You likely know what a pressure washer is and what it is used for. That doesn't mean you'll know what to look for if you want to purchase one. Pressure washers aren't all the same. Like many consumer products, there are features that can make some pressure washers better than others. When you know what those are, it's easier to shop for the best pressure washer for your needs.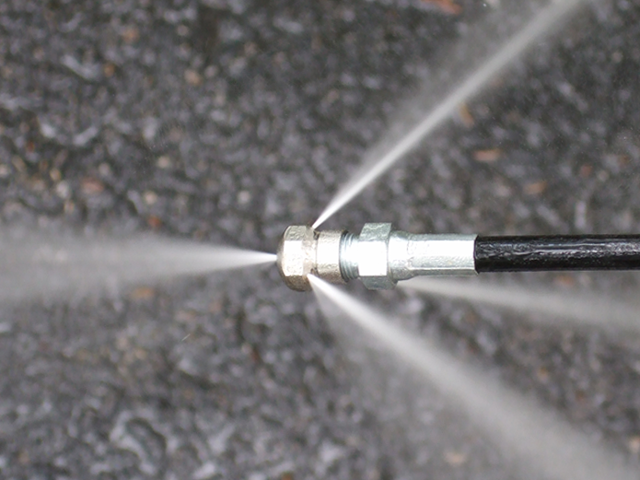 Here are some important factors for choosing the best electric pressure washer.
Cleaning power rating (CU-cleaning units)
Pressure (PSI-pounds per square inch)
Flow rate (GPM-gallons per minute)
Size and weight
Quality of materials
Motor and pump
Accessories
Price
You want to compare these against each other when you're looking at different models of electric pressure washers. Once you know what to look for, it will be much easier to choose the pressure washer for your household. That being said, let's start by looking more closely at the factors listed above. Then we'll show you some specific models for sale on Amazon right now that may make good options for your needs.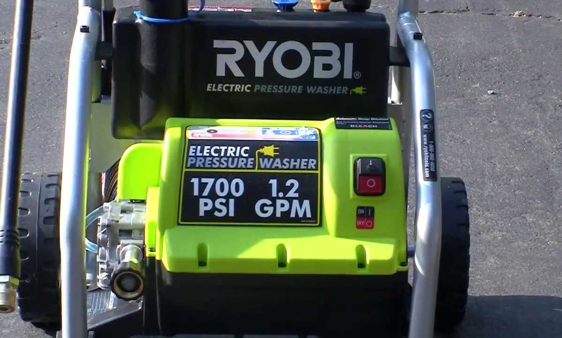 What Should I Look For When Buying An Electric Pressure Washer?
Some manufacturers are very clear about what the cleaning power rating is for their products. It's sometimes indicated as CU, or cleaning units, within the product description or somewhere on the box. That rating is a function of the pressure and the flow rate. The pressure washers have a high cleaning power rating. But what does that actually mean?
Sometimes you'll have to calculate the cleaning power rating on your own. You'll do that by multiplying the pressure and the flow rate together. The pressure is measured in pounds per square inch (PSI) and has to do with the force that is being created to push the flow of water through the hose. The flow rate is measured in gallons per minute (GPM) and indicates the amount of water that can make it through the hose every minute. You want both of these numbers to be higher for the best pressure washer. 
What's More Important In A Pressure Washer—PSI Or GPM?
Neither of these is more important than the other. You can have the best pressure out there, but if the flow rate is low and slow, it won't matter. The water stream will be too small to make much of an impact. Cleaning will take you a lot longer this way. The same is true the other way around. If you have a high flow rate, but your PSI is low, there won't be enough force to push the flow of water very hard. That will make it hard to clean some types of dirt and grime off of certain surfaces. It makes for weak pressure washers. 
Should I Buy A Gas Or Electric Power Washer?
There are a lot of reasons to buy an electric pressure washer to use at home. Two of the most important reasons, though, are the size and the weight of electric pressure washers compared to the size and weight of gas pressure washers. You'll find that gas pressure washers are built more for commercial use rather than residential use. 
Most of the pressure washing projects you'll be doing around your home won't require any more power than what you can get from electric pressure washers. So, you don't need something with a huge and noisy motor inside that is fueled from a large gas tank. Gas pressure washers have additional components that cause them to have to be larger. Not only does that make them harder to maneuver around when you're performing your cleaning tasks, it makes them hard to store, too. 
The size isn't the only problem that extra components present. There is also the matter of how much many gas pressure washers weigh. A gas pressure washer that is heavy can make your cleaning sessions very tiresome and even dangerous, in some instances. 
Residential consumers also like that electric pressure washers are quieter than gas pressure washers. They're better for the environment, as well.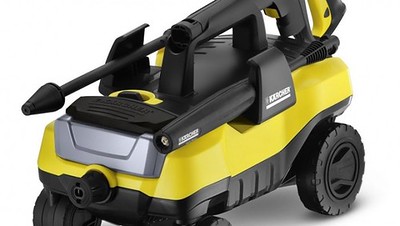 Other Considerations For Choosing The Best Pressure Washer
Most electric pressure washers are made of plastic and PVC hoses. You should take a look at the build of the electric pressure washer you're considering. It's ok for them to be made of plastic, as long as its thick enough to support the activity and well built. 
You'll want to look at the fittings and what they're made of. Manufacturers will often scrimp on the materials for the fittings in electric pressure washers. They will use plastic fittings that leak and break easily. The best pressure washer options will have brass fittings or something equally durable.
The motor and the pump are the components that are going to back up the PSI and GPM to get you that high cleaning power rating. Check that the motor is working with at least 12 to 14 amps. That's about where you'll want it for an electric pressure washer to use at home. Be careful with going higher than that because it can result in blown fuses.
The pump will either be axial or triplex in design. Axial pumps are larger and won't be as efficient as triplex pumps. There will be a slightly higher cost associated with electric pressure washers that have triplex pumps, but it's worth it for the smaller machine and increased efficiency.
If you're really having a tough time choosing between different electric pressure washer models, you can turn to the accessories that are included. The best pressure washer options will have multiple nozzles that are interchangeable. A longer hose is ideal to give you more range. An extension cord will help with this, too. Also, look for the storage piece for the cord and the hose. You can even find electric pressure washers that have an attachable reservoir for detergent to use in the spray or an intake hose that draws soap in.
You need to make sure you are comparing the prices of different electric pressure washers, as well. All features being equal, choose the best pressure washer price.
Pressure Washer Options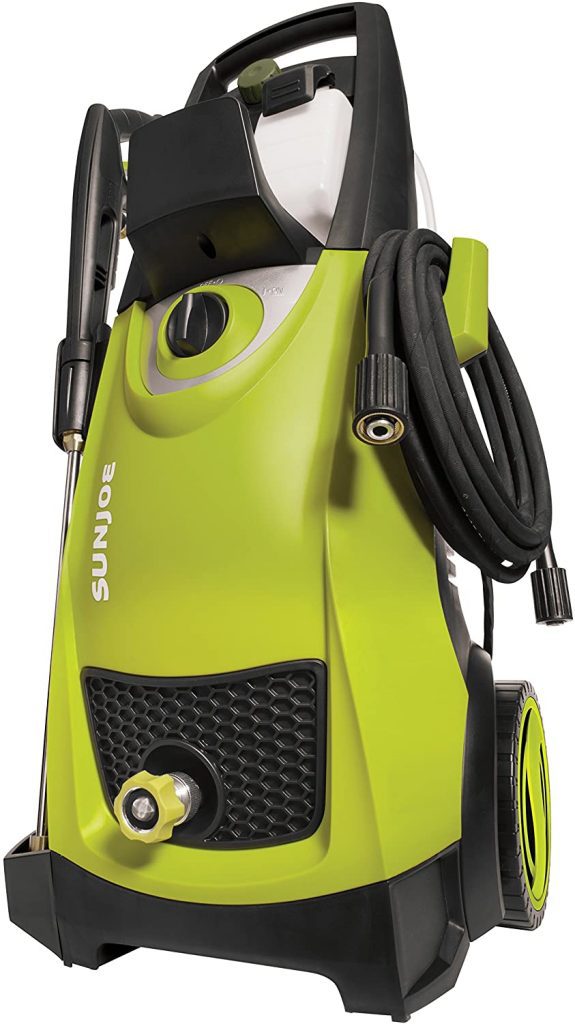 The Sun Joe electric pressure washer has a powerful 14.5-amp motor that can generate up to 2030 PSI. You can use it to clean cars, RVs, sidewalks and patios, decks, boats, lawn mowers, fences, and more. It has two .9-liter onboard detergent tanks that are removable for easy filling and emptying. There is a Total Stop System that turns the pump off when the trigger is disengaged to help save on energy and money. The machine is on wheels for easy maneuvering and has 20 feet of cord to work with.
Pros:
Good value for money
Spray nozzles are easy to change
Multiple onboard detergent tanks
Connectors have been updated to metal
Quiet operation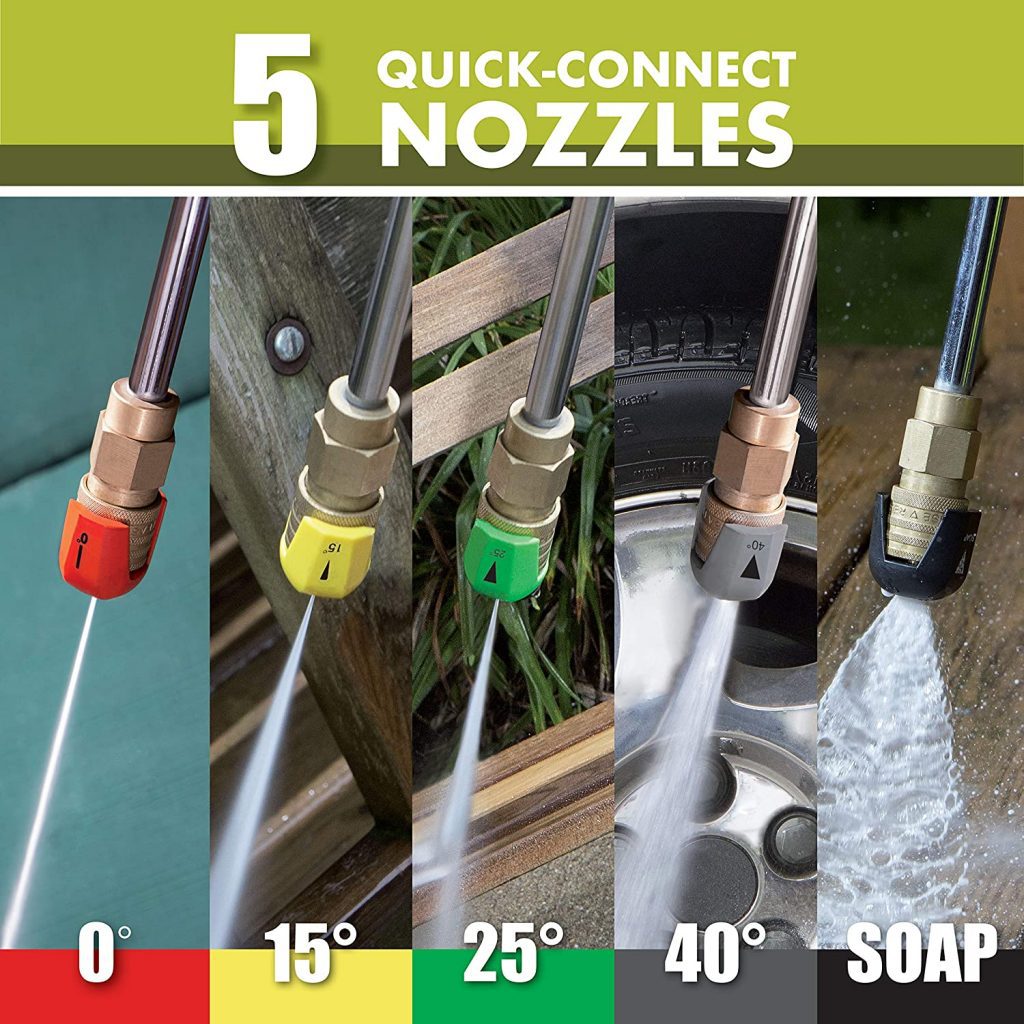 Cons:
Spray nozzles can rust over time
Hose is too short
Could be more powerful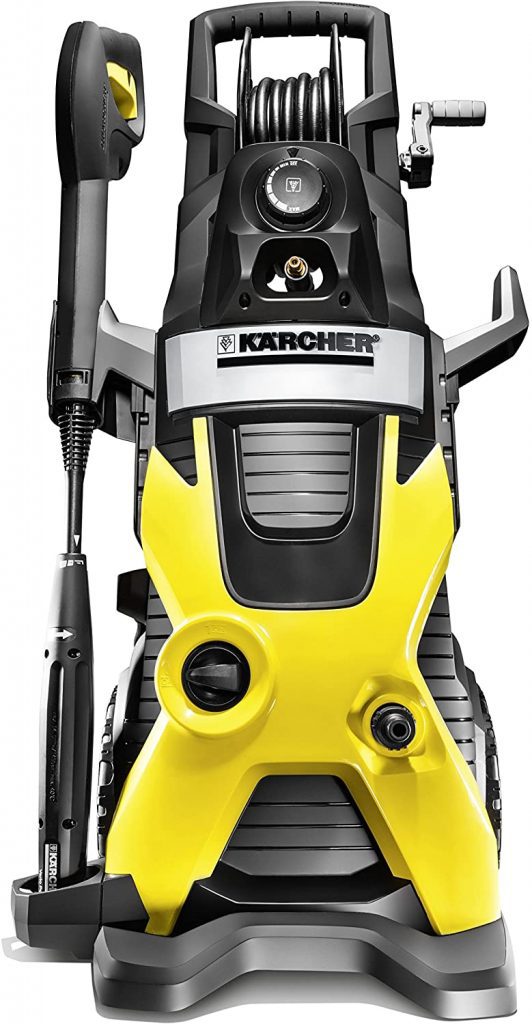 The Karcher K5 Premium comes at a higher price than the Sun Joe. It has around the same PSI, an onboard detergent tank, a maintenance-free pump, and a 25-foot hose to work with. These electric pressure washers have water cooled motors that keep them working well for up to 5 times longer than other pressure washers. The machine comes with two different wands. There are also many other accessories you can purchase separately to go with this washer.
Pros:
Powerful enough for most home projects
Runs cooler so the motor doesn't get overheated
Hose reel storage keeps hose protected
Stability foot keeps unit from tipping over
2-year limited warranty included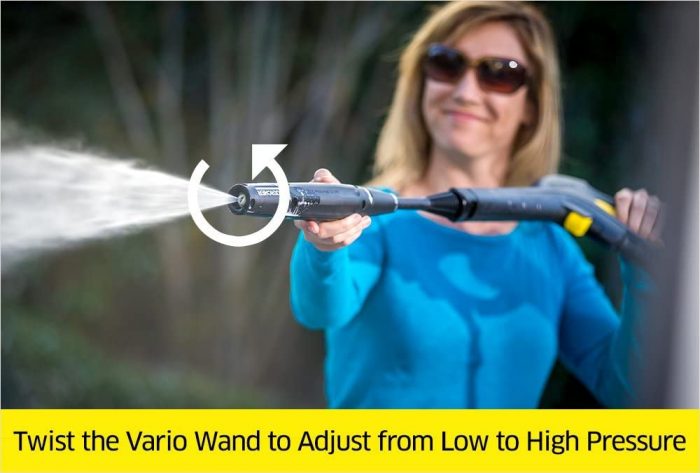 Cons:
Fittings are plastic
Lower GPM so less power
Assembly instructions aren't very clear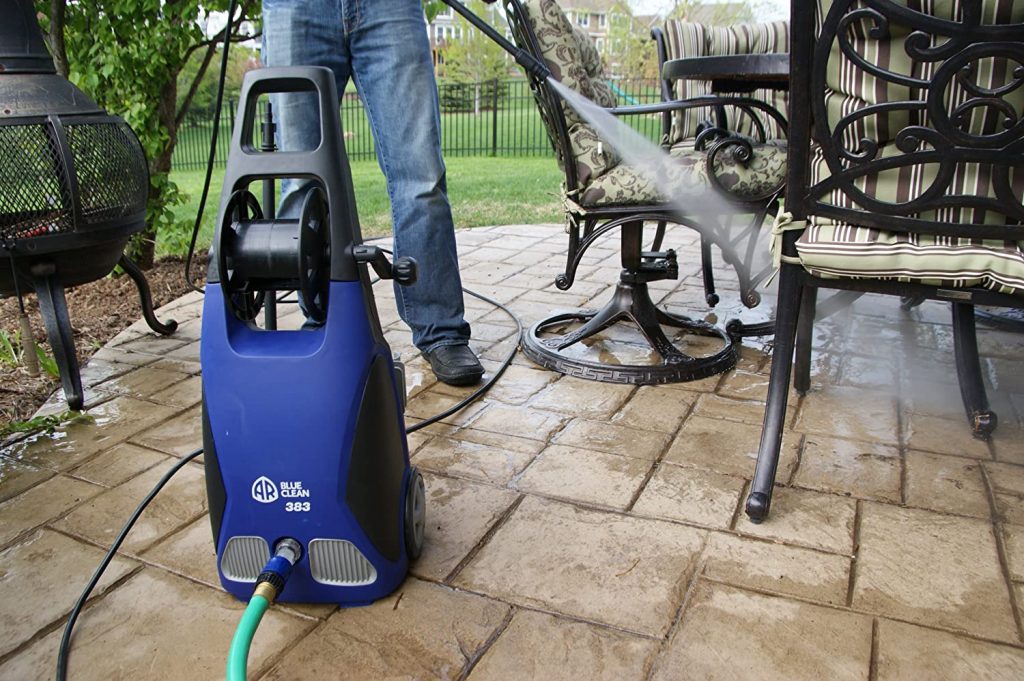 This pressure washer is easy to assemble and easy to use. It has a 20-foot hose that can be used with two different spray wands to do all your outdoor cleaning tasks. The unit has wheels so it's easy to maneuver around when you need to. You'll also find a detergent bottle and a 30-foot cord in the box. The unit is lightweight at only 27 lbs. It has an affordable price, is easy to store, and is almost ready to use straight out of the box.
Pros:
Highly affordable
Lightweight
Long power cord for better range
Easy to assemble
Comes with most attachments you'll need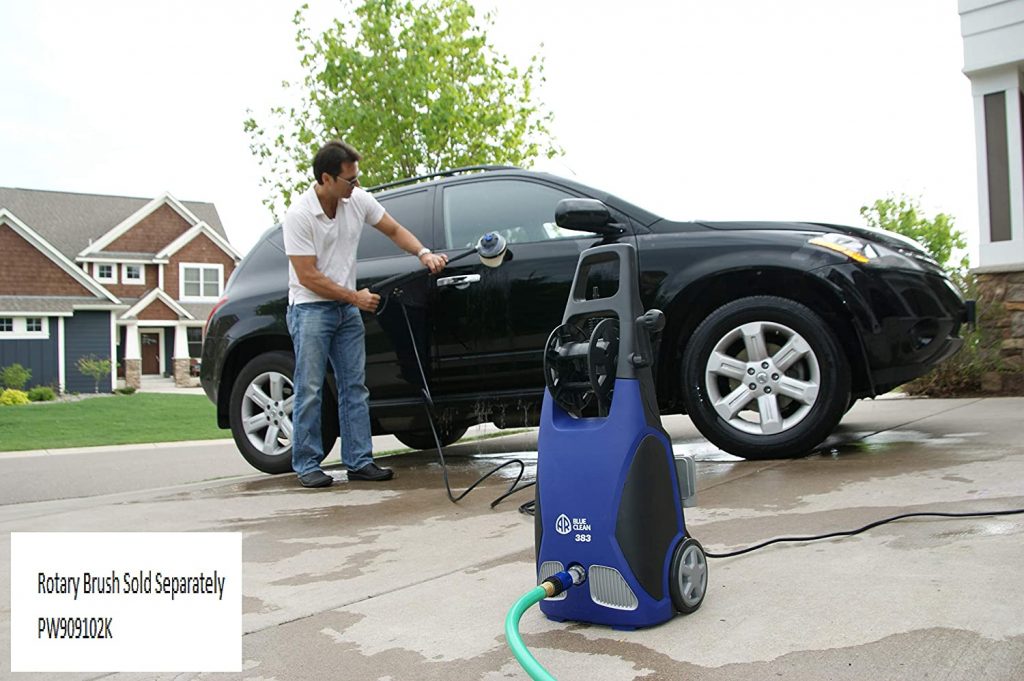 Cons:
Plastic fittings
Hose storage is tricky to use
Attachments are tough to get off for changing sometimes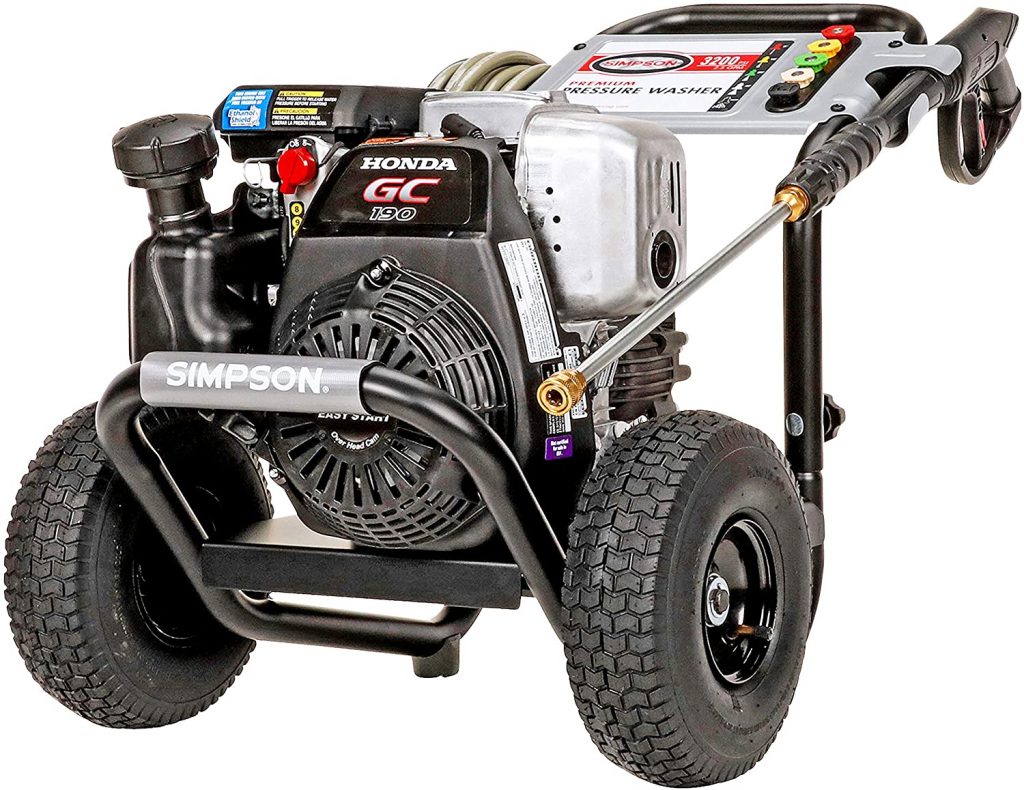 We're throwing this gas pressure washer into this list for comparison. This one is 2 to 3 times more expensive than the electric pressure washers mentioned above. It works with 3200 PSI and 2.5 GPM so its cleaning power rating is much higher. It has large pneumatic wheels good for all types of terrain. The motor was designed to be residential neighborhood friendly so it's as quiet as it can be for a gas pressure washer. It's made of highly durable materials and has an ergonomic design.
Pros:
Super powerful cleaning
Ergonomically designed
5 different nozzles
Tires that can go over any terrain
Made with highly durable materials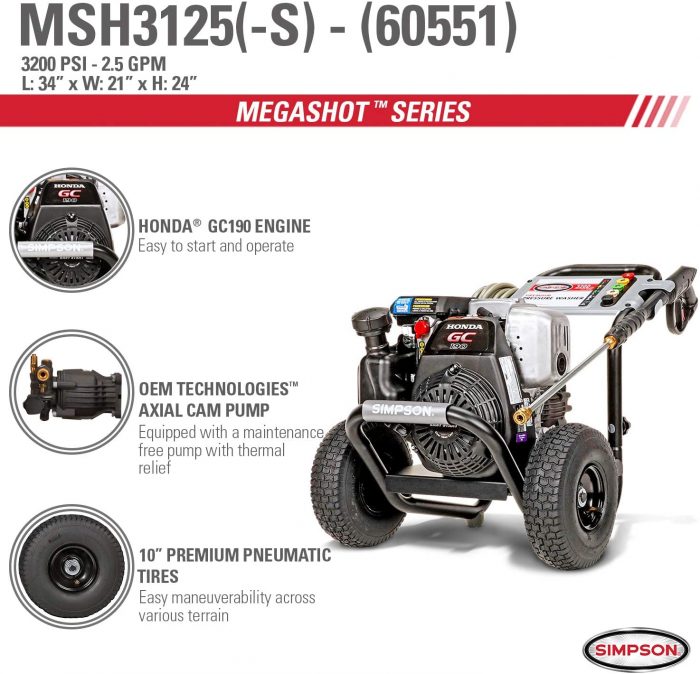 Cons:
Pricey
Loud
Heavy
Emits gas smell
Conclusion
You can clean your car, the concrete around your home, your deck, and even your home's exterior with the best pressure washer. It will make your outdoor chores easier, and you'll get them done much quicker. Look for the cleaning power rating by checking out the PSI and GPM. Assess what accessories come with the electric pressure washers you're considering. Make sure the materials are high quality and that the price fits your budget. Choose the right type of machine for your needs so your home and yard can look nice with less effort on your part.
FAQs:
What is the best pressure washer on the market?
The Ryobi RY142300 2300 PSI Brushless Electric Pressure Washer is the best pressure washer for the electric category.
Is an electric power washer worth it?
An electric pressure washer is worth it if you have a home with outdoor spots to clean like driveways, patios, sidewalks, and decks. You can also use it to clean garage floors and fences. If you're looking to use your washer to clean the entire exterior of your home and you have more than one story, you may need to look into a gas pressure washer.
How much PSI is needed for a power washer?
It really depends on the type of tasks you're trying to take on. You can get away with around 1700 PSI for light duty cleaning around the average home. However, if you're looking to do heavier jobs, you'll want to get something with a PSI between 2000 and 3000.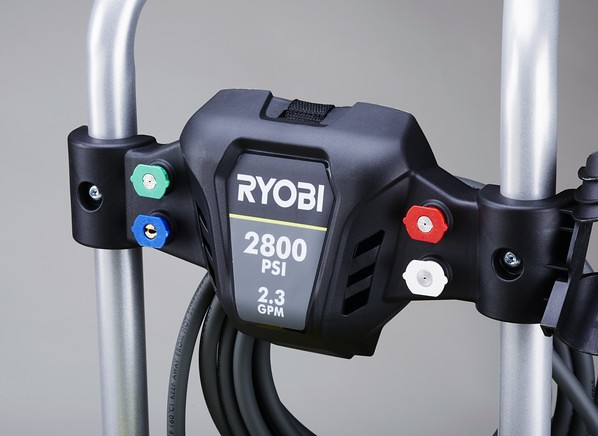 How many PSI do I need to clean concrete?
Concrete that is quite dirty will need 2000 to 3000 PSI with around 2.5 GPM to get it clean.
How long do electric pressure washers last?
With the proper maintenance, your electric pressure washer should last you up to 10 years.
Will an electric pressure washer clean concrete?
Many of them can clean concrete, however, you may find that it takes longer because of a lower cleaning power rating.
Will an electric pressure washer clean a deck?
Electric pressure washers are ideal for cleaning decks.
Disclaimer: FamilyHype.com (Family Hype & FamilyHype) is a participant in the Amazon Services LLC Associates Program, an affiliate advertising program designed to provide a means for sites to earn advertising fees by advertising and linking to Amazon.com.
Last Updated on May 26, 2021 by Marie Miguel
DISCLAIMER
(IMPORTANT)
: This information (including all text, images, audio, or other formats on FamilyHype.com) is not intended to be a substitute for informed professional advice, diagnosis, endorsement or treatment. You should not take any action or avoid taking action without consulting a qualified professional. Always seek the advice of your physician or other qualified health provider with any questions about medical conditions. Do not disregard professional medical advice or delay seeking advice or treatment because of something you have read here a FamilyHype.com.