Vacuum cleaners come in different shapes and sizes. Knowing which is the right one for your household can be tough. You'll be choosing between an upright vacuum, a canister vacuum, a stick vacuum, or even a robot vacuum. Each has its own benefits to offer. So, how do you decide what the best vacuums are?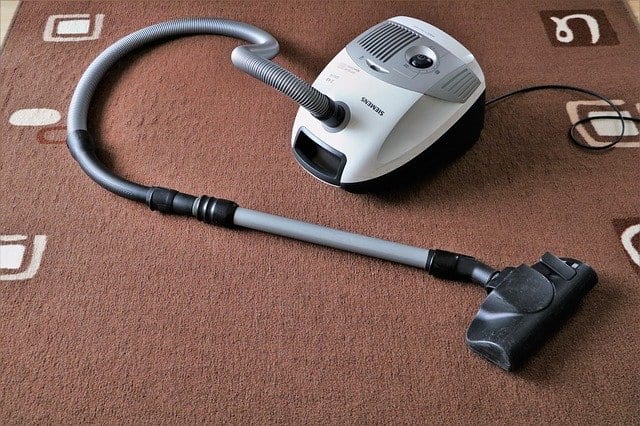 The best vacuum cleaner to buy must be the right type for the kind of flooring you have. Choose the type of vacuum that will clean your floors the most efficiently. Decide between bagged or bagless. Look for vacuum cleaners with extra features like motorized brushes, HEPA filters, and swivel steering. Check out the noise level of vacuum cleaners you're considering. Consider the technology built into the design. And make sure to compare prices.
Looking for the best vacuum cleaner to buy isn't about one option that is right for everyone. You need to know how to choose a vacuum cleaner that will meet the needs of your household the most. We're going to start this article by looking at how to choose the best vacuums. We'll give you a few good options to consider after that.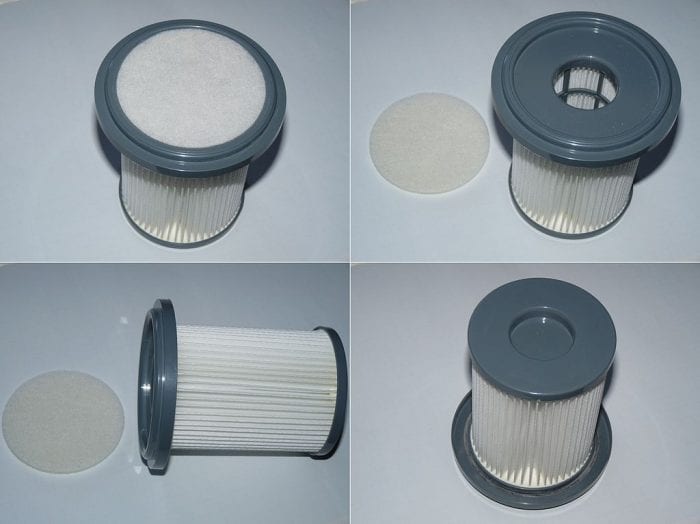 What Should I Look For When Buying A Vacuum Cleaner?
The first thing to decide is what type of vacuum cleaner will be the best for your home. If you have carpet throughout your home or have a lot of area rugs, you should opt for an upright vacuum. More specifically, a bagged upright vacuum is best for this situation.
Homes that have stairs to clean or mostly hard floors will do well with canister vacuum cleaners. Many of them have long hoses for easy cleaning of the stairs. They're also easier to maneuver around hard floors.
Stick vacs are great for light cleaning, such as small apartments or incidental messes. You'll usually find these with different attachments so they can be used with a floor and wand attachment or with a handheld attachment. They also come in corded or cordless versions.
Robot vacuums have gained in popularity over recent years, also. They will do the cleaning for you; however, you need to make sure your floors are clear of items that can get tangled up in the brush or cause the vacuum to stop. You will also need to empty the bin accordingly.
Which Is Better, Bagless, or Bagged Vacuums?
Deciding between bagless or bagged vacuum cleaners comes down to you and your household. One thing bagged vacuums are much better for is keeping dust particles and allergens from getting dispersed back into the air. When you must empty a bagless vacuum cleaner, many of the particles in the vacuum bin can easily end up in the air. You can make a habit of emptying your bagless vacuum outside your home to avoid this problem, though.
Bagless vacuums will save you money on replacement bags. If this is your motivation, make sure you also look for bagless vacuum cleaners that have washable filters so you're not having to pay for filter replacements either.
Generally, bagged vacuums are more powerful and better for deep cleaning of carpets. If your home has a lot of carpet, and especially carpet with long fibers, you're probably going to want a bagged vacuum cleaner.
Features That Are Important
Vacuum cleaners have all sorts of features that will make cleaning your floors easier and more efficient. Carpet that has long fibers which can trap dirt and debris down deep will need to be cleaned with a vacuum cleaner that has strong suction. The best vacuums for this will have powerful motors for suction, but also a good motorized brush to help draw up the dirt from underneath.
Filters are important to consider, too. A HEPA filter is ideal in households where someone suffers from allergies and has respiratory issues. Some of the filters will be removable and washable. Others will not and will have to be replaced after their useful lives. Decide what makes the most sense for your home.
An upright vacuum cleaner will have to be maneuvered around furniture and walls in your home. If you want something that is easy to turn and maneuver around items and fixtures, look at the turning mechanism built into the vacuum cleaner you're considering. The best vacuums will have swivel steering which allows you to turn your machine with very little effort.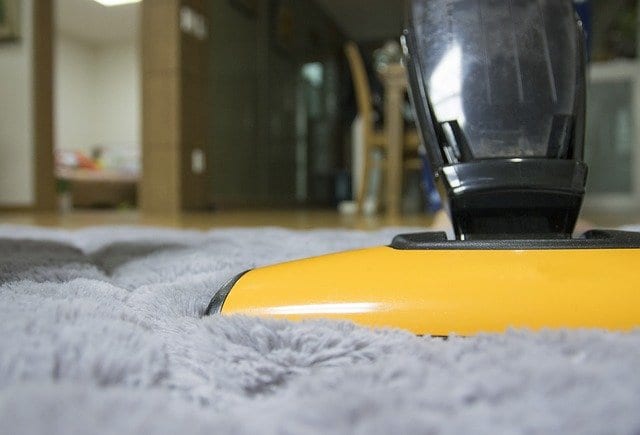 Noise Matters
You should check out the noise level of different vacuums. Some are certainly louder than others. Homes with small children who nap during the day or those that share walls with others will likely be better off with vacuum cleaners that operate more quietly.
You can check the noise levels of different vacuums by going to a retail store and trying them. Another option is to read through consumer reviews for information about how loud the vacuums are. Finally, you may be able to find information about the noise level of vacuums within the written product descriptions.
Advanced Technology
An upright vacuum can have advanced technology built into its design. For instance, a bagless upright vacuum may have vortex technology that adds to its suction strength.
Robot vacuums have the most advanced technology. They use GPS signals to navigate through your home to clean without any effort on your part. Also, many of them are WiFi enabled so you can control them through an app on your phone. Some robot vacuums can even go back to their docking stations and empty their own dust bins.
Now let's look at some of the best vacuums on the market right now. Remember to consider them regarding what's important for your household.
Best Vacuum Cleaner Options
This little lightweight vacuum has a powerful motor and a brush roll that makes it good for pulling dirt out of carpet fibers. It's easy to maneuver around your home and weighs just 10 lbs. It has a 4.1L capacity bagless bin so you don't have to stop in the middle of a cleaning session to empty it. It comes with several accessories, including a crevice tool, an upholstery tool, and a dusting brush. This is a very affordable option that has plenty of flexibility and decent cleaning power.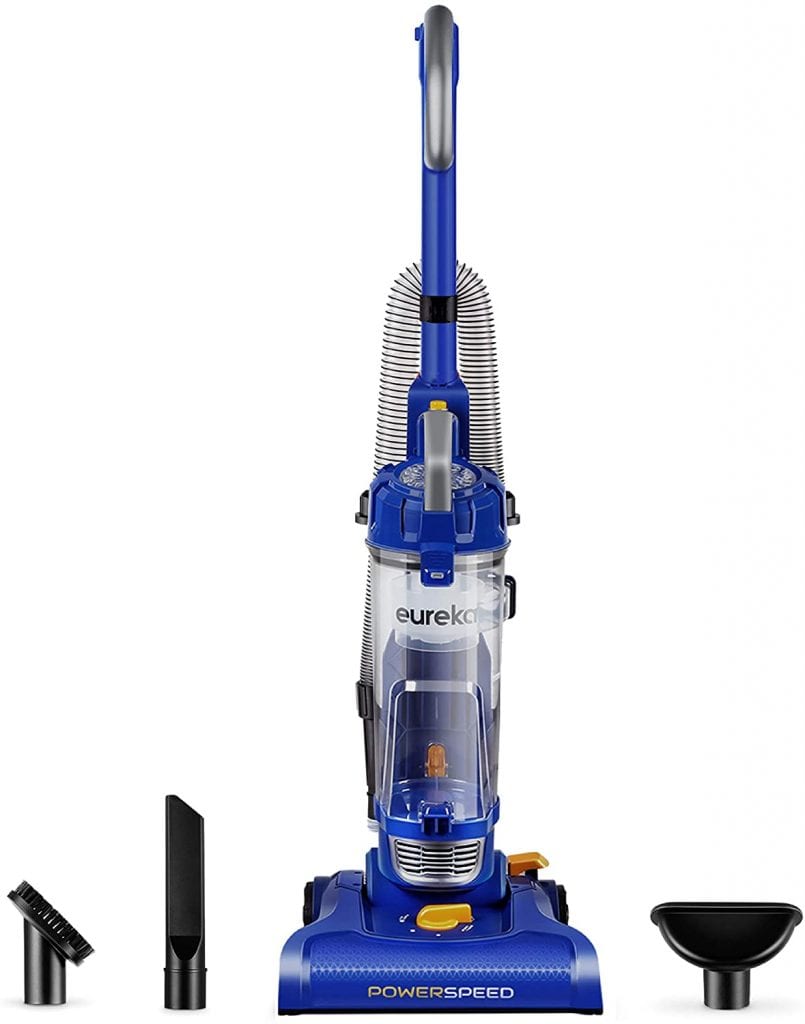 Pros:
Budget-friendly
Extremely lightweight
Adjustable to 5 different heights
Fairly quiet
Good suction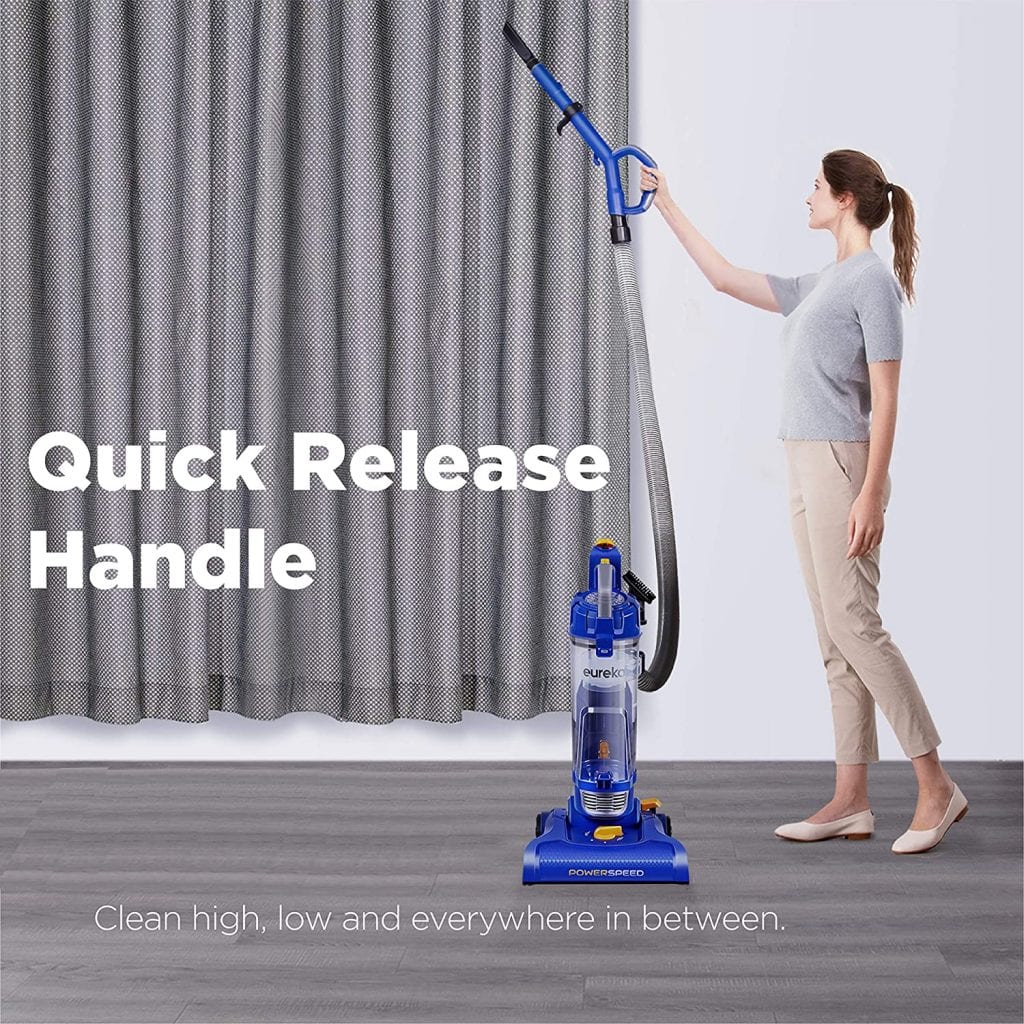 Cons:
Filter isn't washable
Vacuum tips easily when using attachments
Hose for attachments is too short

The BISSELL line of vacuums meant for cleaning up after pets includes some of the best vacuums for getting dog and cat hair off your floors and furniture. There is a triple action brush roll that pulls hair out of carpet and keeps it from getting away into the air or scattering to other parts of the floor. It's easy to maneuver this vacuum with its swivel steering. It also allows you to clean all along edges and into corners with the edge-to-edge design of the vacuum head.
Pros:
Dirt bin is easy to empty
BISSELL pet donation for every purchase
Transitions smoothly between floor types
Lightweight
Maneuvers easily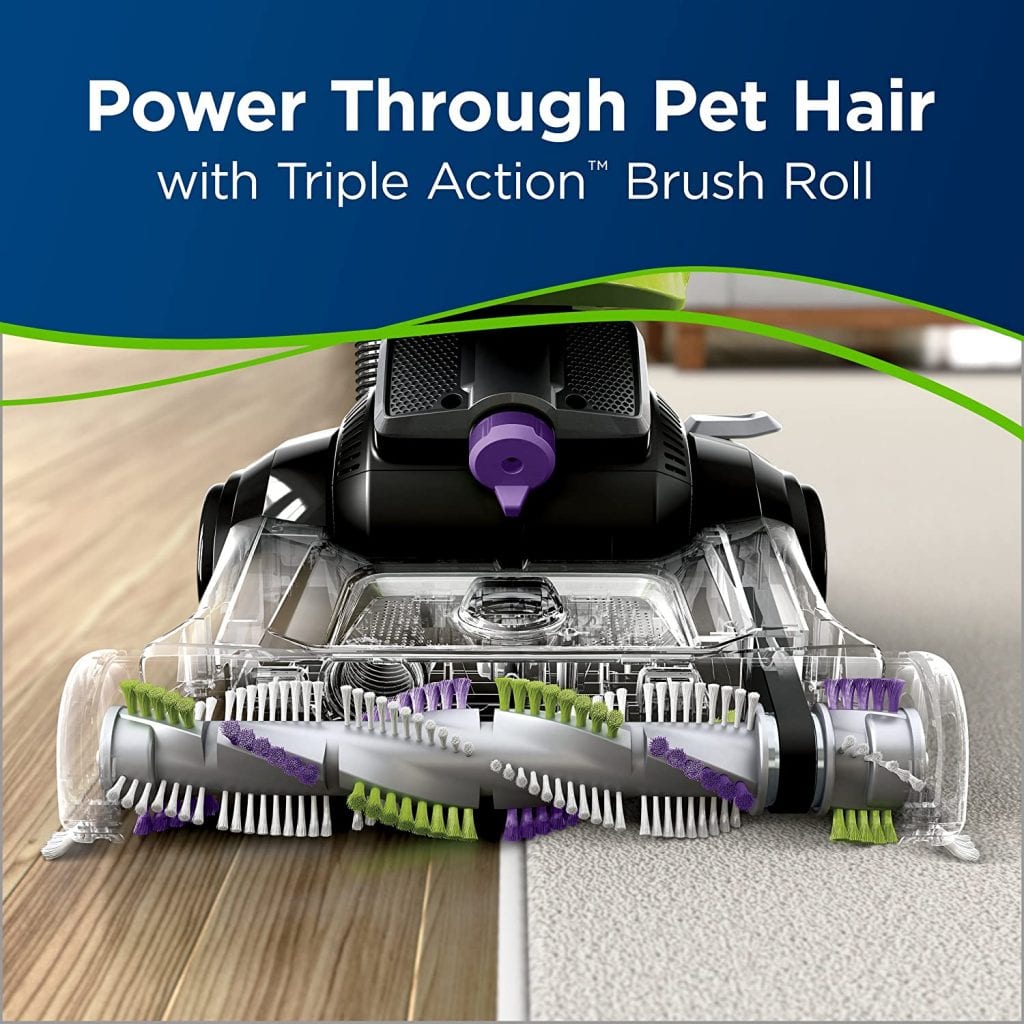 Cons:
Dust bin is only 1.0L capacity
Most parts made of plastic
Not enough storage for all accessories
The Hoover Max Life Pro Pet is a bagless upright vacuum that has a powerful brush roll that can be turned on and off, as needed. It comes with three attachments, including pet tools to help you get pet hair off your furniture and stairs. It has a HEPA filter with a sealed media filtration system, so allergens aren't released back out into the air. The dirt bin is large, allowing for less trips to the trash can for emptying. The price is a bit higher than the previous two vacuums listed, but for good reason.
Pros:
Updated MaxLife System so you don't lose suction
Sealed allergen system
LED headlights
Easy to empty
Long cord for better maneuvering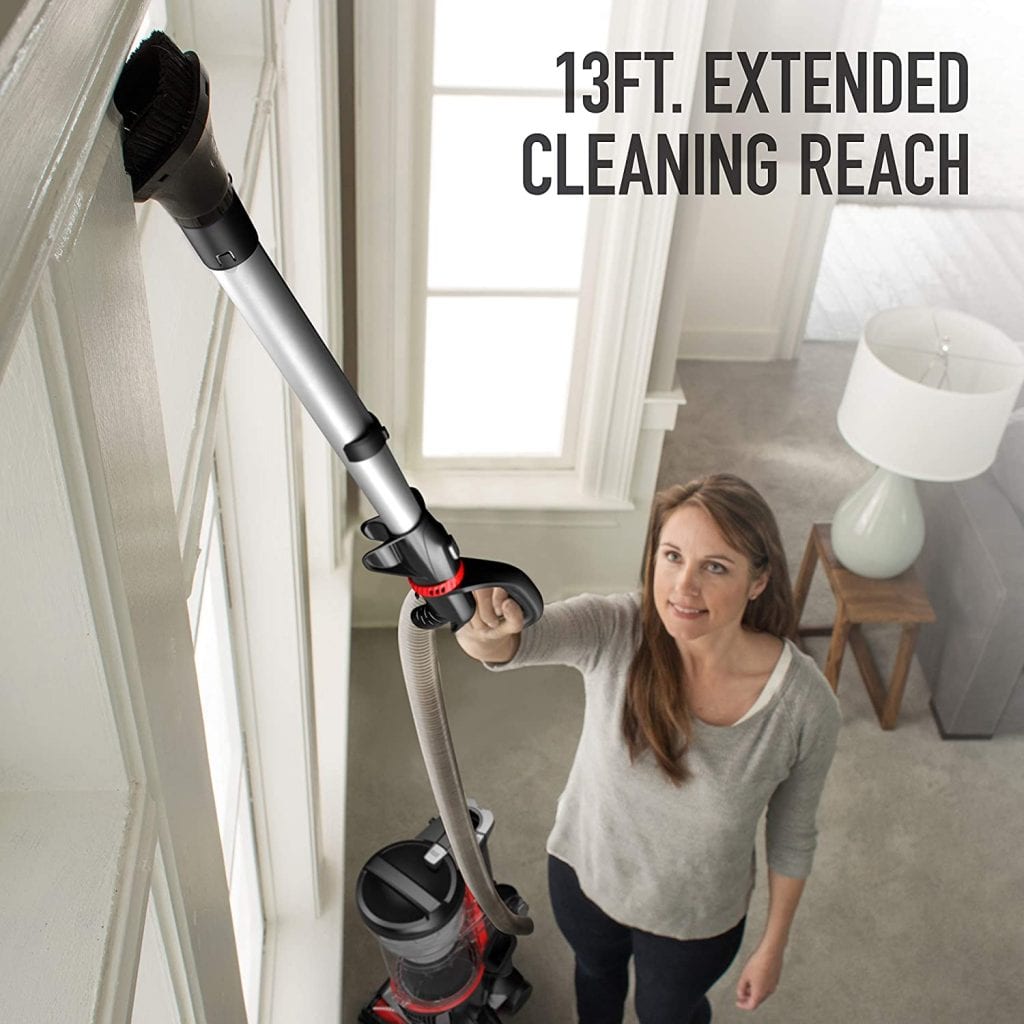 Cons:
A little heavy
Hose clamps don't secure hose well
Swivel steering is hard to control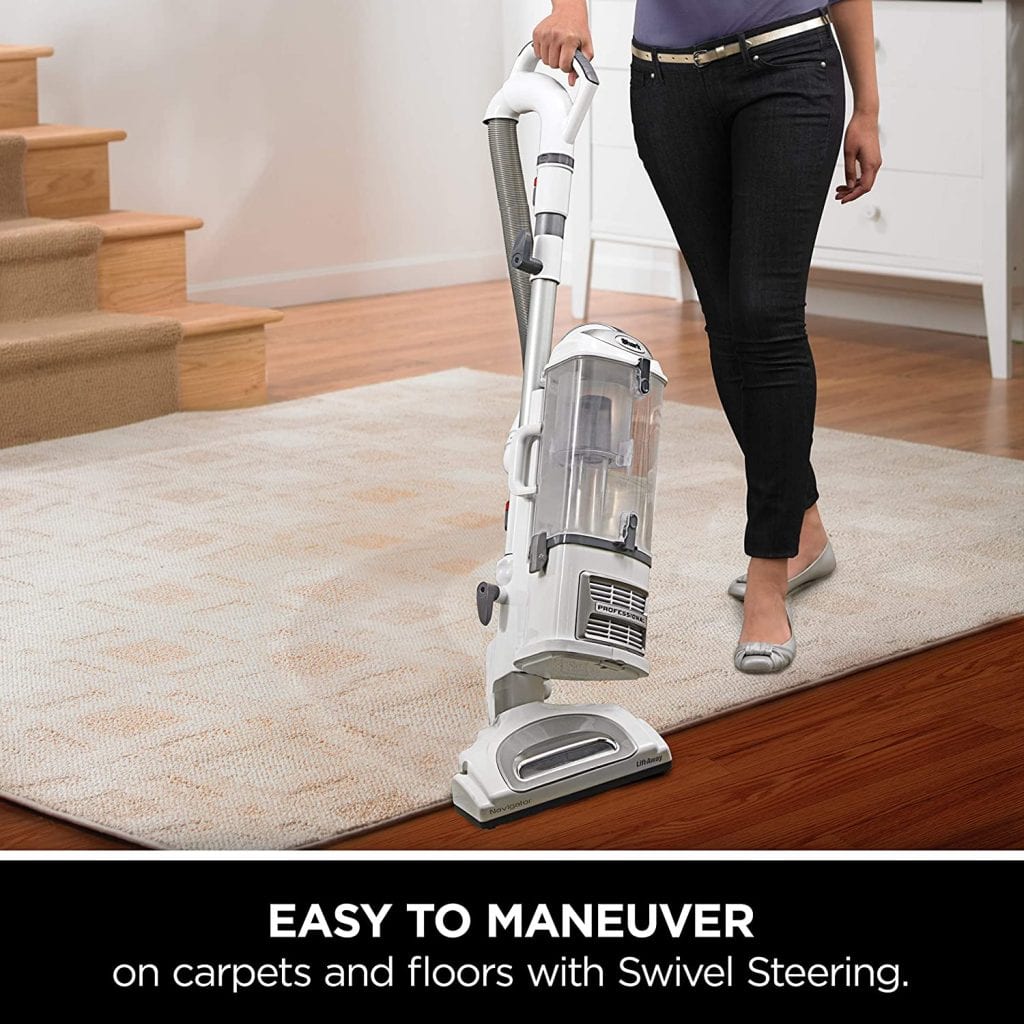 This Shark Lift-Away Upright Vacuum is the most expensive one on the list. It's a bagless vacuum with a 2.2-quart dust bin. You can easily empty the bin and clean it out with no hard-to-reach spots that trap debris. It weighs only 13.7 lbs. and is easy to take from one floor to another. You can easily switch the roller brush off when transitioning between carpet and hard flooring. There's also a HEPA filter with an allergen seal system in place.
Pros:
Easily transitions between floor types
Clean stairs and up-high messes with tools and lift-away canister
Traps in 99.9% of allergens
Swivel steering makes maneuvering easier
Easy to assemble and use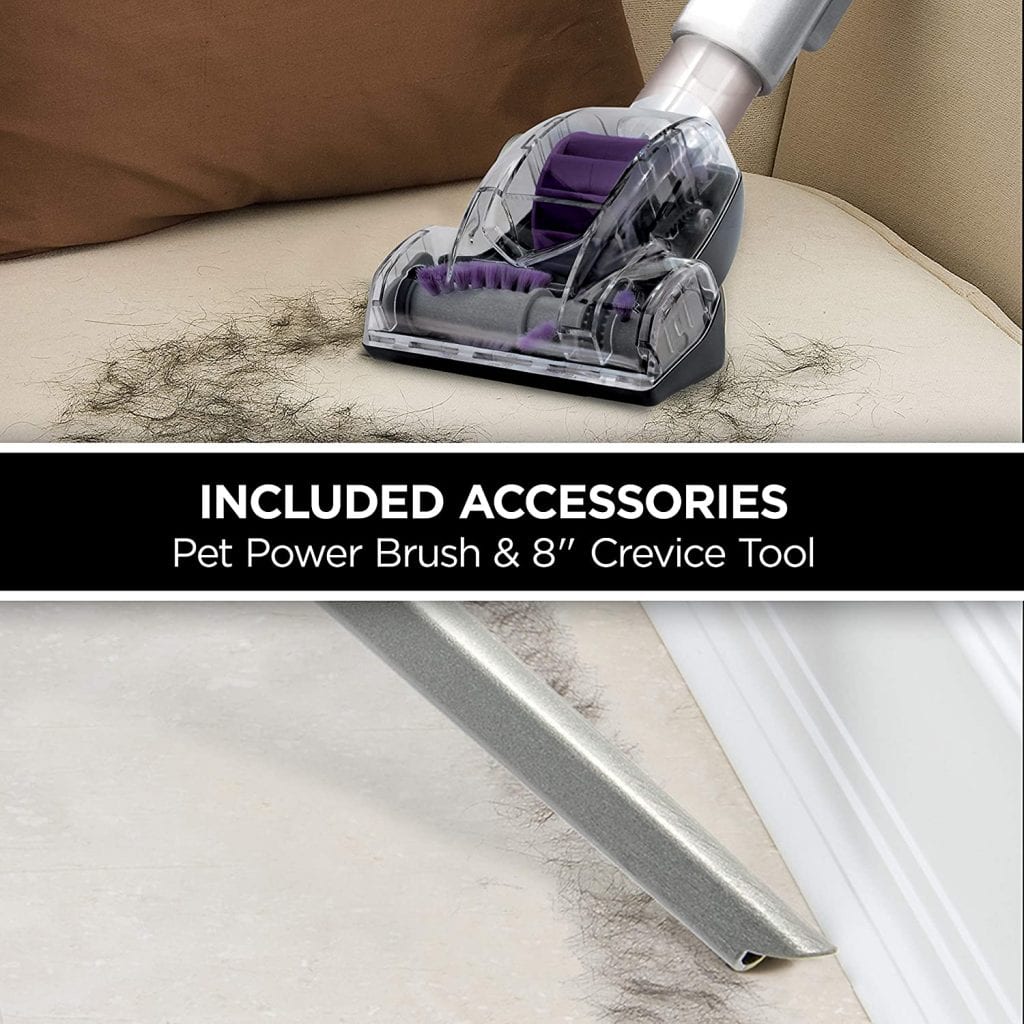 Cons:
Brush roll must be cleaned frequently
Lift-away canister tips easily if placed on floor
No retractable cord
Which Is The Best Vacuum To Buy?
You need to buy the type of vacuum that's right for your kind of cleaning. If you have a large home with mostly hard flooring, a canister vacuum is the best kind of machine for that type of cleaning need. You'll make other decisions about bagged or bagless, and the features that will benefit you the most. Also check out the noise level and the technology that's built into the vacuums you're considering. You should buy the best vacuum for your needs with the best price for your budget.
FAQs:
What is the best vacuum cleaner in 2020?
One that ranked very highly in 2020 was the Deebot T5, a robot vacuum.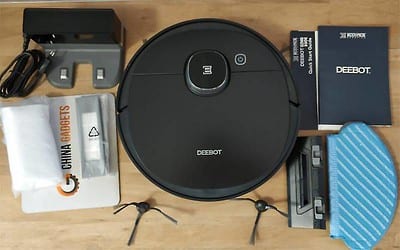 What vacuum does Consumer Reports recommend?
The Kenmore Elite Pet Friendly 31150 bagged upright vacuum gets high marks from Consumer Reports.
Is Shark better than Dyson?
In terms of performance and the quality of materials, Dyson makes the better vacuums. However, in terms of value for money, weight, and price, Shark is the better brand.
Which vacuum has the strongest suction?
The Dyson – Ball Animal 2 is touted as having the strongest suction.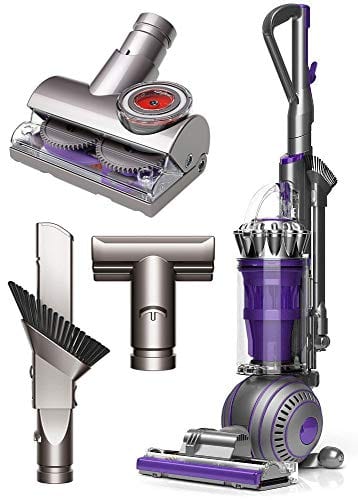 Are expensive vacuums worth it?
Expensive vacuums are worth it for use in homes where a lot of cleaning is needed. They generally have more powerful motors, upgraded features, better quality materials, and are more reliable. They're not worth it for light-duty cleaning by those on tight budgets.
What vacuum do professional cleaners use?
Many professional cleaners use canister vacuums because of their powerful suction and versatility.
What is the best and cheapest vacuum cleaner?
The best cheap vacuum is the Eureka Blaze 3-in-1 Swivel Stick Vacuum.
Disclaimer: FamilyHype.com (Family Hype & FamilyHype) is a participant in the Amazon Services LLC Associates Program, an affiliate advertising program designed to provide a means for sites to earn advertising fees by advertising and linking to Amazon.com.
Last Updated on May 26, 2021 by Marie Miguel
DISCLAIMER
(IMPORTANT)
: This information (including all text, images, audio, or other formats on FamilyHype.com) is not intended to be a substitute for informed professional advice, diagnosis, endorsement or treatment. You should not take any action or avoid taking action without consulting a qualified professional. Always seek the advice of your physician or other qualified health provider with any questions about medical conditions. Do not disregard professional medical advice or delay seeking advice or treatment because of something you have read here a FamilyHype.com.