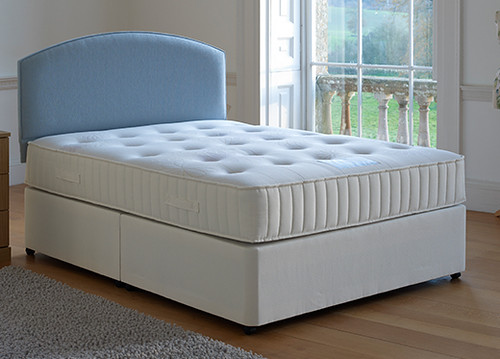 Most of us live on tight budgets. So, when something comes along that could be a pretty hefty expense, as the need for a new mattress, we may need to find the best cheap option. Not all mattresses are budget-friendly, but we all want the best mattress that will help us get the best rest we need at night. We want the best mattress we can find for the price we are comfortable with paying.
Source: flickr.com
You can find a good budget mattress by first deciding what type of mattress is right for you—an innerspring mattress, memory foam mattress, or a hybrid mattress. Then, you'll consider the materials you want to look for based on allergies and the temperature you typically sleep at. You'll want to look at the firmness of the best mattresses you're considering. You should also check out the cover material and see if it's easy to clean. You can find plenty of the best mattress choices online or in local retail stores.
In this article, we'll look at what's important to compare when you're deciding on the mattress to purchase. We'll also check out some of the cheap mattresses that are currently selling on Amazon so you can get an idea of what's out there to choose from.
Types Of Mattresses
Before you look at the specific details of mattresses, decide on the type you want to go with. We mentioned above that there are three main types.
Innerspring
These are the most classic mattresses. Many of us grew up with innerspring mattresses. However, the technology has changed to where there are different kinds of coils that can be used inside the mattresses. Overall, innerspring types offer some pretty firm support that can be tailored to what you prefer. You can have coils that are wound more tightly than others, some that are made from one continuous cord of metal, those that are separated to eliminate motion transfer, and a variety of different dispersion designs.
Memory Foam
These types of mattresses can be made from different types of foam, but polyurethane foam is quite popular for them. A memory foam mattress is usually made of a few to several different layers. These mattresses great for providing relief from pressure points that build up with innerspring ones. The foam will conform to the sleeper's body which helps to keep the spine and other joints in better alignment.
Hybrid
This is a combination of both innerspring and memory foam mattress types. A hybrid type is an ideal option for couples who have different preferences for what they like their bed to feel like. Hybrid mattresses can meet the needs of all sorts of sleepers—back, side, and stomach. The biggest problem with hybrid types is they usually come at higher prices.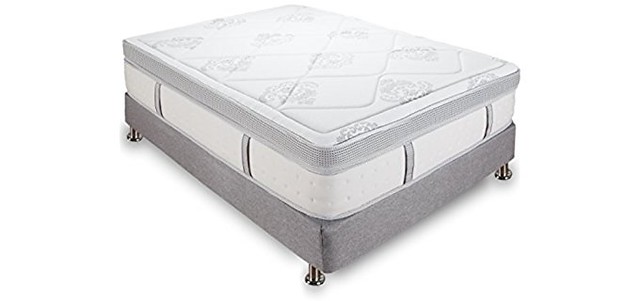 The way you sleep can help to determine what type of mattress you should get. Those who like really firm beds to sleep on don't usually like the feel of a memory foam mattress. The best mattresses for these people are usually innerspring. Along with the position you sleep in, the temperature you sleep at can help with the decision, as well. People who sleep hot may find that memory foam mattress options make them too hot at night.
Once you've decided on the mattress type you prefer, you'll start looking at the specific features to choose the right one for you. Start with materials. Consider your allergies or the allergies of your sleep mate. Do you need something hypoallergenic? There are plenty of memory foam mattress options, hybrid options, and innerspring that are filled with or covered with hypoallergenic materials.
Good mattresses will also be made with foams that have been tested and deemed safe by CertiPUR-US so you can feel good about what you're sleeping on. You can look for this type of certification indicated in the descriptions the mattresses.
Memory foam can have more density or be less dense, depending on the manufacturer and the material it's made of. The denser it is, the hotter it will be for sleepers. The reason is that body heat gets transferred into the foam and has a hard time escaping because of the density. If you sleep hot anyway, you should either go with a different type or look for a memory foam that's less dense and has a cooling gel infused into it.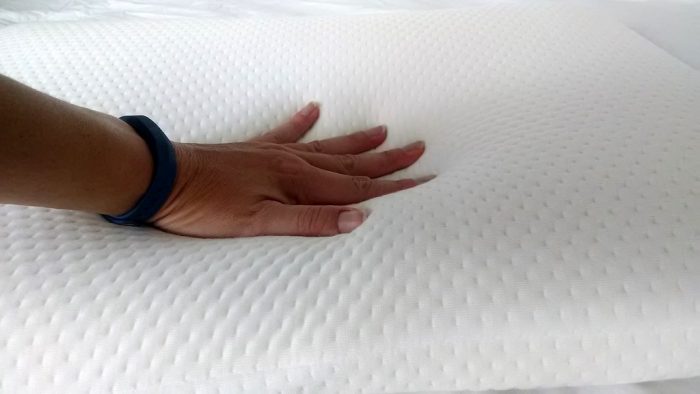 Level Of Firmness Of Each Best Mattress Varies
You may already know what you prefer. In case you don't, though, let's look at what can help you make that decision. Back sleepers should look for a medium firmness to help keep their spine aligned but not make things too rigid for them. Side sleepers want something to relieve pressure points at their shoulders and hips, as well as their knees, sometimes. A soft memory foam mattress is best for that. Stomach sleepers will usually want something very firm. Their hips need to be supported to keep them from dropping below their spine. Innerspring mattresses are great for this.
It's likely you'll come across the need to clean your mattress at some point. You want to make sure you get something that has a removable cover or one that is covered in a material that is easy to spot clean.
Other things to consider will include the edge support. You'll want to be able to sit at the edge of the bed without feeling like you're going to fall. The weight of the mattress may be good to look into. Look for any warranty information. And, of course, the size of the mattress is extremely important, including how thick the mattress is.
Where To Find A Good Affordable Mattress
One of the idealplaces to look for budget mattresses is online. Amazon sells a wide variety in all different price ranges. There are even a number of sellers who specialize in high-quality, budget-friendly mattresses.
There are some consumers that aren't comfortable with purchasing mattresses without being able to feel what they're like to lay on first. A simple solution for this is to go to any retail locations nearby which sell mattresses and try them out there. Then you can order the mattress online with peace of mind for a lower price. Another option is to look for a trial period to be included with some mattresses that are sold strictly online.
Best Cheap Mattresses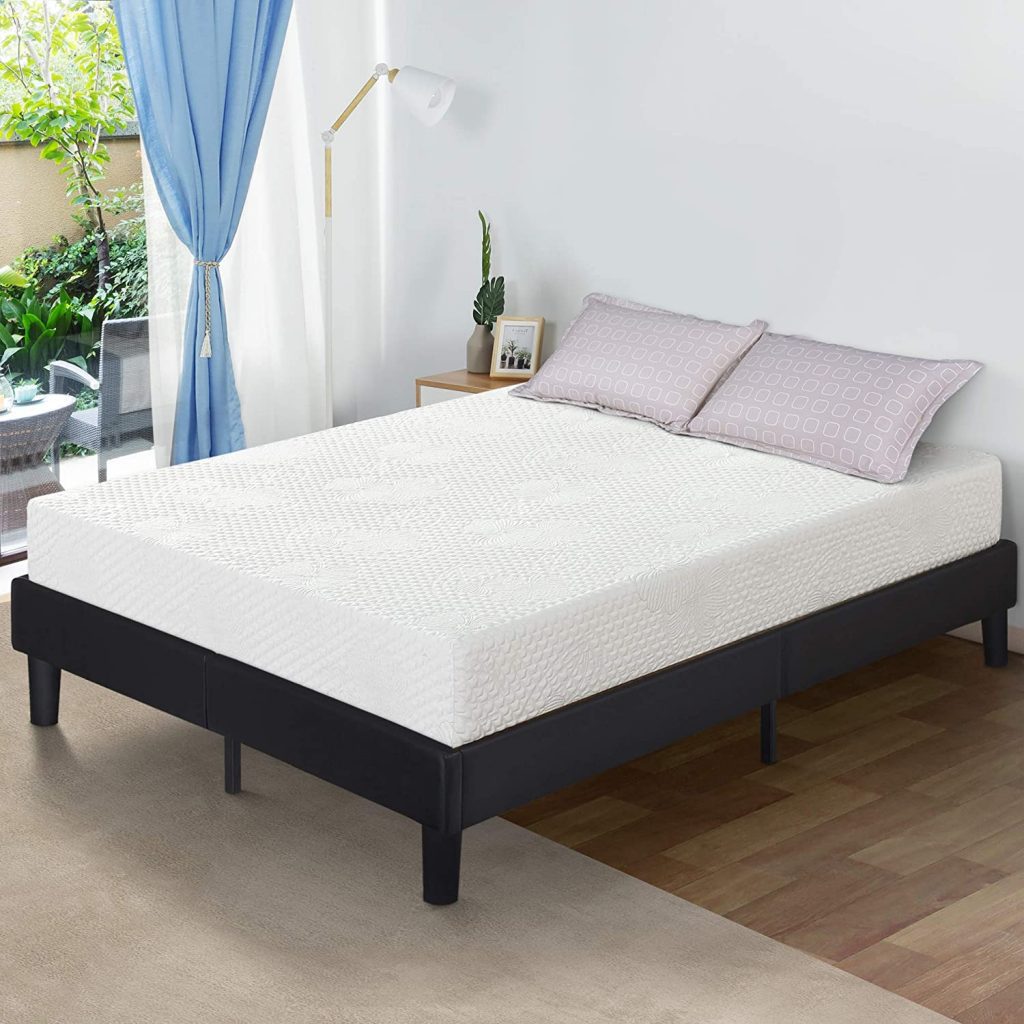 This mattress is memory foam that includes a layer of gel-infused foam to help keep sleepers cool. It ships in a compressed position rolled up within a box. The weight is just over 45 lbs. Once you open the box and remove the other packaging, you'll wait 72 hours for the mattress to expand all the way out. You get a month to try your new mattress out at no risk. You can purchase it in different sizes, as well as different thicknesses.
Pros:
Cooling layer
Easy setup
Soft cover material
Comfortable and supportive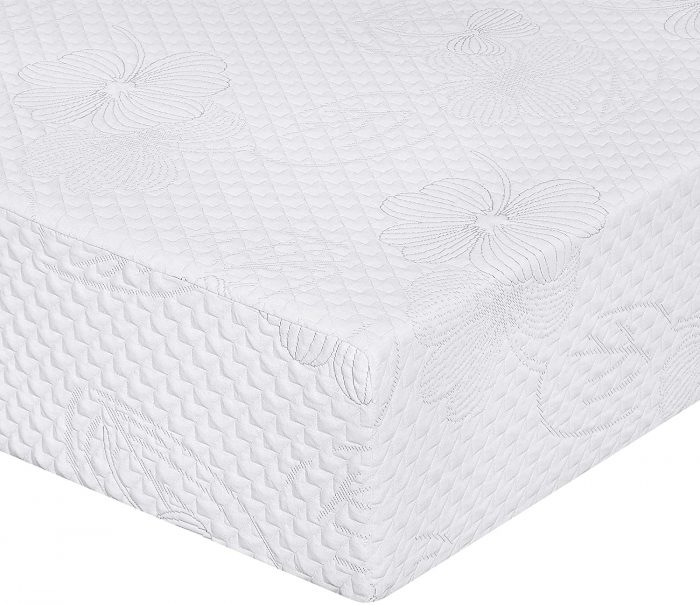 Cons:
Chemical smell upon unboxing
Too soft for some sleepers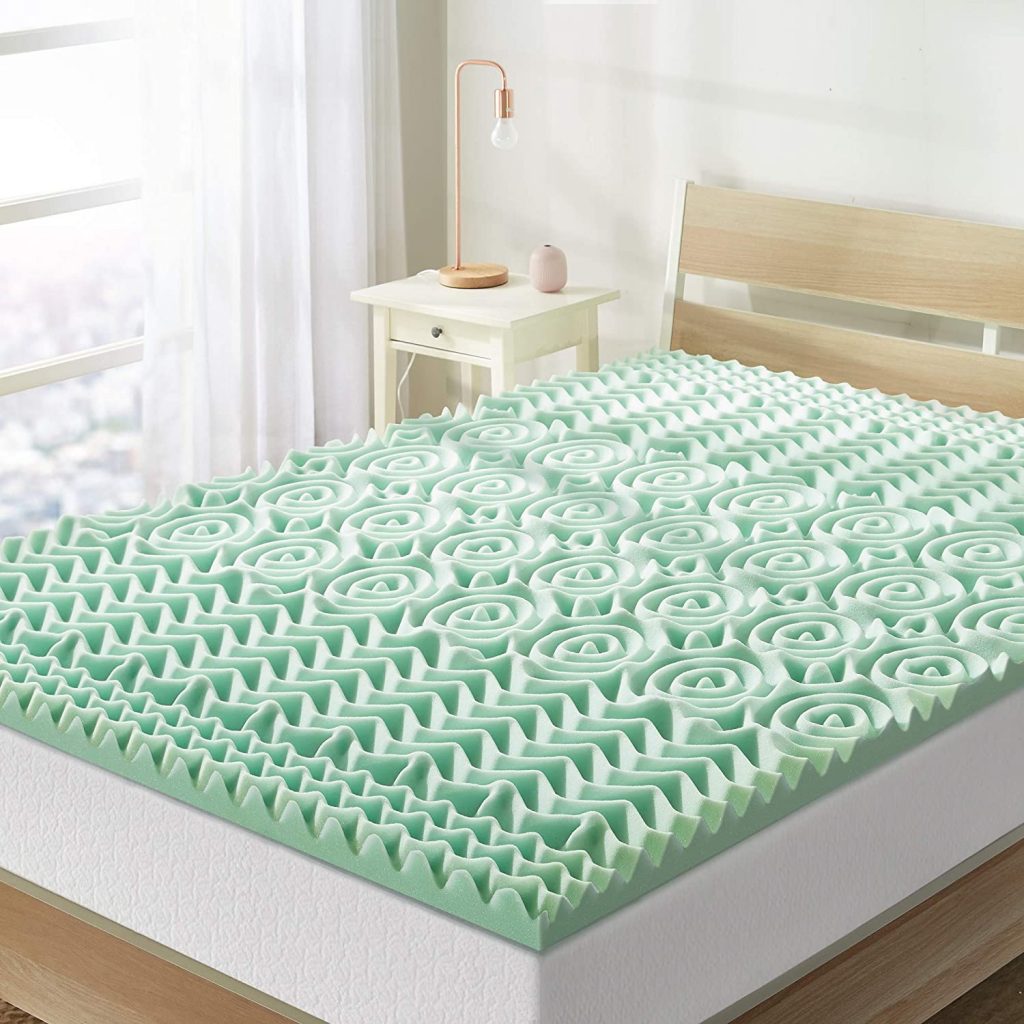 This mattress gives you an alternative to buying a whole new mattress. This is a memory foam mattress topper. It's breathable with aloe-infused gel that helps the heat dissipate from the bed. It's made with CertiPUR-US approved material. The memory foam will relieve any pressure points you experience while sleeping and can be placed on top of most types of beds.
Pros:
Best budget-friendly mattress alternative
Easy to setup
Designed with 5-zoned comfort
Certified clean and safe
Choose from various infusions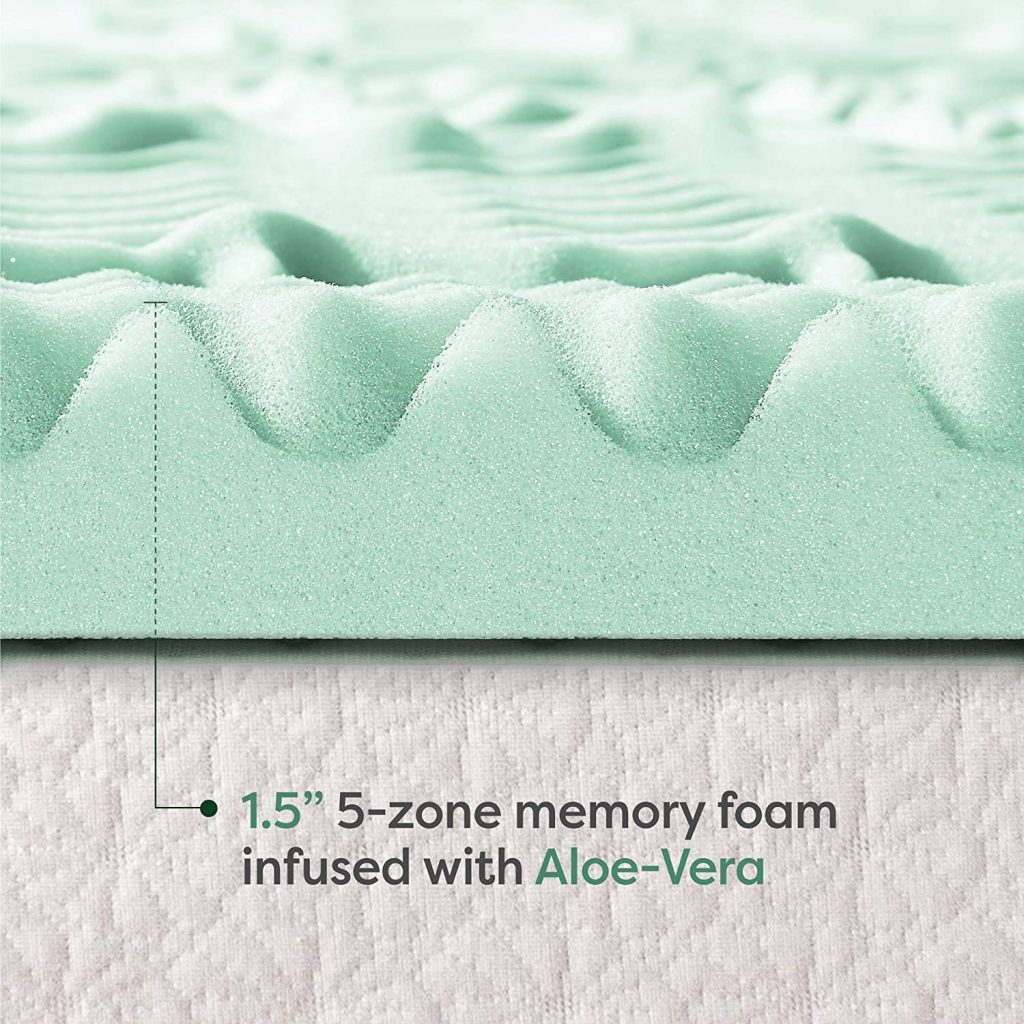 Cons:
Material can tear easier than a mattress
May have to get deeper pocketed sheets to cover
May take longer to expand than indicated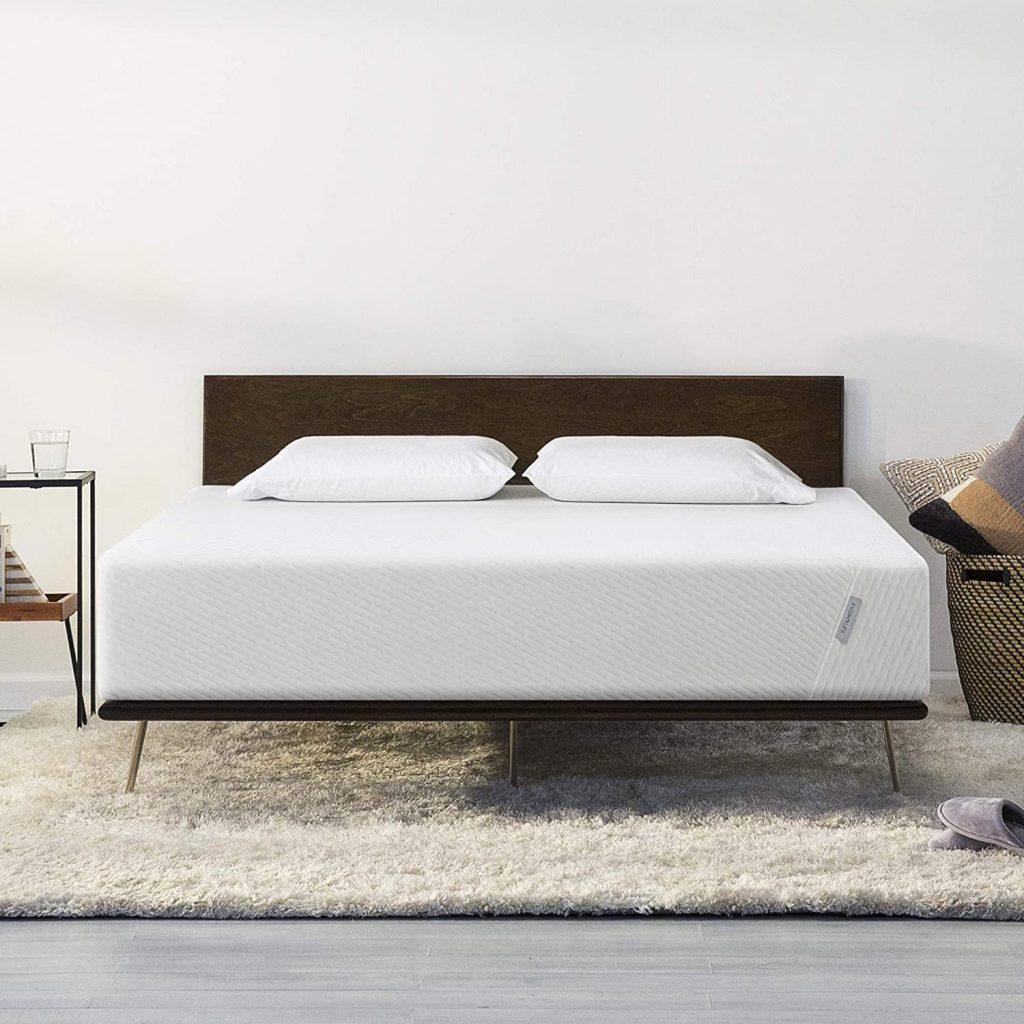 This adaptive memory foam mattress is pricier than the others on our list, but still quite budget-friendly. It's technically not actually memory foam but behaves just like it. The materials used for this adaptive foam helps to keep sleepers cooler. There are no harmful chemicals used in the manufacturing process and the mattresses are all Greenguard Gold and CertiPUR-US approved. The foam layers make this a competitor with the best hybrid mattresses because it will please a wide variety of sleepers.
Pros:
Highly recommended by existing owners
Has a 10-year warranty
Relieves pressure points
100-night risk-free trial
Easy to set up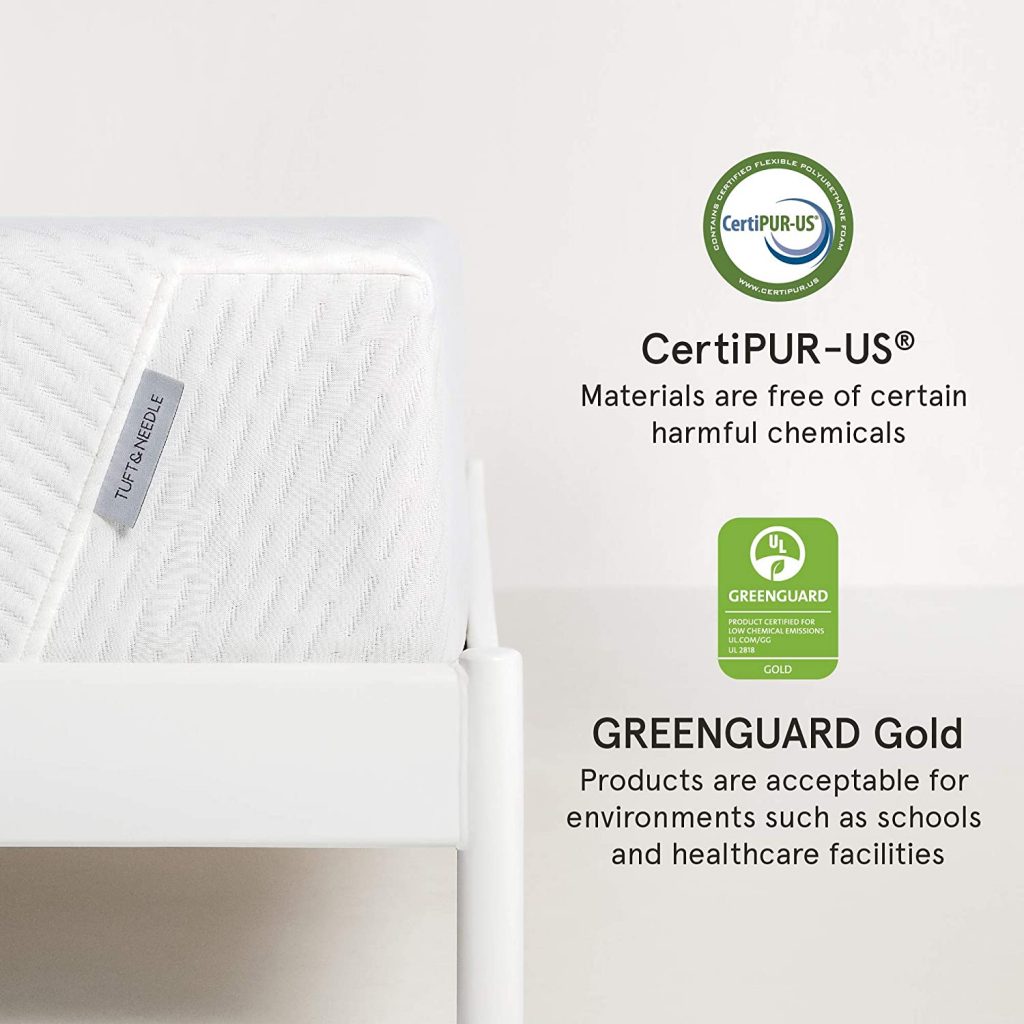 Cons:
Pricier than other options
Firmer than some expected
Not a good option for heavier bodies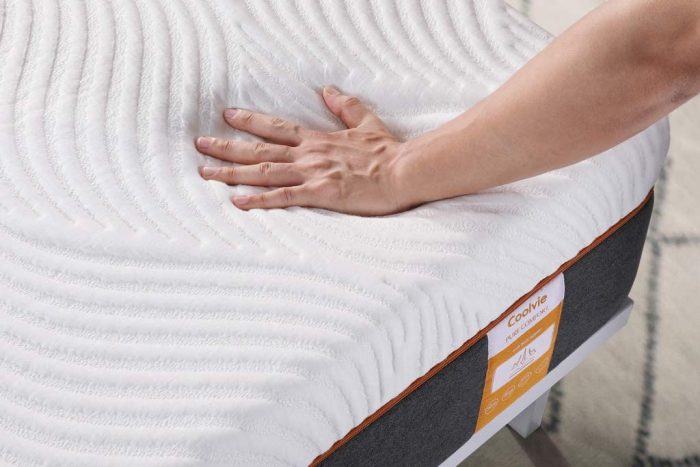 You can order this hybrid type of mattress from Coolvie in different sizes, as well as different thicknesses. The innerspring layer has individual pocket coils that help with eliminating motion transfer from one side of the bed to the other. There is a double layer of cooling memory foam to bring the softness and relieve pressure for sleepers. On top of everything is a hypoallergenic knitted cover that allows heat to escape through it. The design makes this a good choice for any type of sleep position. It comes shipped in a box and is very easy to set up.
Pros:
Good for the most sleepers
100-night risk-free trial included
certiPUR-US approved
10-year warranty
Motion transfer elimination technology integrated into design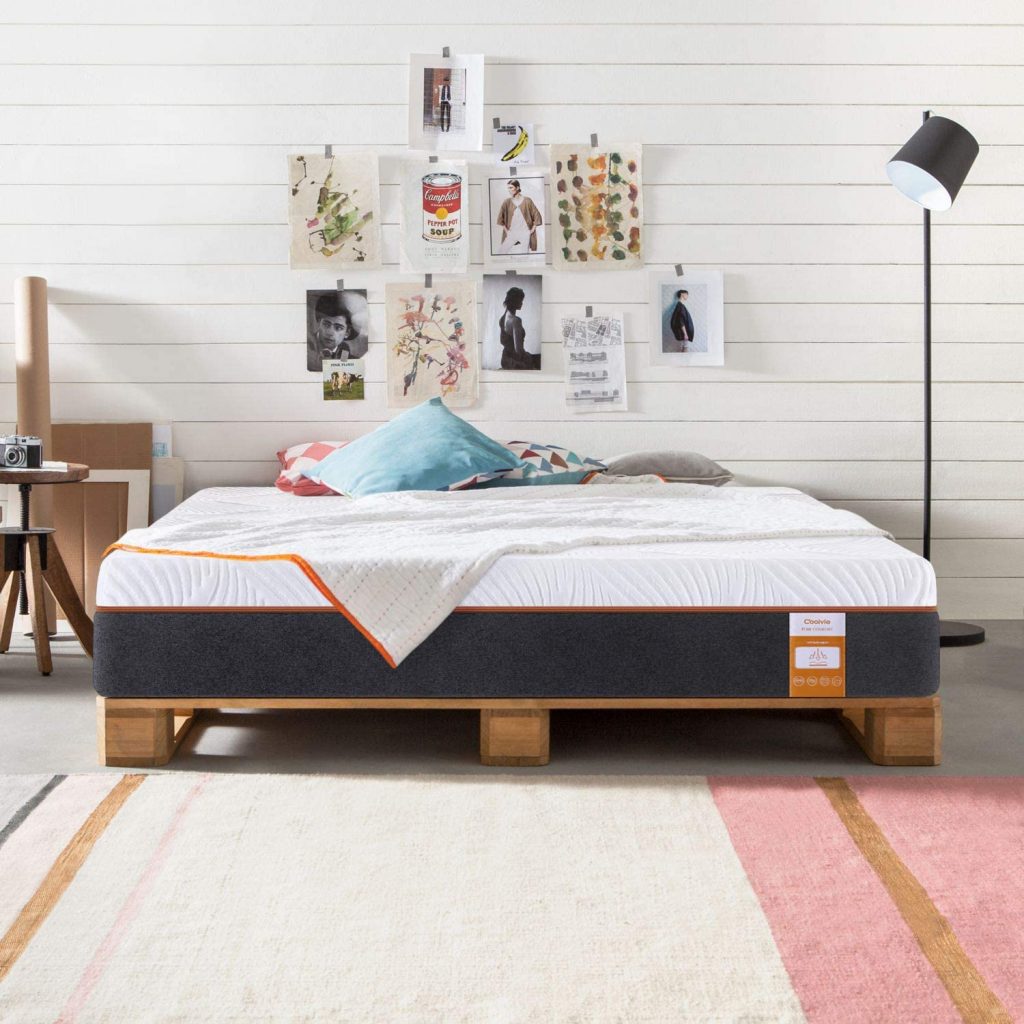 Cons:
Heavy
Firmer than expected
Final Thoughts
A high-quality mattress doesn't have to have a high price tag. You can find innerspring, memory foam, and even hybrid mattress options in pretty much every price range. Look for the right mattress type for your sleeping position. Make sure to check out what they're made of, how easy it is to set them up and clean them, and if there are other features for cooling and edge support. Go sample different mattresses in-store if you'd like and then look for the best deal you can find. It's easy to have a great mattress delivered straight to your home for a very affordable price if you know what to look for.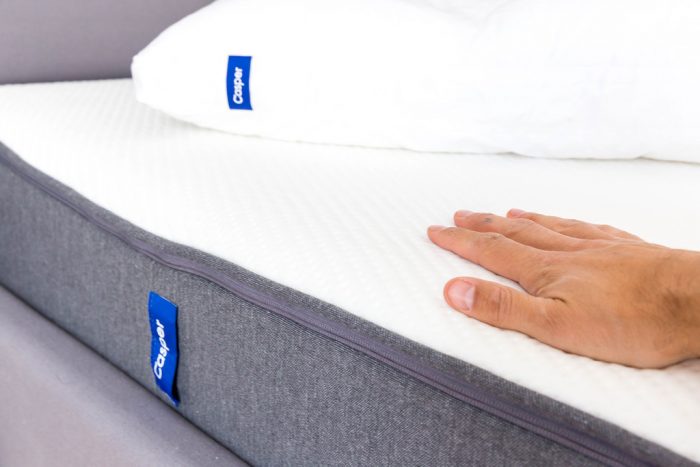 Frequently Asked Questions
What's The Ideal Cheap Mattress To Buy?
One of the very best cheap mattresses is the TUFT & NEEDLE Original Adaptive Foam Mattress mentioned above. It's the best cheap mattress for the widest array of people.
Cheapest most comfortable mattresses
One of the most comfortable cheaper mattresses is the Helix Midnight.
What Is The Ideal Mattress For Your Money?
This one is up to you. Usually, the best is a hybrid mattress, though, because it can make more kinds of sleepers comfortable.
Can you get a good mattress for $500?
Absolutely! You can get a good mattress for much less than that.
Are Walmart mattresses any good?
Walmart does sell a number of good mattresses. It's all about getting what is right for your needs.
What is the ideal to buy in 2020?
The best overall in 2020 was the Helix Midnight.
What are the top-rated mattresses by Consumer Reports?
The Sealy Posturepedic Plus line of mattresses.
How much should a good one cost?
You should just look for the best you can find for a price that fits your budget. You'll even find hybrid ones in the $300s.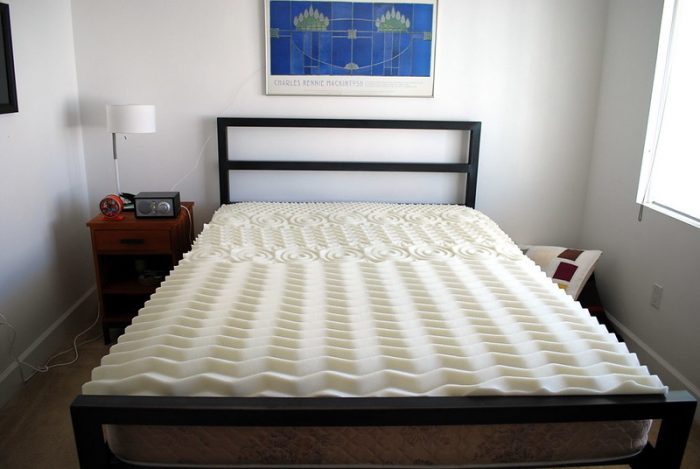 Are Budgeted Mattress Good?
Not always. Cheap ones can be worth it if you research them and choose one based on the way you sleep and what your needs are.
Disclaimer: FamilyHype.com (Family Hype & FamilyHype) is a participant in the Amazon Services LLC Associates Program, an affiliate advertising program designed to provide a means for sites to earn advertising fees by advertising and linking to Amazon.com.
Last Updated on May 2, 2022 by Marie Miguel
DISCLAIMER
(IMPORTANT)
: This information (including all text, images, audio, or other formats on FamilyHype.com) is not intended to be a substitute for informed professional advice, diagnosis, endorsement or treatment. You should not take any action or avoid taking action without consulting a qualified professional. Always seek the advice of your physician or other qualified health provider with any questions about medical conditions. Do not disregard professional medical advice or delay seeking advice or treatment because of something you have read here a FamilyHype.com.