There was a time when the only vacuum you could really get for cleaning the floors in your home was a bagged upright vacuum cleaner that had the zipper to open for stuffing the bags into. While those did get the job done, they've proven to be the secondary choice behind bagged or bagless canister vacuums, for many consumers. Canister vacuums allow you to leave the canister in one spot while using the wand to clean in all directions. They are easier for many people to handle since they're essentially in two different pieces. You'll want to choose the vacuum cleaner that is best for your needs so some comparison shopping is a good idea.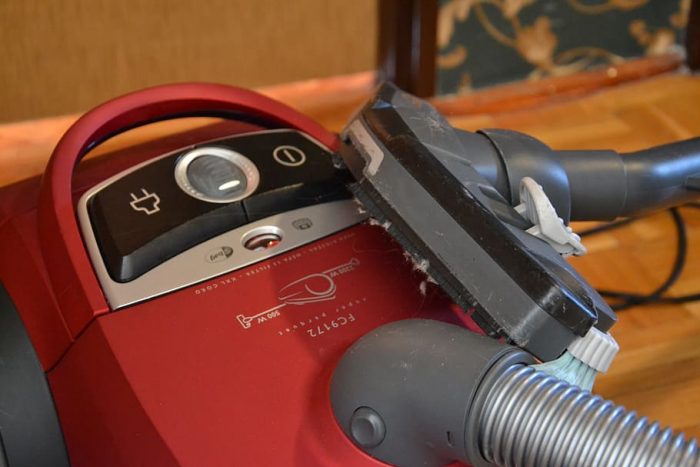 Choosing the best canister vacuum comes down to your budget, the features of the vacuum, and the specs. Set your price first. Then look at features like the length of the cord, the length of the hose, how heavy the canister is, whether it's bagless or bagged, and how much space it will take up. It's highly important for you to look at the engine power, as well. Canister vacuums come in various sizes and with different price tags so doing the research you're doing right now will definitely help you choose the best canister vacuum cleaner.
Let's start by just looking at some of the details about canister vacuums. Once you know a little more about them, then we'll look at some that are up for sale currently.
Are Canister Vacuums Better?
Many consumers ask the question of whether canister vacuums are better than other types of vacuum cleaners. Our answer to this is that they can be. The biggest reason for this is the power they can have. Canister vacuums aren't limited to a certain level of power because they're not limited in size. The design of canister vacuums makes them capable of housing much more powerful motors so you can get better suction from them.
They're often thought to be better for how you can use them, too. The canister piece can sit in one spot while you use the vacuum wand, attached to the end of the hose, to vacuum all around easily because you don't have to push the heavy part of the machine. 
The thing some people don't like about them is their prices. Typically, you'll pay more for canister vacuums. They tend to be more reliable and make cleaning go much faster most of the time, though.
What Should I Look For In A Canister Vacuum?
There are a few things you can look for that are easy to understand why they're important. One is cord length. This is something you should look into regarding any type of vacuum cleaner. It can be a bit frustrating to have to stop part way through your cleaning session to reposition the plug. If you have a longer cord, you shouldn't have to do that much, or at all. 
Next, is the length of the hose. The design of these canister vacuums is such that there is a vacuum wand attached to a flexible hose that is then attached to the canister. You'll want to find one with a hose that is long enough for you to place the canister in the room and not have to move it much while you're cleaning that space. Also, you want the hose to make it easy for you to use any attachments that can clean stairs or up high.
Speaking of accessories, consider those, as well. For the most part, you should be able to clean both your carpet and your hard floors with the floor cleaning head. It will likely just have a rocker switch for going between different surfaces. Other than that, you should get a tool for cleaning upholstery, a crevice tool, and a brush. Some upgraded canister vacuums may have other kinds of accessories, though, so it's worth checking into.
Many times, if we're vacuuming, we're doing the whole home. That's why it's important to look at how easy it is to move the vacuum cleaner around. Check the weight of the machine. Also, look for handles on the canister. You need to look at the wheels on the canister, too. Some units will be heavier and bulkier than others, and thus harder to use.
The power of the motor is what will determine how good the suction is for each vacuum cleaner. You'll find the motor power indicated in watts (W) somewhere on the box or in the description for each vacuum cleaner. The general rule is that the higher the watts, the better the suction, however it has exceptions, of course. A lower power motor with a higher level of efficiency, for example, can give you just as much suction as something with a more powerful motor. 
Other considerations should include the build of the vacuum and its warranty. You can also look into the amount of noise it makes. You can choose between bagged or bagless canister vacuum cleaners. And the filtration system may be important to you, as well.
Best Canister Vacuum Cleaner Options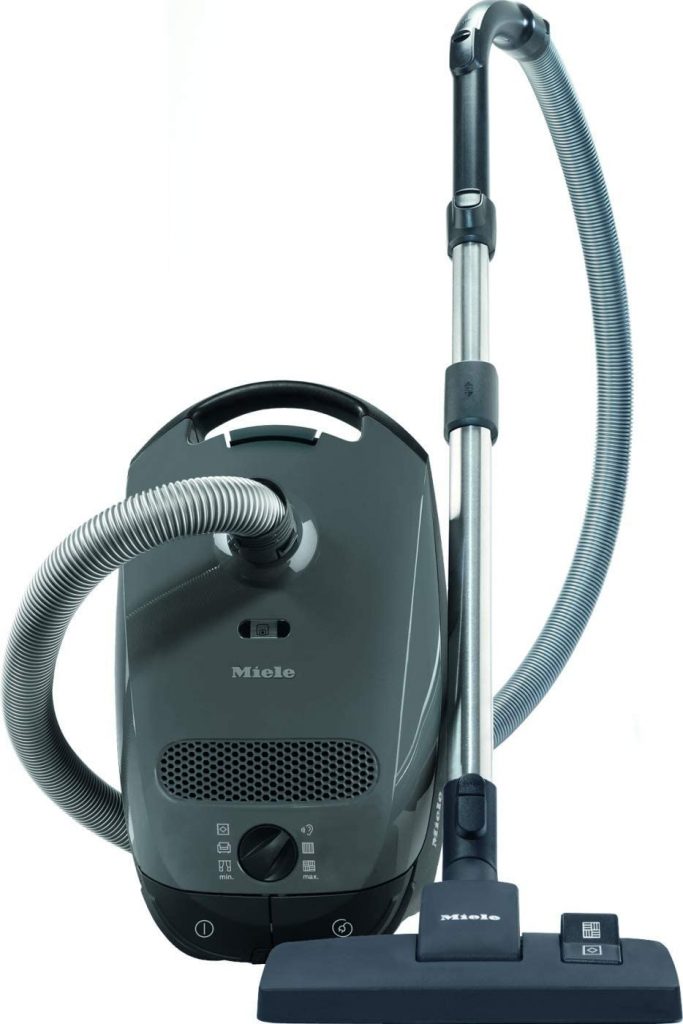 Miele is regarded as one of the premier manufacturers of canister vacuum cleaners. This model has a 1200 W motor to give you powerful suction. The canister is very lightweight and easy to maneuver around rooms. There are 6 different suction levels you can choose from and you'll have all the attachments you'll need for cleaning under, over, and around furniture and walls. This is a bagged vacuum cleaner so you'll have to get the replacement bags to use it. The motor and the casing are covered by a 7 year manufacturer's warranty, though.
Pros:
Super lightweight
7 year warranty
Quiet operation
Affordable price
Strong suction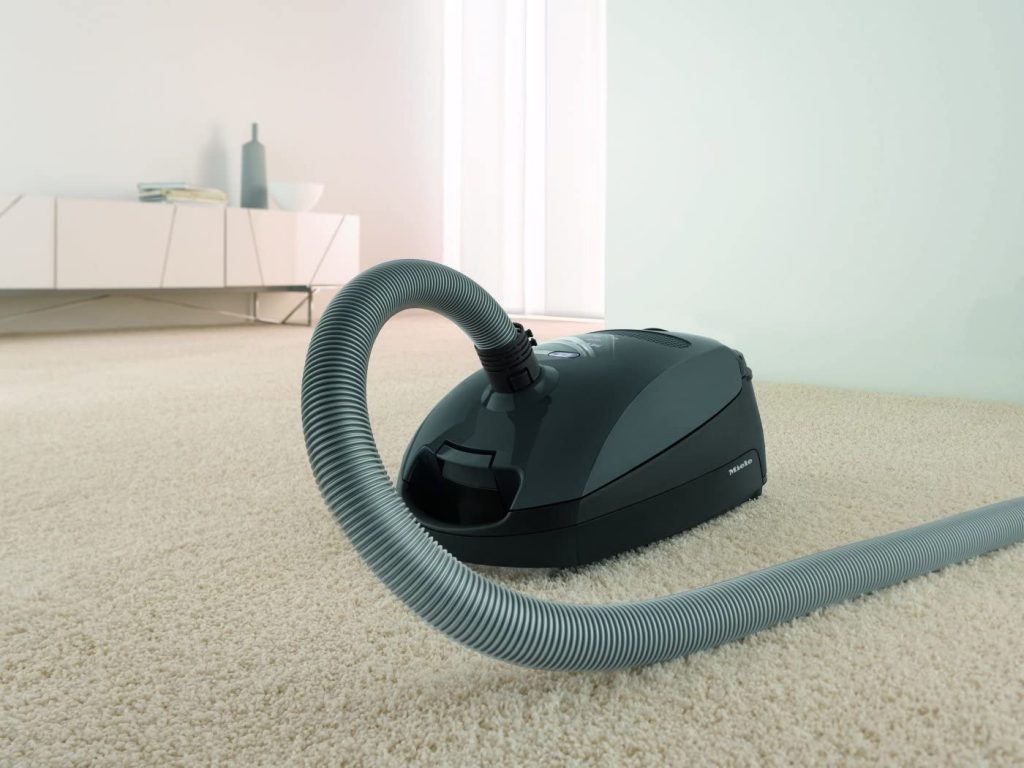 Cons:
Not great instructions
Cord is a bit short
Basic, no frills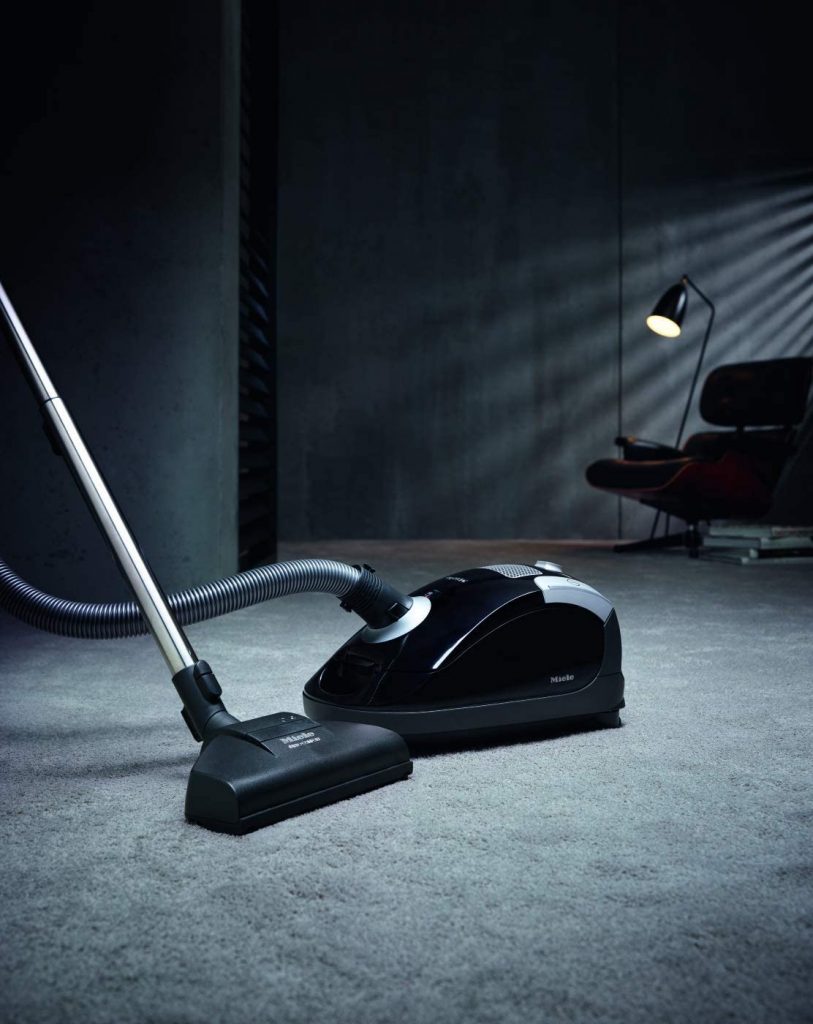 The Miele Turbo Team has a 1200 W motor with Vortex technology that increases the level of efficiency it operates with. There is a turbo brush attachment that makes this one very good at removing pet hair from your floors and furniture. It can be used on most floor surfaces and has a cleaning radius of almost 30 feet. There is a rotary dial that gives you your choice between 6 levels of suction. This unit is a bagged vacuum cleaner that uses genuine Miele bags with AirClean Seals. It weighs less than 15 lbs. so it's easy to maneuver around, too.
Pros:
Large cleaning radius
Better efficiency motor
Turbo Brush for pet hair and lint
Easy to change tools
Telescoping wand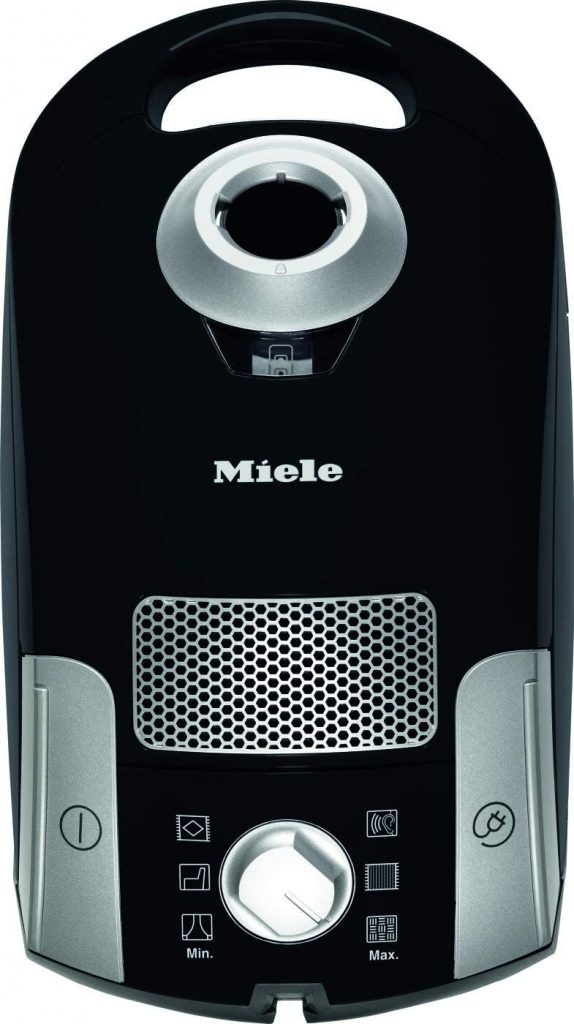 Cons:
Bags are pricey
Runs hot
Edges can cause damage to walls and baseboards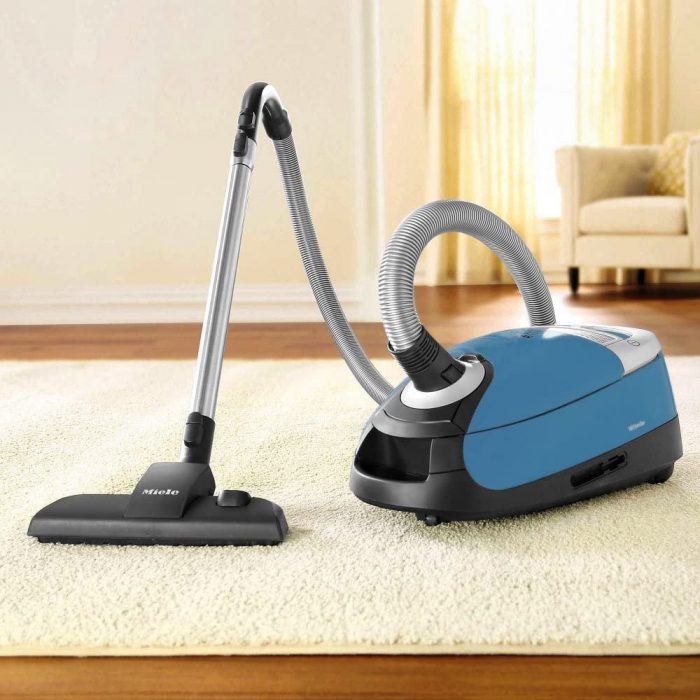 The Complete C2 by Miele is a bagged vacuum that has 6 suction settings that can be set by a rotary dial. It has a 1200 W motor with the Vortex technology that gives you super strong suction. This is perfect for the hard floor surfaces in your home. It's gentle enough even for the softest of hardwoods. This one weighs a little more than the previous two, at almost 20 lbs. but it has a stainless steel telescoping wand that gives you good reach and cleaning radius. 
Pros:
Gentle on floors
Glides smoothly on hard floors
Hidden compartment for holding accessories
Strong suction
Used bag is sealed and doesn't lose dust when emptying
Long retractable cord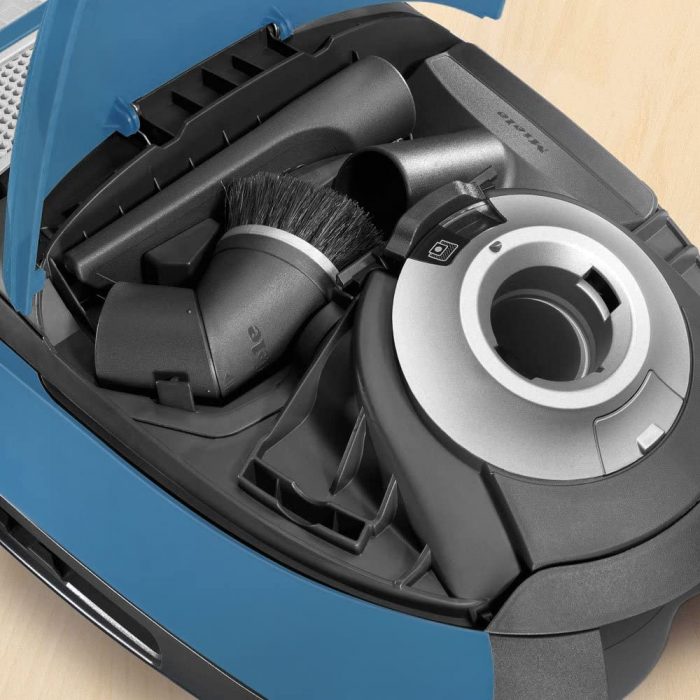 Cons:
On the pricey side
Vacuum bags are expensive
Wheels get caught up on obstacles easily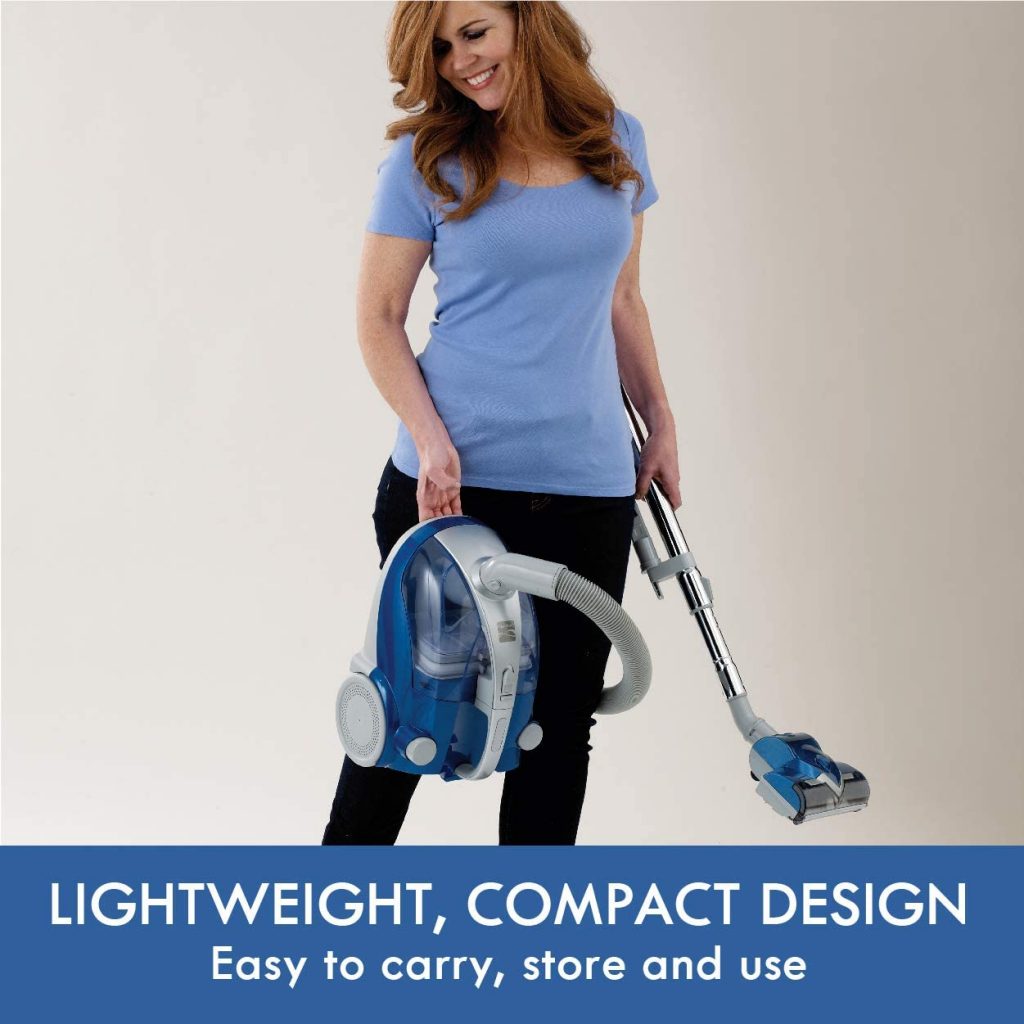 This Kenmore is bagless so emptying it is easy and convenient. You can see into the canister so it's also easy to know when it's time to empty your vacuum. You can use it on carpet or hard surface floors. The vacuum is lightweight so you can take it between floors without issue. The hose swivels around 360° so you don't have to worry about it getting tangled up on anything. You can turn the vacuum on and off with your foot. And the 16 foot power cord is fully retractable for easy stowing. 
Pros:
Super lightweight—less than 10 lbs.
Convenient cord storage
Bagless so no need to purchase replacement bags
Telescopic handle and included tool attachments
Transparent canister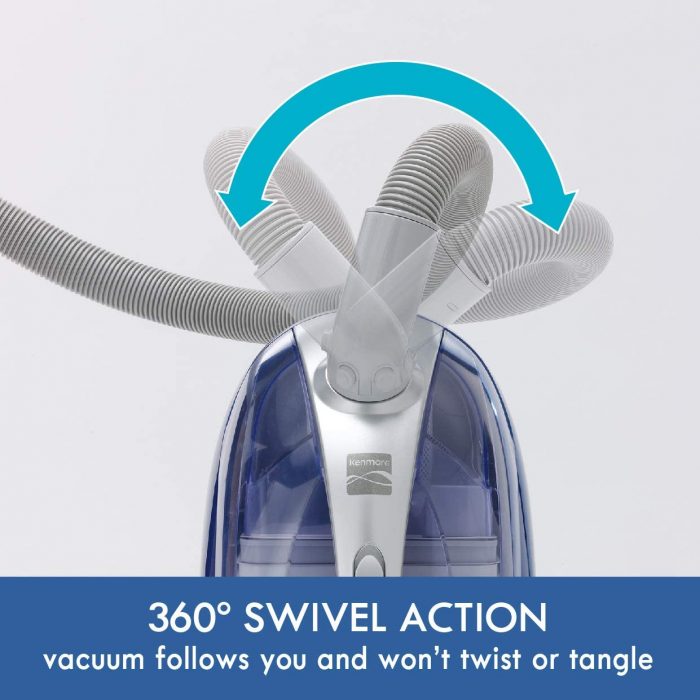 Cons:
No headlight
Not enough suction for plush carpet
Wand detaches quite easily
Wrap Up
Vacuum cleaners come in all sorts of shapes and sizes. The canister vacuum is almost like a hybrid option that gives you a lightweight vacuum cleaner but with a large capacity bin. Choosing the best canister vacuum means you'll need to look at how heavy it is, how long the cord and the hose are, see how powerful the motor is, assess the attachments that come with it, and consider how easy it is to move it around the floor. Compare the vacuum cleaners that have everything you're looking for and then choose the one that fits best with your budget.
FAQs:
What is the best canister vacuum cleaner to buy?
The very best all around canister vacuum is the Kenmore Elite 81714 Pet Friendly Canister Vacuum. It has two motors and an impressive 26 foot power cord.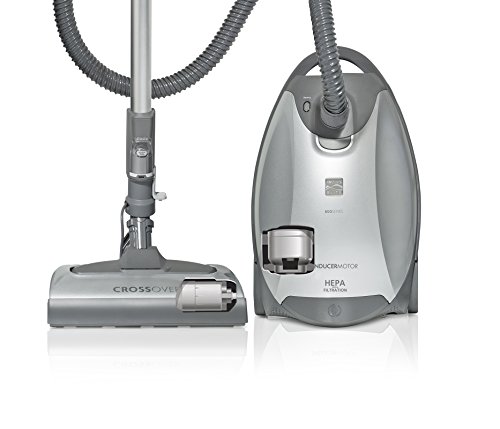 What is the best inexpensive canister vacuum?
We recommend going with the Eureka NEN110A Whirlwind Bagless Vacuum if you're looking for the best inexpensive canister vacuum. It sells for less than $100.
What vacuum cleaner does Consumer Reports recommend?
At the top of the list by Consumer Reports is the Kenmore 81614. It's indicated to be great for bare floors and for families with dogs.
Which vacuum is better, canister or upright?
For the most part, the canister vacuums are better because they can house more powerful motors for better suction, they're good at cleaning stairs and other places in your home, and seem lighter because of the separate vacuum head. Uprights are often better at cleaning carpet, but some canister vacuums are being built to do this well, too.
Which vacuum has the most suction?
The vacuum with the most suction overall is the Dyson Ball Animal 2. The canister vacuum with the most suction is the Miele Complete C3.
Are bag or bagless vacuums better?
This is really a preference. Bagless vacuums can be a little hard to empty for those who have allergies. Dust is usually released into the air, but it is easy to empty the bins. The bagged vacuums often have bags inside that seal well so when you take them out no dust is released into the air. Also, you have to continue to purchase replacement bags for bagged vacuums, which can get expensive.
What's the best vacuum for the money?
This goes to the Shark Navigator Lift-Away Professional, which tops many review lists.
Are canister vacuums better for hardwood floors?
Generally, yes. They grab more of the dust and debris on the floor without sending it into the air.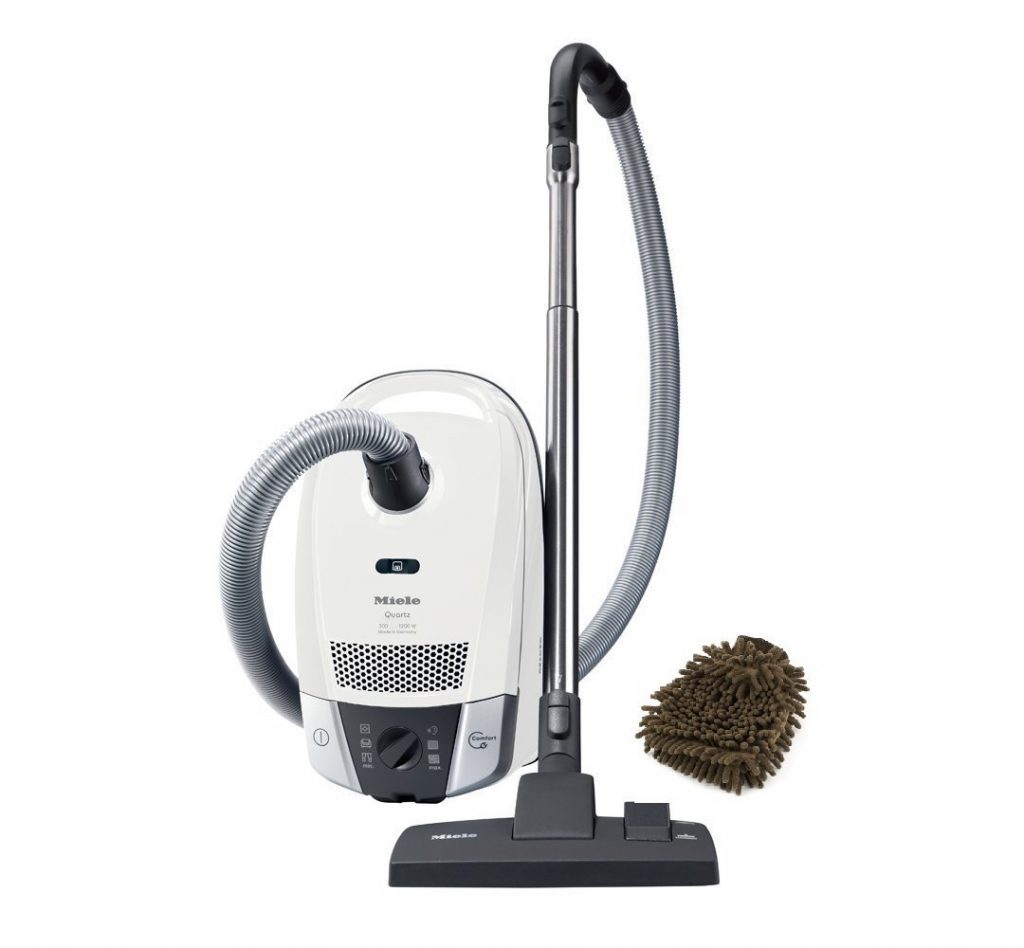 Are Miele vacuums worth the money?
Most who have owned them will say yes. They last a long time, have powerful suction, and are top of the line products.
Disclaimer: FamilyHype.com (Family Hype & FamilyHype) is a participant in the Amazon Services LLC Associates Program, an affiliate advertising program designed to provide a means for sites to earn advertising fees by advertising and linking to Amazon.com.
Last Updated on May 30, 2021 by Marie Miguel
DISCLAIMER
(IMPORTANT)
: This information (including all text, images, audio, or other formats on FamilyHype.com) is not intended to be a substitute for informed professional advice, diagnosis, endorsement or treatment. You should not take any action or avoid taking action without consulting a qualified professional. Always seek the advice of your physician or other qualified health provider with any questions about medical conditions. Do not disregard professional medical advice or delay seeking advice or treatment because of something you have read here a FamilyHype.com.