What's An Instant Pot Air Fryer?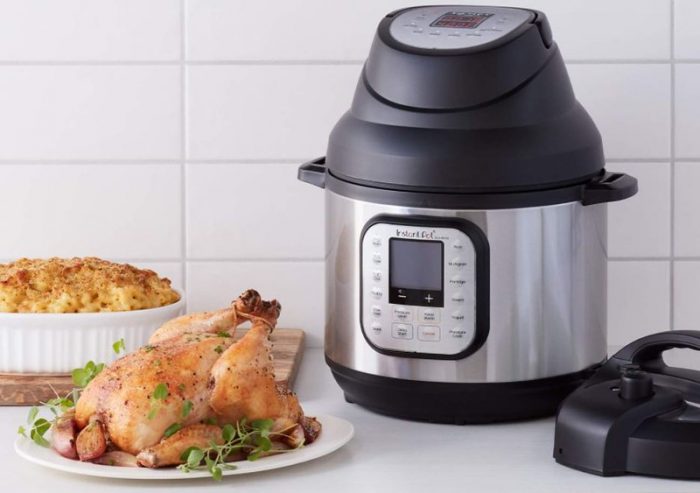 Ever feel like you don't have enough time in your day? For many of us, the answer is yes. So, anything that can save a little time is worth looking into. You can save time at dinnertime with an air fryer. You can even make some of your family's favorite foods easily and healthier with an Instant Pot air fryer.
Features Of The Best Air Fryers
Finding the best Instant Pot air fryers should start with the size you need. Check out the capacity of the air fryer basket. Then, look into the smart programs included. Make sure air frying is one of them and choose a model with other programs you'll use. Other considerations should include accessories, weight, and looks.
In this guide to finding Instant Pot, you'll find information about what air fryer features are important to look for. We'll give you tips for choosing the right air fryers for your kitchen. Then, we'll round things out with a look at Instant Pot air fryers available on Amazon and some frequently asked questions. Read on for help with finding your ideal air frying Instapot.
Choosing The Right Size
You have a choice of four sizes. You'll choose the right size of air fryers based on how many people you'll be cooking for. The sizes are 3-, 6-, 8-, and 10-quart. 
The average size of an air fryer is 6-quart. In fact, this is the size most recipes are written for. You can adjust those recipes accordingly for any of the other sizes, though.
The 3-quart Instant Pot air fryer is considered a mini. It's meant for feeding one to two people. The 8- and 10-quart Instant Pot air fryers are ideal for larger families. They also do well for entertaining groups or cooking meal prep foods for the week.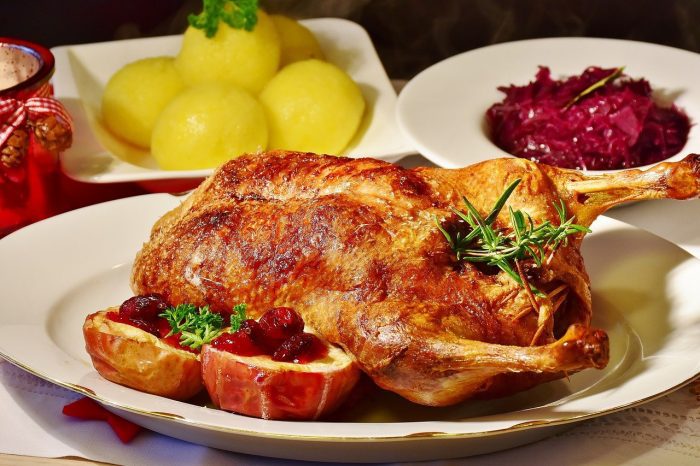 Air Fryer Basket
This guide is about finding an Instant Pot with air frying capability. That means you'll also need to check out the capacity of the air fryer basket. 
Air fryers are fantastic appliances. When you air fry foods, you get the crisp texture you love without all the grease from traditional frying methods. 
Again, you must think about how you're going to use the air fryer and who you'll be cooking for. If you want to roast whole chickens, you need an 8- or 10-quart air fryer basket. If you're only going to air fry some chicken tenders for yourself, a small basket will suffice. 
Smart Programs
First, make sure your Instant Pot choice has the capability to air fry food. From there, you can look into what other programs the air fryer has. Here's a list of other smart programs you will find: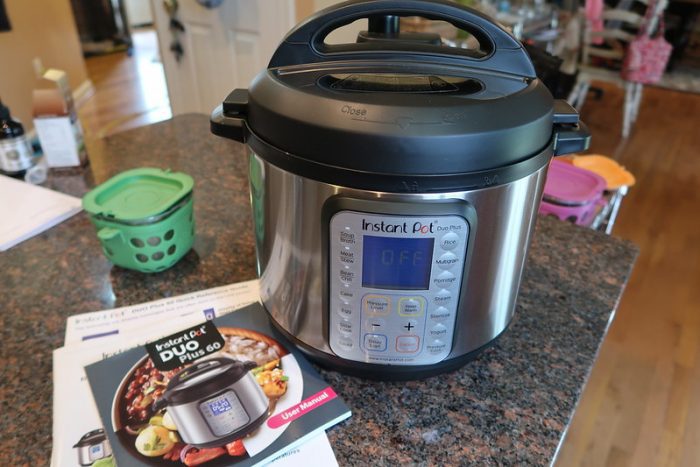 Pressure cooking
Rice cooking
Slow cooking
Sauteing
Warming
Steaming
Dehydrating
Broiling
Consider Accessories
Before you select an Instant Pot, see what accessories come with it and what kind are available for purchase. You may be planning to use your Instant Pot air fryer to make specific foods that require special accessories. It's better to make sure those air fryer accessories are appropriate for an Instant Pot rather than finding out they're not after you've already purchased one. 
Disadvantages
One disadvantage of an air fryer is it is heavy, sometimes. Why does this matter? Some of us have limited counterspace or we don't like having a lot of things cluttering up our counterspace. That means our small appliances are usually tucked away into cabinets. 
An Instant Pot is often heavy. It might be tough to get from the cabinet to the counter. Consider where you're going to store it and how heavy it is when you're shopping for yours. 
Air fryers can dry out food. Where traditional frying uses oil that keeps the food from drying out, air frying does not. It's also easier to burn food with an air fryer.
Most air fryers are bulky, so they're not easy to store. They also tend to cost a bit, not only upfront but in the form of your electricity bill.
Not The Most Attractive
An Instant Pot isn't the most attractive piece of equipment. It's large, bulky, and not aesthetically pleasing. 
Some models of air fryers are being manufactured in various color choices now. Those are not the norm, however. You'll likely have to get used to the eyesore on your counter or hide it away after each use.
Air Fryers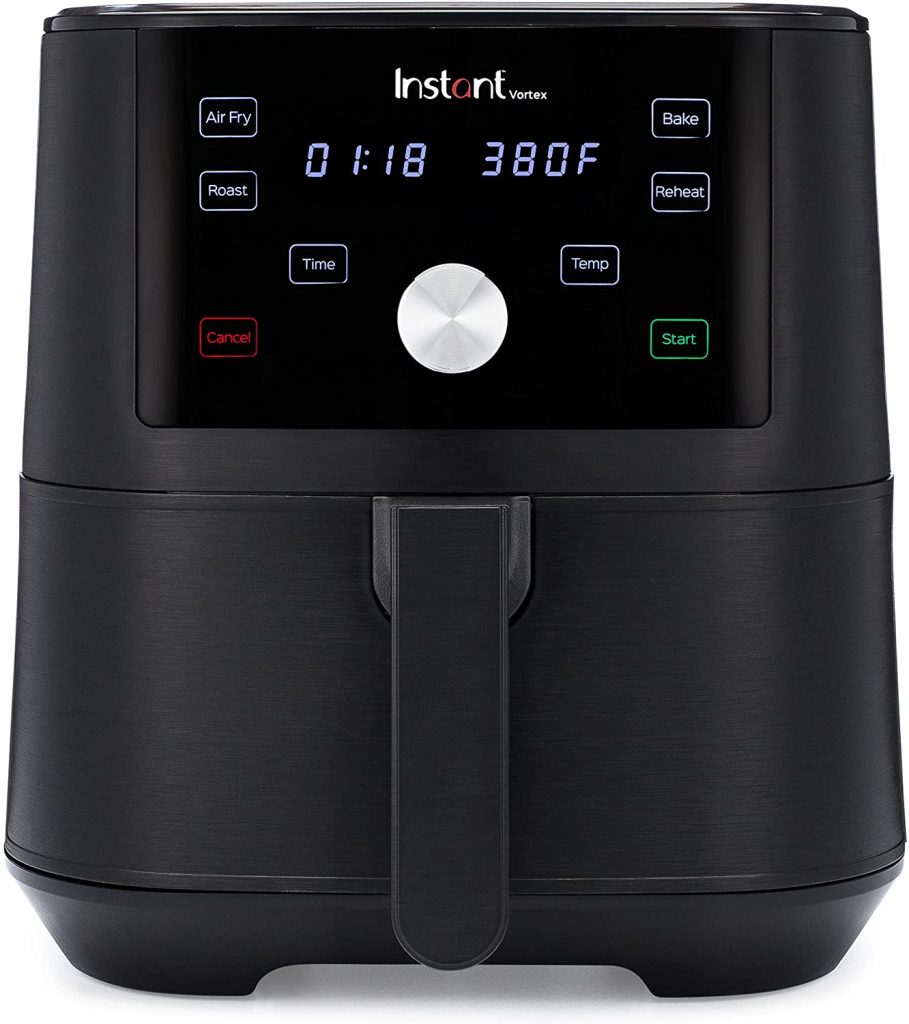 This is a 6-quart Instant Pot that weighs about 12 pounds. It's easy to move from a cabinet to the counter with little effort. It has a touchscreen display. There are four smart programs to choose from—air fry, roast, bake, or reheat. You can cook dinner quickly with it without even having to wait for long preheat periods. Vortex is easy to use and easy to clean. It heats food fast without heating up your kitchen.
Instant Vortex Pros 4-in-1 Fryer:
Small footprint
User-friendly air fryer
Audible beep tells you when to add food
Makes healthy food 
Lightweight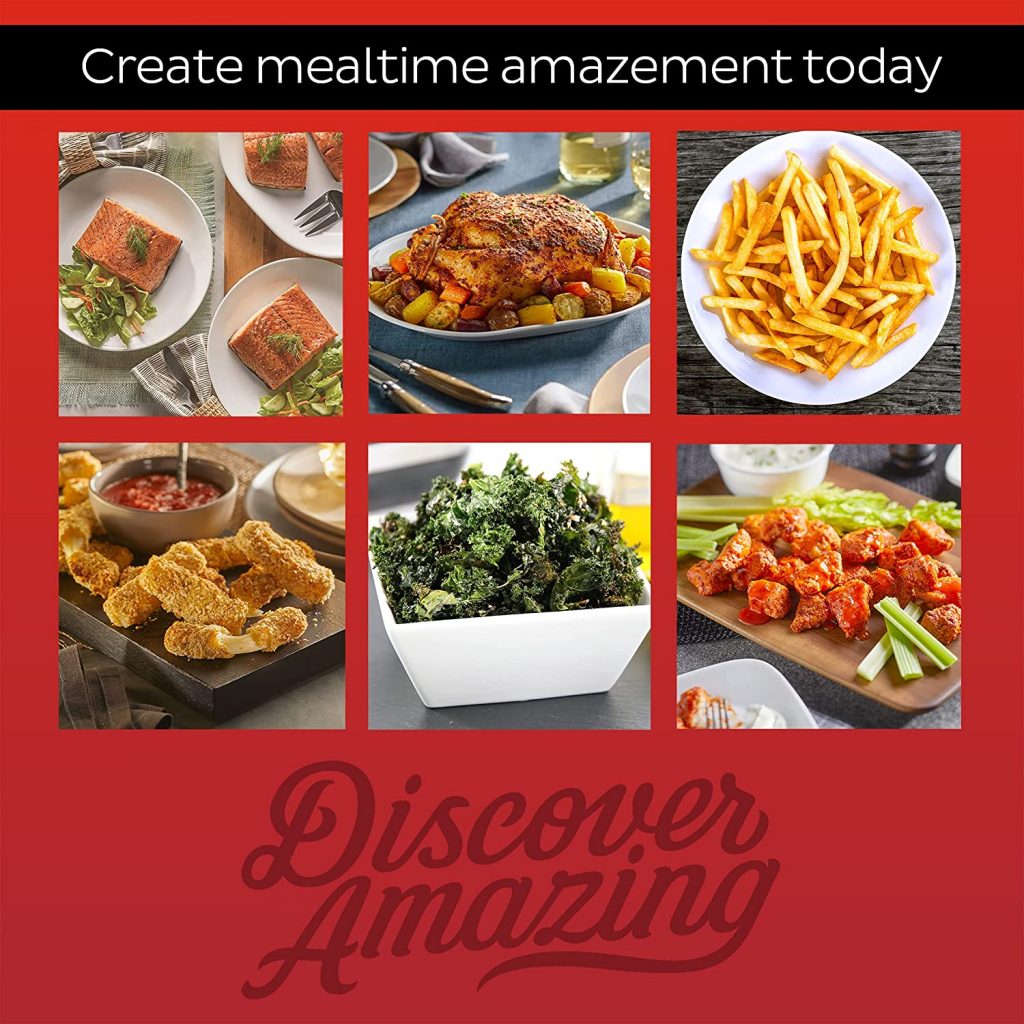 Instant Vortex Cons:
Pricey
Cord is too short
Basket is not dishwasher safe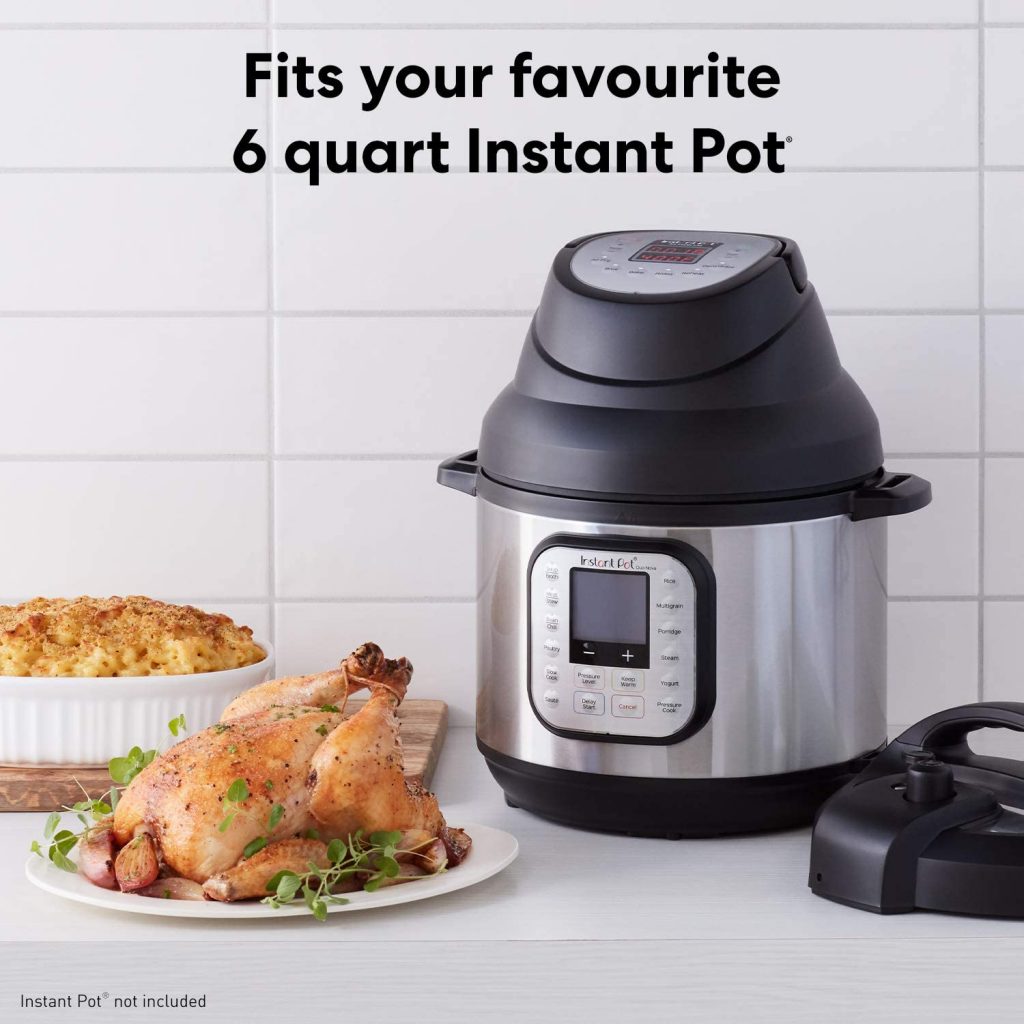 This isn't the actual air fryer appliance. This is a lid that allows you to add the air fryers' program to an Instant Pot you already have. It's chocked full of safety features like overheat protection and auto-shutoff. There's an easy-to-read display on top, along with buttons for making your setting selections. The lid comes with all of the accessories you need to use your Instant Pot as an air fryer.
Instant Pot Lid Pros:
Air fryer includes basket, broiling tray, and protective pad for your counter
Turns your Instant Pot into a 6-in-1 appliance
Easy to use
Alerts you to toss food
Affordable air fryer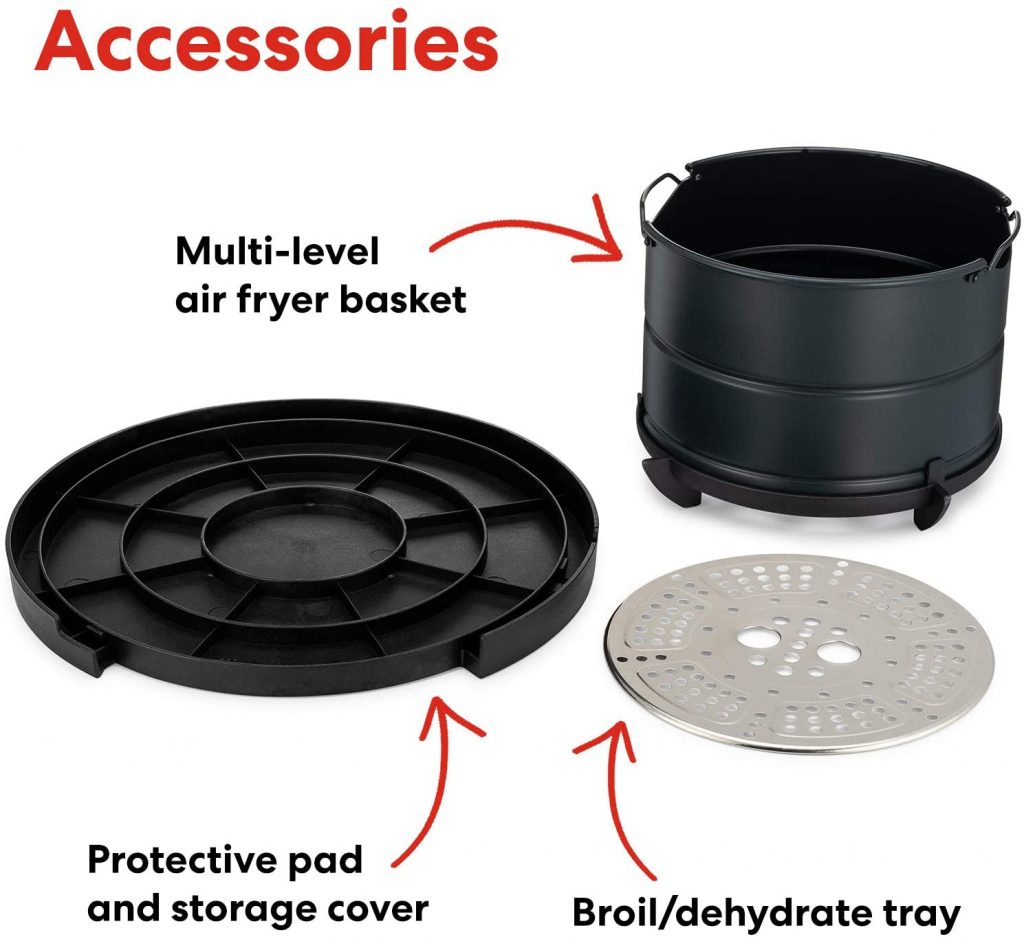 Instant Pot Lid Cons:
Not enough instructions
Basket is small
Not easy to clean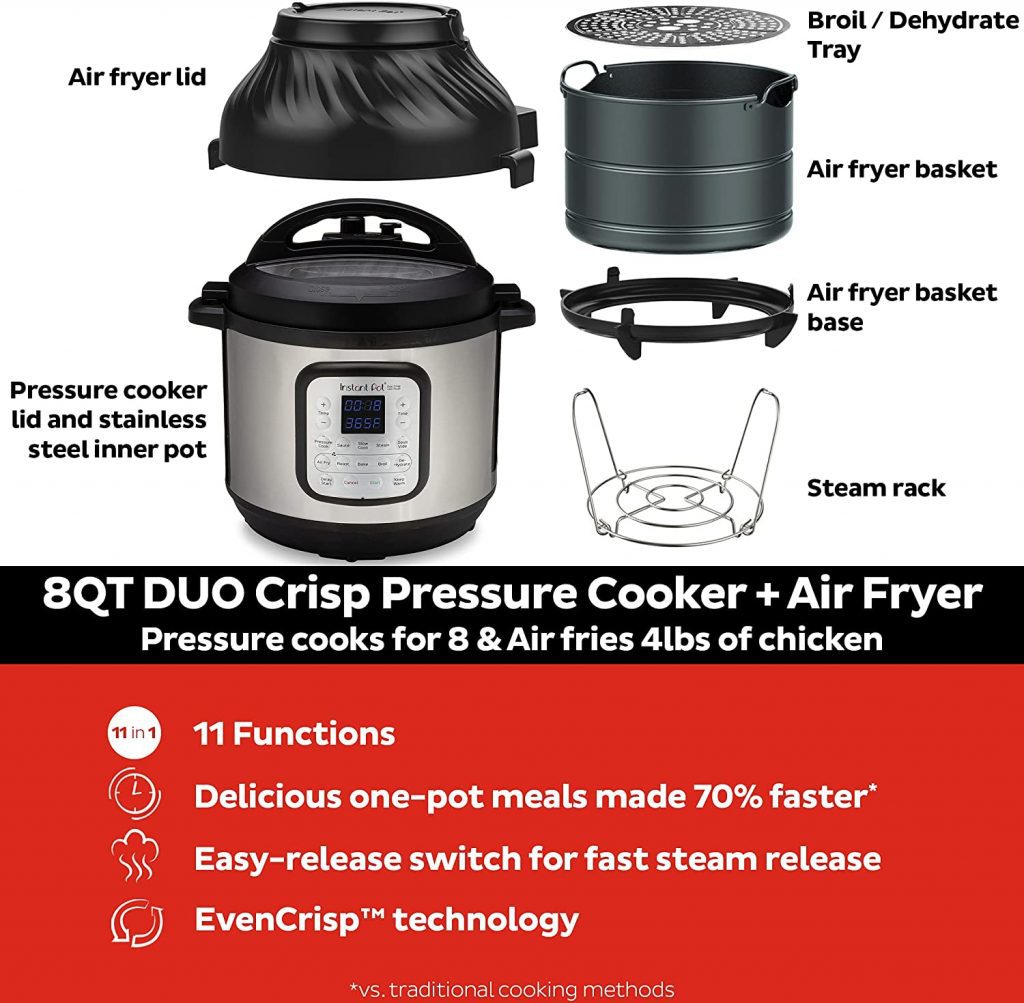 This Duo Crisp has an 8-quart capacity. It takes the place of 11 other appliances and has 14 one-touch programs built in. It comes with two lids you can interchange. It was built around pressure cooking and air frying. It comes with all the accessories you'll need to air fry all your favorite foods. All of the cookware included is dishwasher safe. There are 10 built-in safety features. It's a powerful air fryer cooker that makes family meals 70% faster than other kinds of appliances. 
Instant Pot Duo 11-in-1 Pros:
Broad range of cooking options
Air fryer includes even Crisp technology that cooks food evenly
Air fryer with large capacity
Easy to clean
Space-saving design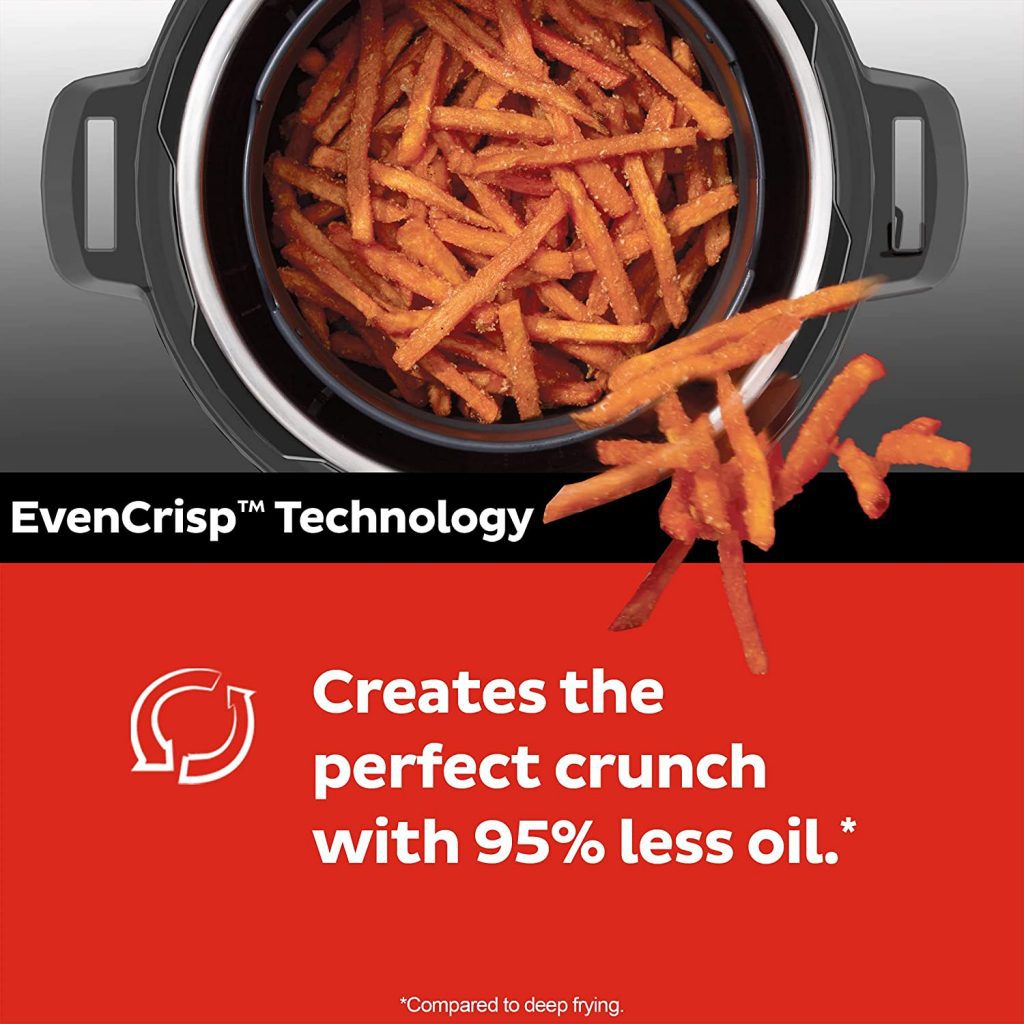 Instant Pot Duo 11-in-1 Cons:
Pricey air fryer
Inner pot doesn't have easy grip handles
Heavy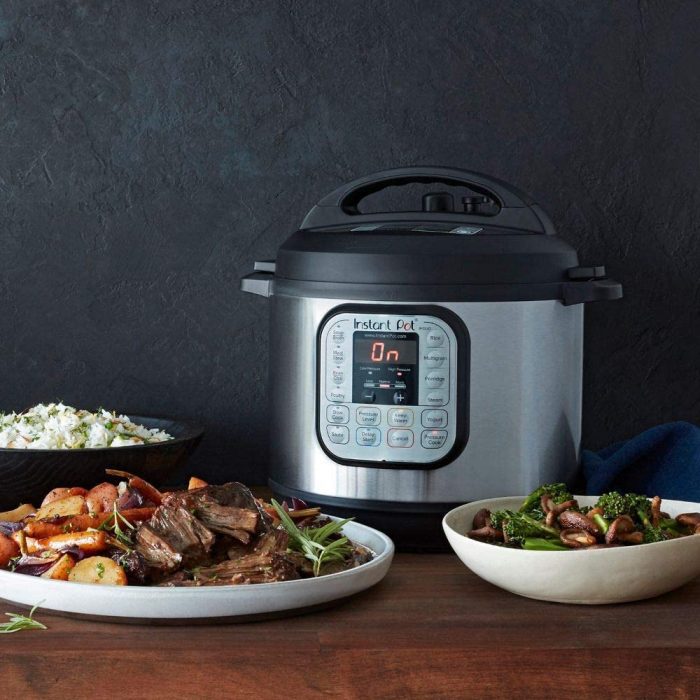 This is a combination of the 7-in-1 pressure cooker and a 6-in-1 air fryer lid. It's a 6-quart Instant Pot with 1500 W of power. It has 14 one-touch programs to choose from. The exterior is covered with fingerprint-resistant stainless steel. The cookware and accessories are dishwasher safe. It has an advanced microprocessor that makes cooking with this model more precise. 
Instant Pot Duo 7-in 1 Pros:
Air fryer comes with lid
Includes safety features
Easy to clean
Heats up quickly
Fingerprint resistant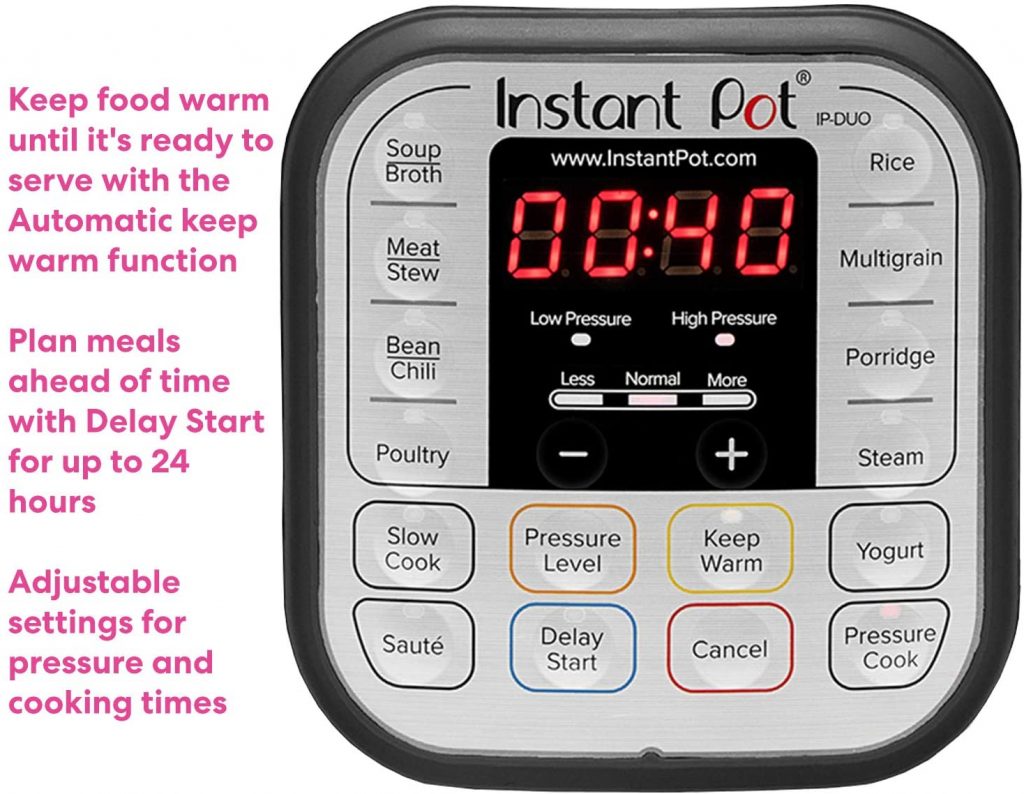 Instant Pot Duo 7-in 1 Cons:
Air fryer is a bit pricey
Basket is small
Bulky
Air Fryer:
Value For Money
There are enough options for air fryers that they are worth it because you can choose one based on your needs. You can go with the Instant Pot dedicated Air Fryer. You could choose a model like the Instant Pot Duo Crisp. Or you can get an air fryer lid to add to your existing Instant Pot. 
Air fryers make food healthier and heat up quickly. They're worth the money for those two things alone.
Air Fryer:
Final Words
Finding the best Instant Pot air fryer is about matching the features to your needs. Buy the size that has the capacity to cook the items you want for the amount of people you need to feed. Look for the air fryer with smart programs you'll use. Check out how easy the units are to use the cooker, as well as how big it is and what it looks like. Multiple air fryer models exist, so you can find one to cook what you need for the money you want to spend.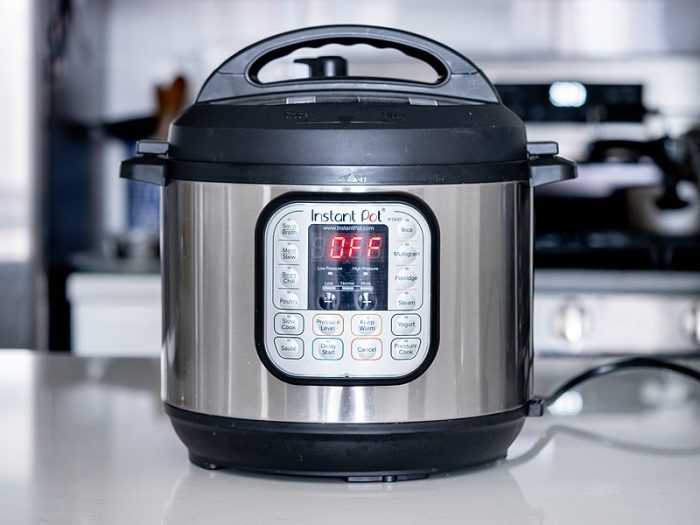 Air Fryer
Frequently Asked Questions:
Is the Instant Pot air fryer any good?
Yes, it is. Instant Pot has a whole line of small appliances that are rated highly by consumers.
What is the best air fryer on the market?
It ranks high on many consumer product review lists.
Which is better, an air fryer or Instant Pot?
The best item to purchase is an Instant Pot with an air fryer function.
Can you make your Instant Pot an air fryer?
Yes, in some cases. If you have one of the compatible models of air fryers, you can purchase the air fryer lid from Instant Pot that converts your pressure cooker into an air fryer.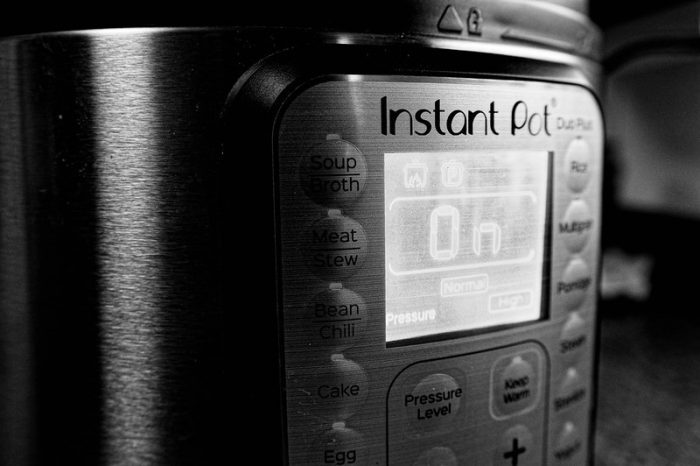 Is the Instant Pot Duo Crisp worth it?
This model is one of the Instant Pot fan favorites. It gives you an 11-in-1 appliance that has advanced technology for cooking more evenly and safely.
What is the best air frying unit 2020?
The best one for 2020 was the Instant Pot Vortex 4-in-1.
What is bad about the air fryer?
Some are hard to clean. They're easy to burn food in. They can be expensive, and some models take longer to cook food than traditional frying.
How do you use the Duo Instant Pot Crisp air fryer?
You use an air fryer with a lid that matches the type of cooking you're doing. You'll select from the 11 cooking programs built into the appliance.
Disclaimer: FamilyHype.com (Family Hype & FamilyHype) is a participant in the Amazon Services LLC Associates Program, an affiliate advertising program designed to provide a means for sites to earn advertising fees by advertising and linking to Amazon.com.
Last Updated on May 5, 2022 by Marie Miguel
DISCLAIMER
(IMPORTANT)
: This information (including all text, images, audio, or other formats on FamilyHype.com) is not intended to be a substitute for informed professional advice, diagnosis, endorsement or treatment. You should not take any action or avoid taking action without consulting a qualified professional. Always seek the advice of your physician or other qualified health provider with any questions about medical conditions. Do not disregard professional medical advice or delay seeking advice or treatment because of something you have read here a FamilyHype.com.