Our busy, fast-paced lives sometimes lead to eating out a lot or grabbing fast food when we're on the go because we don't have enough time to cook. That, in turn, often results in unhealthy choices. But pressure cooking is a method that doesn't take much time or effort on your part.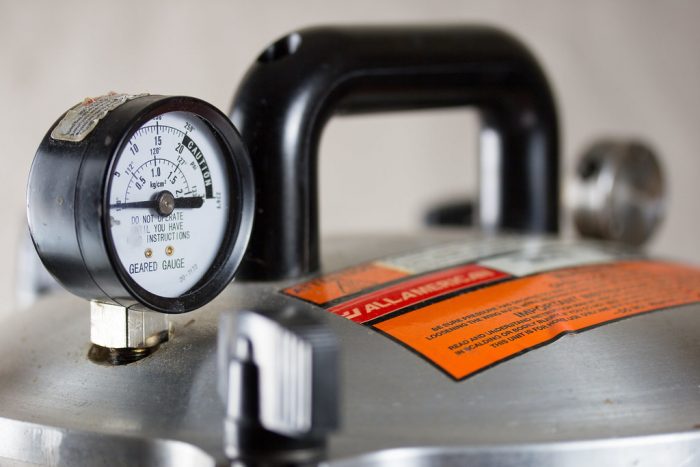 You can choose the best pressure cooker by tailoring it to fit your family's needs. First, decide between a stove-top or electric pressure cooker. Next, choose the functions you want if you're looking for a multi cooker. You can also select features you want, from safety features to pressure indicators, and more. Look for the accessories each pressure cooker has. And finally, choose the optimal size for your kitchen.
Pressure cooking allows you to make home cooked meals quicker than other methods of cooking. Many of the recipes for electric pressure cookers consist of throwing several ingredients into the pot and turning it on for around 20 minutes. They're easy to use and before you know it, a delicious meal is ready for serving. Read on to find out more about how to choose the best pressure cooker and see some examples of options for sale.
Stove Top Vs Electric Pressure Cooker
A stove top pressure cooker doesn't create its own heat. You place the cooker on the eye of your stove and control the heat like you would for any other pot. They come with a lid that seals so the pressure can build.
You can choose between aluminum or stainless-steel. Aluminum pressure cookers are less expensive but less durable, also. Choose stainless-steel if you want a higher quality cooker. 
Electric pressure cookers are usually programmable and require less manual operation. Most of them are multi cooker style. Depending on which one you choose, it may operate as an electric pressure cooker, a slow cooker, a rice cooker, and even a yogurt maker. Electric pressure cookers are more expensive than stove top options.
Multi Cooker Options
Most electric pressure cookers have multiple cooking modes. In fact, they operate on opposite ends of the spectrum. Use your multi cooker as a pressure cooker to make meals super-fast. Or plan ahead and push the slow cooker mode to make crockpot recipes. 
You'll also find electric pressure cookers that make yogurt, steam foods, cook sous vide, saute, make cakes, and even air fry. When you're choosing your electric pressure cooker, make sure you opt for one with the cooking methods you intend to use.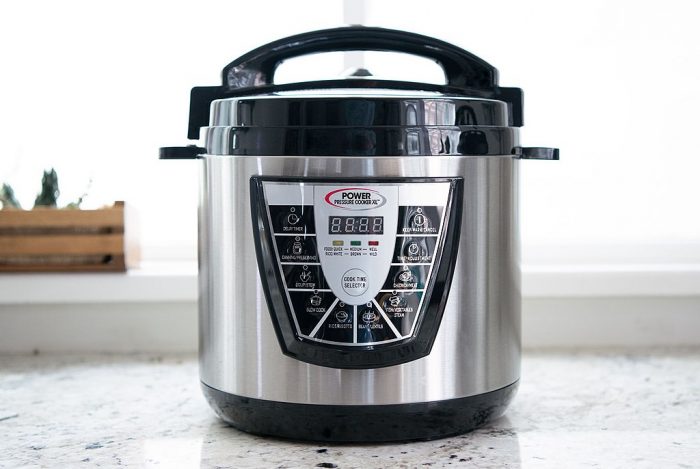 Features To Look For In An Electric Pressure Cooker
The locking mechanism of the lid is important for a pressure cooker. Look for a design that won't allow someone to take the lid off if there's still pressure built up inside the pot. Many lids also include a safety system that won't let pressure start building inside if the lid is not secured properly.
Lids should have a quick-release valve on top to let the steam out. It should stay closed during the pressurization time and have options for quick release and slow release.
It's good to have a pressure gauge or other type of indicator somewhere on the pressure cooker. All pressure cookers should have a way for you to check if there's still pressure inside. 
Other features you'll want are timers, preset buttons for popular foods, an attractive exterior, an altitude adjuster, and a cool-touch outer covering.
What Size Should I Get?
Choose the size based on how many people you'll typically feed. If it's just you or you and one other person, a 4-qt. electric pressure cooker is enough. An 8-qt. multi cooker is the average size in most kitchens.
If you entertain a lot, you like to do canning, or you have a large family, a 12-qt. electric pressure cooker is better. They even get bigger than that from some brands.
You don't want to get a large electric pressure cooker unless you intend to use its capacity. The less food that is in the pot, the more time it takes to pressurize the pot. It will still work to cook the food but not as quickly.
Best Pressure Cooker Options
Now, let's look at some specific pressure cookers for sale on Amazon. Remember to look for the features we just discussed to help you find the one that's right for your needs.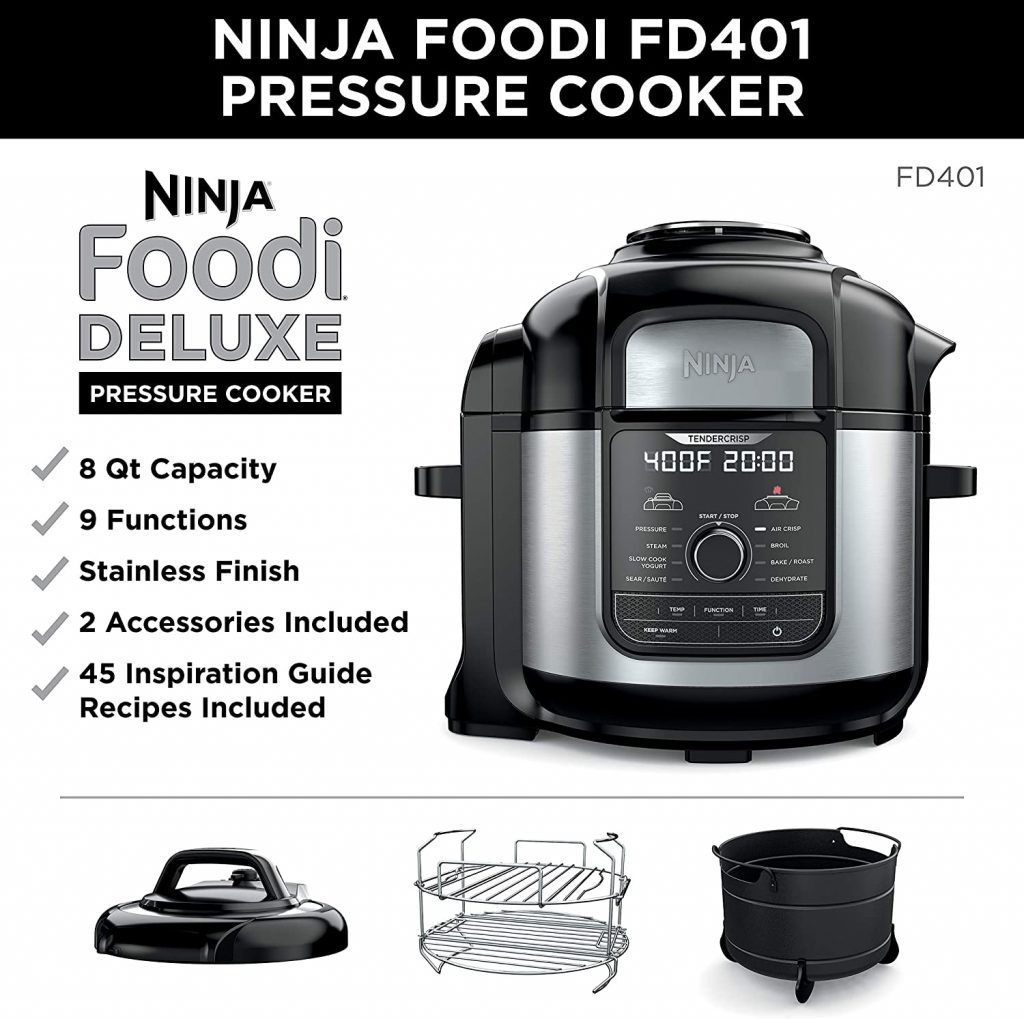 The Ninja FD401 Foodi is 9 appliances in one. It has all the cooking modes that most of the multi cookers have plus it air fries. You can even use this on dehydration mode. The inner pots included are non-stick and ceramic coated. The Ninja Foodi has 14 safety features including a locking lid. It comes with all the accessories needed to cook with all 9 modes. You'll also get a cookbook with 45 recipes to try. 
Pros:
Large capacity
Highly versatile
Easy to clean
Doubles as an air fryer
Instructions and recipe book included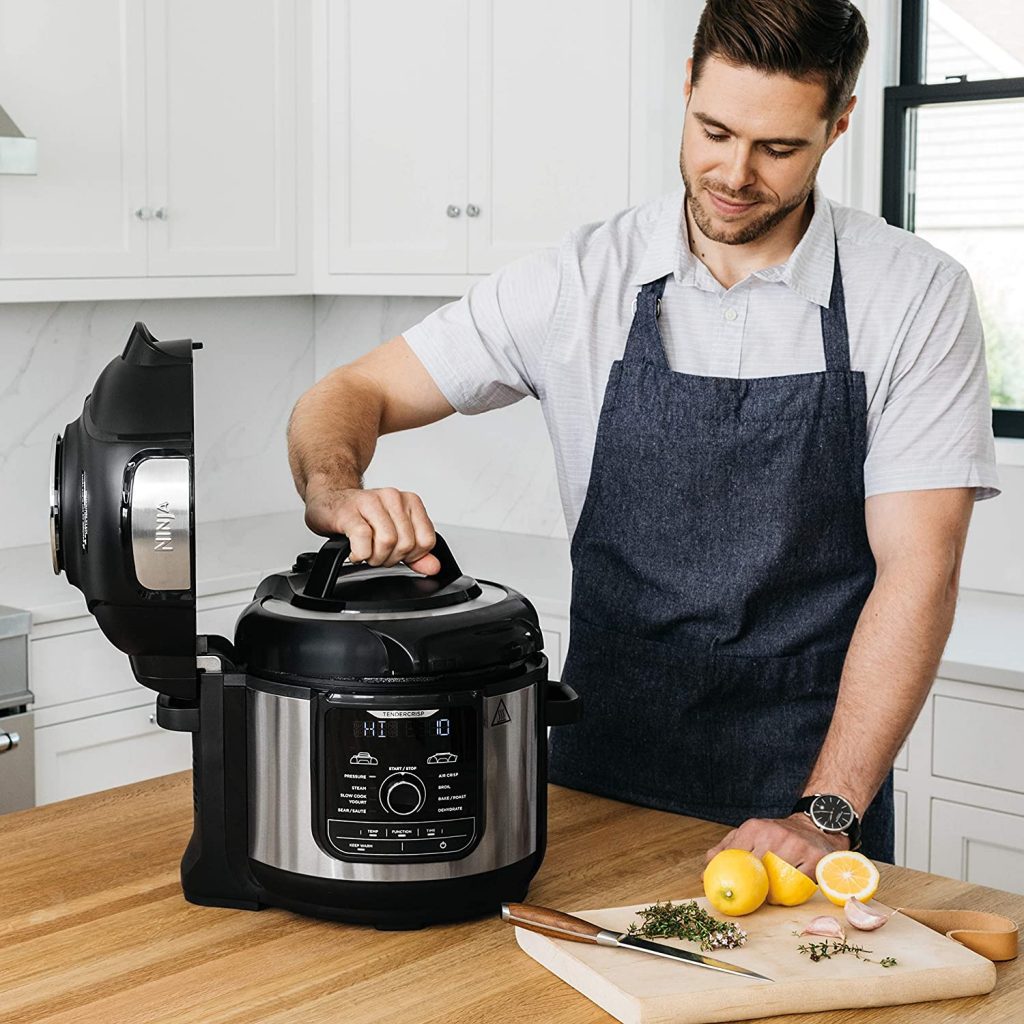 Cons:
Pricey
Uses a lot of power
Heavy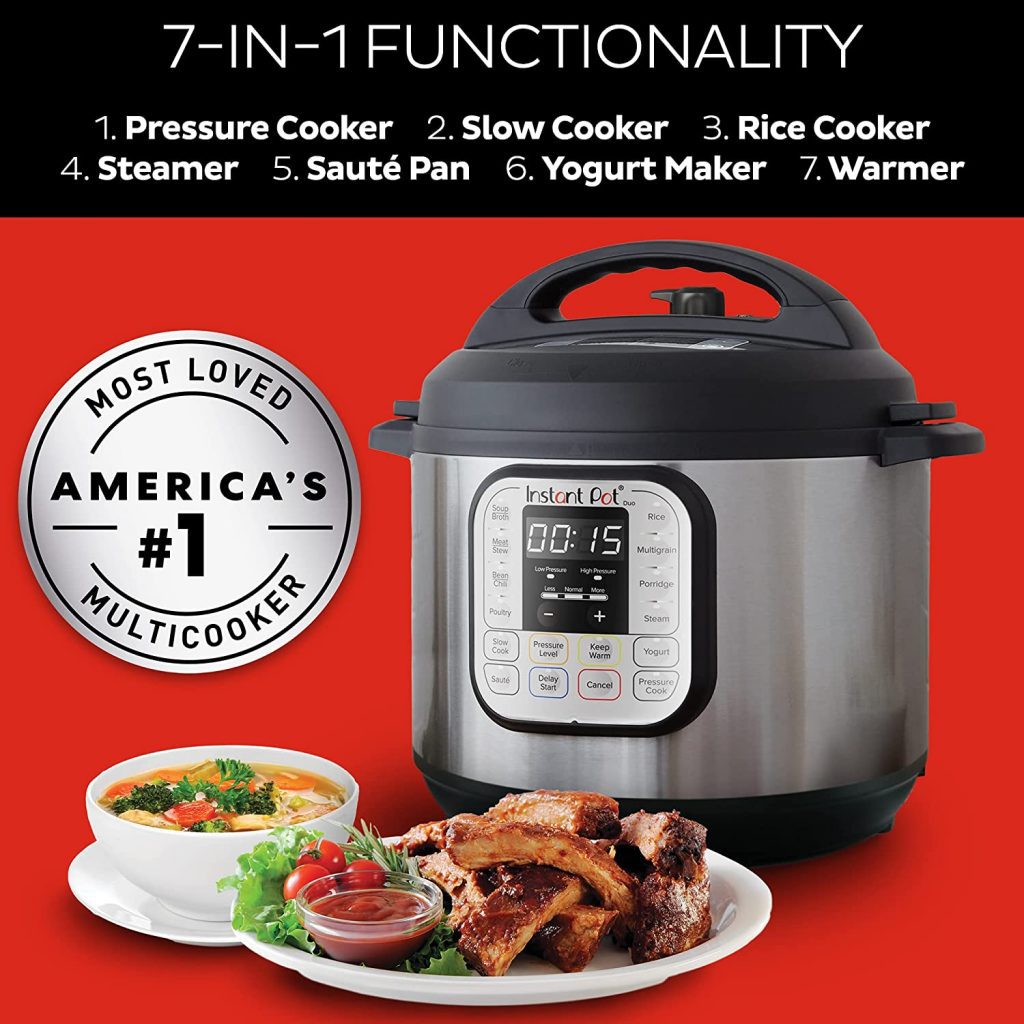 This Instant Pot is large enough to feed a family of 4 or 5. It includes 13 preset buttons that you can customize the way you want. The exterior is covered in fingerprint-resistant stainless-steel. The inner pot, lid, and all accessories are dishwasher safe. The lid locks firmly in place and it has overheat protection technology. The bottom of the pot is made of tri-ply stainless-steel, so foods cook more evenly. The Instant Pot app is full of good recipes, too. 
Pros:
One-touch cooking
Easy to clean
7 different cooking methods
10 safety features
Accessories included for multi cooker functions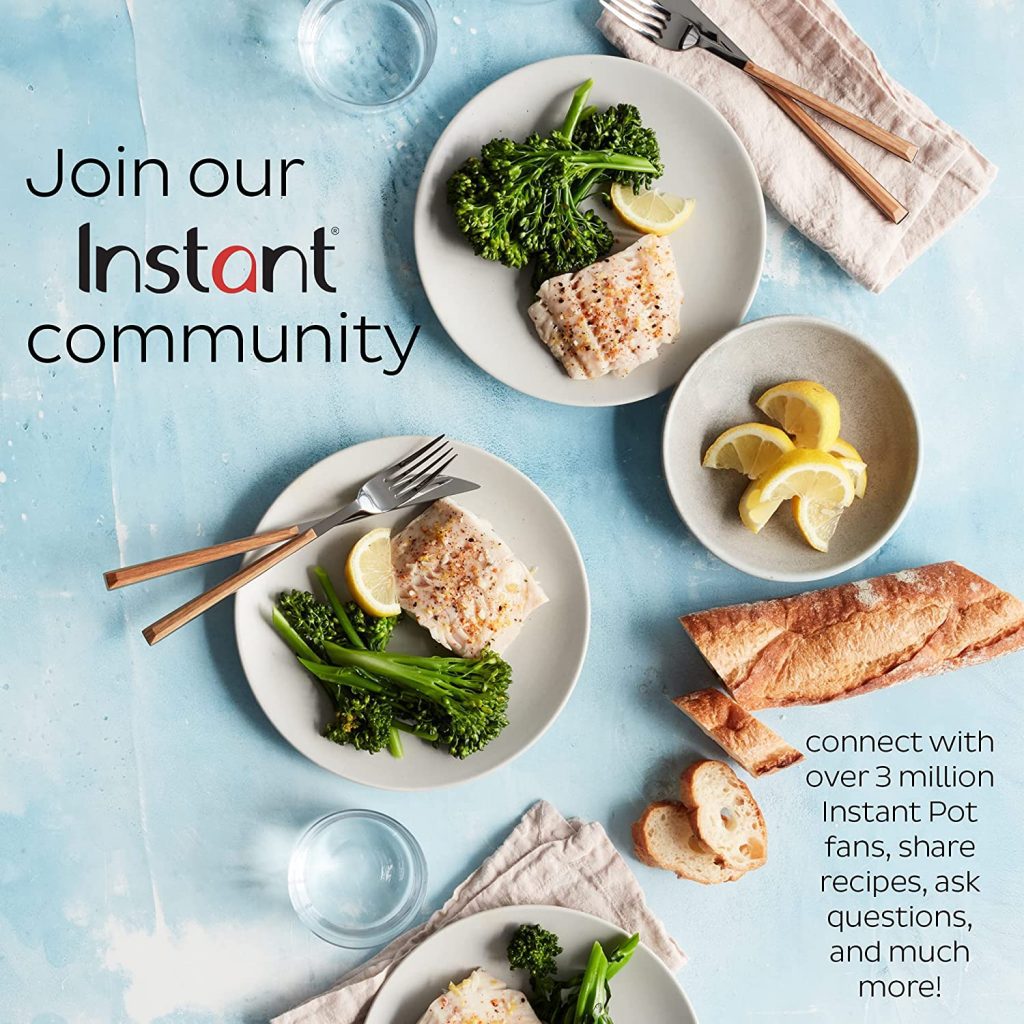 Cons:
Additional accessories are expensive
Cord is short
Steam release valve is flimsy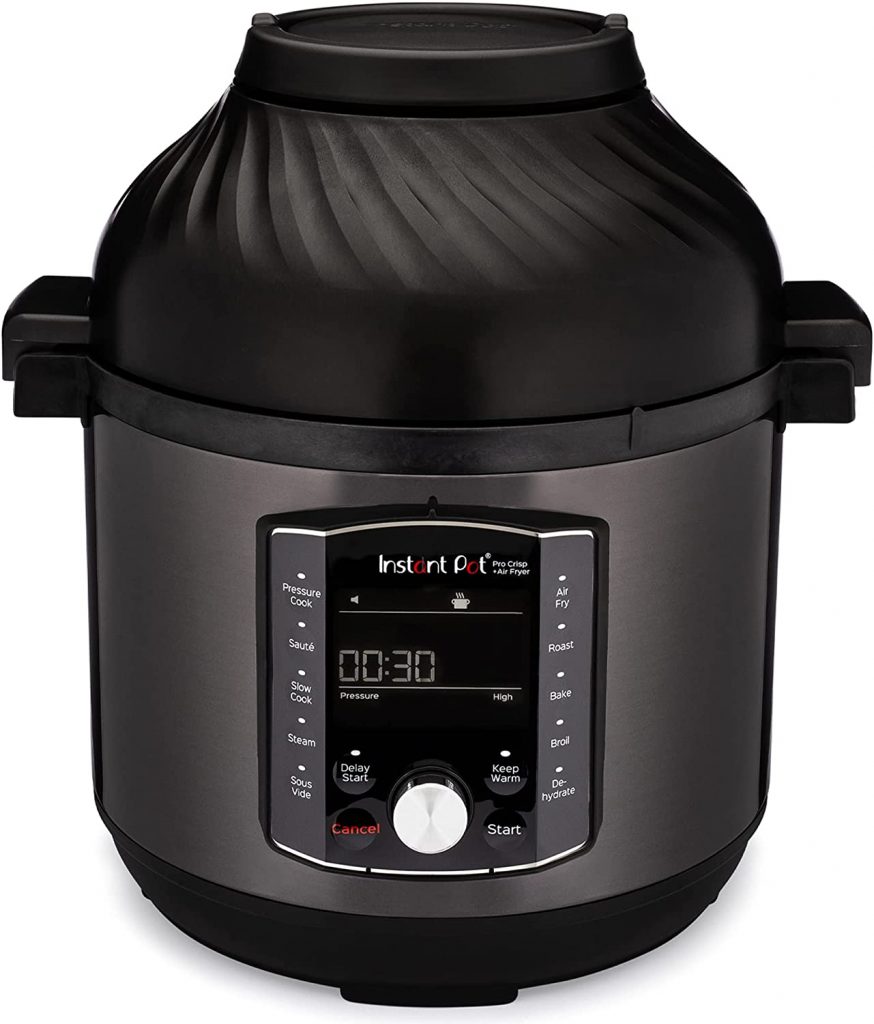 This Instant Pot has 14 different one-touch programs built in. It has a large capacity. You can even customize five programs of your own. Your purchase includes an interchangeable air fryer lid. Instant Pot is the most popular brand of electric pressure cookers. They're easy to use and easy to clean. This multi cooker takes the place of several small appliances in your kitchen.
Pros:
Easy to clean
Extremely versatile
Accessories included
Easy to use
Large capacity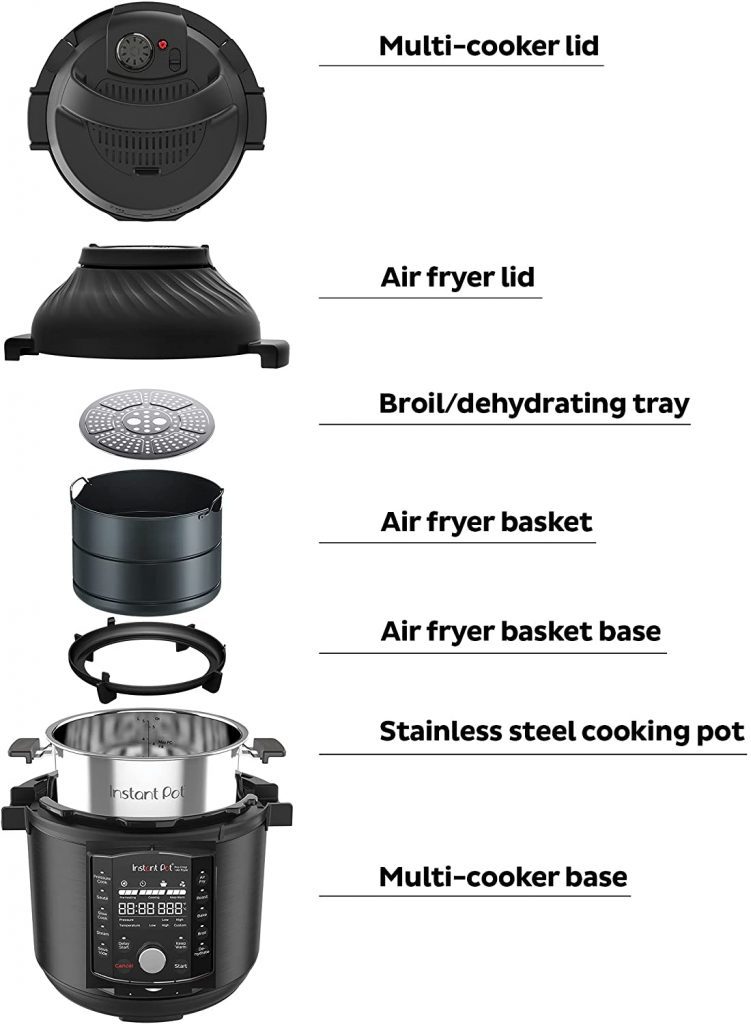 Cons:
Pricey
Heavy
Food can get caught in the pressure indication valve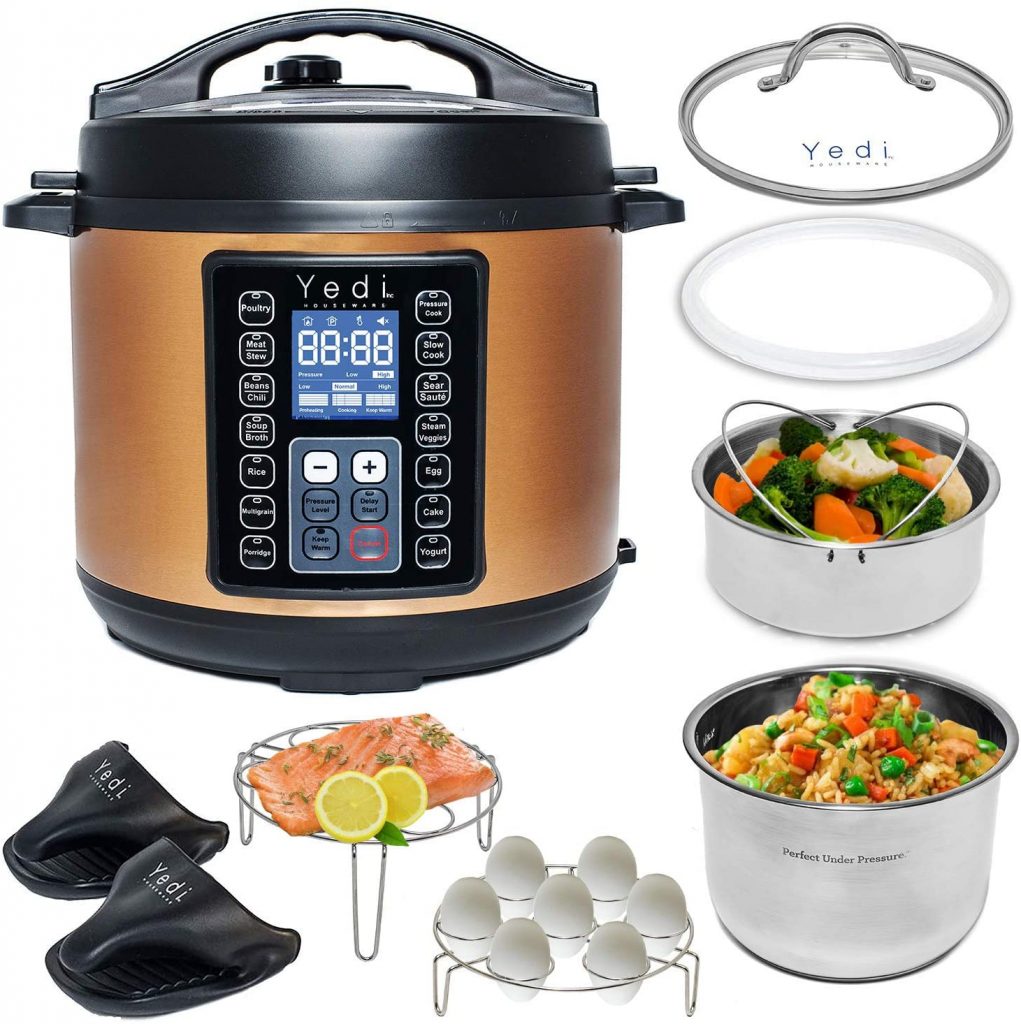 This Yedi provides 9 different cooking modes. It also has 15 one-touch cooking programs. Choose from popular meats, chili, soup, rice, and more presets. The deluxe accessory kit includes a glass lid for slow cooker mode, 2 egg racks, a ladle, cooking mitts, a rice paddle, a stainless-steel steaming basket, a stainless-steel inner cooking pot, and an extra sealing ring. You also get a recipe book with your purchase. 
Pros:
Everything needed comes in the box
9 different cooking modes
10 safety features
An LCD screen indicates how much progress there is
Easy to use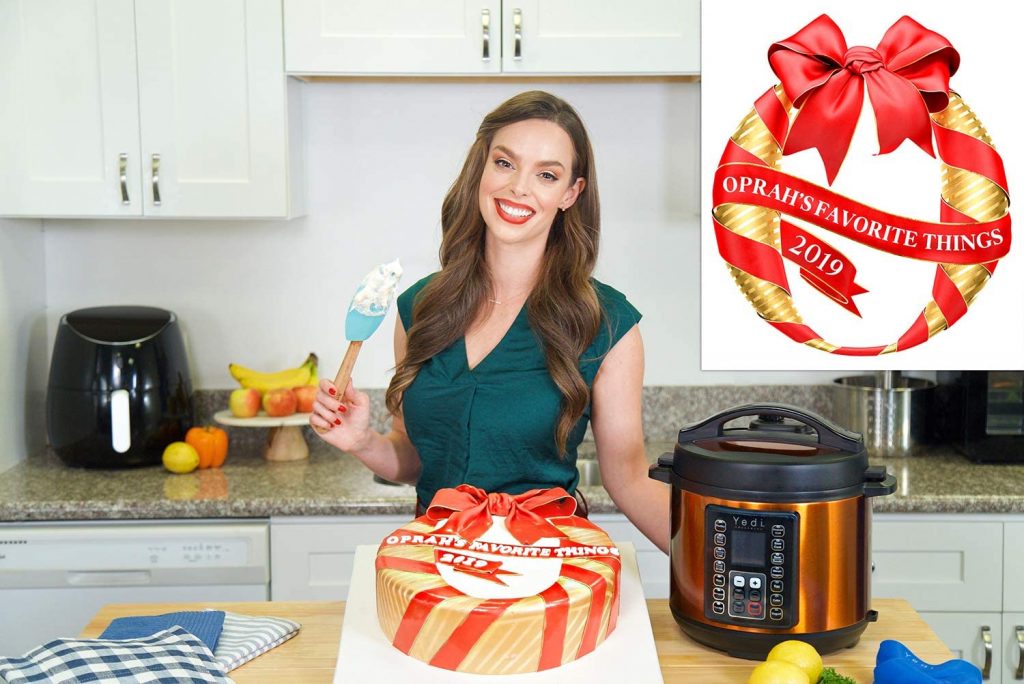 Cons:
Pricey
Heavy
Bottom of pot can stain
Are Pressure Cookers Worth Buying?
There's not much to learn for cooking in a pressure cooker, especially an electric pressure cooker. You place the ingredients in the pot and push a button. Some recipes may require a little more effort than that, but the appliance does all the cooking. 
The prices for electric pressure cookers range from around $60 for a mini to up into the hundreds for larger multi cooker options. The benefit of a multi cooker option is it takes the place of other small appliances. You don't need a separate slow cooker unit because there's a slow cooker mode built into the electric pressure cooker. That means you don't have to pay two separate prices. Instead, you pay an all-in-one price. 
You also save space with a multi cooker because you only need one appliance. It includes the cooking modes that several other small appliances do. You won't need those other appliances anymore.
Conclusion
Pressure cooking is efficient and easy. These appliances cook much faster than a slow cooker and are more versatile. Look for one with the cooking modes you'll use and the capacity you need. Many come with all the accessories you'll need for every type of cooking including pressure cooking. Choose one with plenty of safety features and start making convenient, delicious meals every night.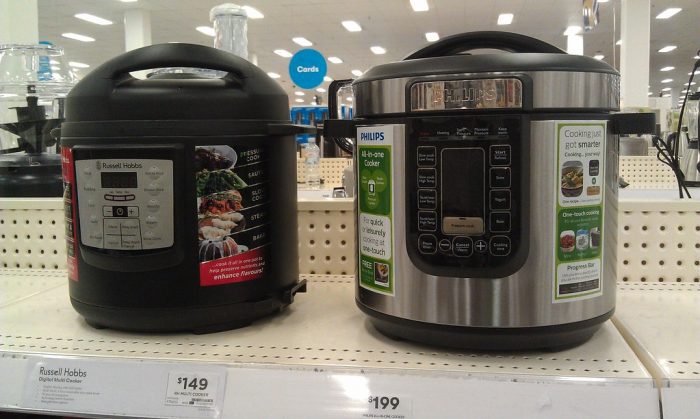 FAQs:
What brand of pressure cooker is best?
The most popular brand is Instant Pot. It's affordable, easy to use, and has a good reputation.
What is the safest pressure cooker?
Pressure cookers are generally safe. Instant Pot and other popular brands all have many safety features built in. 
Which pressure cooker is better, stainless-steel or aluminum?
Stainless-steel is more durable. It costs more but is easier to keep clean and lasts longer.
Do professional chefs use pressure cookers?
Not a lot of professional chefs use pressure cookers. They're unable to adjust flavors and monitor food temperatures, so it's not an ideal situation for them.
What is better than Instant Pot?
Instant Pot is the best overall pressure cooker. Others are better for various reasons. For instance, experienced pressure cookers should go for the Breville Fast Slow Pro Pressure Cooker. T-Fal Clipso Pressure Cooker is the easiest one to use.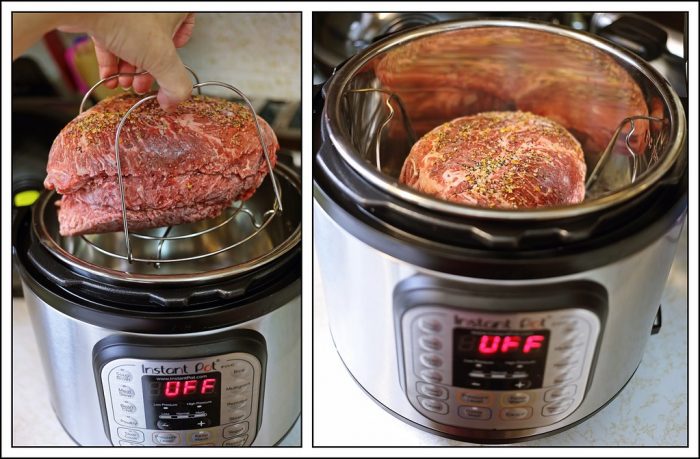 Is it better to slow cook or pressure cook?
A slow cooker is great at infusing flavors together and cooking meats to tender, fall-off-the-bone textures. They're slow to cook, though. If you're looking for a method to cook food fast and easily, pressure cooking is your best option. 
Can a pressure cooker explode?
Pressure cookers can explode. It's usually caused by a defect, though. It also isn't the type of explosion that sends shrapnel sailing across the room. Typically, pressure cookers are safe.
Can I leave a pressure cooker unattended?
You should not leave this appliance unattended. It's ok to be in the other room but we highly recommend you don't turn the pressure cooker on and then leave the home.
Is an aluminum pressure cooker bad for your health?
Aluminum can become toxic at high temperatures. Also, acidic foods aren't good for aluminum pressure cookers. It's a better idea to go with stainless-steel for these foods.
Disclaimer: FamilyHype.com (Family Hype & FamilyHype) is a participant in the Amazon Services LLC Associates Program, an affiliate advertising program designed to provide a means for sites to earn advertising fees by advertising and linking to Amazon.com. 
DISCLAIMER
(IMPORTANT)
: This information (including all text, images, audio, or other formats on FamilyHype.com) is not intended to be a substitute for informed professional advice, diagnosis, endorsement or treatment. You should not take any action or avoid taking action without consulting a qualified professional. Always seek the advice of your physician or other qualified health provider with any questions about medical conditions. Do not disregard professional medical advice or delay seeking advice or treatment because of something you have read here a FamilyHype.com.