It doesn't get much better than a juicy burger coming off a charcoal grill. The a great one can take your next backyard barbecue up a few notches. Food grilled over charcoal has an extra something that adds to the flavor of the food and the ambiance of the barbecue.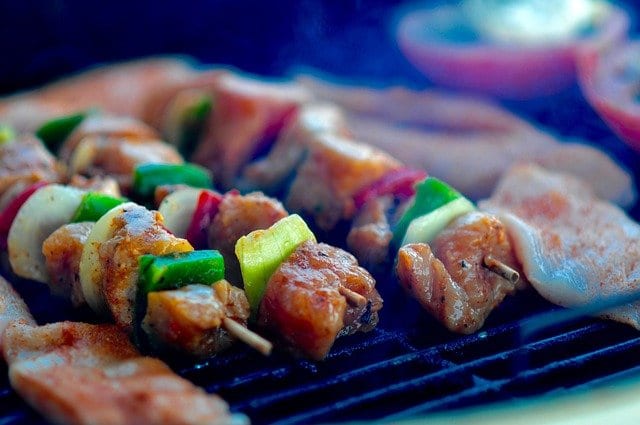 Choose a charcoal grill with the additional functions you want. Select the size that will accommodate enough food for who you'll be cooking for. Find a grill made with the materials you like. Make sure you consider the exterior material, as well as the grill grate material. Other features are important, too. Prioritize a list of extra features. The right charcoal grill for you will have as many of those extra features as possible.
Look for a charcoal grill that's best for your cooking needs. We don't all cook the same foods or the same way. Let's start with a more in-depth look at how to find the best charcoal grill for your specific needs. Keep reading further to see some options currently selling on Amazon.
Is Charcoal Grill Better?
The answer to this question is mostly a matter of opinion. Gas grills and charcoal grills both have pros and cons. Choose which is better by assessing the type of grill against how you'll cook with it.
For our purposes, let's look more closely at the charcoal grill. They're usually less expensive than gas grills. Most can reach higher temperatures than gas grills. A charcoal grill gives food a smoky flavor you can't get from a gas grill.
Those reasons make charcoal grills more appealing than gas options. However, it also has cons. It takes much longer to heat up. The fuel doesn't last as long. You'll go through a bag of charcoal in three barbecues, while the same amount of propane lasts for about 25 barbecues. Also, cleaning it is more difficult.
How Do I Choose A Charcoal Grill?
We're going to show you what's important to consider. You're going to make decisions based on those considerations to fit your needs. That's how you'll find the charcoal grill to suit your needs.
Various Functions
Many charcoal grills double as smokers. If you already know you want a grill and smoker combined, you've already narrowed the field of options a bit. Grills that double as smokers are practical choices. You won't need space for more than one unit. It's also more cost effective.
You can also choose a grill capable of cooking with both gas and charcoal. They're considered to be dual fuel grills. Many of the big brand names, such as Char-Griller offer these types of grills.
Size
The size of a grill matters. A charcoal grill that's too small will result in long cooking sessions where people must wait for their food. A charcoal grill that's too large will take a long time to heat up, require more charcoal than is necessary, and ends up being wasteful.
Decide on the right size by considering how many people you'll typically be feeding, what the largest amount of people is you'll need to cook for, and how frequently you'll be feeding the largest group.
Portability is the other piece in determining the right size. If you intend to take your grill to other locations, choose a grill small enough to easily transport.
Materials Of A Charcoal Grill
Grills aren't all made of the same materials. Many have stainless steel bodies. Some have enameled steel. Still others are made of ceramic. It's up to you to decide which material makes the most sense for you.
The grill grates inside are also made of various materials. Choose from stainless steel, cast iron, and more. Think about how easy different materials are to clean, as well as how much they weigh, when you're making your choices.
Some materials cost more than others, as well. For instance, Char-Griller, a maker of professional-grade grills, manufactures grills made of heavy-duty steel with cast iron grates. Consequently, many of the grills have high price tags. Consider that when you're shopping for your grill, too.
Extra Features
Our recommended charcoal grills have a variety of different features that make using them more fun and give you more ways to ensure delicious results. Here are a few you might want to consider:
Built-in thermometers
Side tables or countertops
Storage cabinets
Compatible accessories
Temperature management system
In the next section, let's look at some specific charcoal grills. Keep in mind the things we just discussed to help decide if any are right for your needs.
Best Charcoal Grill Options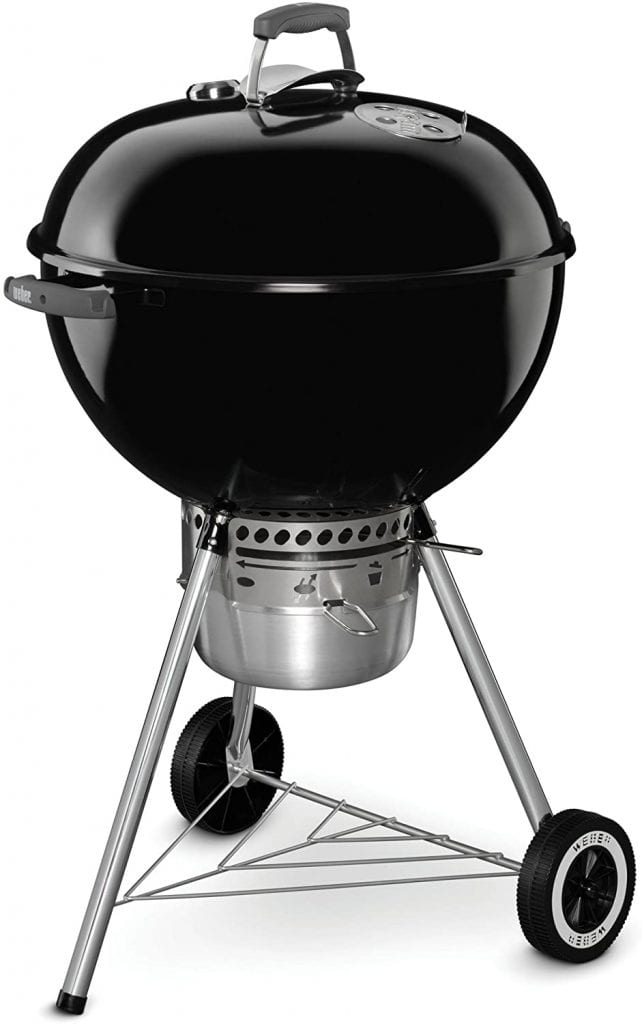 This Weber charcoal grill weighs just over 32 lbs. It comes in three color choices and is made of porcelain. It's large enough to cook up to 13 burgers at the same time. There is a built-in thermometer in the lid. A handle and two wheels make it easy to move around your yard. It's equipped with an ash catcher, so cleaning up is a breeze. The cooking grate is hinged. It's easy to add more charcoal when needed. There's also a convenient lid hook so you don't have to place the lid on the ground.
Pros:
Weber is an industry leader
Enamel on porcelain helps grill retain heat
No rusting or peeling
Easy to clean
Great for everyday use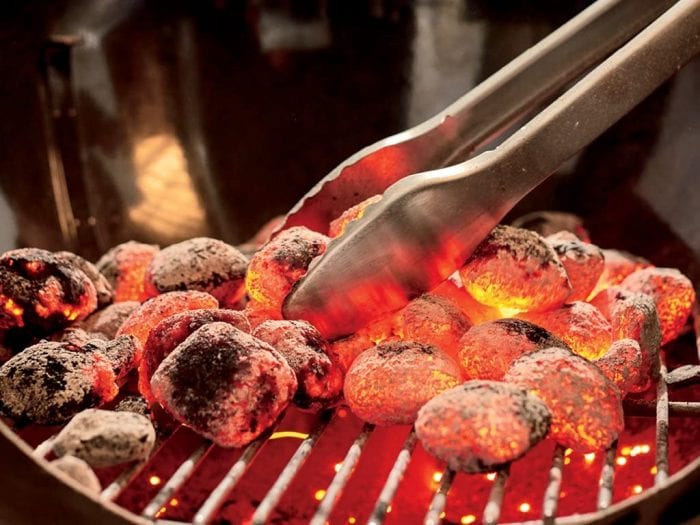 Cons:
Assembly is frustrating for some
Removing ash catcher an opening airflow vent is tough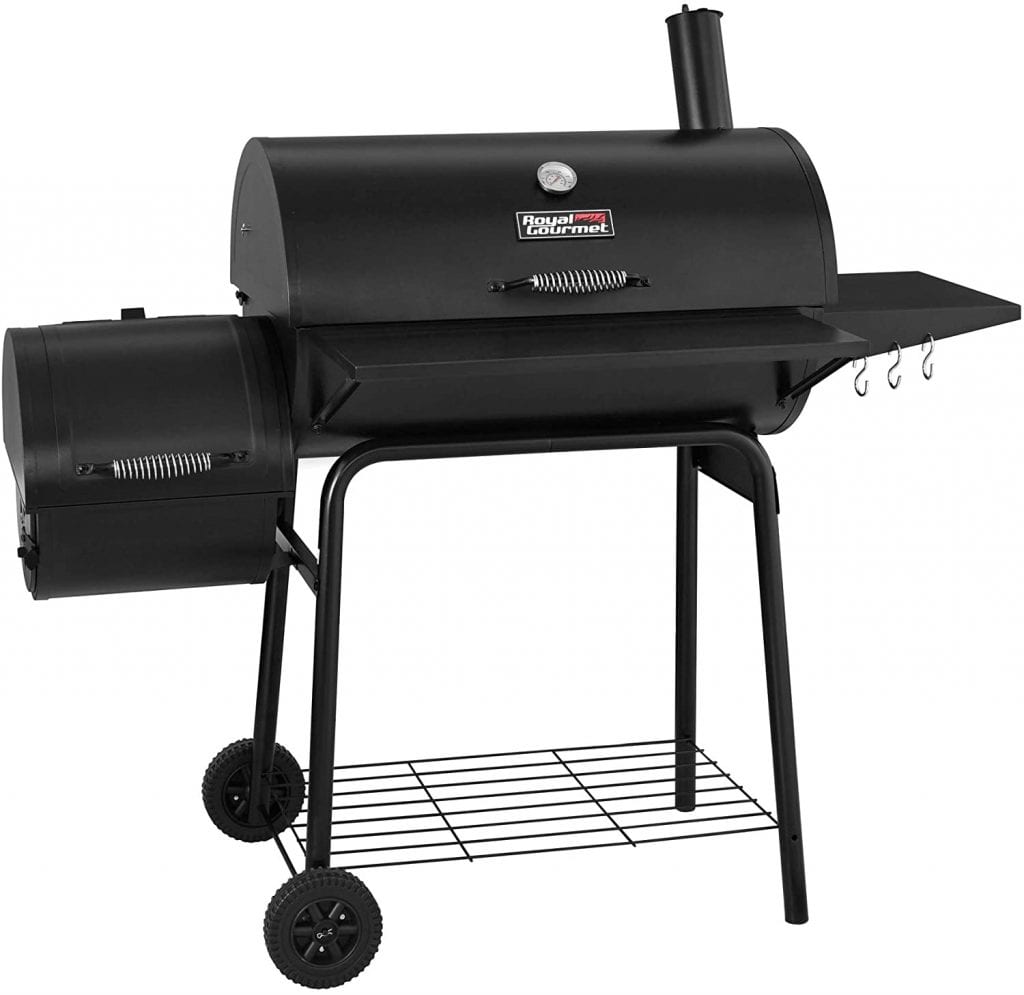 This is a charcoal grill and smoker. It comes with 800 square inches of cooking space. It's made of stainless steel and weighs about 54 lbs. The smoker is offset and attached to the grill on the left side. It has a door that gives you easy access to add charcoal and remove ashes. There's an air vent that helps keep the fire stoked, as well. The lid has a built-in thermometer so you can monitor the temperature without opening the grill. There's even a storage rack underneath to hold accessories.
Pros:
Tons of cooking surface
Porcelain-enameled cooking grates
Side-access charcoal door
Side table with hooks for storage
Moveable charcoal pan to adjust heat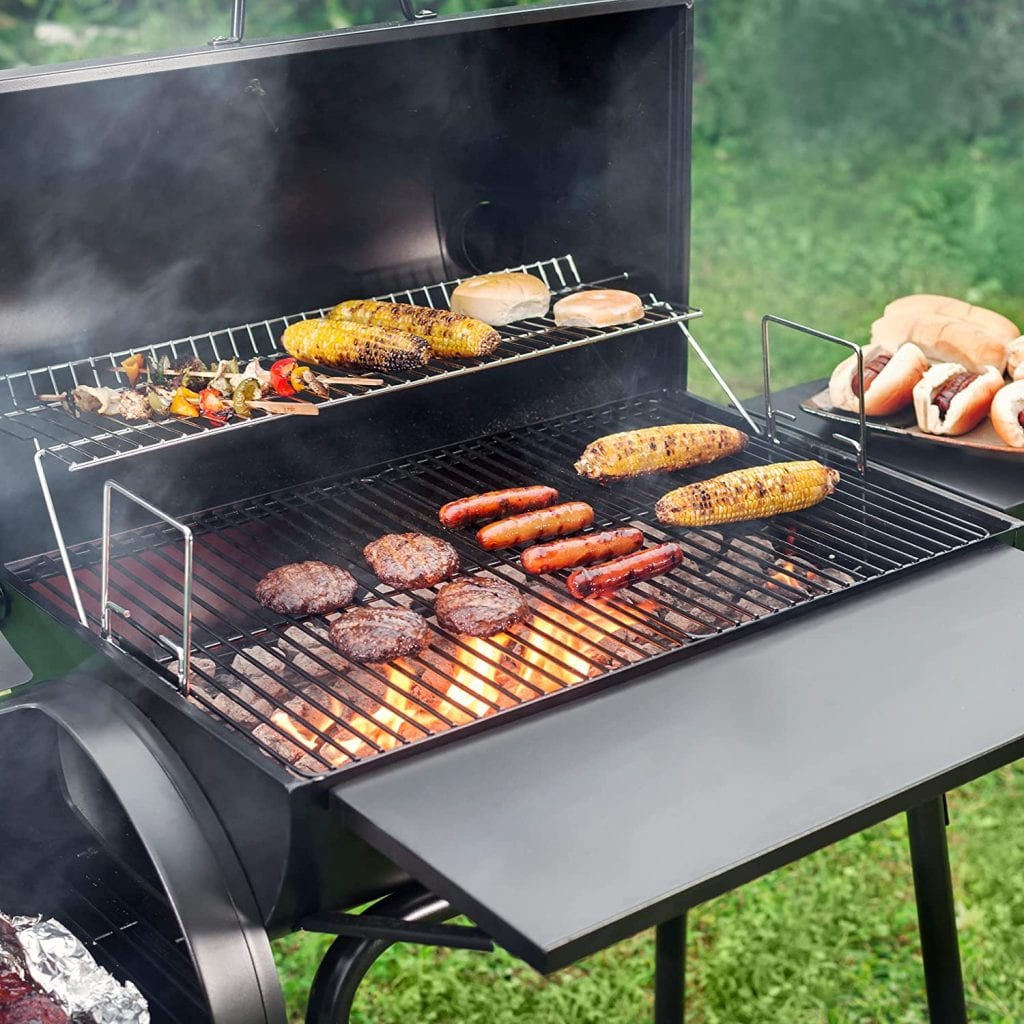 Cons:
Ash pan could use a support beam
Comes completely unassembled
Not as sturdy as higher-end grills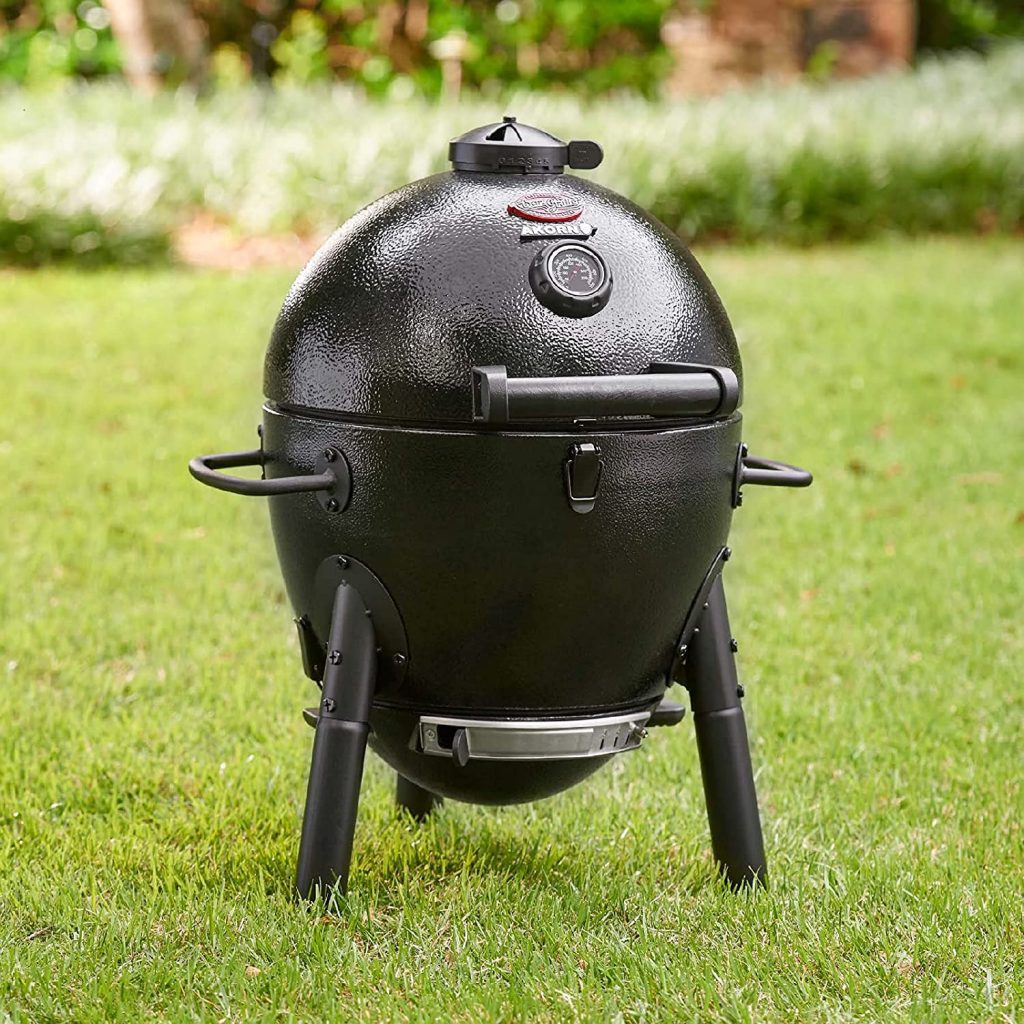 This is a Kamado style charcoal grill. That means it should heat food more evenly, so every bite has that smoky charcoal flavor. The grill has handles on both sides. It has an egg shape with a built-in thermometer in the lid. There's a large ash tray that's easy to remove and dump, as well. It's light enough to be portable but durable enough to last. There are dual air-flow dampers, along with a hinged lid. The exterior is made of steel and ceramic and the grill grates are cast iron.
Pros:
Budget-friendly price
Dual-functioning
Portable grill for camping, tailgating, and more
Plenty of grilling space
Temperature is easy to adjust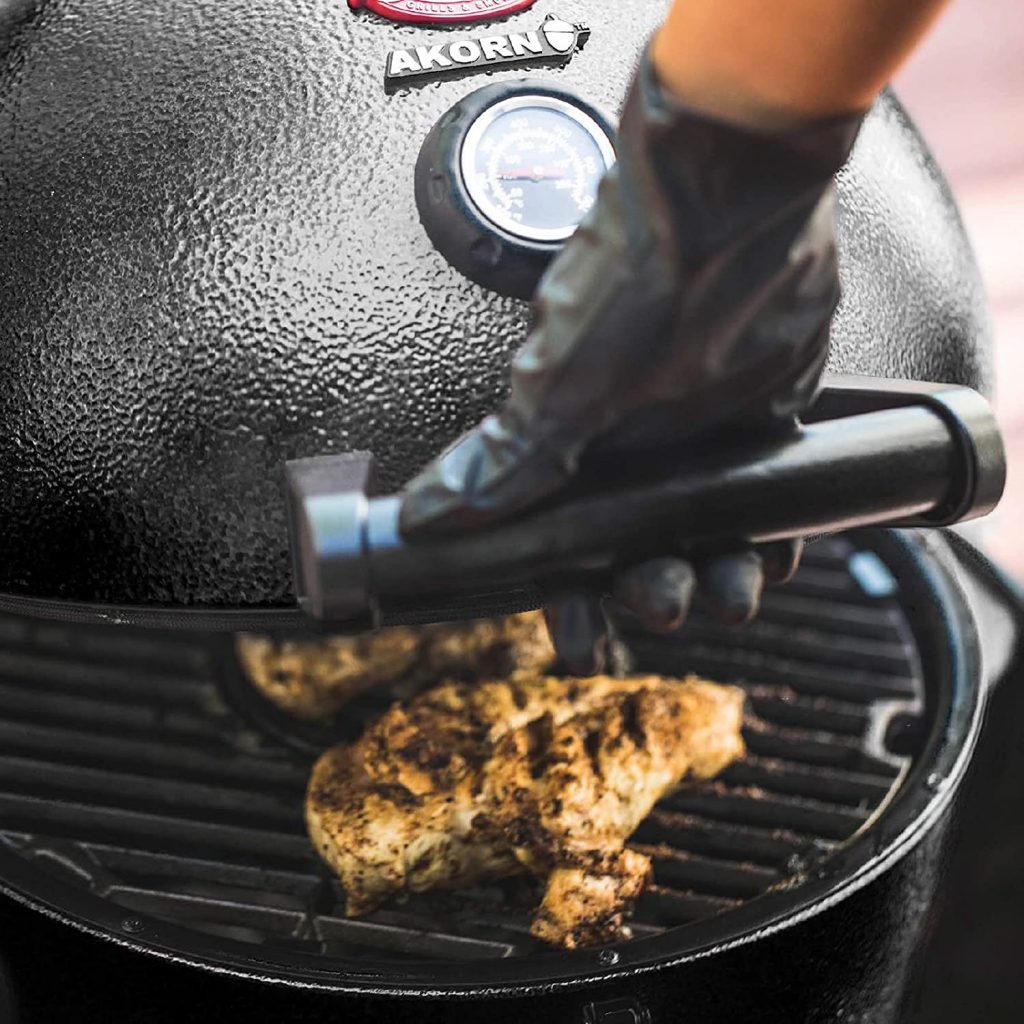 Cons:
The top doesn't always line up with bottom causing seal issues
Paint on the exterior doesn't stand up to heat of grill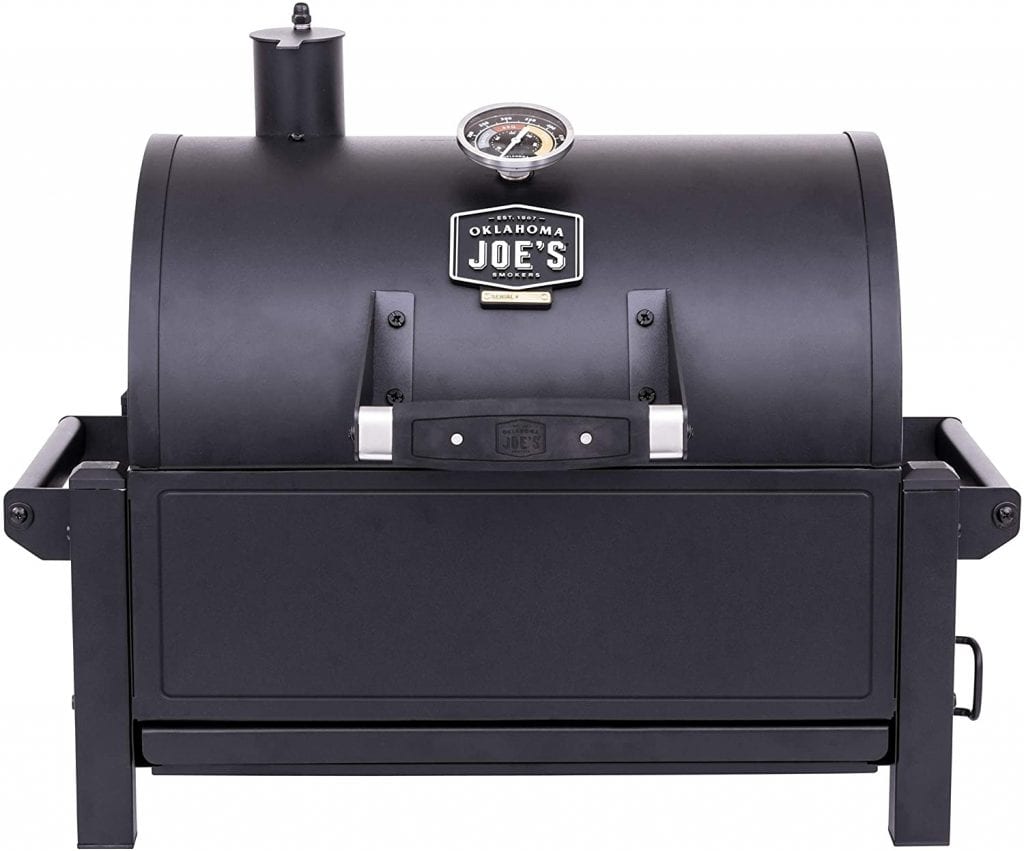 The Rambler is made of heavy-duty steel. It has cast iron grill grates. The charcoal tray inside is adjustable for height so you can easily change the cooking temperature. Clean-up is easy with the removable ash tray. The lid includes a temperature gauge that allows you to monitor the temperature throughout the cooking session. The handles on the sides are sturdy so you can lift the grill with ease. You can grill or smoke on this model. The price is super affordable, too.
Pros:
Highly affordable
Assembly is easy
Tabletop grill
Quality results
Durable build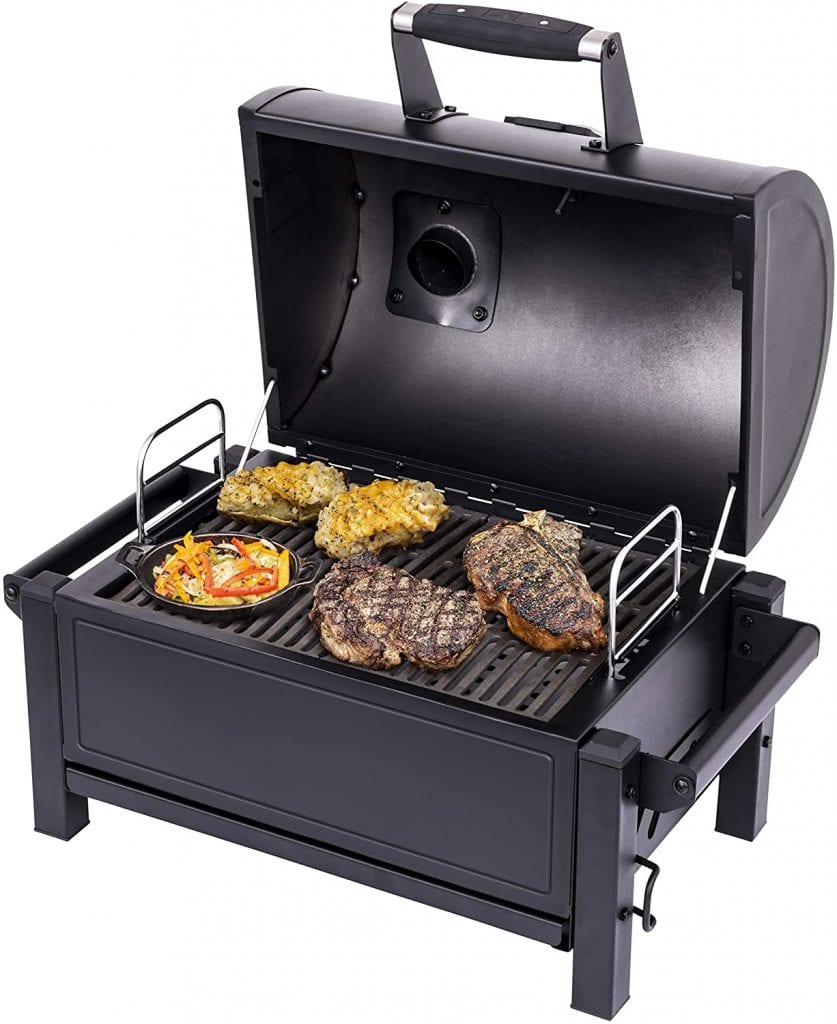 Cons:
Quite heavy
Small grill space
Not the easiest to clean
Is Cooking With Charcoal Unhealthy?
This question comes up a lot. Grilling food properly on a charcoal grill is perfectly healthy. Make sure you follow the directions with the grill. Recommendations are made for amounts of charcoal and lighter fluid to use. Adhere to those guidelines to stay safe and healthy.
Too much lighter fluid could result in serious burns. Also, don't use gasoline and other accelerants to light your charcoal.
Always grill in an open space. If you grill in an enclosed area, there is a risk of carbon monoxide poisoning.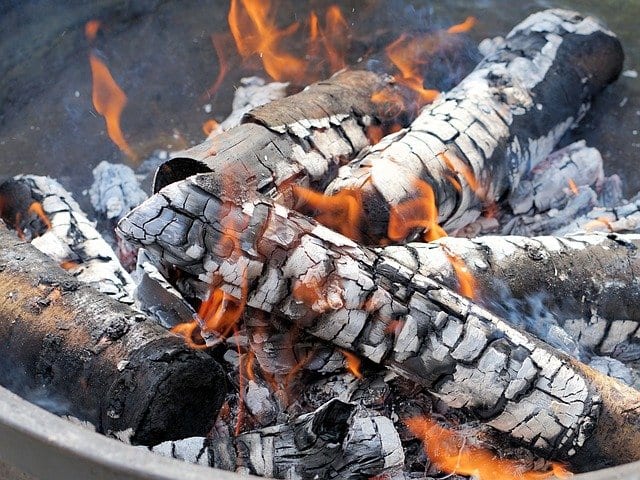 Conclusion
Charcoal grills are thought to be old school. They're not, though. These grills make the neighborhood smell good and make food taste amazing. Choose yours in the appropriate size for your household. Pick materials that work best with your type of cooking. Look for the extra features you'll use, too. They are worth the money when you choose them to meet your specific needs.
FAQs:
What is the best charcoal grill on the market?
Weber wins this title with its Weber Original Kettle 22".
Why is the Weber grill so expensive?
Weber builds grills to last. They use better materials that are durable. Weber also puts a lot into the design of their grills. All Weber owners have access to a customer support team of experts, also.
Is Weber's charcoal grill worth it?
Yes, they are. Your Weber grill will last you much longer than any cheap grill will. Weber makes high-quality grills that are durable and well-designed.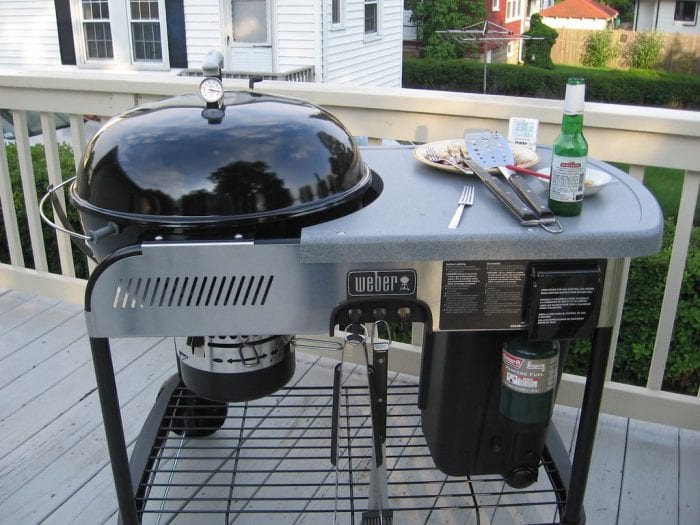 What are the best charcoal grills for the money?
The best grill for the money comes from Weber. They're not as expensive as premium grills and smokers like Traeger, or as pricey as professional grills like Char-Griller.
Does Weber grill ever go on sale?
Older models of Weber grills go on sale every other year. Weber releases new grills every two years. Stores put the older models on sale in the Spring before releasing the new models.
Which BBQ brand is the best?
Weber is one of the most popular and most durable for home use. Professionals like Char-Griller and Traeger.
Is Weber grill really that much better?
Weber grills last longer than many other brands. They also do better at retaining heat and have more convenient features built into their designs.
Disclaimer: FamilyHype.com (Family Hype & FamilyHype) is a participant in the Amazon Services LLC Associates Program, an affiliate advertising program designed to provide a means for sites to earn advertising fees by advertising and linking to Amazon.com.
Last Updated on October 1, 2021 by Marie Miguel
DISCLAIMER
(IMPORTANT)
: This information (including all text, images, audio, or other formats on FamilyHype.com) is not intended to be a substitute for informed professional advice, diagnosis, endorsement or treatment. You should not take any action or avoid taking action without consulting a qualified professional. Always seek the advice of your physician or other qualified health provider with any questions about medical conditions. Do not disregard professional medical advice or delay seeking advice or treatment because of something you have read here a FamilyHype.com.