Best Stand Mixer For Your Everyday Use
Cooking at home is fun but can be tough if you have to multi-task with no one there to help. If you have the right equipment, though, you don't need anyone else to help you. Stand mixers are small appliances that help take care of some tasks while you're doing others. If you're into cooking, and especially baking, the best stand mixer is great addition for your kitchen.
The best stand mixer for home use is made by KitchenAid. It's the most trusted brand in the industry. Choosing yours should depend on what kind of cooking you do. Set a budget for yourself in the beginning. Find a stand mixer that isn't too heavy for you to move. Choose one with enough speed options for your needs. Assess the attachments each stand mixer comes with and what others are available. Top off your choice with the right look, the right noise level, and how easy it is to clean.
Stand mixers free up your hands to do other preparations. You don't have to stir or use a hand mixer to blend all the ingredients. Selecting the right one for your needs is confusing if you don't know what to look for. Keep reading for help with making your choice and a peek at some of the best stand mixer on the market.
You may think it's best to start with the brand. KitchenAid stand mixers are popular for good reason. However, you need to start your shopping by looking for the features that will benefit you the most.
Begin your assessment by thinking about the kind of cooking you like to do. It will help you to determine how many speeds you need, what kind of attachments to look for, and how many servings you'll be making at once. Then, you can move on to the details.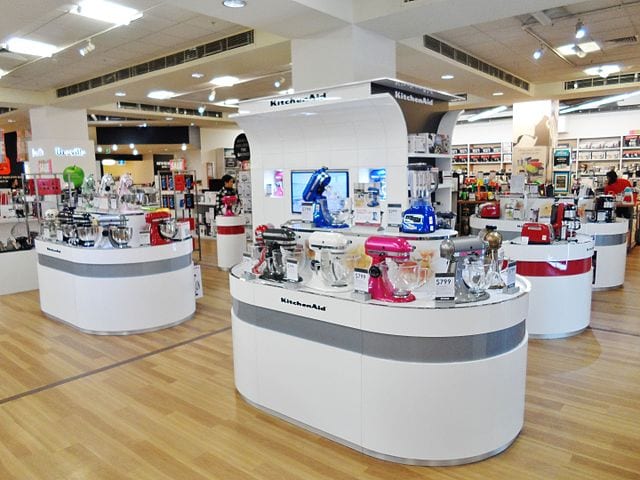 Price
We mentioned setting a budget for your stand mixer. This is more important than you may think. Establishing a price for which you don't want to go over allows you to focus in on stand mixers to meet your needs with the features you're looking for. It narrows the field of options quicker.
Weight
Stand mixers are notorious for being heavy. That's ok. That's exactly what you want. A heavy stand mixer is more durable than something lighter. The heft also keeps stand mixers from moving around on countertops when you're using them.
There may be a problem if you aren't going to always keep your stand mixer on the counter. Many people store their stand mixers in a cabinet. That means it takes heavy lifting to get it out for use. Make sure you can lift the stand mixer you're going to purchase if this is how you're going to store yours.
Speeds
The speed settings on stand mixers can range from 3 to 12 options. Not all foods are meant to be mixed at the same speeds. Choose your stand mixer with the number of speeds you'll need for the kinds of foods you cook. Various speed options come in handy for those who do a lot of baking.
Attachments
Generally, stand mixers come with three common attachments. They include the dough hook, the wire whip, and the flat beater. You may find some that come with more, though.
Here's a list of other attachments you can look for:
Slicer/shredder
Pasta roller
Food grinder
Produce strainer
Grain mill
Ravioli maker
Juicer
Sausage stuffer
Make sure you choose a stand mixer that's compatible with attachments you intend to buy later.
Other Considerations
Choose a stand mixer with a look you enjoy. Brands, such as KitchenAid, make stand mixers in a variety of colors and patterns. Buy a mixer that matches your kitchen, or one in your favorite color.
Consider the noise level of the stand mixers you're comparing. Some are louder than others. If you're struggling to choose between two you like, pick the one with the quieter operation.
Make sure your choice is one that's easy to clean, too. It's convenient to throw the attachments and bowls into the dishwasher. Check to see the attachments are dishwasher safe for easy cleaning.
Best Product Brand Options To Find In The Market Now
Let's look at some good options for stand mixers currently available on Amazon. Now that you know what to look for, you can even decide if any of these are best for you.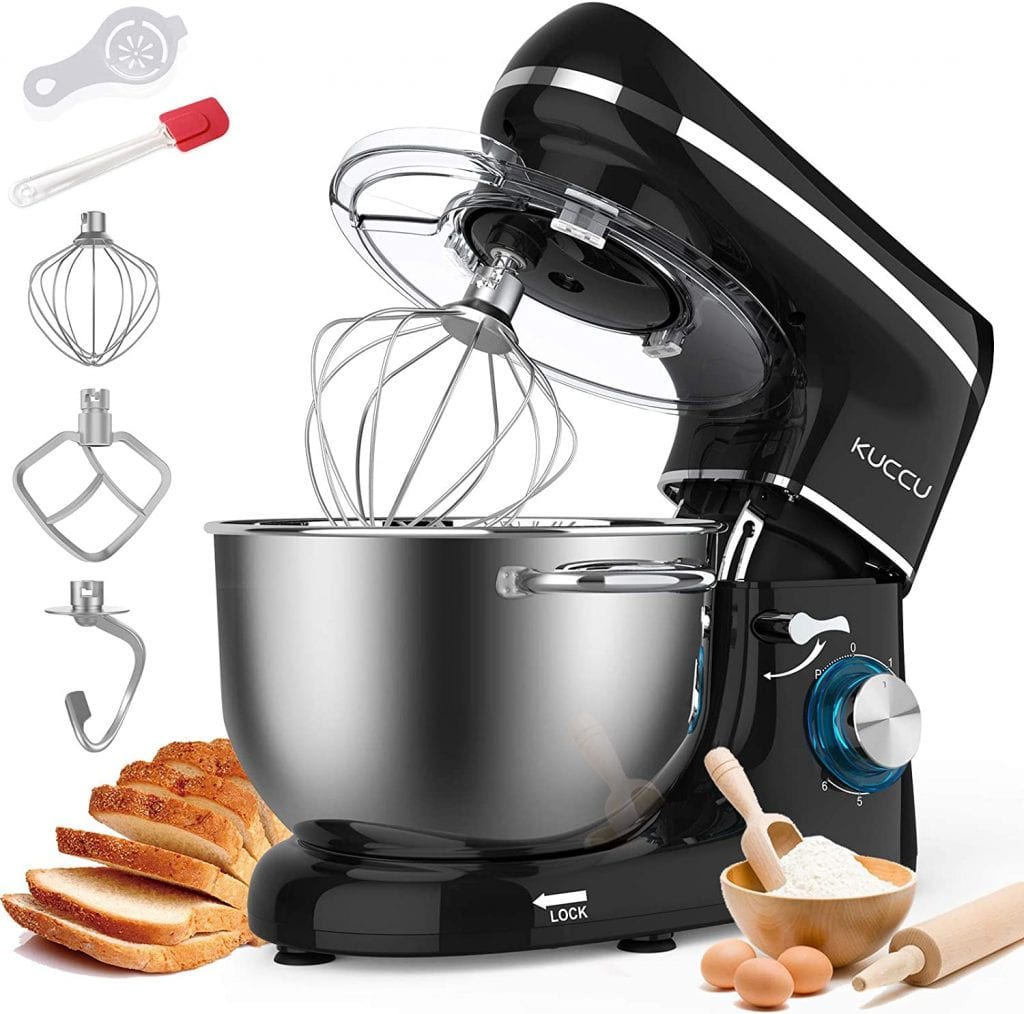 The KUCCU Stand Mixer comes with the whisk, the beater, and the dough hook. It also includes a splash guard for the top of the bowl. There are 6 speed settings to make it easy for cooking all sorts of different foods. The mixer comes in 4 color choices. The speed selection knob is easy to use and has a blue LED light indicator. The mixing bowl has a 6-quart capacity and has handles on the sides.
Pros:
Affordably priced
Easy to use
Nice aesthetic
Splash guard keeps mess inside the bowl
Silicone feet keep mixer from sliding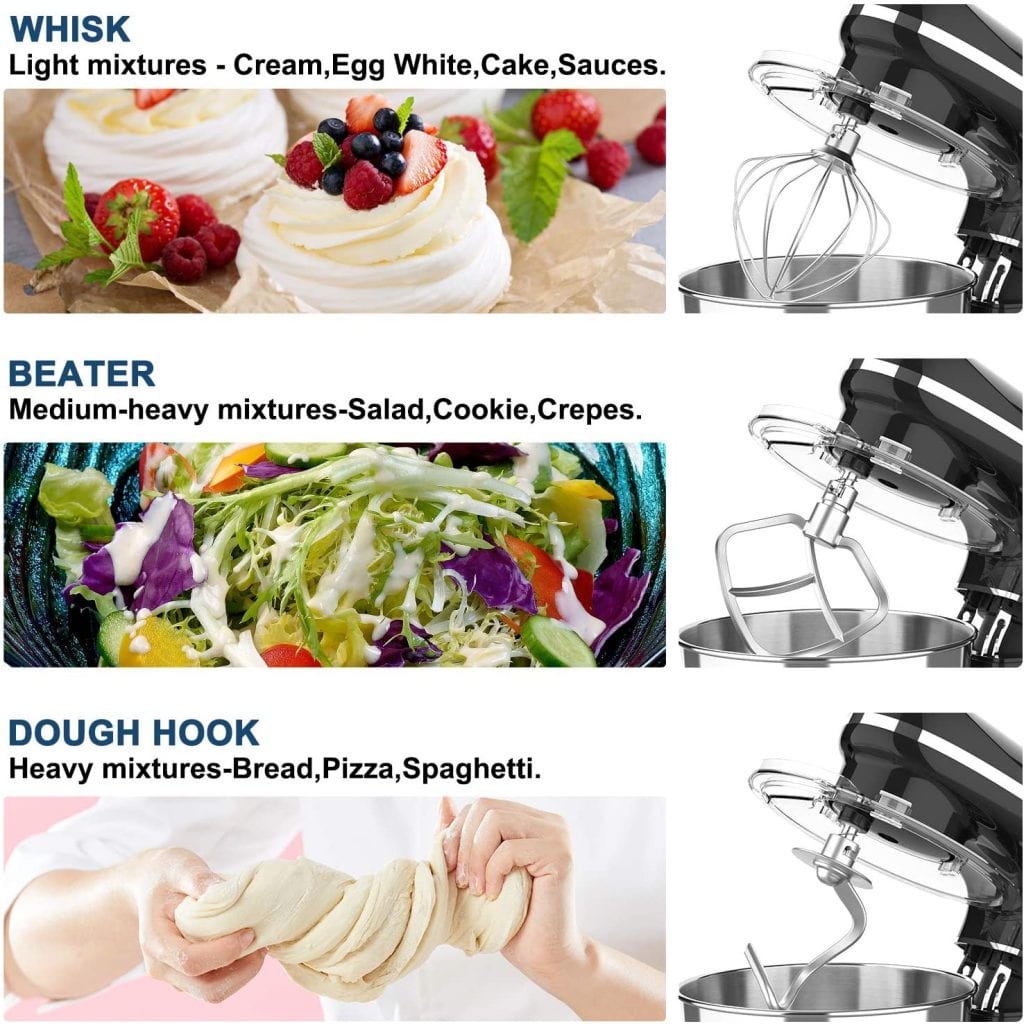 Cons:
Attachments aren't dishwasher safe
A little too light
Not as powerful as some competitors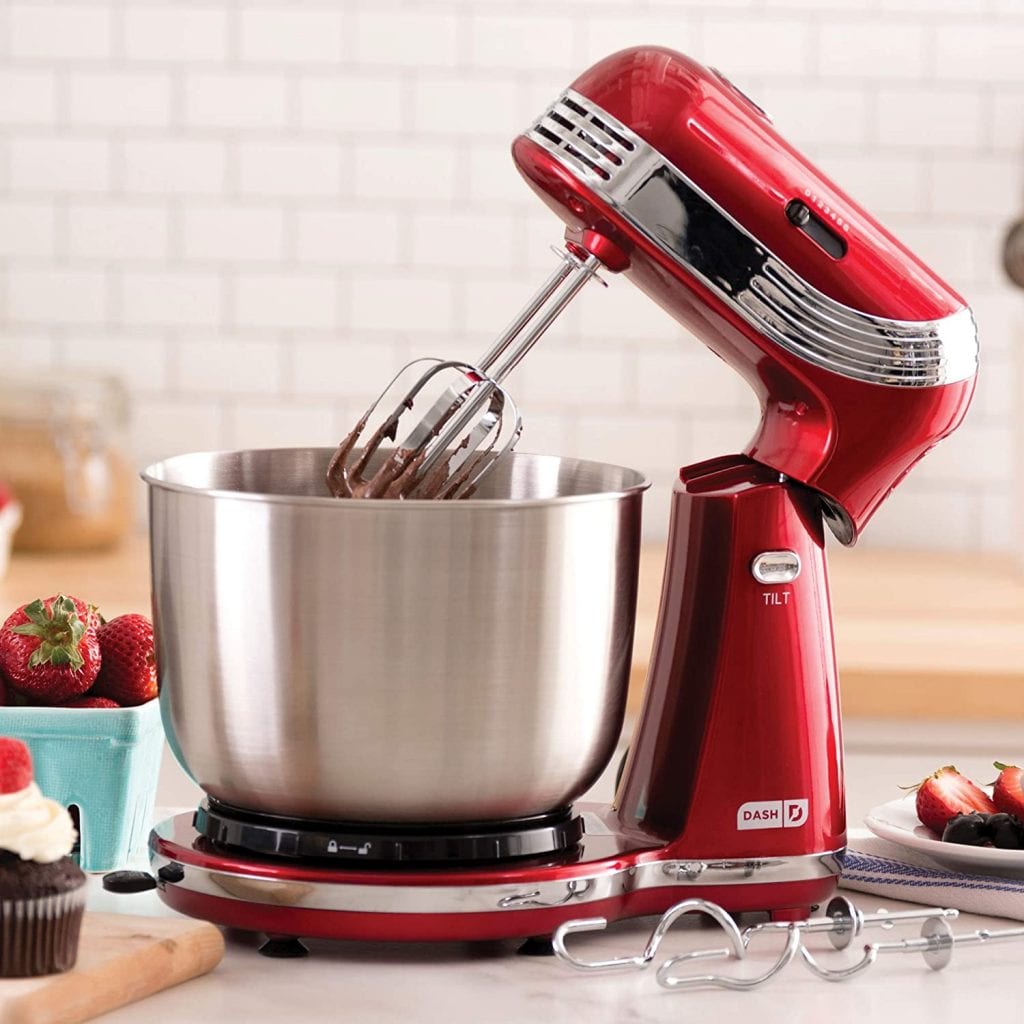 This is the best stand mixer on our list for the budget-minded shopper. The price comes in under $50. It doesn't have a large capacity, at only 3 quarts, but it's ideal for a small household. There are several color choices. It weighs less than 5 lbs. so it's easy to store in a cabinet and get out only for use. You'll have 6 speed choices, along with 2 mixers and 2 dough hooks. The bowl is stainless steel, and the body is plastic.
Pros:
Easy to move around
Highly affordable
Many color options
Small physical footprint
Full-tilt head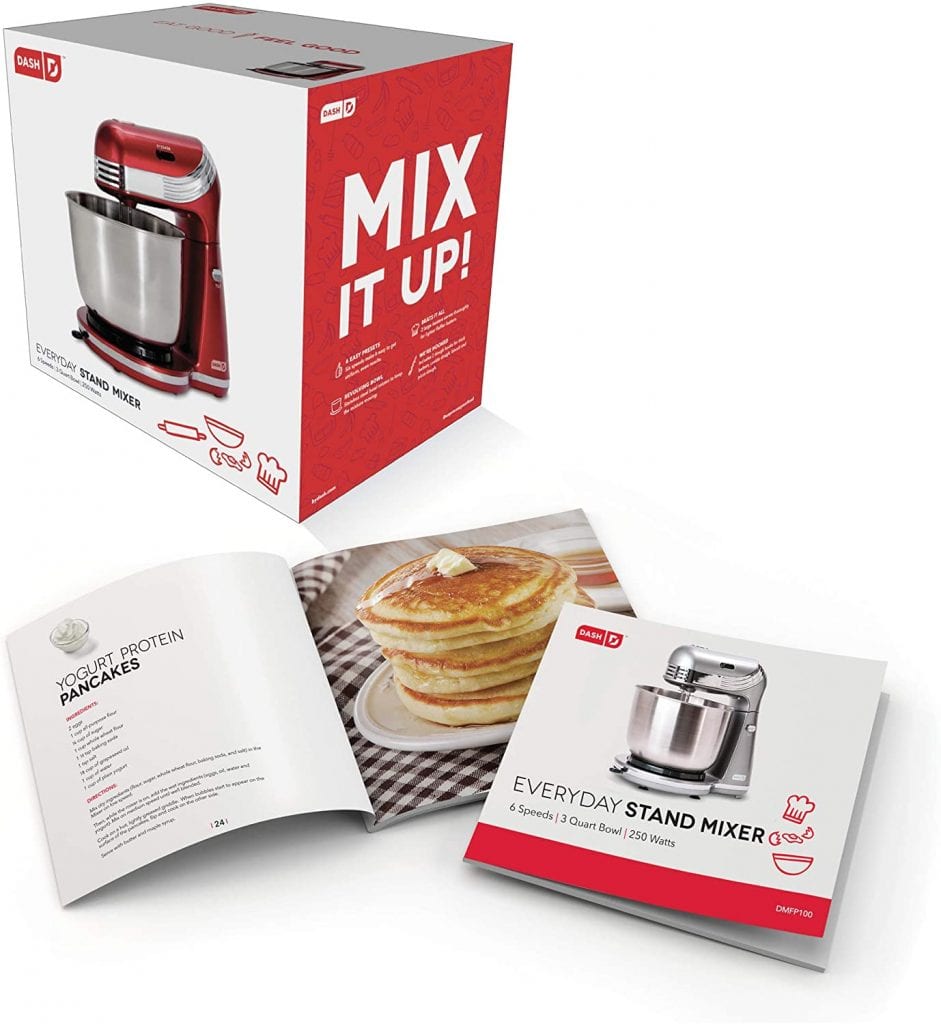 Cons:
Loud
Too light
Prone to overheating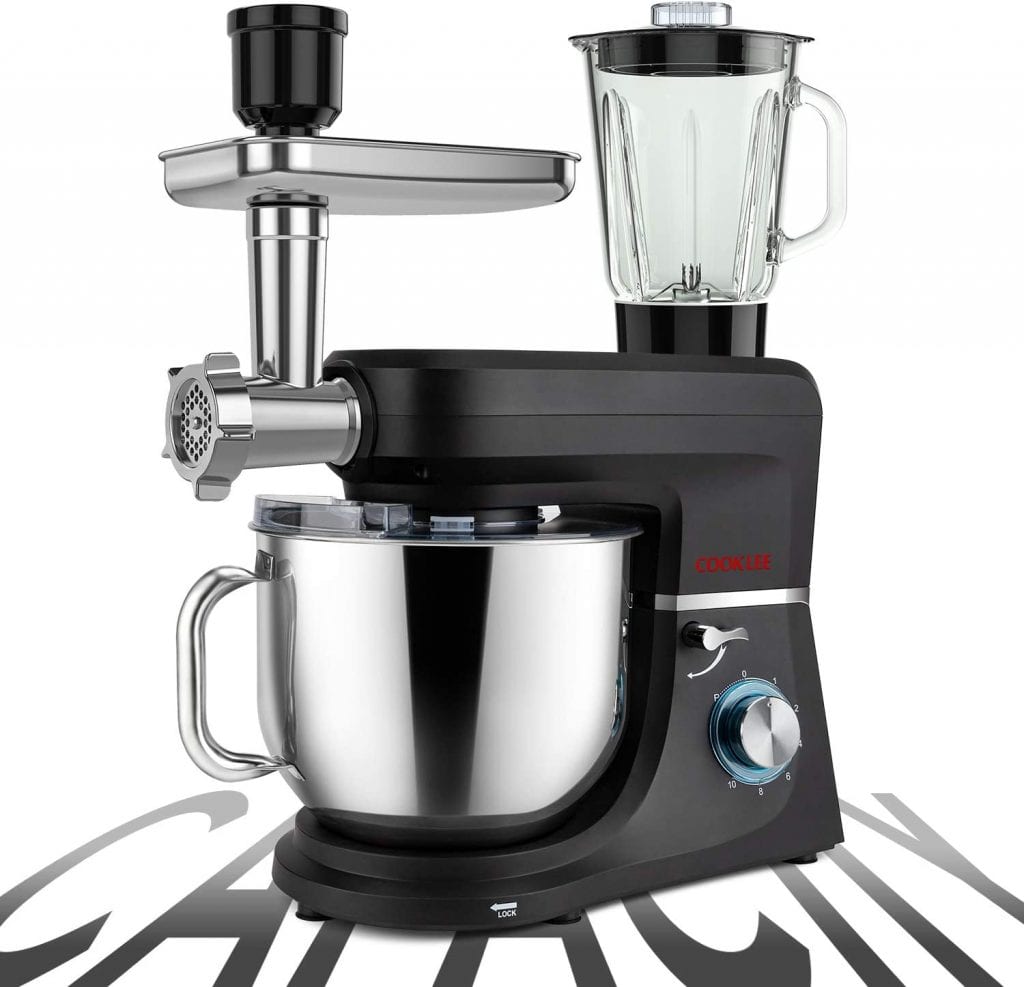 This is a high-capacity stand mixer with 10 different speed settings. It comes with more accessories than most other stand mixers. You'll get a pasta maker, food grinder, slicer, juicer, and more. All the attachments are ok to put in the dishwasher, too. The mixer weighs 12 lbs. so you can store it in a cabinet and get it out with ease. There is a knob for changing the speed settings that's clearly marked, too.
Pros:
Comes with many accessories
Lightweight enough to move around easily
Full-tilt head
High-capacity mixing bowl
Great value for money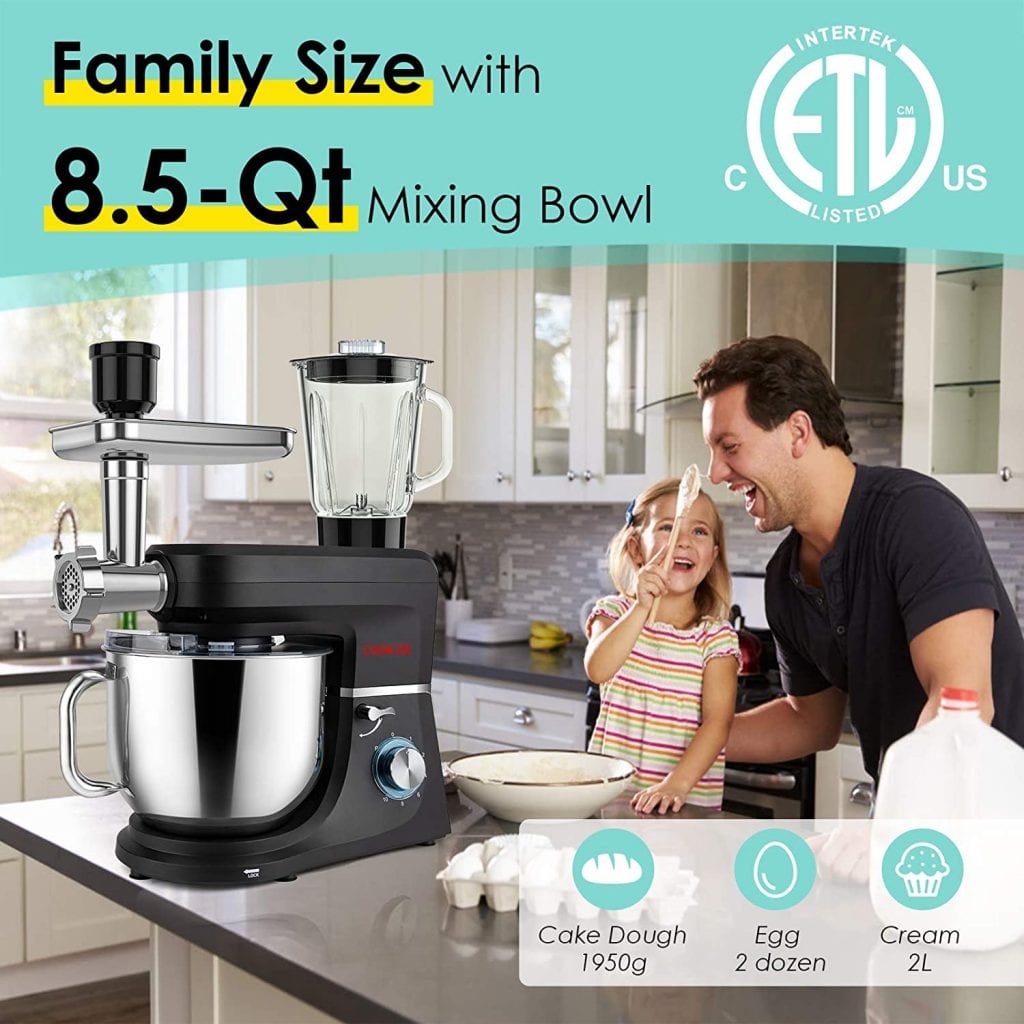 Cons:
Plastic housing seems flimsy
Dough hook doesn't reach sides and bottom of bowl
Less compatibility with accessories than KitchenAid
This COOKLEE mixer has a very large capacity mixing bowl. It also has enough speed settings to mix almost any type of food. Everything can go in the dishwasher for cleaning. It comes in 5 color options. The bowl has a convenient handle so it's easy to remove from the mixing stand. There's also a splash guard for the top of the bowl to cut down on messes.
Pros:
Affordable price
High-capacity mixing bowl
Powerful 10-speed motor
Small physical footprint
Easy to clean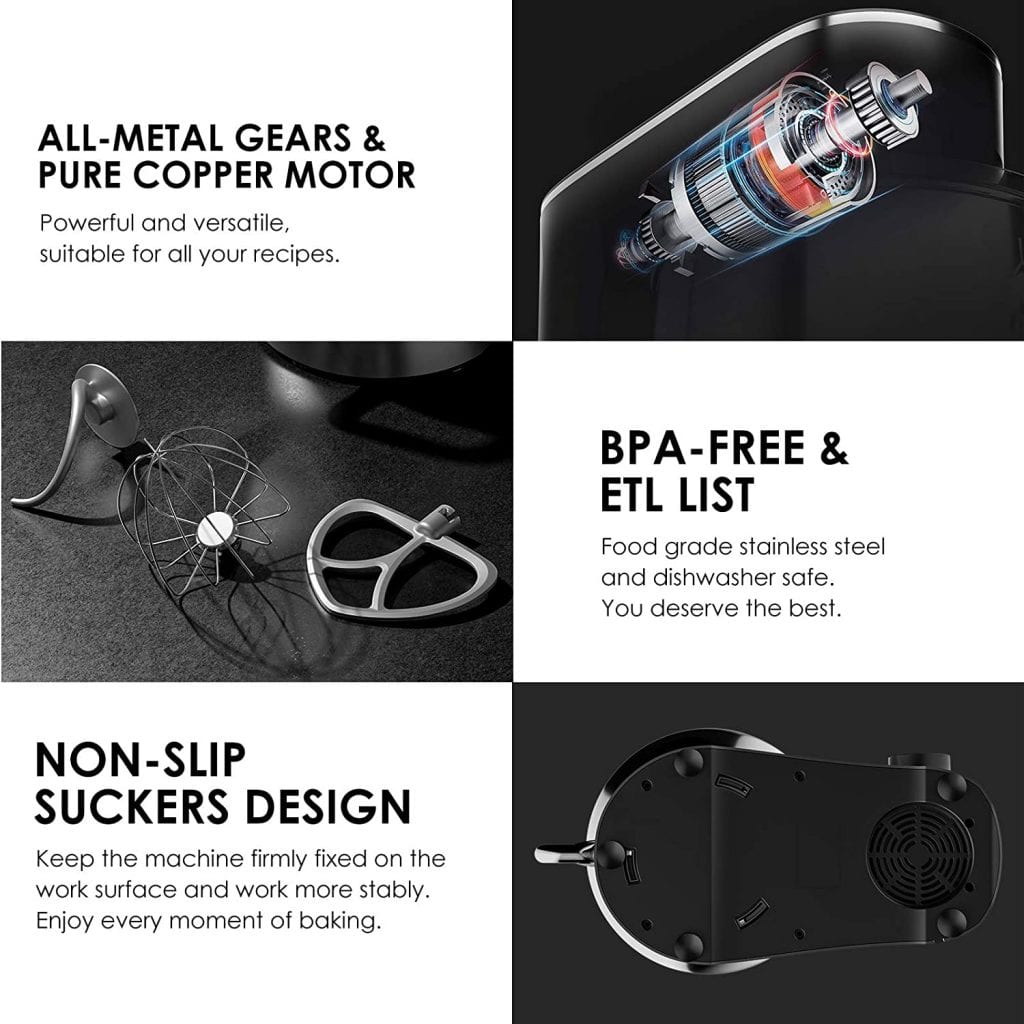 Cons:
Attachments don't reach the bottom of bowl
Loud
Moves around counter when mixing thick ingredients
Is There A Better Mixer Than KitchenAid? What You Need To Know Before Buying It
Ultimately, KitchenAid still makes the best stand mixer. The Artisan is well-loved by many cooks and chefs. Its downfall comes in its price tag. KitchenAid stand mixers are not very affordable. For many cooks, they're just too expensive.
While KitchenAid is the best, there are many other reputable companies making good products for lower prices. Don't overspend when you can find a cheaper alternative that's good quality, too.
Conclusion: In A Nutshell
The best stand mixer needs to tick all the boxes for you, including the price box. Choose a stand mixer with the right capacity, the speeds you'll need, a weight that works for your kitchen, and the attachments you'll use. Make sure to choose one that has a look you like, too, as well as a tolerable noise level, and one that's easy to clean. You will get the most benefits out of a stand mixer that you hand-pick for your specific needs.
Frequently Asked Questions: Best Responses Provided To Common Inquiries You Should Know About
What stand mixer do professional chefs use?
Many professional chefs use the KitchenAid Professional or the Artisan.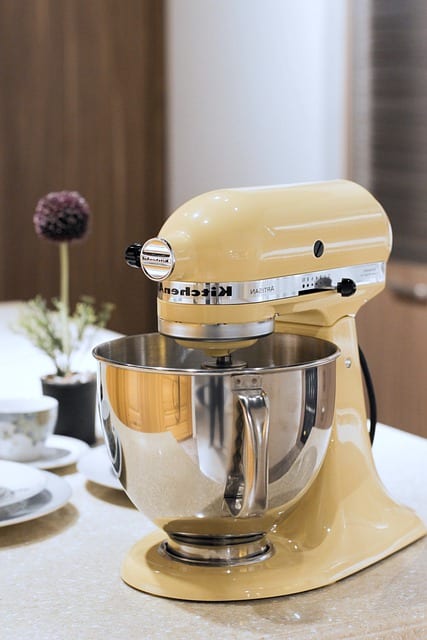 Is it worth buying a stand mixer?
Stand mixers are worth buying for people who like to bake often. If you cook a lot of things that require mixing and other tasks, a good stand mixer allows you to do other tasks while the machine blends your ingredients.
Which is better, KitchenAid or Cuisinart stand mixer?
KitchenAid is the better stand mixer. It's a premium brand. However, Cuisinart includes some additional features you can't get with KitchenAid, and for a lower price.
Is tilt head or bowl lift better?
Tilt head mixers are better for at-home use. They are less powerful and are stored more easily because they aren't as tall as bowl lift models.
Is it worth buying a KitchenAid mixer?
KitchenAid mixers are worth it for anyone who will use the mixer often. They're highly durable, powerful, and don't lose their value. Keep in mind they're pricey, though. It's only worth it to purchase one if it's within your budget.
What is the difference between the Classic and Artisan KitchenAid mixer?
The Artisan is higher end than the Classic. It comes in more color choices, has a more powerful motor, and has additional accessories, such as the pouring shield.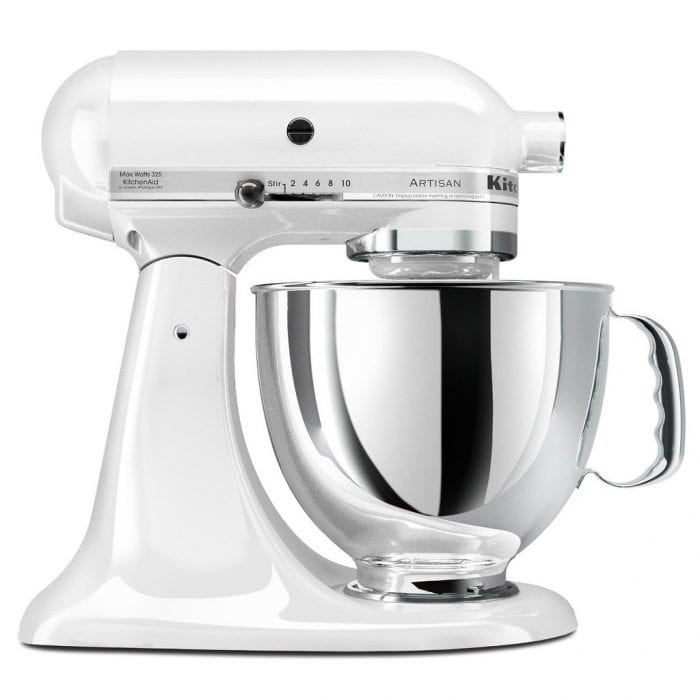 Why are stand mixers so expensive?
Not all stand mixers are expensive. The difference in price comes down to the quality of the materials and the power of the motor. High quality stand mixers will last for a very long time, so they may be worth the money.
Disclaimer: FamilyHype.com (Family Hype & FamilyHype) is a participant in the Amazon Services LLC Associates Program, an affiliate advertising program designed to provide a means for sites to earn advertising fees by advertising and linking to Amazon.com.
Last Updated on October 7, 2021 by Jeremy Romero
DISCLAIMER
(IMPORTANT)
: This information (including all text, images, audio, or other formats on FamilyHype.com) is not intended to be a substitute for informed professional advice, diagnosis, endorsement or treatment. You should not take any action or avoid taking action without consulting a qualified professional. Always seek the advice of your physician or other qualified health provider with any questions about medical conditions. Do not disregard professional medical advice or delay seeking advice or treatment because of something you have read here a FamilyHype.com.