Having a good espresso machine at home can turn your regular coffee into a great-tasting one. You can now customize your coffee in so many different ways nowadays. Also, you can see Best Coffee Makers In 2022 for more info.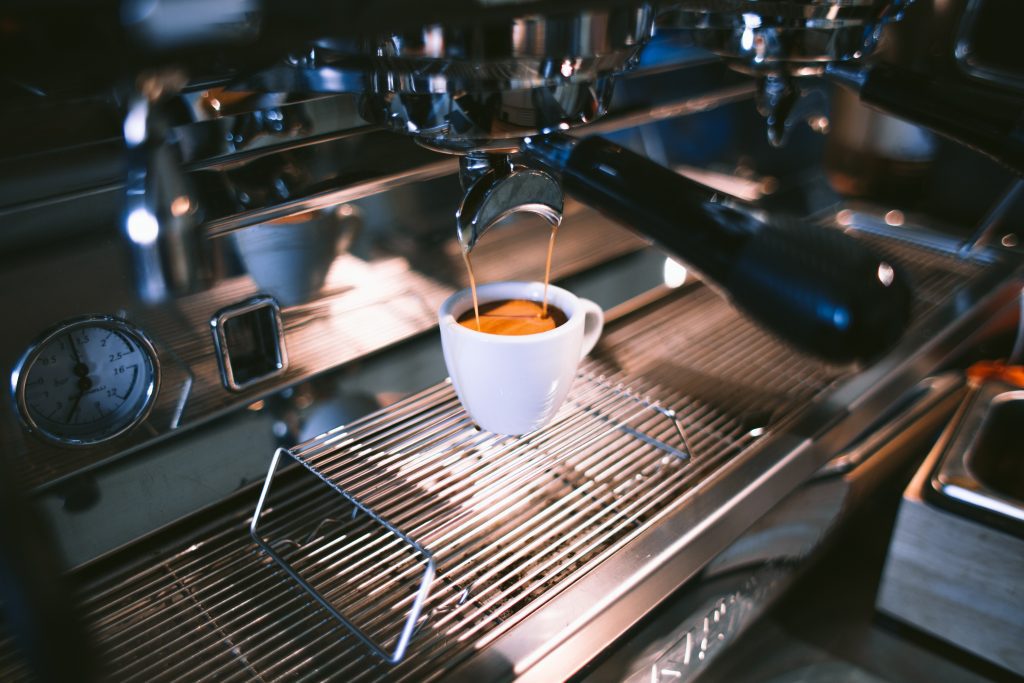 If you're looking for the best espresso machines this article is for you. If you are into latte coffee here is the guide on how to choose a latte machine. Read on to learn everything you have to know about espresso machines and how you can use this information to choose from the top espresso machine options in the market. For more best kitchen ideas and guides click here.
When shopping for the best espresso machines, start by deciding how involved you want to be in the process of making your coffee. You can choose from manual, semi-automatic, super-automatic, and fully automatic espresso makers. Some units will take time to learn how to use, but if you want one to start using right out of the box, consider that when you're looking. Look at how long it takes the unit to heat up, the extras it has like a milk frother, and how easy it is to clean.
You'll also want to set a budget for yourself. Some units can be pretty pricey so it's better to know how much you're willing to spend before getting into your shopping. So now, let's get into some of the details you might want to know more about when it comes to finding the best espresso machine options.
Is It Worth It?
If you find yourself stopping in at local coffee shops often to get your favorite espresso-based coffee drink, then a home espresso maker will almost certainly be worth it for you. For some of us, if we add up the cost of getting those coffees from the shop for a month, we may be spending more there than the cost of a good home machine.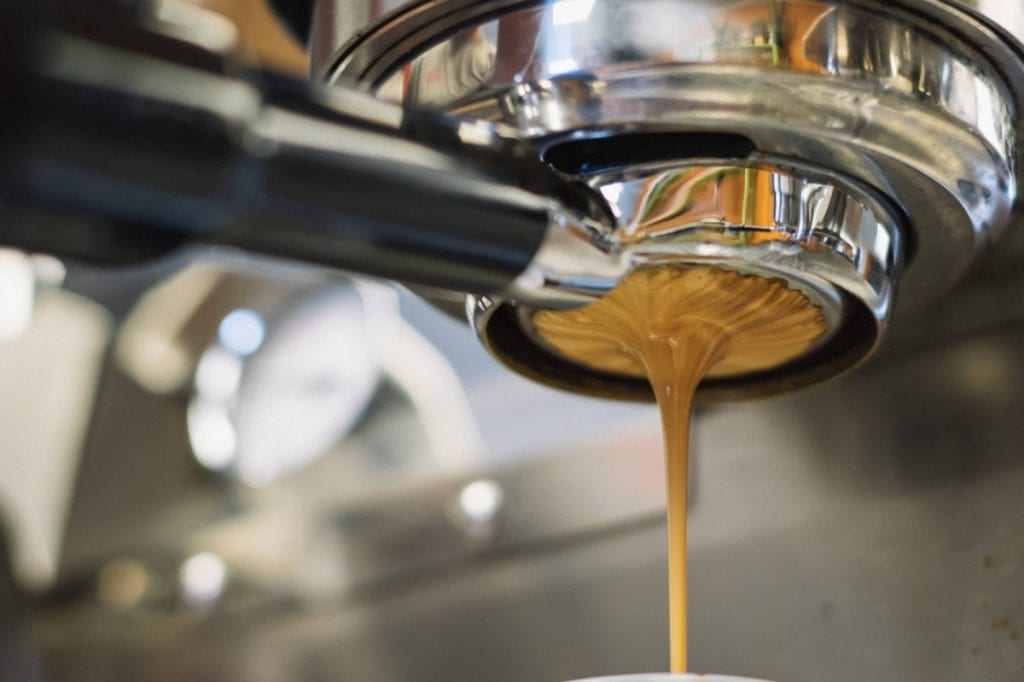 Even after purchasing your supplies to make the coffee drinks you get out at home, you will ultimately save a good bit of money. The trick is to also value your time. It may be that you make those stops because it doesn't take you as much time to just grab your coffee on the go. If that's the case for you, then you can also save yourself time at home by purchasing fully automatic machines that use capsules to brew your espresso. So, not only will you save money, you'll save time, as well.
All that being said, your budget is still very important when looking for the best espresso machines. You don't need to go and drop thousands of dollars on the fanciest espresso maker you can find. Look for a machine that will allow you to make the coffee drinks you like the most at a price that you're comfortable with.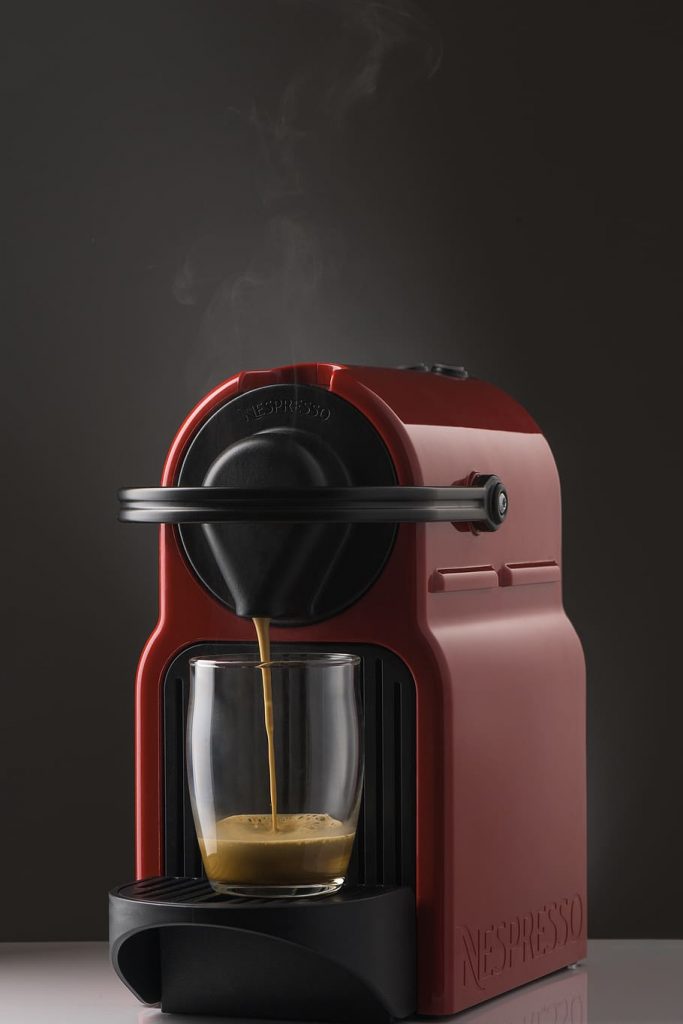 How To Choose A Good One?
Let's start by looking at the different types you can buy.
Manual – A manual unit can be a very economical choice, however, it's more labor-intensive to make a cup of coffee. Nothing will be done at an automatic level so you'll have to learn the art of making your espresso just right.
Semi-automatic – This type helps you with some guides and things you can set like temperature and such, but you are still the coffee maker. You'll need to develop some skills for making a great cup of coffee.
Super-automatic – With a super-automatic unit, you'll have to add the grounds and water, but the machine will take care of the rest. You don't really have to do anything else.
Fully automatic – A fully automatic unit is a capsule espresso maker. You simply pop a capsule in, push the button, and you'll have espresso in no time.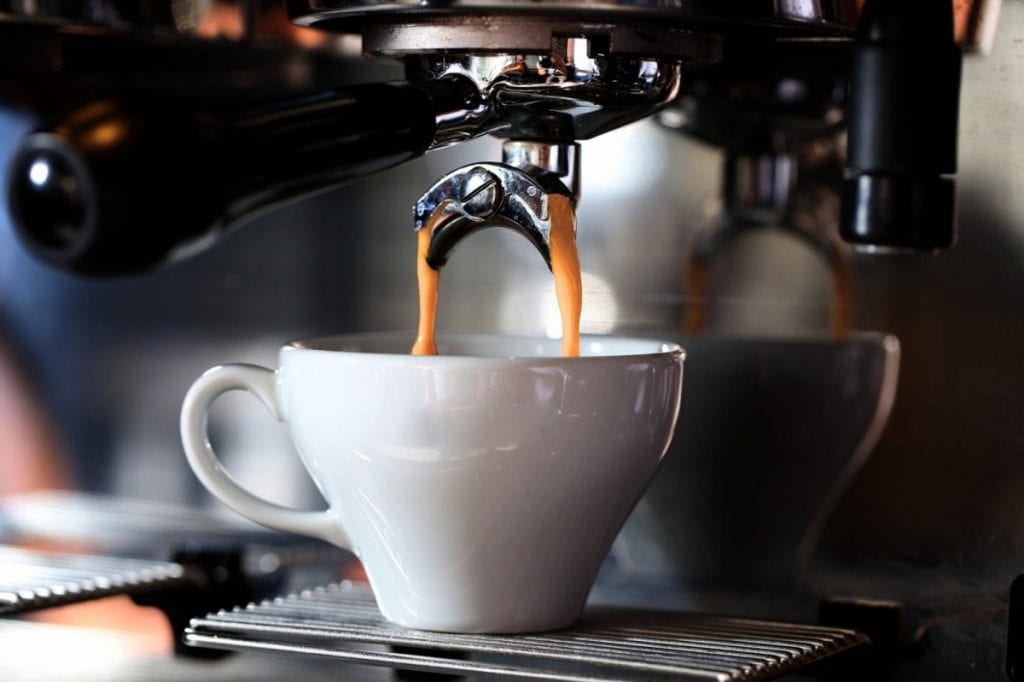 Once you decide on a type of machine, you can look at other features. Check into how much water different espresso machines can hold. Look at how long it takes for the unit to heat up and brew the espresso. Can you brew two drinks at the same time? What type of interface does it have? You want to make sure you'll be comfortable with the level of complexity the machine has.
You can also compare the accessories that the different best espresso machines come with. Some of them will come with a coffee tamper and tamping mat. You can also find some with a milk frothing pitcher included. They could have either a handheld frother or a wand frother attached to the machine. Other bonus accessories may be shot glasses, a knock box, a cleaning brush, and other cleaning items.
Best Espresso Machines
Breville BES870XL Barista Express, Large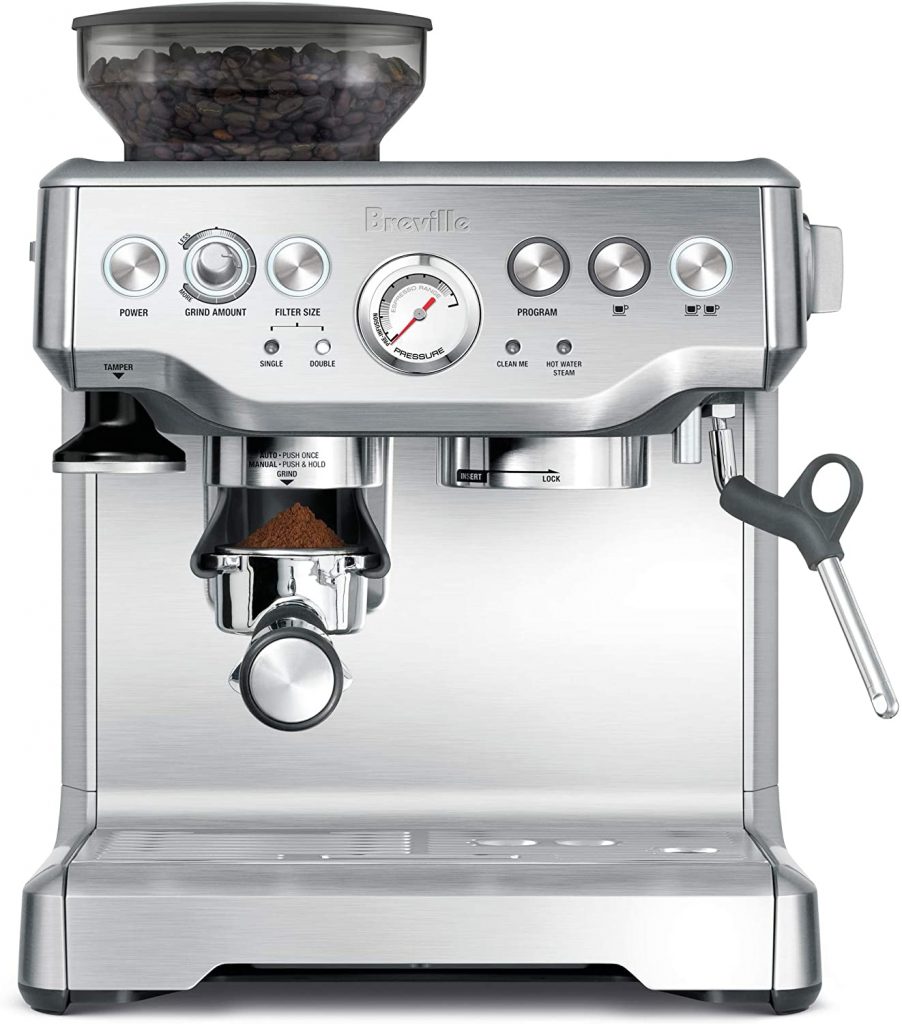 It offers you the best of both worlds. You can choose whether you want to use it as an automatic espresso machine or as a manual machine. Everything can be operated through buttons on the interface. It has a built-in grinder that can give you fresh grounds in less than a minute. These espresso machines give you dose control so you get the exact amount of grounds you want every time. They also come with all of the accessories you'll need to make all the coffee drinks you want at home. This essentially is your entire coffee shop all wrapped up in one little package to have in your own house.
Pros:
Dual functioning machine
Built-in grinder gives you the freshest coffee you can get
Full flavored, bold, silky, balanced coffee
Digital temperature control
Steam wand included
Small footprint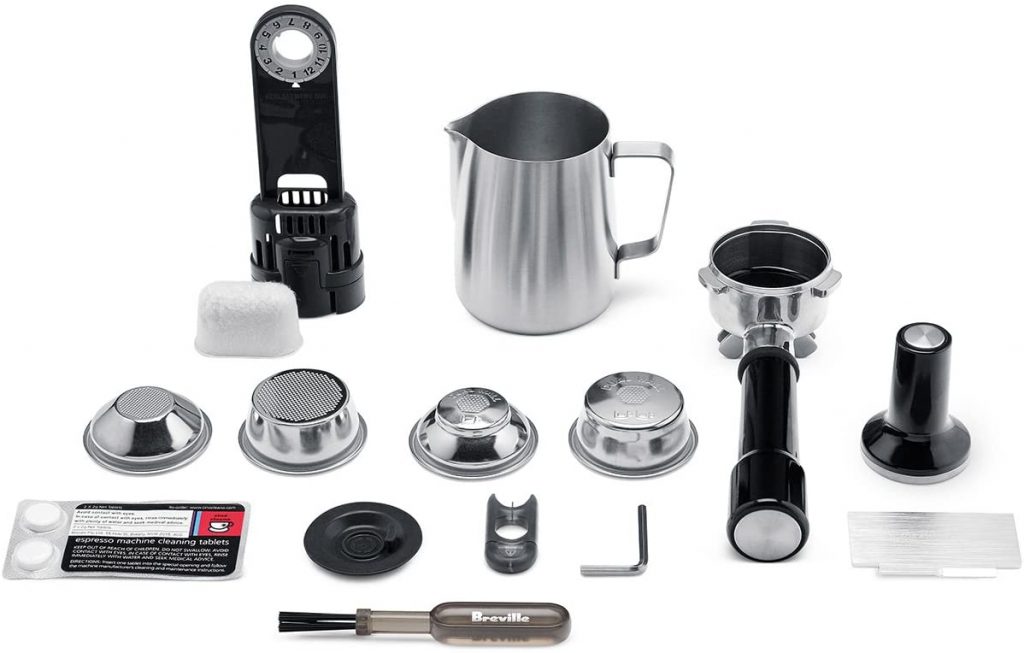 Cons:
Expensive
A little complicated operation
No low water indicator on front of machine
Philips 3200 Series, Black, EP3221/44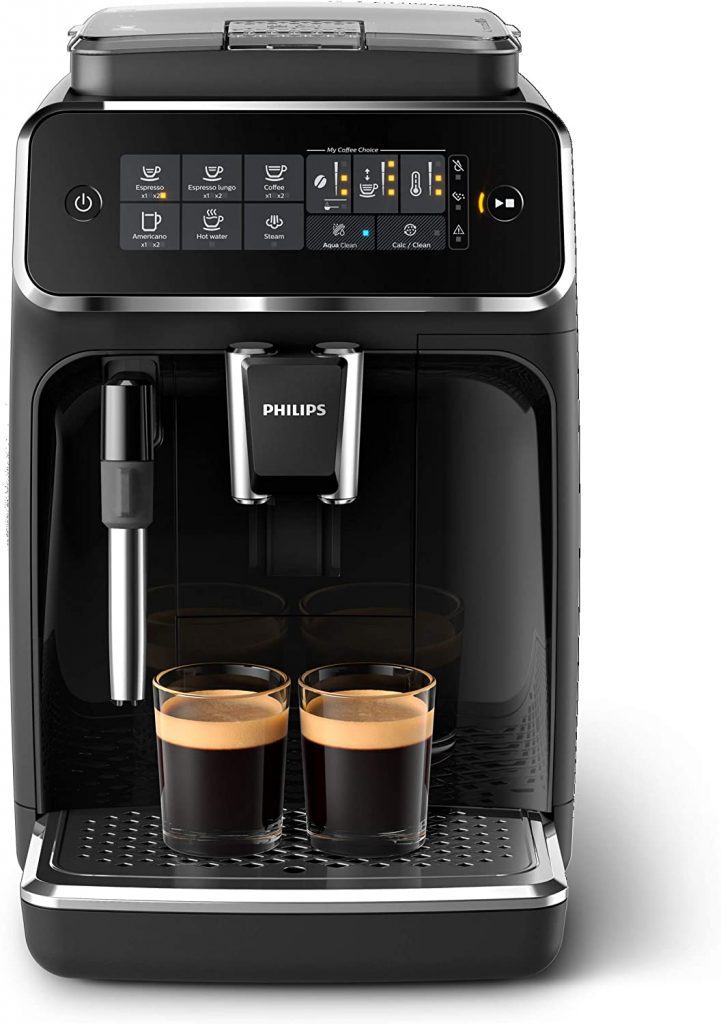 This fully automatic machine can brew up to 5,000 cups of espresso before you have to descale. What's more, is all of the parts are removable and dishwasher safe to make this machine even more convenient. There are three different temperature settings so you can set it to the level of heat you like. You can also set the strength level of the coffee. It has a built-in grinder with a freshness seal for keeping the beans fresh that isn't being ground. You can also use already ground coffee.
Pros:
Fully automatic
Easy to clean
Customize your settings
Milk frother included
Makes 4 types of coffees
Intuitive touch display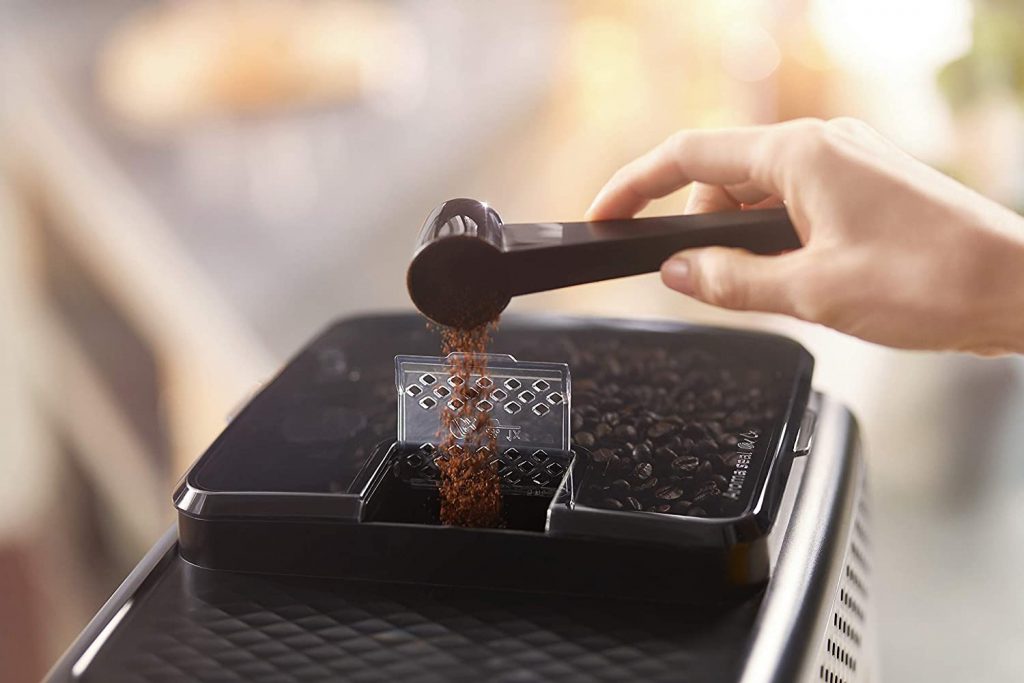 Cons:
Pricey
Auto shutoff time is only 30 minutes
Long startup process
DeLonghi ESAM3300 Coffee Machine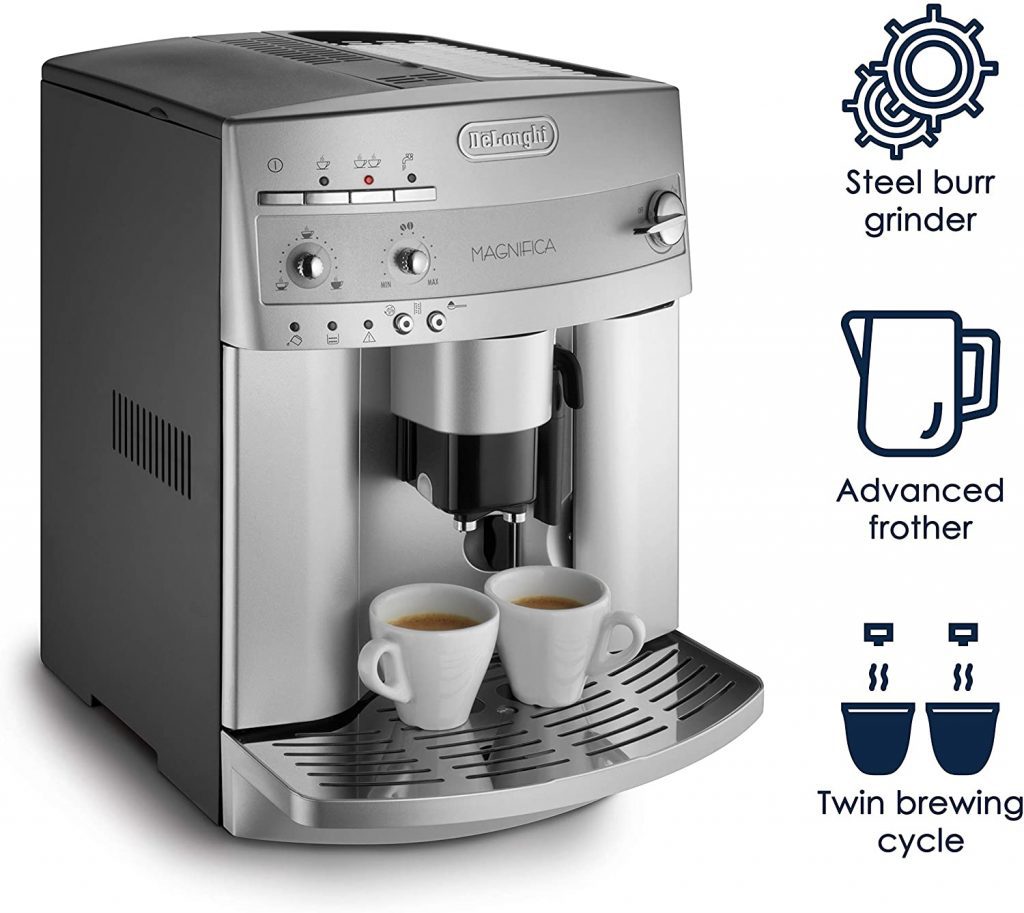 This is one of the best espresso machine options for anyone wanting the maker to do all the work for them and still be getting a super fresh cup of coffee. It has a built-in grinder that takes the whole beans from fresh to brewed in an instant. The controls are all buttons and a rotary, which are super easy to use. There is a frother attached to the machine so you can make all of the espresso-based coffee drinks you love with ease. The cleaning of these machines is also super easy and should take you half the time of what others do.
Pros:
Patented "Direct-to-Brew" grinding system
Auto shutoff after 3 hours
Easy and fast to clean
Easy to operate
Charcoal water filter included
Automatic functioning is almost effortless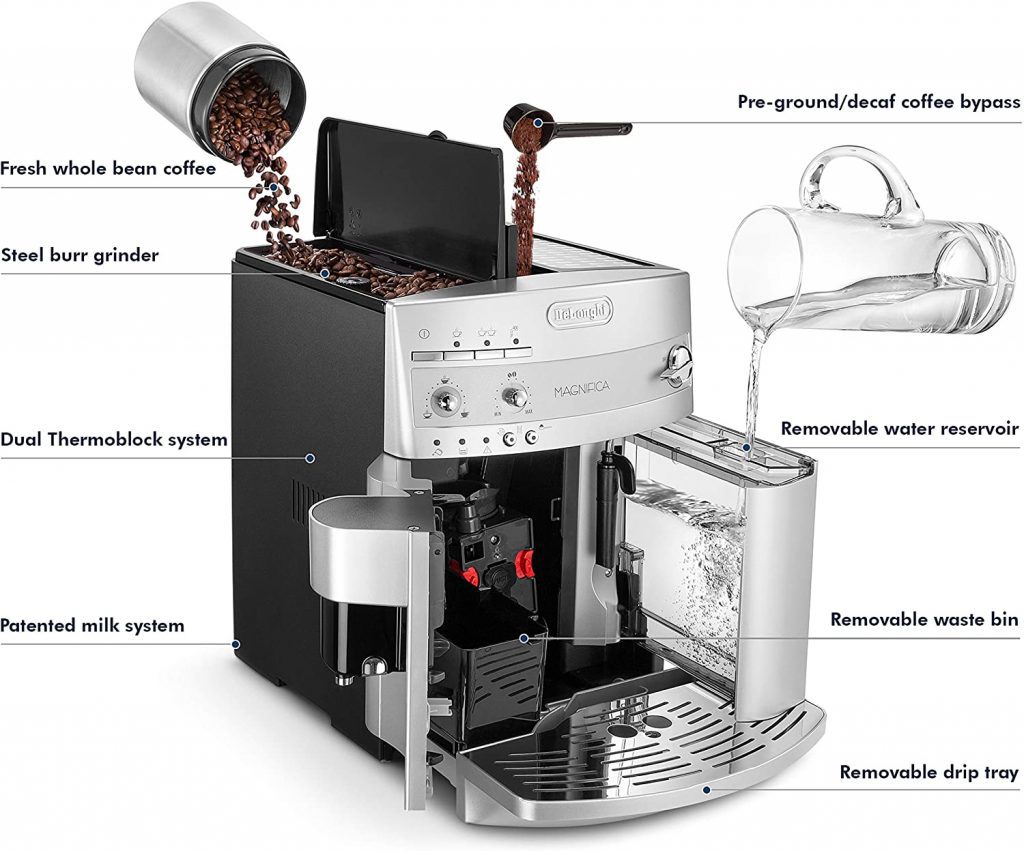 Cons:
Small water tank
Instructions are confusing
Espresso temperature may not be hot enough for some coffee drinkers
Breville BES840XL BES840XL/A The Infuser Machine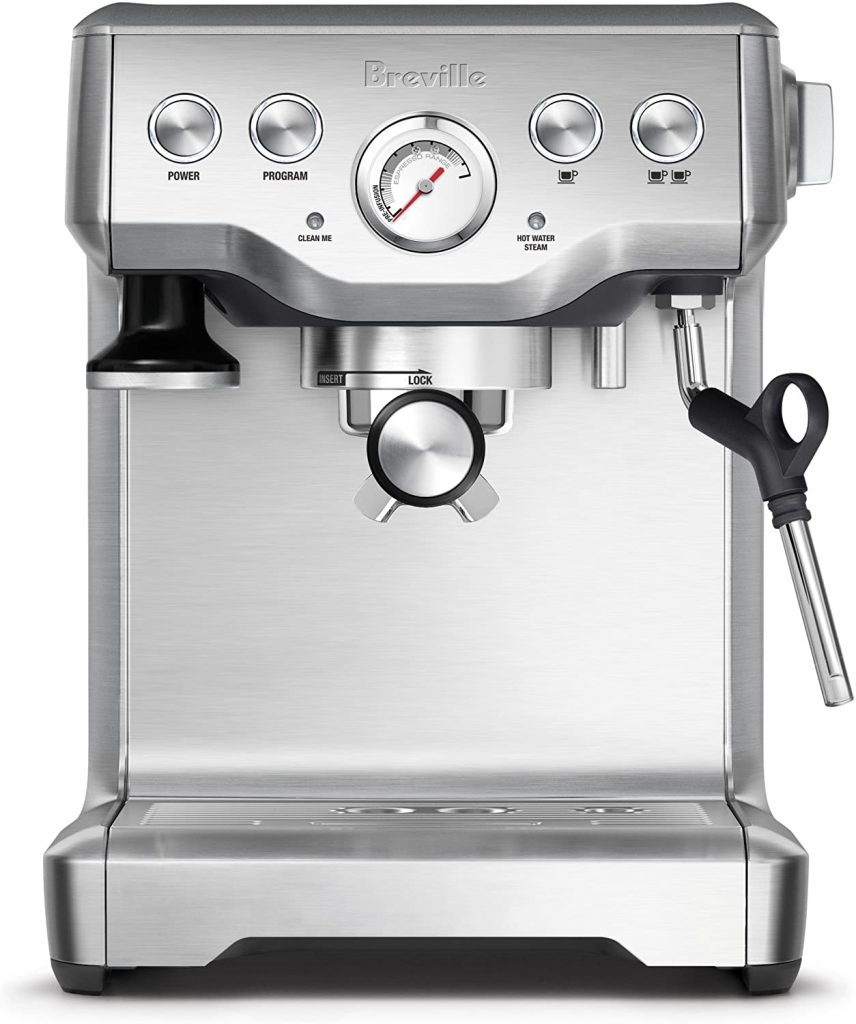 It comes at a slightly lower price point to the first one we mentioned above. Much like the first one, you have the option of using it as a semi-automatic espresso maker or one with more manual settings. It comes with a slew of accessories so you have a complete setup at home for making all of your favorite espresso-based coffee drinks. It comes with dosage control, optimal water pressure, and precise extraction technology so you get the perfect espresso every time.
Pros:
Small footprint
4 keys formula for full flavor coffee
Infuser dries out puck and gets machine ready for next brewing
Easy to clean
Frother performs well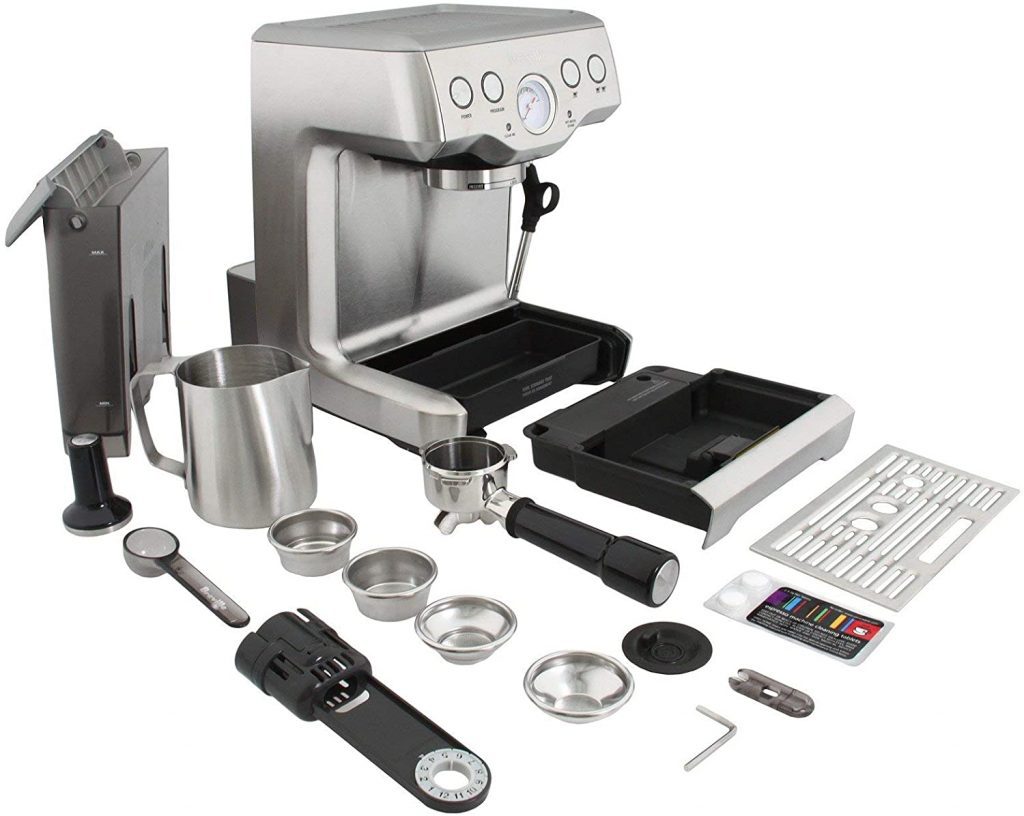 Cons:
No built-in grinder
Not for beginners
Water tank is small
Waste water tray too small
Conclusion
Owning your own espresso machine can make your mornings or even other parts of your day brighter and tastier. You can choose the level of work you want to have to do by deciding between automatic machines, semi-automatic, and manual. It's up to you what kind of settings you want to be able to choose, if you want a built-in grinder, and if you want to be able to froth milk with your machine, too, so you can make the lattes and cappuccinos you love. If you're a heavy coffee drinker, the cost for your unit will pay itself off quickly with the money you'll be saving making your coffee drinks at home.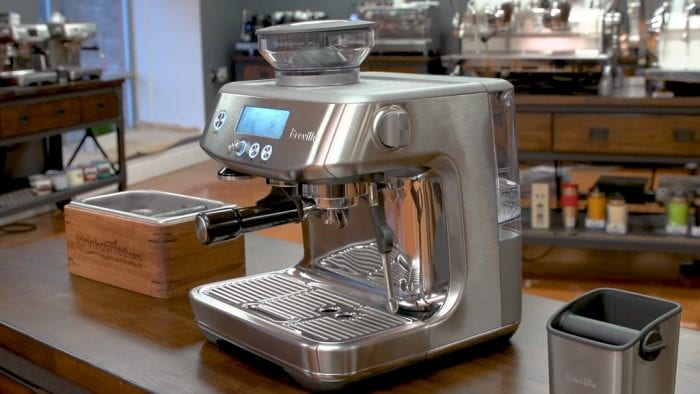 Best Espresso Machine
Frequently Asked Questions
Why Is Espresso Machine So Expensive?
They are pricey because of the way espresso is brewed. There is a lot of heat and pressure used to make espresso, so if you're using your machine every day, it has to be able to withstand all of that. There is a lot of testing that goes into the end product when it comes to the best espresso machines.
Is Espresso Just Really Strong Coffee?
No, it is not. The beans are roasted differently so the coffee will taste different. The brewing process is also different so you get more caffeine per fluid ounce than you will with regular coffee.
Is A Cheap Espresso Machine Worth It?
They can be. Do your research and choose a cheap one that has good reviews and can produce the end result that you want.
Which One Is Good For Home Use?
The ideal for those who don't want to do much is the VertuoPlus by Breville.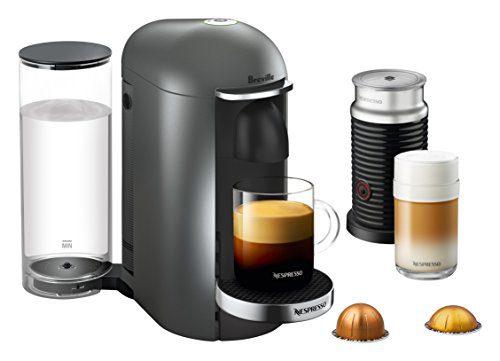 What Are Some Of The Most Affordable Machines?
The most affordable include the Ultima Pro by Capresso and the K-Café Coffee Maker by Keurig.
Breville Or De'Longhi Machine: Which One Is The Best?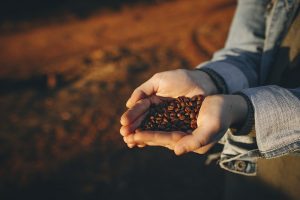 These brands are both very reputable manufacturers in the world of coffee. De'Longhi is probably better for those who aren't as experienced with espresso making. Breville is usually more complex and expensive.
What Espresso Machine Does Starbucks Use?
Starbucks uses the one that was specially designed for them by Thermoplan, a company out of Switzerland.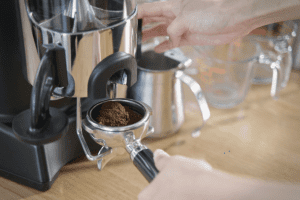 What Is A Good Espresso Machine Under $500?
One of the best under $500 is the Gaggia Classic Pro. It's one that's been around for a while and has proven its value.
Is Nespresso actually good?
Is Breville the same as De'Longhi?
Is De'Longhi a good brand?
Is De'Longhi a Chinese brand?
Which is better. Krups or De'Longhi?
What do I need to know about buying an espresso machine?
Why are expensive espresso machines better?
How long do espresso machines last?
Does Starbucks sell espresso machines?
How much does a Starbucks Mastrena cost?
Disclaimer: FamilyHype.com (Family Hype & FamilyHype) is a participant in the Amazon Services LLC Associates Program, an affiliate advertising program designed to provide a means for sites to earn advertising fees by advertising and linking to Amazon.com.
Last Updated on July 5, 2022 by Marie Miguel
DISCLAIMER
(IMPORTANT)
: This information (including all text, images, audio, or other formats on FamilyHype.com) is not intended to be a substitute for informed professional advice, diagnosis, endorsement or treatment. You should not take any action or avoid taking action without consulting a qualified professional. Always seek the advice of your physician or other qualified health provider with any questions about medical conditions. Do not disregard professional medical advice or delay seeking advice or treatment because of something you have read here a FamilyHype.com.