The holiday season always brings about thoughts of a big turkey with all the trimmings. Cooking your own turkey may sound daunting, but there are several ways to do it. One that has gained in popularity over the last few decades is deep frying. This method has been a staple in the southern states for a long time. It's now reached the rest of the United States, too. Thus, there has been a spike in sales for turkey deep fryers. But using a turkey air fryer is not as easy as frying chicken wings. There are several safety guidelines and features to consider when using a turkey fryer. That said, does fried turkey taste better than roasted turkey? Is the crispy skin worth it? Many people say yes.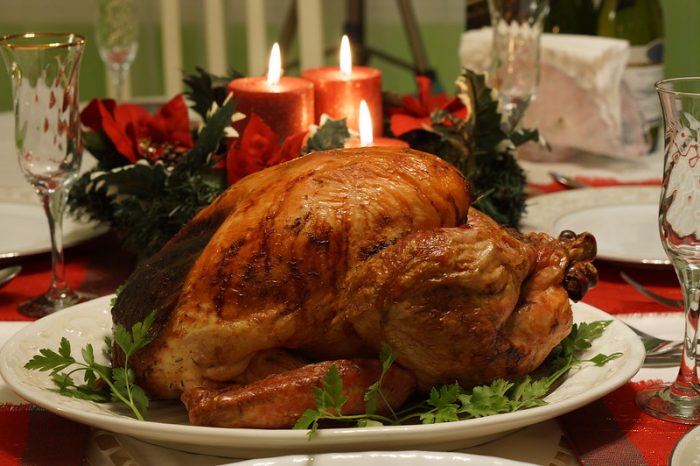 What is the best turkey fryer on the market? How are they different from an air fryer? What safety features should you look for to identify the best turkey fryer to buy? Is a propane fryer safe? Before you start shopping for a new turkey fryer, decide what size you need. Safety is key when you're using one of the large stockpots (there is also an instant pot), as the cooking process involves gallons of hot oil. You may want to use a thermal insulated glove for added protection.
Look for solid fryers with a welded base. Check out the instructions for use to make sure it's not an overly complicated process. Bonus features provide added conveniences. Make sure you compare prices, too. Indeed, choosing from the wide range of options can be overwhelming. You can learn more about the best air fryer here.
We've all heard the stories of disasters when it comes to frying turkey. This is why you need to choose a high-quality turkey fryer to avoid those disasters. We're going over some important tips and factors to consider when you're shopping for one. Then, we'll show you some excellent options for turkey fryers on the market. Keep in mind that these are different from regular air fryers. Read on to find out more about which turkey fryer kits you should buy.
What Size Turkey Fryer Do You Need?
The size you choose is important. If you like to perfectly cook in large quantities, you can't do that with a smaller model, as gallons of hot oil are required to deep fry a big bird. Opposite of that, if you like to cook small to medium turkeys, you can do that in a large turkey fryer, but it will take longer than it needs to. As a reference, a 30-quart one can cook a 20-pound turkey. Turkey fryer capacity is something you should always consider.
Think about everything you'll use it for. In addition to frying turkeys, it can be used for a seafood boil, fish fry, pork tenderloin, and other fried food and juicy meat. Choose the size of your model based on all the uses you have in mind.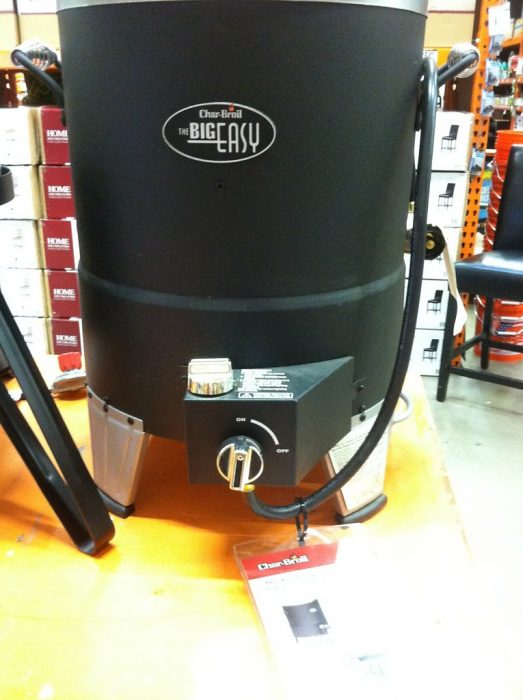 Safety Features To Look For In A Turkey Fryer
Most of the cooking disasters we hear about are rooted in human error or poor-quality equipment. Most turkey fryers are like all other consumer products. They're made of different materials and to different standards. Some are constructed with screws, nuts, and bolts. Make sure these are all tightened so you can cook your turkey safely.
The base of the fryer may be the most important part when it comes to safety. Sometimes, the base is separate from the pot. That leaves the door wide open for the pot to be knocked over. A pot full of incredibly hot boiling cooking oil is dangerous when knocked over. The best option is a welded base. It makes the occurrence of a tipped pot less likely. It is also dishwasher safe. If you plan on using it in your backyard, make sure you get one meant for outdoor turkey frying. Also, make sure you dispose of your used cooking oil properly when you're done.
Choose A Fryer Based On Skill Level
Take into consideration your skill level. Not all models operate the same way. Look for something that's easy to use, and the cooking settings are easy to navigate. The less complicated it is, the less likely it is you'll have an accident. Make sure to look at all the use instructions for the models you're considering. You can make a delicious meal with a basic model. Don't choose the most complicated option you can find.
Bonus Features
Look for bonus items and accessories that may come with your purchase. A traditional fryer is nothing but a pot and base. That's not likely all you'll need, though. Try to find an option that comes with the pot, hinged lid, base, and basket inserts for cooking other foods. An oil and meat thermometer adds value, and a large marinade injector rounds it out even more and gives you a moist turkey meal.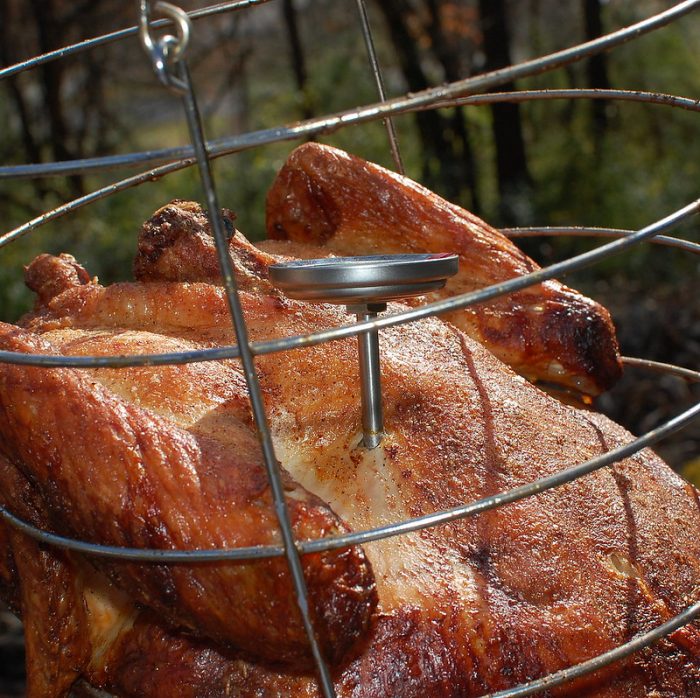 How Much Should A Turkey Fryer Cost?
There's a small range of prices for many models. You can find a decent one starting at $50. They run up to around $200 or more. Generally, the larger it is, the more it will cost. You'll also pay more for those that come with additional items. Some models come with a propane burner, while others are electric. The price ranges are typically about the same for either. Some more intricate electric models are a bit pricier, though.
Best Turkey Fryer Brands
Barton Deluxe Aluminum Turkey Deep Fryer
The Barton Deluxe is a good turkey fryer, and it is large enough to fry a 20-pound turkey. This turkey deep fryer comes with a seafood basket and a lifting hook that's easy to lift. You also get a deep-fry thermometer to get the right oil temperature and a seasoning injector for a perfect turkey. The gas burner stand has a rail that extends around the cooking pot to prevent it from tipping over. The set also comes with a poultry rack that allows you to position the bird for even cooking. The top portion of the poultry rack has a loop that allows you to lift it using the grab hook once you are ready to take the turkey off the hot oil. The stand is made of steel painted black. Everything you need to fry a turkey is included in this fryer kit. It's easy to use and is easily hand washed after. With this model, you can start cooking turkeys with ease.
Pros:
Affordable
Lots of added value items
Safety rail keeps pot more steady
Corrosion-resistant aluminum and steel construction
Easy to remove the cooked turkey
Cons:
Fryer includes No assembly instructions
Slowly lower on heat source up
No battery-operated timer
Bayou Classic Stainless Steel Turkey Fryer
The Bayou Classic Turkey Fryer comes at a slightly higher price than the fryer above. It also is slightly larger. What you don't get is a burner stand. The pot is constructed of durable stainless steel with a vented lid. This vented lid prevents vapor trapping when boiling. It's easy to clean, especially the mess from meat drippings. This is a multi-purpose stock pot that can also be used to make stew, gumbo, chili, and more, making it one of the top models available. It's easy to clean. This is a multi-purpose stock pot that can also be used to make stew, gumbo, chili, and more, making it one of the most popular models. This fryer kit comes with a 32-quart stainless steel pot, perforated basket, aluminum perforated poultry rack, grab hook,12-inch fry thermometer, 1-ounce seasoning injector, and a 3-piece skewer set. This is rated as the best models on various product sites. 
Pros:
Corrosion-resistant stainless-steel
Included accessories
Large, perforated basket for steaming and seafood
Large capacity turkey fryer
Easy to clean
Perforated poultry rack
vented stainless steel lid
Comes with a 12-inch thermometer to get the right oil temperature
Cons:
Some pots leak
No burner stand included
Masterbuilt Electric Fryer
This is an electric turkey fryer by Masterbuilt. It can hold up to 10 liters of cooking oil. This can accommodate up to a 20-pound turkey. The lid is hinged and removable. It comes with a cooking basket with heavy-duty handles, so it's easy to remove food from the fryer. The unit has a drain valve to allow for easy cleaning, too. This is a good option to use inside your home. You can also use it to boil and its hot air to steam foods.
Pros:
Extra-large capacity
Affordably priced
Easy to drain and clean
Fast home cooks
Easy to use
Cons:
Lacks safety features
Temperature controls may be a little off
Tough in getting crispy exterior
King Kooker Turkey Fryer
This King Kooker model is highly rated among the propane users out there. Outdoor turkey fryers are great and will surely give your family a great outdoor weekend. This propane cooker is large enough to fit a 20-pound turkey. It has a propane burner stand that is welded and easy to transport. It has a 38,000 BTU propane burner built-in. It also comes with the LP propane hose and regulator for the propane tank. The pot is made of aluminum, making it lightweight yet durable. A turkey rack, grab hook, lid, and thermometer are all included with the purchase of one of these.
Pros:
Highly affordable
The welded stand is sturdy and durable
Powerful burner
Cooks fast
Large capacity
Cons:
Pot dents easily
Aluminum is thin
Which Is Better, An Aluminum Or Stainless-Steel Turkey Fryer?
Aluminum is a better choice due to its ability to conduct heat. It heats quickly and gets hotter, so your food gets cooked better and faster. The problem with aluminum is it's not as durable as stainless steel. It dents easily. It also stains worse. Stainless steel may take longer to heat up and longer to cook your food, but you can still get great results. The pots typically last longer and are easy to clean.
Conclusion
Thanksgiving tradition has made turkey fryers popular in American households around the nation. Choosing a good model should be the right capacity and made of durable materials as you'd be dealing with gallons of hot oil. It should come with the accessories and added-value items you'll need for cooking the foods you intend to. Make sure you get a high-quality burner stand if you're going with a propane type for outside. Choose wisely between a gas or electric fryer based on the price, features, and intended use. The power source should matter. In terms of portability, an xl electric fryer is better than propane fryers as you don't need to bring a gas tank or buy wood chips to operate it. With all these considerations in mind, you're definitely on your way to having the best turkey feast with your family.
Turkey Fryer FAQs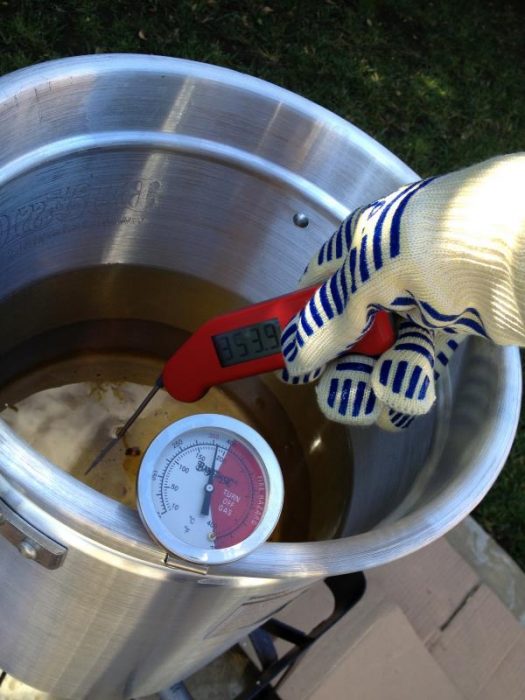 Why Is It Bad To Deep Fry A Turkey?
Here are a few reasons why you shouldn't deep fry a turkey.
It's dangerous sometimes
They combust if they're frozen at all
It's cold outside where you must cook it
It shouldn't be left unattended
It makes a mess
It makes the meat less healthy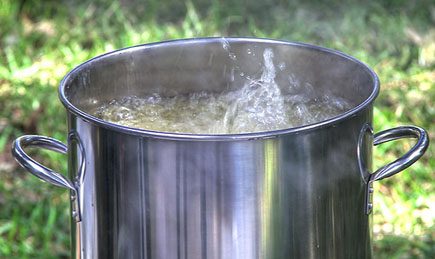 How Long Does It Take To Fry A Turkey In A Fryer?
It takes about 2 hours, give or take, to fry a turkey in an oilless turkey fryer. The oilless turkey fryers come in various sizes to give you options depending on the turkey size.
Is Stainless Steel Or Aluminum Better For A Turkey Fryer?
There are many factors to consider, and each one has its pros and cons. Below are some of them for your reference.
It is easier to clean stainless steel than aluminum.
In terms of being a heat conductor, aluminum wins over stainless one.
Stainless steel is definitely more expensive than aluminum.
Is An Aluminum Turkey Fryer Safe?
Yes. Follow the safety guidelines and understand the safety features any kitchen appliance before using. Take note of the level surface. Also, one of the common causes of accidents when deep frying a turkey is putting a frozen turkey into boiling water. Make sure to thaw and dry it first before cooking. Also, do not leave the fryer unattended, especially around children.
What Is The Largest Turkey Fryer?
The largest model is the one made by Bayou Classic called the  Grand Gobbler Oversized Turkey Fryer Pot. It is a 42-quart aluminum fryer that comes with several accessories. This is perfect if you want to cook extra large turkeys. Although not as big, the Extra Large Rotisserie Deep fryer is another good option for cooking a 14-lb turkey. That's enough storage space.
How Much Oil Do I Need For A 20-Lb Turkey?
You will need about 5 to 6 gallons of oil to deep-fry a 20-lb turkey. Be extra careful, as 6 gallons of boiling oil can be dangerous if not handled properly. Many people prefer using peanut oil because of its high flash point.
How Many BTUs Do You Need To Fry A Turkey?
It requires 130,000 to 165,000 BTU. This is necessary to heat the gallons of oil required.
Are Indoor Turkey Fryers Safe?
Yes, it is generally safe to use it as long as you follow the safety guidelines indicated in the manual, especially if you're using a propane tank inside. Watch out for leaks and make sure it comes with an automatic regulator for extra safety. If you can put it outside, then better. It is also recommended to wear a thermal insulated glove for added protection when using an indoor fryer. Regular cookers would know all the safety protocols to handle them. For indoor fryers, an electric model is recommended.
Can You Reuse Oil After Frying A Turkey?
Yes, you can reuse oil after being used for deep-frying turkey or any meat. As long as it is kept clean and properly stored, then it should be okay.
What Else Can You Cook In A Turkey Fryer?
You can cook a turkey in a fryer. Aside from frying turkey, most will let you use it for boiling and steaming fish, vegetables, and other meat.
What Is The Best Deep Fryer Oil For A Turkey?
Which Oil Lasts The Longest?
How Long Can You Leave The Oil In A Deep Fryer?
How Many Times Can You Use Oil In A Deep Fryer?
What To Do With Oil After Deep Frying?
Last Updated on April 14, 2023 by Jeanne Meets
DISCLAIMER
(IMPORTANT)
: This information (including all text, images, audio, or other formats on FamilyHype.com) is not intended to be a substitute for informed professional advice, diagnosis, endorsement or treatment. You should not take any action or avoid taking action without consulting a qualified professional. Always seek the advice of your physician or other qualified health provider with any questions about medical conditions. Do not disregard professional medical advice or delay seeking advice or treatment because of something you have read here a FamilyHype.com.