The holiday season brings about thoughts of cooking turkey and all the trimmings. Several methods exist for cooking these large birds. One that has gained in popularity over the last few decades is deep frying. This method has been a staple in the southern states for a long time. It's now reached the rest of the United States, too. Thus, a spike in sales for turkey fryers arose.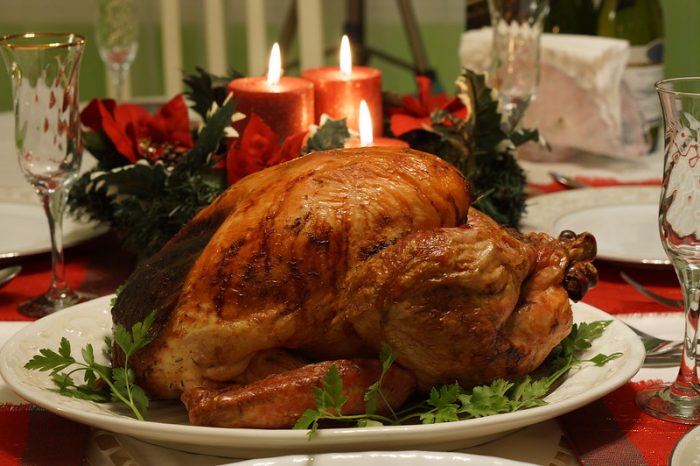 So, what is the best turkey fryer to buy? Before you start shopping, decide what size you need. Safety is key when you're using one of these large pots (there is also an instant pot). Look for a solid turkey fryer with a welded base. Check out the instructions for use to make sure it's not an overly complicated process. Bonus features provide added conveniences. Make sure you compare prices, too. You can check more for the best air fryer here.
We've all heard the stories of the deep-fried turkey disasters. Choosing the best turkey fryer allows you to avoid some of what causes those disasters. We're going over some important tips and factors to consider when you're shopping for a turkey fryer. Then, we'll show you some excellent options of turkey fryers on the market. Read on to find out more about which turkey fryer you should buy.
What Size Turkey Fryer Do You Need?
The size you choose is important. If you like to cook large turkeys, you can't do that with a small turkey fryer. Opposite of that, if you like to cook small to medium turkeys, you can do that in a large turkey fryer, but it will take longer than it needs to. As a reference, a 30-quart turkey fryer can cook a 20-pound turkey.
Think about everything you'll use the turkey fryer for. It can be used for seafood boils and cooking other meats. Choose the size of your turkey fryer based on all the uses you have in mind.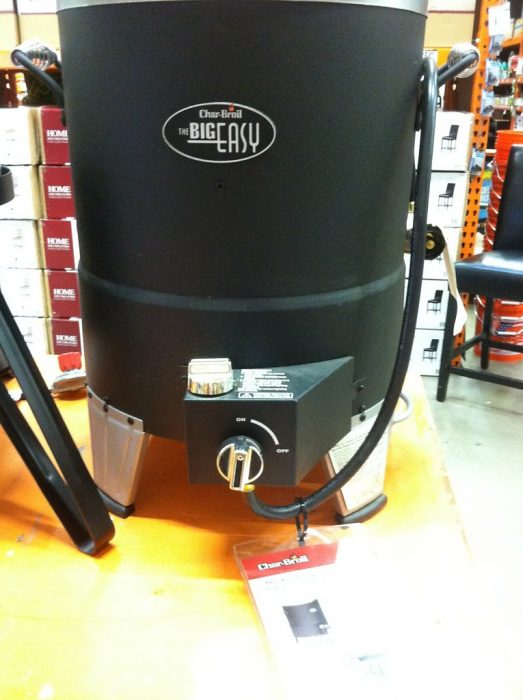 Safety Features To Look For
Most of the turkey frying disasters we hear about are rooted in human error or poor-quality equipment. Turkey fryers are like all other consumer products. They're made of different materials and to different standards.
Some fryers are constructed with screws, nuts, and bolts. Make sure these are all tightened. 
The base of the turkey fryer may be the most important part when it comes to safety. Sometimes, the base is separate from the pot. That leaves the door wide open for the pot to be knocked over. A pot full of incredibly hot boiling oil is dangerous when knocked over. The best option is a welded base. It makes the occurrence of a tipped pot less likely.
Choose Based On Your Skill Level
Take into consideration your skill level. Not all turkey fryers operate the same way. Look for something that's easy to use. The less complicated a turkey fryer is, the less likely it is you'll have an accident. 
Make sure to look at all the use instructions for models you're considering. You can make a delicious fried turkey with a basic fryer. Don't choose the most complicated turkey fryer you can find.
Bonus Features
Look for bonus items and accessories that may come with your purchase. Sometimes, the turkey fryer is nothing but the pot and base. That's not likely all you'll need, though. 
Try to find an option that comes with the pot, lid, base, and basket inserts for cooking other foods. A hot oil thermometer adds value, also. A marinade injector rounds it out even more.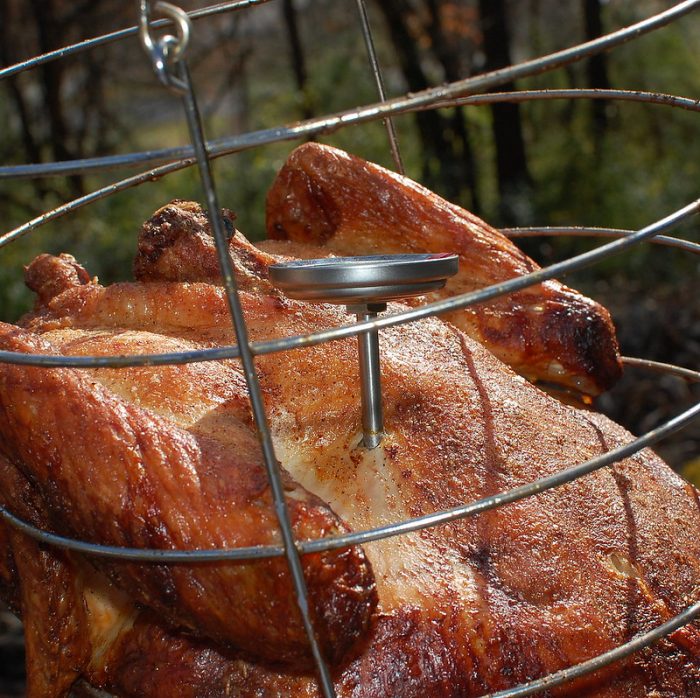 How Much Should A Turkey Fryer Cost?
There's a small range of prices for turkey fryers. You can find a decent one starting at $50. They run up to around $200 or more. Generally, the larger the fryer is, the more it will cost. You'll also pay more for fryers that come with additional items. 
Turkey fryers come in propane or electric turkey fryer models. The price ranges are typically about the same for either. Some more intricate electric turkey fryer models are a bit pricier, though. 
Best Turkey Fryer Options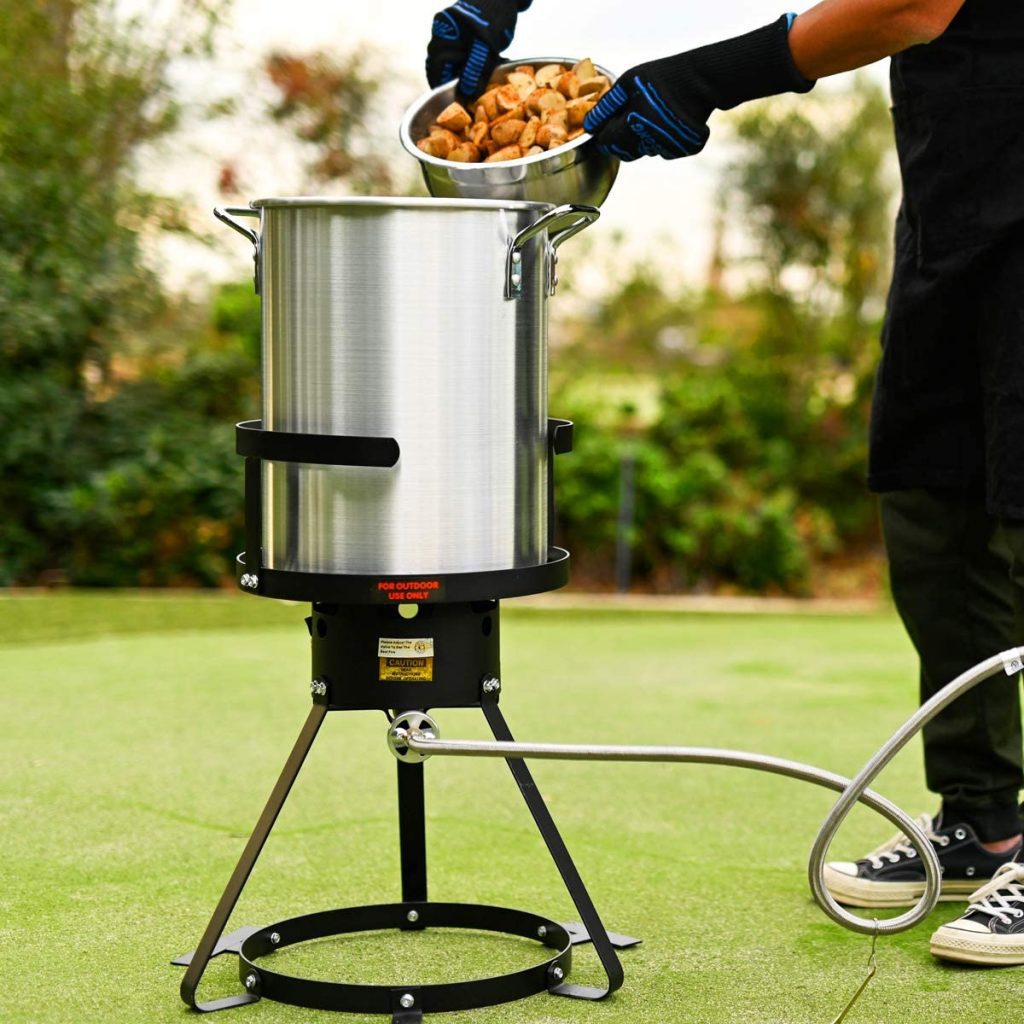 The Barton Deluxe is large enough to fry a 20-pound turkey. It comes with a seafood basket that's easy to lift by the handle. You also get a hot oil thermometer and a meat injector. The gas burner stand has a rail that extends around the pot to prevent it from tipping over. The set also comes with a poultry rack that allows you to position the bird for even cooking. The stand is made of steel painted black. Everything you need to fry a turkey is included in this kit. It's easy to use and is easily hand washed after.
Pros:
Affordable
Lots of added value items
Safety rail keeps pot more steady
Corrosion-resistant aluminum and steel construction
Easy to remove cooked turkey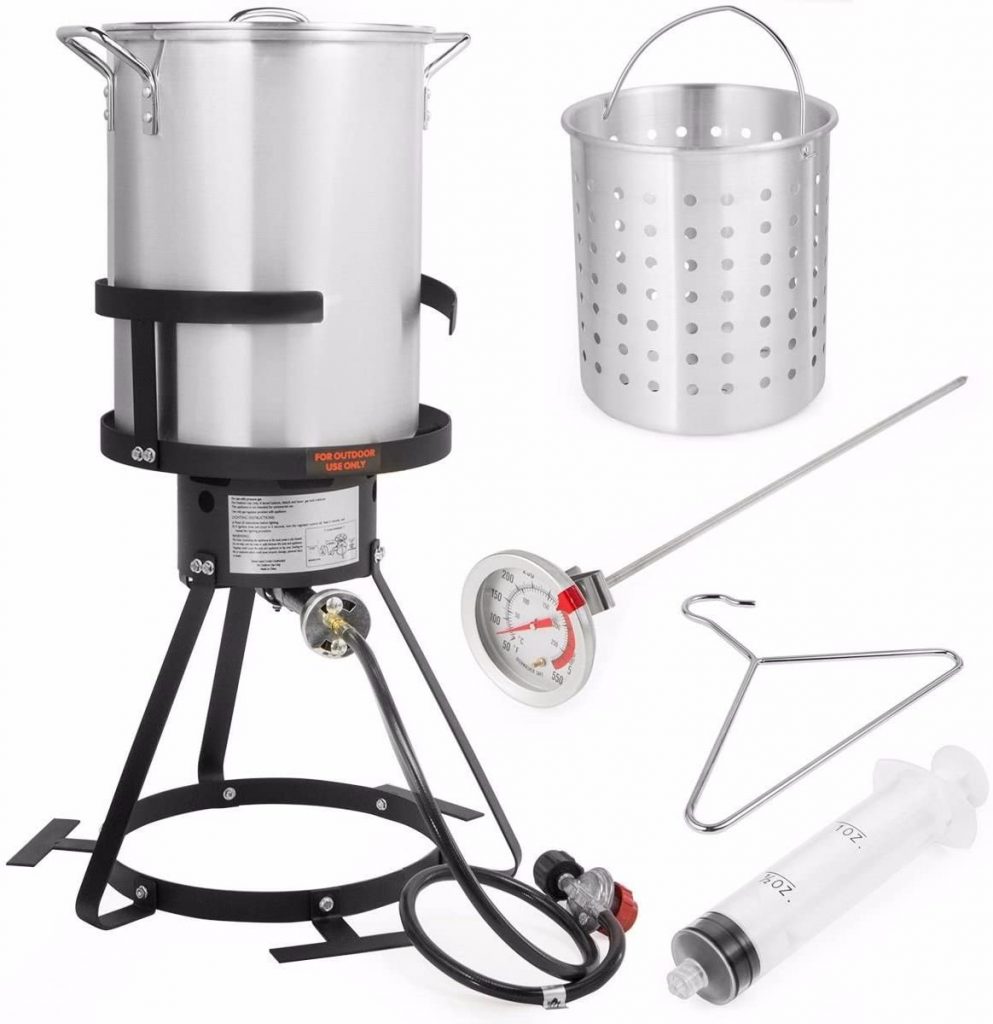 Cons:
No assembly instructions included
Slow to heat up
No timer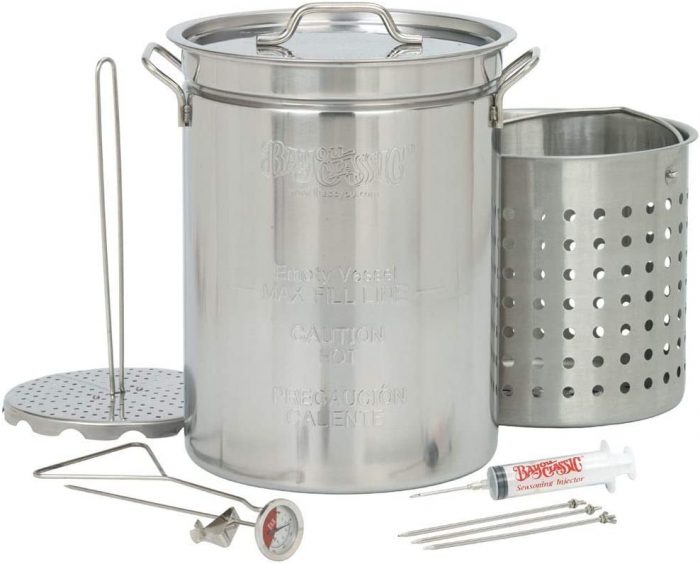 The Bayou Classic comes at a slightly higher price than the fryer above. It also is slightly larger. It comes with a large, perforated basket, a poultry rack, a thermometer, and a flavor injector. What you don't get is a burner stand. The pot is constructed of durable stainless-steel. It's easy to clean. This is a multi-purpose stock pot that can also be used to make stew, gumbo, chili, and more.
Pros:
Corrosion-resistant stainless-steel
Included accessories
Large, perforated basket for steaming and seafood
Large capacity turkey fryer
Easy to clean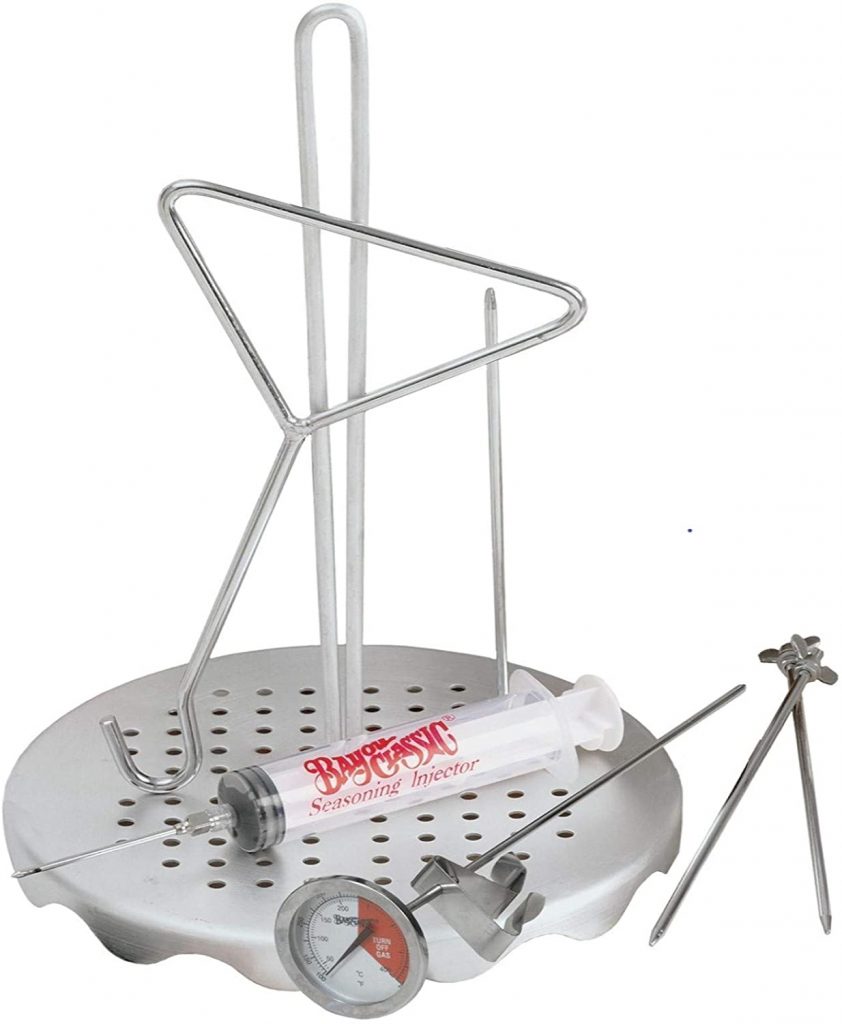 Cons:
Some pots leak
No burner stand included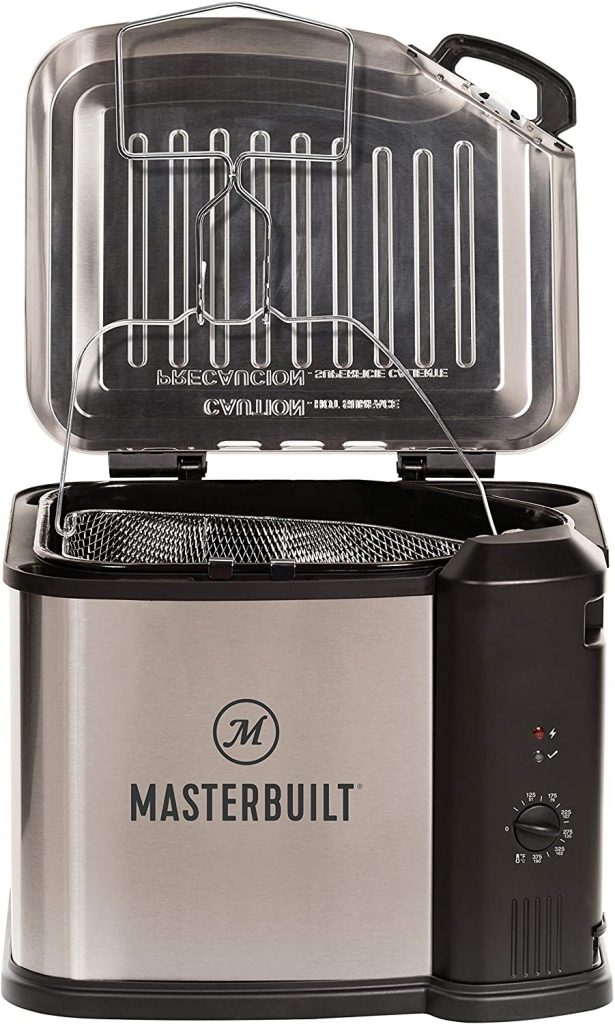 This is an electric turkey fryer by Masterbuilt. It can hold up to 10 liters of oil. This electric turkey fryer can accommodate up to a 20-pound turkey. The lid is hinged and removable. It comes with a cooking basket with a handle, so it's easy to remove food from the fryer. The unit has a drain valve to allow for easy cleaning, too. Masterbuilt's electric turkey fryer is for use inside your home. You can also use it to boil and steam foods. 
Pros:
Extra-large capacity
Affordably priced
Easy to drain and clean
Cooks fast
Easy to use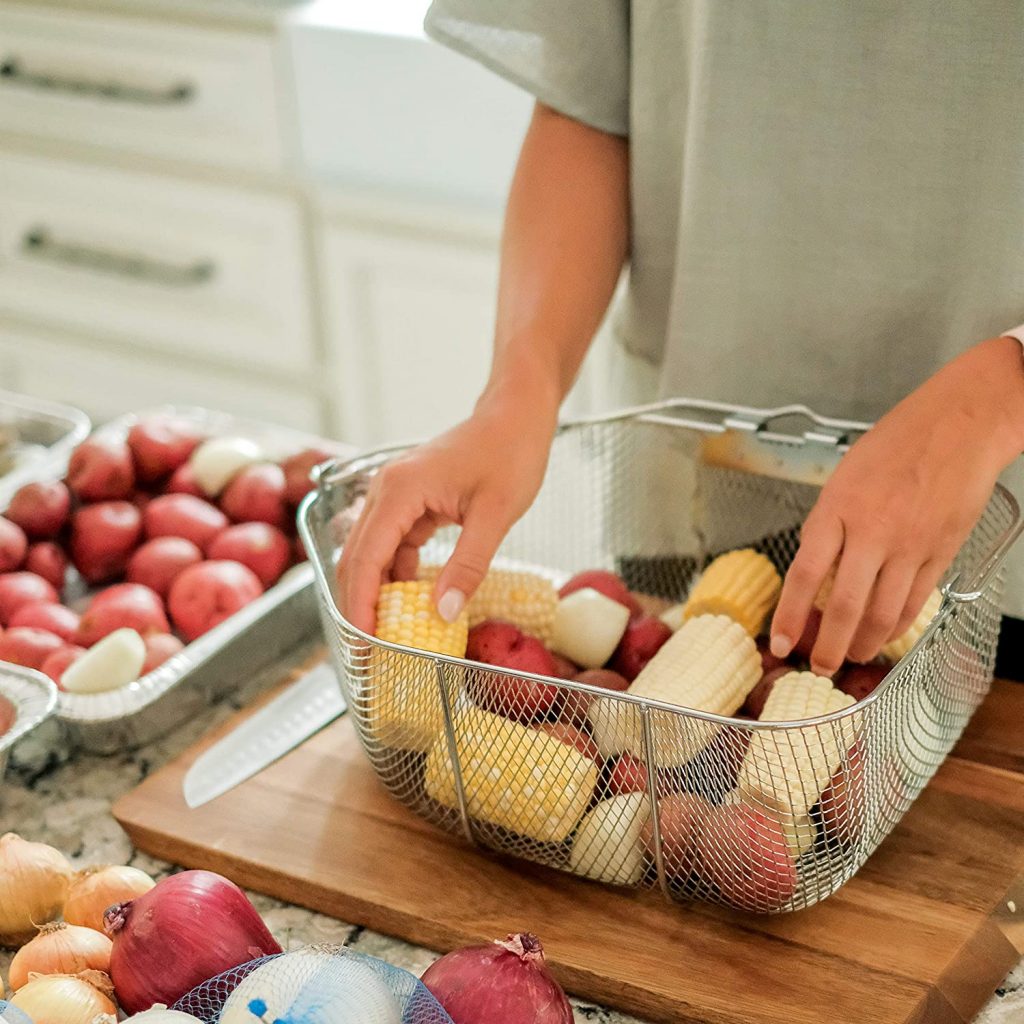 Cons:
Lacks in safety features
Temperature controls may be a little off
Tough to get crisp fried skin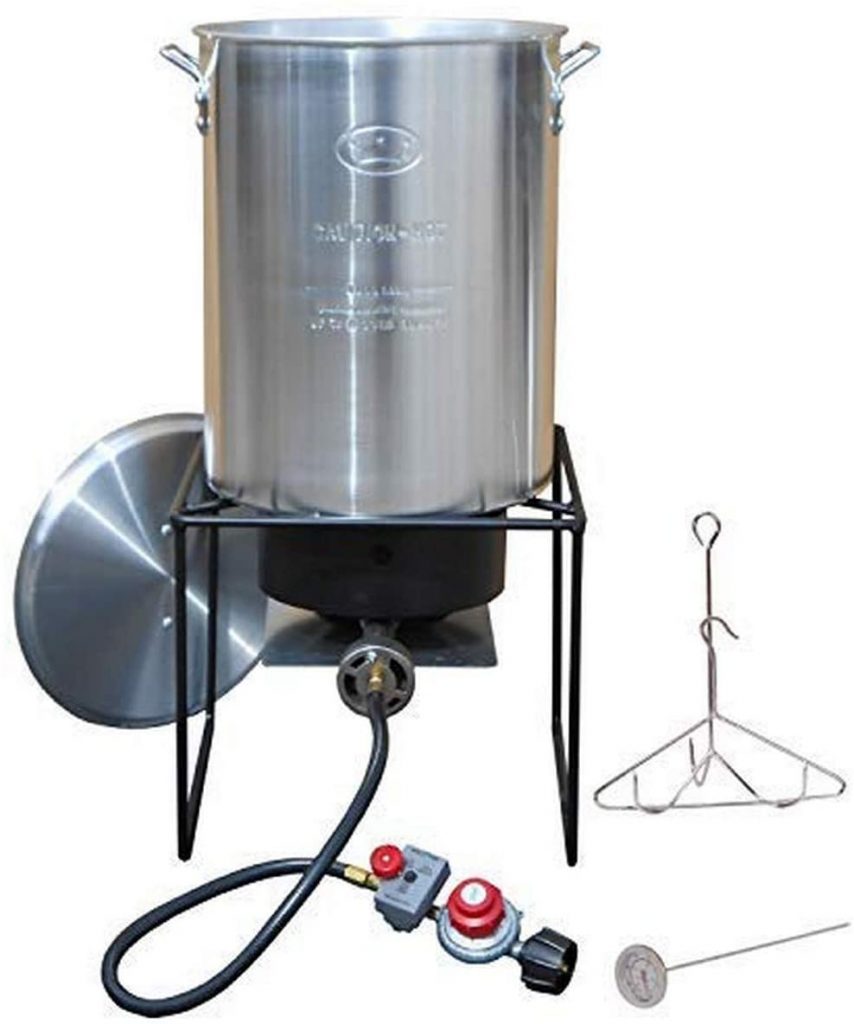 This King Kooker turkey fryer is highly rated. It's large enough to fit a 20-pound turkey. The burner stand is welded and easy to transport. It has a 38,000 BTU burner built-in. The fryer also comes with the LP hose and regulator for the propane. The pot is made of aluminum so it's lightweight, yet durable. A turkey rack, lifting hook, lid, and thermometer are all included with this purchase, as well. 
Pros:
Highly affordable
Welded stand is sturdy and durable
Powerful burner
Cooks fast
Large capacity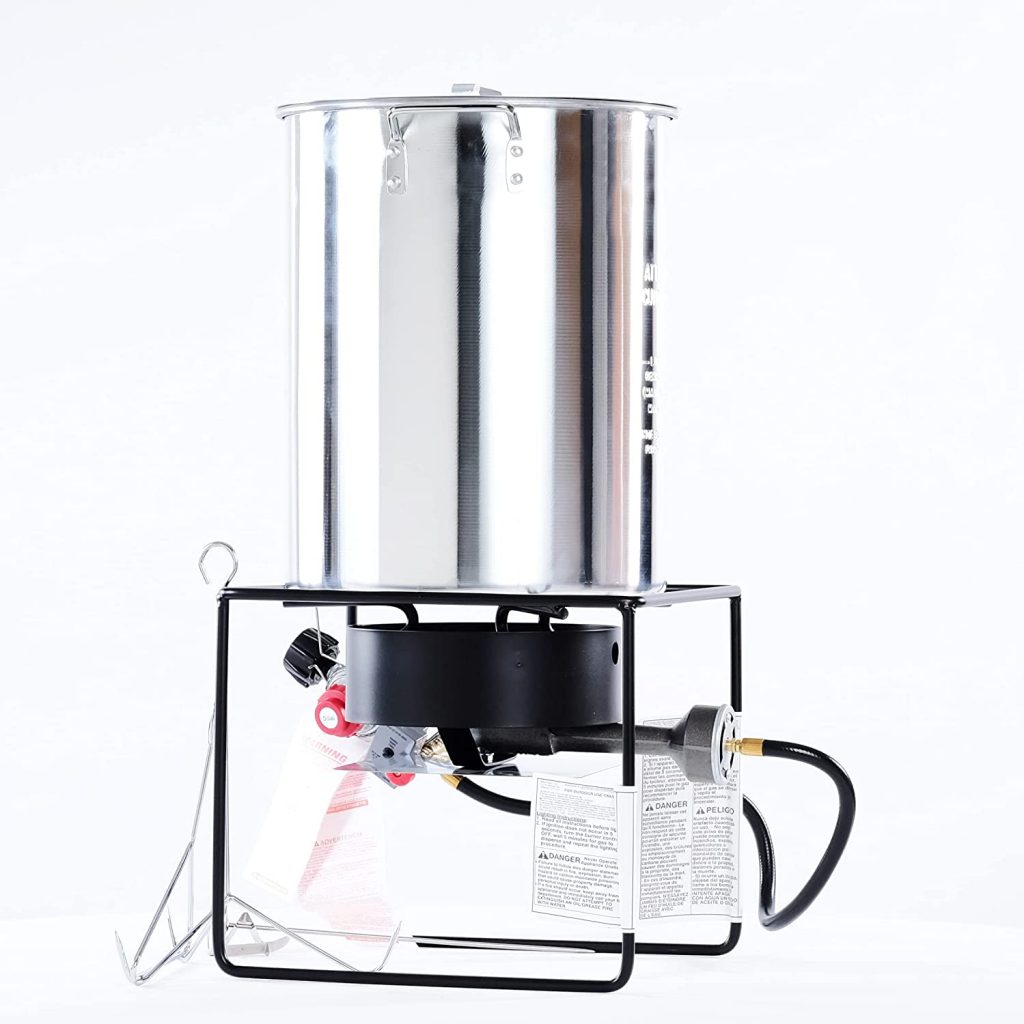 Cons:
Pot dents easily
Aluminum is thin
Which Is Better, Aluminum Or Stainless-Steel Turkey Fryer?
Aluminum is a better choice due to its ability to conduct heat. It heats quicker and gets hotter, so your food gets cooked better and faster. 
The problem with aluminum is it's not as durable as stainless-steel. It dents easily. It also stains worse.
Stainless-steel may take longer to heat up and longer to cook your food, but you can still get great results. The pots typically last longer and are easy to clean.
Conclusion
Turkey fryers are popular in American households around the nation. The best turkey fryer should be the right capacity and made of durable materials. It should come with the accessories and added value items you'll need for cooking the foods you intend to. Make sure you get a high-quality burner stand if you're going with a propane fryer for outside. Choose wisely between a gas or electric fryer based on the price, features, and intended use.
FAQs:
Are turkey fryers worth it?
They are worth it for people who will use them. They often can be used to cook more than just turkey. Find a good fit for your home with a good price for your wallet and it will be worth it.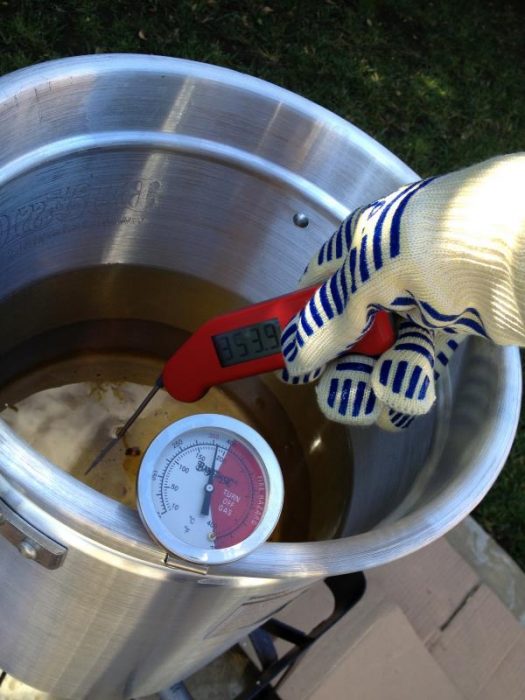 Why should you never deep fry a turkey?
Here are a few reasons why you shouldn't deep fry a turkey.
It's dangerous sometimes
They combust if they're frozen at all
It's cold outside where you must cook it
It shouldn't be left unattended
It makes a mess
It makes the meat less healthy
How long do you cook a turkey in an infrared fryer?
An infrared fryer cooks a turkey in about 2 hours.
Are oil-less turkey fryers any good?
Oil-less turkey fryers, or infrared fryers, cook fast, don't require any oil, and produce delicious results with crisp skin. Their downfall is they're more expensive.
What size turkey can you fry in a 30-quart fryer?
It will accommodate a 20-pound turkey.
How long do you fry a turkey?
Turkey fries fast. You need to account for 3.5 minutes per pound.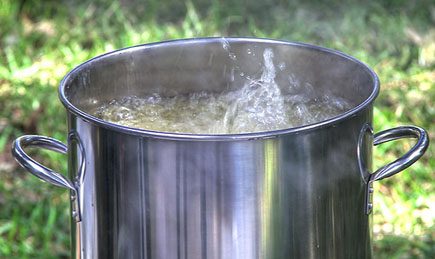 Do you have to use peanut oil to fry a turkey?
Peanut oil is the best for this use. You can also use safflower, soybean, grapeseed, olive, canola, and sesame seed oil.
How long does it take to fry a turkey in an oil-less fryer?
It takes about 2 hours, give or take, to fry a turkey in an oil-less fryer. Some of it depends on the size of the bird.
Is stainless steel or aluminum better for a turkey fryer?
Is an aluminum turkey fryer safe?
What is the largest turkey fryer?
How much oil do I need to deep-fry a 20lb turkey?
How many BTUs do you need to deep-fry a turkey?
Are indoor turkey fryers safe?
What size turkey for Char Broil Big Easy?
What size deep fryer do I need for a 25lb turkey?
Can you reuse oil after frying a turkey?
What else can you cook in a turkey fryer?
Disclaimer: FamilyHype.com (Family Hype & FamilyHype) is a participant in the Amazon Services LLC Associates Program, an affiliate advertising program designed to provide a means for sites to earn advertising fees by advertising and linking to Amazon.com.
Last Updated on June 26, 2022 by Alwisa Samain
DISCLAIMER
(IMPORTANT)
: This information (including all text, images, audio, or other formats on FamilyHype.com) is not intended to be a substitute for informed professional advice, diagnosis, endorsement or treatment. You should not take any action or avoid taking action without consulting a qualified professional. Always seek the advice of your physician or other qualified health provider with any questions about medical conditions. Do not disregard professional medical advice or delay seeking advice or treatment because of something you have read here a FamilyHype.com.