Today, most of us carry our own personal computers around in our pockets, purses, and other bags. It's just in the form of a phone. We do everything on our phones, from keeping in contact to browsing the internet, updating our social media, and even gaming. Gaming smartphones have become a way for us to do so much more than just communicate with others. They're what we work and play on, too. Playing is something that helps us pass the time and ease our minds when we need to (check this out for the best gaming laptops). And with the incredible specs of the best gaming smartphones, you don't have to bring your Nintendo Switch wherever you go.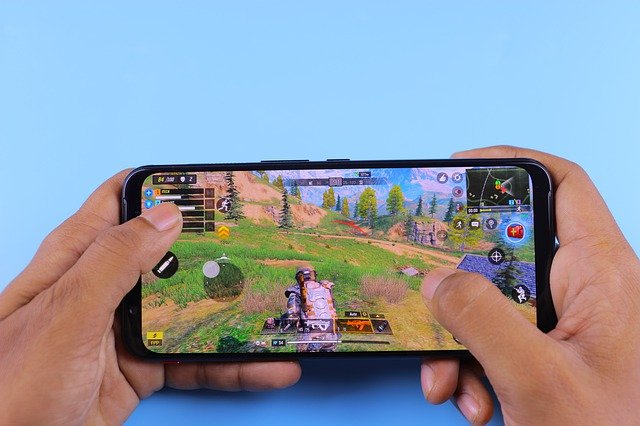 What is the ideal portable gaming device to help you do that? First, you'll have to decide between iOS and Android. Also, the best gaming phone is typically the latest one that's been released. You'll need to look at the display details—resolution, pixels per inch, and panel type. Does it have wireless charging? The size of the screen will be important, as well as the on-screen controls. Finally, look at the CPU and RAM to determine how fast each model is for a great performance.
Choosing a phone with iOS is pretty straightforward, as the operating system only works on Apple devices like the iPhone 14 Pro Max. We're going to look at some Android devices as examples. Then we'll discuss what you should look for in more detail. If you aren't able to test gaming phones yourself, keep reading for some good options.
Best Gaming Phone Brands
Nubia RedMagic 5G Gaming Phone
This Nubia phone has a 6.65-inch screen with an AMOLED HD display. It also has a 144Hz ultra-high refresh rate, so you don't have to put up with lags when playing. Your images will be crisp and clear so you can see all the detail you need in your favorite mobile games such as MOBA, Call of Duty, and more. It's a great phone that was designed with gaming in mind. You'll have seamless, flowing gameplay for all your sessions. You'll also get the fastest speeds on the 5G network wherever it's available. There are three colors to choose from that are meant to make you stand out from the crowd. You'll have plenty of battery life to keep you playing games and super fast charging.
Pros:
Active Liquid-Cooling system to keep the phone from overheating
Super fast
Includes headphones port
Bright, vivid images on the screen
Great battery life for all-day use
Large display
Cons:
Some configuration errors with certain carriers
Fingerprint scanner is finicky sometimes
Phone may be too large for some users
BLU G90 Pro – 6.5" HD+ Gaming Smartphone
This gaming smartphone from BLU is among the most affordable in the smartphone market. It's easy to choose one you like with the six funky colors it's available in. It has a large 6.5" screen with an infinity-edge display. You'll get 128GB of internal memory and 4GB of RAM, which rivals some laptops. The phone is equipped with a G90T gaming processor that has the power to push your games quickly and smoothly for more lifelike play. It's an Android device that runs on the Android 10 OS and the 4G LTE network. You'll also have the quad camera for taking incredible pictures and security features like fingerprint scanning and facial recognition technology.
Pros:
Super affordable
Large screen
Fun colors to choose from
Super fast
Smooth gaming experience
Cons:
Would be better with 6GB RAM
Sound is too quiet
Landscape setting is very sensitive to movement
ASUS ROG Phone 3
The ROG phone is a sought-after mobile device. With its 512 GB of memory, 144Hz/1 ms refresh rate, and 12 GB of RAM, you'll never miss a thing. The ROG 3 is the ultimate phone built around gaming. It's a 5G phone, too, so you can play all of the latest releases. Like most gaming phones, it has a cooling system to keep the phone from getting overly hot. You'll also get to enjoy a 6.59" screen with tons of color and super clear pictures that don't lag. It has a good battery life, so you can play for as long as you want, and it's equipped with one of the fastest processors in the world. Its newest model, the ASUS ROG Phone 7 Ultimate, is also a great contender.
Pros:
Smooth and fast gaming experience
ROG phone has an AMOLED display
Can customize many settings
Large screen
Phone won't overheat with cooling system
Dedicated gaming features
Cons:
Pricey
Both rear camera and front camera could be better
Heavy
ASUS ROG Gaming Phone
This is another Android phone by ASUS with a 6-inch AMOLED touchscreen that is ideal for gaming. It has tons of gaming-centric features and is meant to bring games alive for avid gamers with the most immersive experience you can get from any dedicated gaming phone. It has a super fast refresh rate for seamless playing and the fastest processor there is. The battery lasts all day, and you can customize the phone to your charging behavior.
Pros:
Fast and smooth display
Battery life is top of the line
Qualcomm SDM845 Snapdragon 845
Large screen with great graphics
5G connectivity
Cons:
Is The Best Gaming Phone Worth It?
Gaming phones are most certainly worth it for anyone who is fairly into gaming and would like to be able to do it wherever they go. That being said, they can also be worth it for someone who doesn't game that much. Why? Because gaming phones are built to have speed, lots of memory, and amazing displays.
Think about that. Even if you're not a gamer, you may very well like to watch shows or movies on your phone. Fast speeds and the memory you need to not have to wait for buffering all the time will be worth it to you if you just like to stream things on your phone, too. You'll also love seeing all the detail in the pictures when you have amazing displays.
Just remember, there are phones for gaming in all sorts of price ranges. You don't have to go beyond your budget to find the top gaming phone. You may have to compromise on some of the features you wanted, but you can still get a good quality gaming phone that fits your budget. It's better to look for what fits best for you, not spend too much on the right gaming phone. Otherwise, it won't be worth it in the long run.
Features
You'll choose your OS and decide if you want to go with the latest and greatest or spend a little less on an older model. Then what?
Check out the screen details. The top gaming experience will come with a high-resolution screen. You'll want to be able to see all of the details of the scene you're playing in and the characters you're playing with. Look at the resolution numbers. You can also check out the screen's pixels per inch, or PPI, if it's available. It's found by using the screen size and the display type. The display type is important, too. You can look for AMOLED, QHD, or UHD. QHD equals 2K, and UHD equals 4K.
Many gaming phones have larger screens. But some people are concerned with the phone fitting in their pocket and may want to scale down on the size of the screen. If you're not worried about that, look into a phone like the ROG phone that can be purchased with a 6.59" screen to play games on.
The processor is what gives the best gaming phones their power and speed. Look for a gaming phone that has the fastest processor, such as the ROG phone by ASUS, to help drive your gaming experience to the next level.
Working along with the processor is the amount of RAM you have. For avid gamers, the lowest you'll really want to go is 6GB. Someone who doesn't do a lot of gaming but does it occasionally can get away with 4GB. If you want super fast speed and seamless flow, get as much RAM as possible.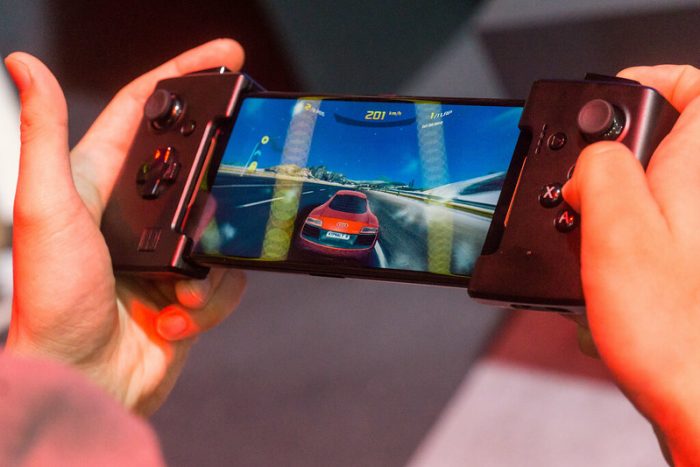 Best Gaming Phone Conclusion
Gaming is something we can do virtually anywhere now that we have smartphones. Finding the ideal gaming model can be as easy as looking for a high-resolution, vibrant display quality on a phone with a fast processor and plenty of RAM. That's how you'll get a seamless, smooth playing experience. You need to adhere to your budget restraints, though, and get as many features as possible for a price that feels comfortable for you.
FAQs
What Was The Best Gaming Phone In 2020?
The ASUS ROG Phone 3 was the best gaming phone of 2020.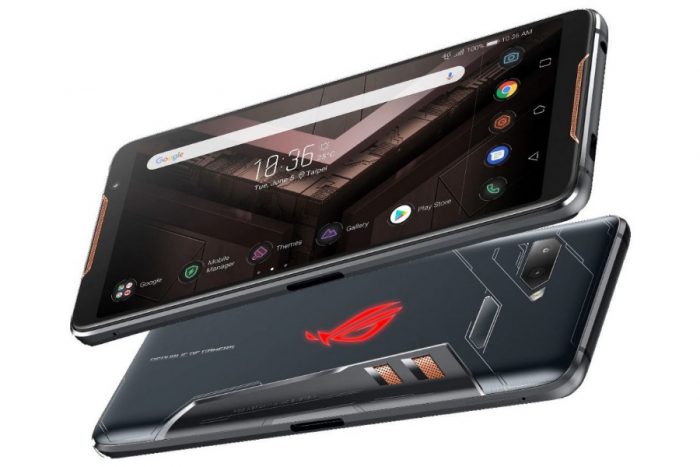 Which Is The Best Gaming Phone For PUBG Gaming?
This one goes to the ASUS ROG 3 phone, also.
What Is The Fastest Gaming Phone?
The ASUS ROG 3 has the fastest processor being put in gaming-focused phones.
What Is The Cheapest Gaming Phone?
The cheaper gaming phones include the Samsung Galaxy S23 Ultra and the Poco F4 GT.
Is 6GB RAM Enough For A Gaming Phone?
Yes, this would be enough for many mobile gamers. Though, if you're an avid gamer, this is the minimum you would want for your smartphone.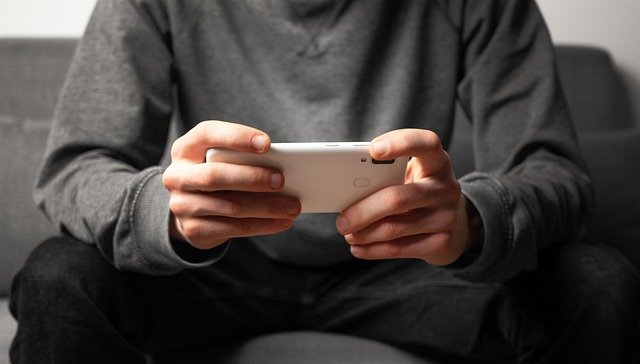 Is The iPhone The Best Gaming Phone?
It doesn't really have any gaming-specific features. However, Apple made some good upgrades to the technology of the new iPhones that are conducive to providing users with a better experience.
How Do I Choose The Best Gaming Phone?
Which Phone Is Best For PUBG?
What Is More Important, RAM Or Processor?
Is Snapdragon 8 Gen 2 Good For PUBG?
Which Phones Are Best For Gaming In 2023?
What Are The Top 5 Gaming Phones?
Which Model Has The Highest RAM?
How Do I Know That My Phone Is Good For Gaming?
Is Higher RAM Better For Gaming Phones?
Last Updated on April 14, 2023 by Jeanne Meets
DISCLAIMER
(IMPORTANT)
: This information (including all text, images, audio, or other formats on FamilyHype.com) is not intended to be a substitute for informed professional advice, diagnosis, endorsement or treatment. You should not take any action or avoid taking action without consulting a qualified professional. Always seek the advice of your physician or other qualified health provider with any questions about medical conditions. Do not disregard professional medical advice or delay seeking advice or treatment because of something you have read here a FamilyHype.com.