Caffeine is an essential part of many people's daily routines. It also provides many benefits to the body. And for some, it's about much more than just the jolt of drinking a cup of it in the morning. Drinking coffee lifts the mood and keeps us energized throughout the day. The aroma in the house as we start brewing a cup makes us feel better and more motivated to start the day. Many people don't feel prepared to take on the morning until they've had that perfect cup of freshly brewed coffee.
Some benefits of having a coffee and espresso machine at home:
It gives you high-quality fresh coffee.
It provides you with coffee whenever you need it.
It provides many best benefits to the body.
It enables you to experiment with the taste of the coffee.
It enables you to save money in the long run.
It can serve many people.
Choosing Your Coffee Maker
Coffee is important, so selecting a good coffee maker can be difficult. You need to start with what type of machine you like. The type that will suit you may also depend on how much caffeine you drink every day. Look at the prices to find one in your budget range. Pay attention to the smart features you'd like, such as programmable functionality, strong coffee brewing, and brew temperature. If you don't need a smart coffee maker, you can look for a more traditional one. Finally, look at the style and counter space it will need.
The coffee we drink and the way we drink it is quite a personal thing. It's important for us to have a good machine that gives us the experience we want. Let's talk about how to select the right one for your golden cup standard and preferences. Then, we can look at some specific options.
Types Of Coffee Makers: Choosing What's Best For You
There are many more types of coffee makers than there used to be. You can find everything from a manual coffee maker to a one-push espresso machine. The choice is yours for what kind you'd like to have in your home, considering how many cups of joe you drink in a day. Here are the most common types being used at home and in some small coffee shops.
Drip Coffee Machine
This is the traditional type that most of us are familiar with. We grew up with these in our homes. They're easy to use, come in many different sizes, and can be programmable. The beans are brewed in a carafe (glass carafe or stainless steel coffee maker) that usually sits on a warming plate. It keeps the liquid hot once it's brewed. For others, this is one of the top picks for their home. The best drip coffee makers have a brew basket and a removable water reservoir, and some machines use disposable filters. Examples of this machine are the Breville Precision Brewer Thermal Coffee Maker and Technivorm Moccamaster.
Single-Cup Capsule 
This is what Keurig introduced, and since then, they've blown up in the market. You can often make different kinds of drinks in a single-serve coffee maker, even hot cocoa. You make just a single serving at a time in the best single-serve coffee makers so everyone can make what they like. Another example of this machine is the Nespresso Vertuo.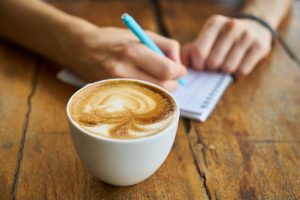 Pour-Over 
You can brew a very bold and full-flavored cup with a pour-over coffee maker. You put the grounds in a paper filter that gets placed into a cone-shaped basket or funnel. Then you'll pour water over the grounds in stages. The beverage brews a bit slowly for just one cup, but the result is full-bodied and strong. Make sure you find one with a good coffee bed.
French Press
This type consists of a carafe with a press that fits inside. You add the grounds of your choice, then pour just-boiled water on top of them. Leave it to steep until it has the desired level of brew strength you'd want. When you're ready to pour your drink, push the press down to secure the grounds in the bottom of the glass carafe. French press coffee is usually very bold and flavorful.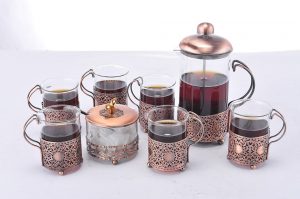 Cold Brew Coffee Maker
For those who like cold or iced drinks, cold brew coffee makers may be the right choice. You can brew large batches of cold drinks in this type of maker to keep on hand for up to two weeks. There is no heat used in the brewing process, so the best cold brew coffee gets a full flavor.
Espresso Machines 
The traditional espresso machine requires a bit more work than some people would like because of pre-infusion. That being said, you can make an excellent cup of espresso with the right type of machine. The best coffee and espresso maker can brew two shots at a time, has a frother attached, and has various levels of involvement. Keep in mind there's usually quite a learning curve with these coffee makers. You can also make microfoam milk with the included milk frother.
Capsule Espresso
These are also known as pod coffee makers. They make it much easier for you to make any type of drink at home that is espresso-based. You can make espresso shots, lattes, cappuccinos, mochas, specialty coffees, and more without all the complexity of a traditional espresso machine. You can get your caffeine fix using pods with pre-measured espresso or pre-ground coffee.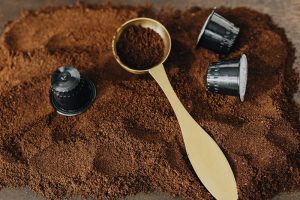 Percolator 
This type has been around for a very long time. You can get it in an electric version or one that sits on a stovetop. The hot water is forced through a tube that continues to wet the grounds at the top of the machine. These are really great for people who like strong and strong aromas.
Other types of machines include the 8-cup coffee maker, Aeropress coffee machine, stovetop coffee machine, siphon coffee machine, and more.
Top Coffee Makers
A great-tasting cup of coffee has to do with several factors. Obviously, different kinds of machines can make a difference in the way your drink tastes, but there are other things that also affect coffee quality. One thing that helps to make the quality coffee taste is to use whole beans that you grind at brew time using a coffee grinder. Try using freshly ground coffee beans for better-tasting coffee.
Another tip for getting the desired taste is to use a ceramic canister for storing coffee once you've opened it. If you can find one that's dark in color, that's even better. It helps keep the coffee fresher for longer. The water you use can also change the taste of your drink. Try to use filtered water only, and you'll find you get a much better-tasting drink.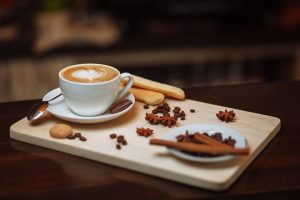 Source: pixabay.com
Make your choice of the type of machine you're going to buy that matches the kind of aroma and taste you're looking for. If you really like bold, full-bodied coffee, the top machines for you are the French press or espresso machine. If you're looking for something that brews evenly and produces a more mild-tasting, you might be better off with automatic drip coffee makers or single-cup capsule types.
Great-tasting coffee will come from a clean machine. There is oil in beans and freshly ground coffee. That oil gets deposited into your coffee maker. Every time you brew, more oil gets left behind. That oil affects the way your coffee tastes. Clean your machine often for a delicious cup.
According to experts, the best coffee makers with programmable and automatic drip brewers must have thermal carafes and a certification from the Specialty Coffee Association of America (SCA).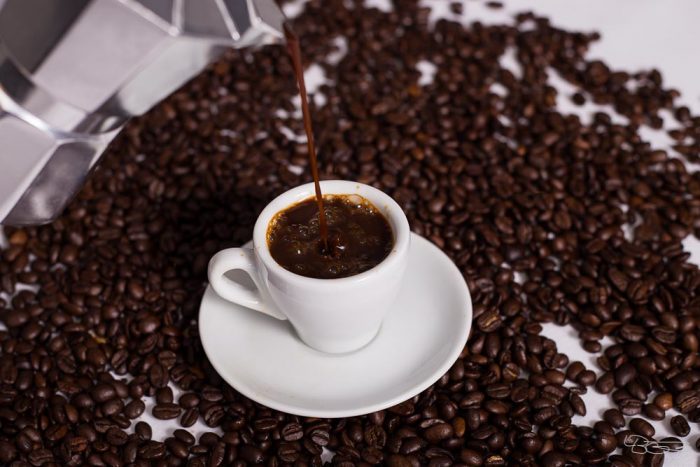 Features
There are features you can decide on when you're looking for a good machine. Here are some of the most popular to consider.
How much do you want to be able to make at one time? Will you be brewing a cup for yourself, or do you want to brew for an entire household?
Are you kind of a mess in the morning? Would you rather set your machine to brew for you as you're getting up? You can select a programmable machine that allows you to do this.
Some machines allow you to brew regular or bold, or somewhere in between. Consider checking the brew cycle and brewing time feature as well.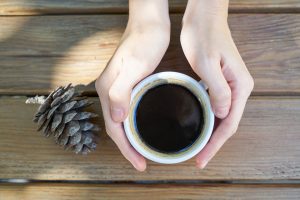 Choose the size that will work for the space you have.
Brew Temperature And Brew Times
You can get a cold brew type or one that brews hot drinks. If you like super hot, a percolator might be the way to go or a machine that allows you to set a brewing temperature.
You also need to look at your budget and choose within a good price range for your household. The best coffee makers come in at all sorts of price levels, so you can find one that works for your budget with a little research.
Top Coffee Makers
Ninja Specialty FoldAway Frother
This machine does it all. It's a hybrid model that allows you to brew a single cup size, a full carafe or half carafe, or a variety of specialty drinks. There are actually six sizes of drinks you can make. You'll be able to mix delicious iced drinks and cold milk, too. There is a built-in milk frother that easily folds away when it's not in use. And the physical footprint of the machine doesn't require a lot of counter space.
Pros:
Incredibly versatile
Easy to use
Fits most spaces without issue
Brews delicious coffee
Great value for money
Cons:
Frother doesn't heat milk
A little pricey
Thermal carafes do not heat
Cuisinart DCC3200P1 Perfectemp
This is a drip type with a large carafe that's great for households where multiple people drink coffee or a person that needs an XL cup. It has a stylish, clean look that can fit in with most types of kitchens. You can program it to brew your drink as you're getting up so it's ready when you want it. You can also choose to do a bold brew. This drip machine type weighs less than 4 lbs. and takes up very little counter space.
Pros:
Small footprint
Large capacity
24-hour programmability
Comes with a limited 3-year warranty
Brews quite hot
Brews quickly
Cons:
The lid on carafe doesn't open all the way
Hot plate prone to rust and corrosion
Noisy buzzer
NinjaCE251 Programmable Coffee Brewer
This is a drip machine type by Ninja that is much like the Cuisinart mentioned above but at a lower price. This one has a glass carafe where the liquid drips can hold up to 12 cups. You don't have to use the carafe to fill the water tank as the tank is removable and can be easily taken to the water source. You can program your machine for up to 24 hours ahead of time, too. Choose from classic or rich to get a great taste for your preference.
Pros:
One of the best drip coffee maker
Removable reservoir for easier filling
All parts dishwasher safe
The warming plate time is adjustable to keep the coffee warm
Mid-brew pause so you don't have to wait for a cu
Cons:
Produces a lot of steam for under-counter placement
Delay brew operation is a little confusing
Loud functioning
Keurig K-Elite Coffee Maker
This machine is a capsule type that makes one cup at a time. You can brew a cup based on each person's personal tastes and preferences. You'll have five sizes of cups to choose from so you can make your coffee more diluted or less. There is a strong brew button, as well. The water reservoir can hold up to 75 oz. so you don't have to fill it up as much. Keurig designed this machine with quiet brew technology so you can brew a gold cup in peace.
Pros:
Large capacity reservoir
Brews quickly and quietly
The drip tray can be removed for larger cups
Maintenance alerts
Can brew iced coffee
Cons:
Leaking from reservoir
Reservoir difficult to reattach sometimes
No way to see water level from front
Conclusion
Not all machines are the same. We have so many different ways to make coffee at home now. You need to select the one that fits your lifestyle and your taste. Consider how you like your beverage to taste, when you like to drink coffee, and how many people will be using the machine. Decide whether you want a machine that can make many different types of drinks or a simple drip machine type that makes one large pot for everyone to pour from. The coffee maker that is right for your home will match your preferences for a good price.
Frequently Asked Questions About The Best Coffee Makers
What Is A Good Coffee Machine To Buy For Home Use?
If you have a lot of coffee drinkers who like making different kinds of coffee, go with a hybrid like the Ninja Hot Specialty Fold-Away Frother machine mentioned above.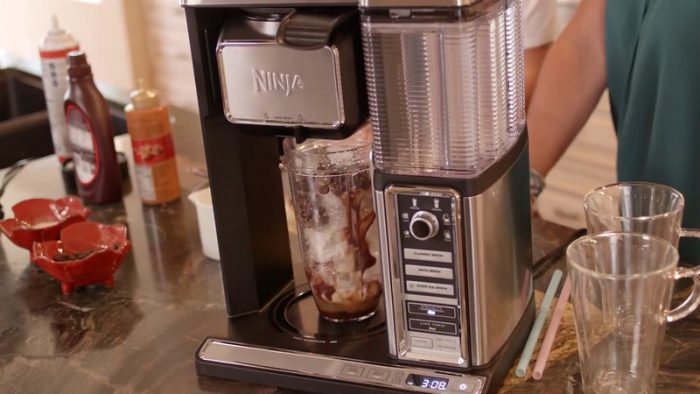 What Brand Is Highly Recommended?
According to leading digital publishers, the top brand for a drip type machine is Braun.
Which Drip Coffee Maker Makes Great-Tasting Brewed Coffee?
Most drip coffee machines make good-tasting cups, but The Braun BrewSense Drip is known to be the most famous.
What Is A Good Inexpensive Coffee Machine?
Mr. Coffee 12-Cup is one of the cheapest manual coffee makers in the market that can be ordered from Amazon for less than $30.
What Machine Does Starbucks Use?
Looking for Starbucks or Seattle Coffee gear? Popular coffee shops like Starbucks are using high-end coffee machines. Starbucks uses a machine made by a Swiss company called Mastrena. It was specially designed just for their use.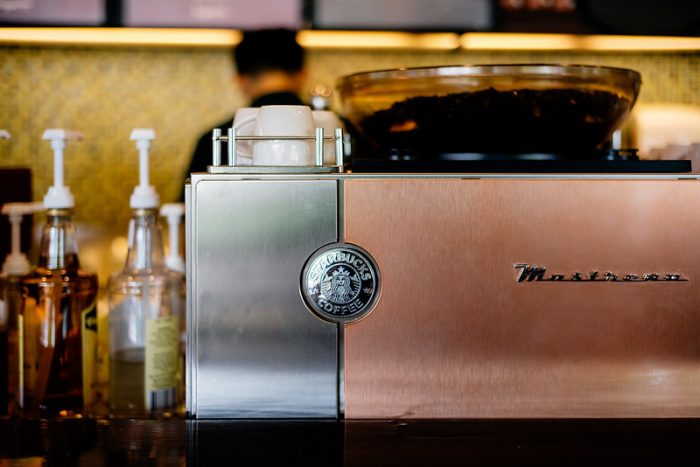 Are Expensive Coffee Makers Worth It?
The best smart coffee maker will most likely be more expensive, but these machines usually are worth it because you get more options for making a delicious cup of caffeine just the way you like it. This is also true if you're looking for the best programmable coffee maker.
What Are Some Of The Top Machines Under $100?
The Ninja Programmable CE201 and the Mr. Coffee are the top options for less than $100.
How Often Should You Replace Your Coffee Machine?
It's ideal if you replace your machine about every 5 years. The better you are at taking care of it and cleaning it, the longer you can make it last.
How Do I Choose The Right Machine?
Last Updated on April 14, 2023 by Jeanne Meets
DISCLAIMER
(IMPORTANT)
: This information (including all text, images, audio, or other formats on FamilyHype.com) is not intended to be a substitute for informed professional advice, diagnosis, endorsement or treatment. You should not take any action or avoid taking action without consulting a qualified professional. Always seek the advice of your physician or other qualified health provider with any questions about medical conditions. Do not disregard professional medical advice or delay seeking advice or treatment because of something you have read here a FamilyHype.com.