Hewlett-Packard, or HP, is a company that was originally founded in 1939. Today, it is one of the leaders in the computer hardware industry. HP is known for producing a full range of laptops for all types of users that are reliable and reasonably priced. No matter what you're intending to use your laptop for, HP will likely have an option that fits the bill for the best to buy.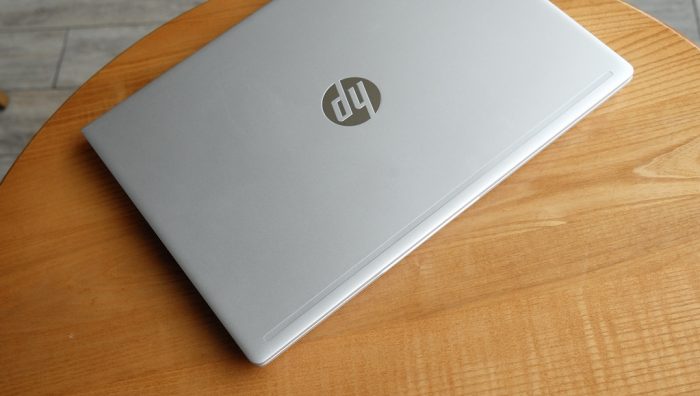 The best HP laptop on the market will be the one that includes features to support the kind of tasks you will be performing. HP has a line of premium laptops, a line of gaming laptops, a line of business laptops, and some 2-in-1 laptops. Set a budget for your laptop before you shop. Look for the most important features, such as screen resolution, processor power, onboard memory, storage space, connection ports, and build details.
The first section of this article is going to cover a few of the HP laptops that are currently on the market. After that, we'll discuss what to look for in greater detail.
Best To Buy HP Laptop Options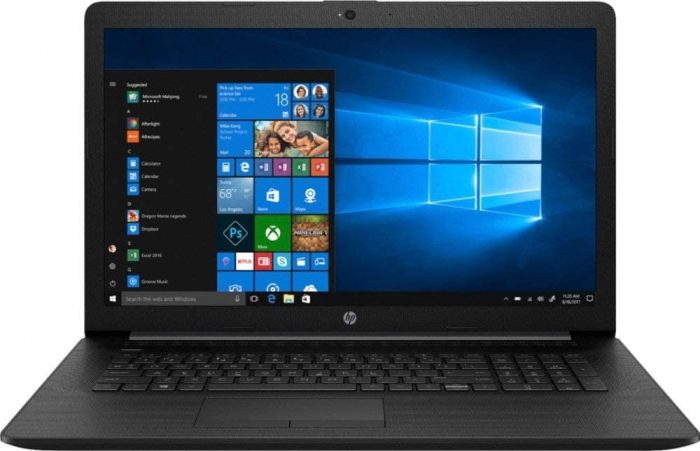 This HP laptop has the largest screen you can get. It has a quad-core processor that can push a refresh rate of up to 3.9GHz. It comes with 8GB of RAM and 256GB of SSD storage. There is a DVD drive, as well as three USB ports and an HDMI connection. You'll also have a port for your headphones. This is a good option for business users, college students, and moderate to heavy gamers. It's equipped with Windows 10 Home and comes at a price that's under $1,000. 
Pros:
Fast speeds 
Easy and quick setup
Crisp, clear display
Large screen
Long battery life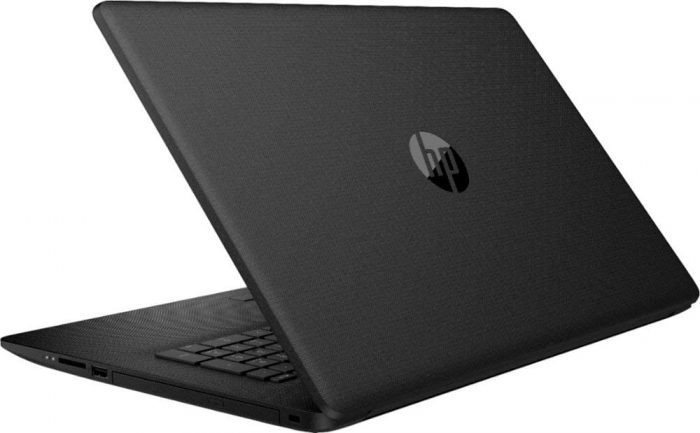 Cons:
Comes in S Mode for Windows that must be disabled for Windows Home version
No touchscreen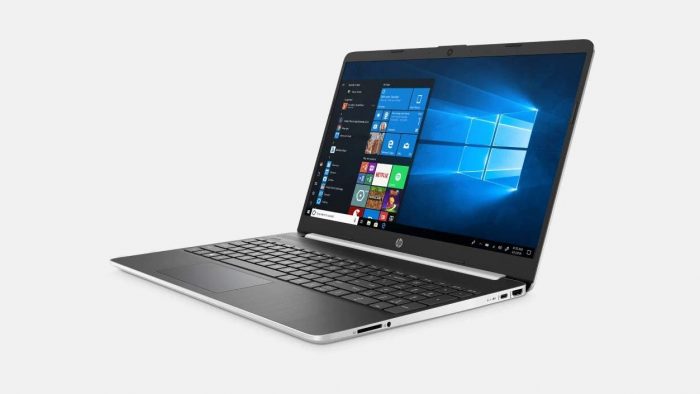 This is a premium laptop with an affordable price. It comes with the 10th Gen Intel Core i5 processor. It's powerful and has 16GB of RAM onboard so you get lots of speed and smooth operation for multi-tasking, gaming, and running any kind of software. There are 512GB of SSD space, too. It comes with Windows 10 OS. The display is maximized by the micro-edge bezels on two sides. It's also WLED-backlit for extra brightness. There are plenty of connection options that include a Type-C USB and three other USB ports. It weighs about 5 lbs. and has a super slim profile.
Pros:
Great value for money
Plenty of RAM for multi-tasking
Touchscreen gives more flexibility for navigation
Very fast
Nice premium design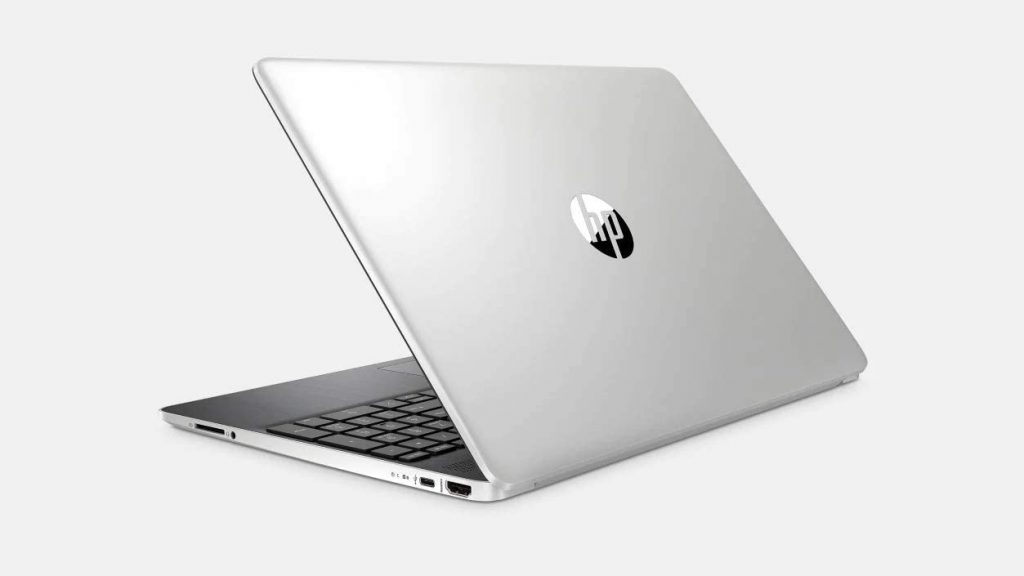 Cons:
No DVD drive
Keyboard design has an edge 
Resolution could be higher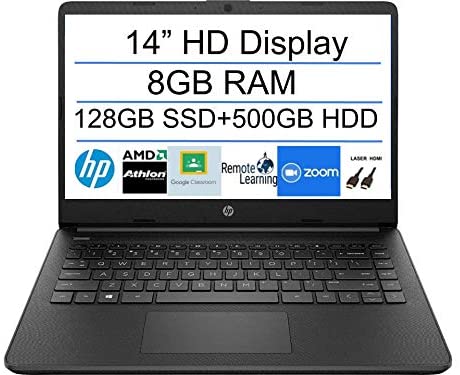 This is a smaller premium level laptop. It's highly affordable at less than $500 on Amazon. This laptop includes an AMD Athlon Silver 3050U processor and 8GB of RAM to work with. The SSD storage space is only 128GB, however, it also has another 500GB of HDD space. It's Bluetooth and WiFi enabled and runs on Windows 10 in S Mode. There is also a separate dedicated AMD Radeon graphics card to help this computer work even faster. The whole laptop only weighs a little more than 3 lbs. so it's great for toting to work or school.
Pros:
Very affordable
Lots of extra storage space
Dedicated graphics card
Super lightweight
Fast, easy setup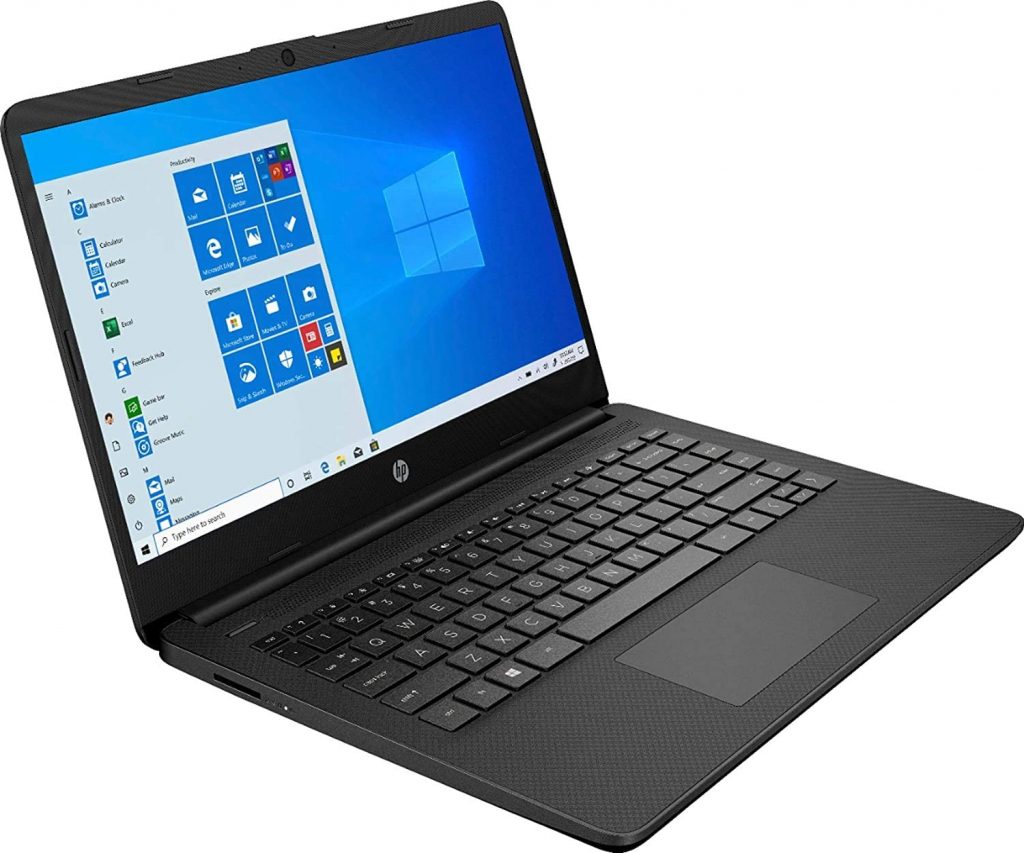 Cons:
Webcam is poor quality
Audio could be better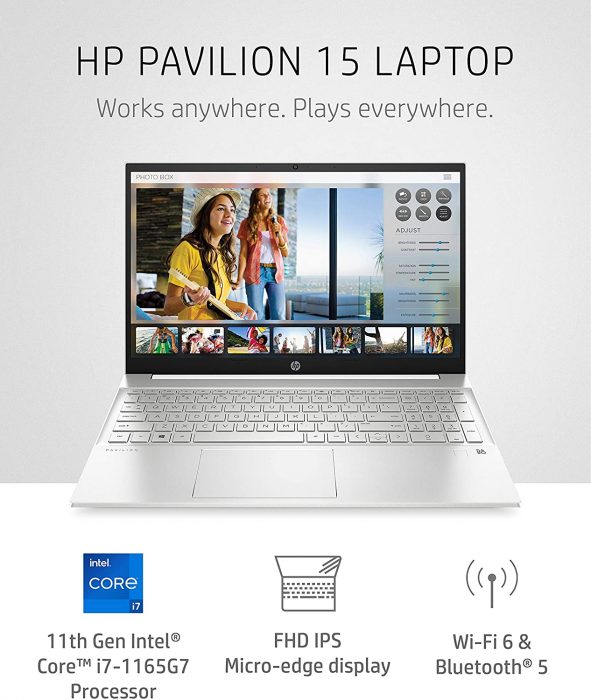 The HP Pavilion is powerful and fast. It has the 11th Gen Intel Core i7 processor and 16GB of RAM to work with. It has full HD and IPS display with micro-edge bezels on two sides. You'll have 512GB of SSD space for saving important projects, too. The keyboard is full-sized and includes a numeric keypad to the right for 10-key entry. You'll get up to 8 hours of operating time off a full charge of the battery so you can work anywhere. The Pavilion works with Windows 10, has many connection ports, and is lightweight for easy transport.
Pros:
Fast and powerful processor
Lots of RAM for multi-tasking
WiFi 6 and Bluetooth 5.0 enabled
Dedicated graphics processor
FHD screen with stunning display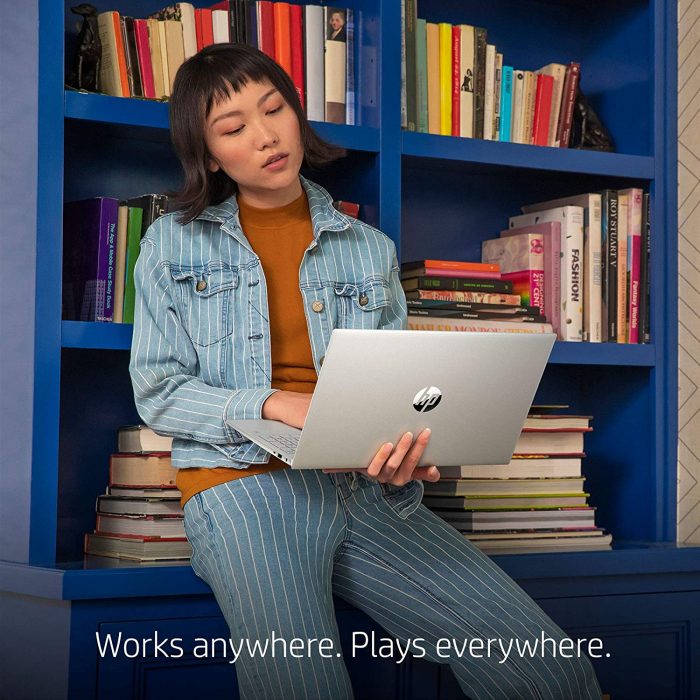 Cons:
No backlit keyboard
No touchscreen
Noisy fan
On A Budget—What Is The Best And Cheapest HP Laptop?
You can get the HP Notebook 14 Laptop for right around $300! That's a steal from one of the world's top computer hardware manufacturers. Even for that price, you still get a fast processor, an HD screen, and a long battery life. It works with 4GB of RAM and only has 128GB of SSD storage space, but you can easily add to your storage capacity in other ways. 
What you won't get with this budget-friendly laptop are the bells and whistles that come with other, more expensive computers by HP. You should have enough power and speed to get through your work tasks or your school work efficiently, but not the bonus features that allow you to work at lightning speeds or multi-task like a pro. 
Time To Shop—How Do I Choose A Good Laptop?
Now, let's talk about the features you should look for when you are shopping for the computer that's best to buy for your needs. We mentioned some of them in the opening of this article.
The screen of any laptop is going to be important for all users. You want to check out the resolution. The larger the screen is, the better you'll want the resolution to be. That will ensure you're looking at crisp, clear pictures. The colors are important, too. No one wants to look at washed out colors on the display. Look for a bright, vibrant screen that has good backlighting. IPS is something you will want, especially if you will be watching lots of videos or doing lots of gaming on your laptop. It makes it where you'll be able to see everything as it's meant to look from almost any angle.
The brain of a laptop is the processor. This is what gives your laptop the power it has to work with. When you have a more powerful processor, you don't have to wait as long to upload things, to open pages, to process data, or even to boot up the laptop from sleep mode. For adults or teenagers, gamers, image workers, or engineers, better processors are almost essential. Younger children may not need as much power, however.
Onboard memory works along with the processor to move data around sending and receiving signals while performing tasks. This is referred to as random-access memory, or RAM. If you don't have enough of it, you'll likely experience lagging in the speed of your laptop because the lack of RAM means everything gets congested and bogs the processor down. 8GB is what we'd recommend as a minimum to keep this from happening. Heavy data-driven programs, complex games, and other types of work will require more RAM for smooth operation.
There are many reasons you'll want a lot of storage space on your laptop. If you work with visual media like photographs, videos, graphic designs, and such, you'll want a lot of SSD space. Usually, you can expand your storage space pretty easily, though. Definitely consider your options for expanding before choosing the laptop best to buy for your home.
Not all laptops have the same connectivity options. You should look for one that has a few USB ports and at least one HDMI port. You'll likely want a headphones connection, too. Other options include the Type-C port, ethernet connections, and SD card slots.
Finally, look at the build of the laptop. Does it have a full-sized keyboard? How large is the screen? Is it durable? How thick are the bezels? If you're going to be giving this laptop to a young child, look for one with a more durable build. If this is going into a briefcase every day, find one that's lightweight and very slim. Choose the build based on the user.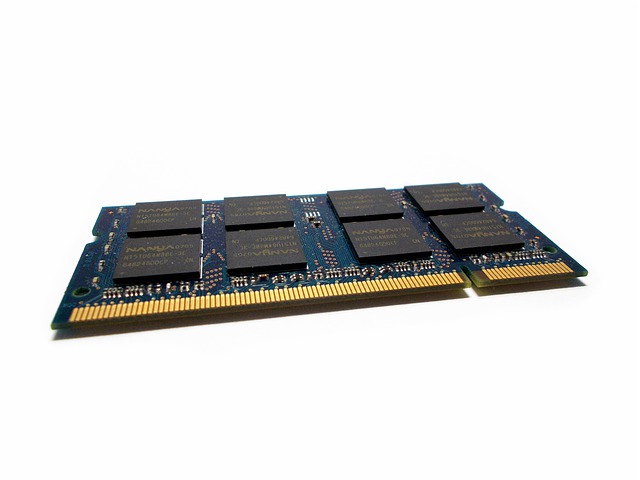 Different Kinds—Which Type Of Laptop Should I Choose?
HP has different lines of laptops to fit various needs. We're just going to briefly touch on what they are and who might benefit the most from them.
Premium – The premium line is the HP Spectre series. It has an incredibly sleek look to it. It's extremely lightweight and slim. The screen resolution is very good, especially if you go with the OLED version. You can do this one in a traditional laptop design or a 2-in-1 design.
Gaming – Gamers will like to check out the HP Omen lineup. The design makes it clear this is for gaming. It has a black casing and a backlit keyboard that has red lighting. These are VR ready, can be used for LAN parties, and can be equipped with the NVIDIA GeForce GTX graphics card.
Business – Business users can check out the HP ProBook series or the HP EliteBook series. They come with fingerprint readers, extra options for storing private documents, and the option to extend warranties.
2-in-1 – There are several options for 2-in-1 laptops from HP. These make it where you can use your laptop in traditional mode or tablet mode. You can bend the screen all the way around the central hinge to use as a tablet. Most are even detachable from the keyboard. 
Final Thoughts—Are HP Laptops Any Good?
Laptops made by HP are reliable and durable. The brand has been around for decades and decades. HP has lines of laptops to meet the needs of all different user types. The prices on these laptops are usually lower than the competitors' are. You can find the screen you want, the processor that's right, the level of RAM and storage you want, and all of the extras that are important to you with a price you can feel comfortable about. HP laptops are more than good when you get the one that fits with what you need.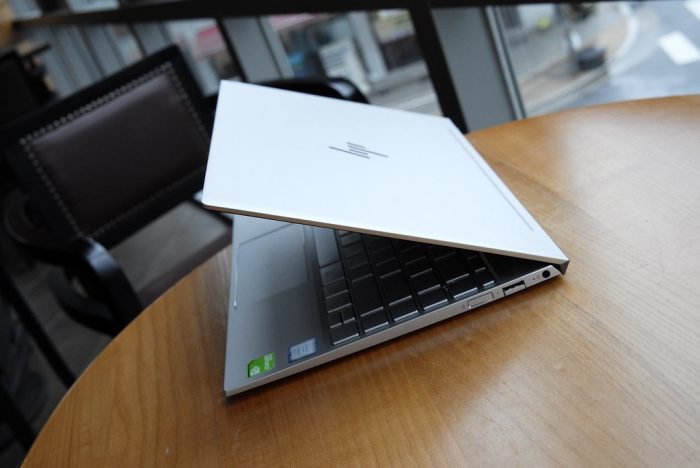 FAQs:
What is the best laptop 2020?
One of the best for 2020 is the HP Spectre x360. This is the Spectre that is convertible into a tablet.
Is HP Envy better than Pavilion?
The Pavilion is the best overall for meeting the needs of the most users. The Envy has a sleeker design and is capable of performing data heavy tasks and lots of multi-tasking.
What is the best HP laptop 2020?
The HP Envy x360 is the best laptop from 2020. It's a 2-in-1 with a sleek design and plenty of power and speed.
Why are HP laptops so slow?
Laptops slow down for a few different reasons. They may not have enough RAM to perform the task you're asking it to. The processor may be getting old. There may not be enough storage space available.
Is Dell or HP better?
These two brands run pretty even overall. They may be better at one thing or another. HP has better value for the money you'll spend, while Dell is looked as more reliable.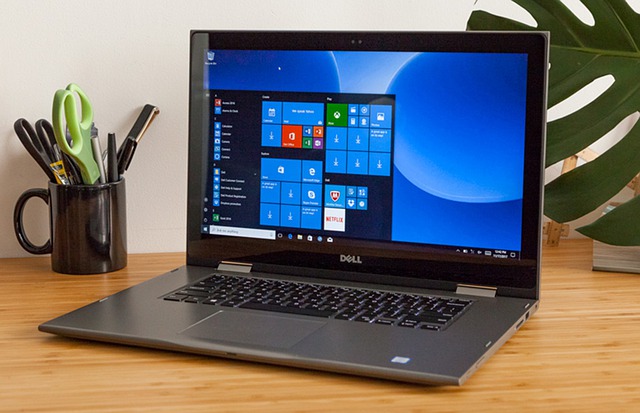 What brand of laptop is most reliable?
According to Consumer Reports, Apple is the most reliable brand of laptop.
What is the newest HP laptop 2020?
The HP Elite Dragonfly is the newest release and is meant for use by the traveling professional.
Disclaimer: FamilyHype.com (Family Hype & FamilyHype) is a participant in the Amazon Services LLC Associates Program, an affiliate advertising program designed to provide a means for sites to earn advertising fees by advertising and linking to Amazon.com.
Last Updated on May 27, 2021 by Marie Miguel
DISCLAIMER
(IMPORTANT)
: This information (including all text, images, audio, or other formats on FamilyHype.com) is not intended to be a substitute for informed professional advice, diagnosis, endorsement or treatment. You should not take any action or avoid taking action without consulting a qualified professional. Always seek the advice of your physician or other qualified health provider with any questions about medical conditions. Do not disregard professional medical advice or delay seeking advice or treatment because of something you have read here a FamilyHype.com.