It's safe to say many of us have more reasons to warrant having a printer at home. We're doing a lot more for work and school from our home offices. Having a reliable printer that doesn't cost an arm and a leg to print worksheets, reports, and anything else you may need is certainly helpful during a time like the one we're living in.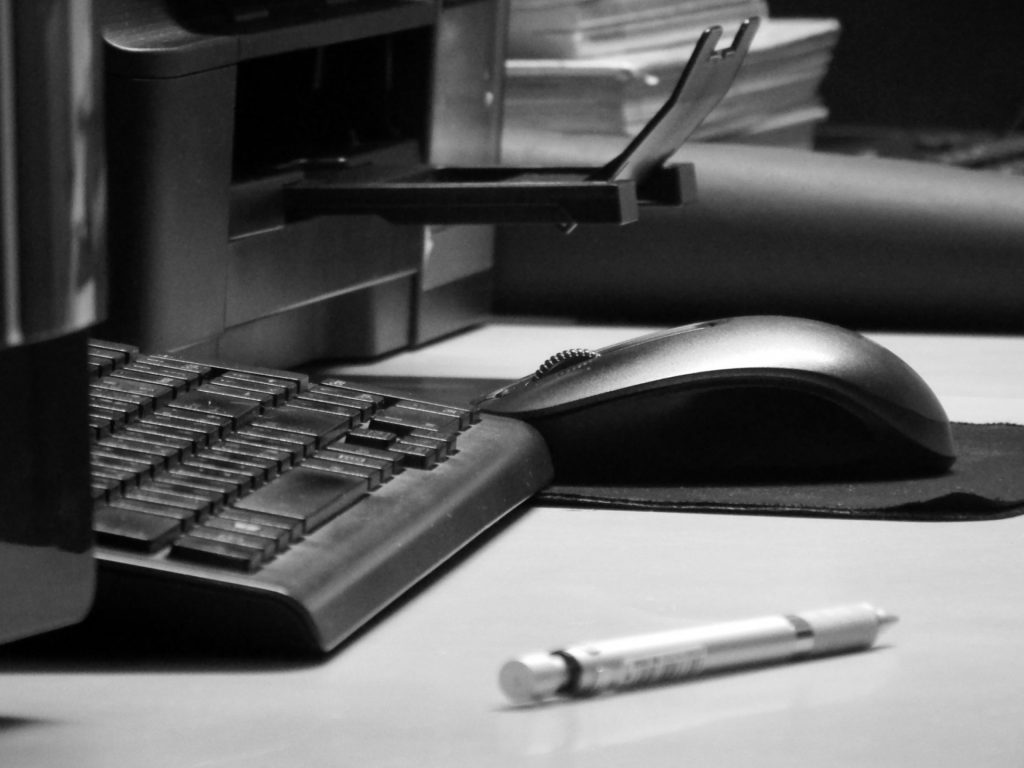 The most important piece to finding the best cheap printers is deciding what kind to get—laser printer, inkjet printer, or photo printer. Choosing the type of printer will require you to assess the way you'll be using it. You need to look at the other functionalities of your options, also. Important considerations include paper trays, ink cartridge replacement costs, ease of use, operation speed and print quality, and noise level. The physical footprint will matter, too.
Keep in mind when you're shopping for your printer that you're not looking for the best printer there is. You're looking for the best cheap printers, meaning there may be some features you should be ready to compromise on to get the price you're looking for. Let's start this article by looking at the things you'll be considering so you can make a prioritized list of what's important to you. We'll finish things up by looking at some cheap printers that are currently on the market and some FAQs at the very end.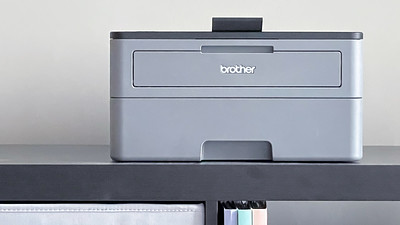 What Are The Different Types Of Printers?
You'll determine what type of printer to buy largely by how you're going to use it. The needs of your household should be matched with what kind of printer you decide to purchase. Below are some brief descriptions of the most common types of printers available.
Inkjet printer – This kind of printer produces an image on paper with ink that it sprays over the page. These are good options for people who will need to print color images because they have a wider variety of color tones. They're better for those who won't have to print super frequently, as the ink cartridges can get expensive and they're slower at printing, too. 
Laser printer – A laser printer produces an image on paper through the use of a revolving drum, a mirror, and toner. It doesn't need as much toner to make the images and toner levels don't decrease due to evaporation like the ink in inkjet cartridges. The problem with the toner cartridges that a laser printer uses is you won't get the color variation you can with inkjet cartridges. This kind of printer is a really good option for those who need to print a large number of documents and reports. 
Photo printer – Just because something is deemed to be a photo printer doesn't mean it can't be used for anything else. Buying a photo printer is a good option for someone looking to be able to print their own photos for an at-home photography business. You will still be able to print documents and worksheets, as long as you get one with full-size paper capability. These printers have high-resolution print functionality which is usually indicated by DPI, or dots per inch. They print through inkjet technology or by thermal printing.
All-in-one printer – This is going to be your best bet for the highest functioning home office situation. All-in-one printers can be inkjet or laser. They will have additional operational capabilities, such as scanning, copying, and faxing.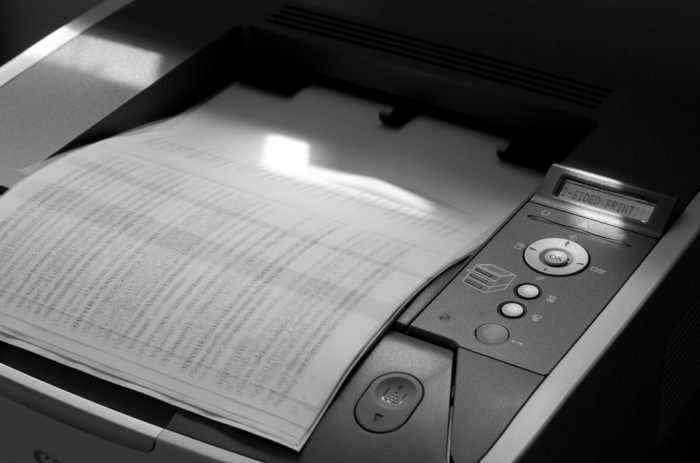 What Features Are Important To Look For?
There are other factors that are important to consider. One would be the paper trays. Consider how many there are and what size paper they hold. Also, for printers with scanners included, look for an automatic document feeder and what its capacity is.
When you're deciding what type of printer to buy, you'll be looking at the type of cartridge it uses to create the images. You can look at how much the cartridges cost during that phase or later on, but it's a good idea to find out how long the cartridges will last and how much money you'll be spending on them. You may end up with a great deal on the best cheap printers but if you're going to have to spend a ton of money on the cartridges for it all the time, then it's not as good of a value as it seems. 
Look at how easy it is to use the printer. This can include everything from the boot up time, to the interface of the display, to how much effort it takes to change the cartridges. You can have a retail salesperson show you how to use the printer in store, or you can read reviews written by people who already own the printer you're considering to find this information.
Make sure you look up the pages per minute that each of the printers is capable of producing so you know how fast you'll be able to print projects. Laser printers will have higher numbers for their ppm ratings. 
Print quality is a good indicator for the best printer options, too. You can look at DPI for this or anything about the print resolution. DPI stands for dots-per-inch and the higher this number is, the better the resolution will be for your printed pictures and documents. It will make it where the words on the page are clearer and the images have sharper edges.
Printers also operate at different noise levels. Sometimes people forget to consider this when they're shopping for a new printer. You can usually find information about the noise level of a printer in the consumer reviews. You can also look for decibel information in the product description sometimes.
Printers vary in size. It's a good idea to know where you're going to place your printer. Then shop for the size of printer that will fit the space you have available.
Best Cheap Printers Options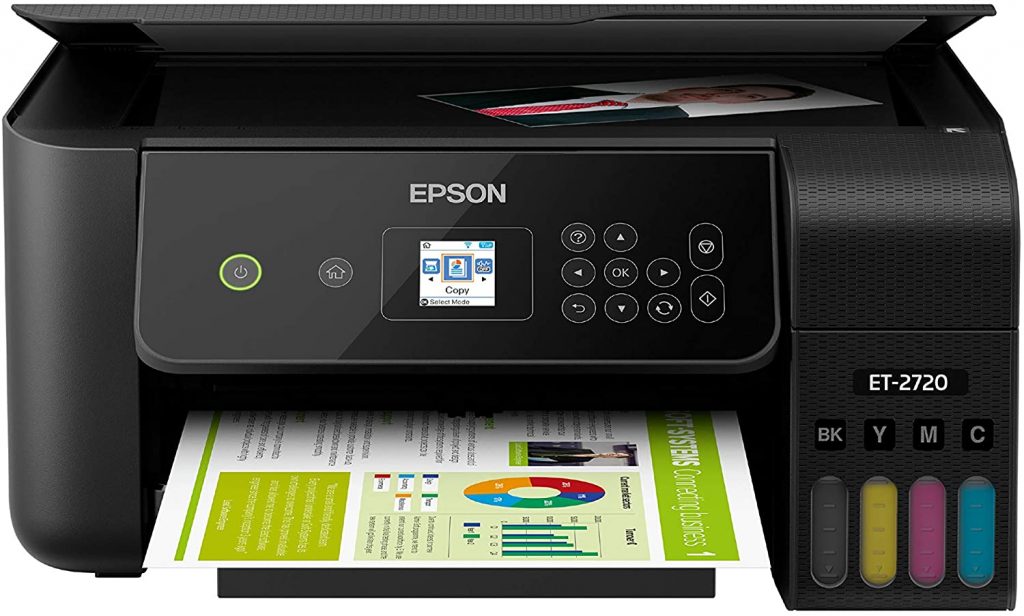 The Supertank printer makes it where you aren't buying new ink cartridges as often as you would with a traditional inkjet printer. You buy the larger ink bottles less frequently. You also get some pretty cool features like voice-activated printing and a 2-year product protection plan. You can print 10 pages per minute and there is a DPI of 5760 x 1440.
Pros:
Decent printing speed
Good resolution printing
High-capacity ink bottles give you thousands of printed pages without needing refills
WiFi, ethernet, and USB connectivity
Compact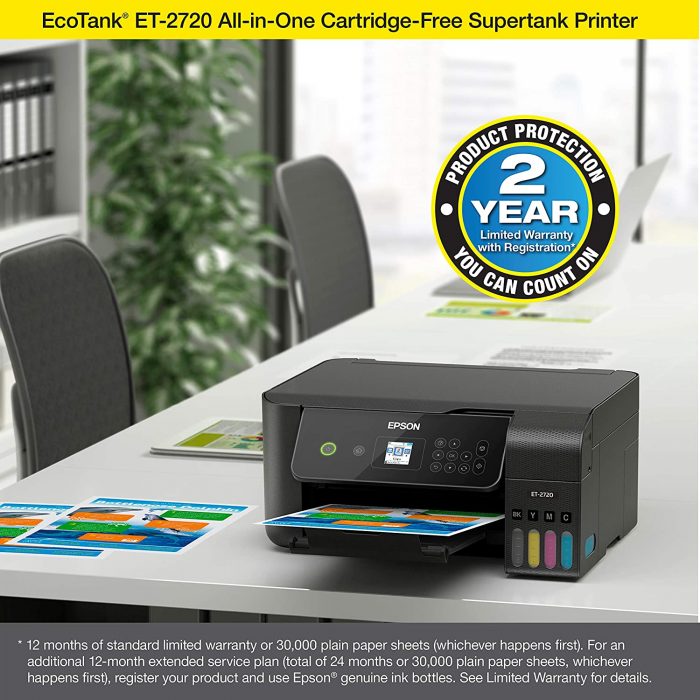 Cons:
Ink drains fairly quickly on high quality print mode
WiFi connection is weak
No document feeder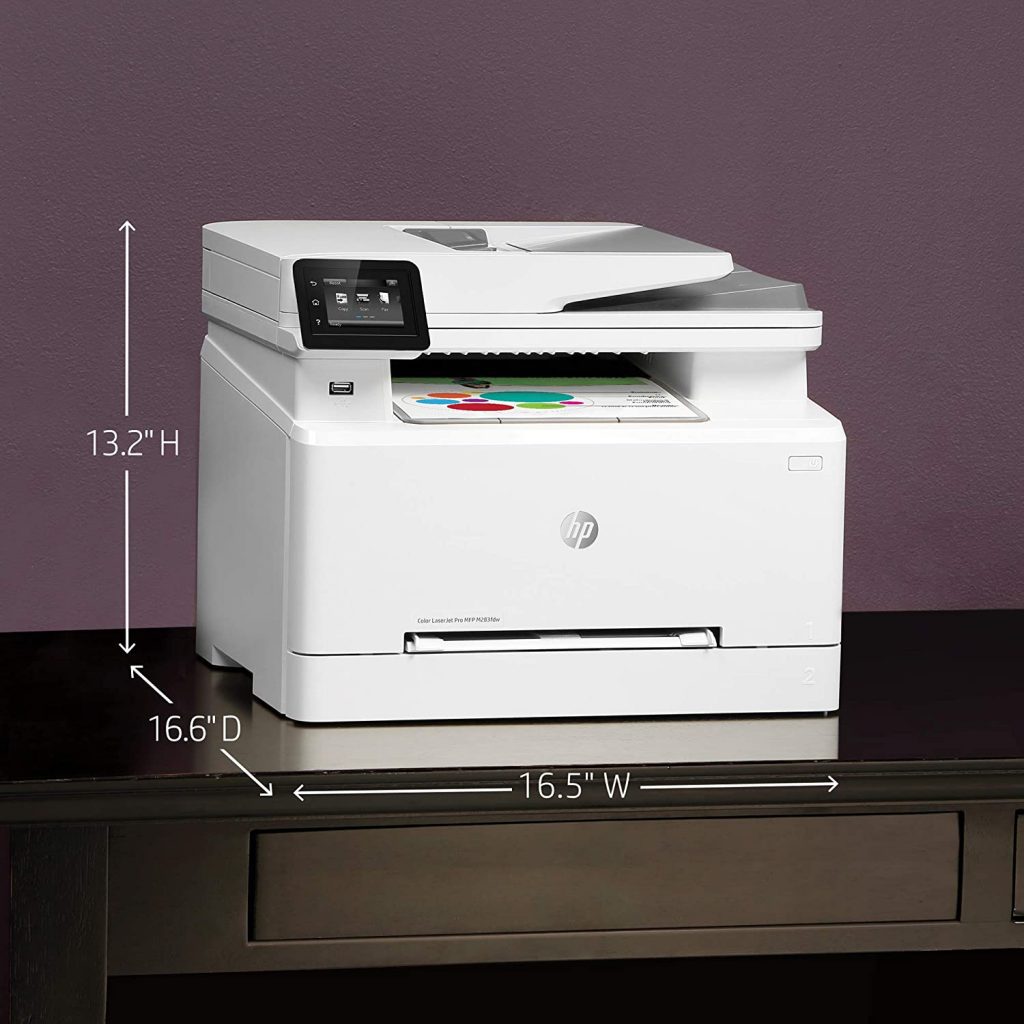 This one comes at a slightly higher price than the one listed above. It also has more to offer. It's a laser printer so you can print projects at 22 ppm. It has a 2.7-inch touchscreen display for choosing settings. The HP Color LaserJet Pro can print, scan, copy, and fax. It also performs duplex printing and has a 50-page automatic document feeder. 
Pros:
Includes built-in security technology
Dual-band WiFi
Can print remotely through the HP app
Broad range of paper selection
Fairly small footprint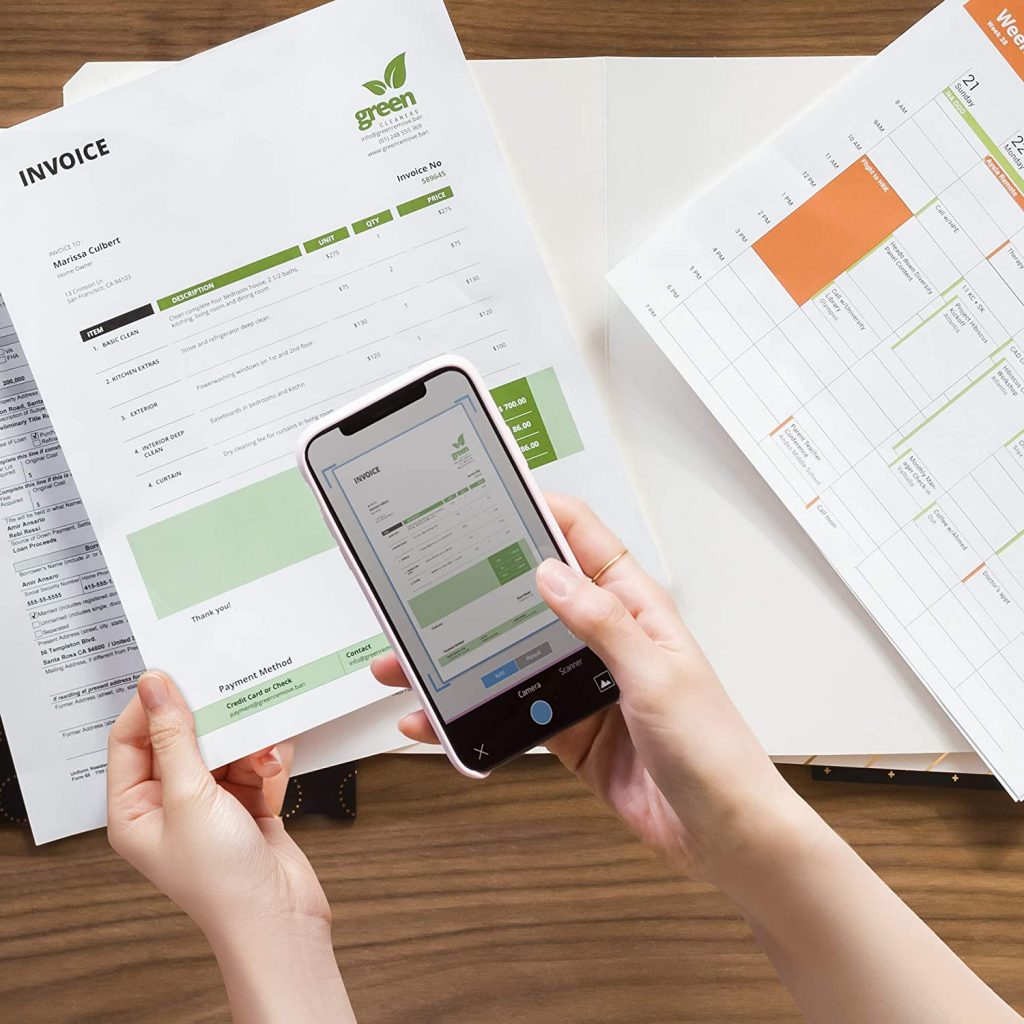 Cons:
Toner replacements are expensive
Setup can be tricky
No operating manual included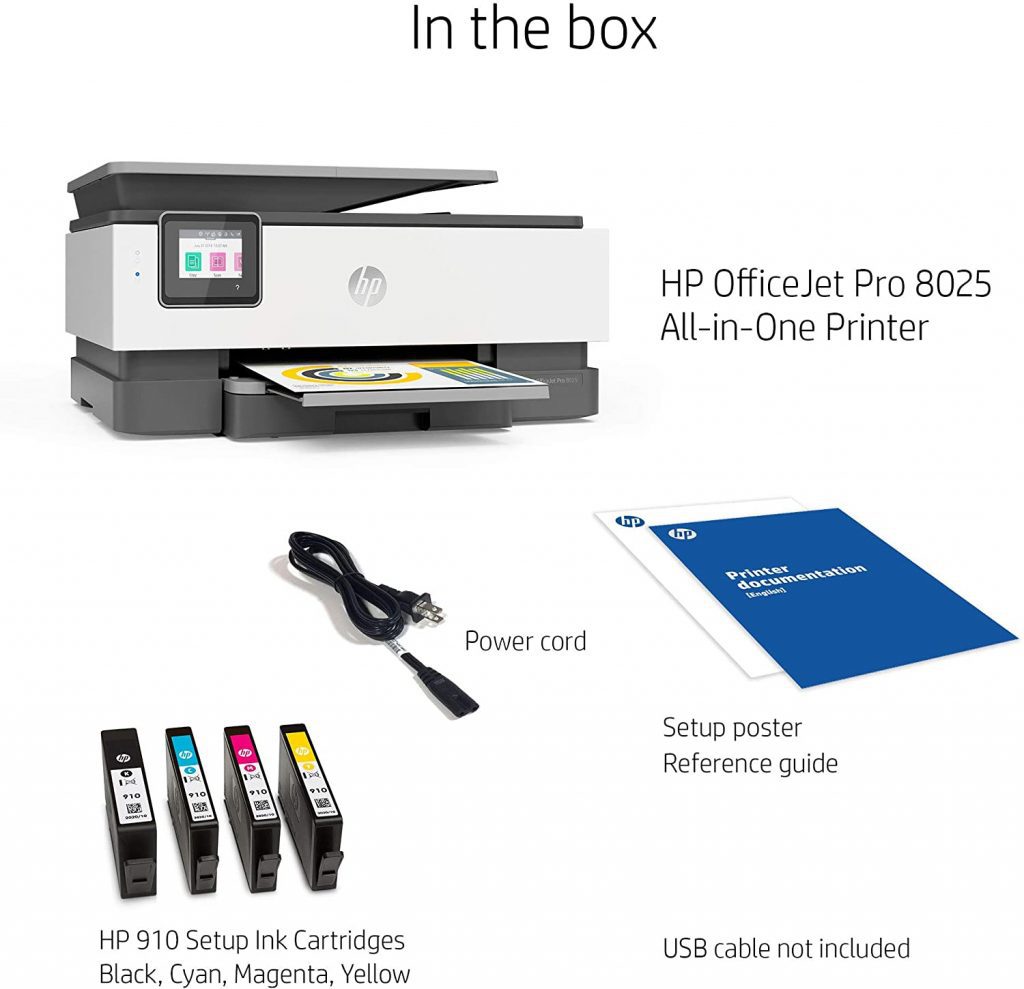 This one is an inkjet printer by HP. It's another all-in-one, but this one comes at a lower price. It prints quite fast for an inkjet printer at 20 ppm. You can print, copy, scan, and fax with this machine. You'll have the option to sign up for the HP Instant Ink program where you can get your ink cartridges automatically delivered directly to your home. You'll have the capability to print remotely through the HP app. You'll also have the built-in security technology HP has developed. 
Pros:
Highly affordable option
Fast printing
Color touchscreen interface
Automatic document feeder with 35-page capacity
Duplex printing capable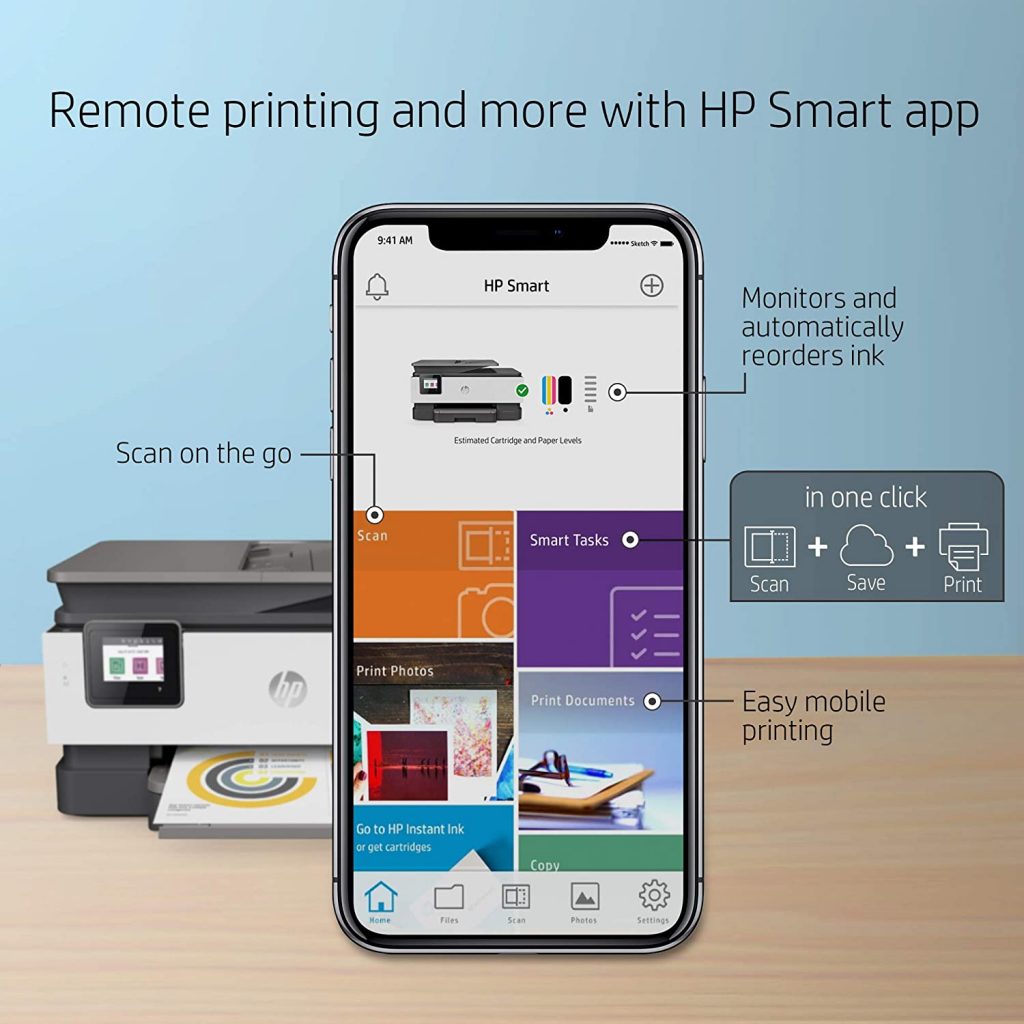 Cons:
Cannot scan directly into a Mac computer
Drops network connection 
No enlarge/reduce setting options
Conclusion
It's much easier these days to find a reliable printer at a cheaper price than it used to be. You should choose the type of printer that makes the most sense for your household. Make sure you think about how much the replacement cartridges are going to end up costing you along the way. Look at other features that are important, too, like paper selections and trays, ease-of-use, print speed and quality, noise level, and the physical footprint of the printer. Try to find all of the most important factors for your needs while still staying within the price range you can afford.
Best Cheap Printers FAQs:
What is the best printer with the cheapest ink cartridges?
The two that top the list are the Brother MFC-J995DW and the Epson EcoTank ET-3760.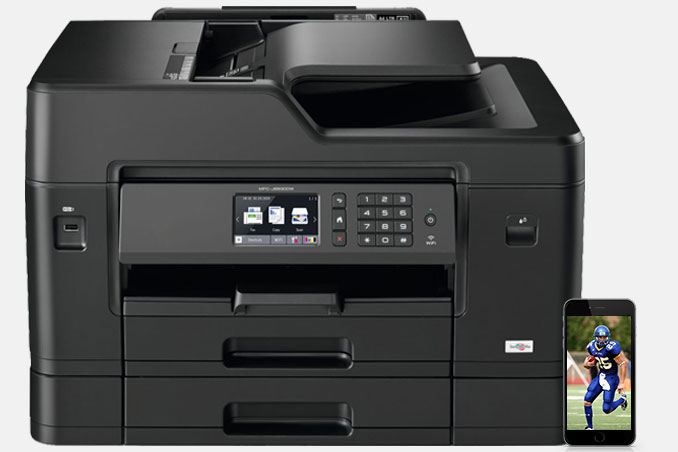 Which is the best cheap printer for home use?
The best cheap printer for at home is the Canon PIXMA MG3620 Inkjet printer.
Which is Best Cheap Printer?
The best basic cheap printer is the Brother MFC-J491DW.
What is the cheapest printer to run in Australia?
At right around $100, the HP Envy 6034 All-in-One Inkjet Printer is the cheapest printer to run in Australia. 
Which is Best Printer, HP or Canon Printers?
HP printers are usually better at their graphics printing than Canon. They may be slightly more reliable, also.
Which brand is most reliable?
HP is the most reliable for their products.
Which is better, Canon or Epson?
Canon is better in most categories except print speed.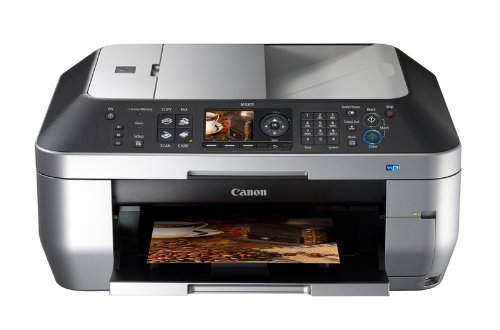 Which is the best all-in-one printer?
The HP Envy 6052 Wireless All-in-One Color Inkjet Printer is the best that is very affordable, too.
What is the best home all-in-one printer?
The best is the Brother MFC-J6945DW INKvestment Tank Color Inkjet All-in-One Printer.
What printer has cheap ink?
One of the best types for cheap ink is the type that comes with super-sized tanks. The Epson EcoTank ET-3760 is one that has cheap ink.
Disclaimer: FamilyHype.com (Family Hype & FamilyHype) is a participant in the Amazon Services LLC Associates Program, an affiliate advertising program designed to provide a means for sites to earn advertising fees by advertising and linking to Amazon.com.
Last Updated on September 29, 2021 by Anna Amad
DISCLAIMER
(IMPORTANT)
: This information (including all text, images, audio, or other formats on FamilyHype.com) is not intended to be a substitute for informed professional advice, diagnosis, endorsement or treatment. You should not take any action or avoid taking action without consulting a qualified professional. Always seek the advice of your physician or other qualified health provider with any questions about medical conditions. Do not disregard professional medical advice or delay seeking advice or treatment because of something you have read here a FamilyHype.com.