Buying budget TVs can be a smart financial decision for many reasons. For one, budget TVs don't mean cheap quality. Television technology has improved so much that manufacturers today are able to offer affordable yet good TVs (with few sacrifices) with excellent viewing experiences. Even entry-level TV from various brands in the market today, have surprisingly good picture quality that is comparable to expensive TVs.  Some affordable TVs today also now offer TV features that were used to be exclusive to their expensive counterparts. They now come with nifty functionalities and features, from low input lag, variable refresh rate, peak brightness, and even full array local dimming. Many smart TV platforms, especially affordable gaming TV, even supports Dolby Vision HDR.
So then, what are the best budget TVs? Two names to look out for are Vizio OLED TVs and TCL TVs, but you can also find great deals from Samsung, LG, and Sony. Look for the best 4K televisions in your price range that have good connectivity ports, smart features, the backlighting you want, and good sound quality. Also, look for the size that matches your needs and the space you have. We are going to look at a few features of the quality affordable tv that you can find from different brands.
Before we do that, though, let's talk about what you should look for so you get the best bang for your buck. It is nice to be aware of the right features first so you'll know what to pick and look for in your product.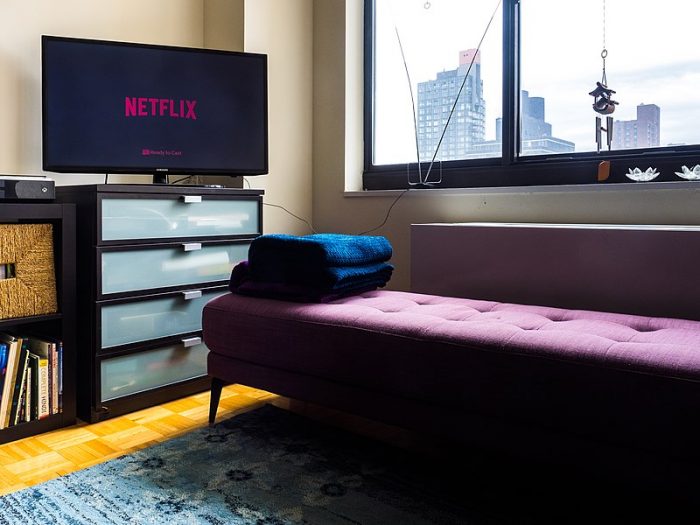 What To Know About The Best Affordable 4K TVs
Before you start loading up the first best affordable TV you could find at your favorite retailer, there are some things you need to know. 
First, you need to know how much you are willing to pay. Get that set in your mind before you start shopping. It makes it easier for you to prioritize some features over others rather than caving and just spending too much.
Next, determine what screen size you can't go over. The best television for you is the one that works perfectly for your space. Thus, you have to measure the space where you intend to put your new TV. The best TVs aren't going to do you any good if you don't have room for it.
Now start looking at what's important to you. Do you want vibrant colors and lots of contrast? Are you more interested in the sound of your TV? Will you be using your TV for gaming? Not all TVs are going to be good for all types of activities like gaming. You'll need to look at refresh rates and latency numbers for that. Also, smart capabilities may be important to you. If you have streaming services and you would like a great TV that gives you easy access to your apps, then a smart television could be the way to go. 
It will be better if you make a list of the features you want and put them in priority order. That way, as you find them and the prices of the 4K televisions you're looking at start going up for the added features, you'll have already decided what things are the most important and what things can be done without.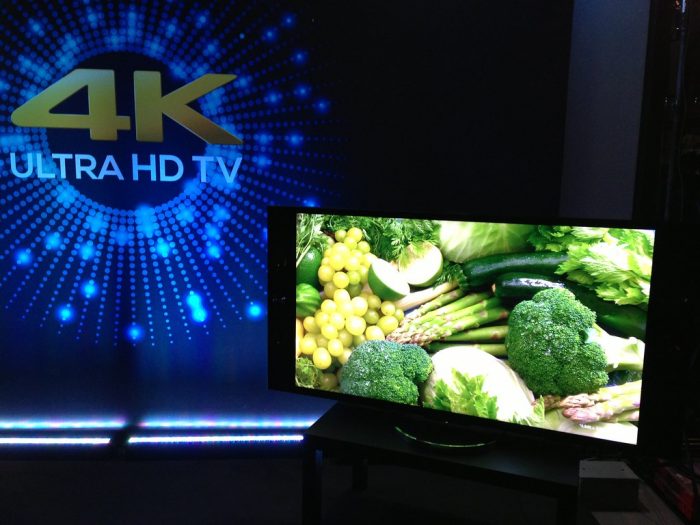 Best 4K Budget TVs Types
It's important to know what the different types of 4K televisions are. We're just going to touch on each of them so you'll know the basics when you go shopping.
OLED TV – This is short for organic light-emitting diode, and it means that the pixels emit their own light output. It also means that when they're not emitting and they go all the way dark, you get really beautiful blacks and no color bleed. This is the best screen type in the market right now.

LCD TVs – LCD has been around for a bit. It stands for liquid crystal display. LCD can be a part of the other kinds of screens like OLED panels because this is actually a reference to the grid of pixels that makes up your picture. The other types of TVs just have different ways of backlighting those images.

LED TVs– LEDs are used to provide the backlight for LCD TVs most of the time, but those other emerging technologies are starting to show up in more and more TVs. LEDs are more energy efficient than what was used previously in LCD TVs.

Mini-LED TVs – This takes everything you would like about LED screens and makes it even better. There are more LEDs fit into the display so the vibrancy and contrast are much more advanced.

QLED TVs – These TVs have a layer of quantum dots that are positioned behind the LCD layer. As light hits the quantum dots, which are nanoparticles, they emit more light that makes your screen much brighter.
Are They Worth It?
High-quality TVs are worth it. They will take your viewing to a whole new level. And now that the price has come so far down on them, they're worth it for more people.
You'll be set for any next-gen great gaming features that come out. You'll see more detail and color in all of your favorite shows and movies. And gamers can enjoy a much more immersive experience. 
We will say this. If you put a 4K television next to the same size 1080p and stand very far away, you aren't likely to notice much of a difference. For most TVs, you have to be close enough to see the difference that the 4K has to offer.   
Best Affordable Television Deals With TV Reviews
Best Budget TV: Samsung 43inch Class Crystal UHD TU8000 Series 4K UHD HDR Smart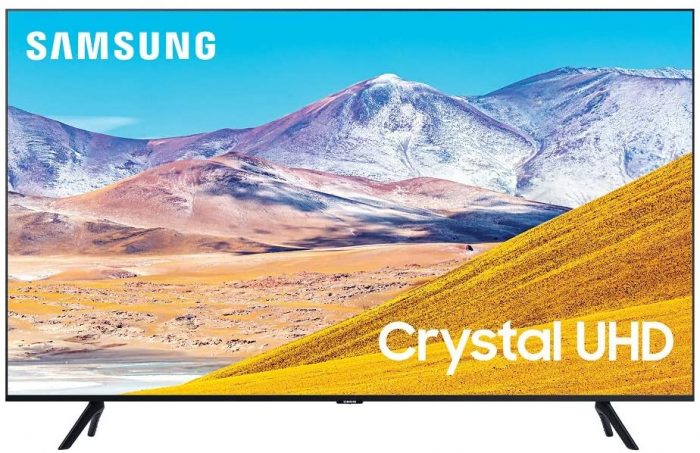 This Samsung TV is one of the better budget TVs you can find in the market today. You can get this budget 4K television for under $400. For that price, you can enable all sorts of next-gen apps in this smart TV. The crystal display is one of the best in the market; it lets you see more colors with vibrant tones. The picture will be crisp and clear. You'll also notice that the screen goes nearly all the way to the edge. The bezels are very thin so you get more impressive picture quality and less TV frame. The television is also enabled for Alexa and Bixby. This thing is super lightweight, too. It's less than 20 lbs., so easy for one person to set up or even mount.
Pros:
Super vibrant display 

Near edgeless screen

Smart television so you can stream all your favorite shows

Many connectivity ports

Great value
Cons:
No anti-glare technology

Remote lacks a backlight

Port placement makes it hard to reach them when television is mounted
Best Budget TV: TCL 4K SmartLED, 43inch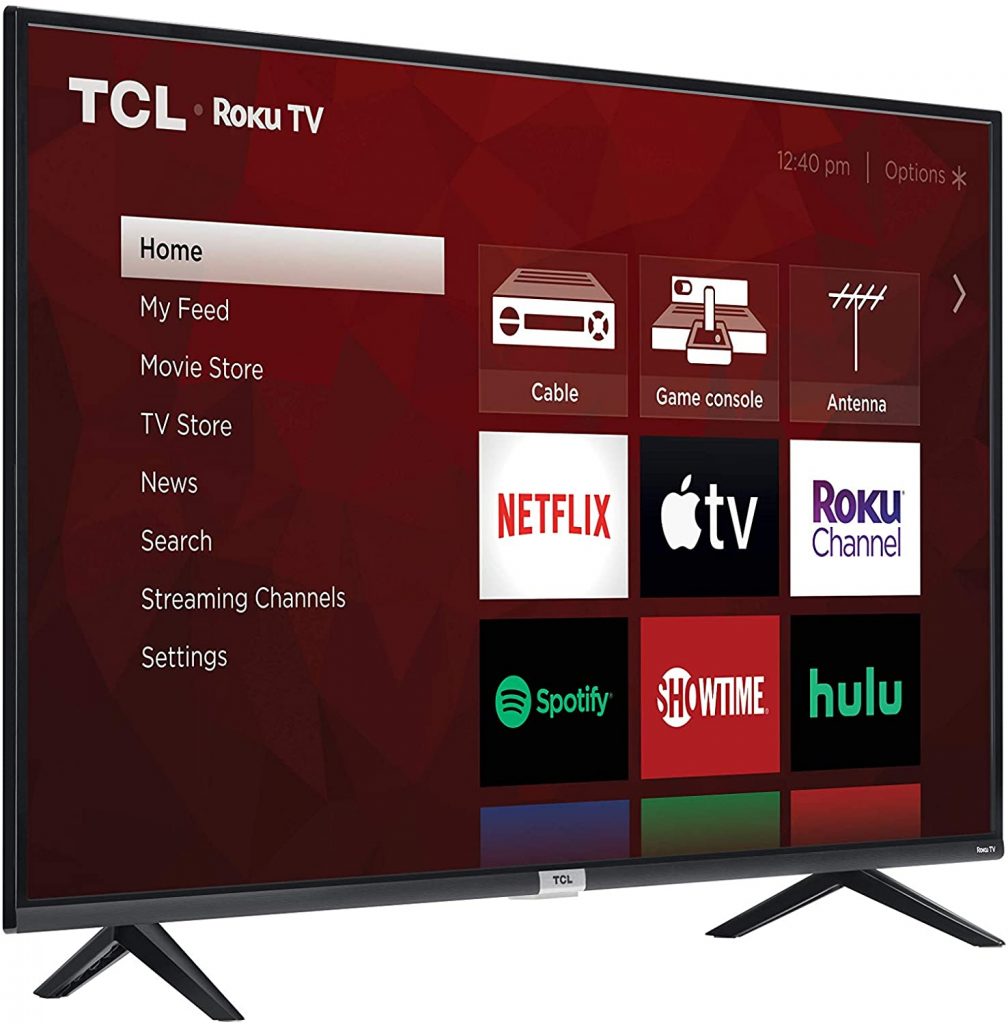 At under $300 on Amazon, the TCL is definitely one of the best budget televisions available. It has the High Dynamic Range (HDR) technology to give the picture that extra punch of color and clarity, local dimming for better contrast. This is a smart television so you get to log into all of your streaming apps and watch what you love. You can customize your home screen to make it the easiest for you to find your shows and movies. This one is LED so it's energy efficient and it has a resolution of 3840 x 2160. You'll also have 3 HDMI 2.1 ports, Blu-Ray players, a USB port, and audio jacks to use. The television is lightweight and can easily be mounted by many people on their own.
Pros:
Very inexpensive

HDR allows you to see more detail

Simple Home Screen that you personalize

Plenty of connectivity options

Quality sound and picture
Cons:
Basic with no frills

Refresh rate is not up to par for some latest gaming features

Cord placement and ports are opposite of each other
LG 43NANO75UPA Alexa 75Series 43″ 4K SmartUHD NanoCell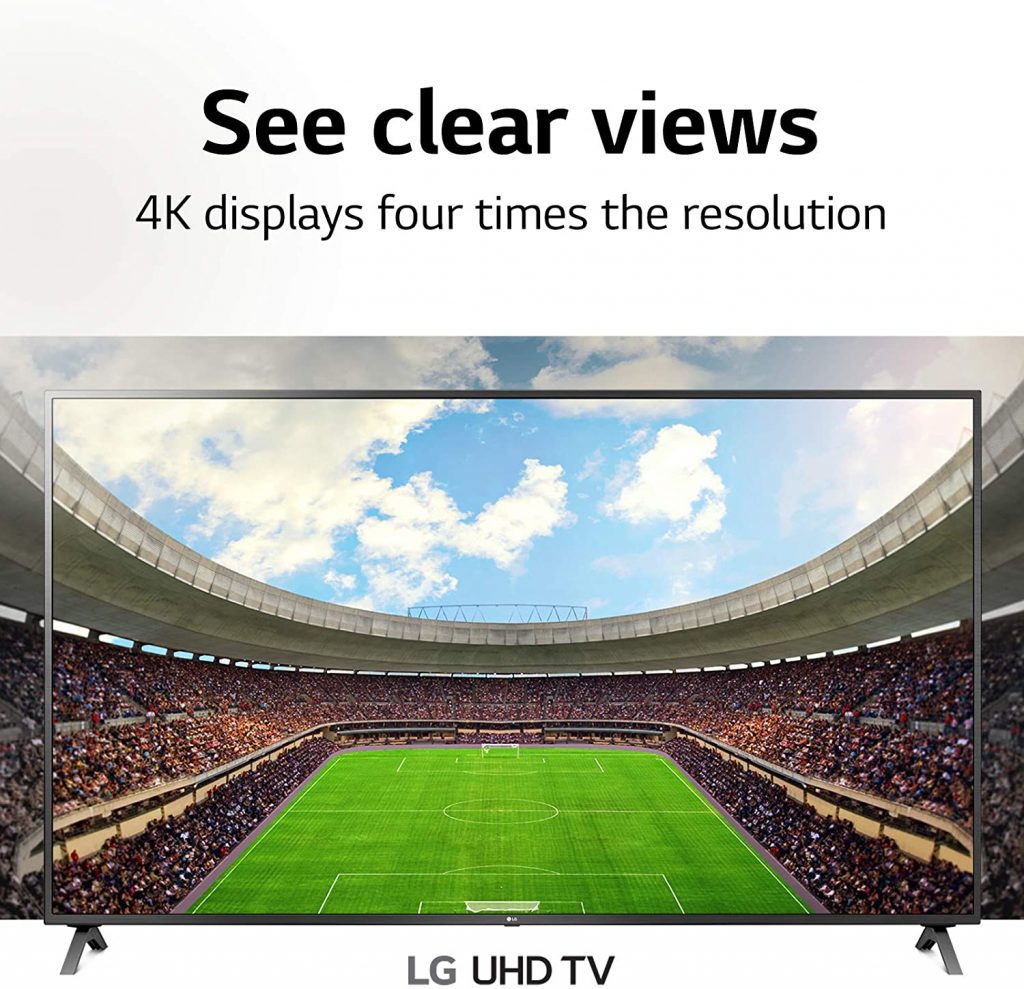 For starters, this 2021 TV has a quad-core processor 4K that gives you a lot of power and speed to do the things you want on your television, making it one of the better budget TVs in terms of performance. It's an intelligent processor that can make alterations that give you high-quality imaging and audio experience for what you're watching or playing. You can also enjoy better image quality with its built-in Nanocell. You can also select an auto-low latency mode that allows for less lag time for games. There are tons of connection ports in the back and the MAGIC REMOTE, which allows you to pull up what you want to watch super fast. The tv weighs less than 20 lbs. and is wall mount ready.
Pros:
Quad core processor makes your tv fast and good for many uses

Can be used with Alexa or Google TV Assistant (Google TV Interface)

Magic Remote can be used as mouse for computers

High quality image and sound

Reliable product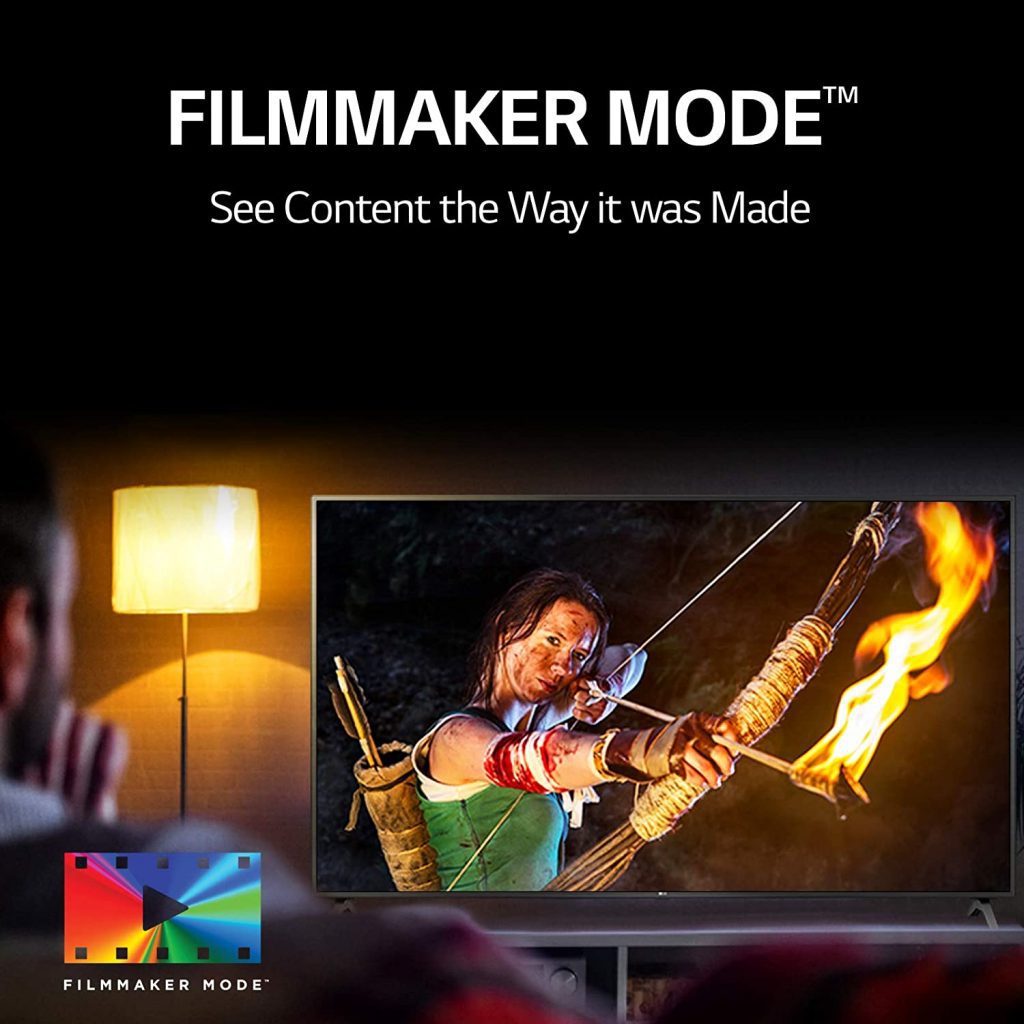 Cons:
Black level shows color bleed

Pictures have lots of glare

Cannot adjust the picture quality and sound
Toshiba 50LF621U21 50inch Smart 4K UHD – Fire TV Edition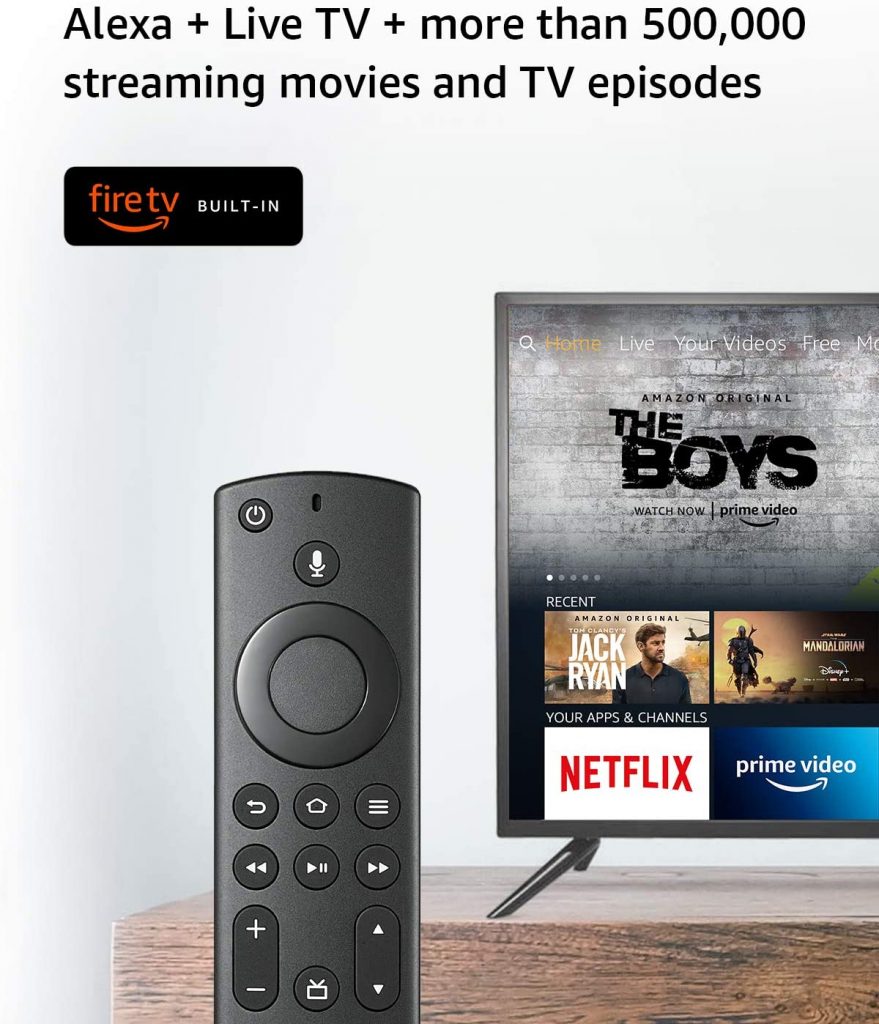 This is the largest TV in our best budget television list. The Toshiba is a 50-inch TV, yet still comes in under $500. This is the Fire edition so you can speak to Alexa through your remote to get to all of your favorites quickly and easily. It has a quad-core processor so everything happens fast and fluidly. Your WiFi connections should be stable with dual-band WiFi, and you'll have 3 HDMI ports to work with. Your tv will update itself automatically when new software is released, too.
Pros:
Use your remote with Alexa voice control

Smart technology for your home can be controlled through your tv

8 million pixels gives clear, crisp picture

Easy setup so you can start using it right away

Ultra-high definition and HDR enabled

Has HDR10 Dolby Vision HDR support
Cons:
Not much space for storing apps

Those not tech-savvy may need a little practice to operate

The headphone jack disables the system sound if you plug something into it
Conclusion
If you are looking to experience the pinnacle of entertainment, then you should invest in a 4K TV. The good news is, you don't have to break the bank to get a good quality 4K TV, there are plenty of budget-friendly options out there that can provide a top-notch viewing experience, be it in Amazon or your favorite local superstore.
Frequently Asked Questions
What Is The Most Affordable 4K TV?
The best cheap 4K tv is the Samsung UE43TU7100. It has superb picture quality for its price.
Is A Cheap 4K TV Worth It?
Yes, absolutely it is. Many affordable options come with excellent features.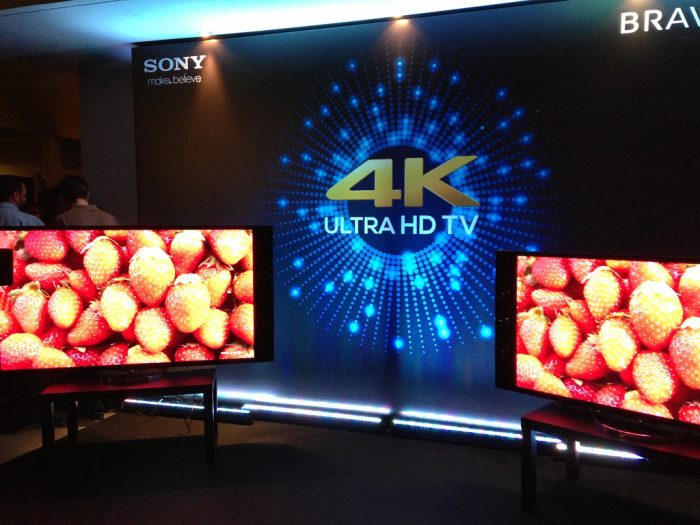 What Is The Best 4K TV To Buy?
The best 4K TV to buy are the ones that fit your budget and give you the most important features for the types of activities you'll be using your TV for. Our best pick is the Samsung UE43TU7100.
What Is The Best 4K TV under $500?
The Toshiba 50LF621U21 50-inch Smart TV provides the best bang for your buck, considering its size. They have a ton of features to offer for watching movies, shows, and playing games. Definitely one of the best in its price range.
What TV Do Consumer Reports Recommend?
Consumer Reports picked for the best budget 4K TV is the Sony XBR-65A9G 65-inch TV.
What Is The Most Reliable TV Brand?
There are multiple reliable TV brands in the market, including LG, Samsung, and Sony. The great thing about these brands is they have models across all price ranges, helping you get the best bang for your buck.
Is TCL TV Better Than Samsung?
TCL isn't better than Samsung. Both brands have a good reputation, Samsung is known to make some excellent televisions. TCL is known for their budget-friendly models.
Is 4K Worth It In 2023?
Yes, 4K provides an excellent viewing experience in terms of quality. Also, more and more manufacturers equip their 4K products with improved speakers for better overall performance. 
What Is The Best Television For The Money 2023?
If you want to get the best bang for your buck, then the TCL 6-Series Roku TV is a good option. It is cheap but can actually deliver the viewing experience you want for a high-quality television. If budget is not an issue, then expect to pay around $1,000 or more for superb overall quality.
Is LG TV Better Than Samsung?
Which Type Of TV Is Most Durable?
Which Smart TV Is Best For Long Life?

Which Android TV Is The Best?

Which Type Of TV Is Best Smart Or Android?

What Is The Best TV Size?
Last Updated on May 12, 2023 by Edwin Sinsona
DISCLAIMER
(IMPORTANT)
: This information (including all text, images, audio, or other formats on FamilyHype.com) is not intended to be a substitute for informed professional advice, diagnosis, endorsement or treatment. You should not take any action or avoid taking action without consulting a qualified professional. Always seek the advice of your physician or other qualified health provider with any questions about medical conditions. Do not disregard professional medical advice or delay seeking advice or treatment because of something you have read here a FamilyHype.com.