Advanced technology is largely impactful in most of our lives. In fact, it's almost a necessity, at this point. A cable modem is a piece of hardware that facilitates the transfer of data from your internet service provider (ISP) to the computers and other devices in your home. But, how do you choose one?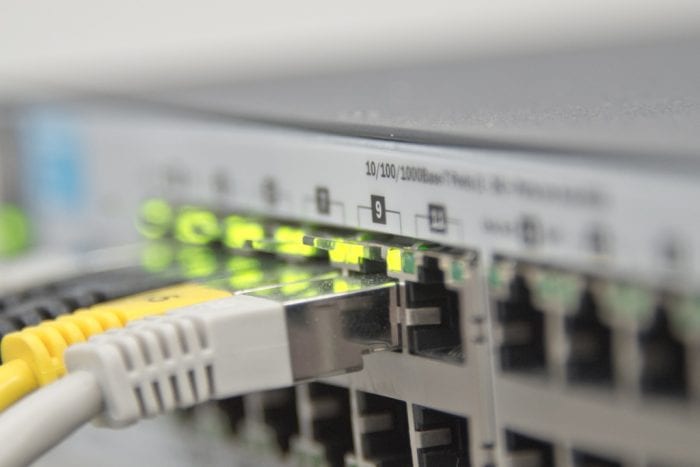 The best cable modem to buy will satisfy the communications and media needs of the members in your household. Start by ensuring the cable modem is compatible with your ISP. Choose cable modems offering internet speeds to support your use, meaning a DOCSIS 3.1 modem or a 3. Also look at the download and upload speeds. You can choose a modem and router combination or separate units. Pick the cable modem that will support your usage needs for the best price.
In this article, you'll learn about how to determine which cable modems are best for you to buy. It's not about a one-size-fits-all solution. You want to match the cable modem you choose with your needs. Let's start by talking about that. Then we'll look at some options for good cable modems.
Should I Buy My Own Cable Modem?
Cable internet service providers usually provide their customers with a cable modem and router when they sign up for service. Consumers often ask, though, if they should buy their own cable modem. 
The answer is yes, for most users. A good cable modem may only cost you about $80 or even less. You'll recoup that cost quickly and the modem will likely last you quite a few years. 
Cable modems given to you by the ISP aren't handed over for free. There will be a monthly charge included on your bill. Essentially, you'll be renting the cable modem from the ISP.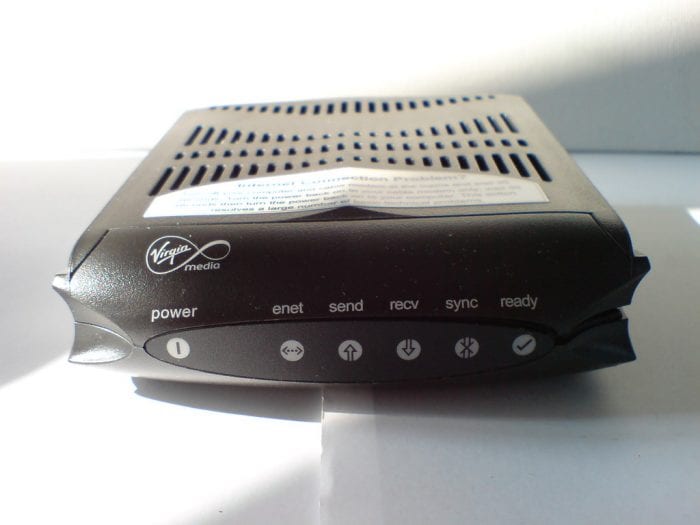 Check For Compatibility
Cable modems aren't always compatible with every ISP. It's important that you check for compatibility before you buy one. Check that the cable modems you're considering are compatible with the service provider, but also with the bandwidth tier you've chosen.
There are two ways to do this. One is to look at the DOCSIS release number. You'll need a DOCSIS 3.1 modem or a 3 for high-speed internet access. These are the newer releases. An alternative way to find out is to call the ISP and listen to the list of options for compatible cable modems.
Does DOCSIS 3.1 Increase Speed?
A DOCSIS 3.1 modem does increase internet speed if you select an upgraded tier from your ISP. It's the combination of the two factors that will give you true high-speed internet. You have to choose the higher bandwidth tier from the ISP, and you have to have the DOCSIS 3.1 modem to support the higher bandwidth.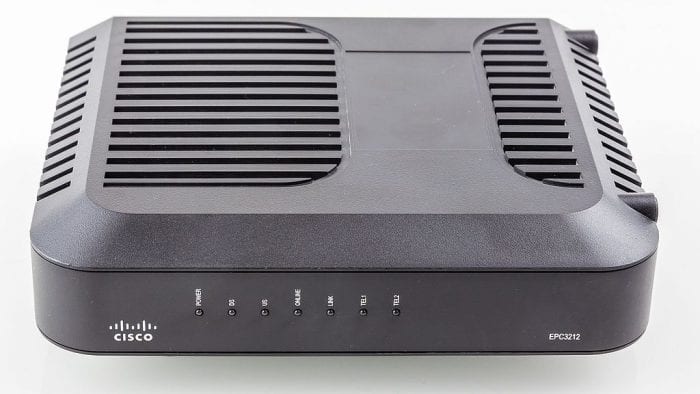 Consider Download And Upload Speeds
Anything having to do with internet speed will be measured in megabits per second (Mbps). One way ISPs communicate internet speed levels to customers is by siting download speeds. The company will label their internet package tiers with maximum download speeds in Mbps. 
Your job is to understand that maximum download speeds are dependent on several factors. You may or may not be able to get those speeds. You'll need the right hardware, the right location, the right service provider, and the right kind of internet package to get the speed the ISP advertises as the maximum download speed.
The upload speed is the other piece of this. Upload speeds won't be the same as download speeds. Count on upload speed to be about 15% of the indicated maximum download speed. That way you'll get an accurate picture of how long things will take to get done.
Should I Get A Modem Router Combo?
You can get a cable modem that has a router built into it. This just means that the router, which disperses the data out to the various devices in your home receiving internet signals, is housed within the same box as the modem. The modem takes in the signal from the ISP, converts the data to something the router can accept, and then hands it over to the router. 
Modem router combos work well. That being said, they're not always the best idea. Cable modems won't change with regards to technology much over time. Routers have a tendency to change more often. You can keep your modem for years, while your router may need to be updated more frequently.
Best Cable Modem Options
Let's take a look at some of the cable modems up for sale on Amazon. Keep the factors in mind that we just discussed. It will be easier for you to see which would make a better choice for your household.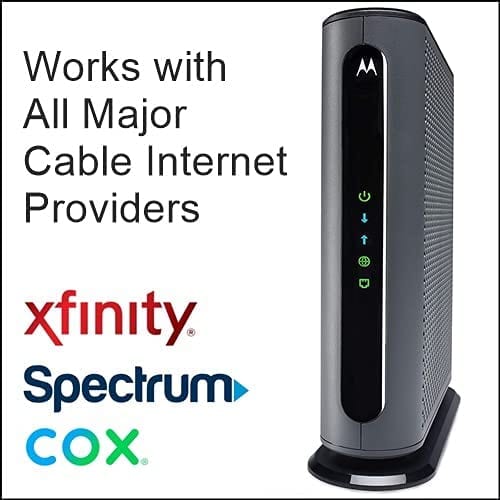 This Motorola modem has the DOCSIS 3.0 release number. It's approved for use with Comcast Xfinity, Cox, Charter Spectrum, Time Warner Cable, and more. The top download speed is 1,000 Mbps. You can connect it to a WiFi router with the ethernet port or connect an HDTV, gaming system, or computer directly to the modem this way. It's easy to set it up and can get you fast internet speeds, depending on the tier you choose with your ISP.
Pros:
Cost is less than what you'll pay in modem rental fees with most service providers
Small enough to be placed anywhere
Quality instructions included
Easy to set up
Performs well with fast speed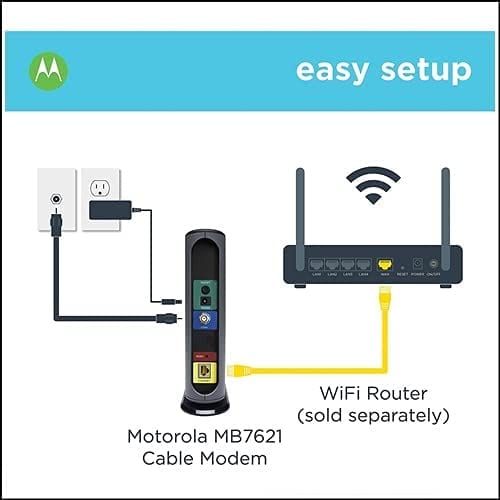 Cons:
Connections with different routers may be unstable
Very basic modem capability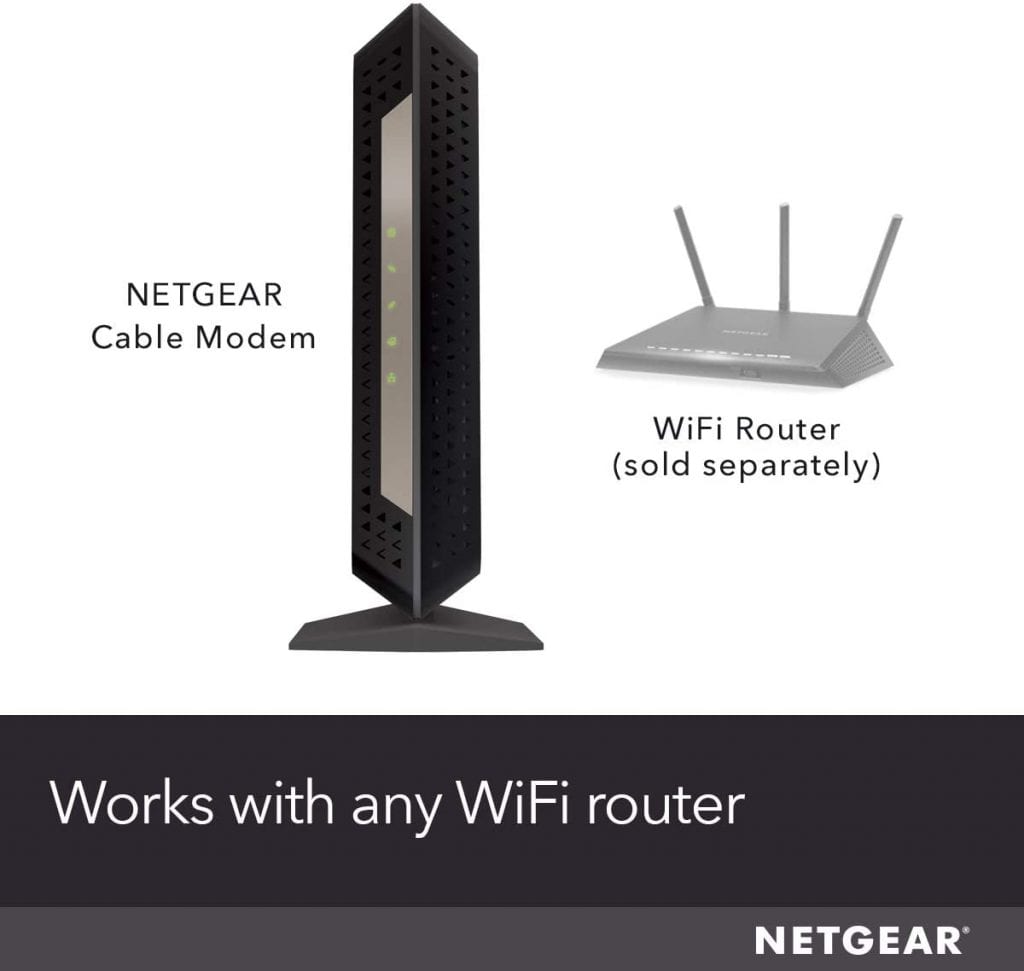 This one by NETGEAR is a DOCSIS 3.1 modem release. It's compatible with all of the major internet cable providers. It can also connect with any router. There are no WiFi limits built into the modem. This DOCSIS 3.1 modem was designed with speed in mind. You can choose a package that gets you up to 1 Gbps of reliable internet speed. It takes just 5 minutes to get the modem connected and activated. A DOCSIS 3.1 modem gives you the most up-to-date hardware so you can keep using it for years to come.
Pros:
Latest standard release gives you more longevity
Quick and easy setup
Small and fits anywhere
Supports ultra-fast speeds
Compatible with all ISPs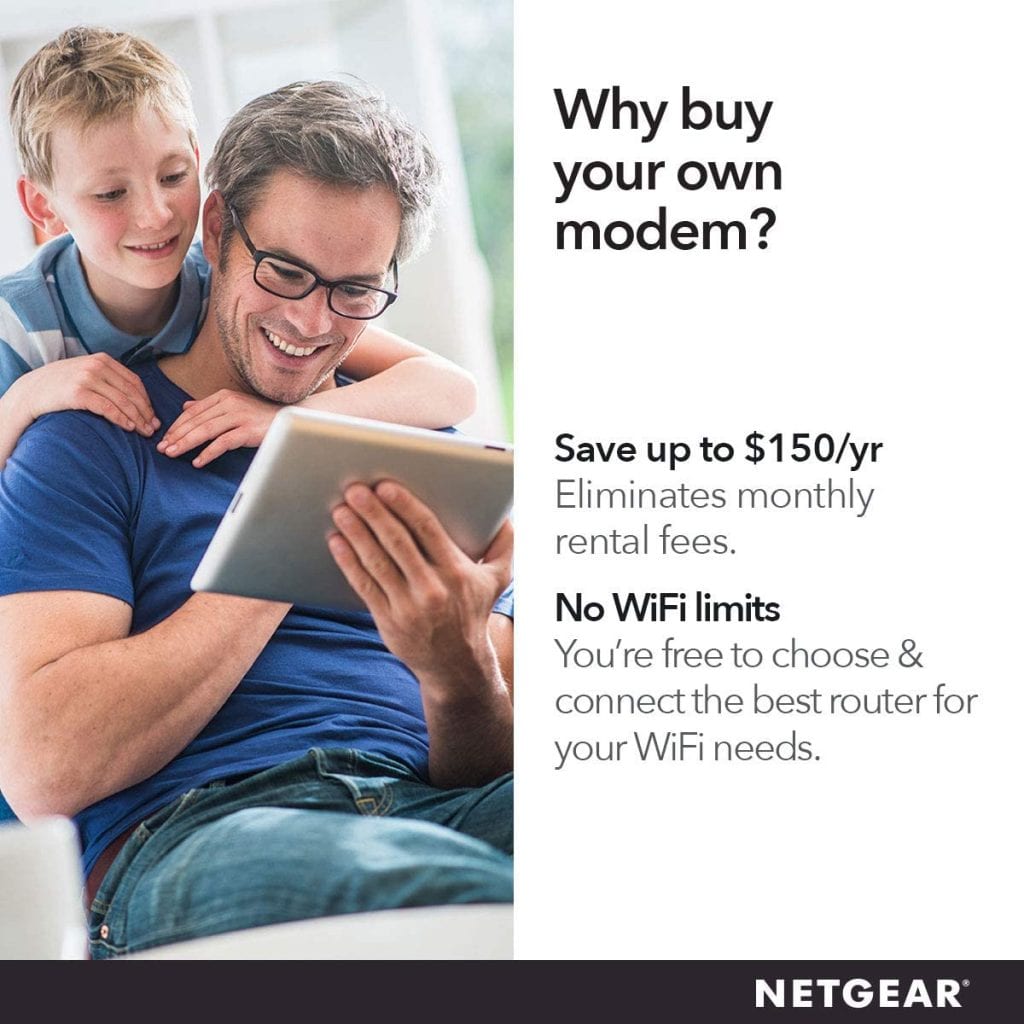 Cons:
Can only use one of four ethernet ports at a time
No back-up battery to support through power outages
Somewhat expensive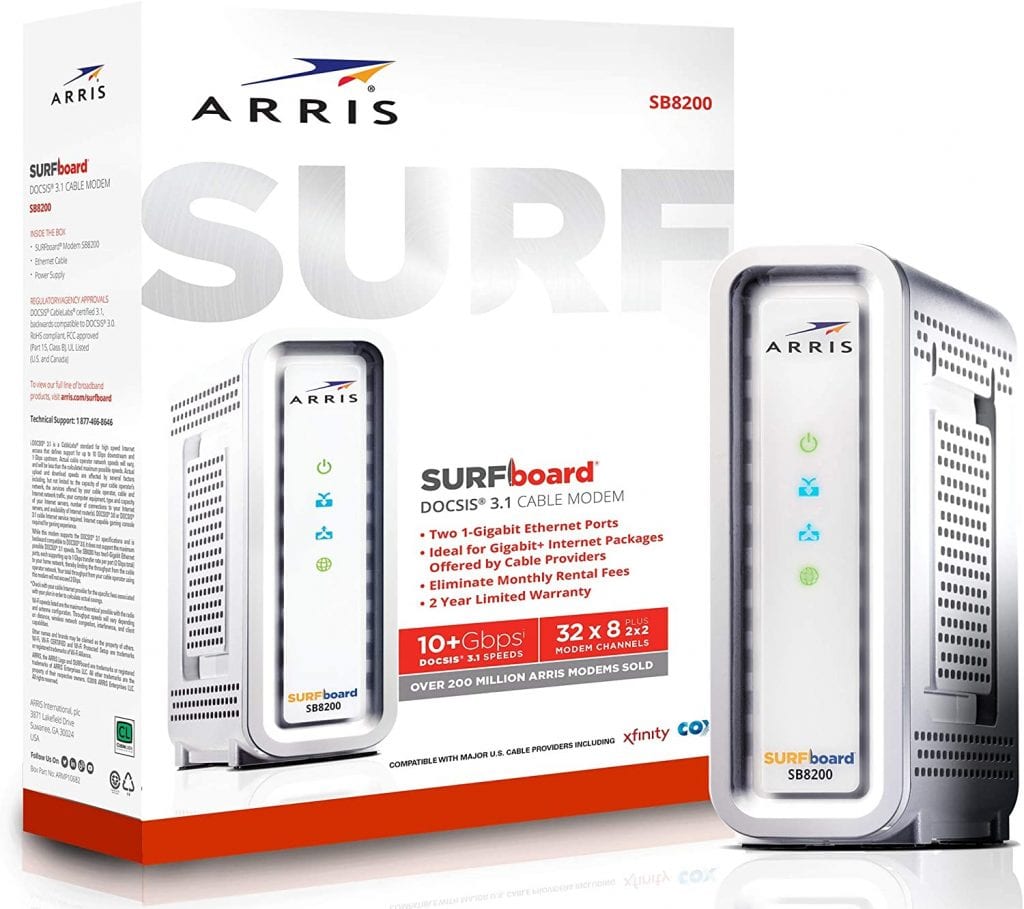 This DOCSIS 3.1 modem is more expensive and higher-end. It's compatible with up to 2,000 Mbps plans if you get a second IP address from your IPS. There are 2 ethernet ports in the back. The modem is compatible with most major cable internet providers. You can connect any router to this DOCSIS 3.1 modem and be up and running in just minutes. 
Pros:
Pair with a second IP address and high tier package for ultra-fast speeds
Very easy to set up
Latest release number
Compatible with all major providers
Cons:
Pricey
Can glitch out with errors
Indicator lights are too bright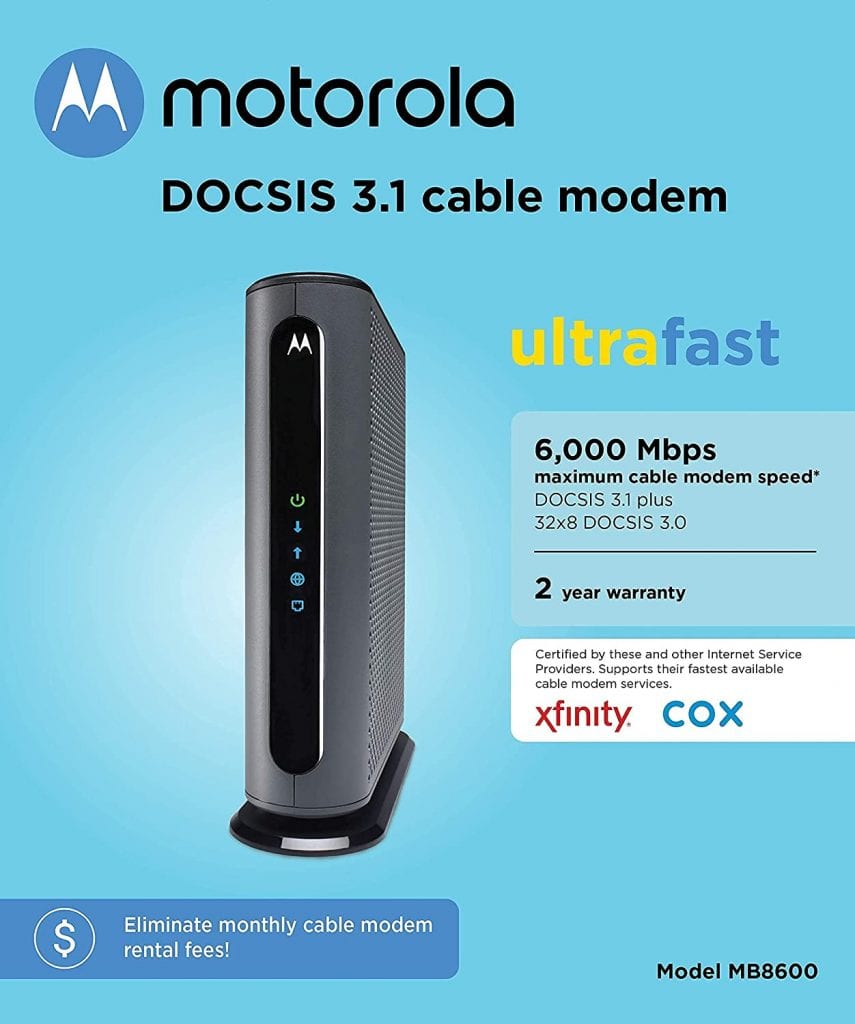 The Motorola MB8600 gets you the top speeds with all of your major ISPs. You can connect it with any WiFi router of your choice. It has built-in Proactive Network Security to keep your information safe. The Active Queue Management program keeps you from having to deal with frustrating internet latency problems. You'll enjoy a maximum download speed of 6,000 Mbps. The modem is slim enough to fit between other devices but is a little taller than others.
Pros:
Capable of very fast speeds
Moderately priced
Easy to set up
Reliable connections
Compatible with all major providers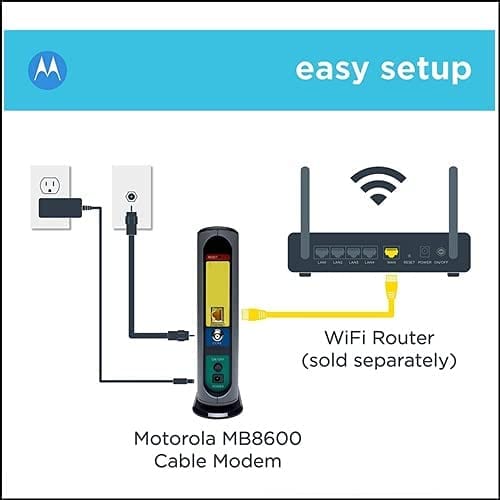 Cons:
Cannot use all four ethernet ports at the same time
Basic operation
Too tall to fit in some spaces
Final Thoughts
You have to choose the best cable modem based on what is going to fully satisfy the needs of the members in your household. Make sure it's compatible with your ISP and choose the package tier with the speeds you're looking for. Consider the download and upload speeds of potential options. Decide whether you want a combo modem and router or if you'd rather have two separate pieces of equipment. Finally, compare prices of all the modems you're considering and choose the one that fits your budget.
FAQs:
Does a better cable modem make a difference?
You will see a difference in your internet speeds with a better cable modem. For the best experience, go with an updated cable modem and a high tier package with your ISP.
What is the fastest cable modem?
One of the fastest is the ARRIS SURFboard DOCSIS 3.1 Gigabit Cable Modem.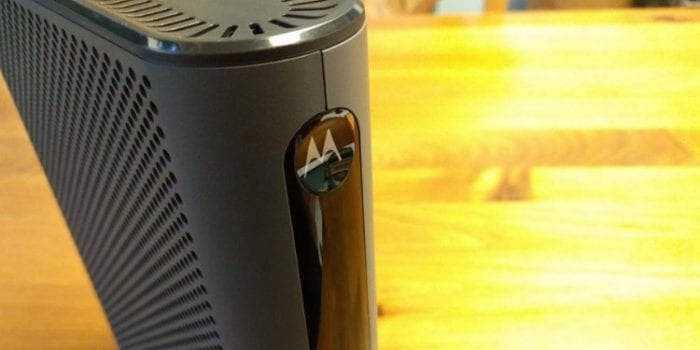 Why do cable modems go bad?
Cable modems go bad due to the heat they produce to operate. More sophisticated models have advanced cooling systems. Modems are also subject to damage from dust build-up.
Does buying a new modem increase internet speed?
The new modem can make some things seem faster because you won't have to deal with dropped connections and reboots. However, you can get faster internet speed by switching to a higher tier with your ISP.
Should I upgrade my cable modem?
You should upgrade your cable modem if it's anything less than a DOCSIS 3.0 release.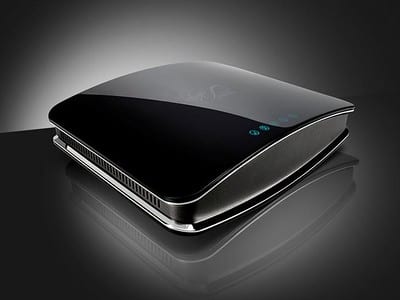 What is the best modem router combo?
The best modem router combo overall is the Motorola MG7700.
How long do cable modems last?
A cable modem will last around 3 to 4 years functionally. Sometimes they will be rendered obsolete by advancing technology prior to their service life.
Disclaimer: FamilyHype.com (Family Hype & FamilyHype) is a participant in the Amazon Services LLC Associates Program, an affiliate advertising program designed to provide a means for sites to earn advertising fees by advertising and linking to Amazon.com.
Last Updated on May 26, 2021 by Marie Miguel
DISCLAIMER
(IMPORTANT)
: This information (including all text, images, audio, or other formats on FamilyHype.com) is not intended to be a substitute for informed professional advice, diagnosis, endorsement or treatment. You should not take any action or avoid taking action without consulting a qualified professional. Always seek the advice of your physician or other qualified health provider with any questions about medical conditions. Do not disregard professional medical advice or delay seeking advice or treatment because of something you have read here a FamilyHype.com.