Breast feeding can be a challenge in itself.  It is exhausting and very noble work. But now you have to go back to work or maybe your baby isn't latching on like he or she should. Now you need to buy a breast pump. But what are the best pumps to buy? There are so many choices. Gone are the days of the manual breast pump being your only option. Advances in technology have changed the breast pumping experience for modern mothers. Two of the best hospital grade breast pumps are Medela and Spectra. You have probably already heard of both.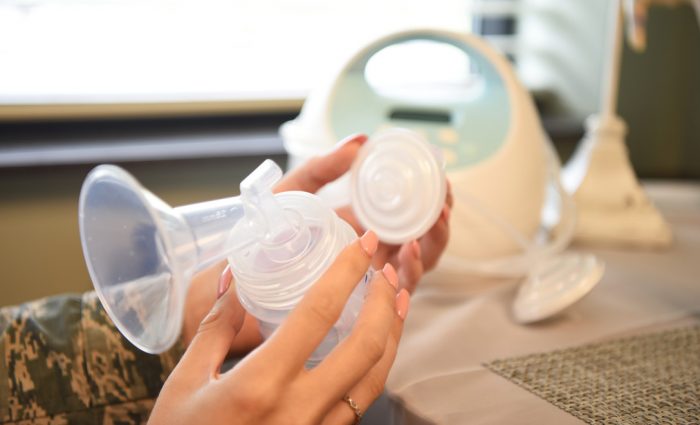 Spectra Vs Medela: Which Breast Pump Brand Is Better?
Both the Spectra and the Medela are great pumps.  It honestly depends on what you are looking for and your price range.  Medela pumps are quite costly compared to the Spectra and you will often find Medela pumps used in hospitals.  The Spectra can be just as good as the Medela depending on what you need.  
To give you an insight into what both these brands offer, we made a list of the highly-rated Spectra and Medela breast pumps on Amazon. We included a detailed product description for each pump so you can compare and finally decide if you are going for Medela or Spectra. If you continue reading, you will also see more information and comparison on Spectra Vs Medela and their pros and cons.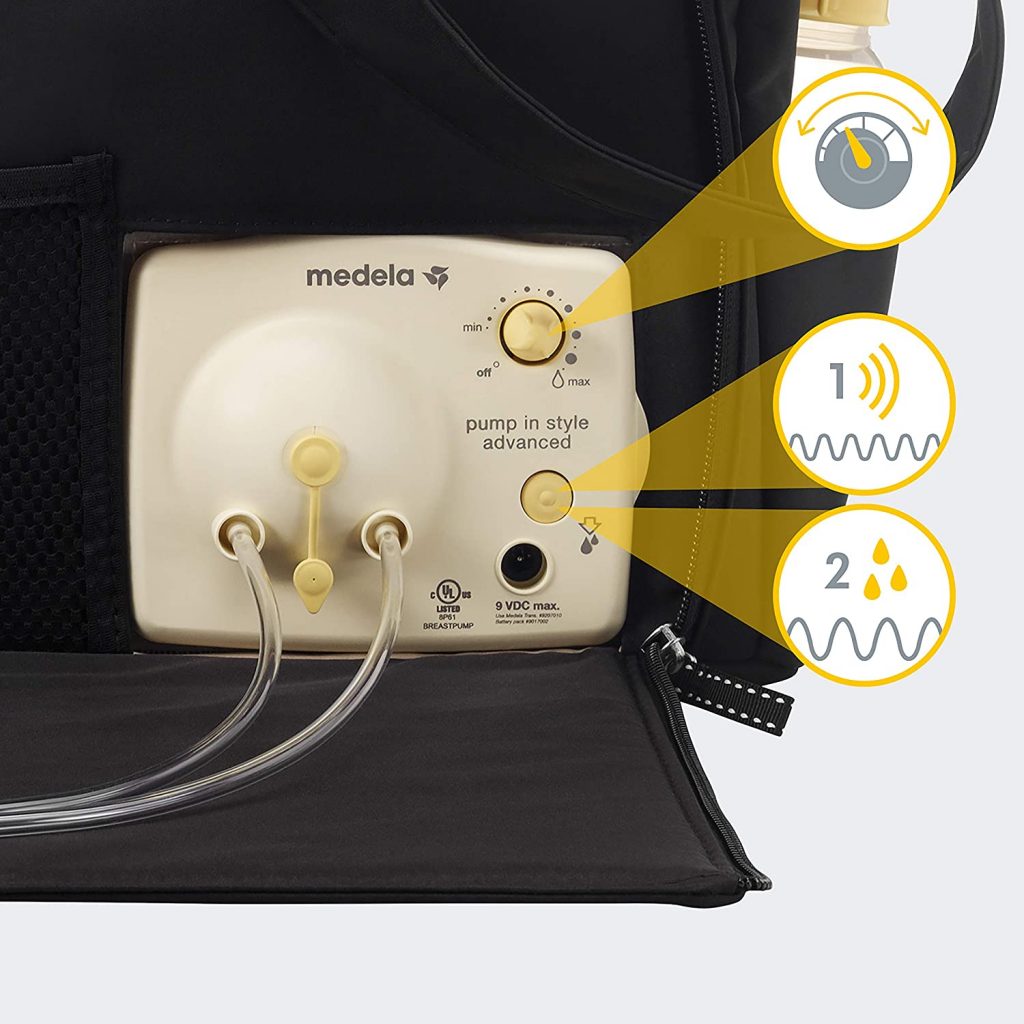 The Pump in Style from Medela utilizes researched-based and advance technology to help mom produce more milk in less time when pumping.
It is simple to use and customize and it includes essential accessories for easy use and storage.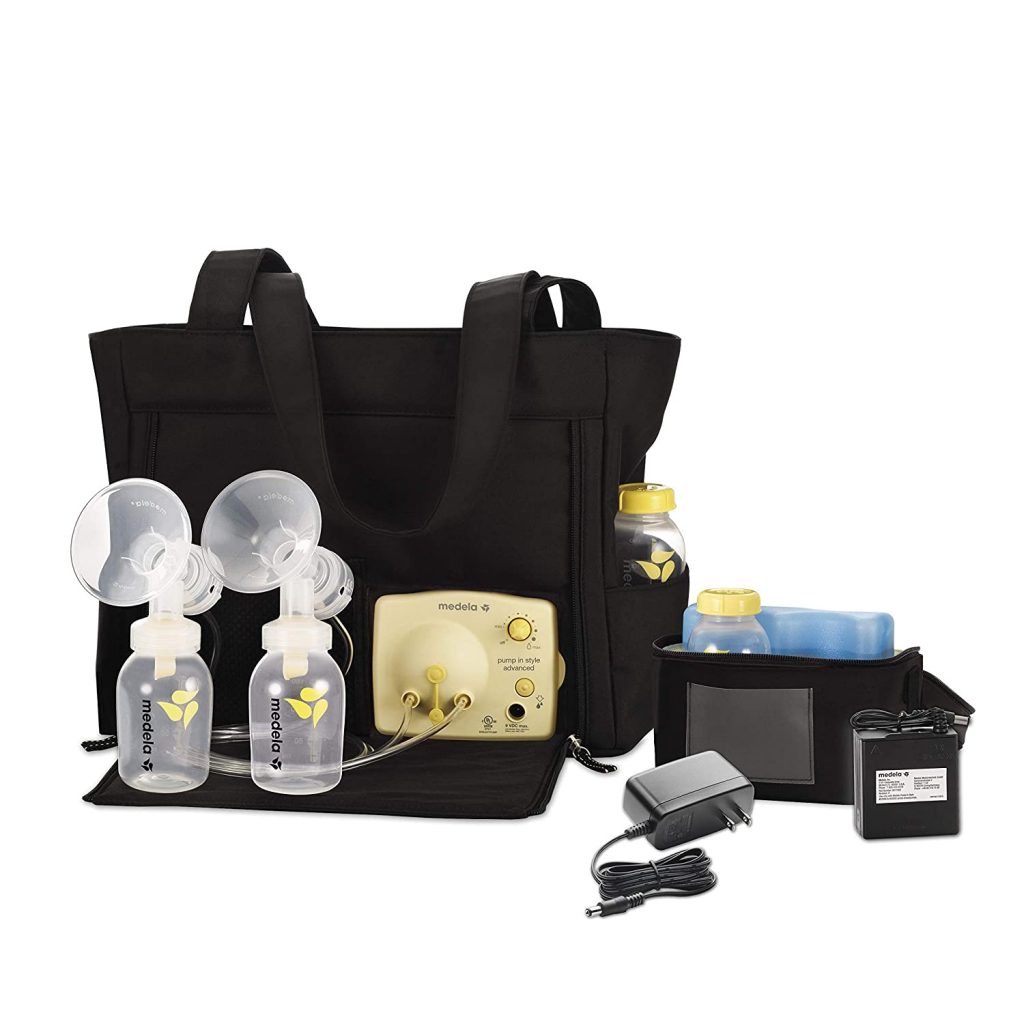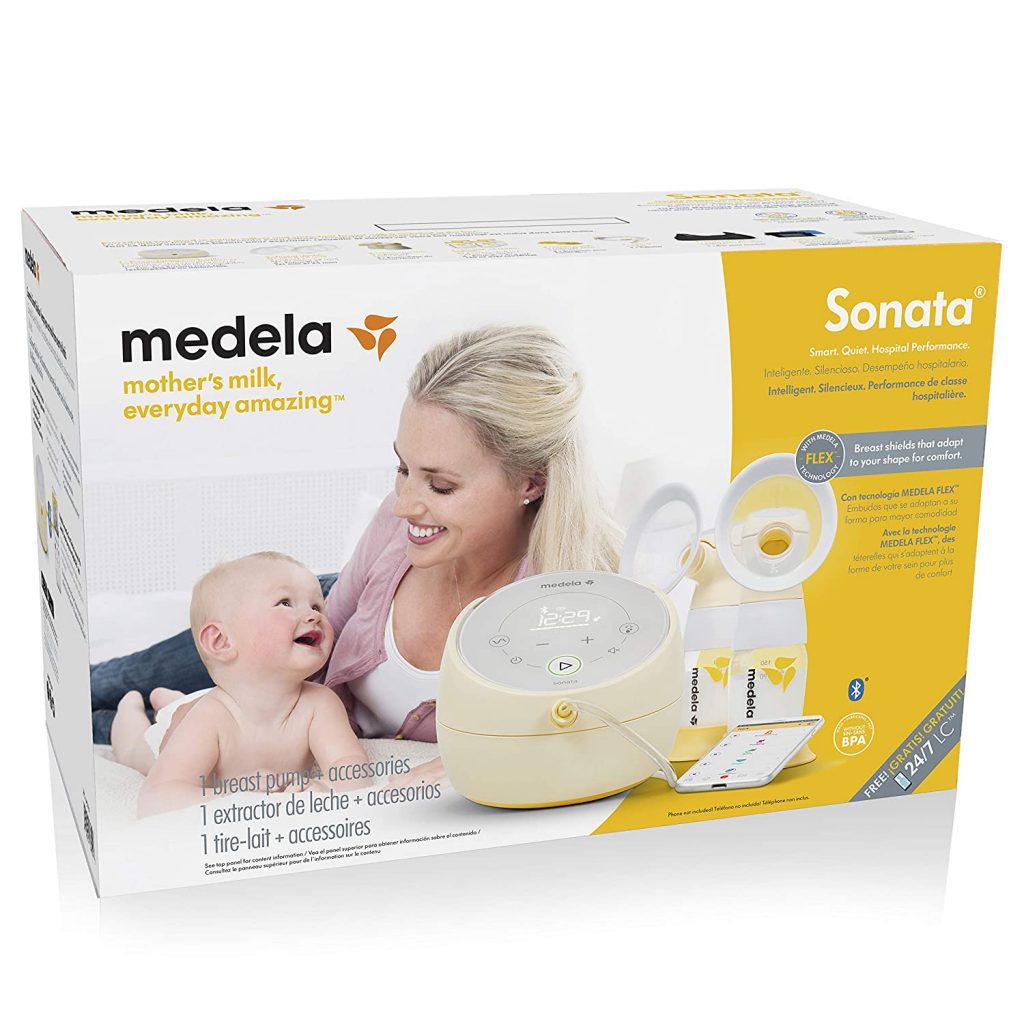 The Sonata Smart breast pump has innovative and smart features that allows mom's to access tons of contents and resources to improve their breast pumping experience.
It offers hospital performance for maximized milk flow and efficient pumping.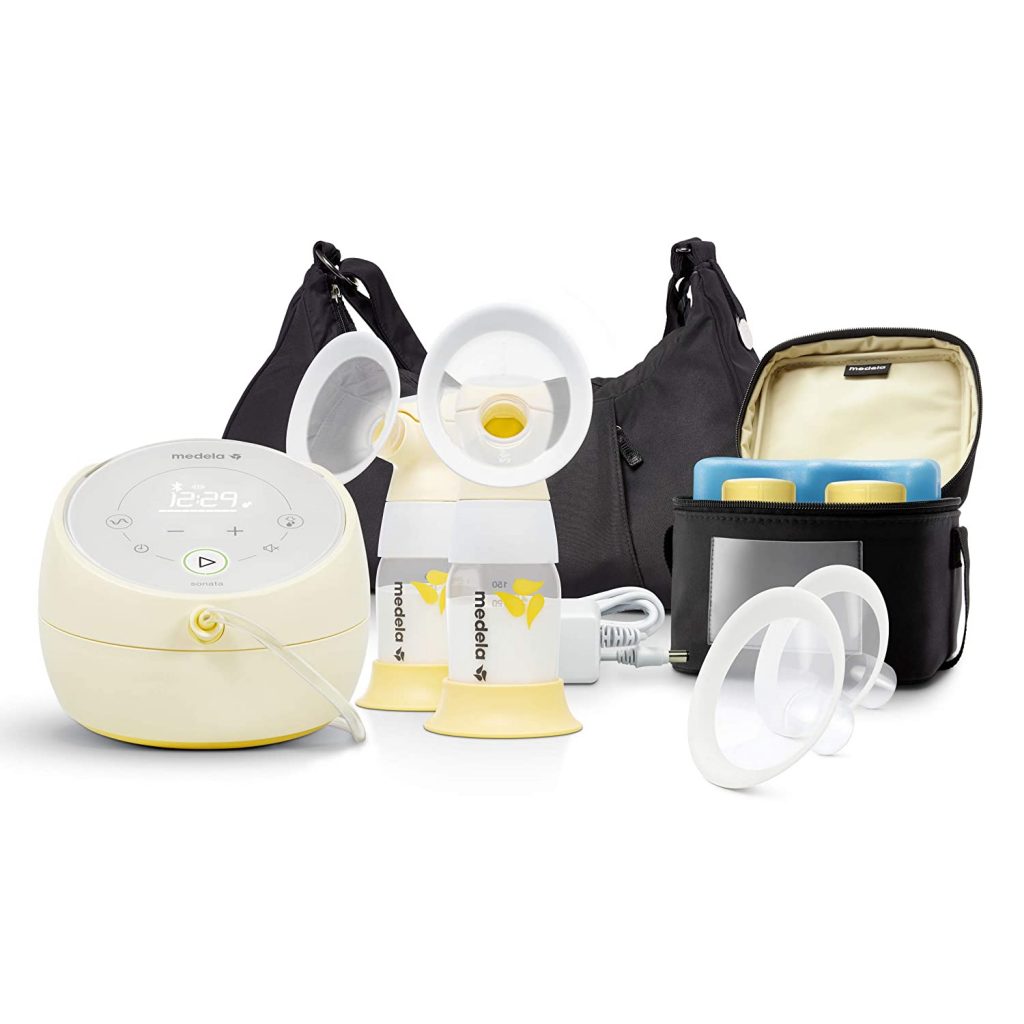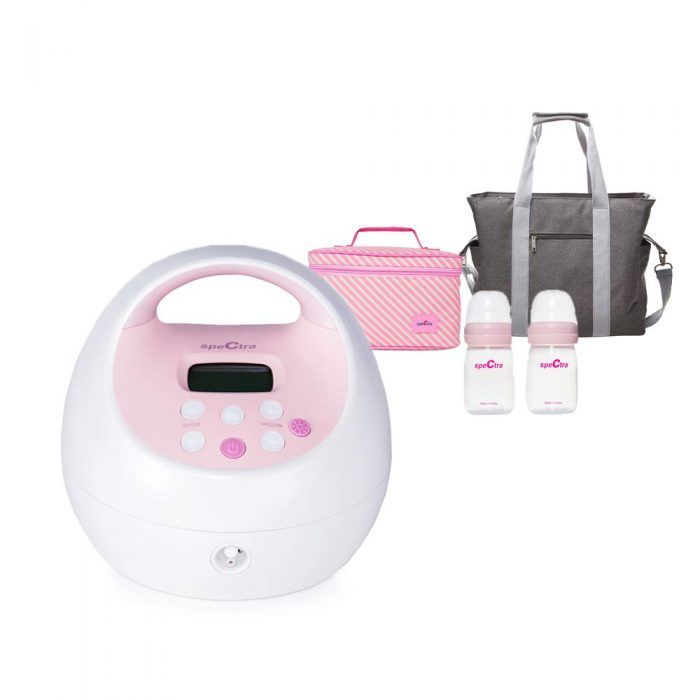 The Spectra S2 plus is a great option for quiet and discreet pumping. It allows mom to pump in confidence at any time of the day as it comes with a night light for easy pumping in the dark.
It has settings that can be customized to increase the flow of expressed milk and to achieve a soothing pumping experience.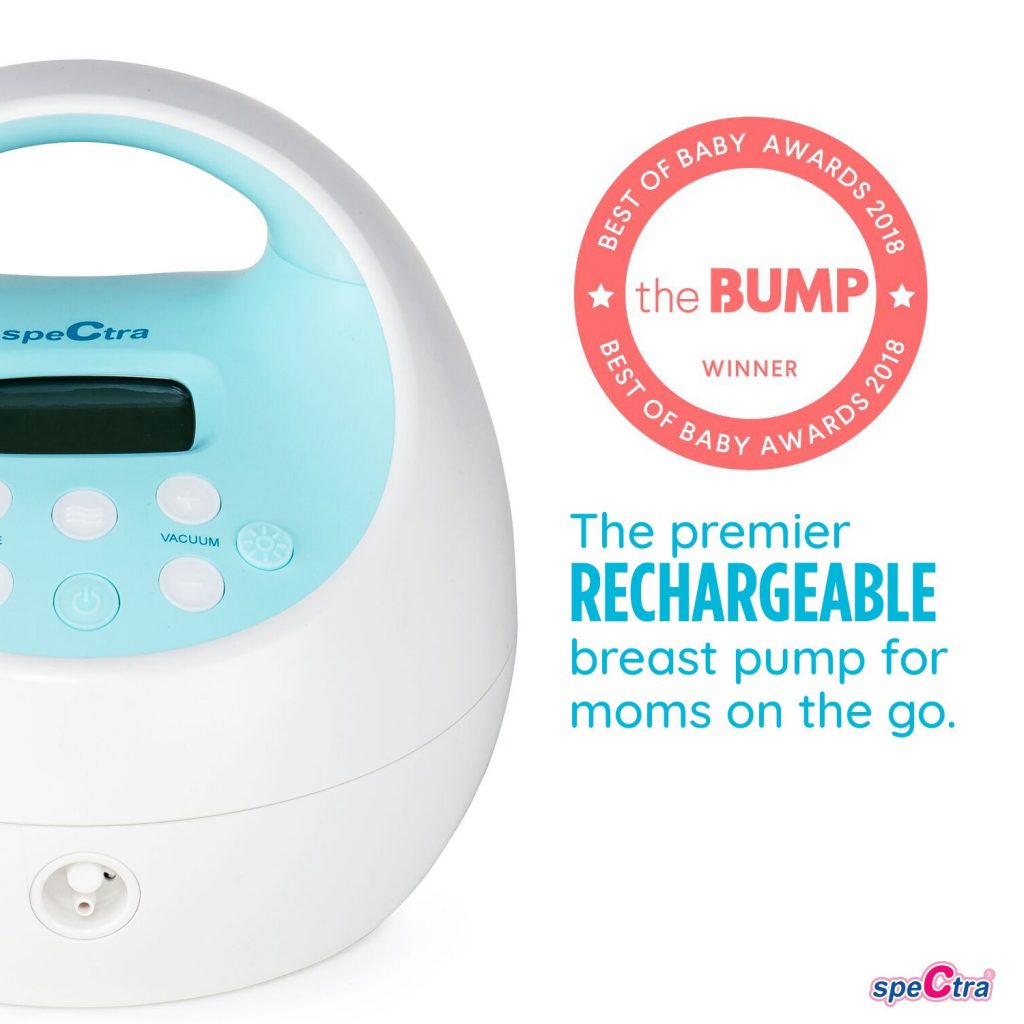 The Spectra S1 Plus is hospital grade and offers the same features as the s2 except it has rechargeable batteries which makes it more portable and convenient to use when travelling.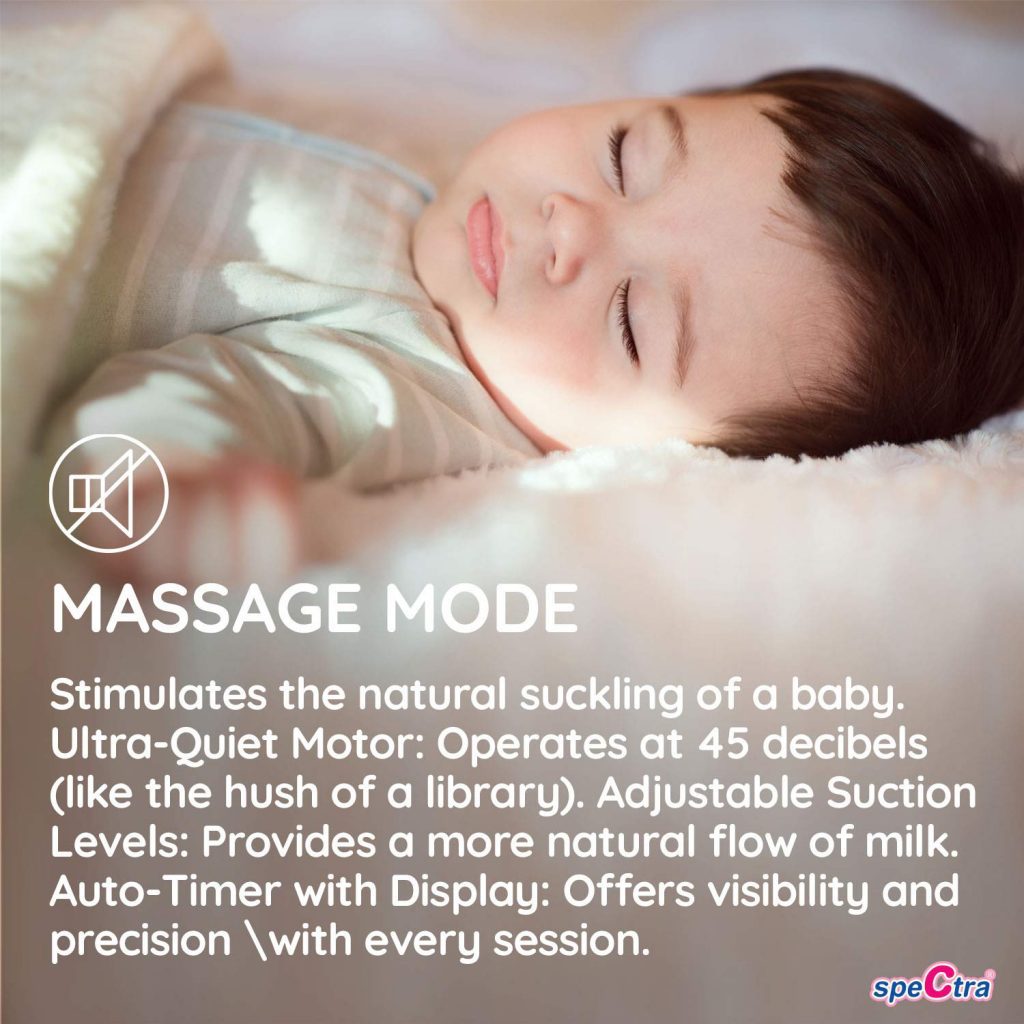 Before we can really look at which is better, Spectra S2 vs. Medela, we need to understand some of the different terms used with reference to breast pumps.
Breast Pump Verbiage
Here's a list of some of the things you'll read about when you're trying to decide on the right breast pump for your needs.
Open system – An open system breast pump doesn't have a barrier between the pump itself and the breast milk that's been expressed. 
Closed system – A closed system breast pump does have a barrier that separates the expressed milk from coming into contact with any of the pump parts or the pump motor. It keeps the milk supply more hygienic.
Backflow protection – The backflow protection is the barrier in the closed system that keeps the milk from overflowing into the pump in the closed system.
Expression mode – You'll find there are usually two modes when it comes to a breast pump—stimulation phase and expression mode. Many women will start their pump in stimulation mode which will prime the breast for expressing milk more quickly once it goes into the expression mode. Advanced expression technology allows you to pump the milk out more quickly so you don't have to spend so much time pumping. Stimulation phase expression technology helps to get the milk flow amped up faster.
Spectra Vs Medela: Which Breast Pump Has The Strongest Suction?
Both breast pumps have wonderful suction.  From experience, the Medela breast pump seems to be better of the two when it comes to suction but not by much. The speed and vacuum force of the breast pump you choose can definitely make a difference in how much time you have to spend in your pumping sessions and how much milk you will get per session. You should certainly consider speed and vacuum force when you choose the best breast pump for yourself.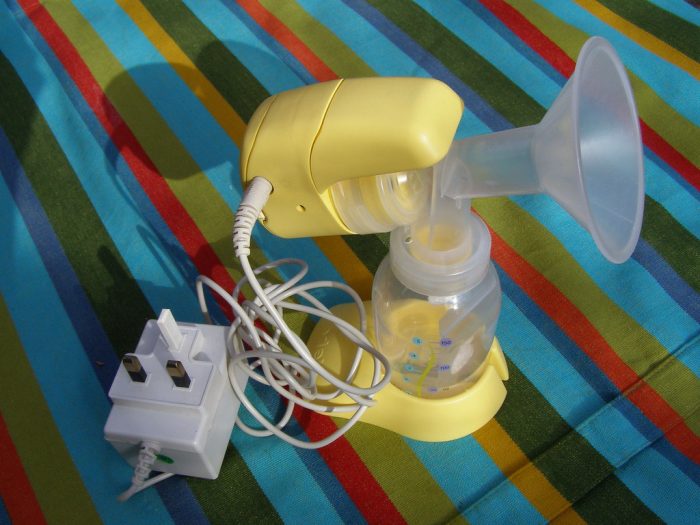 Is Spectra A Hospital Grade Pump?
Yes the Spectra is considered a hospital grade breast pump.  It is a closed system which means the pump itself will not have any breast milk enter the system.  This protects the system and allows your pump to last longer.  It also has different settings to mimic the sucking of an infant.  This causes the breast pump to go at a higher speed but not as much suction.  You have to control this feature on how long you want to pump during this setting. The Spectra electric breast pump lets you choose different amounts of time for the stimulation phase with expression technology. There will be a different speed and vacuum strength during that first phase. Then the suction speed can change during the expression mode. 
Both the Spectra and the Medela pumps are hospital grade pumps so with regards to Spectra vs. Medela, they're on the same playing field. 
How Long Does A Spectra Pump Last?
The Spectra breast pump lasts as long as you take care of them.  They can last for years.  The battery life though in the Spectra S1 lasts about 3 hours just like the Medela.  Now, its battery is inside the pump and cannot be replaced if it dies.  You will have to replace the entire pump.  There is no way of replacing it. 
The Medela Pump in Style can run on batteries, however, that can be replaced. It takes 8 AA batteries, which are not included when you purchase the pump. Of course, both pumps do come with an AC adapter so as long as you can plug it in, you'll be fine. It's worth mentioning that the Spectra electric breast pump comes with a 2 year warranty, while the Medela Pump in Style has only a 1 year warranty.
What Comes With The Spectra Pump?
The Spectra comes with two breast flanges sizes: 24 mm and 28 mm.  This is wonderful if you don't know what size you are and need to test both.  It also comes with all the pump accessories like the tubing and 2 bottles.  The best accessory is the little night light that comes with it so if you need to pump at night, you can easily press a button to turn on the light.
The Spectra breast pump also comes with a screen that keeps time of how long you are pumping.  This is great if you forget to check the time or you need a way of keeping track of your pumping session.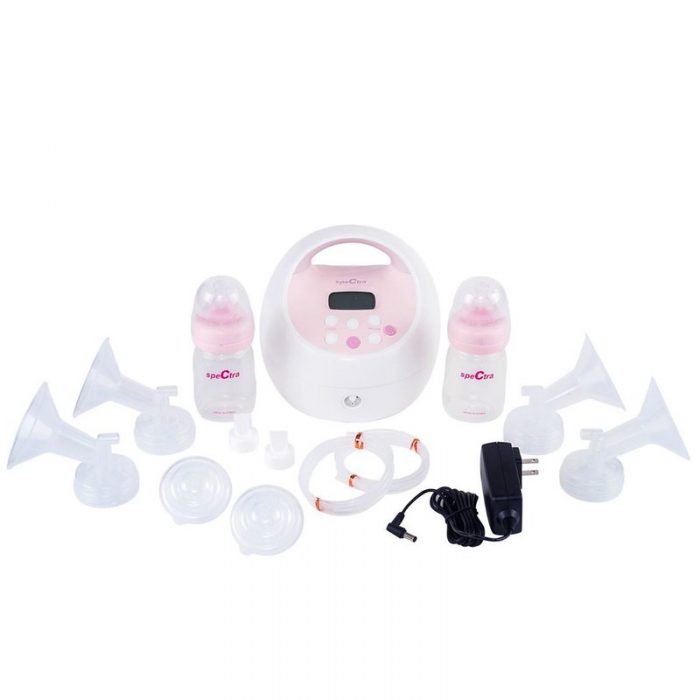 Is The Medela Pump In Style A Hospital Grade Pump?
Yes, it is a hospital grade breast pump.  It is different than the S2 in the fact that it doesn't have a barrier between the pump itself and the suction.  This can allow breast milk to get into the tubing and into the pump motor itself.  Now, if you are careful, breast milk will not go into the tubing.  Just make sure you keep an eye on it and make sure the parts are positioned appropriately.  There is less chance breast milk will go into the tubing and pump but there is still a chance compared to the S2.
This also has a setting where you can pump at a higher rate with lower suction to mimic the baby's feeding speed.  This differs than the Spectra in the fact that the Medela will automatically go back to regular pumping after two minutes while the Spectra you have to change the setting when you want to go back to regular pumping.
Do Medela Bottles Fit Spectra Breast Pump?
No they do not.  You will have to buy an adapter if you want to use Medela bottles on a Spectra pump.  One advantage to a Medela is that many different brands of bottles fit the Medela while the Spectra there are less options. Also, the Medela Pump in Style comes with 4 bottles while the S2 made by Spectra Baby USA only comes with 2.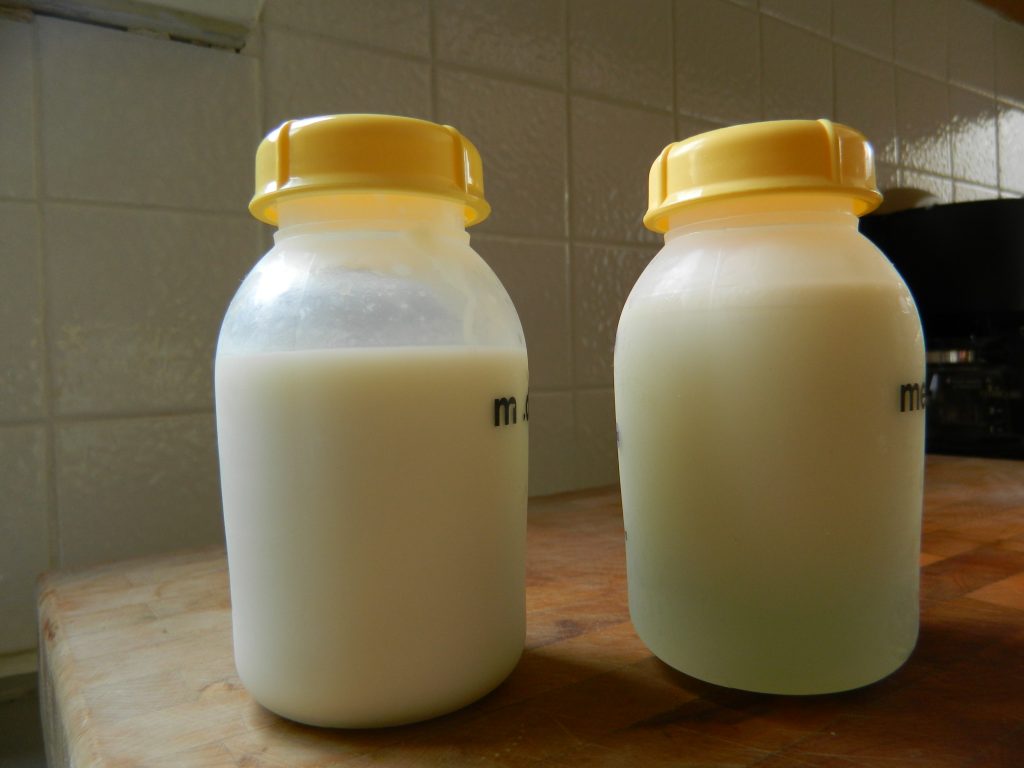 How Long Do Medela Pumps Last?
Medela breast pumps last as long as you take care of them.  But if you are wanting to know about the battery life, the Medela should last 3 hours.  Now it uses normal AA batteries which differs from the S2 and can be replaced with those batteries.  It also has an adapter for an outlet if need be.
What Comes With The Medela Pump?
The Medela breast pump comes with the same type of accessories as the Spectra breast pump except there is only one size flange.  If you get the "pump in style" or the "pump in style advanced," it automatically comes in a small case that you can carry over your shoulder.
The pump in style or pump in style advanced doesn't come with a digital screen like the Spectra S2.  This conserves battery life but this also means you will need to keep time for how long you are pumping. You'll also get a cooler bag with the Medela Pump in Style. There are breast milk storage bags that you can put in the cooler bag, which comes complete with a bpa free ice pack. The 4 included bottles are also bpa free. 
Spectra Vs Medela: Which Breast Pump Is Best?

Spectra vs Medela, two leading breast pump brands that are usually being compared in the market. Each pump has their advantages and disadvantages.  It really depends on what you are looking for.  The Medela is more expensive than the Spectra.  This is because Medela has been around a lot longer than the Spectra.  Spectra just came about in 2001 by a nurse.  If you want to go the cheaper route, than the Spectra breast pump is the better choice.  The Medela has better suction and the tubing seems more substantial than the Spectra but parts to replace the Spectra breast pump are inexpensive.
In a side by side comparison of the Spectra S2 vs. Medela Pump in Style, you'll find a lot of similarities. They're both closed system pumps. They're both double electric breast pump systems, so you can double pump to get things done more quickly. They both have multiple suction speed and vacuum settings to choose from. You can even use a hands free bra with each of the double electric breast pump options we're talking about to get the job done faster and with more freedom.
However, a side by side comparison of the Spectra S2 vs. Medela Pump in Style will also reveal some differences. The suction speed and vacuum settings of the Medela are said to be better by many nursing moms. Looking at what comes with the Spectra vs. Medela pump, there are more useful accessories included with the Medela. Setting the suction speed of the Spectra S2 vs. Medela, the Spectra is done through the automatic settings, while the Medela has a manual dial. Both can be used hands free but only the Medela can be used with other kinds of bottles. 
This really comes down to what you are willing to spend and what you think is best for you. But, in our opinion of Spectra vs. Medela, Medela is slightly superior to Spectra. Either will make for a happy mommy though.
Disclaimer: FamilyHype.com (Family Hype & FamilyHype) is a participant in the Amazon Services LLC Associates Program, an affiliate advertising program designed to provide a means for sites to earn advertising fees by advertising and linking to Amazon.com.
Last Updated on May 15, 2021 by Marie Miguel
DISCLAIMER
(IMPORTANT)
: This information (including all text, images, audio, or other formats on FamilyHype.com) is not intended to be a substitute for informed professional advice, diagnosis, endorsement or treatment. You should not take any action or avoid taking action without consulting a qualified professional. Always seek the advice of your physician or other qualified health provider with any questions about medical conditions. Do not disregard professional medical advice or delay seeking advice or treatment because of something you have read here a FamilyHype.com.