Medela Vs. Spectra Comparison
These two popular breast pumps are specifically useful and helpful for breastfeeding mothers around the world. Getting enough milk with your breast pump is ideal.
There are lots of spectacular pumps like Spectra and Medela, but we will be taking a look at both the Medela and Spectra pump products today.
It may be daunting to choose which breast pump is the right one for you since both brands are popular when it comes to quality, hence in your mind, it will always be Spectra vs. Medela.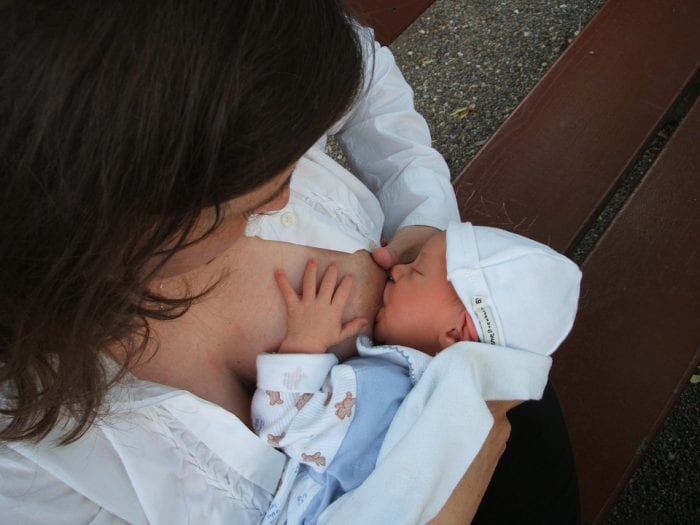 To help you choose which model to purchase, we came up with a list of the top-rated electric breast pumps in the market today, and we highlighted a brief description of their unique features so you can get an idea of what they offer.
We also included the similarities and differences of both brands as well as our recommendations regarding what might work best for new moms, depending on their lifestyle. As a matter of fact, you can never get wrong with these brands.
Medela is a more mainstream brand compared to other pumps, and quite a few mothers use it. Spectra, meanwhile, is newer and has only been to the US recently. However, it's quickly making waves, with some people saying that it's one of the best pumps out there, offering the perfect blend of quality and value that you're craving.
Today, we will be looking at two types of pumps. First, we have the PISA from Medela. PISA stands for Pump in Style Advanced. Meanwhile, we have the Spectra S1, which sounds a bit like the name of a smartphone. There is Spectra S2, but it does not use a battery, making the S1 a more fair comparison. It is a Spectra versus Medela review for the undecided parents.
Popular Breast Pumps Available On Amazon
Spectra S1 Plus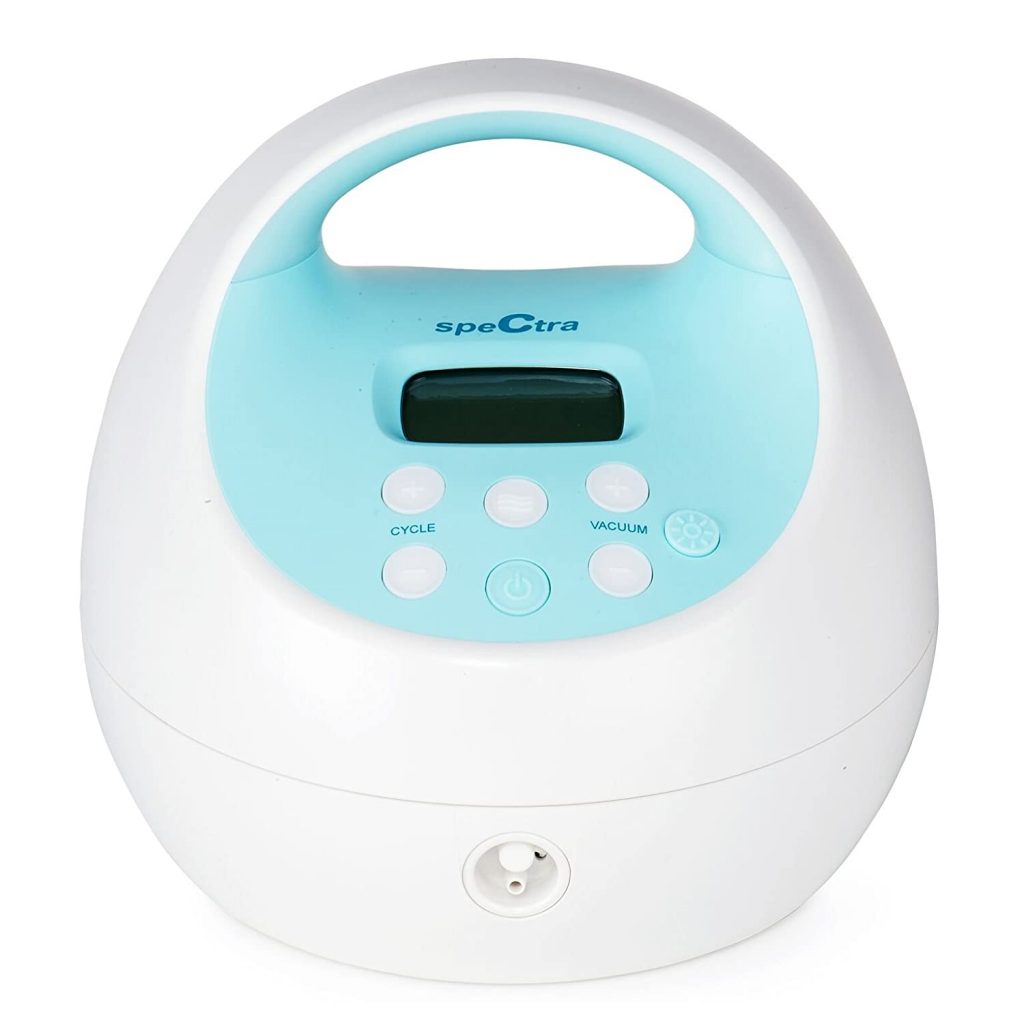 The rechargeable breast pump offers a wide range of features that promote confidence and comfort while pumping. It is a portable pump. It's quiet and has cycle speed digital display controls that enable moms to start pumping according to their desired speed and rhythm. S1 also boasts a special function called backflow protector to keep breast milk safe from harmful bacteria.
Spectra S1 Breast Pump Features
Spectra S1 has an AC power adapter and a rechargeable battery made from hospital-grade material. It also has digital controls, which can adjust settings to the speed, rhythm, and you can change the settings as well to meet your pumping needs. This means that a majority of the breast pump has customizable settings, including a massage mode that you can switch Spectra S1 into. Also, you can adjust the suction speed too. It's quiet, lightweight, and has a night light as well. The night light cones in handy if you need to put at late night or early morning hours. This way you can use the night light instead of an overhead light that could wake your baby. Spectra S1 is made from BPA-free parts as well, which is always a plus. Any product with BPA is a no go for us.
Spectra S2 Plus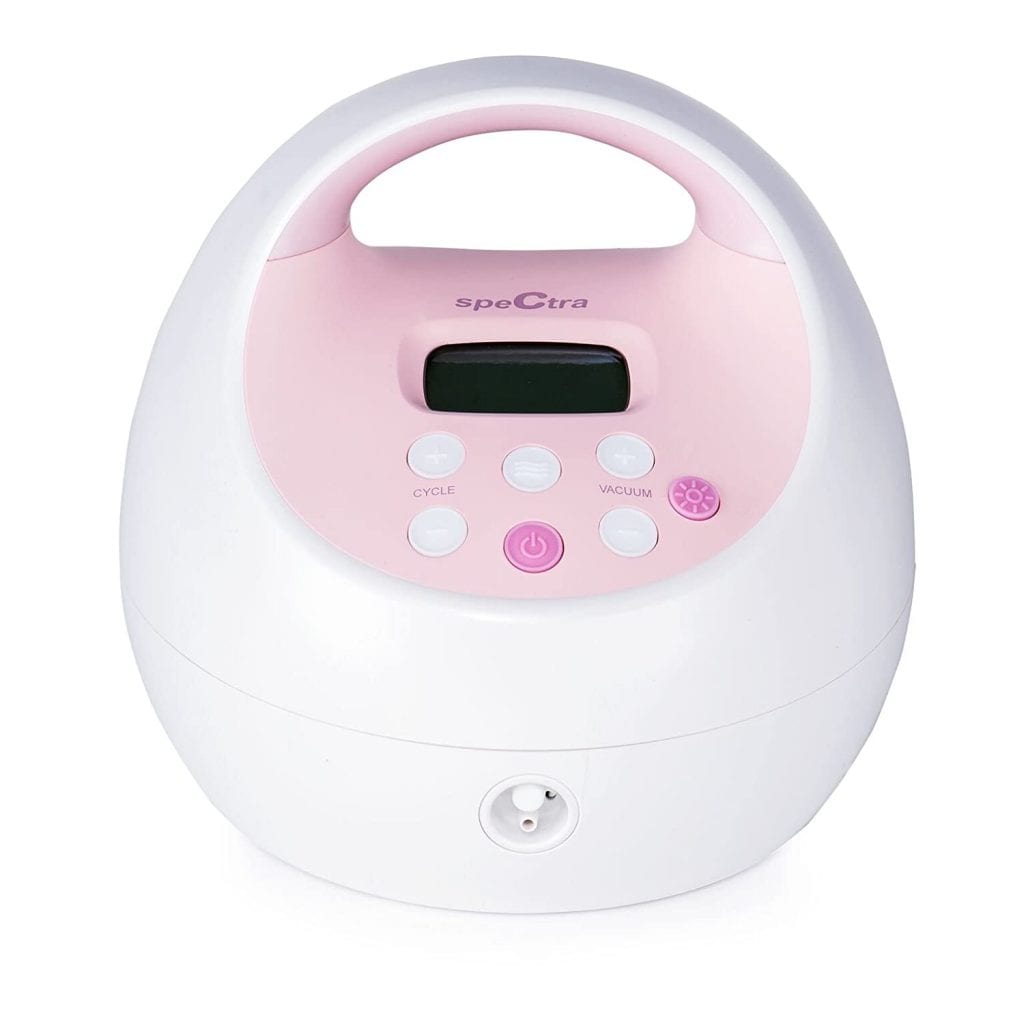 This Spectra breast pump has adjustable suction levels and speed separately that promote the natural milk flow. The suction settings can let you choose between massage and letdown mode. This great pump can be used as a single or double pump for express milk and includes an added night light for nighttime pumping and a timer.
Medela PISA Electric 
This breast pump by the Medela brand has Max Flow technology and Ultra-efficient features which makes it easy to assemble and clean. This is the best pump for mothers with a low milk supply. Medela breast pumps are comfortable to use and are clinically proven to improve milk flow volume by 11.8%. It comes with one pump, 150ml Medela bottles, PersonalFit Flex breast shields, a microfiber pump bag, a power adaptor, a battery pack, and connectors. While it's not the quietest pump, it's still a favorite pump of many moms.
Medela Pump in Style Advanced is a popular pump that runs on AA batteries, or you can plug it into a wall outlet. It has BPA-free parts, and you can remove the cooler bag on the table, it has a pack to freeze milk as well. The In Style Medela Pump Advanced has two-phase expression technology, and you can adjust its speed and suction if you want slower pumping. Medela also comes with other accessories like duckbill valves, membranes, tubing, ice packs, breast shields, and more. You can upgrade to Pump in Style Max Flow if you want better tubing. Many moms also say Medela is easier to use when wearing a pumping bra.
Bellababy Double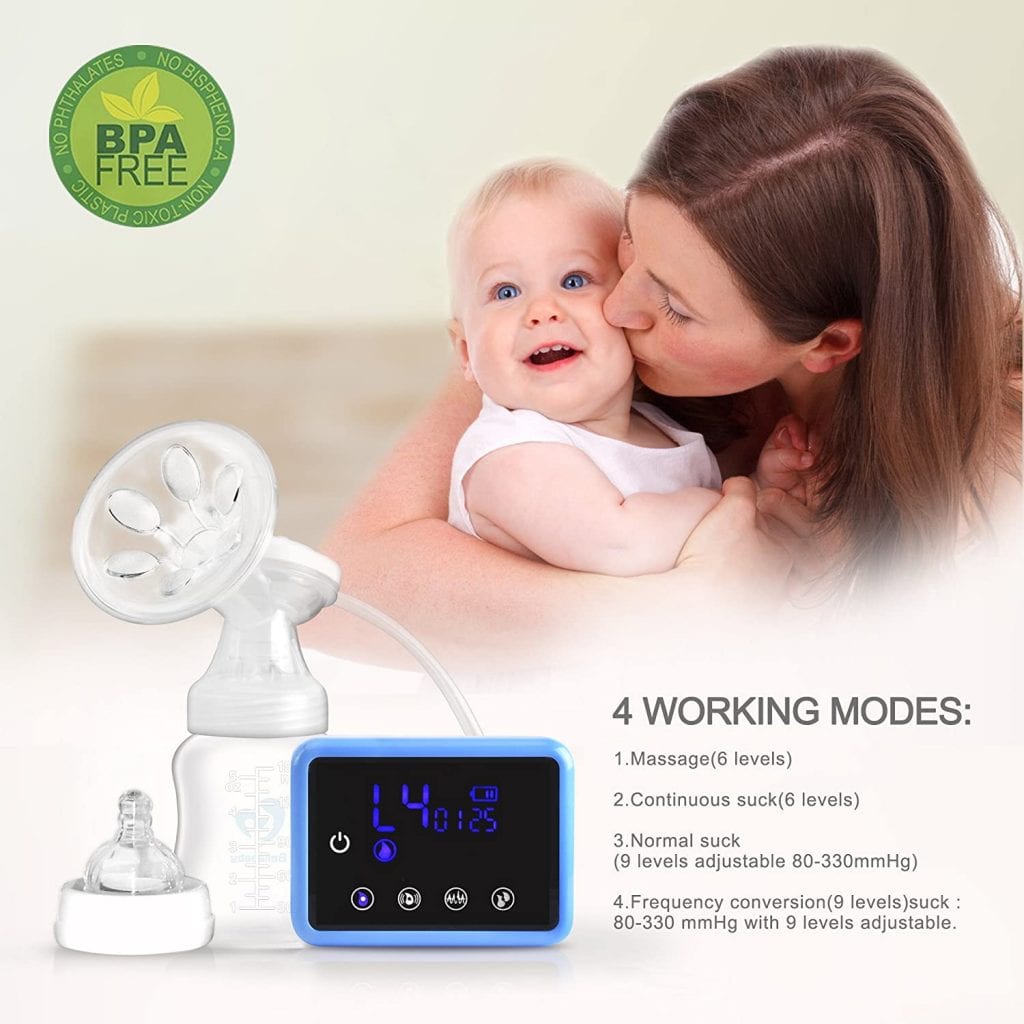 This breast pump offers comfort and quality at an affordable price that's worth your money. It has essential breastfeeding features such as its high definition screen, sensitive touch panel and 4 modes and 9 levels of suction control. It is also lightweight and portable, which makes it convenient to carry when travelling.
Spectra Vs Medela Similarities
Both the Spectra and Medela pumps have many similarities. You can plug them on or use them with a battery for mobile usage. You can either operate them as a single or a double electric pump. Their prices are about the same retail-wise, but prices can vary online. They both have plenty of controls and the ability for you to personalize the cycles to be the best possible.
Another similarity is that both the Medela pump and the Spectra pumps have expression mode as a pumping option. In this mode, the breast milk is pumped hands free to the rhythm the mimics a baby nursing. Expression mode is supposed to help the mother produce more milk to be stored in the storage bags. With the Spectra, you can adjust the speed and vacuum of the expression mode.
Medela And Spectra Differences
What's the difference between Spectra S1 and the PISA?
There are several differences between Medela PISA and Spectra S1 that are worth mentioning. Spectra S1 is a closed system, and only the Medela pump is open. If you're new to breast pumps, you may not understand what this entails. Long story short, the closed pumps give you a barrier. This barrier stops the milk from going inside the motor, tubes, and other delicate parts of a pump. Meanwhile, an open system is lacking when it comes to a barrier.
A closed system is objectively the better choice. With an open system, you sterilize the pump motor, tubes, and everything else to prevent any mold. It's annoying for sure, so in this aspect of the Medela vs. Spectra, Spectra S1 wins on this one.
What about the battery? Well, both are plug-in and have a battery option, but the PISA uses a separate battery pack, and the S1 has a built-in rechargeable battery that offers night light several pumping sessions. Being able to recharge your battery is much more convenient in our eyes. Some may like being able to replace the battery, as rechargeable batteries lose their charge over time, but because it's plug-in, you probably won't have a big deal with that anytime soon. Both have car adapters if you are out and about and need to pump. The battery adaptor capability makes the breast pumps easier to take with you wherever you go.
What about the strength of the pump? Spectra S1, it's hospital-grade, meaning it's quite powerful. It can suck 280mmHg, which is quite powerful. Medela PISA does about 30 less. So while it's not a huge difference, the S1 still wins in the power department. That said, Medela pumps are covered by most insurance companies, so that's another thing to consider.
What about the accessories? With the PISA, you get quite a few accessories. Pump parts, coolers, tote bags to wear, and much more. They even have other unique items, like a magnet that tells you how to store breast milk. Even the replacement parts are easier to find. The Pump in Style Advanced wins in the accessories department, as Spectra S1 just has some pump parts.
Now, let's look at the noise levels of the pump. For many moms, they don't want an overly noisy pump especially when have a sleeping baby in the same room. They want something that is quiet and discreet. While these two aren't exactly library quiet, the PISA is the louder one. The S1 isn't super quiet, either, but it does beat the PISA in that department.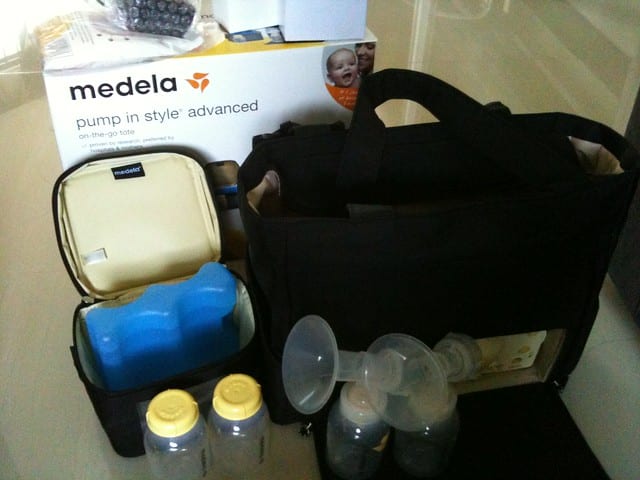 Conclusion
Considering all the factors in this Spectra vs. Medela Pumps comparison, we have to go with Spectra. While the PISA double electric breast pump has more accessories and more comfortable to find parts, the S1 is a quiet pump that's more powerful, and you don't have to clean it all the time. Being a mom is a tough job, and the S1 makes breast pumping much less of a hassle, which is a win in our book. The Pump in Style Advanced isn't bad at all, but we think the Spectra does beat it out by quite a bit.
So if you need a pump, go with Spectra.
Frequently Asked Questions
Last Updated on April 12, 2023 by Lisette Lao
DISCLAIMER
(IMPORTANT)
: This information (including all text, images, audio, or other formats on FamilyHype.com) is not intended to be a substitute for informed professional advice, diagnosis, endorsement or treatment. You should not take any action or avoid taking action without consulting a qualified professional. Always seek the advice of your physician or other qualified health provider with any questions about medical conditions. Do not disregard professional medical advice or delay seeking advice or treatment because of something you have read here a FamilyHype.com.