A breast pump is one of the most important items that you will buy as a new parent. Breast pumps will allow you to continue your breast pumping routine when you go back to work. Your breast will still produce milk even if you go back to work so having a way to get it out and store it will help you and your baby.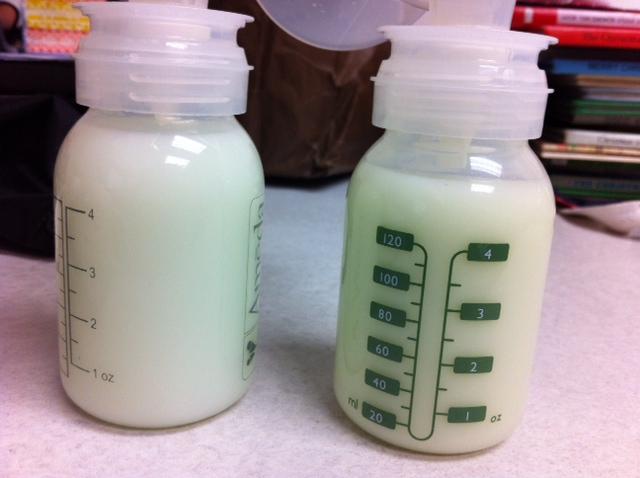 A popular breast pump amongst mothers is the Spectra S2 pump. This electric breast pump only weighs 3 pounds so you can have a discreet, yet soothing pumping experience. The Spectra breast pump has many features that others love, including a quiet motor that allows the pumping to simulate a baby feeding. Another feature is the backflow protection that prevents bacteria from entering the milk by stopping the milk from going up the tube it was just pumped out of. 
While the Spectra S2 is an excellent option, It is a good idea to check other brands or other models from Spectra so you can compare and finally choose the right one that will fit your needs. To help you, we came up with the list of the most popular breast pumps from Amazon with their product descriptions. When done checking the list, you can proceed with the detailed review of the S2 model to learn more about its benefits.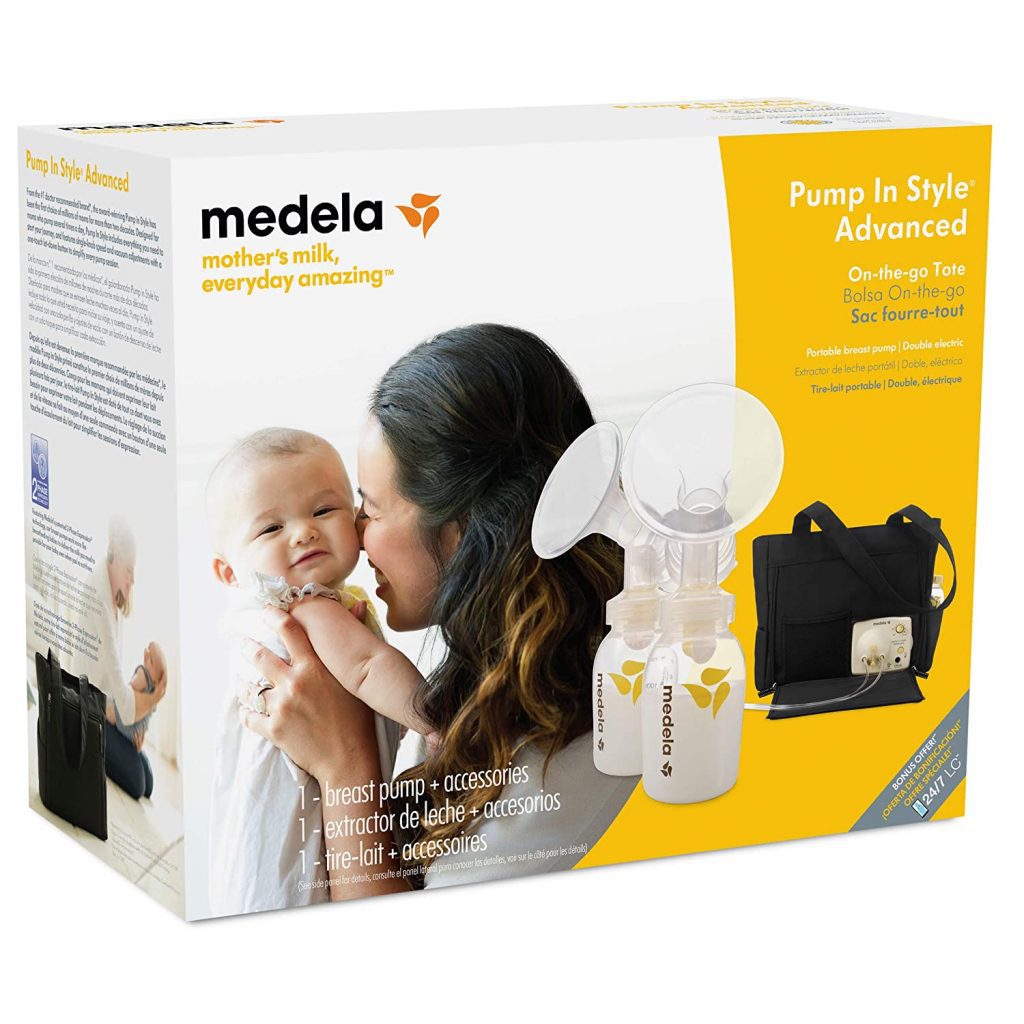 The Pump in Style is patented with advanced 2-Phase Expression Technology which allows mother to pump more milk quickly and efficiently.
It comes with customizable settings to help moms pump based on their comfort level.
It can be stored in a bag and be carried anywhere as it has a portable battery pack and a discreet tote included when you buy it.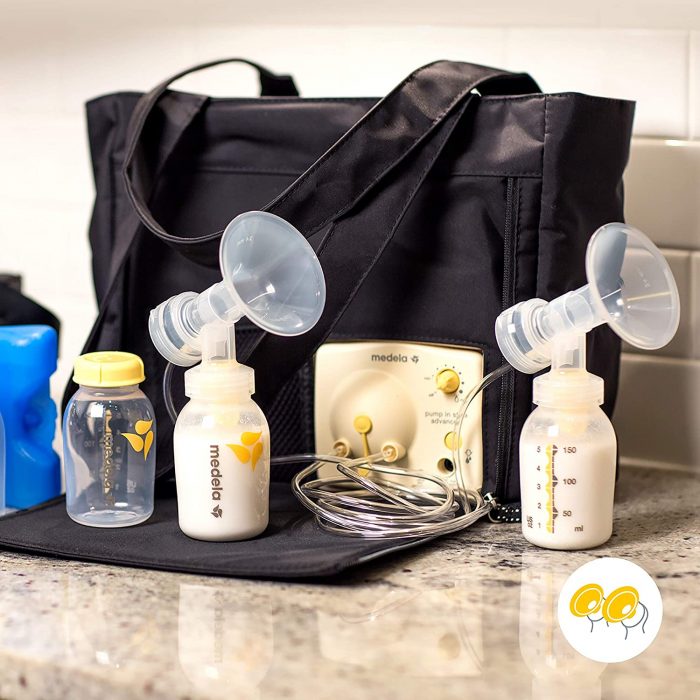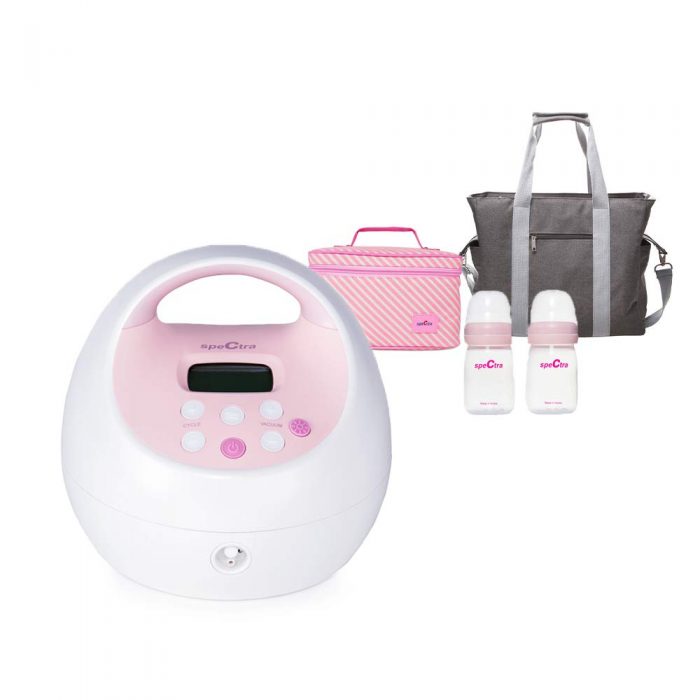 The Spectra s2 is hospital grade and can operate on double or single breast pump.
The settings can be adjusted to choose the best pump settings that fits the moms preference. It mimics a natural let down response for more efficient milk flow.
The parts and the container that comes with it are BPA/DEHP free.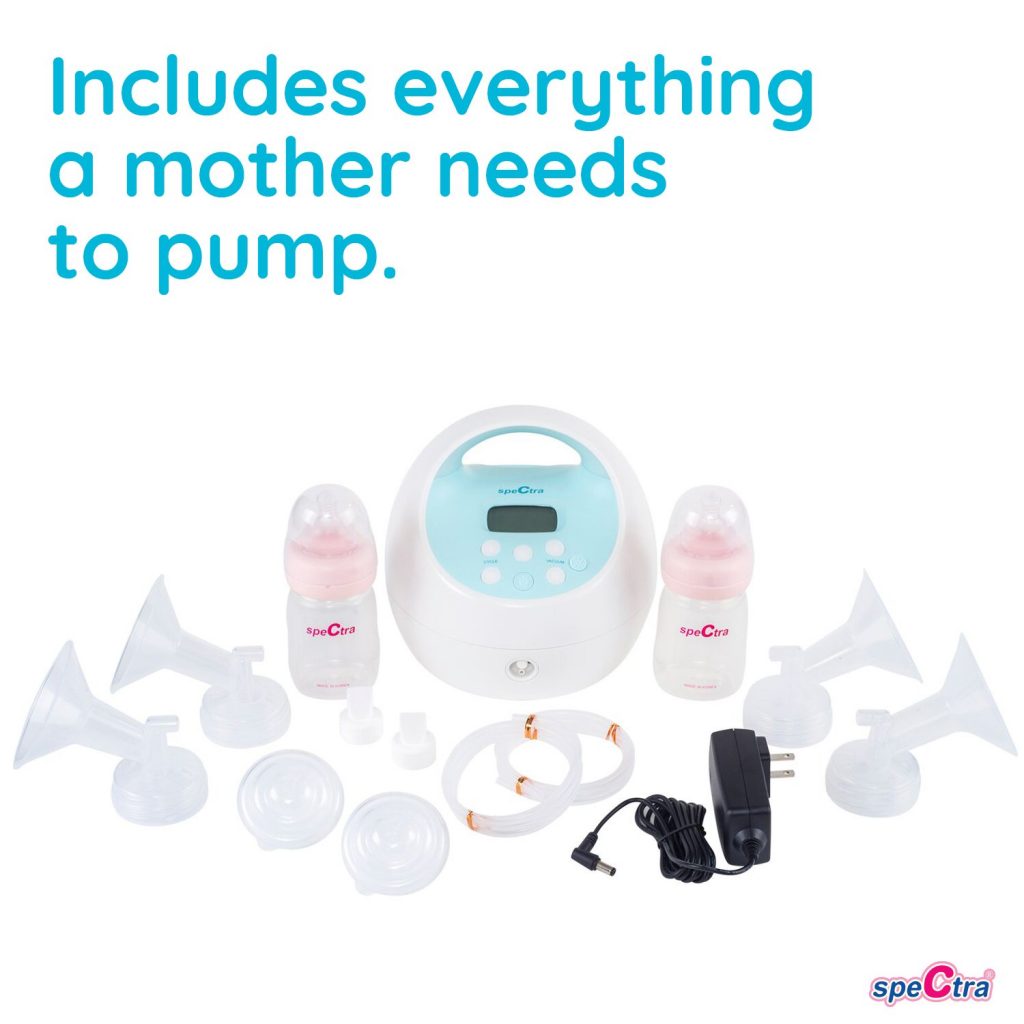 The S1 plus is also hospital grade and comes with a 12 volt AX power adapter and detachable power cord prongs.
It has runs on a closed system which prevents the airflow between the expressed milk and the pumping tube thereby reducing the risk for molds and bacteria contamination.
It has an inbuilt rechargeable battery and ideal from moms that are always on the go.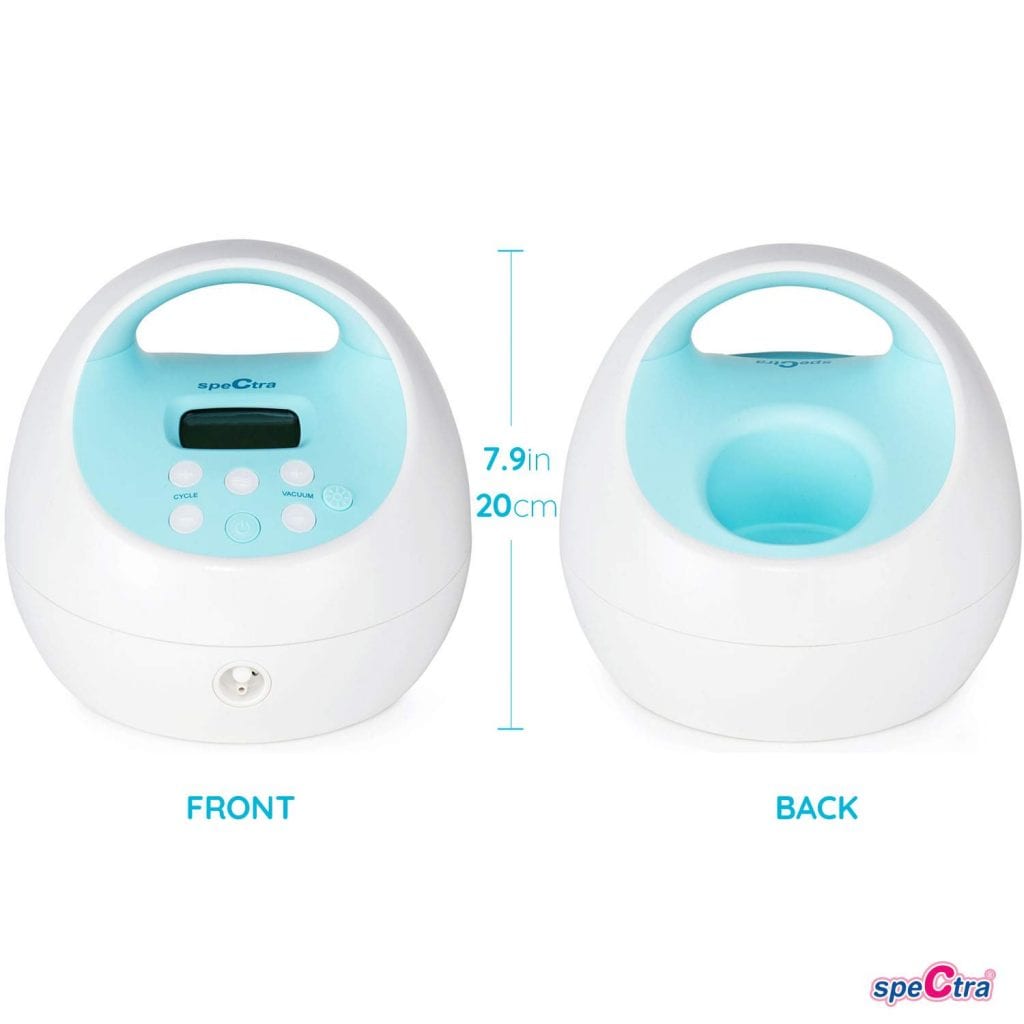 The S2 almost has the same features as the S1 except it doesn't have a rechargeable battery and needs to be plugged in a power outlet.
It operate quietly and it has an added night light which you may find convenient when pumping at night.
It has a massage mode setting which stimulates the natural suckling of a baby.
It is cheaper than the S1 model.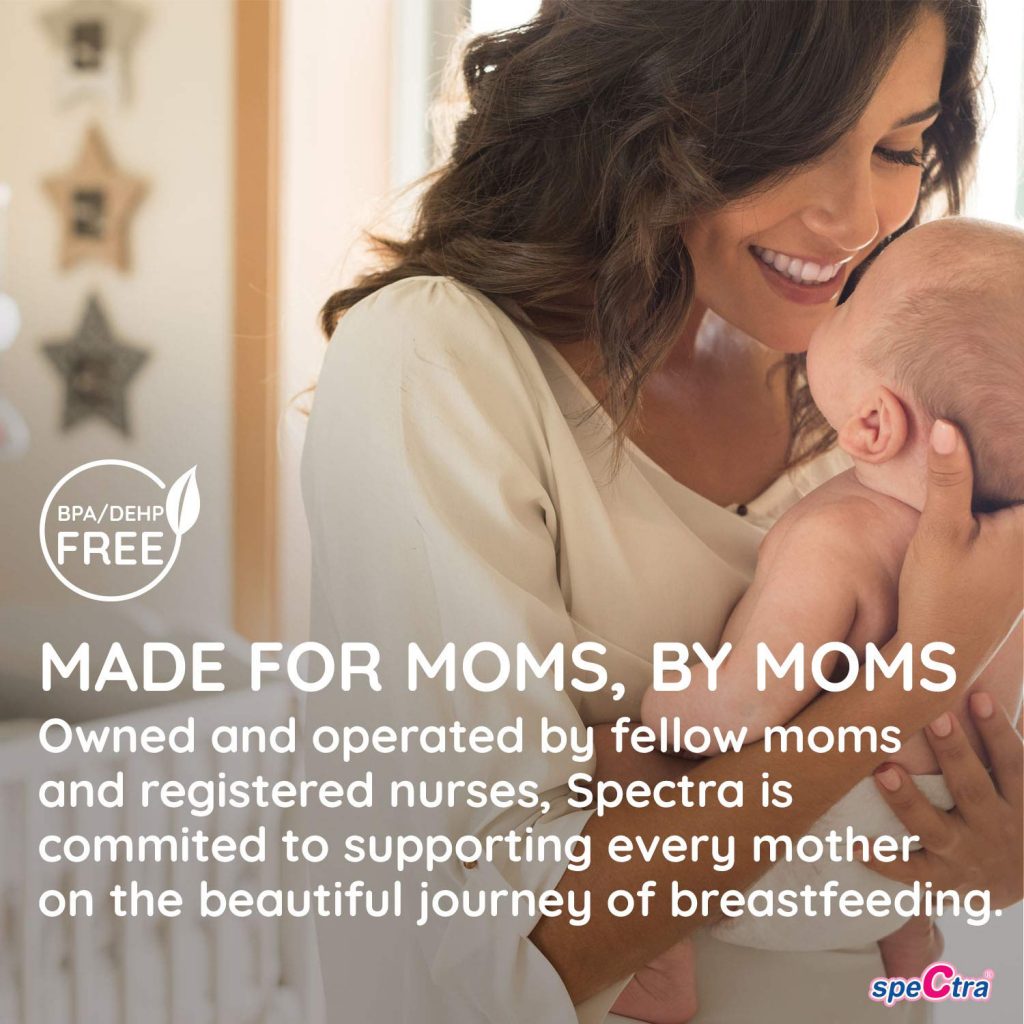 There are plenty of reasons to purchase the Spectra breast pump, but once you do, you have to know how to use it. This guide will tell you how to use the Spectra S2 battery pack so you are all set to go for the first time you use it until the last time you use it.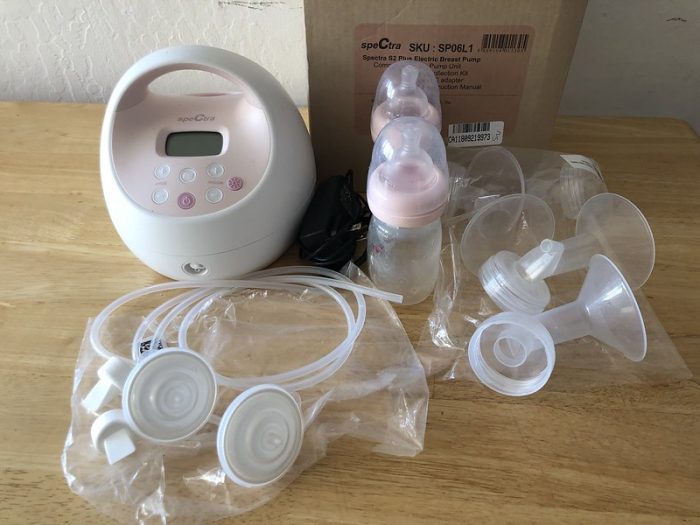 How The Spectra S2 Battery Pack Works
Once you have your Spectra S2, you will probably notice that it only comes with a cord. The only way to charge the Spectra S2 is by plugging it in. But there are ways to make the Spectra S2 portable and even more user friendly than it already is. The way to do this is by purchasing an external battery pack. 
An external battery pack can be purchased almost anywhere where electronics are sold and is connected to the Spectra S2 pump just as it would to the wall outlet. The voltage of the battery pack that you need for the Spectra breast pump is 12 voltage. This will ensure that your breast pump is able to properly function. Another tip when purchasing a battery pack is to get a rechargeable battery pack. This way you will save by not having to buy batteries for the pack all the time. You can plug in your rechargeable battery pack at the end of the day so it is all ready for use the next day when it is time to go to work. 
In addition to the battery pack, to make the Spectra pumps even more portable is by attaching the battery pack to the pump with velcro. With velcro, the battery pack will stay security onto the Spectra S2 pump and it will be one less thing that you have to carry. Then put the Spectra S2 breast pump in a backpack with the rechargeable battery pack and you are all set for your day. 
Does Spectra S2 Have A Battery Pack?
No, the Spectra S2 does not have a battery pack. It comes with a cord that is plugged into the outlet on the wall. You are able to purchase a battery pack for the breast pump. You would plug the Spectra S2 into the battery pack just as you would plug it into the wall.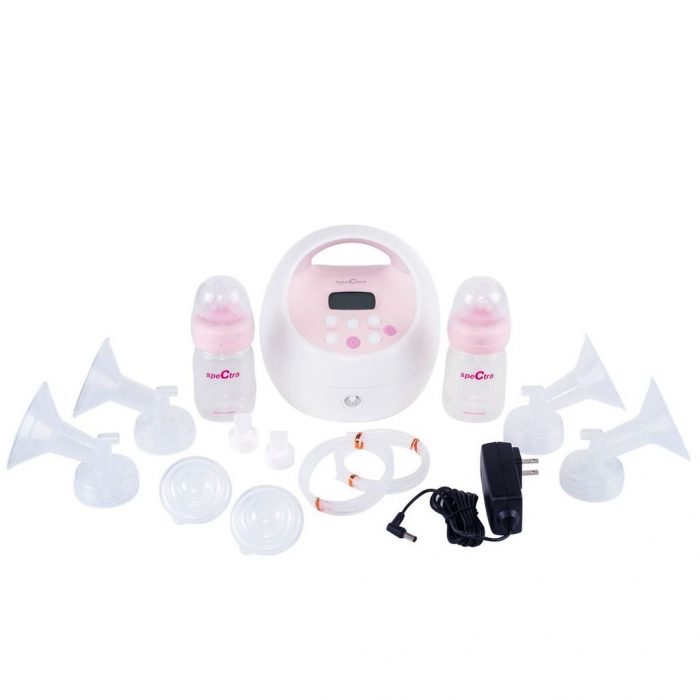 Does The Spectra S2 Have To Be Plugged In?
Yes, the Spectra S2 has to be plugged in for it to work. As mentioned, it does not have a battery pack, You can plug the Spectra S2 into the wall to use at home and at work. Or you can purchase an external battery pack that you can plug the Spectra S2 into. 
How Do I Make Spectra S2 Portable?
There are two ways to make the Spectra S2 portable. The first way is to purchase an external battery pack. The second way is to use the car adaptor. Let's sat you and your family decide to go on a road trip. Well, there are times when you will need to pump. Plugging your Spectra breast pump into the car adaptor will allow you to do so. This alternative provides you with a clean and safe place to pump. You will not have to use a mall bathroom or the bathroom that is available at a friend's wedding. Plugging your Spectra pump into the car adaptor gives you more freedom of where you can pump and the outings you can go on even though you will need to pump.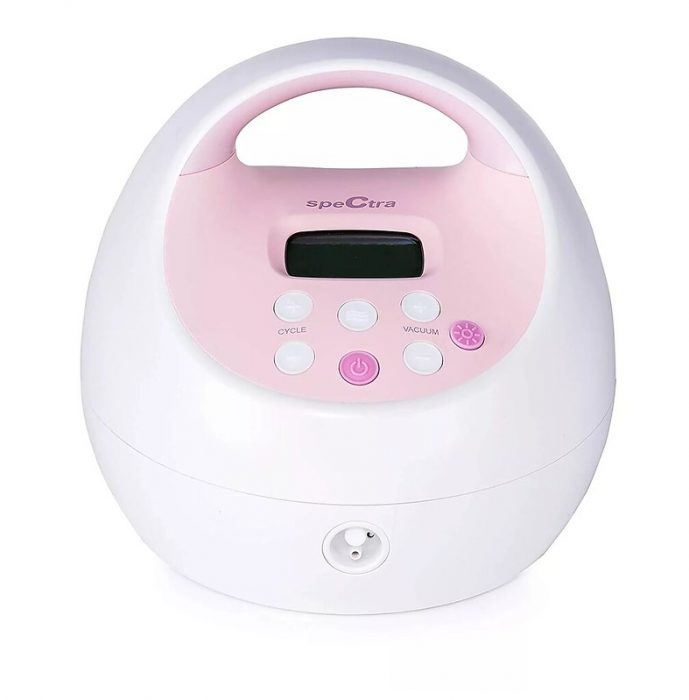 Can You Use The Medela Battery Pack With Spectra?
Unfortunately, you cannot use the Medela battery pack with the Spectra breast pump. The Medela battery pack runs on 9 volts and the Spectra requires 12 volts. So you could damage your breast pump if you attempted to use the Medela battery pack.
Can You Pump In The Car With Spectra S2?
Yes, you can pump in the car with Spectra S2. All you have to do is plug it into the car adapter and you are ready to go. 
How Do You Convert Spectra S2 To A Battery?
Converting the Spectra S2 to a battery pack is relatively simple. Instead of plugging the power cord into the wall outlet, you plug the cord into a battery pack. This allows your Spectra S2 to pull its power from the battery pack as opposed to the outlet on the wall.
Is There A Car Adapter For Spectra S2?
Yes, there is a car adapter that can be used for the Spectra S2. On Amazon, it costs under $10 and it plugs into the lighter adaptor in your vehicle. A quick search on Amazon will give you the options that you have to purchase.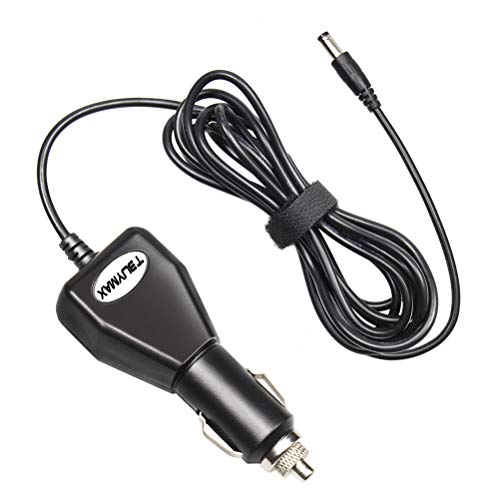 How Many Hours Does A Spectra S2 Last?
The Spectra S2 lasts up to three hours. When it is fully charged, the battery indicator will have four bars. Once the battery indicator gets to one bar, you only have an hour remaining before the breast pump needs to be plugged in. When the battery indicator is flashing, then there are 30 minutes left on the charge. 
Which Spectra Is Battery Operated?
The Spectra S1 is the Spectra breast pump that has a rechargeable battery. This is the main difference between the Spectra S1 and the Spectra S2.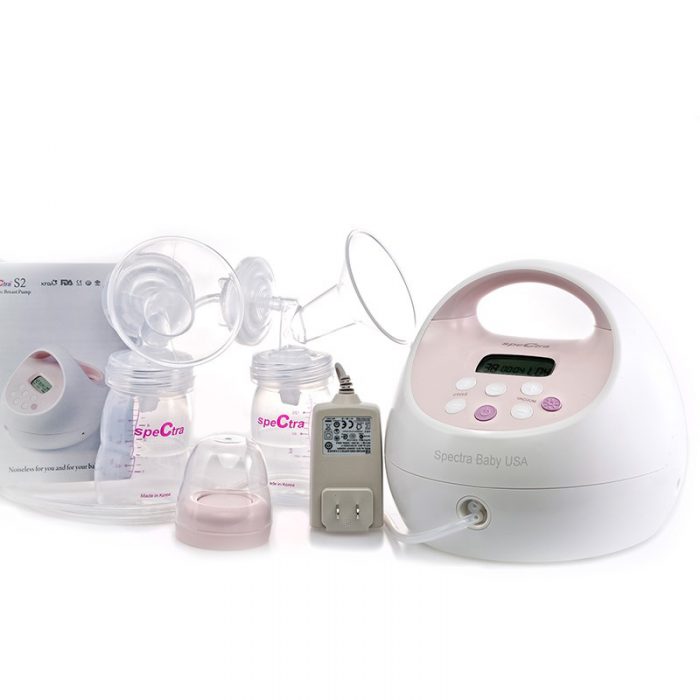 How Many Hours Can A Spectra Pump Last?
When Spectra pumps are fully charged, they have an operating power of 3 hours. So depending on how much you need to pump, you may only need to charge it in the morning before you start your day or at night when you are finished using it. 
Disclaimer: FamilyHype.com (Family Hype & FamilyHype) is a participant in the Amazon Services LLC Associates Program, an affiliate advertising program designed to provide a means for sites to earn advertising fees by advertising and linking to Amazon.com.
Last Updated on November 30, 2020 by Marie Miguel
DISCLAIMER
(IMPORTANT)
: This information (including all text, images, audio, or other formats on FamilyHype.com) is not intended to be a substitute for informed professional advice, diagnosis, endorsement or treatment. You should not take any action or avoid taking action without consulting a qualified professional. Always seek the advice of your physician or other qualified health provider with any questions about medical conditions. Do not disregard professional medical advice or delay seeking advice or treatment because of something you have read here a FamilyHype.com.