For babies, touch and feel books are something they'll be entertained with. They're simple, easy to understand, and they'll engage a baby's interests quite easily. Interactive and fun books are something that many babies do like to look at, and they're quite fun, and really interesting to them. But what are the best ones? Well, read on to find out.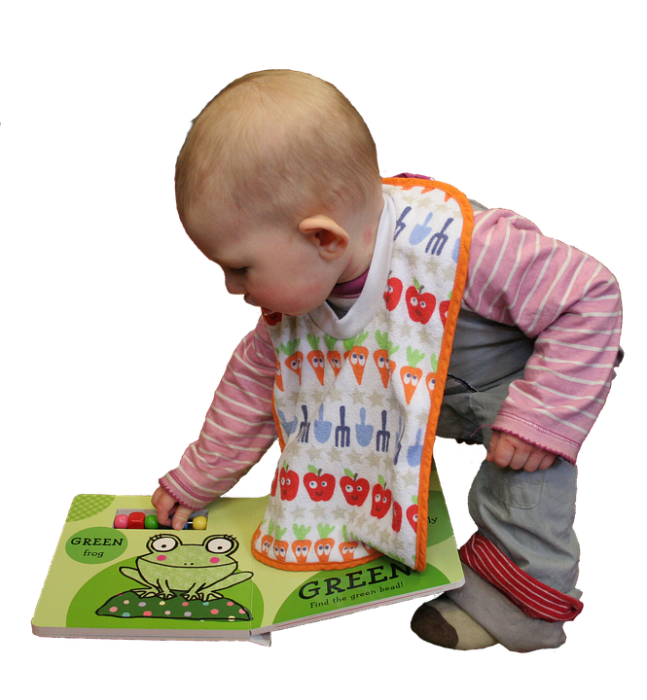 That's Not My Dragon…
This is a book by Fiona Watt, and it's a great one if you want to show the baby something that's new and innovative. There are ears that are tuffy, prickly, and involve other sensations too. It's interesting to the baby because it does have cool sensations, and the final spread is definitely worth checking out. It's a super popular book in the That's Not My series of books, so if your child likes these, then they are definitely perfect for them. Plus, they have other books too, from pirates to princesses to even pandas, so if your child likes those, you can buy many of these, and they'll enjoy them.
Pat The Bunny
This is a classic touch and feel book by Dorothy Kunhardt, and it's a must for any baby's library. This may be an older book, but it's a classic. It was actually the first touch and feel book for children, and just like you did as a child, the tot may play peek a boo, smell flowers, or even pet bunnies, whatever they enjoy. It's an immersive and fun book, especially if you love bunnies, and you know that your child does too.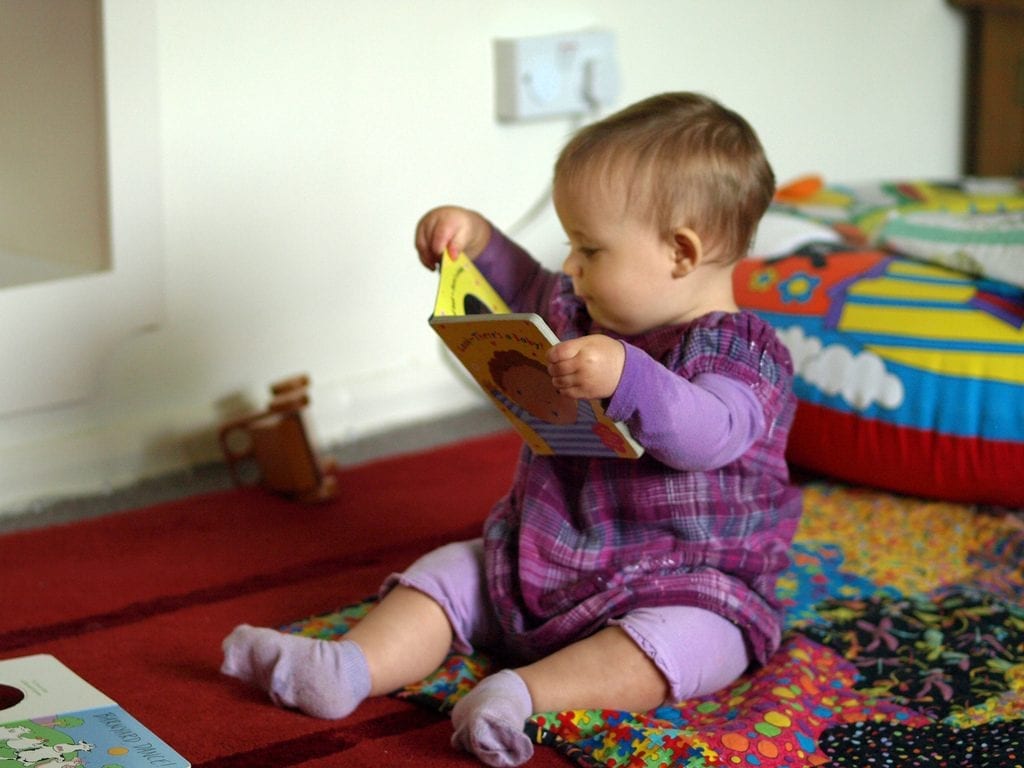 Skip, Hop, Explore And More Mix And Match Book
This is a great one for exploring various aspects, and to interest infants. With this, infants can feel, touch, or even chew on the book. So yes, they can really engage all of their senses. The cool thing about this, is that the pages crinkle and also squeak, and there is a cloud bookmark that makes it an awesome teether. The child can also hold the rattle to shake it, which makes it a fun, and really engrossing book that mixes and matches, and it's honestly one of the best interactive books out there for a kid that they'll enjoy, simply cause of how much they can do with this.
Where Is The Baby's Belly Button? A Lift-The Flap Book
This is a book by Karen Katz that is really good for children if you want to help them understand boy parts in a peekaboo-style. With this, you can lift up the flap to find out where the belly button, eyes, hands, and so much more are hiding. The illustrations are super eye-catching and bright, and the pages are in a peekaboo style which does build excitement and engagement to anticipate what is underneath there. It is a great one to teach a baby about the parts of a body in a fun, and super engaging manner, and in turn, the baby will be interested in this as well.
Tickle Tickle Peter!
If you know about Beatrix Potter, then this is probably a familiar book to you. This is a classic fairytale, and the coolest thing about this, is that it has touchable pages and different characters on each page. You'll be immersed in Peter Rabbit's world, along with rhymes that are adorable, cute, and are perfect if you're wanting to create an interactive story time for your child. Plus, your child will love this, because all of the books are made with some very touchable and immersive pieces that they will enjoy.
Tails
This is a book by Matthew Van Fleep and focuses on one singular feature of animals: the tails! The focus of the book is essentially touching tails, from alligators to skunks that you can literally scratch and sniff and realize that they are stinky. This is a great book for tots that love to touch various things, or even tug on them, since they can tug on these tails without hurting anyone.
Peek-A-Who?
This is a book by Nina Laden, and is essentially a series of die-cut pages of different characters and your child can guess who is looking at you. The thymes are simple, and they are a classic take on the popular game peekaboo that infants love. You as a parent will realize that the book has a lot of silly wordplay and puns, and the last page is a lot of fun for the baby because it's "Peek a YOU!" and it shows a page where the baby looks at themselves within the mirror. It's fun, it's immersive, and it's really an enjoyable book for tots.
Fuzzy Fuzzy Fuzzy!
This is a best-selling children's book by the author Sandra Boynton, and it is essentially everything that kids want: bright pictures that are super colorful, and little words. The focus of this is also textures and touches too, and they are what tots will love. You can have your tot close the eyes and they can then guess what animal if which, and it's a fun, immersive and engaging little book for kids. Plus, it is fun to guess what kinds of animals are in which, and also, what kinds of fuzzy creatures you'll be able to enjoy.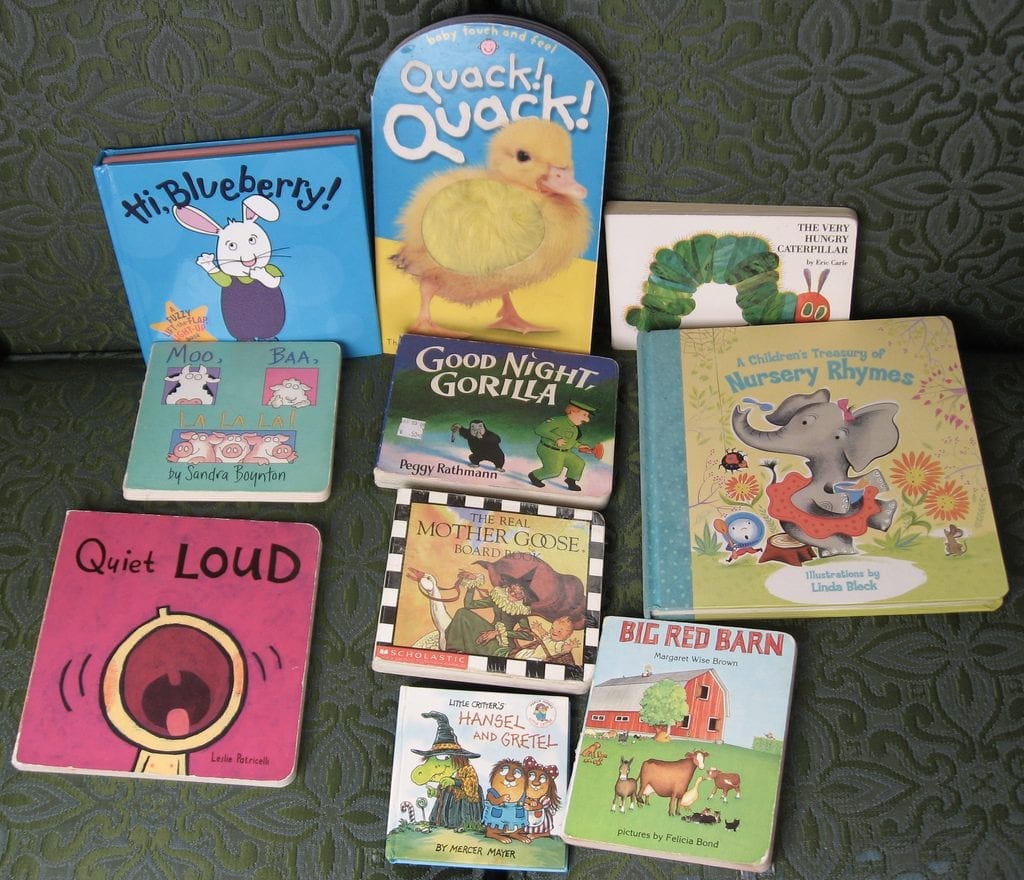 As you can see here, there are a lot of interactive books, and you'll be able to make reading fun for your child. You can, with these books, make reading a lot of fun, and from there, you'll be able to immerse your child in the world of reading, and in turn, they'll want to read along with you. Getting a child started with reading at an early age is super important, and these books that involve touching along with feeling are perfect additions for this, in that the child will enjoy reading, and they'll also improve their senses as well with the interactive pages these books have to offer.
DISCLAIMER
(IMPORTANT)
: This information (including all text, images, audio, or other formats on FamilyHype.com) is not intended to be a substitute for informed professional advice, diagnosis, endorsement or treatment. You should not take any action or avoid taking action without consulting a qualified professional. Always seek the advice of your physician or other qualified health provider with any questions about medical conditions. Do not disregard professional medical advice or delay seeking advice or treatment because of something you have read here a FamilyHype.com.