Do You Need Slim Carseats?
You'll find all sorts of various types of car seats meant to meet the needs of parents around the globe. From convertible types of the infant car seat to the more traditional ones, it's tough to know what's what and what will work best for your vehicle.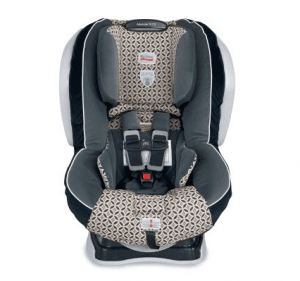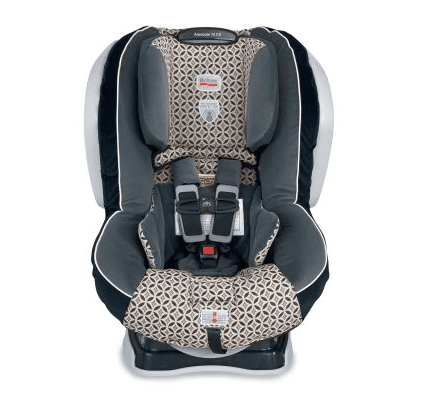 You also have a slew of features to consider as well. Deciding between different variations of the same styles, from an infant carrier to a narrow backless one can also save you some sanity and give you peace of mind. Although any good carseat with a lap belt and shoulder belt, and adequate head support will keep your child safe and secure, the best one will do that and more. For example, others are designed to help promote proper buckling technique with the seatbelt buckle, and some provide easier access to your child's buckle than most others. On the other hand, others are more comfortable, with features like flexible sides, armrests and padding, which might help keep meltdowns in the car to a minimum.
When it comes to choosing a booster seat, there is one more feature that can become especially important: the width. Since most kids continue to use them for many more years, it's very important that it should be extremely slim in trying to fit multiple units in a row and allow for other passengers to ride more comfortably. This is especially true for tight-space cars.
You'll start off with your baby in an infant carrier that is rear-facing. Eventually, that rear-facing one will be outgrown. At that point, you will need to get one meant for a toddler. One way you can save money, in the long run, is by purchasing a convertible one. Convertible types can accommodate children for much longer because they're designed to grow with your child. A convertible type can even start out rear-facing, convert to front facing when the time is right, and then convert to a booster, in some cases. Many go as far as converting all the way to a slim backless one. However, if your convertible type doesn't fit well in your back part, you may have a problem. There are many things to consider and needs to be met by the unit you choose.
So, in order to pick one that meets all of those needs, you'll need to consider which features and elements you want to have and which ones are the deal breaker. We suggest considering the following aspects when choosing the best and slimmest one.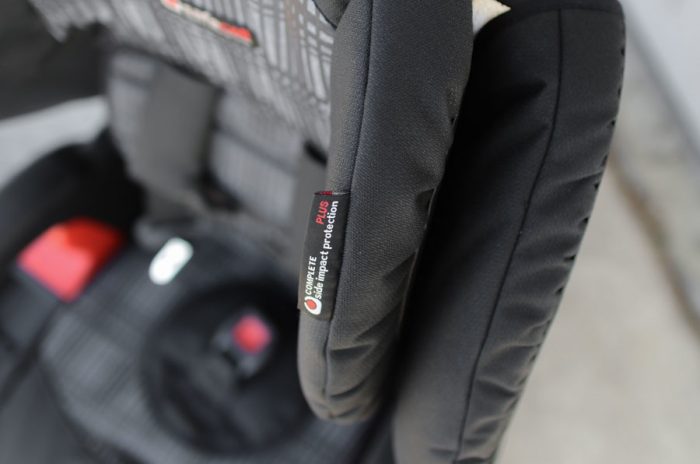 2-in-1 Convertibles
Some carseats are "combination seats," meaning that they can be converted from a high-back one to a backless mode. These boosters with 2 in 1 backless mode can be used for a longer time than other seats because of that convertibility, which can mean that your money goes much further. Combination types are also no less safe than others, as long as they are correctly installed. You also need to follow the safety guidelines for converting to a backless one because it's meant to happen at certain weight and height limits.
Some parents complain that while combination boosters are the good choice for a carseat, they tend to not be the slimmest ones without backs because they originally had to accommodate the backseat, so you should also keep that in mind when deciding if this kind folds in right for you.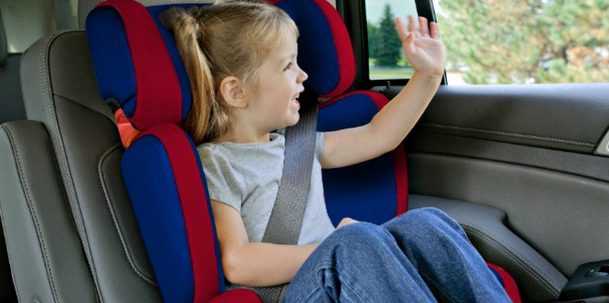 The Differences Between Convertible Car Seats That You Have To Consider
In the beginning, your decisions start with where your baby will be placed to ride home from the hospital. An infant carseat needs to be rear-facing for the safety of your baby. The features you look at to decide will likely be different to what you're going to be looking at for convertible carseats. Infant car seats aren't typically decided on by how many inches wide they are or how many extras they have, such as cup holders or armrests.
No, an infant carseat needs to be lightweight, have a good handle for carrying, maybe come with an easy click-in base system, and have great impact protection and padding for comfort. An infant car seat is all about comfort and safety. Consider the name Britax B Safe. It's an infant car seat that has "safe" in it's title.
Now, flash forward to when it's time to start looking at convertible car seats on the market. You are still going to be concerned about the safety features, like impact protection and such. However, now there are more things to consider. With bigger kids, he or she will take up more space naturally. You may also have other children. You need to look at convertible types that can classify as slim car seats because you only have so much room to work with especially if you have a smaller car with a tight space. Where how many inches wide the infant car seat was didn't make it to your list of concerns, the inches wide of a convertible type will most likely. Choosing narrower car seats will allow you to work with the space in the back of your car better. 
One thing to note here is that convertible car seats come in two types. There are those that are only going to convert from high-backed seats to backless ones and those that convert from a rear-facing infant car seat to a forward-facing seat. The Britax Marathon is an example of this type of convertible car seat. Don't purchase the Britax Marathon thinking it converts all the way to a booster because it's a convertible car seat. You'll find that it doesn't and that it's not one of the slimmer car seats. The base of it is slimmer at 18.5 inches wide, but the actually seat body is much wider than that. The Britax Marathon is a great convertible car seat, just don't purchase the Britax Marathon thinking you'll be getting a booster, as well.
Our Top Favorites
With all of these important factors in mind, you still need to pick out which is the narrowest seat for your needs. Here are some of our favorites:
Maxi-Cosi Rodifix
This slim car seat is a high-back car seat. Rodifix units are very slim, at only 15 inches wide, but also promote comfort, correct buckling technique and easy access to the seat belt. The only downside is that this Maxi Cosi booster seat can't convert to a backless one.
Maxi Cosi car seat makes its slim car seat products in several different colors. You can find Maxi Cosi products for sale on Amazon.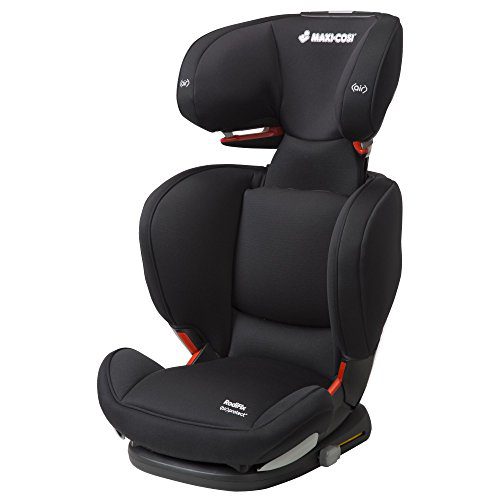 Graco RightGuide 
If you're looking for the slimmest seat out there, this top seat is it. It's only 12.34 inches wide. At a very budget price, these backless slim car seats are great options to accommodate three kids that still need them but will be comfortable with a simpler design. There are no bells and whistles in these Graco narrow booster seats. This is made to simply boost your kid up in the back vehicle seat to ensure their safety.
Peg Perego Viaggio Shuttle Plus 120
Of all the car seats out there, we think this is especially excellent because of the flexible sides that allow you to adjust the width of the car seat based on a child's needs. That flexibility allows it to support children of all limited sizes, and it can be switched to a backless one as your child grows from 4 pounds. Hence, it is considered one of the favorite options.
Peg Perego is well-known in the industry for its car seat quality and safety features. This particular Peg Perego convertible car seat includes all-around impact protection. It's a narrow type that can be adjusted from its standard 17 inches wide to what you need it to be. Peg Perego designed this convertible car seat to give parents the versatility they need for this to be a product with true longevity. It can be secured with the rigid latch (Lower Anchor connectors and Tethers for Children)system, but if your vehicle seat is not latch system compatible, Peg Perego thought of everything and included a space where you can tuck the latch away.
The Peg Perego seat does have armrests for your child, as well as comfortable padding in the seat. While this is one of the more pricey convertible car seat options, Peg Perego makes high-quality and top products like infant seats and car seats that will last you a long time.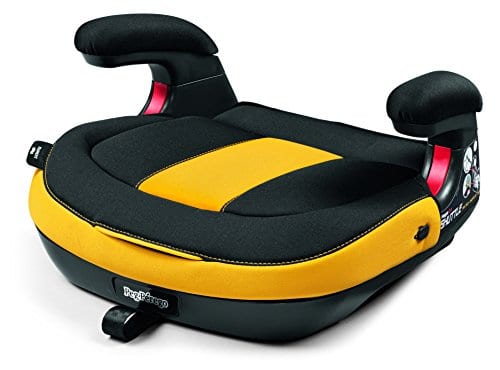 Diono Radian 3R 3-in-1
Diono Radian narrow seats are meant to last you for 10 years. This one is a slim fit designed narrow car seat that will fit 3 across in most vehicles. This is the narrowest choice for families with multiple younger children. It's a convertible type that can be taken from a high-backed one to one with no back. The Diono Radian high-back seat is one of the narrower booster safety seats at only 16 inches wide.
Chicco Kidfit 2-in-1 Belt-Positioning
The Chicco Kidfit is an affordable top option for a convertible car seat that can be converted from a highback one to a backless seat. It has arm rests and cup holders fold and is 16.5 inches wide, so a fairly best narrow car seat. Most narrow car seats fall somewhere under 18 inches wide so the Chicco Kidfit is considered one of the top narrowest booster seats in the market.
Cosco Finale DX 2-in-1 Combination 
For true bargain shoppers, the Cosco Finale is one of your best bets. The car seat is a convertible type that sells for well under $100. While it doesn't convert from a backed booster to a backless one, it can be used with a secure harness for younger children and then converted to be used with the vehicle's seat belt for older children in the seating position. This Cosco Finale's narrowest safety vehicle seats are lightweight, so it's easy to install or push to another car. This also has a removable machine washable cover making the Cosco Finale a convenient choice. This Cosco Finale is considered in the narrow car seats category, at 18.25 inches wide, and is one of the less expensive options. For detailed instructions and guidelines on how to properly use and install Cosco car seats, it is advisable to consult the respective Cosco car seat manuals.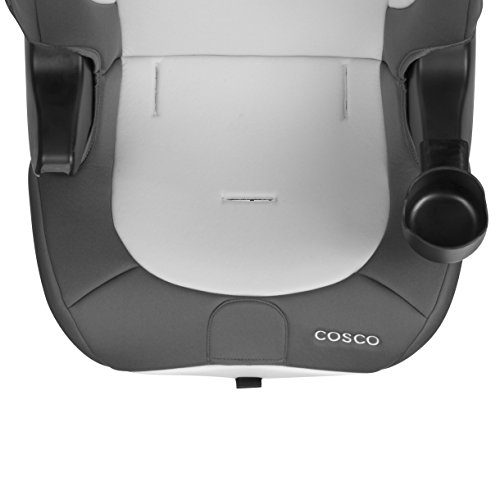 Frequently Asked Questions
What Are The Narrowest Booster Safety Seats?
You need to use the right kind of seat for your child, so it is helpful to look for the best and top narrowest seat in the type of seat they need especially if you are planning to install three car seats. If you want to get the most out of your seat, you may want to look for a good convertible car seat, one seat to grow with your child. One that's good for this is the Diono Radian. It's meant to be used throughout most of the child's life when they're still sitting in a car seat. The Diono Radian is a convertible one that can fit three seats across in most back vehicle seat configurations. Do you think you're ready to get some new seats?
Consider this too—the Graco RightGuide Portable Seat Belt Trainer is the most narrow backless booster while the Maxi-Cosi Rodifix is one of the narrowest.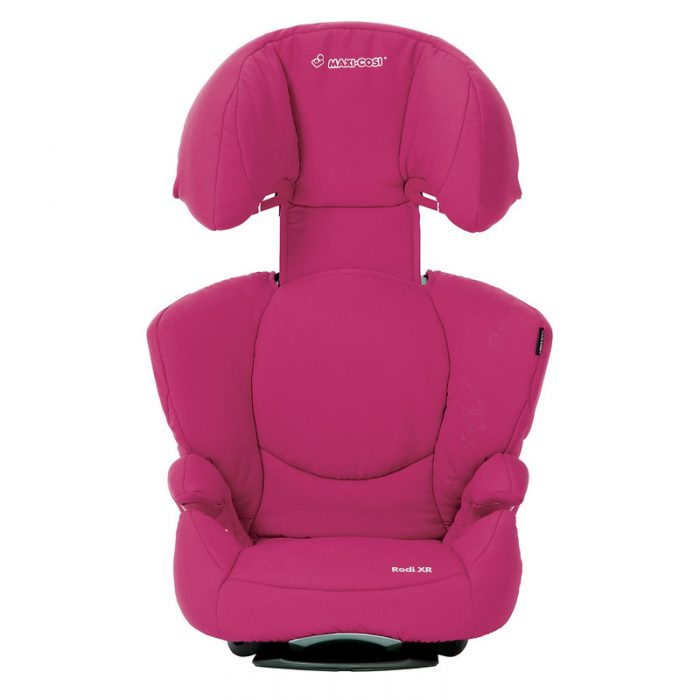 What Is The Narrowest High Back Car Safety Seat?
Different high-back seats vary in width in certain areas, which makes it a little difficult to get to quantify which is the narrowest overall. One good feature to look for is flexible sides which have adjustable width according to your child's needs, while still minimizing its width. Some can go from around 15 inches wide up to around 21 inches wide. Setting however many inches wide you want your kid's booster to be is a nice feature to have.

One of the top choices that do a great job with that feature is the Peg Perego Viaggio Shuttle Plus 120 high-back. Not only can you minimize the width with the flexible size, but you also can adjust the seat to allow children of different sizes to be comfortable in the seat. The best part of this is Peg Perego boosters do not sacrifice any safety features to give you this flexibility. Peg Perego boosters are one of the best in the business when it comes to designing vehicle seat products with safety features at the forefront.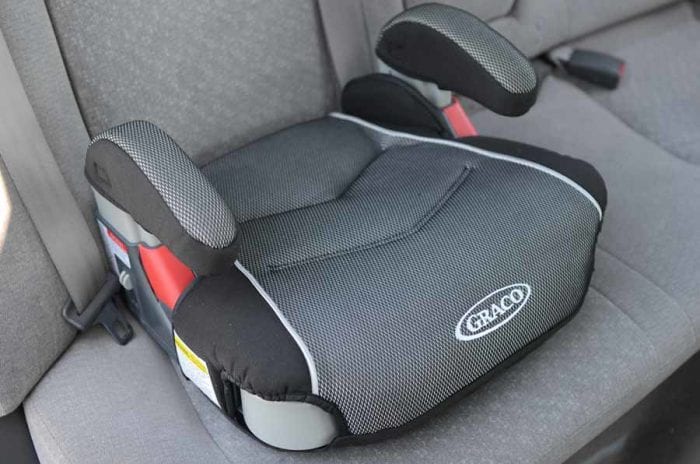 Are High-Back Booster Seats Safer Than A Backless One?
In general, how safe any kind of car seat is for a child depends on how the seatbelt fits them and you also have to consider the height limits. It should accommodate your kid's height to ensure safety and comfort. The goal of a high-back one is to ensure that the seat belt hits your child's shoulder and chest in the right place.
If it hits the child correctly in a backless seat, then it's not necessarily inherently any less safe than a high back one, but it can provide less padding and might not keep your child in the correct seating positions as they squirm and sleep, which can make a high back traditional one safer. You have to consider that when using a backless booster, make sure that at least the top of the child's ear is aligned with the vehicle back seat. This ensures head support for your child's head and enough support for the child's body.
The biggest thing for ensuring you get the most out of the safety features that manufacturers build into convertible car seats and infant car seats is to make sure you're using them the way they are intended to be used. Read the infant car or child booster seats manual for the seats you choose and adhere to all of the safety guidelines so the safety features protect your child the way they are supposed to.
What Is The Best One I Can Get?
Our best bet is the Peg Perego Viaggio Shuttle Plus 120 car seat for the best convertible car seat. Peg Perego really thinks of everything when they design a car seat. Whether you're looking for an infant car seat or one for an older child, you are almost certain to be happy with a Peg Perego. Our biggest complaint with Peg Perego products is their price, but if you can afford them, they are worth it.
Can You Put A Safety Seat In The Middle?
To minimize the risk of injury in the event of a crash, it is recommended to position a single car seat in the back seat, specifically in the center, ensuring it fits securely in that location.
Due to its farthest distance from passenger-side airbags and potential impact, the rear middle seat is considered the safest location for your car seat. It is crucial to verify whether your seat is compatible with vehicles equipped with only a lap belt, as some older vehicles may have this type of restraint system.
How Wide Is A Booster Seat?
In contrast, the majority of infant and convertible car seats have a width ranging from 18 to 23 inches. This presents a challenging situation, especially when installing a car seat in a rear-facing position. The approved safe angle often necessitates a significant amount of space, making it difficult for drivers or passengers to occupy the front seats.
Can You Put 3 Carseats In One Row?
With some maneuvering and creative thinking, it is entirely feasible to accommodate three car seats in the back of your vehicle. However, it is crucial that you acquire the knowledge of properly fitting car seats in a three-across configuration. Neglecting to do so can compromise the safety of your children.
Certain vehicle types are better at accommodating three car seats across, while others may have more limitations. However, achieving this configuration is possible in nearly any car, contingent upon the car seats being used. SUVs and minivans are generally considered the most favorable options, as many models offer seat benches capable of accommodating three car seats side by side.
Can My 6-Year-Old Use A Backless One?
When your child is unable to remain seated without moving, there is a risk of the seat belt sliding off their collarbone and shoulder. In the unfortunate event of an accident while your child is leaning, this can lead to severe injuries.
If your child continues to display restlessness while seated, it is advisable to keep them in a harnessed booster seat. Once they have demonstrated sufficient maturity and the ability to sit and behave appropriately in their seat, you may consider transitioning them to a backless booster seat.
How Do You Fit 3 Booster Seats Across?
To maximize the likelihood of easily accommodating three seats, it is advisable to seek a vehicle with a rear seat that is flat. Deep contours in the outboard seats or raised center humps can restrict the flexibility to move car seats from side to side.
It is important to check whether the seat belt or LATCH lower anchor hardware overlap or if the spacing is confined, as either situation can complicate or even prevent proper installation. The standard LATCH lower anchor spacing is typically 11 inches, but sometimes the center-seat lower anchors may overlap into the outboard seats since they are designed with the assumption of accommodating one or two car seats. Dedicated lower anchors in the rear center seats are still uncommon in most cars. Seat belt spacing is not standardized, so it is crucial to look for sufficient spacing between buckles to accommodate a car seat without overlapping with the adjacent belt.
If you already possess your car seats, it is recommended to test them in the car before making a final purchase. This will allow you to determine if it is possible to fit all the seats and achieve a secure installation for each one.
Why Is The Middle Seat The Safest?
In brief, the center seat is the farthest from the point of impact in a collision and also the farthest away from airbags. As per the guidelines of the National Highway Traffic Safety Administration (NHTSA), it is recommended that all children below the age of 13 ride in the back seat, preferably in the middle position.
Do Booster Seats Expire?
Indeed, booster seats, similar to car seats, have an expiration date. Typically, they expire after six years, although it is essential to verify the expiration date specified on your particular model. When looking for a car seat for a 3-year-old, it is crucial to consider the child's size, weight, and developmental stage. Additionally, if you are purchasing a used car seat for a 3-year-old or using one after a car accident, it is advisable to follow the same guidelines mentioned earlier regarding car seats.
How Do You Install A Booster Seat?

Before installing a booster seat, it is crucial to carefully read both the vehicle owner's manual and the car safety seat manual. Booster seats often come with a plastic clip or guide designed to ensure the correct positioning of the vehicle's lap and shoulder belts. Refer to the booster seat instruction manual for specific instructions on how to utilize the clip or guide. Remember that booster seats should always be used in conjunction with lap and shoulder belts. When using a booster seat, it is important to ensure the following:
The lap belt is positioned low and fits snugly across your child's upper thighs.
The shoulder belt crosses the middle of your child's chest and shoulder, avoiding contact with the neck.
In the case that your booster seat is equipped with lower anchors or tether attachments, refer to its manual for detailed instructions on how to properly install it.
How Long Does A Backless Booster Seat Last?

Backless and belt-positioning booster seats typically have a lifespan of approximately 10 years. These types of booster seats are suitable for children who are within the height range of 40-57 inches and weigh between 40 and 100 pounds. It is important to ensure that your child meets both the height and weight requirements before utilizing a backless or belt-positioning booster seat.
Do You Harness A Booster Seat?

Once a child has reached the appropriate age, weight, and height to fit correctly in a booster seat, and has also developed the maturity to sit properly, there is no advantage to using a harness over their booster seat.
What Is The Disadvantage Of A Booster Seat?

One potential disadvantage of a booster seat is that it relies on the vehicle's seat belt for restraint, which may not provide the same level of protection as a five-point harness used in child safety seats. An alternative option to consider is the Graco Contender 65 convertible car seat, which provides a higher level of protection with its five-point harness system. Other reputable brands that offer convertible car seats suitable for children are Britax, Chicco, and Evenflo.
Other Resources
Last Updated on May 10, 2023 by Bry Roquero
DISCLAIMER
(IMPORTANT)
: This information (including all text, images, audio, or other formats on FamilyHype.com) is not intended to be a substitute for informed professional advice, diagnosis, endorsement or treatment. You should not take any action or avoid taking action without consulting a qualified professional. Always seek the advice of your physician or other qualified health provider with any questions about medical conditions. Do not disregard professional medical advice or delay seeking advice or treatment because of something you have read here a FamilyHype.com.