This article provides information and resources for parents, caregivers, and child safety advocates in relation to New York booster seat guidelines and regulations. If you're the parent of a toddler or small child between the ages of 4 to 8 years old, this article contains rules, tips, and tools to help your child to remain safe and for parents to remain in compliance with New York child restraint laws.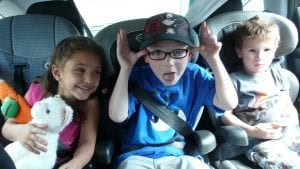 Booster Chair Use And Guidelines
Booster seat laws and regulations generally follow the same basic guidelines when it comes to individual states. If you are a resident or visitor of New York State and want to be sure of exactly what New York booster seat guidelines and regulations are to keep your little ones safe while riding, continue reading to learn more about the specific laws on booster seats for your area.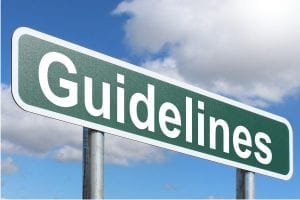 New York State Laws And Regulations On Booster Seats
The standard requirement for the safe and legal operation of a booster seat in The State of New York are listed below. Child passenger restraint laws have been in effect in the State of New York since April 1, 1982.
Since that time, the laws and regulations regarding child passenger restraints have evolved based on our understanding of the importance of child passenger safety.
Children age 4 to 8 years old and weighing over 40 pounds are required by law to be secured in a booster seat while riding in a passenger vehicle seat. That applies to all vehicles, from the smallest convertible seat to the largest pickup trucks.
"An appropriate child restraint system is one that fits the child according to the manufacturer specifications for height and weight."
This law requires booster seats in all categories, including convertible boosters, high-backed boosters, and backless booster seats.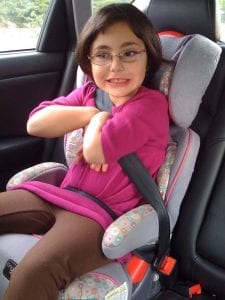 Importance Of Booster Safety In New York
Child passenger safety laws and regulations have been put in place at a local and national level to protect child passengers from injuries and fatalities if the car that their parent is driving is involved in an accident, such as car crashes—after all, even a minor crash could cause a lot of damage to everyone involved, be it an adult or a child.
Booster seats could be forward or rear-facing seats. They are specifically designed to support the height and weight of children between the ages of 4 to 8 years old. It provides cushioning for your child with attached safety hardware and a shoulder belt that raise your small child to the correct level for seatbelt positioning. The lap and shoulder belts should also fall across your child's upper thighs, and the tether should be securely attached to the vehicle's tether anchor for maximum safety. Typically, tether anchors can be found on the rear shelf behind the backseat.
Important Note: Booster seats, a narrow booster seat included, are made for use only by children between the ages of 4 and 8 years old. Children that are outside of the required height, size, or weight limits and requirements may not fare well should an accident occur while operating a booster seat outside of the specifications of vehicle manufacturers.
Local Booster Seat Support And Advocates
New York State Governor's Traffic Safety Committee provides information and regulations for child safety seats and for parents and caregivers. This agency also provides information, training, and referral for child passenger-related services.
If you aren't sure where to get your own booster seats or if you have additional questions about booster seat use, safety, and education, contact The New York Governor's Traffic Safety Committee for more details. You can also find out whether you should get a rear seat or forward-facing car seat position so that your child will be most comfortable.
This committee specializes in providing education and training related to child passenger safety laws and equipment. The list of related programs and recommendations that the Traffic Safety organization offers are listed on the New York State website.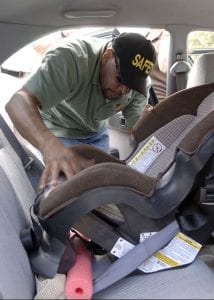 Now that you have a better understanding of New York laws and regulations on booster seats you should feel more confident when selecting your child's booster seat and confident that you've made a safe and informed decision.
Be sure to follow all recommended and required manufacturer's instructions to keep your child safe and remain in compliance with New York State traffic safety laws. Now that you have a better understanding of New York laws and regulations about it, you should feel more confident when selecting your child's booster seat and confident that you've made a safe and informed decision.
Be sure to follow all the recommended and required manufacturer specifications to ensure the safety of your child passenger and to remain in compliance with New York State traffic safety and car seat laws. Carefully consider the infant seats that suit your child's shoulder or body so that you can find the best seat to give them safety and comfort.
FAQs On New York Laws And Regulations On Booster Seats
A child can use a forward-facing car seat when they become older than two years old. This is when they are safer from danger than ever.
Does A 6-Year-Old Need A Car Seat In NY?
New York laws and regulations on booster seats require children under 8 to be seated in a car seat, whether in a forward or rear-facing car seat position. An appropriate seat should meet the child's size, height, and weight limits of the car seat manufacturers. But what if your child outgrows their car seat? Well, fortunately, you can always get a car seat that adjusts to your child's growth, including
narrow car seats
!
When Can Kids Move Into Backless Boosters?
A child's age is one of the general requirements for backless boosters. Children ages 8 to 12, depending on their size, can use a backless booster. It's also important to consider the child's height—children can use a backless booster if they are at least 4'9″.
Are Backless Booster Seats Legal?
Any child older than 4 can legally ride in a backless booster seat. But federal safety standards may recommend that children stay in high-back boosters for as long as possible.
Can My 10-Year-Old Sit In The Front Seat In New York?
In New York, children should not sit in the front seat until they are 13 years old. Moreover, children age 8 to 15 are required to use a vehicle seat belt that fits properly when riding in any vehicle.
Do Booster Seats Expire?
Like other child safety chairs, they have expiration dates. The expiration date is typically determined by the manufacturer and is based on factors such as the materials used, safety standards, and potential wear and tear over time. It is important to check the manufacturer's instructions or labeling on the seat itself to determine if there is an expiration date.
The expiration date is meant to ensure that the seat remains structurally sound and meets the necessary safety standards. Over time, the materials in the seat may degrade or weaken, reducing its ability to protect a child in the event of a crash.
Are Rotating Car Seats Safe?
What Is The Weight Limit For An Infant Car Seat?
The weight limit for an infant car seat can vary depending on the specific model and manufacturer. However, most infant car chairs are designed to accommodate babies weighing between 4 to 35 pounds (1.8 to 15.9 kilograms). It's important to note that weight limits can differ between different car chair models, so it's crucial to consult the specific manufacturer's guidelines for the particular car seat you are using.
Additionally, some infants also have height limits, typically around 32 inches (81 centimeters). Once a child exceeds either the weight or height limit specified by the manufacturer, it is necessary to transition them to a different type of car seat, such as a convertible car seat or a combination seat, which is appropriate for their size and weight.



Does The Car Seat Go Behind The Driver Or Passenger?




How Do You Install A Booster Seat?



References
New York State Website: http://www.safeny.ny.gov/sesa-ndx.htm#regarding
AAA Driving Safety: https://drivinglaws.aaa.com
800Bucklup: https://www.800bucklup.org/car-seat-laws/new-york/
Last Updated on May 7, 2023 by Raymond Sy Tamco
DISCLAIMER
(IMPORTANT)
: This information (including all text, images, audio, or other formats on FamilyHype.com) is not intended to be a substitute for informed professional advice, diagnosis, endorsement or treatment. You should not take any action or avoid taking action without consulting a qualified professional. Always seek the advice of your physician or other qualified health provider with any questions about medical conditions. Do not disregard professional medical advice or delay seeking advice or treatment because of something you have read here a FamilyHype.com.