Do you have a vehicle? What about a baby? If you have both, then you better continue reading this important article about infant seats.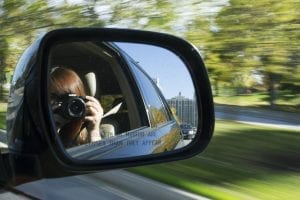 We will talk about the guidelines for car seat owners. Remember to always read the guidelines for all your products before using your car seat.
All of us would agree on how very important it is to use a car seat for your baby. This is required in all states in America, especially for infants. Not only does this prevent death but it also decreases the risk of suffering from fatal injuries. This is why it's important to know the safety guidelines for car seats.
You don't always need to buy the priciest car seat to get the best car seat for your child. Make sure to fit your car seat with the kid's weight limit, age, size, and type of vehicle. Afterward, you should know how to have it properly installed – this is part of the safety guidelines for car seats.
Child Car Seat Safety Guide
A child safety seat is a paramount concern in motor vehicles. The proper seat belt fit is indeed vital for ensuring your child's safety. Shoulder seat belts and convertible seats need to be securely fastened, and correctly adjusted and the child must be properly restrained.
Various factors come into play while selecting car seats; namely, whether the child weighs enough for most booster seats or if a convertible seat would be more suitable. More often than not, most convertible seats offer a secure fit for your child in passenger vehicles.
Every time you venture out in your motor vehicle with school aged children on-board, it becomes crucial to ensure the shoulder belt crosses their chest and mid-shoulder without causing discomfort.
Vehicle manufacturers also put forth all in one seats as viable options for multiple uses – an ideal option whether it's their first ride home from the hospital or daily commute to school years later. Always remember – nothing surpasses caution when it comes to road safety!
You can consult a child passenger safety technician if you're having difficulty installing the right car seat. You can find guidelines on this in health departments, hospitals, and many other public offices.
Guidelines For Car Seat Selection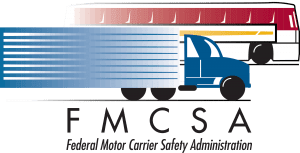 The car seat you'll be buying should meet federal safety standards. You can confirm this by finding the label. If you're going to use a secondhand seat, accept it with caution.
Per the guidelines, make sure not to get a seat that is older than six years old or maybe one that had already been involved in a car crash. Check for the expiration date too. Know if there's an available seat belt as well; if there is one, ensure the seat belt fits properly.
The car seat manufacturer usually puts all those details in the vehicle manufacturer's manual or guidelines list. Some manufacturers may have car-specific seats too. So make sure to check specifications, like if some seats are for pickup trucks, minivans, or sedans.
Ask car seat manufacturers how long you can still use a secondhand child's car seat and if it had been recalled. If it had been, you could ask for a replacement. You should also fill out the card for product registration so that you'll get notifications about their recalls.
Infant-Only Car Seats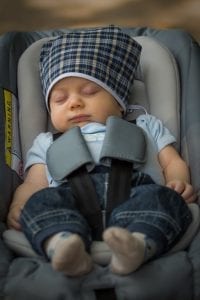 If you ever decide to get the infant-only car seat, you would have to buy a new seat in the future since your child outgrows it someday. This kind of car seat can only protect up to 35-pound babies or babies who weigh 16 kilos.
When installing one, according to guidelines, make sure it's facing the back of the car, as this can reduce the chance of dying or dying from an injury. This is because such a seating position will keep a child safe by protecting their head, neck, and torso in case a major or minor crash happens. After all, car crashes are a leading cause of injury and fatality to children. It is also recommended that kids and babies ride the car in this position until such time they reach or exceed the maximum height and weight the car seat can take. Previously, the size and weight of the car seat were based on a child's age, but now it depends on the weight and height.
You can also use an infant-only car seat as a carrier or chair for the baby outside the car. Some models can be left placed in the car or be turned into strollers. However, don't let your baby spend too much time in this kind of car seat at the house or the daycare, as it can limit the development of the baby's movement and sensory skills.
How To Assemble An Infant Seat? A Guide
You have to read the vehicle owner's guidelines for the child's car seat carefully before installing it. Here are some tips to help you.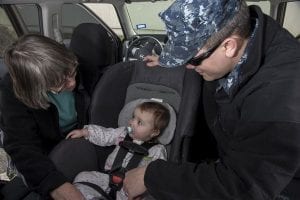 You should install infant-only seats in the mid part of the back seat and in a place where it can be secured. The back car seat is said to be the safest place since the back car seat is the furthest from the windshield, dashboard, and airbag.
To fully utilize the safety of the right car seat with the vehicle's seat belt for your child's restraint, read the vehicle owner's manual. It is usually included there the steps to ensure the seat belt fits properly, including the guidelines.
To tighten the vehicle's seat belt thoroughly, push down the car seat with your knee. The car seat shouldn't move 3 centimeters sideward, forward, and backward. If it moves or wiggles, you need to tighten it more. Some seats have tether anchors too.
Some seat belts need a locking clip or tether anchor so that they won't loosen and keep your child restrained. Make sure you equip your child with a proper seat belt. You can get this from baby stores or car seat manufacturers.
Make sure to secure your car seat tightly before using it. You can secure the seat with the top tether but don't forget about the lower anchors.
Don't use or install infant-only seats in a forward-facing position.
The car seat shouldn't recline for more than 45 degrees.
You can check the brand and model's ease of use ratings to find something that is durable and effective, but not complicated to assemble.
Fastening Your Infant Car Seat: A Guide
Before anything, it is an important guideline to remember that your baby's head should be at least 6 cm below the crown of the safety seat.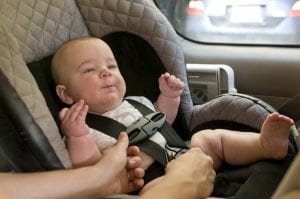 It's a must to have a safety seat with a harness. Most of the time, an infant-only car seat only has a 5-point harness so make sure this is placed at your baby's shoulders or below it. There are different kinds of seat belts out there, one of them is the lap and shoulder belts. On the other hand, a lap belt is used to properly buckle a child in a booster seat. If your car only has a lap belt in the back seat, that's a perfect place to put your rear-facing or booster seat.
The safety car seat with a harness should always fit snuggly across the upper thighs, and the shoulder and chest area should be flat. If there is webbing between the fingers when pinching it, then it needs more tightening. It's a must that your child's seat belt fits him correctly.
If child passengers usually slouch, put towels on both sides of their shoulders to function as a support. The guidelines state this clearly. Some car seats have support, especially just for them. Never put padding under the baby as it can prevent the safety seat with a harness from protecting the baby properly. The same goes for a seat belt, it's a must that a seat belt fits properly. A lap and shoulder belt also comes in handy in situations like this.
Change the angle of the car seat if the baby's head is moving forward, which is common with newborns. Blankets can be used to lift the car seat back.
Ensuring Safety In A Car Seat
First things first: Consult the vehicle owner's manual. Read the guidelines before you do the hands-on. Here are the most vital points to remember to ensure child passenger safety in most convertible car seats: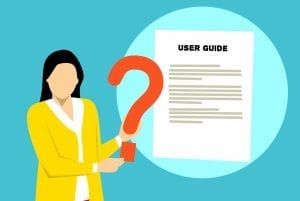 Make sure to include your safety seat with a harness for protection. There are three types of harnesses for a convertible car seat: the 5-point harness, the tray shield, and the T-shield. The first will protect your baby the best as it can be tightened so that it fits snugly and it doesn't block the head of the baby. The other two harness options, on the other hand, can block the baby's face, so they're not advised for babies under 10 kg or a year old.
Your baby should be wearing clothes that allow their legs and upper thighs to be free so that you can buckle the latch crotch strap correctly. To prevent your baby from being cold, strap them in first and cover them with a blanket.
Change the angle of the car seat if the baby's head is moving forward, which is common with babies. Blankets can be used to position the car seat back by 30 to 45 degrees.
The harnesses should be readjusted as your child grows. Place heavy clothing like coats over the baby after being fastened instead of before. A proper seat belt is always a must when traveling with infants on a daily basis, check if the seat belt fits around your child's body correctly. Aside from keeping your child in place using a seat belt, the main purpose of a seat belt is to keep passengers secure against harmful movement. It has been mentioned that those who are not wearing a seat belt are 30 times more likely to get ejected upon impact.
Air Bags And Kids
Airbags, along with safety seat belts, are among the things that parents should learn how to use for good. Seat belts have and continue to save the lives of kids, teens, and adults. Despite the seat belt fit, infants may still be in peril when they are in the passenger seat, and the airbag opens.
Airbags are originally designed for adults, as they have to open to safeguard an average male weighing 75 kilograms. But this force can lead to neck and head injuries in small kids.
Protect the baby from airbag catastrophe with the following tips:
The child's car seat should be in its back seat. Experts don't recommend the car set in the front seat. Kids should ride in the back seat until 12 years old. If they have to be in the front seat, the seat should be pushed back as far as it can go. Your car's back seat can have a rear shelf to store your valuables.
You can have a manual cutoff switch to disable the airbag for the child passenger safety as dictated by the law. If you need to sit your child at the front, disable the airbag first and switch it back on once you have removed the car seat.
Guidelines For Car Seat – Conclusion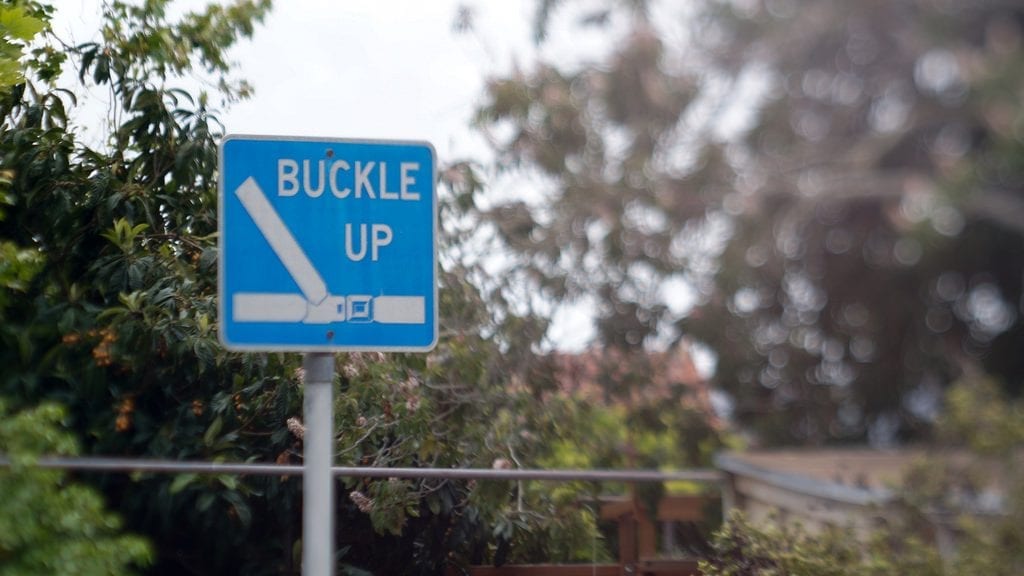 There are quite a lot of details in this article about the safety seat of your car, only because that is how vital knowledge on car safety is to parents, guardians, and everyone who is taking care of minors and would love nothing more than their safety. So buckle up, and keep these tips in mind when you're driving with your little ones.
Guidelines For Car Seats – FAQs
What Are The Height And Weight Requirements For A Booster Seat?
Normally, a child is ready to use the booster seat when his or her height is at least 4'9″ and is from 8 to 12 years old. You can also check the manual of your existing forward-facing car seat to know the maximum weight or height limit for a booster seat. Once your child exceeds the weight limit, he or she can then shift to a booster seat. Place your booster seat in the back seat of your car.
At What Age Do You No Longer Need A Car Seat?
Children who are old and big enough to fit adult vehicle seat belts may no longer use a booster seat. Remember that the vehicle seat belt must fit the child correctly and both shoulder and lap belts be used. Lap belts are used to prevent ejection from the vehicle. And lastly, kids 12 years of age and below are only allowed to sit in the back seat, of course with seat belts on.
What Is A 4 In 1 Car Seat?
The 4-in-1 term used here relates to an adaptable object with wide-ranging applications. Characterized by its transformative nature, this product can conveniently shift between different operational modes depending on the user's weight. At its most protective state, it supports a weight limit of 4-40 lbs., offering unparalleled comfort and safety.
Transitioning into another state, the arrangement seemingly holds up in even heavier situations – about 20-65 lbs. Furthermore, this multifaceted product is capable of converting into an enhanced safety stage appropriate for entities weighing within 30-100 lbs.
How Do I Choose A Baby Seat?
Which Seat Is Best For A Child?
Does A 2-year-old Need Their Own Seat?
What Is The Difference Between A Car Seat And A Baby Seat?
Other References:
Last Updated on April 11, 2023 by Patrick Magtaan
DISCLAIMER
(IMPORTANT)
: This information (including all text, images, audio, or other formats on FamilyHype.com) is not intended to be a substitute for informed professional advice, diagnosis, endorsement or treatment. You should not take any action or avoid taking action without consulting a qualified professional. Always seek the advice of your physician or other qualified health provider with any questions about medical conditions. Do not disregard professional medical advice or delay seeking advice or treatment because of something you have read here a FamilyHype.com.