Traveling is so much fun as a family, especially when you're with your children, but are you sure they're safe? For babies on board, instead of carrying them on your laps (which is such a hassle!), there are other ways to keep them safe without burdening yourself! Consider getting your car seat from Graco for the most durable ones you could ever find on the market. Their seats earn many good customer reviews and 4.8 out of 5 stars customer rating. They are highly recommended as one of the best options when considering the differences between infant car seats vs. convertible car seats, providing a seamless transition from the rear-facing position of infant car seats to the forward-facing position of convertible car seats. These all in one seats offer the utmost safety and comfort features for your little ones throughout their growth stages.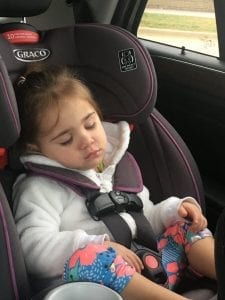 Graco Convertible Car Seat
Introducing the Graco All-In-One convertible car seat! Learn more why the All-in-1 Car Seat is a much better option than other Graco car seats such as the Graco Milestone 3-in-1 car seat and the Graco 4Ever DLX 4-in-1 Convertible Car Seat.
What Is Graco?
Graco Children's Products Inc. is one of the leading companies providing quality baby products around the world. They create different products like the best convertible car seat and infant car seats that help in making parenting easier without compromising your baby's needs. They believe that, through their products, they can make small differences, to create significant impacts on your baby. They innovate different products that are safe, practical, and durable so that they can make your parenting experiences better! One of the best products that Graco has developed is the All-In-One convertible car seat!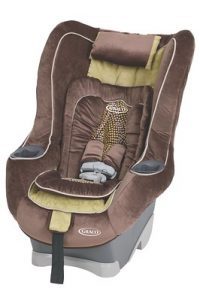 They support the AAP and NHSTA guidelines for how to ride and the proper usage of rear-facing, forward-facing, belt-positioning boosters, and vehicle belts. All kids start riding rear-facing for as long as possible until they reach the maximum height and weight allowed by 1 car seat. They offer car seats with extended ride rear-facing until they reach 50 lb.  Additionally, Graco also offers extended harness weight ratings in their forward-facing seats up to 65 lb. The belt-positioning booster can be used until the kid reaches 4 feet, 9 inches (about 8-12 years old). This is until the vehicle lap and the shoulder seat belts fit properly. If the kids are old and large enough to use the vehicle seat belt alone, for maximum protection kids are advised to use the lap and shoulder seat belts.
Graco is also equipped with an anti-rebound bar as an additional safety technology. The anti-rebound bar provides an extra layer of safety in rear-facing. The anti-rebound bar supporting safety surrounding side impact protection is important because, in the event of an impact, it provides rotation limits for the seat and your child, hence, making your kid safer. No wonder Graco receives a 4.8 out of 5 customer rating from several customer reviews. Sign up for Graco now or contact their customer service Mon-Fri, 9 AM – 5 PM EST. The promotional emails from Graco intend to give customers information about special offers on their all-in-one best convertible car seats. By signing up for their promotional emails, you can stay informed about their page with new results and deals. Selection will refresh the page to find the best options for your needs. Please note that the selected quantity is currently limited or currently not available. Keep an eye on their emails for updates, including the best car seat protector, on product availability. You can save 15% if you sign up for their promotional emails.
Avoid The Risks
Did you know that the most frequent cause of child fatalities, according to the CDC, is automobile accidents? The CDC stresses the need to utilize baby car seats and boosters properly to prevent these accidents. In fact, according to data from the CDC, using boosters instead of infant car seats can cut the chance of a kid dying by 54% instead of 71%. Use lower anchors and a safe adjust harness system, and ensure that the headrest and harness are adjusted correctly to protect your kid. Keep in mind that your car seat has these safety elements already built into your car for optimal protection.
Why You Need The Graco All-In-One Convertible
If you think about it, a seat belt or latch isn't enough to entirely protect your child. Graco car seats are famous all over the world for their efficiency and durability. Mind you, it's no ordinary car seat featuring many functions. With Graco Infant Car Seats, you can make life more convenient for you, more comfortable, and safer for your precious infant. The Graco Extend2Fit 3-in-1 is a versatile car seat that offers extended rear-facing, allowing your child to safely ride rear-facing longer. If you´re considering this seat, you may also want to compare it to the Graco 4ever to see which one better fits your needs – check out our Graco extend2fit vs 4ever comparison for more information. The Graco Convertible Car Seat (such as the 3-in-1 car seat and 4-in-1 car seat) has many features that can fit your child! Furthermore, you can select colors and designs to match your interests! This All-In-One car seat gives you four seats with only one product. They offer free shipping on orders of $40 or more and free returns.
4Ever® DLX 4-In-One Car Seat
The 4Ever DLX 4-in-1 convertible car seat earned a 4.8 out of 5 stars customer ratings and positive customer reviews. Use a rear-facing harness (rear-facing weight of 4-40 lbs.) to a forward-facing harness, to a highback belt-positioning booster, and finally to a backless belt-positioning booster. If you are looking for 1 car seat that can be used for all the stages of your child's travel, the 4Ever DLX 4-in-1 convertible car seat offers 10 years of use from infancy until the child no longer needs a car seat. They recommend reading the user manual first before the installation or use of the car seat to avoid the risk of serious injury to the child.
To help protect your child in frontal, side, rear, and rollover crashes, The 4Ever DLX 4-in-1 car seat undergoes the most rigorous crash tests. It also has additional testing based on the New Car Assessment Program. The 4Ever DLX 4-in-1 car seat has a no-rethread harness system. This enables the harness and the headrest to be adjusted together in just one motion. The no-rethread harness system is comfortable and practical and you can select the perfect headrest from the 10-position headrest for your child to ensure their safety on their ride. This 4-in-1 car seat comes with a harness storage compartment to safely store the harness when the seat is at a belt-positioning booster. Further, it has an anti-rebound bar for your child to be safer.
The cleaning of the 4Ever DLX 4-in-1 car seat is as easy as can be. Mild soap and a damp cloth are required to surface wash the harness and LATCH straps. It is not advised to immerse the straps in water to avoid weakening them. The cup holders, car seat holders, and other plastic parts can be cleaned using a microfiber cloth with a spray of water or mild soap. For buckles, place a cup of warm water and gently agitate the buckle in it. While in the water press the buckle button several times. Make sure not to submerge the strap. To clean the seat pad, infant insert, and headrest pad covers, a damp sponge with mild soap and water can be used. If needed, they can be removed and machine-washed using cool water. Graco provides full cleaning instructions in their manual, or contact their customer service Mon-Fri, 9 AM – 5 PM EST.
Graco Milestone 3-In-One Car Seat
This convertible car seat grows with your child. The Milestone 3-in-1 car seat provides comfort at every stage, from rear-facing harness, front-facing harness, and finally to a high back booster. This 3-in-1 car seat has a no-rethread harness system that assures proper security for your child. The Milestone 3-in-1 car seat also comes with easy installation via the LATCH system. It does make your child comfortable since it has 4-recline positions.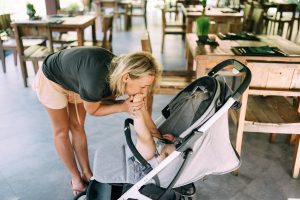 This 3-in-1 seat from Graco is provided with safety features and is Graco Protect Plus Engineered to ensure safety during frontal, side, rear, and rollover crashes. The Milestone 3-in-1 car seat has a steel-reinforced frame for durability and strength. It has a harness storage compartment. The harness is safely stored in the harness storage compartment when the seat is in belt-positioning booster mode. Further, this is 1 car seat with comfortable seat pads and machine-washable too. Thus, the Milestone 3-in-1 car seat from Graco is indeed 1 car seat worth having.
The Important Highlights Of Graco All-In-One Car Seat
If you're looking for the right Graco All-In-One Convertible Car Seat for you, you can check the product details on their website! Listed below are some amazing things Graco All-in-one Car Seats can bring you:
Very durable it can grow with your child up to ten years of use
Six-position recline adjusts to fit your child for more comfort and convenience
One-hand, ten-position headrest to keep your child relaxed
InRight LATCH system for a secure, one-second LATCH attachment
Steel-reinforced frame provides strength and durability
Simply Safe Adjust harness for better infant support
…and the whole list goes on!
On their website, you can filter out the offers according to your needs so you can get the right Graco all-in-one car seat for you! You can choose from the colors they offer (black, gray, silver, green, etc.), the price range according to your budget ($50- $400), the specs (with or without cupholders, with or without reclines, etc.), the comfort factors (with or without head and body support, with or without adjustable headrests, etc.), the safety installations, and many more!
Besides, Graco provides a lot of opportunities for you to save! If you're really on a tight budget, Graco has options for you to get 30% off (with free shipping!) through their seasonal sales! Make sure to catch it! Sign up for Graco now! They offer free shipping on orders of $40 up to every $100 spent or more. Current marketing and or promotional offers involve the items with code bundle3. There will be a 25% off (or 20 off for every purchase) on your sale tag purchase of 3 items with code bundle3.
Only The Best For Your Best
With all the services Graco Car Seats can provide, there's no doubt that parenting life will be easier for you! If you're still hesitant about how to use it, don't worry! There are a lot of installation tutorial videos describing why and how the All-In-One works!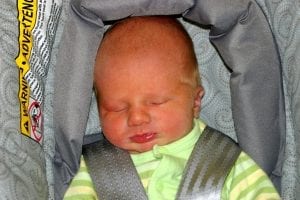 As a new parent, it's critical to invest in long-term items that will bear long-term effects for your babies. Better to get your prevention equipment than to regret it sooner or later. They can make products that are safe for your little one, as it is their #1 priority. With their products, you know you're only providing the best for your baby.
Frequently Asked Questions (FAQs) 
What Is The Best Graco All-In-One Convertible?
The best from Graco Children's Products Inc. is the Graco 4Ever 4-in-1 Car Seat. Most customer reviews give a 4.8 out of 5 customer rating. It can serve as a rear-facing seat, front-facing seat, high-back booster seat, and backless booster seat. The Graco 4Ever 4-in-1 car seat is one of the best car seats worth having.
Last Updated on April 26, 2023 by Rejie Salazar
DISCLAIMER
(IMPORTANT)
: This information (including all text, images, audio, or other formats on FamilyHype.com) is not intended to be a substitute for informed professional advice, diagnosis, endorsement or treatment. You should not take any action or avoid taking action without consulting a qualified professional. Always seek the advice of your physician or other qualified health provider with any questions about medical conditions. Do not disregard professional medical advice or delay seeking advice or treatment because of something you have read here a FamilyHype.com.