With the many different options available to you when you are shopping for an infant car seat, it can all be overwhelming. In order to make the decision process slightly easier for you, two of the best infant car seats will be compared.
Chicco KeyFit 30 vs Britax B Safe 35, each offers its own pros and cons. These will be identified for you so you can choose one or the other when the time comes. We'll also touch on rear-facing car seats, and whether or not they're better for your child or not.
Besides both brands, we also came up with a list of Amazon's best selling strollers to present you with more options. Each stroller has specific features that are unique to them, and it is worth checking to get a better idea of what makes a good stroller for your little one. If you continue reading, you will also find relevant information about the pros and cons of the Chicco KeyFit 30 vs Britax B Safe 35 and more.
Chicco KeyFit 30 vs Britax B Safe 35 Comparison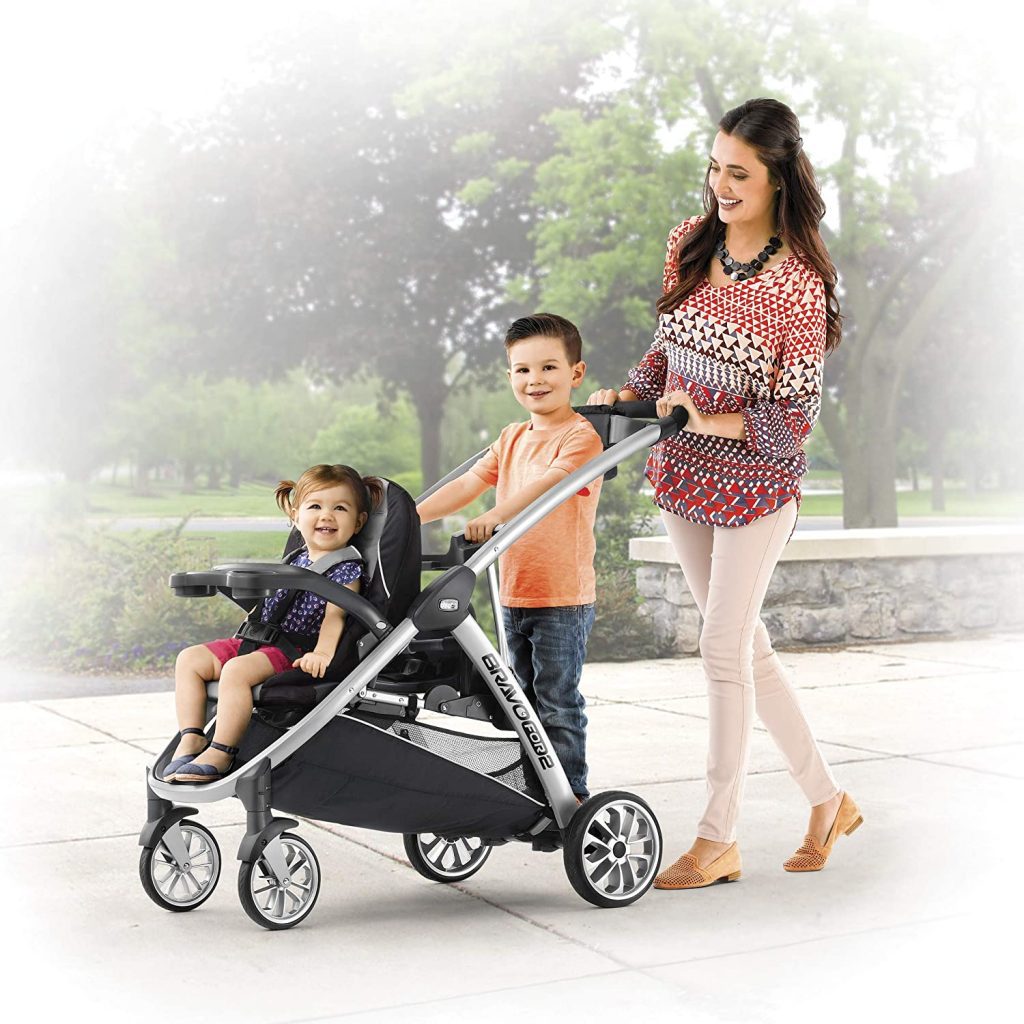 The BravoFor2 can accommodate 2  children and the back seat/platform can be used as stand for your older child. It has easy grip handles and backrest for comfortable strolling. It is nice to carry around since it folds very easily and it can hold its position when folded.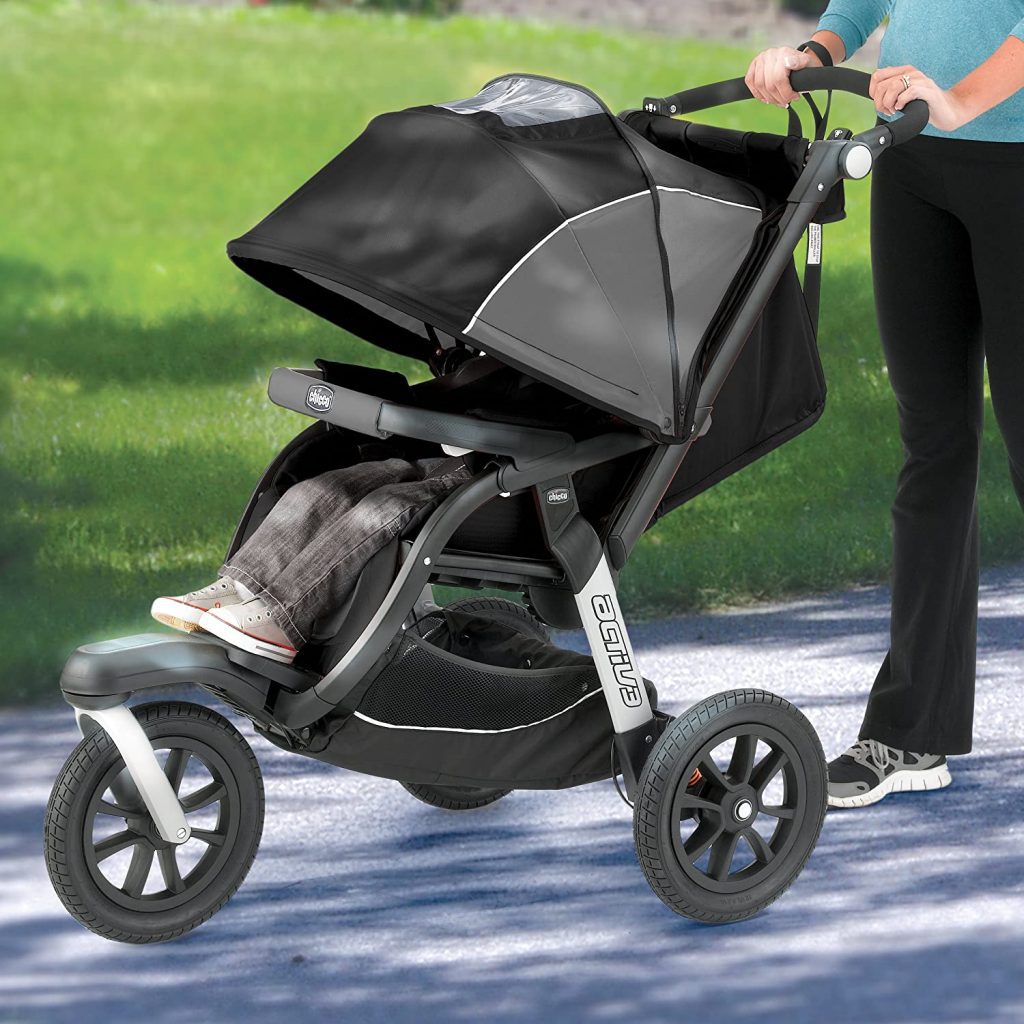 The Air Quick-Fold Stroller has an innovative design which enables one hand fold and carry. It comes with a detachable stroller seat/canopy and a large storage basket. This stroller is perfect if you are going out with a lot of baby essentials.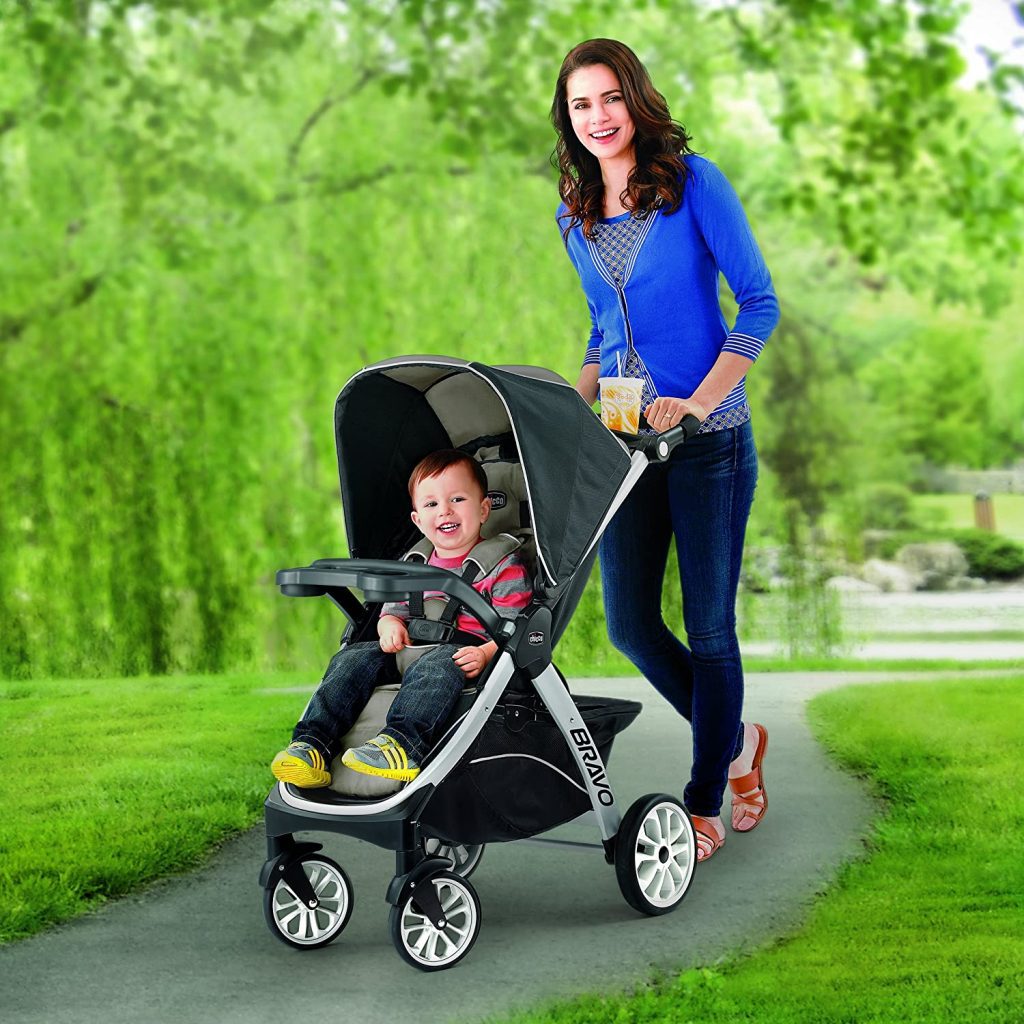 The Bravo air includes a multi-position breathable 3D air Mesh backrest, child tray with two cup holders, five point harness and a large adjustable canopy. It highly recommended for younger babies as it accepts all Key Fit and Fit2 infant car seats. It also has all-wheel suspension and front swivel for swift pushing and no bumpy rides.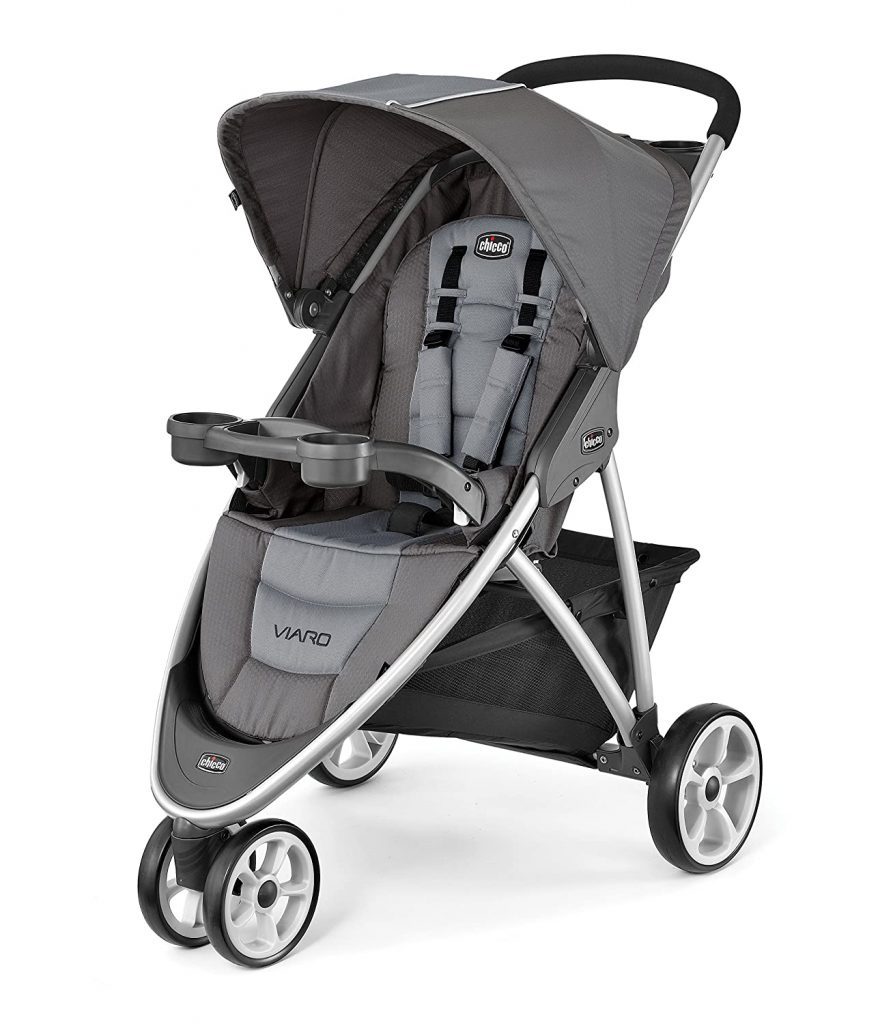 The Viarro stroller is lightweight and has sleek design. It also has a large space on the trunk where you can fit a large diaper bag, baby accessories and food. Its handle is also padded nicely for cold season.
Chicco KeyFit 30 vs Britax B Safe 35 Comparison Features
Chicco KeyFit 30 vs Britax B Safe 35 Ease of Installation
The first comparison that needs to be made is in regard to the ease of installation. In this respect, the KeyFit 30 and the B Safe 35 are both easy to install with or without the base. This is useful if you are traveling with these car seats because they do not necessarily require a seat base. The only downfall here is that users have mentioned that the B Safe 35 can be slightly difficult to remove from the car seat base. This can be a concern if you need to remove the carrier quickly.
Chicco KeyFit 30 vs Britax B Safe 35 Safety Features
The second comparison that can be made between the  KeyFit 30 vs the Safe 35 is safety features. The B Safe 35 has a steel frame and also features an impact-absorbing base. It tends to be safer Vs. KeyFit 30, and will hold up better in safety tests. The fact that this stroller is safe vs. KeyFit offers you and your child a high-quality stroller that you can enjoy. 
KeyFit 30 vs Safe 35 Carrier Build
Another comparison group that should be mentioned in regard to the Chicco KeyFit 30 vs Britax B Safe 35 is the build of the carrier. The Britax B Safe 35 has a canopy that extends farther than the KeyFit 30. This allows better sun and rain protection for your baby. Unfortunately, the B Safe 35 is not made from a breathable material and the cover cannot be removed in order to wash it if it gets dirty. One benefit of the Keytfit 30 is that it comes with an infant insert while you will have to buy one to use with the B Safe 35.
Chicco KeyFit 30 vs Britax B Safe 35: Which Infant Car Seat Is Better?
When taking into consideration only the infant seats, it was found that the Britax has more pros than cons. The B Safe 35 allows you to use them until your baby has reached 35 pounds, unlike the Chicco car seats that max out at 30 pounds. The Britax car seats also have a larger canopy than the Chicco car seats and the Britax has higher safety ratings. 
Once you begin to compare the Chicco KeyFit 30 vs Britax B Safe 35 convertible car seats, the best options are flipped. The Chicco has more pros than cons over the Britax. The Chicco convertible car seat fits a wider range of newborns, infants, and toddlers. The Chicco convertible car seat is also easier to install and weigh a lot less than the Britax. The convertible one also comes with rear facing options for the child, and a lot of times, if you plan to use the car seat for a long time, you will want one that offers a rear facing option for when they're smaller, followed by a convertible option as well, which of course, the convertible car seats from Chicco do provide. 
So in the end, the decision is up to you. It all depends on what type of car seat you are looking for and what will fit your baby's needs, as well as your own. Your family lifestyle has to be taken into consideration when deciding between the two brands. 
Chicco KeyFit 30 vs Graco SnugRide 35: Which One Has Better Features?
The two major car seats that need comparing in regard to Graco and Chicco is the Graco SnugRide 35 and the Chicco KeyFit 30. There are very good features and benefits to each of them, along with some downfalls. The  KeyFit 30 is a better choice if you have a smaller newborn or a preemie. The KeyFit 30 does have a weight limit, so it won't be able to be used for larger children, or when they grow. But it is a safe car seat for infants. It is able to fit your smaller baby better than the Graco SnugRide. A few downfalls of the KeyFit 30 include not enough sun cover because the canopy isn't large enough and the fabric is not as comfortable for your baby. 
When it comes to the Graco SnugRide, one of the best features is how easy it is to install. Another great feature includes the audible click that can be heard when this car seat snaps into the seat base or the stroller. The Graco SnugRide is also about half the weight of the Chicco KeyFit 30. It isn't ideal for small babies, but you can install in the car much faster than other car seats. 
Chicco KeyFit 30 Does It Have A Steel Frame?
No, the Chicco KeyFit 30 does not have a steel frame. Even though this is the case, this car seat is still extremely safe. To keep your little one safe, it has sides made out of foam that is designed to absorb any impacts. It is also rated in the top three car seats when it comes to crash tests. 
This is so strong that it will protect the head and body, along with a head pad, and it is highly recommended by many as one of the best car seats for a child.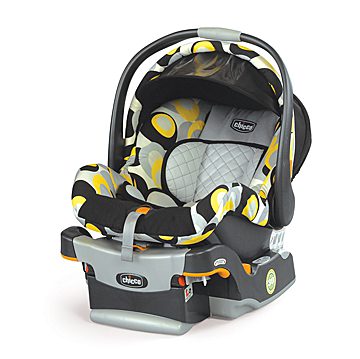 Chicco KeyFit 30 vs Britax B Safe 35
Safest For Infants?
For the current year, the safest car seat for infants is the Chicco KeyFit 30. This infant car seat has the best overall safety ratings out of all the other car seats that have been tested. The KeyFit 30 ranked at the top in regard to government front-impact testing and it easily passed the side-impact tests. While it does have a weight limit, it is one of the top rated infant car seats on the market. 
That isn't to say the B Safe 35 isn't bad either. The Britax B Safe 35 elite is considered one of the top Britax car seats on the market, so if you want a quality car seat then this may be for you. The B Safe 35 elite offers two layers of side impact protection, which takes it to the next level. The B Safe 35 elite can protect your baby during a collision, and offers an absorbing shell and a headrest which is foam lined. The B safe 35 also has an impact absorbing base, and this car seat, just like with the 30, is very easy to secure. The B Safe 35 elite also has an integrated steel frame, and the LATCH system in order to fully protect your child. 
If you want the best in safe car sets than the B Safe 35 Elite may be one for you. It is only rear-facing, but it will provide excellent protection for your child from the moment you put it in the car
Britax Car Seats: Which One Is The Best?
The best Britax car seat is the Frontier ClickTight. This car seat was designed for your child as he or she grows from the toddler age into childhood. It starts off as a front facing seat, and is a super secure infant seat that will provide protection for your child on many levels. It does have a seat belt that's easy to click into place. This infant seat can later be changed into a toddler seat, with a seat belt that's fitting for a child as they grow. 
The Britax is one of the few car seats that will grow with your child without you needing to take the back off. This car seat has a back and headrest that can adjust in nine different ways in order to accommodate your growing child. The Frontier ClickTight will hold your child until they reach the age and weight where a car seat is no longer necessary. The only downfall with this is that it does not support infants so an infant seat or a convertible car seat will be required for your newborn. 
Britax: Is It A Good Car Seat Brand?
Yes, Britax is a good car seat brand. This brand has been around for over 70 years, having first made a name for themselves in Europe before making their way over to America. This brand makes high-quality car seats without being extremely expensive for parents. There are also very few pros and cons that lean towards the cons side with Britax car seats. You do get what you pay for, so if you are on a budget then it may not be the best option for you as there are less expensive options available, but they each have their own pros and cons. But, price aside, it offers many options for infant car seats, convertible car seats, and car seat base, and they are one of the top rated infant car seat brands on the market, with hundreds of reviews from satisfied parents.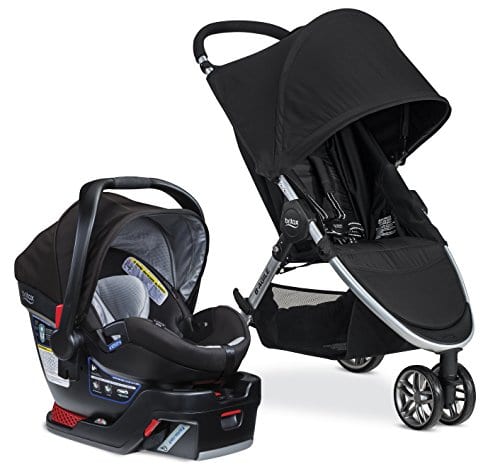 Chicco KeyFit 30: Can You Use It Without The Base?
Yes, you can use the Chicco KeyFit 30 without the seat base. There are exact instructions on how to do so in the instruction manual so make sure that you read that section carefully if you are using this car seat without the base. When you do use the it with the seat base, ensure that the carrier is level to the ground, the car belt is tight, and the car seat is in a safe and secure spot. 
Some systems are compatible with Chicco car seats too, so you can use it with a different base as well, and you can put the car seat right on top. 
Chicco KeyFit 30 Car Seat: Can It Face Forward?
Unfortunately, the KeyFit 30 is only rear-facing. It can hold babies until they reach 30 pounds. It is at this time when you will need to purchase a different car seat for your child, such as a convertible car seat that will face forward when your child is ready.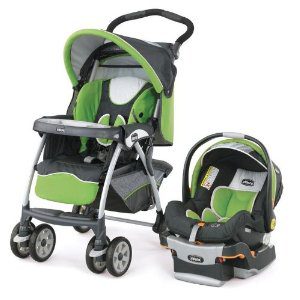 Chicco: Is It A Good Brand?
Yes, Chicco is a good brand. It has been around for over 60 years and is dedicated to providing safety and comfort for all babies. Each product in the brand ensures that your baby is safe, and they are also designed for easy use by the parents. Chicco offers a wide range of products from infant car seats to convertible car seats to strollers. Many of them come with safe and secure features, including seat covers for the baby, and of course added protection too. For example, the KeyFit 30 is lightweight so you will be able to carry your baby around for longer periods of time with both of you still being comfortable. 
What Are Britax Car Seats So Expensive?
Britax car seats are expensive because they offer a wide range of features that promote the safety of your baby. For example, the infant Britax B Safe 35 offers side impact protection through an energy-absorbing shell. Another feature that makes B Safe 35 stand out is the SafeCenter Latch that easily allows you to tighter the seat base. The seat base also offers an auto-level indicator that will tell you if the seat base is level or not before you snap in the car seat. These are just a few features of one of the Britax products, but they demonstrate the superiority of this brand. This leads to the high prices of the products from the infant seats to the convertible car seats. 
Sometimes you can find them secondhand, but often they are brand new car seats, so you may have to pay a little bit more for this as well. 
What Are Travel Systems?
Some people may consider a travel system for the baby as well. Travel systems are great, since they are car seats strollers that you can use. By popping this off, it becomes car seats strollers for your child, so you can use your travel systems to keep the baby safe and secure, both in and out of the car. 
These offer harness adjustment, and there are some great elements to this that you may want to consider. Though they can be expensive, you can get brand new travel systems for a good price. 
These car seats strollers often aren't as safe as these top-rated Britax and Chicco seats, but they are good if you want a two in one car seats strollers system 
Another popular travel system brand is baby jogger city select. Baby jogger city offers a variety of high-quality strollers and other products. Though they are quite expensive, baby jogger city offers everything from double stroller systems, to even a jogging stroller for parents to use. 
Many enjoy baby jogger city because they have high-quality wheels and are made with a durable frame to accommodate the child. Baby jogger city also offers other great features too, including harness adjustment, and so much more. Baby jogger city also has many high-quality products which will help you keep you and your child safe. 
Baby Jogger city is great for strollers, and they offer safe and effective systems. But if you're looking for a travel system that'll last you a long time, and that offers top-rated safety and security, then baby jogger city strollers might be the perfect option for you. 
Are There Britax Options For Strollers?
If you want a stroller that offers more freedom and a lightweight option for a Britax stroller, then the B agile is a great option. It is a more lightweight version of the B Safe 35, and it is a top-rated stroller on Amazon, and it even reclines and offers ventilation for the child. 
If you want a Britax travel system, then the Britax B ready is your best option. It is a highly-rated stroller, and it can work as a convertible travel systems, and there are even double-stroller options to meet your needs. 
Other Resources

The Baby Cubby  Instagram – Youtube
Rachel Schlather Instagram – Email
Disclaimer: FamilyHype.com (Family Hype & FamilyHype) is a participant in the Amazon Services LLC Associates Program, an affiliate advertising program designed to provide a means for sites to earn advertising fees by advertising and linking to Amazon.com.
Last Updated on September 26, 2021 by Marie Miguel
DISCLAIMER
(IMPORTANT)
: This information (including all text, images, audio, or other formats on FamilyHype.com) is not intended to be a substitute for informed professional advice, diagnosis, endorsement or treatment. You should not take any action or avoid taking action without consulting a qualified professional. Always seek the advice of your physician or other qualified health provider with any questions about medical conditions. Do not disregard professional medical advice or delay seeking advice or treatment because of something you have read here a FamilyHype.com.