Is Graco A Good Car Seat For You?
Shopping for the right convertible car seat takes time and research. You want to make sure that the car seat is safe and comfortable for your baby, easy to use and install, and fits your vehicle and your lifestyle. Considering options like the Graco car seat all-in-one convertible can provide added convenience and versatility, as it offers multiple modes and adaptable features to accommodate your child's growth and changing needs. You want to ensure that the car seat features will fit the family's needs. With all the car seats currently available to choose from, it can be difficult to know where to begin your search.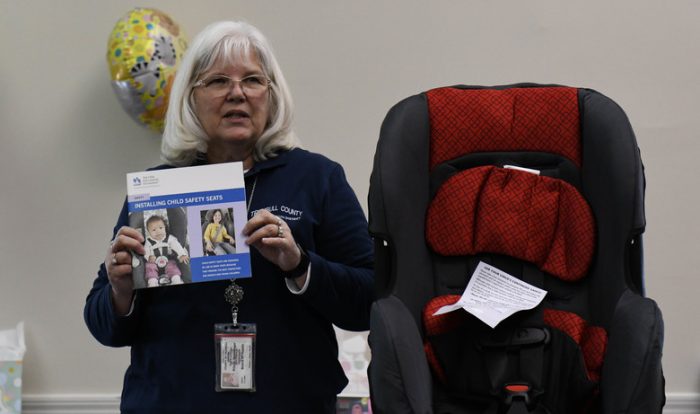 To make your life easier, we made a list of the best Graco car seats from Amazon, and we highlighted their unique features so you can compare and select the right one for your child. We also answered the commonly asked questions and made a comprehensive review of the Contender 65, which you will find out more about when you read the article till the very end.
Extend2Fit Car Seat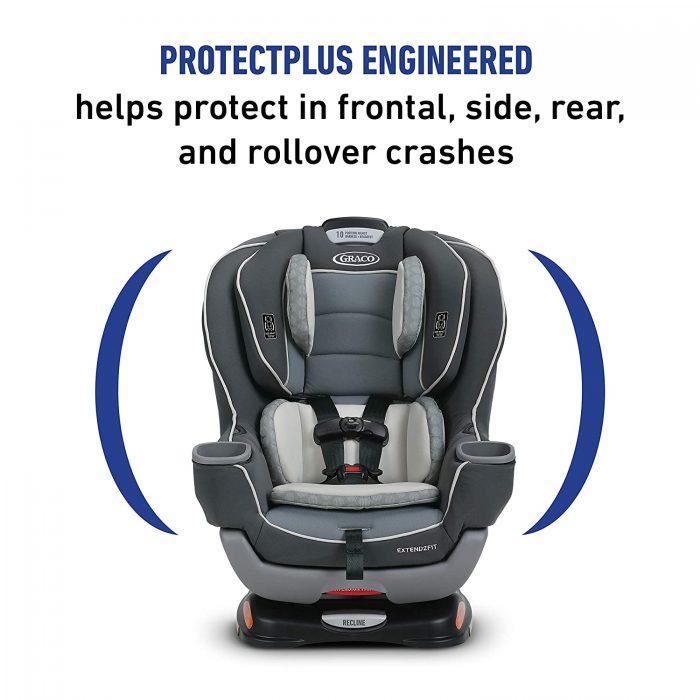 Extend2Fit Car Seat Top Features
The Exten2fit can accommodate children from 4 lbs to 65 lbs. It can be used for a forward-facing toddler or rear-facing.
It has essential safety features that help protect your child from impact on crashes, and it is made with durable materials and high-quality machine washable seat pad and fabrics.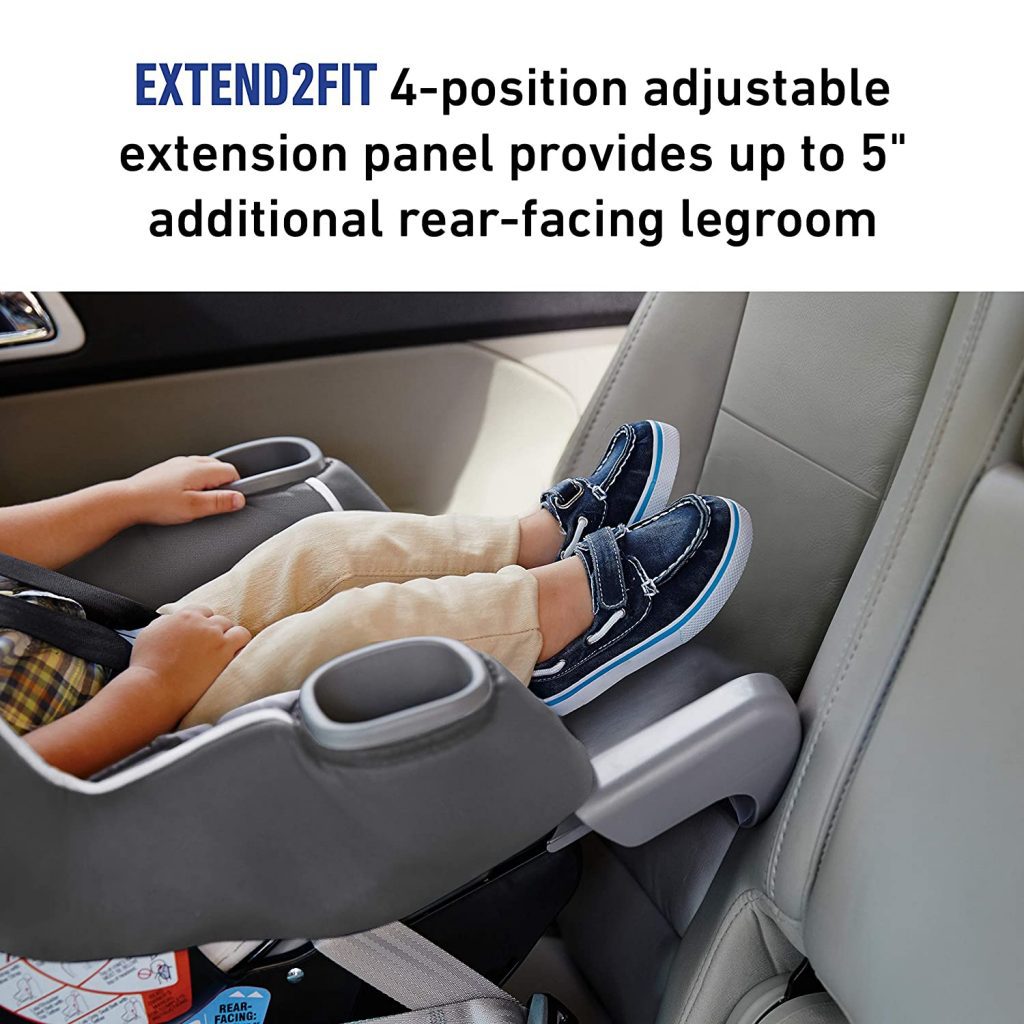 SlimFit 3 in 1 Car Seat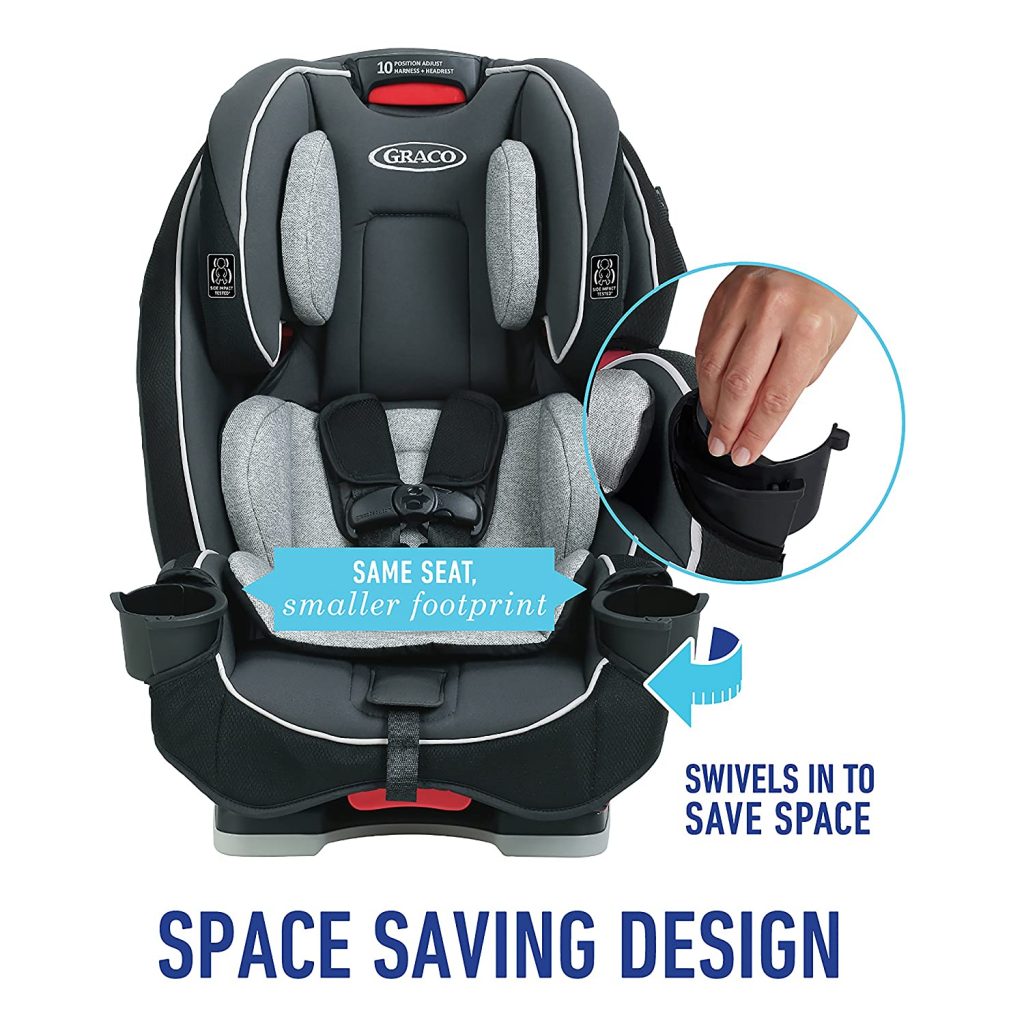 SlimFit 3 in 1 Car Seat Top Features
The SlimFit car seat is uniquely designed with removable body support and energy-absorbing foam to hold 5 lbs up to 100 lbs. It is a good investment as it grows with your child.
It is very handy to use and easy to attach, it is also Protect Plus Engineered, and you can be sure that it can help withstand all types of crashes, which gives you peace of mind while travelling with your little one.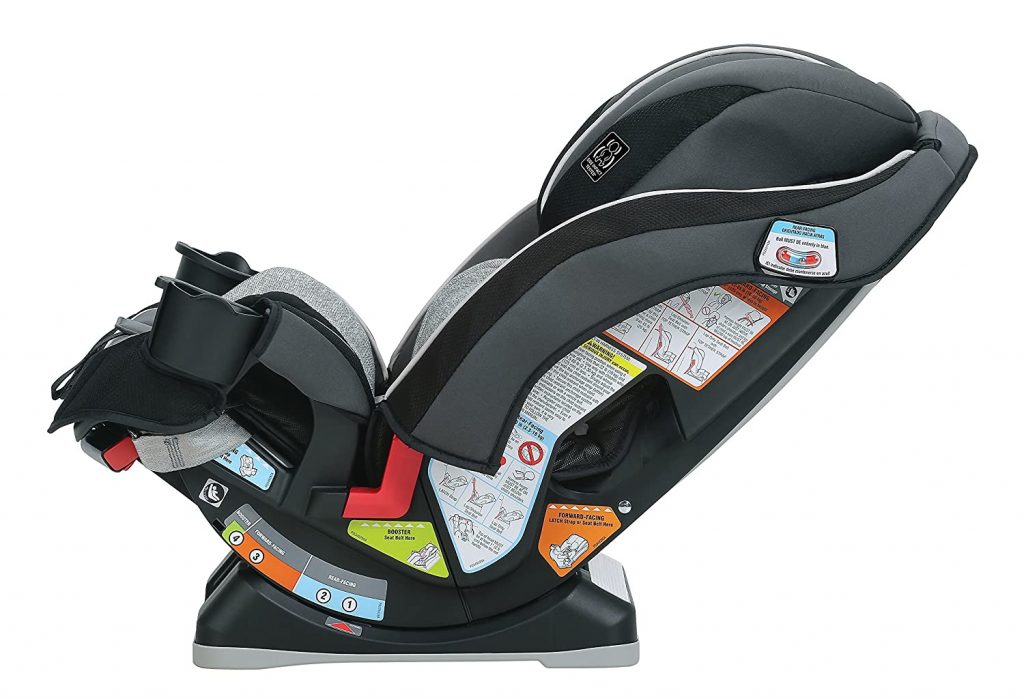 Sequence 65 Convertible Car Seat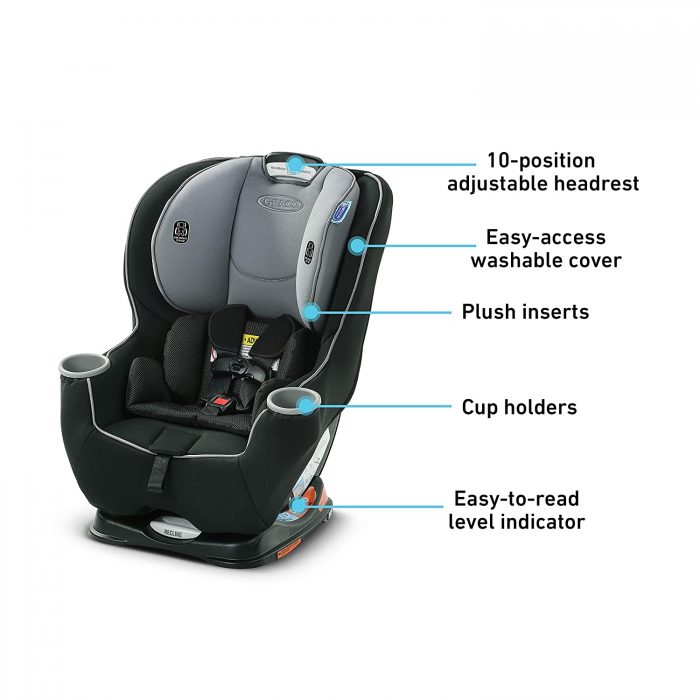 Sequence Car Seat Top Features
It offers maximum comfort for your child while ensuring safety standards at the same time. It is ideal for toddlers from 22 lbs up to 65 lbs.
It has met the US standard FMVSS 213 in terms of safety.
It is hassle-free to maintain and can be easily dissembled for washing.
Admiral 65 Convertible Car Seat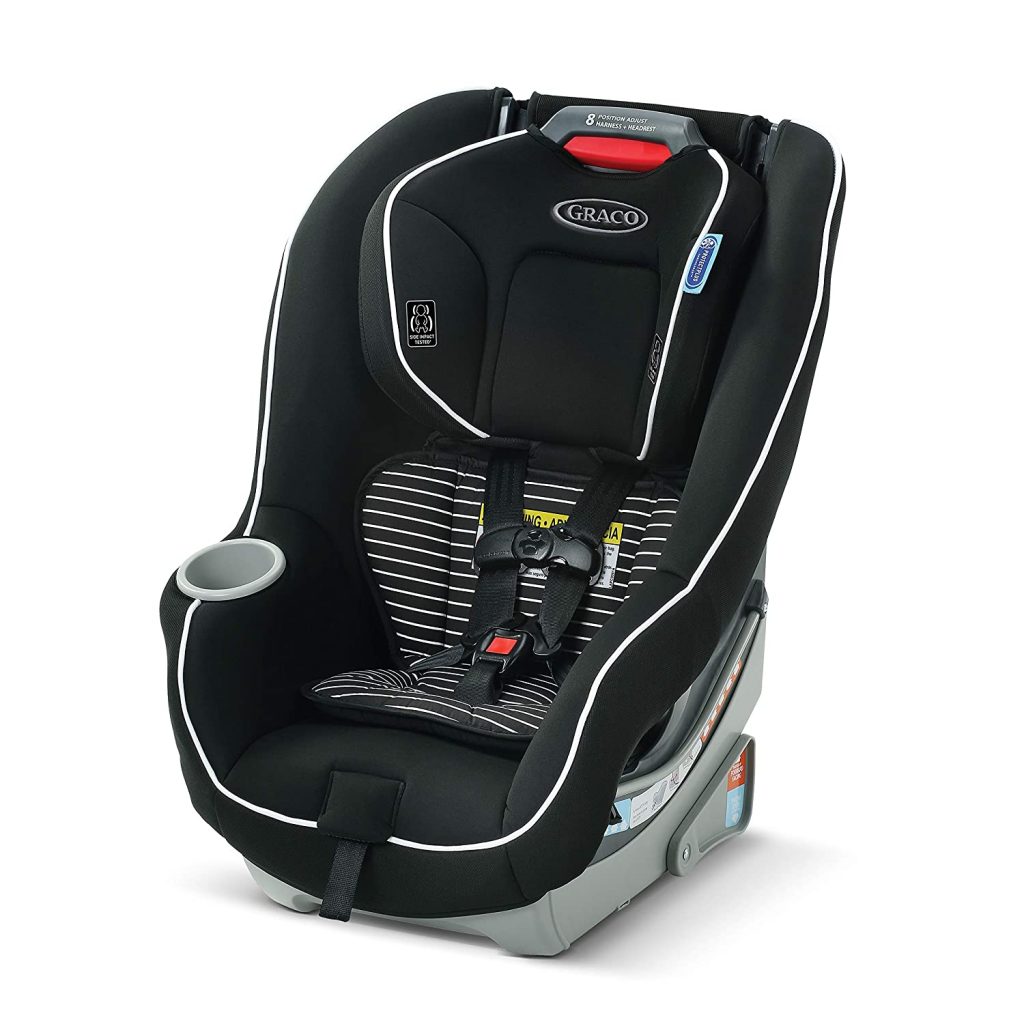 Admiral Car Seat Top Features
The Admiral 65 can be transformed from rear-facing infants to forward-facing child seats quickly. It is a good option for children from 5 lbs to 65 lbs. It is designed to protect your baby from frontal, side, rear, and rollover crashes.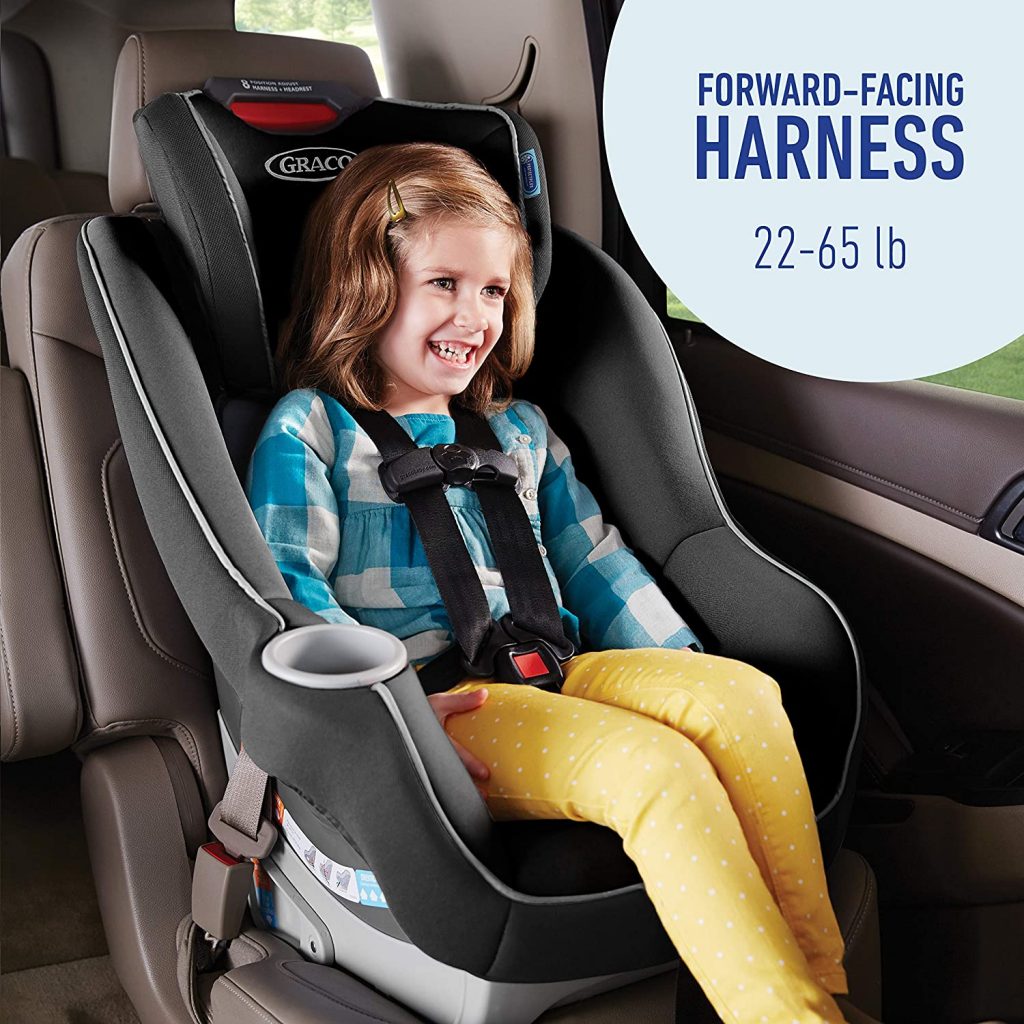 Contender Car Seat
This car seat will seat your growing child from birth until they are into their toddler years. In the rear-facing infant position, the car seat can hold your infant from 5-40 pounds. The front-facing position will support your child from 22-65 pounds. You will be able to use it until your child is ready for a regular booster seat or a backless booster seat.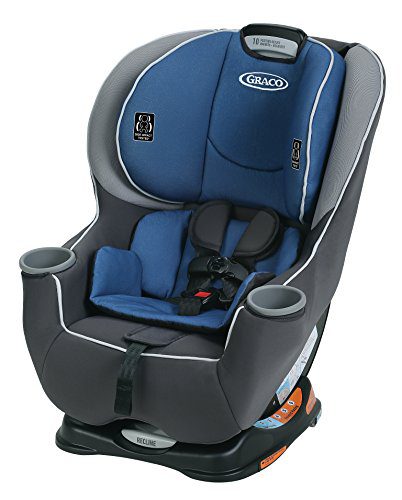 It also features a Simply Safe Adjust harness system. This forward facing harness gives body support and helps to adjust to the growth of your child. When necessary, both the harness and removable headrest will automatically adjust to the proper headrest height. This is so your child will remain safe and secure as they grow with their car seat. It is designed to grow with your child, offering easy adjustments as they grow. It includes versatile features such as immerse harness straps, a rear-facing harness, and a buckle strap. When used in rear-facing mode, specific crotch buckle positions are designated for safety, while others are meant for forward-facing mode, ensuring proper usage according to the seat's orientation. It is also important that your car seat can adapt to extreme car interior temperatures. It comes with a cup holder, too.
This car seat is Safe Seat Engineered and crash tested rigorously, which has been side impact tested and approved. The car seat has EPS foam throughout it, which was designed to absorb any impact energy that may occur. This seat also included latch support.
Customer Reviews
Now that you know some of the main features of the car seat, it is time to look at some customer reviews. These will hopefully make your decision to buy easier as reviews tend to outline the advantages and disadvantagess. There have been numerous customer reviews on the ease of use and hassle-free installation. As a new parent, you don't want to be wasting time installing and setting up the car seat. So the fact that previous buyers have had easy installations is a plus. This way, you can spend more time with your child and your family as opposed to always fighting with the product.
There have also been many customer reviews about how comfortable their child is in this car seat. The comfort of your child comes in a close second, just behind safety, when it comes to purchasing a car seat. You want to ensure that your child is comfortable because, ideally, they will be using this for numerous years.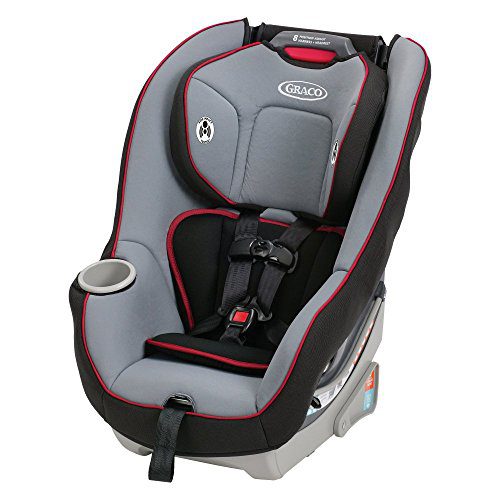 Frequently Asked Questions
Is The Graco Contender 65 A Good Car Seat?
After reviewing the main features and looking at the customer reviews, it is safe to say that this is a good car seat and one of the best car seats. Its features are loved by all parents, and the children are comfortable sitting in it. Another thing that makes this car seat a good choice is that it is budget-friendly while still offering all the safety features parents are looking for.
How Do You Loosen The Straps On The Graco Contender 65? 
To loosen the straps, you have to lift the lever where the adjustable latch strap is while pulling on the shoulder harness straps. This will loosen the straps of the car seat.
Is It FAA Approved?
Yes, it is FAA approved. It is relatively lightweight, so parents have an easy time carrying it through the airport. It features a closed seat belt system. This means that when the airplane seatbelt is fed through this car seat, your child will not feel the seatbelt pressed up against them because there is a plastic piece separating the two. This helps ensure safety and comfort for your child, including the metal and plastic parts while being secured with the airplane seat belt.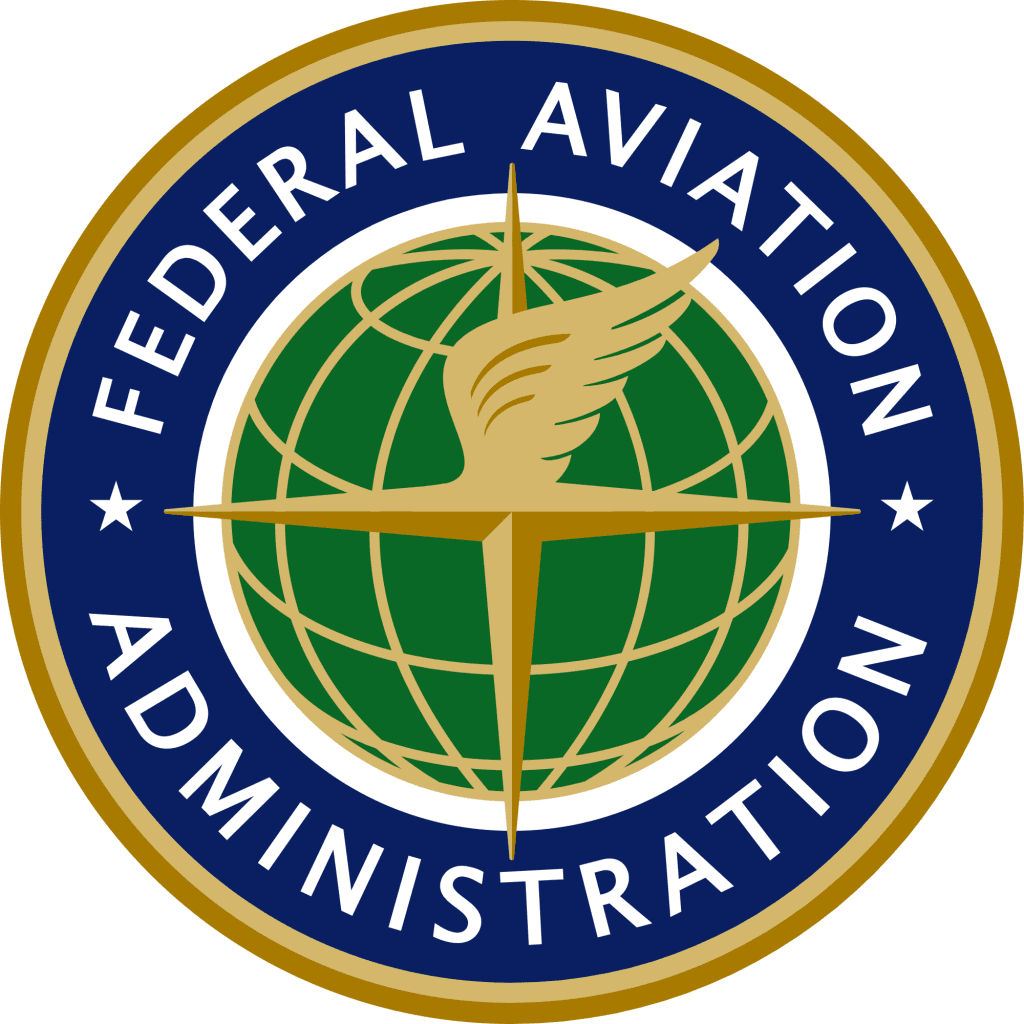 How Long Is The Contender Good For?
From the time of purchase, the car seat is good for 10 years. After these 10 years have passed, this car seat should no longer be used. Once these 10 years have passed, your child may be ready to sit in the back passenger seat without the assistance of a booster.
Are There Recalls On Gracos?
There is currently no car seat recall on Graco car seats. The last recall of these car seats began in 2017. Since then, these car seats have not been recalled.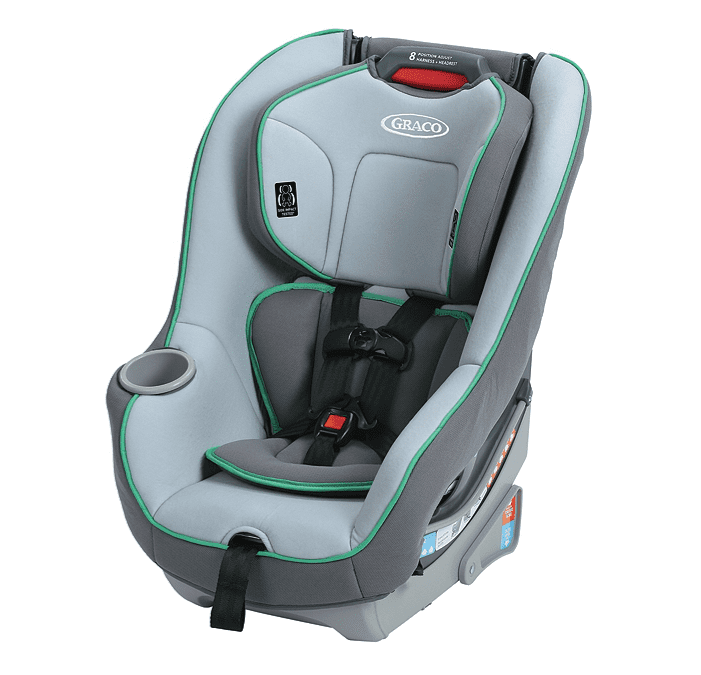 Does This Convertible Car Seat Recline?
Yes, this car seat does recline. There are blue and orange stickers on the side of the car seat that you use as a guide to know how far back the car seat can be reclined. When looking at advantages and disadvantages, this puts this seat at an advantage because some infant seats don't recline.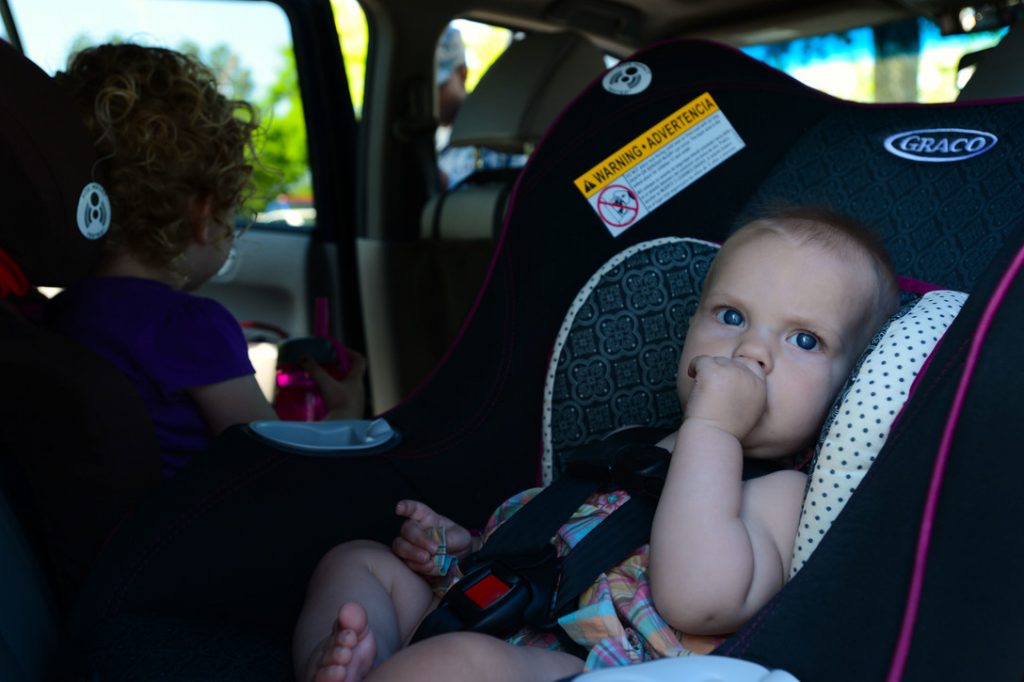 How Do You Adjust The Shoulder Straps On A Graco 65?
To tighten the shoulder straps of the 5-point harness of this car seat, you have to pull down on the harness adjustment strap that is located toward the bottom of the car seat. To loosen the shoulder or harness straps of the car seat, you have to lift the harness adjustment strap lever and move the harness straps as necessary.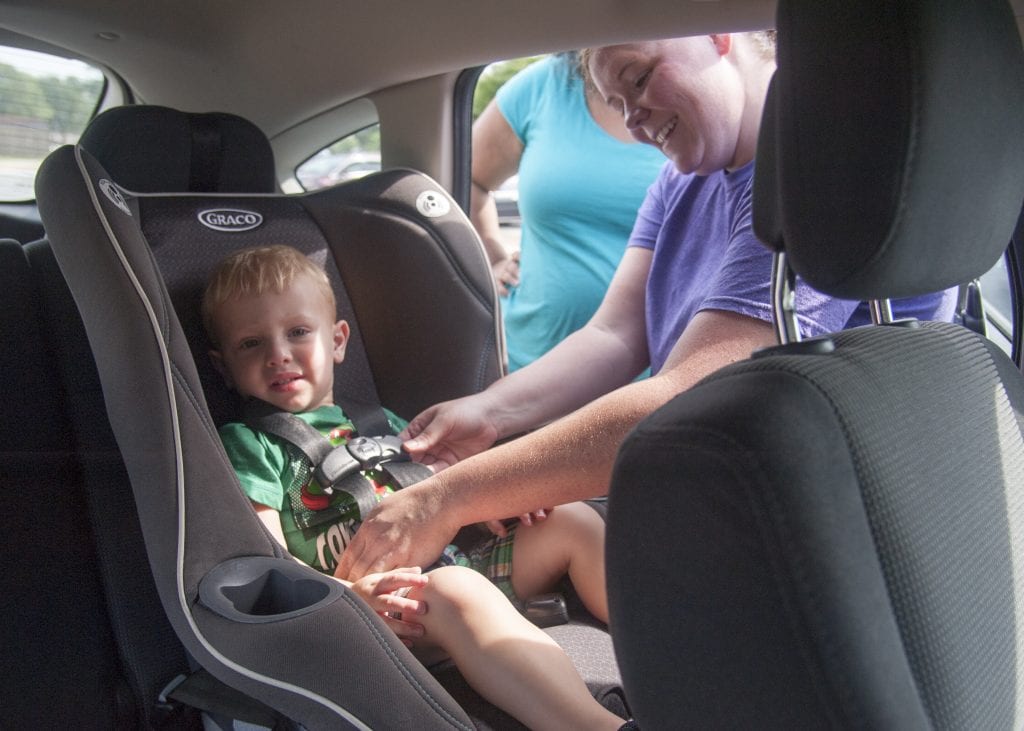 How wide is this Graco 65 car seat?
How do I clean my Contender 65 car seat cover?
To clean your car seat cover, refer to the user manual for specific instructions. In general, for surface wash, use a mild soap and water solution and gently agitate the fabric. Alternatively, if the cover is machine washable, remove it from the car seat and wash it on a delicate cycle with gentle soap, following the manufacturer's guidelines in the user manual
How do you forward face on Contender 65 car seat?
Does the Contender 65 have a steel frame?
How do I know if my Graco car seat is expired?
To determine if your car seat is expired, you can check the product's expiration date label, typically located on the seat or base. If you are unable to find the expiration date, you can get in touch with customer service through the provided information on Graco's website for assistance, including a same page link where you may find additional information such as average rating value and FAQs related to car seat expiration.
What is the age limit for Graco?
What is the weight limit for Contender 65?
The weight limit is up to 65 pounds. It also features two buckle positions to provide a secure fit as your child grows. The weight limit and specific usage instructions can be found in the car seat's user manual. Please refer to the manual for detailed information on features like the escape key and the zoomed portion.
How do you clean a Graco contender?
Maintenance cleaning seat pad involves carefully removing the seat pad and machine wash pad according to the manufacturer's instructions. When cleaning the harness, avoid using any lubricants and instead wipe it down with a mild soap and water solution. It is important to note that bleach cleaning buckle should not be done. For comprehensive cleaning instructions, please refer to the full cleaning instructions provided by Graco to ensure proper care and maintenance of your car seat.
Last Updated on April 11, 2023 by Bernadine Racoma
DISCLAIMER
(IMPORTANT)
: This information (including all text, images, audio, or other formats on FamilyHype.com) is not intended to be a substitute for informed professional advice, diagnosis, endorsement or treatment. You should not take any action or avoid taking action without consulting a qualified professional. Always seek the advice of your physician or other qualified health provider with any questions about medical conditions. Do not disregard professional medical advice or delay seeking advice or treatment because of something you have read here a FamilyHype.com.