Traveling with your child requires a secure car seat. To assure safety, use a crash tested car seat, including testing for rollover crashes. Anti-rebound bar car seats also reduce rotational forces in a crash. Crash-tested car seats with anti rebound bars offer the best driving safety for your child.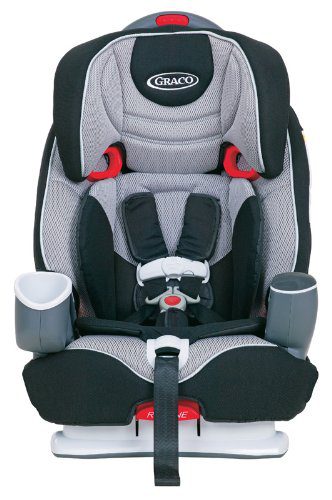 One of the most popular car seats today is the Graco Snugride LX, and it is for a good reason. In this article, we made an in-depth review of the Click Connect 35 Infant seat, and we also included FAQs to help you learn more about this 5 stars product. You can buy it for yourself or give it as a Christmas gift to your friend who will be a new parent soon. Graco has similar car seats such as the Graco SnugRide 30 and the Graco SnugRide SnugLock 35, but they cannot compare to the featured car seat in this post, the Snugride LX.
What You Need To Learn About The Graco Snugride LX 35
It can accommodate babies from 4 to 35 lb.
One good thing about the Graco Snugride Click Connect 35 is it also serves as a comfortable car seat for premature babies. Most car seats do not provide enough support for small babies, and it is a relief to find one that can.
The Graco Click Connect 35 infant car seats can accommodate rear-facing infants weighing up to 35 lbs, providing extended safety and comfort for your little one. With its higher weight limit, you can continue to protect rear facing infants for a longer duration, ensuring their safety during car rides.
It weighs almost nothing
If you are looking for a car seat that is convenient to carry, you can consider the Connect 35 infant car seat. Although big, it only weighs 7.5 lb and easy to carry when grocery shopping or commuting. Also, since it is a  lightweight infant car seat, it is simple to transfer it from the car to the stroller and vice versa.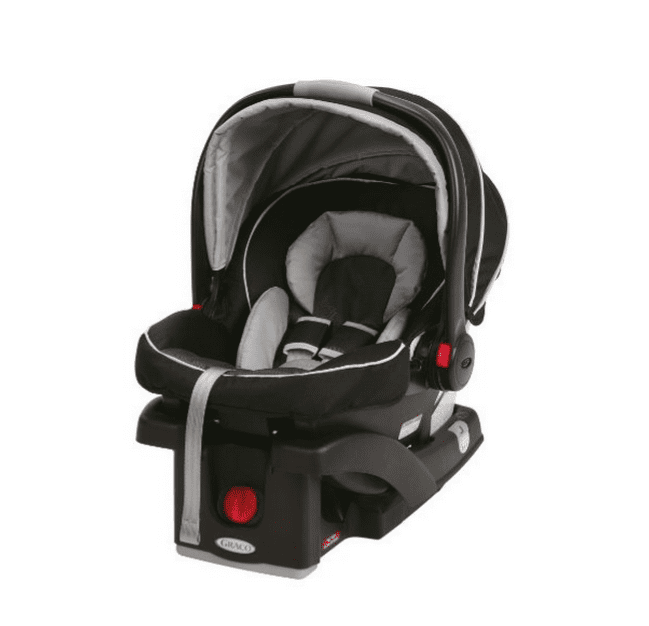 It connects securely into place
The Graco Snugride Click Connect is exactly what its name says. It snaps easily into the Grace car seat bases with no additional harness or buttons you need to take care of. No need for either vehicle seat belt or latch. It has a secure one step attachment. It is basically putting the baby in the car seat, securing both the latch strap connectors, and clicking the car seat to the infant car seat bases, then you are all set. It will leave the infant feeling cradled.
It fits most strollers
The Snugride Click Connect can fit most Graco strollers. Suppose you like the idea of having its own travel system instead of buying a separate stroller, then it is a good idea to invest in the Connect 35 infant car seat. A car seat and stroller combo are ideal for travel as it is more portable than a regular stroller.
It snaps perfectly into cars
Installing the Graco Click Connect 35 infant car seats is a breeze, thanks to its click connect technology that helps eliminate installation guesswork. Simply attach the car seat to most vehicles with two metal hooks and ensure a secure connection. For added safety, you can also opt to use the seatbelt to keep your little one securely in place during the journey. These versatile car seats are also compatible with Graco Click Connect strollers for seamless travel convenience.
It keeps the baby comfortable
Padding and soft cushioning are vital in a car seat because it touches your baby's skin, and it is what envelops them when inside the car seat. The Click Connect 35 recognizes that. Hence they only use high-quality and smooth materials to keep the baby fuss-free. These pads can easily be cleaned with a damp cloth and mild soap. They also have an easy rotating canopy for shade and sun protection. The comfortable, convenient compartment stores baby stuff you might need while traveling.
It comes with a Newborn removable insert
Preemies will benefit most from this feature since it accommodates them while still trying to grow and gain weight. It supports the head and neck while they are tiny. Once they get older, they can be removed to allow for more space.
It offers a six-position recline and more
A fantastic feature that you will find from the Snugride Snuglock 35 infant car seat is the pendulum level and the six-position recline positions. It is essential because it lets you know whether the car seat is positioned correctly or needs adjusting. Most children's death from accidents in the US are related to incorrectly installed car seats, and it gives you peace of mind to know that you get that extra protection from the Snugride Click Connect.
It has met the required safety standards
Nothing can be better than a car seat that has met all safety standards. Knowing that the Click Connect 35 has been safety tested is very reassuring, especially when traveling with your little one. Safety is always a top priority and a benefit that surpasses all other benefits.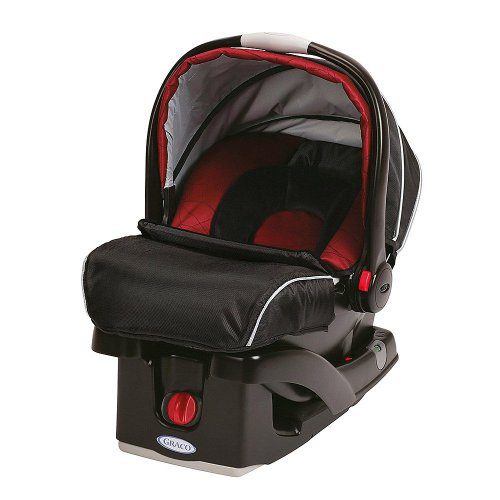 Frequently Asked Questions About Snugride 35
How long is the SnugRide Good For?
According to the manufacturer, it is good to use up to 7 years before it expires. To check for the expiration date, you can look at the stamp at the back of the baby carrier.
Is it FAA approved?
Yes, the Click Connect 35 is approved by the FAA. The baby carrier has a five-point front adjust harness helps security so you feel confident while traveling, and it has EPS foam padding that is recognized for air travel by the FAA.
Which Graco infant car seat is the best?
Graco has many Snugride Snuglock baby carriers that have received good ratings from verified customers. Still, in terms of safety, the Click Connect 35 infant carrier is the top choice by parents.
What is the weight limit for the car seat?
As mentioned in the article, the Connect 35 infant car seat can hold from 4 lb to 35 lb.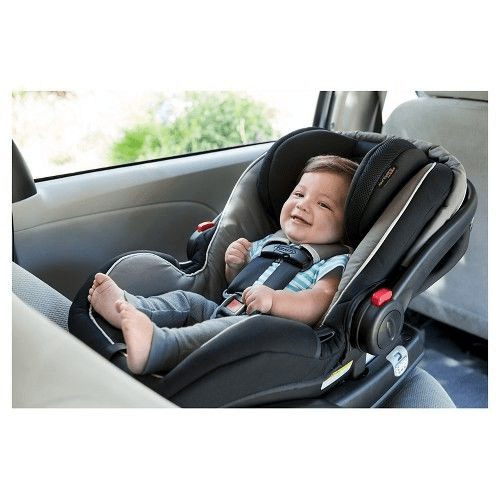 Can you use it without a base?
Unlike other infant carriers, the Snugride Click Connect 35 can be installed without the base. Therefore, it is easier to transfer from one car to another, which is quite beneficial when traveling.
Can it face forward?
The Snugride Click Connect 35 is rear-facing. It can be used forward-facing but only on aircrafts seats.
What is the difference between the 30 and 35?
Both Snugride Snuglock car seats have the same basic and safety features, and the only difference is the length of time you can use each. The Click Connect 35 Infant Car seat can hold up to 35 lb while the connect 30 can only accommodate up to 30 lb. Pricewise, the latter is much cheaper than the Connect Infant car seat.
Does SnugRide 30 fit in Snugride 35 base?
The car seat base for the Snugride Click Connect 35 is compatible with most Snugride Snuglock infant carriers such as the Click Connect 40,22,30, and 35 DLX.
Which Graco strollers are compatible with SnugRide 35?
The majority of the Graco strollers are compatible with the infant carrier and other strollers too. Here are a few examples.
Baby Jogger City Mini 2
Baby Jogger City Select/Lux
Baby Jogger City Tour 2
Britax Alterrain Pro stroller
Joovy Caboose Ultralight Graphite
Joovy Caboose S
Qool stroller
Twin Roo+
Thule Glide 2
Is SnugRide a good car seat?
The SnugRide car seat is highly regarded as a top choice for rear facing infants. With its adjustable base and easy installation, it provides convenience and safety for parents. It is designed to be installed in the back seat, ensuring optimal protection for your little one during car travel.
Is Graco Click Connect 35 discontinued?
What is the weight limit for Graco SnugRide Snugfit 35?
The weight limit for the Graco SnugRide SnugFit 35 is 35 pounds. This infant car seat is designed to accommodate babies up to that weight, providing a secure and comfortable environment with body supports and head support to protect infant head and prevent disturbing baby during travel.
Can I use Graco SnugRide without a base?
The Graco SnugRide is designed to be used with its corresponding base for optimal safety and convenience. While it is possible to install the car seat without the base using the seat belt, using the base is recommended as it eliminates installation guesswork and allows for easy and secure installation across multiple cars. Investing in the base is considered one of the best purchases for those using the Graco SnugRide, as it ensures the car seat is correctly and consistently installed, making it easy to install and transfer the car seat between multiple cars.
Is Graco safe for a baby?
Graco car seat bases are designed to prioritize rear facing safety, providing optimal protection for infants. The use of these bases helps protect rear facing infants in the event of a collision, ensuring their safety during travel. Additionally, Graco car seats offer the ability to customize fit, allowing for a secure and comfortable experience tailored to your child's needs.
What country is Graco made in?
Last Updated on April 11, 2023 by Bernadine Racoma
DISCLAIMER
(IMPORTANT)
: This information (including all text, images, audio, or other formats on FamilyHype.com) is not intended to be a substitute for informed professional advice, diagnosis, endorsement or treatment. You should not take any action or avoid taking action without consulting a qualified professional. Always seek the advice of your physician or other qualified health provider with any questions about medical conditions. Do not disregard professional medical advice or delay seeking advice or treatment because of something you have read here a FamilyHype.com.