When you have a baby, one accessory you don't want to cheap out on is a child car seat. Babies are delicate, and no matter how many "baby on board" stickers you slap on your vehicle, there are going to be irresponsible drivers out there who can jeopardize the safety of your baby and create trouble. You must put your child in a car seat for their safety as it's going to protect them in the event of a car crash.
There are many car seats available that can deliver what many parents are looking for, but one of the best ones in terms of quality and snugness, and safety ratings are the Graco Snugride car seat by Graco. You may visit its site to learn more, but we've provided you with some information as to why it can be a good option for your newborn.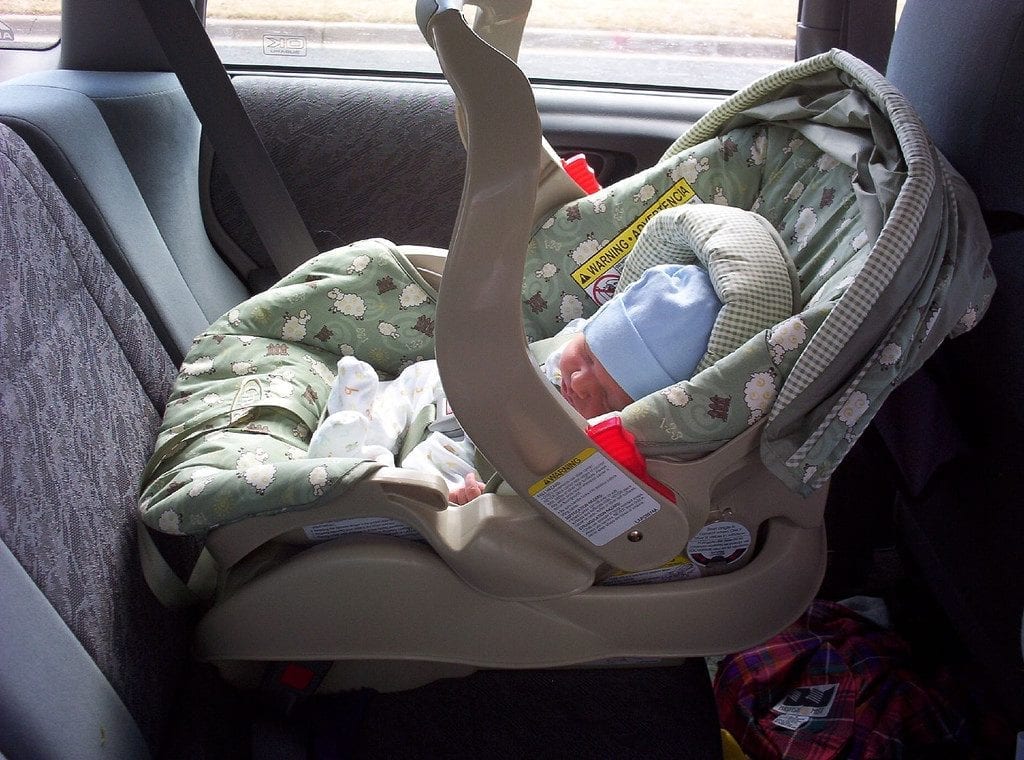 So What's In It For Us? What Can They Offer?
It's Lightweight
One of the biggest hassles of a child carrier has to be when the seat is heavy. It's a pain to carry it in and out of the car, especially when you're dealing with packing groceries or dealing with something else. That's why this infant car seat is designed to be a lightweight infant car seat. It weighs about 13.6 pounds, meaning you won't have to lift too much to carry it. It's made for snug travel with its own travel system, just as its name implies.
However, It's Durable
Even though this Graco child seat is lightweight, it can still deliver and still holds up in the durable department ensuring your baby's safety while on a ride in your car. What Graco has in mind is to create a quality child car seat that has been crash-tested multiple times so that it stands up to many different scenarios. You can get a car crash from the front, back, or side, or even have multiple cars ram into you. Or you can crash into a wall. The possibilities are endless, and you need a car seat equipped to expect the unexpected.
It's Easy To Click
Another hassle of putting your baby in the car seat is how annoying it is to click everything. It just seems like you have to struggle to click everything, and it makes everyone groan. Good thing, Graco infant seats can also deliver when it comes to comfort as they are not only great for safety. This carrier with the Click Connect latch strap technology is one of the best.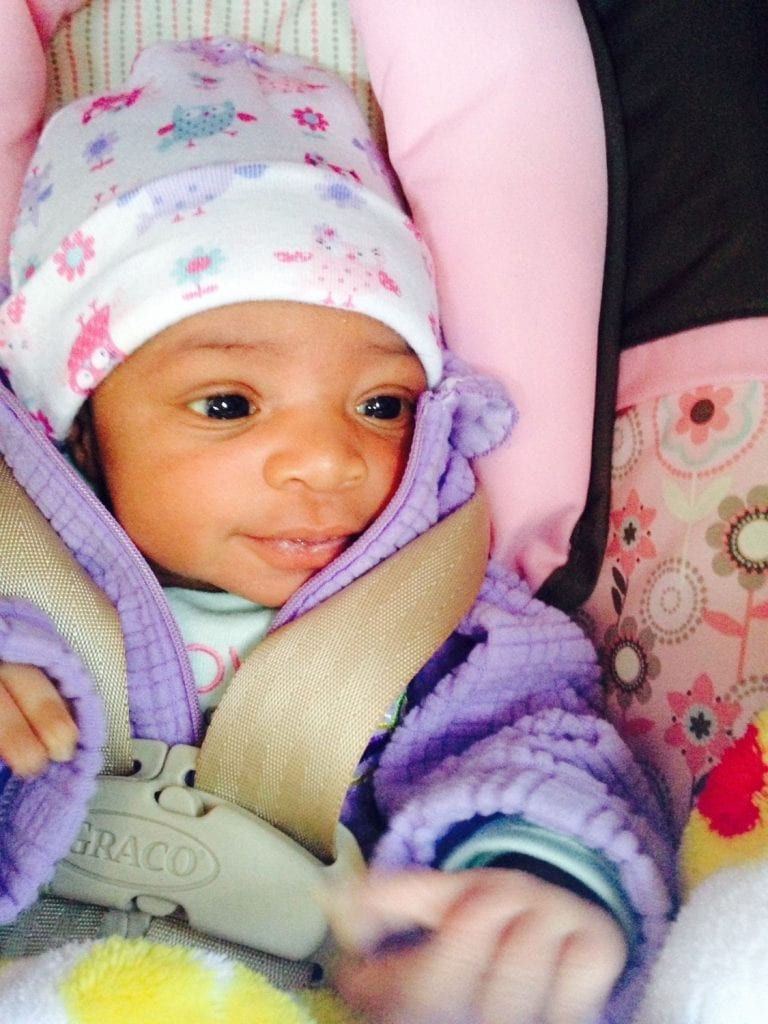 It Stays On The Seat
One problem with some cheap child seats is the fact that the car seats have a hard time staying in after it is installed. It doesn't account for the secure install so it is a safety red flag and can mean trouble if you're out to deliver and driving on a curvy or bumpy road. Graco does not allow the use of both the seatbelt straps and lower anchors for car seats with a front adjust harness system.
It Has Good Head Support
As we mentioned before, a removable and adjustable head cushion or insert is important, especially during a side impact. You want your baby to feel comfortable and to have good posture while driving, especially during a road trip, when you want your child to be sleeping rather than complaining. Graco has all these. In addition to that, it has an optional canopy you can use to protect your baby from the sun.
Graco Connects To Strollers
Once you're out of the car, you don't need to bring an elaborate stroller. Instead, all you have to do is attach the car seat to the stroller and then push it. Graco Click Connect strollers, as the name implies, are equipped with ClickConnect technology, which will allow you to take the child seat and convert it to a stroller. Graco removes all the installation guesswork in the connection.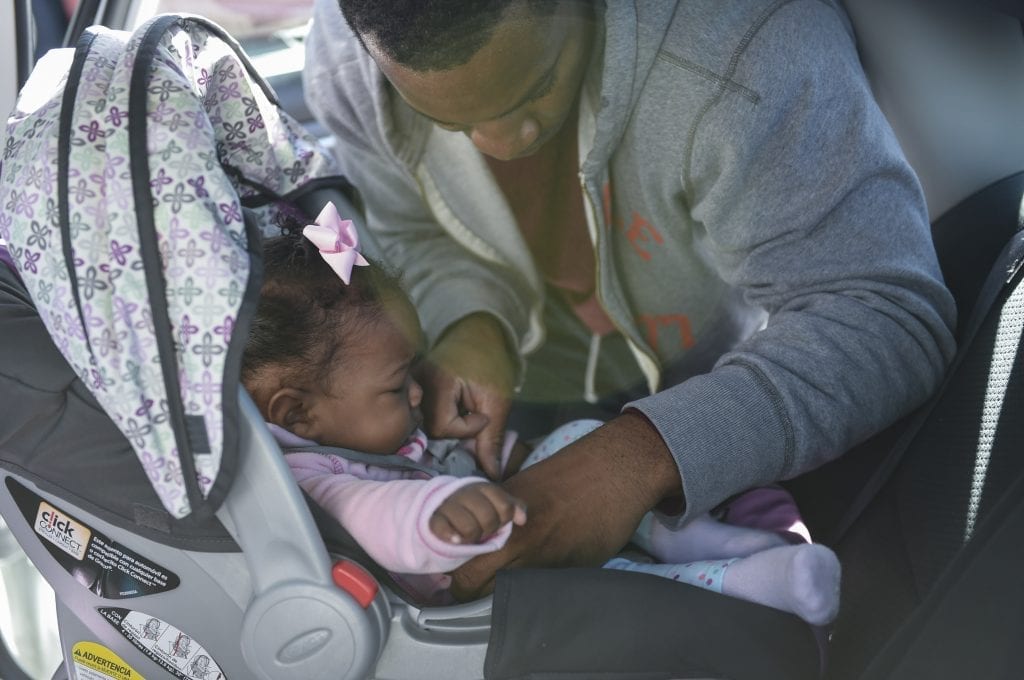 Easy To Clean
Spills happen. So does throwing up. Crumbs happen too. In short, babies are messy! If your children make a mess, it's easy to spot-clean the car seat. Also, it may be fruitful to search for a car seat protector that you can remove and wash as needed. A Graco seat cover can protect the upholstery of your car in the event that your baby throws up everywhere or is eating something with a lot of crumbs.
It's Made From Durable Materials
The child car seat comes in lightweight, durable plastic, and it includes metals in the right position. Many car seats are made from cheaper materials, and they may break or wear down easily. When you have to search for car seats, we mentioned before that you shouldn't cheap out on them so you can feel confident with your child's safety.
You may wonder how much a Graco 30 Snugride infant car seat will cost you. Looking online, you'll see a range of prices. It goes from about $75-$100 in stock, depending on where you buy it from. When it comes to budget, this is a higher-budget car seat, but it's not one of the most expensive around and it can definitely deliver results for you and your baby.
Honestly, it's good for that reason. It provides protection and comfort for your baby, which is what you need in a car seat, without too many bells and whistles to justify a higher price tag. That's why it's one of the best car seats around (read more reviews here at carseatblog.com and maybe write one after you get yourself one)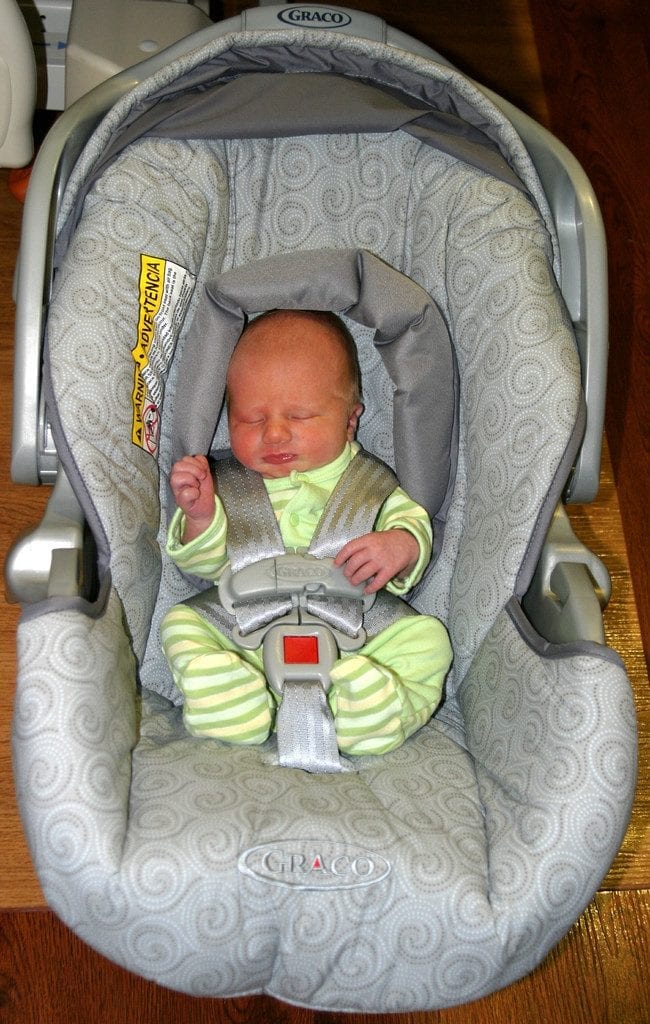 Takeaway & Conclusion
The Graco 30 SnugRide is one of the best car seats to purchase for comfort and safety. However, don't purchase it just because we say to. If you can find a stock in a store, test it, alongside other car seats. See how all of them compare, feel, and how the baby likes them. Also, consider the price. Does anything else give you a better value? We believe this is one of the best car seats on the market today, but perhaps you can find something better.
FAQs On The Graco Snugride 30
Imagine the Graco strollers as the hot topic. The car seat model number caught people's attention because of its own travel system, built with usability top-of-mind – shouldn't every baby grow into such comfort?
Recall when Graco unveiled its latch strap system. It was change families didn't even know they needed until it arrived – that's innovation! Speaking of review or two hasn't gone amiss either. Allegedly they're spot-on with their praise for the model numbers too.
Make your daughter, who is often the first to hear about these reviews, particularly touched by this one. A quality item can make all the difference to a family's daily routine, after all.
A note of caution though – beware of a hastily purchased replacement; be certain you have those model numbers correct! If you choose wrong, your purchase might stick out like an ill-fit shoe.
It may seem trivial but ensuring you get the correct length on that latch strap isn't a quirk – it's safety you can rely on with Graco Strollers.
Capping off our review line-up today is reminiscing about that infamous recall situation; let it serve as a reminder: product faults are unfamiliar territory for these folks—Graco stands by quality assurance unreservedly!
According to the specifications of the Graco SnugRide model, its width outside is 17.5 inches with 26.75-inch height, 14 inches depth, and weighs 10.76 pounds.
Yes, you can use Graco SnugRide without the base. It has hassle free installation process without the base, but you have to use the typical American belt routing method. The Graco child's car seat is secured to the car directly with the lap part of the vehicle seat belt buckle. It can be used with strollers as well.
Does Snugride 30 Fit In Snugride 35 Base?
Fortunately, it is compatible! Graco SnugRide series 30, 35, 35LX and 40 can all fit in any SnugRide Click Connect car seat bases and Graco strollers.
What Is The Difference Between Graco Snugride 30 And 30 LX?
These two great car seats have several similarities in terms of features. However, there are also three main differences that you just can't ignore. The 30 LX is ahead of the 30 since it has 6-recline positions, Pendulum level indicator, and infant body support that you do not find in Graco SnugRide.
How Much Does The Graco Snugride 30 Weigh?
It is a rear-facing infant car seat and is suitable for small babies. It weighs 10.76 pounds and is best recommended for babies weighing from 4 to 30 lbs, with a maximum of 30″ in height. If your baby is in the rear-facing infant stage, then this is the best car seat for your little one.
Where Is The Expiration Date On A Graco Snugride 30?
The expiration date of a Graco infant car seat is 7 years from the manufacture date, typically listed in the manual or on a label attached to the back of the seat. Graco convertible seats, on the other hand, carry a longer lifespan, expiring 10 years from the manufacture date. It's important for consumers to review the dates when they purchased, considering the length of use they anticipate. Also, model numbers are typically included on the label, aiding in finding potential replacement parts if needed. When in doubt, it's always best to contact the manufacturer directly to hear the specifications for your particular car seat.
Is Graco Snugride Snuglock 30 Discontinued?
As per the latest information available, it's clear that a particular model is no longer distributed widely due to discontinuation. The model in question is predicted to have similar performance parameters compared to another tested model, even though there could be notable differences in pricing and feature set. Individuals can anticipate using this model for up to 7 years following the manufacture date.
Both the previously mentioned models share common characteristics like shell design and harness positioning which result in satisfactory accommodation of dolls. Furthermore, this model caters specifically for weight limits between 4 and 30 pounds (or 1.8-13.6 kilograms), and height restrictions not exceeding 30 inches (or about 76 cm). Consequently, while its availability might be limited, its features remain commendably reliable.
This highlights an important aspect of product life cycle management — while products may be phased out over time due to various reasons such as evolving market demands or improved versions replacing older ones — their inherent function or purpose doesn't change drastically. They still continue to offer some level of utility based on their designed specifications and can serve satisfactorily within those boundaries.
Is Graco SnugRide 30 Safe?
Yes, the Graco SnugRide is deemed safe and is part of Graco's trusted line of car seats, providing comfort as your baby grows, but it's crucial to check the model number against any recall to ensure nothing is wrong, protecting your family and particularly your son and daughter.
What Is The Weight And Height Limit For Graco Snugride?

It sets the maximum height limit at exactly 32 inches or around 80 cm if the preferred metric system is applied. This benchmark aligns optimally with other respected seats within this particular niche market. To present you with some relevant context – statistically speaking, most children weigh somewhere in the vicinity of about 24 lbs when they achieve that aforementioned upper limit of physical growth in terms of body length – tallying approximately just over one full year old.
This distinguished infant car seat can be swiftly installed in under 60 seconds by utilizing either the automobile's dedicated safety belt or its integrated LATCH mechanism, offering excellent protection to strapped-in infants from a mere 4 lbs up to 35 lbs, as well as any infants measuring up to an impressive height of approximately 32 inches.
How Tall Is Graco Snugride 30?

The item in question has dimensions measuring 44.5D x 68W x 35.6H centimeters. It is pertinent to note that this specific item has been designed for usage by infants who fall within particular weight and height brackets. The product can comfortably accommodate children weighing between 1.8-13.6 kg (4-30 lbs). However, along with weight restrictions, it is vital to consider the height limit set for this product which stands at approximately 76cm (30 inches) or less, ensuring appropriate comfort levels for your child's size throughout their use of the product.
Does Graco Snugride Need A Newborn Insert?

It is noted that at times, these inserts may inadvertently thrust the child's head forward. In such circumstances, it might be beneficial to try using the seat devoid of the insert. The presence of this extra feature could only be beneficial when harnessed slots are on their lowest two levels.
Typically speaking, when your little one reaches around half a year or 6 months old, it's generally acceptable to take out the infant insert located within the car seat. One can aptly recognize if their child has transcended beyond needing this additional support solely by visual inspection.
Depending on your baby's age and size, an infant insert provides necessary support, especially for younger babies. But when they reach around six months or older or you notice discomfort from forward-head movement caused by the insert; it could be best to remove them and adjust accordingly.
Last Updated on April 12, 2023 by Patrick Magtaan
DISCLAIMER
(IMPORTANT)
: This information (including all text, images, audio, or other formats on FamilyHype.com) is not intended to be a substitute for informed professional advice, diagnosis, endorsement or treatment. You should not take any action or avoid taking action without consulting a qualified professional. Always seek the advice of your physician or other qualified health provider with any questions about medical conditions. Do not disregard professional medical advice or delay seeking advice or treatment because of something you have read here a FamilyHype.com.