Children love toy cars. Being able to pretend like they're driving around encourages imaginative play and creativity. There are many toy cars out there, ranging from toddler age to older children and teens. Today, we will be looking at the best toy cars for toddlers.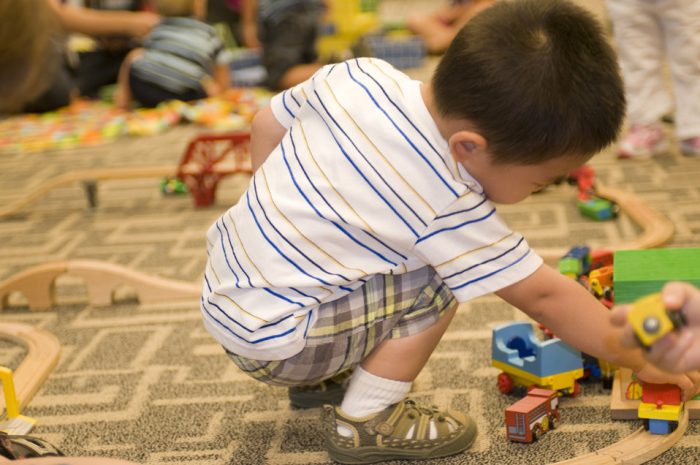 At the toddler stage, you don't want to buy your kid a Micro Machine or something similar. These are more age appropriate for older kids. These are choking hazards due to them being too small. Luckily, there are the best toy cars for toddlers that you can consider.
What To Look For In A Toddler's Toy Car
Perhaps the most important thing to look for is safety. You don't want a car that has small removable parts your toddler can choke on. This is an obvious first step. However, there is more to consider. Some vehicles have sharp edges that may poke your child. Look for toys with nice round corners to prevent any injuries. Look for toys that are painted using non-toxic paints and chemicals that are dishwasher safe and suitable for your kid. You also don't want to get a durable toy car that is really heavy because that can cause some harm, as well. Fun is important, but safety should be your number one concern, as toddlers can be creative when it comes to injuring themselves with toys.
Another important thing to look for is how interactive the toy is. Can it move around? Does it have some moving parts that reward curiosity and encourage fine motor skills? What about sound effects? Does it make any realistic sounds, such as those of a fire truck, cement mixer sets, family car, school buses, police cars, or race cars? If so, this great toy is the perfect size for your toddler. Look for a nice interactive toy, and your toddler will love it.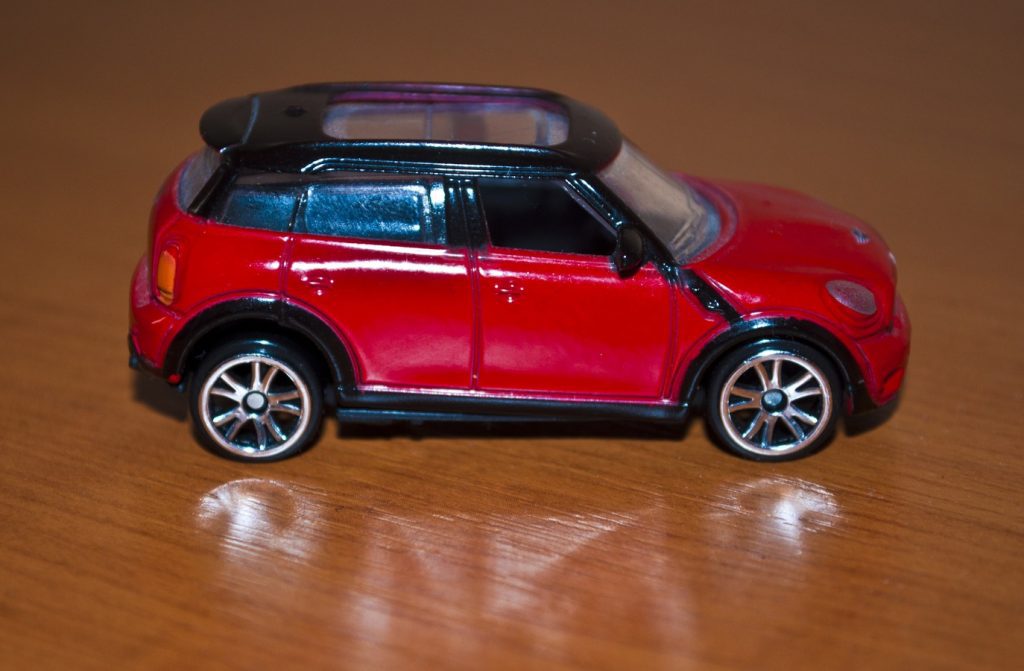 What value do you get from buying this children's toy car? Some toy cars come in sets, and you can be able to get quite a few toys for your buck. There's also added value when toys are designed to promote the development of fine and gross motor skills. Toys can help younger children learn problem solving skills and hand eye coordination. These are all value-add factors to consider when you're looking for toy cars and are on a budget.
Now that we've looked at considerations you should make when you're looking for toy cars for toddlers, lets talk about some specific cars for kids that will be safe for your little one.
Big Mo's Toys Baby Cars
These are rubber cars that are soft and fun to play with. They consist of a pack of 12, and the cars are colorful, have expressive eyes on them, and there is a variety of four vehicles and other cars to pick from. Your toddler can race them, throw them, or have them talk to each other. You get quite a lot for what you pay for and we highly recommend you try them out. Your toddler is going to love every bit of the toy, and so will you.
These sets come in different themes. For instance, you can get the animal toy car toy set. You can also get a set that comes with a fire truck, a police car, a race car, a tow truck, and even dump trucks. And what's really cool about this set is they're rubber so your toddler can play with them in the bath.
Step2 Whisper Ride II Ride On Push Car
This is a car your toddler can ride in, and you push. It comes in blue or pink, and it's quite easy to put together and rolls on the ground quite nicely. It's great to ride around the house with it, or you can bring your toddler on a nice little cars park ride. It works great as a little stroller. There's even a cup holder for you on the handle and one in the toy car for your kiddo. When your child grows older, they can roll it around too and maybe push a younger sibling or let their toys ride in it. Using it this way can help them with their gross motor skills, too. We highly recommend this cute little push car for getting out of the house and enjoying some fresh air.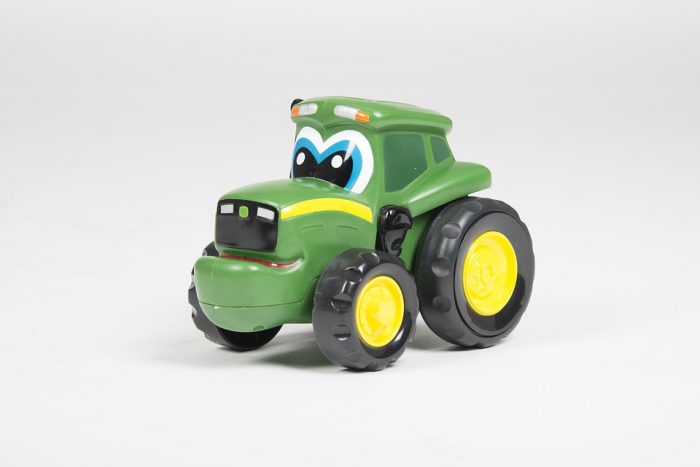 Aitey Toddler Car Toys For A 2-Year-Old
This is a fun little set of cars that your toddler will love playing with. The cars themselves are wooden, have rounded edges, and are designed for the hands of a toddler. Wooden toys are great for their durability. This set comes with ramps that your kid can put the cars on and watch them go down. There are four toy cars included in the set so your little one can play with this kit with a friend. Your kid will have lots of fun watching the cars go down, and its interactivity is great for a growing toddler. We say to give it a try, and your toddler can have lots of fun with it.
Green Toys Dump Truck in Yellow And Red
The dump truck is always a fun little toy car. Your toddler can put other toys inside it and let the vehicle carry it to their destination. On the other hand, your toddler can play with the truck in a sandbox and dump sand everywhere. It is safe non toxic materials for toddlers and ideal for fine motor skills. Giant four different vehicles are always excellent for a toddler, and you should try them out and see what they can do for your kid's development. Plus, dumping sand or anything else is nothing but satisfying.
Green Toys is a toy company that manufactures safe and eco-friendly toys for kids. This dump truck and all of their other toy cars are made of 100% recycled non toxic plastic. Green Toys products are all BPA free and easy to clean, too. Why not encourage your little one to engage in some pretend play with toy cars that are good for the planet?
TOP BRIGHT Truck Toy
This 18-wheeler truck has a carrier that smaller toy cars can ride. It's a beautiful wooden truck with no sharp edges, designed for creativity. Your toddler can roll it around and have lots of fun as they can stack other cars on top of it. This encourages careful placement as they don't want the toys to fall off. It's a cool little toy that can do quite a bit, and we highly recommend you check it out to see what else it can do for you.
These wooden toys for kids are painted with non-toxic water-based paint. The wood that isn't painted is polished so it's smooth and won't leave splinters in little hands. There's a moveable tailgate that is keeping and putting toys away from falling off the truck while in transport. That helps kids with the development of problem solving skills while they enjoy their imaginative play. They'll also work on their color recognition and hand eye coordination with this fun truck toy.
Melissa & Doug Wooden Cars Set
This wooden toy car set by Melissa & Doug is safe for toddlers and comes with nine different vehicles. You get four regular cars, two bright colors of race car, a mini van, a police car, and a taxi. They come in a wooden tray that can be used as a car carrier. They're easy for little hands to grasp a hold of and drive around. You can also buy a Melissa & Doug activity rug for kids to drive the cars around on.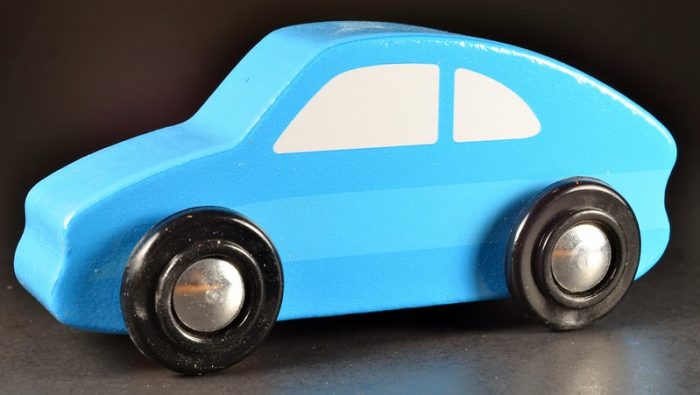 JOYIN 6 Pack Monster Friction Powered Truck Vehicles Big Tire Wheel Car Playset
There are six friction powered monster trucks in this set. Kids can simply build up the friction and let the trucks speed across the floor. They can do some tricks on two wheels and they have fun designs. There's a wild house, a python, a shark, a monkey, a crocodile, and a skeleton. Friction powered trucks don't require batteries. These fun trucks can help your little one work on their hand eye coordination and problem solving skills with friction powered trucks made of BPA free, durable plastic.
Hot Wheels Mainline 50-Car Case Pack
Some of the Hot Wheels track sets may not be appropriate for toddlers, however, this car pack is ok for older toddlers. This set has so many cars to choose from. Kids can pick the race car they like the most for several that come in this pack. The Hot Wheels box the cars come in can be used as a car carrier, also. Hot Wheels cars have been around for more than 45 years, and for good reason.
Green Toys Mini Vehicle Set
The Mini Vehicle Set from Green Toys comes with four cars. There's an ambulance, a taxi, a police car, and a pull back and fastback that can be used as a race car. This set is made of 100% recycled milk jugs. Green Toys are made in the USA. They're safe and non-toxic for small children. Kids can work on problem solving and creative play with Green Toys cars that are good for the planet. This set of Green Toys vehicles is recommended for kids 3 years old and up.
Melissa & Doug Emergency Vehicle Carrier
This another wooden car set from Melissa & Doug. It comes with a semi truck car carrier that hauls around emergency vehicles. There's an ambulance, a fire truck, a helicopter, and a police car that are part of the set. If you combine this wooden car set with other sets from Melissa & Doug, they can use their car carrier truck to haul around any of their race car vehicles or other cars in their sets.
Vtech Go! Go! Smart Wheels Racer Vehicle Pack
What kid doesn't love a race car? The Vtech Go! Go! Smart Wheels Racer Vehicle Pack includes three different race car options. There's Hank the Hot Rod that comes in purple, Rocky the Race Car, and Roger the Race Car. They each sing and talk and have bright lights that light up during play time. Each race car needs 2 AAA batteries to operate. Your toddler can use whichever race car they want on any of their Vtech Go! Go! playsets they already have.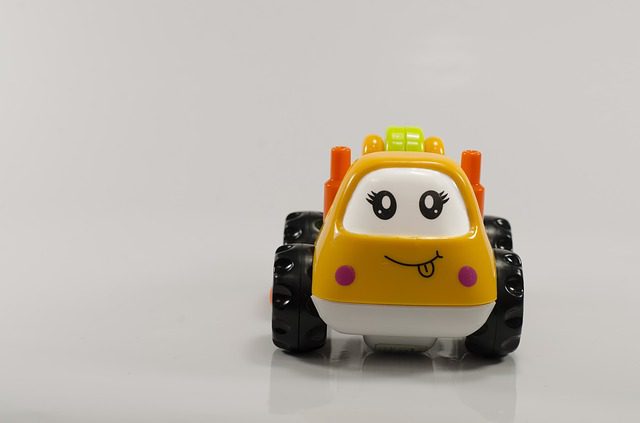 Fisher-Price Little People Loops 'n Swoops Amusement Park
This is a fun little amusement park from Fisher Price for your child. It has many ramps that lets your child take the cars down, as well as a roller coaster loop that can be quite entertaining. It's a set with plenty of interactivity, which can help stimulate your child's curious mind. This toy car set is more than two feet tall. It has lots of lights and makes plenty of fun sounds. This Fisher Price Little People set comes with two toy cars to send sailing through the track. Playing with these toy cars for toddlers will help them develop their fine motor skills, as well as hand eye coordination. It's worth trying out and seeing how your child interacts with it. It delivers many hours of entertainment and fun.
Conclusion On The Best Toy Cars For Toddlers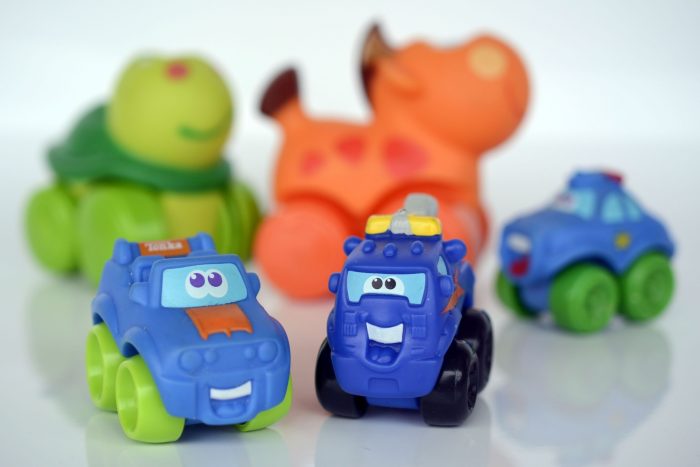 Toy cars are fun for any age, and as your toddler grows, you can buy him or her some toy cars that do a lot more than what they initially offer. For toddler toys, however, they do offer a bit more than what you may think. From interactive ramps to being able to ride in them with the steering wheel, there is a toy car for every toddler. Try them all out and see what your toddlers like. Chances are, they may love them all and have their own toy car collection. Good luck on your search for the best toy cars for toddlers!
If you find this article helpful, you might also want to check the FAQs.
FAQs
What are the best toy cars?
With no specific age, we gathered the best toys cars for all ages:
Fast & Furious 8 Diecast Dom's Plymouth GTX Vehicle
Hot Wheels Marvel Avengers Iron Man Armor-Up Launcher
Hot Wheels 2015 Batman Bundle Set
VTech Go!
Tonka Classic Steel Might Dump Truck
Matchbox Jurassic World '93 Jeep Wrangler Dinosaur toy
Hot Wheels Basic Car 50-Pack
Automoblox Mini X10 Timber Pack
What age do kids play with cars?
At the age of 3, most kids are inclined to watching cars go in rounded corners. And as they grow older, they start to explore and love playing toy cars. You can get toy cars for toddlers as young as 1 year old, though. A couple that are good for really young children are Big Mo's Baby Cars and the Green Toys line of vehicles.
What is the purpose of a toy car?
A toy car plays a vital role in a child's physical and cognitive development. According to an expert, playing with a toy car (or even truck) helps children develop a lot of fundamental skills and understand more about STEM concepts, a method of learning and applying concepts in science, technology, engineering, and mathematics. A toy car can come in the form of many different vehicles, also, such as a fire truck, a school bus, a police car, a race car, an ambulance, or any number of construction vehicles. Children can learn about colors, sounds they hear, work on improving their gross motor skills, and developing hand eye coordination through pretend play with a toy car.
What are some good toy car options for older kids?
As children get older, they will certainly outgrow many toys. Hot Wheels is a toy manufacturer that's been in the toy car industry for a very long time. Older kids will like collecting all sorts of different Hot Wheels cars that they can even keep in a car carrier. There are tons of different Hot Wheels track sets that kids can send a race car speeding around.
A remote control toy car is another option for an older child. You can find almost any type of vehicle in the form of a remote control toy car. The most popular, though, is a race car.
What is the most popular toy for toddlers?
What toys should a 1 year old have?
Are ride-on toys worth it?
What age is Matchbox cars for?
What age is appropriate for Power Wheels?
Are ride-on cars safe?
Best Toy Cars For Your Toddlers Other Resources
https://momlovesbest.com/toy-cars
https://www.fatherly.com/gear/best-toy-cars-kids-of-all-ages/
https://www.thespruce.com/best-toy-cars-for-kids-4155717
Last Updated on January 27, 2023 by Rejie Salazar
DISCLAIMER
(IMPORTANT)
: This information (including all text, images, audio, or other formats on FamilyHype.com) is not intended to be a substitute for informed professional advice, diagnosis, endorsement or treatment. You should not take any action or avoid taking action without consulting a qualified professional. Always seek the advice of your physician or other qualified health provider with any questions about medical conditions. Do not disregard professional medical advice or delay seeking advice or treatment because of something you have read here a FamilyHype.com.