Minecraft toys are still incredibly popular in every country. Despite the game being out for many years, there are still lots of avid fans of this game, and your child will love these.  With the Xbox One supporting Minecraft story mode and other features, it's no wonder why kids love Minecraft! Here are the best Minecraft toy sets for those who love to play the game.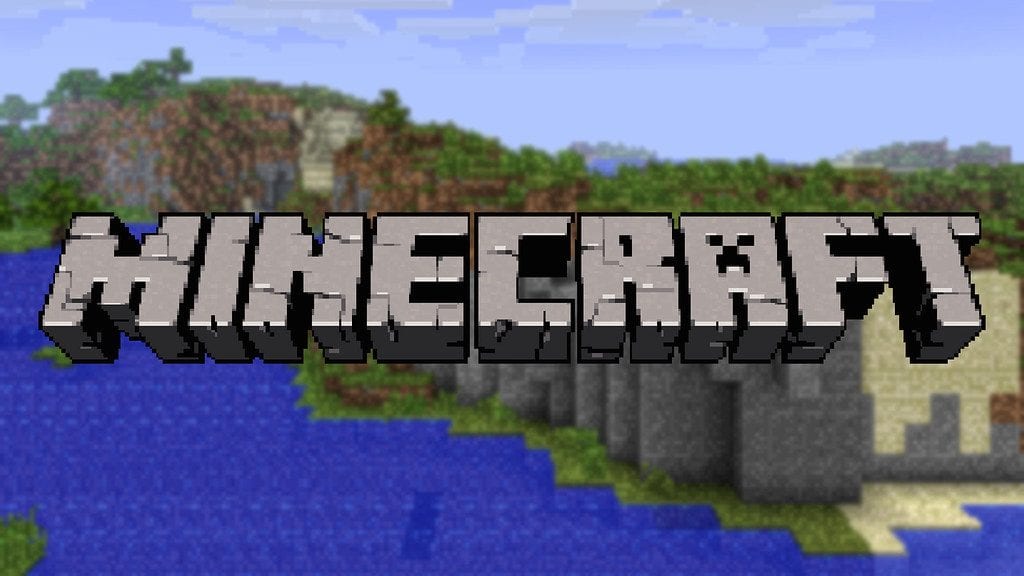 Anatomy Of A Minecraft Creeper Figure
The creepers are known for exploding and destroying your structures, and your child probably hates it when they hear that hiss. But, with this Minecraft toy, you'll be able to look into the creeper's skeleton and see the TNT that's there.  The TNT is composed of four parts of sand and five parts of the gunpowder that makes it go off. Your child can explore just the composition of the creeper, and with the detachable mandible, it shows all of the appendages. This Minecraft toy even has a spinal cord that you can pull to detonate and destroy the Minecraft skeleton. If your child loves creepers, this might be a good toy set that takes it a step further from the plushes that are sold by many of the other toy companies.
Lego Toy The Village
Does your child love lego toys well, why not fuel both their lego toy and their Minecraft obsession with this package? You would find a lot of excellent minecraft toy packages in online stores such as this one.  This Minecraft toy includes Alex, Steve, a zombie villager, and a zombie, the Enderman, creeper, two pigs, two typical villages, and an iron golem.  This toy is cool because it's a mix of snow, rainforest, and desert locations, and it does include a lot of cool sites, including a watchtower, blacksmith, library, and a marketplace. It even comes with a crafting table with various little ways for your child to craft items for Steve and Alex.  The Lego Minecraft Village toy also comes with water and torches that are transparent. It is a bit more expensive than a lot of the other lego toy packages out there, but it does make a difference, especially if your child loves this game and wants something a bit different.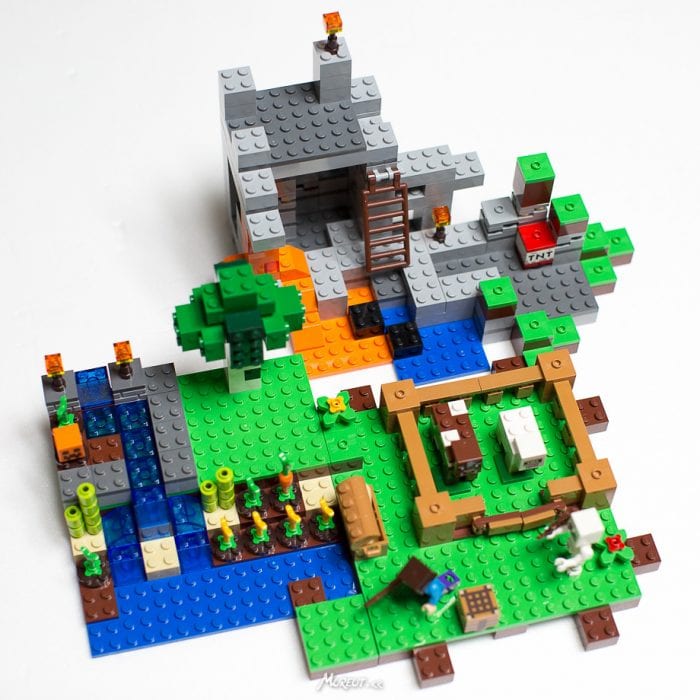 Diamond Steve Action Figure
Does your child love Steve from Minecraft? Well, why not get them a toy figure that comes with everything that's needed for their Minecraft adventures? Fans can totally relate with these toys, except that now they can touch it for real. This one has moving legs, arms, waist, and a head, and the armor on this is vibrant and made with durable material. It does come with body parts that can be swapped out for a lot of other characters, and diamond Steve comes with cool diamond armor that your child can use to protect your avatar against these nasty creatures in the Minecraft world. While you do receive only one character with this, it's Steve who is the main guy, so it's something that children will love, and if they do like imaginative play, this is an investment that children will love, and one that can be a lot of fun for them to enjoy over time.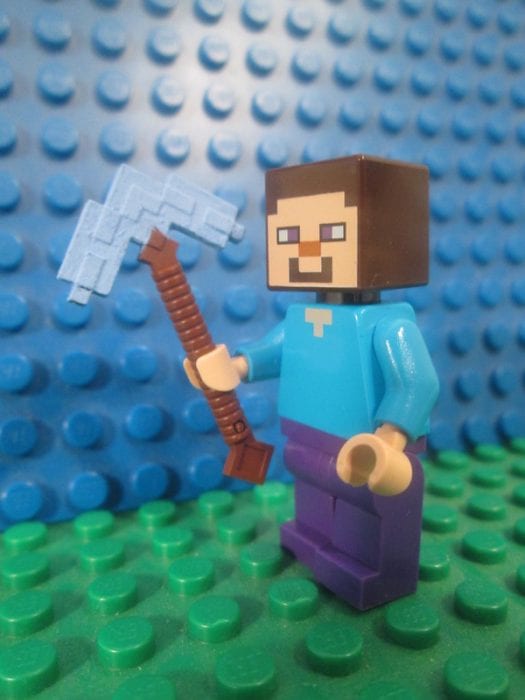 Lego The fortress – Learn More About This Toy
Now, if you're looking for a lego toy set for the kids, that's under 100 bucks, this is a good one.  Lego Minecraft, The Fortress toy, is a good one if you don't want to get the village packages since it is pricey, and it comes with a lot of cool features, including gold armored Steve, a horse with a bale of hay, sheep, skeletons, and different weapons. This fortress is fun to build, and it comes with a lot of towers, some pressure plate doors that you can put together and activate, a prison, some windows, and even farm and water areas, monsters, lights, and there are a ton of accessories that are there. The cool thing about lego packages toy is that they can have fun not just playing with it, but also building it as well, and it's a more realistically-priced toy set of legos for kids and maybe the perfect gift for a child that does have a Minecraft obsession that you want to cater to.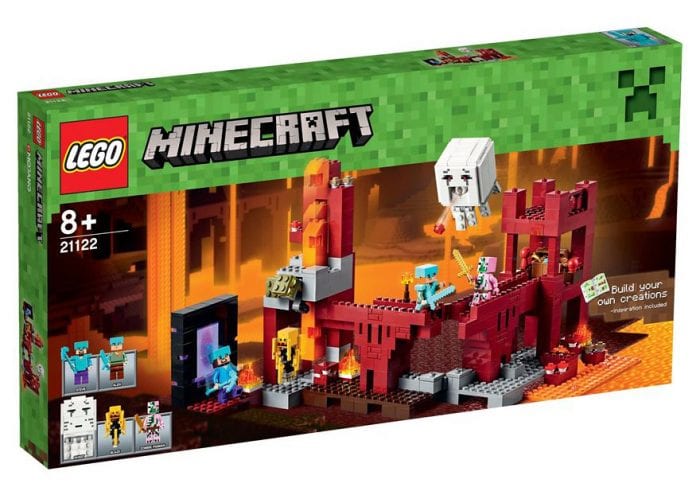 Lego Crafting Kit – What is it?
Then we have this one, which is a crafting box set, and it is under fifty bucks, so wheres the problem.  Like these other Lego toy sets, it contains Steve only. Still, it also comes with a skeleton with a mushroom, along with a lot of different crafting tools that can be anything from Redstone to lapis lazuli, to even an oven, plants, and torches. Minecraft Lego Crafting Kit Toy is a great kit to go with the other packages here, and it also comes with a handy little poster for children to use to help them build what they want.
Lego The Cave – All You Need To Know
Finally, if you're a parent on a budget trying to buy for your child, then get them a lego cave Minecraft toy set.  The Lego Minecraft The Cave one as well contains Steve, but this time with a spider and a zombie. If you're familiar with the caves in the game, this is what it's based on, so you get a lot of lave, some fresh foam, and even iron, coal, and some gold that you can find.  This Lego Minecraft, The Cave toy, comes with tools that Steve can use, including a pail, bread, and a torch with a ladder. It can be mixed with other packages , so if you do buy your child the tower packages, for example, you can combine the cave packages and create a cool underground cave full of lava pits and trap doors to bring the idea of this to life. It's perfect for children 8 and above that love Lego toys and who also love imaginative play.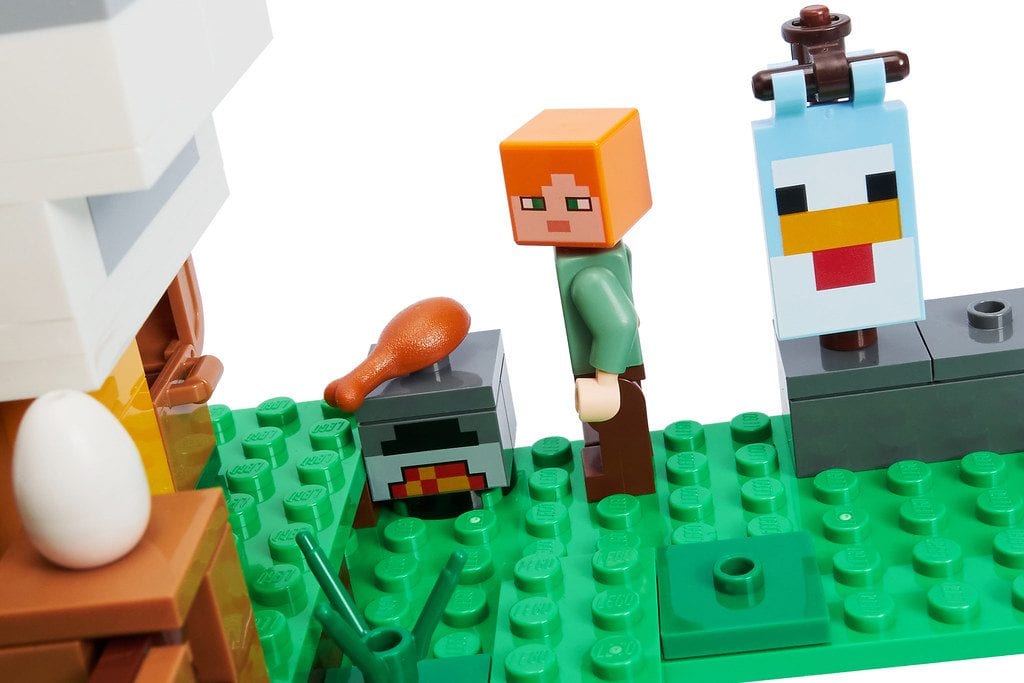 These toy sets are fun for kids, and if your child is a big Minecraft player, then get them off the screen with these fun sets. They're usually simple for them to put together, and they're made for children ages eight and up mostly, and they can be an excellent addition for many parents to try out, and they can help them build and rebuild some of the coolest structures that kids see in the game.
Frequently Asked Questions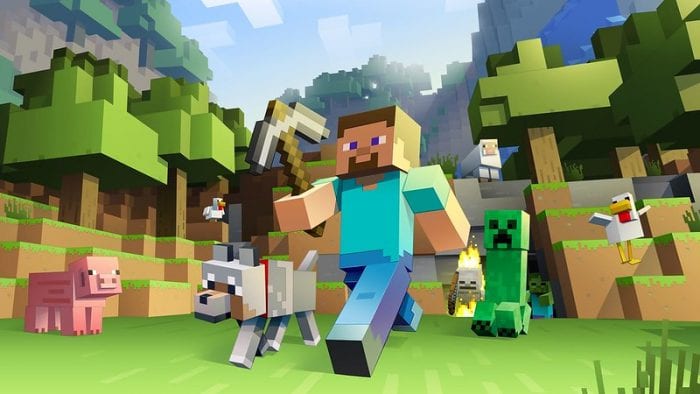 What To Get A Kid Who Loves Minecraft Toy?
If your kids love Minecraft Universe, you can choose among these toys: FUNKO POP Steve in Diamond Armor, Minecraft 4 Piece Twin Bed Set, and LEGO Minecraft The Bedrock Adventures. They will also enjoy Transforming Minecraft Sword And Pickaxe, Zip-Up Hoodie, and Guide to Creative Book, and Color Changing Potion Bottle Lights. Mincraft fans will totally go crazy over these toys.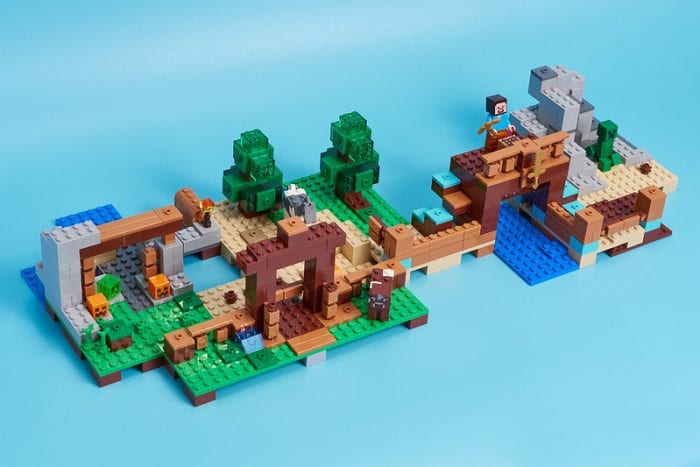 What Is The Goal Of Minecraft Lego?
Minecraft is a game of survival. It is considered one of the best building toys, thus the goal of this Minecraft toy is to build a house, explore, and have fun. Gamers online will enjoy the toy version of their favorite virtual game. It's fun for age 5+ and above since it's fun-packed and full of adventure. There are also Halloween theme mincraft toys packages that can match them parties. They're entertaining and exciting for kids, but at the same they can educational too.
Minecraft: Is It Safe For Kids?
Yes, of course. If it is used correctly and if your child plays under restrictions. It can be a great gift for  friends who is having a minecraft theme party for their kids. Some minecraft set toys come with favorite characters, which makes it more exciting. Not to mention the creeper plush and ender dragon.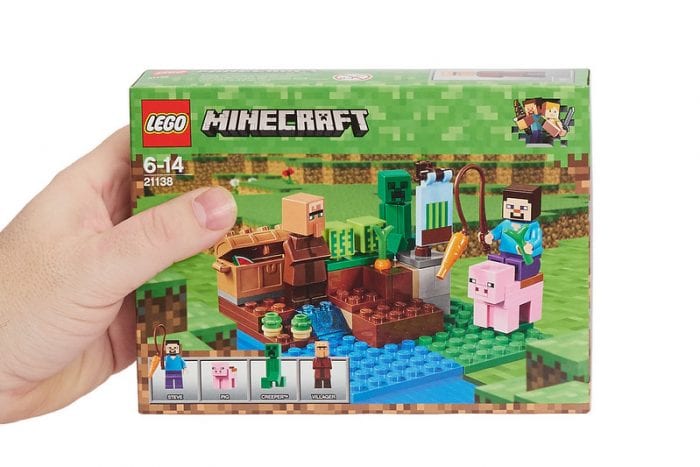 Who makes Minecraft toys?
Mojang partnered with toy manufacturer Jazwares to produce toys and electronics based on the popular blocky world-building game popularly known as Minecraft toys. Now, the mincraft creator series has been transformed into real life toys and action figures that your kids can play with their own hands. Kids can build the bloks into different structure and however they want.
What brand is Minecraft?
Minecraft, released by Mojang, is a sandbox video game created by Swedish developer Markus Persson. This amazing pack can be a perfect addition to your kid's toys. If your kids are also collecting all characters and designs, this could be a perfect gift for them.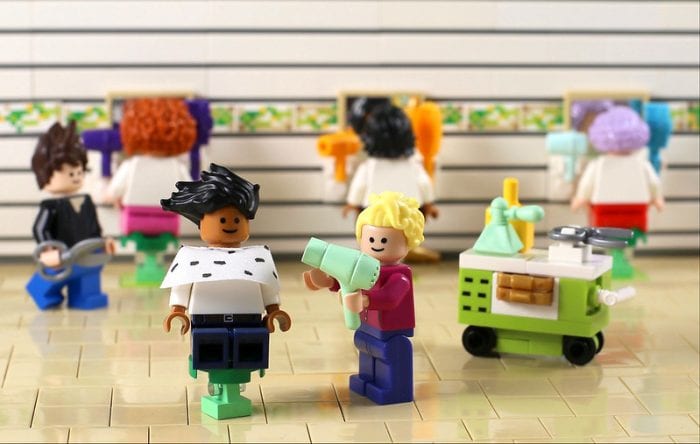 Minecraft Toys: How Many Mini-figures Are There?
The Minecraft Series 1-13 contains 16 mini-figures where 8 of which are exclusive to either 3-packs or 1-packs. Series 14-Future contains 13 mini-figures, with one being a mystery figure.


How Old Is Steve in the Game?
Steve is More than 317 Minecraft years old. That's because every five days, he's one year older.
Minecraft: Is it being shut down?
No. Minecraft is not stopping its production, and Mojang is not closing its company.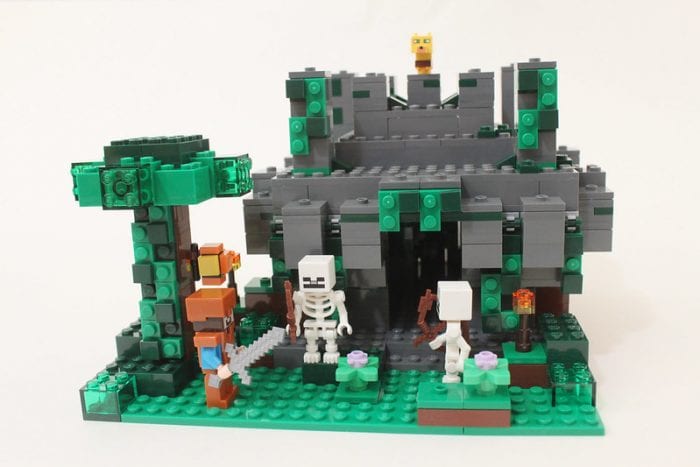 What Minecraft toys are most popular?
Build or find a bed: Dogs in this game can only sleep on beds, so make sure you have a bed ready for them. You can craft a bed using three wooden planks and three wool blocks of the same color.
Place the bed: Choose a suitable location for your dog's bed. Ensure it is easily accessible to your dog and away from any potential dangers like cliffs or lava.
Call your dog: Dogs in Minecraft can be tamed by feeding them bones. Once you have a tamed dog, make sure it is following you by right-clicking on it. You will see red hearts particles when the taming is successful.
Move your dog near the bed: Lead your dog to the bed by walking near it. If the dog is following you, it should automatically move toward the bed.
Right-click on the bed: Once your dog is near the bed, right-click on the bed to make your character sleep. Your dog will automatically lie down on the bed and sleep beside you.
What is the most legendary item in Minecraft?
There are several legendary items that are highly sought after by players due to their unique abilities and rarity. The most legendary items such as Elytra, dragon egg, nether star. But the most legendary one is the Netherite Beacon.
What is the hardest thing in Minecraft?
What is the coolest Minecraft toys?
What is the price of Minecraft game package?
Is Minecraft a child's game?
What country is toy from?
Other Resources
Chicago Tribune Phone Number: +1 312-222-3232
Chicago Tribune Email
Chicago Tribune Linkedin
Last Updated on May 2, 2023 by Mary Cimeni
DISCLAIMER
(IMPORTANT)
: This information (including all text, images, audio, or other formats on FamilyHype.com) is not intended to be a substitute for informed professional advice, diagnosis, endorsement or treatment. You should not take any action or avoid taking action without consulting a qualified professional. Always seek the advice of your physician or other qualified health provider with any questions about medical conditions. Do not disregard professional medical advice or delay seeking advice or treatment because of something you have read here a FamilyHype.com.