RC trucks and cars are so much fun to shop and play with. And if you've ever looked into buying a Remote-Controlled automobile, you know that there is a large array of Remote-Controlled automobiles to choose from in any country. You can find the best Remote-Controlled Toy Car for under $50.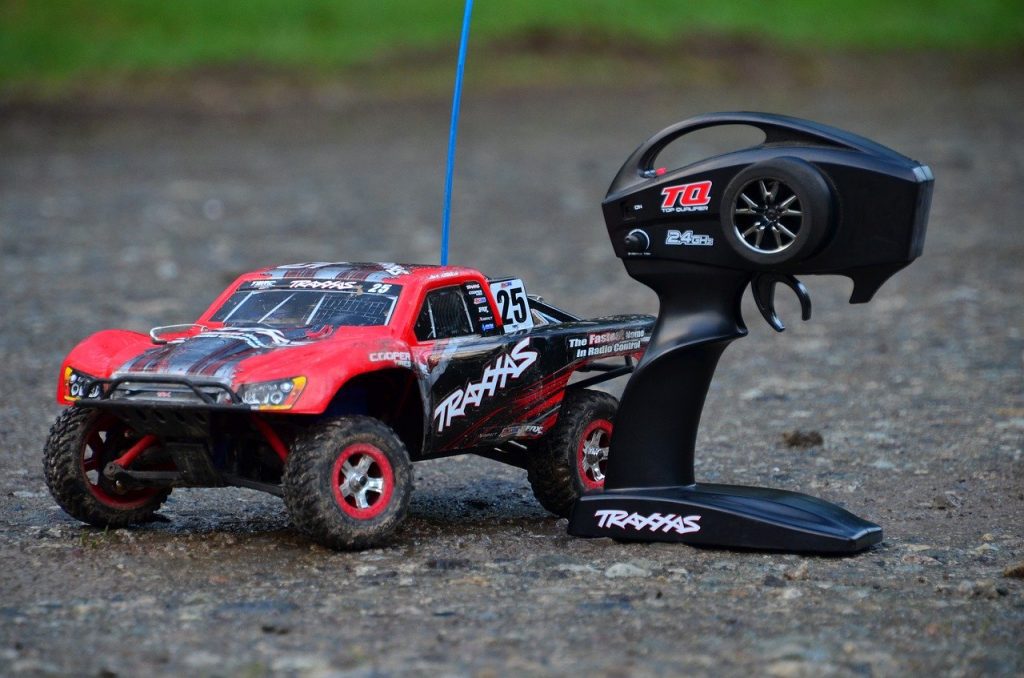 It can be tough to figure out which remote control car is going to be the best one for what you're looking for. Ultimately, it comes down to your priorities. For many of us, price is the factor that sits at the top of our priority list.
If you're shopping for a good remote control car for a reasonable price, then you're in the right place. In this article, we're taking a look at finding a good remote control car below $50. $50 is not much but, remember that it's also important to find one that's appropriate for the age of the intended user, too. A car that's right for kids ages 8 years old won't be the same as the one that's better suited to kids ages 14 years or more. To find one, you need to know a little bit about RC cars, first.
You can also check out the web for brands and affiliates of companies selling these items. Most sites would gladly deliver worldwide. Type 'RC toys' and check out the various results showing on your screen.
What's An RC Car Below Fifty Dollars For Beginners?
The Traxxas brand has a line of RC cars for kids that is great for beginners. They've paid special attention to designing cars with features that will help those who are just getting into this hobby learn quickly. Some of the specific cars that are part of this line include Bandit, Rustler, Slash, and Stampede. Giving the gift of a Traxxas kit could be the perfect solution for you.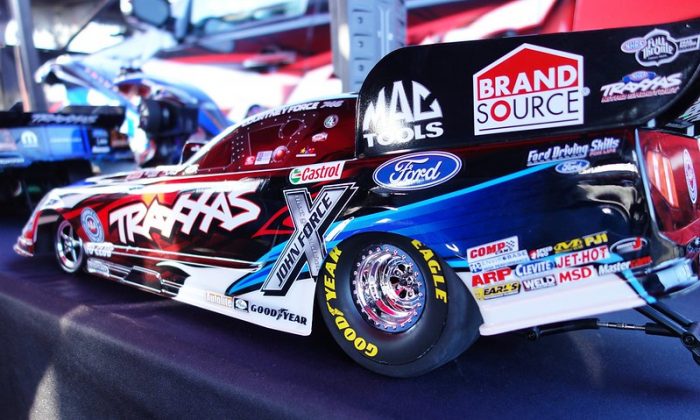 What's The Cheapest Traxxas RC Car?
While a Traxxas RC car may be one of the best for beginners, it isn't the cheapest. One of the least expensive Traxxas RC cars, Bandit, is still going to set you back about $200. That being said, you'll definitely be getting a high-quality, hobby-grade RC car that also comes with great support and customer service. You'll find a huge variety of remote app-controlled vehicles, parts, remote controls, and tons of different looks with Traxxas kit cars.
What's A Good Hobby Grade RC Car?
When n RC car is considered to be hobby grade, it means it will have a higher performance level than most RC cars at the toy grade level. Hobby-grade RC cars have advanced technology components that give the user a better quality experience. You'll get to enjoy higher speeds, better movements, and greater performance capabilities.
Hobby grade cars aren't what you would give to younger kids to play with. You can give one of the best remote control cars for kids to children ages 14 years old and older, though. They know enough to be able to drive it well with the radio control remote. This age will also be getting into hobbies, and remote app-controlled vehicles can make for a great hobby that gets kids ages 14 years or more up and outside. They also have capabilities that allow them to make upgrades and repairs to their cars. If they need to make a stripped screws replacement for the RC car, they may know how to or be able to figure out how to use a stainless steel screw kit to make the change. Parts replacement for RC car components that are hobby grade can be needed fairly frequently.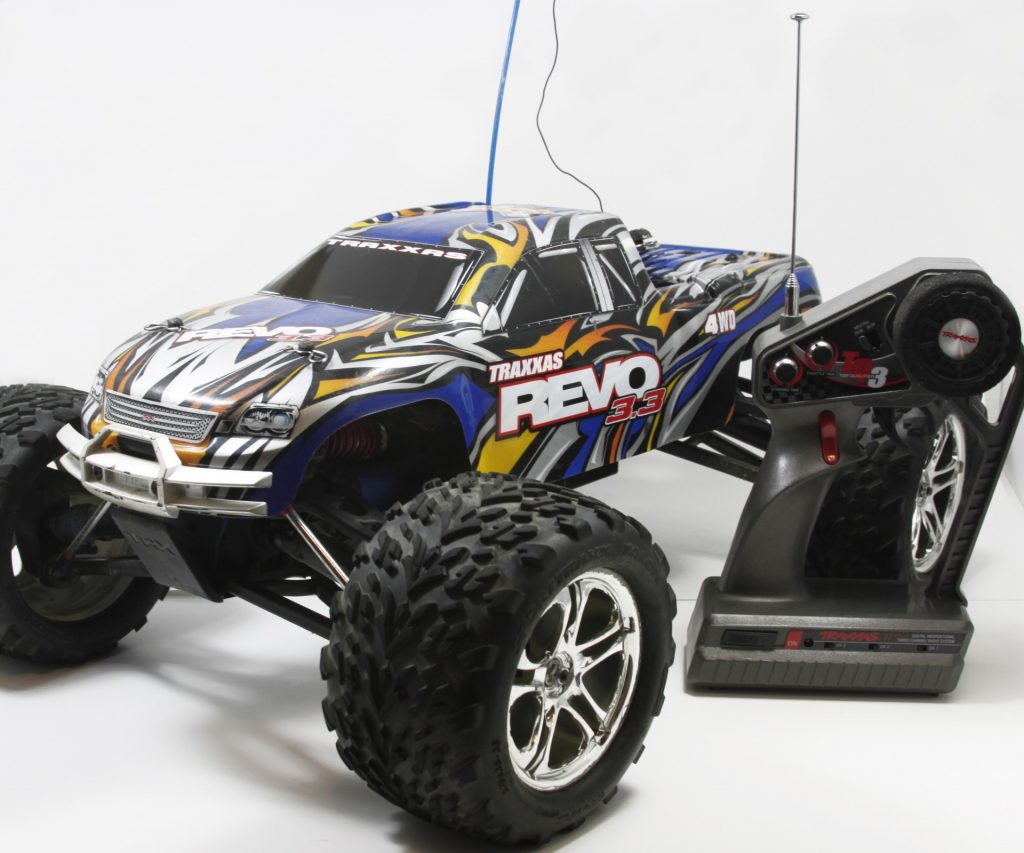 How Fast Can An RC Car Go?
Remote control cars that are hobby grade level can usually get up to speeds of around 70 mph or under. You can find some that go even faster, but they are typically much more expensive and have been upgraded with modifications that allow them to get up to about 100 mph or under.
Race quality upgrades assembled in USA remote control cars tend to get more and more expensive as you go up on the maximum speed. For instance, if you look into some of the Redcat Racing cars, you'll find prices that get well under the hundreds of dollars range. If you want to make your remote app-controlled vehicles go faster without having to spend a ton of money on a race quality upgrade racing car assembled in the USA car, you could look into a company called Hot Racing. They manufacture parts for remote app-controlled vehicles and remote-controlled cars that you can add to increase their maximum speed.
What's The Fastest RC Car?—For The Average RC Automobile Hobbyist
If you want the fastest remote-controlled car that you can buy right under the shelf, you're going to go back to the Traxxas brand we mentioned earlier. The Traxxas XO-1 can reach 100 mph with only the accessories that it comes with straight out of the box. It's not very big, at just 27 inches long, and it has a lot of cool features that will give you a high-performance drive with this car.
You'll have to pay for what you get with this remote control car, though. It has a price tag that's a little over $1,000. It'll cost you to get a car that's ready to run fast right out of the box.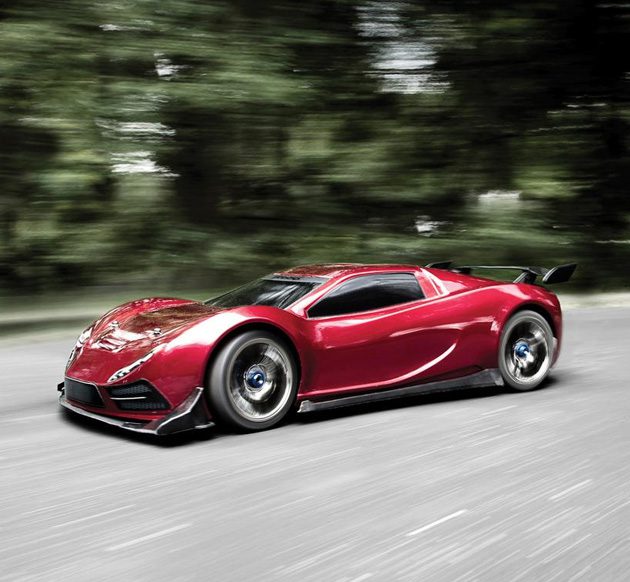 What's Faster, Gas Or Electric RC Automobile?
Currently, the fastest remote control cars are electric. The electricity that powers the motor is supplied by batteries. To get the fastest remote-controlled car, you'll want one that has an electric, brushless motor. These have the most power, so you can reach the highest speeds.
Which Is The Fastest RC Automobile In The World?
The fastest remote control car in the world is appropriately named the "Radio Controlled Bullet." This remote control car made it up to a top speed of 202 mph. The motor is electric and powered by batteries.
The record-setting run was made in Saint George, Utah. The "Radio Controlled Bullet" was the first remote control car to ever reach a speed from 50 to 200 mph.
While that's an incredible feat, most of us won't ever get to experience a remote control car going that fast. It takes a great deal of power to get a remote-controlled car to go that fast, which in turn takes a lot of money to support. We need to look at some more realistic options for our needs. If one of your hobbies is remote app-controlled vehicles but with a budget under $50, then the rest of this article will really interest you.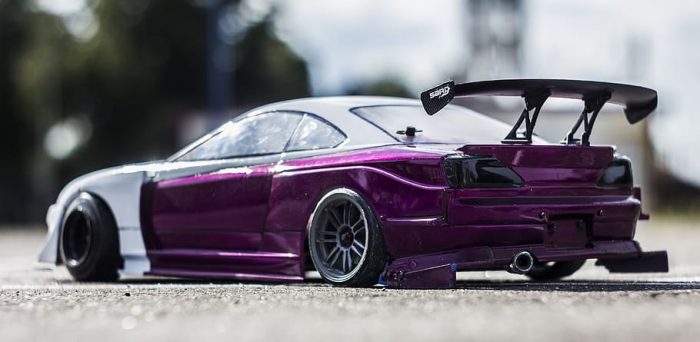 What's The Best Yet Cheap RC Automobile?
The best cheap remote control car is going to depend on who the car is for. Is this someone who has experience with these cars or is this for a beginner? Will the driver be an adult or a child? Will the user be taking the car out on more rugged terrain or driving it around on paved roadways? The car you would buy for an adult won't likely be the same car you would buy for kids ages 14 years old or so. Hobby-grade cars aren't going to be found in the toys and games section at the store. If you're going to be giving a remote-controlled car to a child, your best bet is going to be in the toys, games, and kids gift section to find something age appropriate.
Here are a few options for remote control cars under $50 that are suitable for different types of users:
DeXop RC Car – This one is best for beginners. It has a built-in camera and is very easy to drive. You can get it for around $65. It has a rechargeable battery-powered motor and a long-range remote and is very durable, with shock-proof features included in the design.
BIFYTON Remote Control Stunt Car – This car is a lot of fun. It can do all sorts of flips and jumps. You can drive it upside down, even. It's a great choice for younger kids to drive and has a price tag in the $20–something range.
JEYPOD Remote Control Car – This car is good for adults or kids. It has crash-proof features and comes with the batteries it needs. It has an easy-to-use pistol-grip controller that's comfortable in your hand. You can find this car for about $40.
What Is The Best RC Automobile Under $100?
The best overall remote control car under $100 is the Tozo C1142 remote control Car Sommon Swift. You can use it on various terrain types, such as rugged terrain or on the road. It can go up to 30 mph. And you can control it from long distances. It's a fast, fun remote controlled car that's great for many kinds of people.
Finally, What's A Good RC Car Below $50?
You can typically find three different types of remote control cars that are under $50. Wall climbers, mini replicas, and rock crawlers are common cars that you'll find with low-price tags. If you're looking for the best RC rock climbers, there are many options out there to choose from. If you're looking for the best RC rock climbers, there are many options out there to choose from. You can choose one that fits the type of driving you want to do.
Our pick for the best overall remote control car under 50 is the Double E remote control Car. It has an electric brushed motor that can get it up to 13 mph and can run for around 30 to 50 minutes at a time. You can control it from a good distance, too. It's waterproofed, has big rubber tires for rolling over obstacles on most terrain, and is easy to control, making it good for beginners.
Whatever it is you're looking for in an remote control car, whether it's plush toys or ride ons, know that there's a car out there for everyone. You don't have to spend a ton of money to find a good, durable remote control car that's fast and fun. $50 is enough.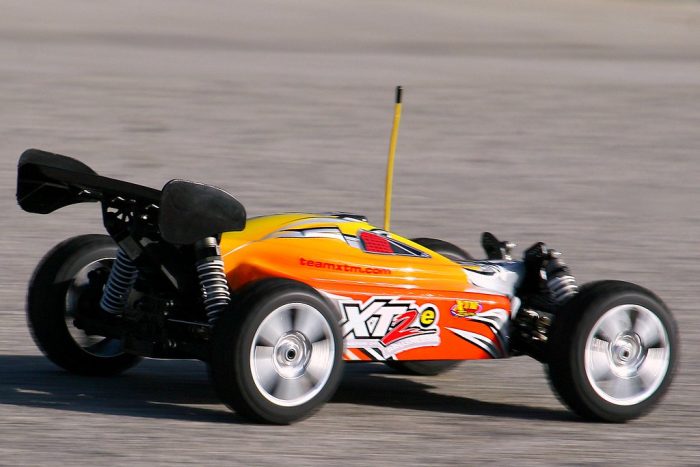 FAQs
What Do RC Cars Sound Like—Are They Loud?
Most RC cars aren't very loud. In fact, they have a sound that people know as a remote-controlled car. There is a growing trend now, though, where some people are adding original audio sounds to their vehicles to make them sound like the real thing. While the original audio of monster trucks RC vehicles can be a little louder, ultimately, RC cars aren't very loud. However, the excitement of controlling these vehicles, performing fun tricks, and racing against other two cars or more makes for an exhilarating experience that goes beyond the sound they produce.
What's The Best Remote Control Car For Kids Ages 14 Years Old?
There are a number of different cars you could choose from for kids ages 14 years old. The Redcat Racing Blackout remote control truck is one good choice, and it has a pretty reasonable price tag. This is one that can get kids ages 14 year old started in the world of remote-controlled vehicles, parts, and remote app-controlled cars.
A slightly more expensive option is to go with the Traxxas Rustler. Kids ages 14 years old can start learning some mechanical skills, too, by changing out rusted and stripped screws on their cars. You can provide them with an RCScrewz Traxxas stainless steel screw kit for the complete replacement of stripped screws. They'll learn they can make their cars last longer by keeping up with the maintenance, which is a valuable lesson for any kid.
What Maintenance Is Needed For App-Controlled Vehicles And Parts?
It's a good idea to keep an remote control automobile clean, so remove any dirt and debris after every use. You'll find that after a good bit of use, the car can end up with rusted and stripped screws. RCScrewz Traxxas is a stainless steel screw kit complete replacement set for remote control car repairs. The RCScrewz Traxxas kit is a good add on to any remote control car gift. You can even use this stainless steel screw kit complete replacement set to change out rusted and stripped screws in other brands of cars that aren't made by Traxxas. Screw replacement and tire wear are common aspects of the upkeep of a remote control car. Additionally, having a reliable USB charger for the car's rechargeable batteries is essential for convenient and efficient power replenishment. These maintenance tasks ensure the longevity and optimal performance of the vehicle, allowing remote control enthusiasts to enjoy their cars for a long time.
Is Redcat Racing A Good Brand Of Remote Control Vehicles, Parts, And Remote App Controlling?
Redcat Racing is certainly a good brand of remote control vehicles. However, it's not the best brand to give young children who play with toy cars, games, hobbies, and remote control items. This brand would be better suited for kids ages 14 years old and up. By this age, kids are more into video games, hobbies, and remote app-controlled cars or drones. Kids ages 14 years old or more have abilities that allow them to handle a hobby-grade car better than a young child could.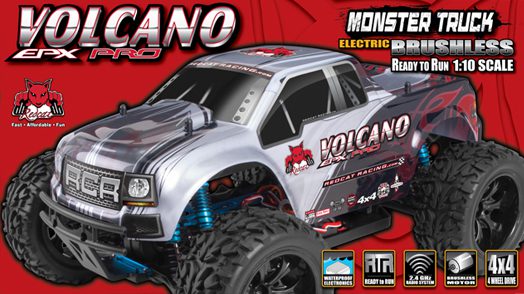 What Does It Mean To Have A Race-Quality Upgrade Assembled In The USA?
So you can get an RCScrewz Traxxas kit, Redcat Racing kit, and more that will give you a stainless steel screw kit complete replacement set that will allow you to replace rusted and stripped screws in any of your remote control vehicles. These durable screws made of real steel ensure long-lasting performance and reliability. Additionally, some remote control vehicles require AA batteries for their remote controls, providing a convenient and widely available power source for seamless operation. These are ideal for giving you a race-quality upgrade assembled in the USA, where RCScrewz are made. It means you'll be upgrading your automobile to a high enough durability to sustain higher rates of speed (more about it here).
Is The Desert Buggy RC Car Good For Beginners?
The Desert Buggy isn't for true beginners. While it can be handled by an older person who's just starting out, it's not suitable for young children. It has a top speed of 30 – 50 mph and is meant for users who have experience with other cars and can handle a more complex and faster-paced ride. It's perfect for racing enthusiasts looking to hit the race tracks or tackle off-road truck adventures on the road.
Is The Rcscrewz Traxxas Kit Worth Getting?
If you have a Traxxas remote control vehicle, it's certainly worth getting the RCScrewz Traxxas stainless steel screw kit complete replacement set. You are bound to have times when you find your automobile has rusted and stripped screws that need changing out. If you already have an RCScrewz Traxxas kit, then the fun doesn't have to stop when you discover rusted and stripped screws. You should always keep a stainless steel screw kit complete replacement set handy when you are using your hobby-grade RC car.
Where Can I Find Remote Control Cars That Are Under $50?
There are a lot of choices where to buy an remote control automobile under $50. But the best place to find RC cars under $50 is in the toys, games, hobbies, and remote app-controlled aisle in a store that stocks items for kids. These aren't going to impress the serious hobbyist who wants a race-quality upgrade assembled in the USA vehicle to play and tinker with, but they will likely impress many children. You can also find recommended stores with the best reviews here. Remember, it doesn't have to be expensive. $50 is enough.
What's A Good Gift Idea For An RC Car Hobbyist?
One of the best gifts you can give an RC automobile hobbyist is a stainless steel screw kit. A stainless steel screw kit is something they will definitely make good use of, and it will allow them to use parts to upgrade assembled in the USA. One thing to remember here is to make sure you're getting a stainless steel screw kit that is compatible with the make of vehicle the user has. There may be some universal kits, but there are also stainless steel screw kit options that are for specific makes of cars.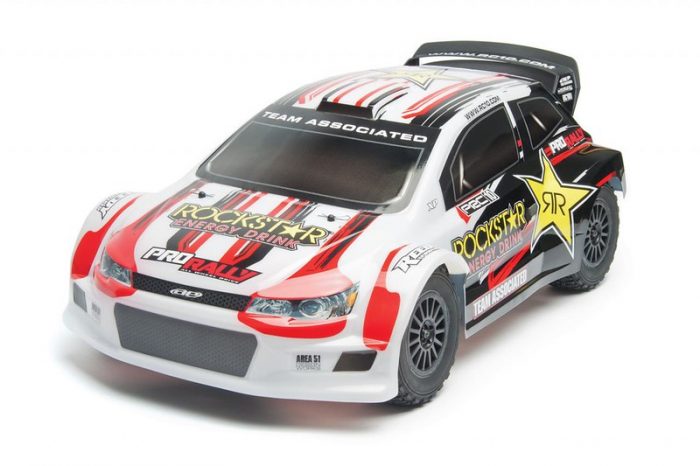 What Is The Cheapest And Best RC Automobile?
How Fast Do $50 RC Cars Go?
How Much Is A Good RC Automobile?

You Can Find A Lot Of Good RC Automobile Under $50.
What Is The Highest-Speed RC?
The highest-speed RC cars can reach top speeds is over 50 to 100 mph, thanks to their powerful motors and a lightweight body. These high-performance vehicles are designed for exhilarating speed and agility, providing an adrenaline-pumping experience for RC enthusiasts.
Is RC Good For Kids?
DISCLAIMER
(IMPORTANT)
: This information (including all text, images, audio, or other formats on FamilyHype.com) is not intended to be a substitute for informed professional advice, diagnosis, endorsement or treatment. You should not take any action or avoid taking action without consulting a qualified professional. Always seek the advice of your physician or other qualified health provider with any questions about medical conditions. Do not disregard professional medical advice or delay seeking advice or treatment because of something you have read here a FamilyHype.com.