You may think that YouTube and other digital media have made DVDs and other physical media obsolete. However, there are many reasons why having some educational DVDs around is a good move.
For one, you never know when there is going to be an Internet outage, or when you're going to be in a department that lacks Internet but has a DVD player. Alternatively, you may be driving and have a laptop or portable DVD player, allowing your kids to stay entertained on the road.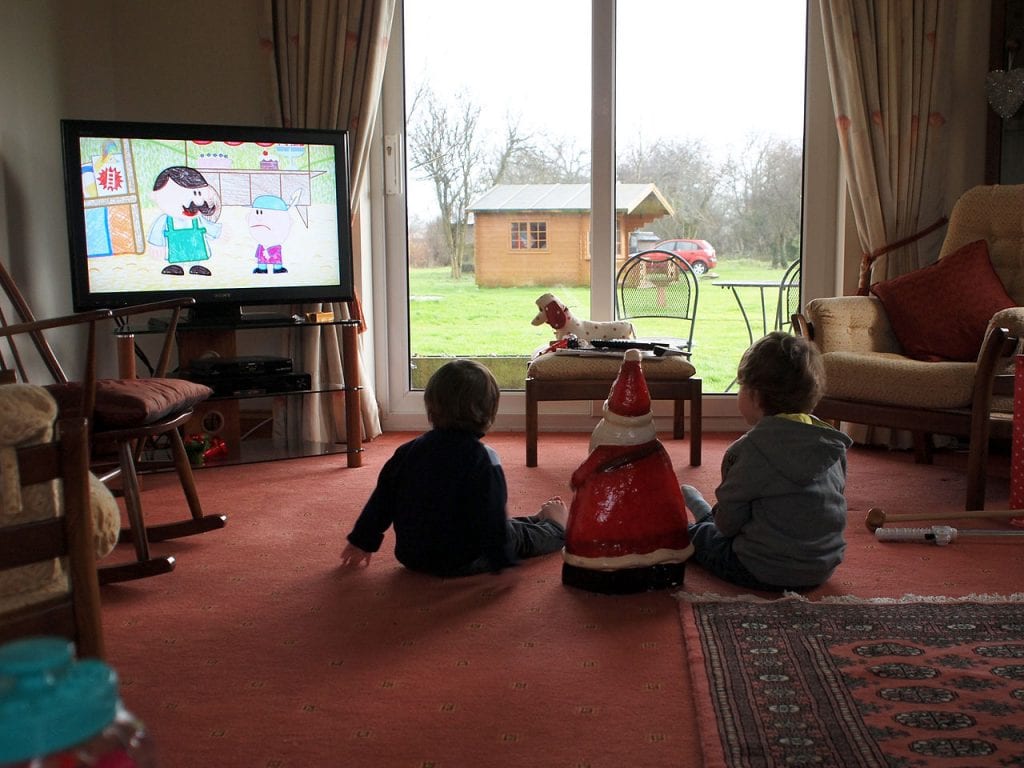 While your kids shouldn't be on TV all day, having them watch some educational shows is always a good move. To enhance their learning experience, you can also explore the best educational websites for kids which offer numerous interactive resources and activities. Here are some educational DVDs.
Earth Science By Rock 'N Learn
As the name implies, this DVD teaches kids about how the Earth works in a way that is entertaining and educational. Learning about the Earth is structured and how there are many different types of rocks and other sites is always so interesting, and your kid is going to love every bit of it.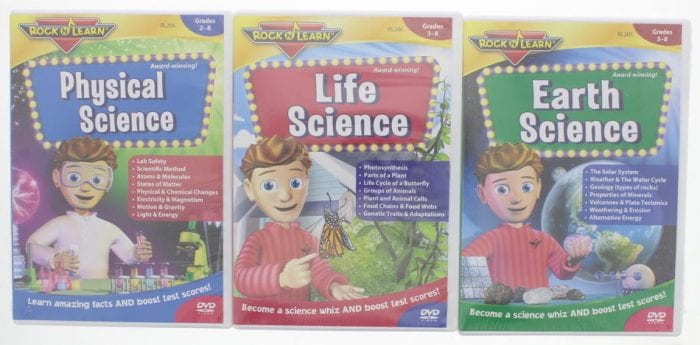 VeggieTales: 25th Anniversary 10-Movie Collection
VeggieTales is a CGI series that has been going on for a long time if the name of this boxset has anything to tell you. It is a series that is based on Christianity, so it's not for all parents. However, the series is beloved even by people who don't have much faith, as it puts entertainment and fun before its moral lessons, which it does have in spades.
One thing to look out for is that the title is misleading. It's not 10 movies, but instead 2 movies and 8 episodes.
Liberty's Kids – The Complete Series
If you want to get your kids a history lesson in an entertaining way, here you go. This animated series teaches all about American history, and it has an all-star cast, with Walter Cronkite, Whoopi Goldberg, and even Arnold Schwarzenegger. No, the Terminator doesn't show up in the Revolutionary War.
Richard Scarry's Best ABC Video Ever!
There are plenty of educational videos that teach your little one the ABCs, but Richard Scarry is still one of the best people to do it. This video set teaches kids the ABCs, with a story devoted to each letter. It's a short video at only 30 minutes, but it's one of the best that children will keep learning from.
LeapFrog: Letter Factory
LeapFrog has been a big name in educational programming for many years, and the Letter Factory DVD has been a popular one for a long time.
This is because it's the perfect combination of learning and entertainment. The plot is what you would expect, with a factory that shows all the different letters and the letter sounds. It's a musical, humorous, and great show to give to your kids. Try it out today and see if your kids will love it. Chances are, they will learn the alphabet in no time.
Any Sesame Street DVD
One of the most popular educational DVDs: Sesame Street has been the number one name in children's programming for 50 years, and it shows no signs of slowing down any time soon. That's because it's still the number one show in creativity, education, and humor. Who doesn't love Big Bird, Elmo, Cookie Monster, Bert and Ernie, and all the other Muppets?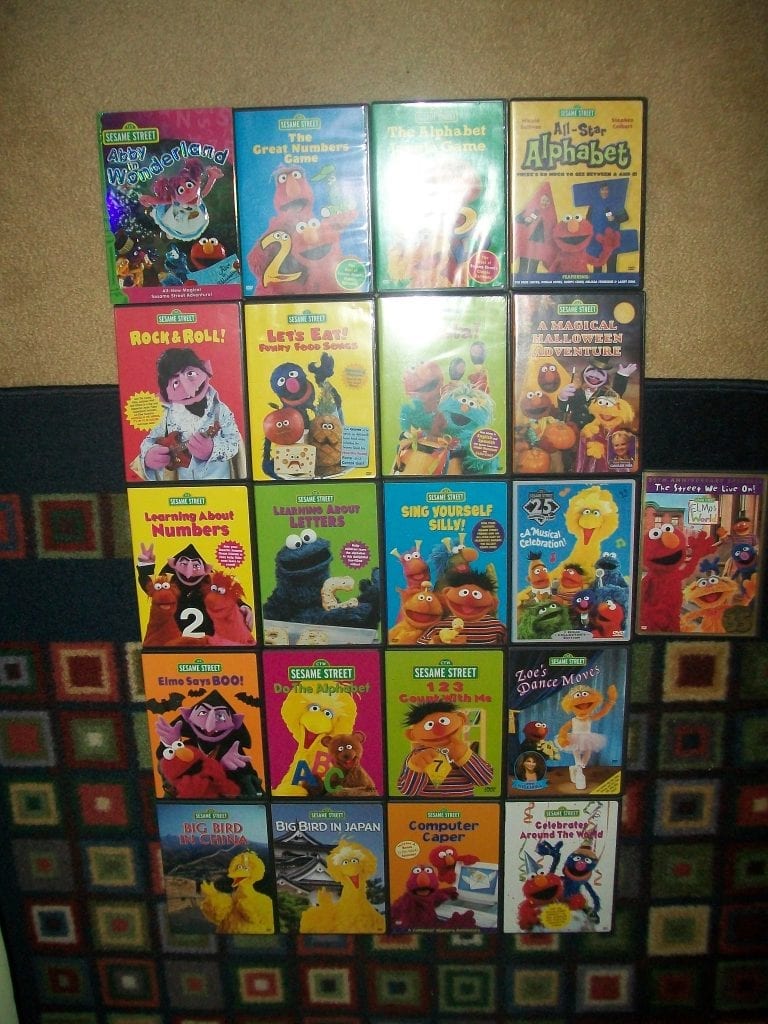 You can find plenty of Sesame Street collections that can satisfy your kid's love for Sesame Street. There's an upcoming 50th anniversary DVD that's worth checking out. There are a few collections that show the best of. There are collections that give you a variety of themes with a variety of characters. There's even an old school compilation with footage from the Sesame Street of old. While that is dated, it's still quite entertaining and worth checking out.
Baby Einstein DVD Collection
Baby Einstein is quite a popular show, teaching young children all about the world in a way that sticks to them. If you're unsure of which one to get, why not the entire collection? This show is great for learning, and this collection will have your kids covered, with hours of entertainment. Just put the Rock N Play sleeper in front of the TV, and your baby will be set.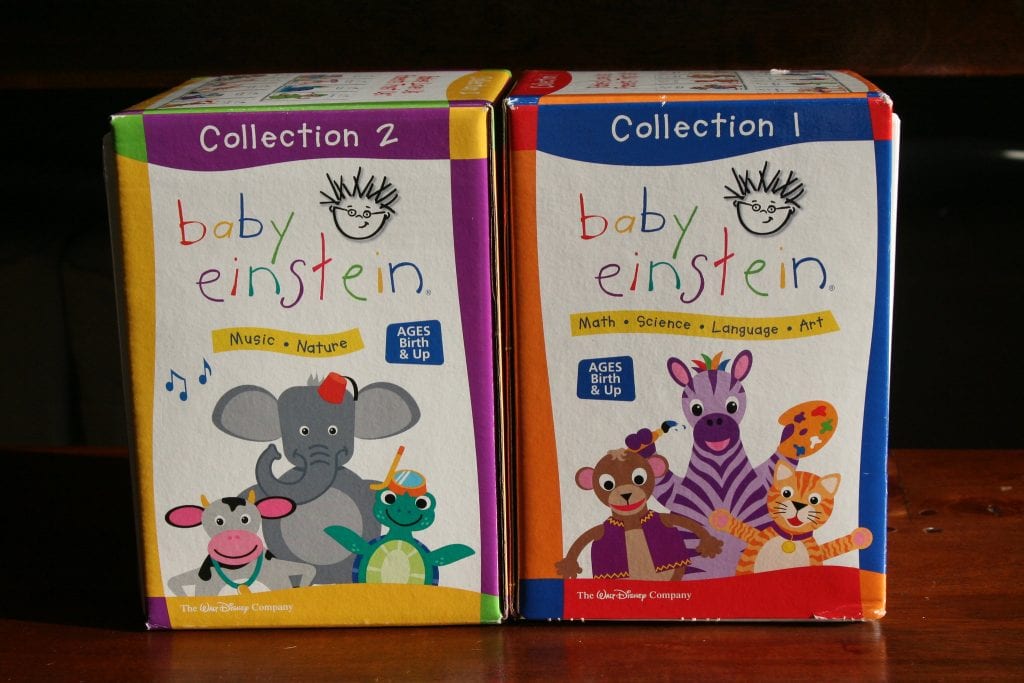 Blue's Clues: Blue's Biggest Stories
Blues Clues is a popular children's show, being around since 1997, with a new series in the works. It's a show that combines entertainment, problem-solving, and education, all in a colorful world. Before the new series comes out, why not show them the best from the old series? This DVD has both Steve and Joe episodes, the two hosts that were in the series, and it's well worth checking out.
Mister Rogers' Neighborhood: It's a Beautiful Day
Mr. Rogers is someone who is still beloved and talked about to this day, and for a good reason. He was someone who talked to children like they were adults, giving them life lessons, wisdom, and education in a comfortable environment. Mr. Rogers himself practiced what he preached, being a man who was just as wholesome outside the studio as he was in it. Kids love him, adults love him, what's not to love?
He's been quite a legendary figure, and his works are timeless. If you want a good Mr. Rogers starter pack, this is a great DVD. It has 30 episodes, plus a bonus episode of the series premiere. Mr. Rogers' Neighborhood was around for quite a bit, and this collection shows you just why he is still beloved to this day. It is a beautiful day in this neighborhood.
Why You Should Use DVDs To Help Kids Learn
When it comes to helping kids learn, many parents want to start early.
DVDs are great for preschool prep since many 1-year-olds enjoy these videos, especially when played on the best DVD player for toddler, and they can learn many different things from sight words to even colors and numbers. I recommend starting your children early on this so that they can learn through the repetition of the media.
There are plenty of different DVDs that you can use, including sports outdoors learning DVD sets, and even preschool math DVDs. Some children like the sports outdoors learning DVD sets because with a sports outdoors learning DVD, you can learn about the outside world, but also about different sports.
Another popular DVD series that children like is of course, Sid the science kid, which teaches different scientific concepts.
Pairing This With books
It's recommended that you consider pairing your DVD learning with audio series and kindle series. That's because, there are plenty of books for kids that also have an audiobook option. With audible listen to books, you can even take the book listening with you. While Audiobooks may not work with all kids, some of them really like it.
There is also the audio performances book depository which is great for some parents that want to give their children something to listen to.
If you're looking for physical books as well as DVDs and audiobooks, you can always get some great deals from Abebooks Books Art collectibles, which has thousands of books for a great price.  If you've ever considered possibly writing a book, or making an audiobook, there is plenty of audiobook publishing made easy too, so if you've ever had the urge to write a book for kids, this is a great thing to do.
Pairing books with DVDs helps kids learn far more, and it can help solidify many important points into their lives. For parents, having these in place will help their child, especially in the preschool and formative years, help them understand different concepts which will help them succeed with time.
Learning DVD For Children:
Final Words
There are many reasons to still buy DVDs. These items are also easy to ship by purchasing them online. With that said, always make sure that you're the ones handling them. DVDs are infamous for being fragile, so make sure your kids aren't playing with them or breaking them over their heads.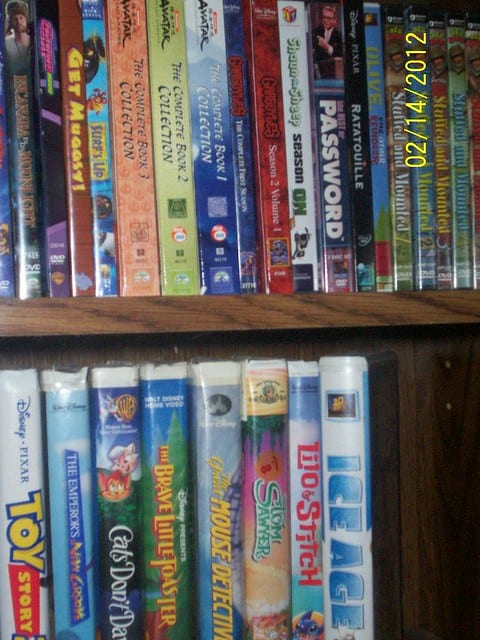 Overall, these DVDs combine education and fun, and we feel like you're going to love them. If you're someone who wants to teach your kids the value of learning and fun, these DVDs are for them. Try them out and see what we mean.
Learning DVD For Children:
Frequently Asked Questions
What are the best educational DVDs?
Some of the best educational DVDs of all ages in the 21st century are TV Teacher: Alphabet Beats, Baby Learns Alphabet and Phonics, Sesame Street's All-Star Alphabet, and Barney: Animal ABCs. There are also education DVDs for kids from the 90s that can still be found in the online business shop today, such as Rock 'N Learn: Letter Sounds and Richard Scarry's Best Video Ever! You can find more here: https://www.walmart.com/c/kp/educational-dvds
Should babies watch educational videos?
Yes, babies should watch educational videos to learn the basics of knowledge early. An educational dvd for a kid can help them discover many things from animals to basic motor skills. However, make sure that they are a few meters away from the screen all the time.
How can make my child enjoy learning?
You can make your child enjoy learning by giving them interactive materials. For instance, instead of a regular ABC book, show them a picture book with the names of the objects under the images.
Are there studies supporting the usefulness of educational DVDs for children?
Unfortunately, no, some studies claim that watching educational DVDs does not encourage children to focus on learning materials more. Others say that it may even cause them to talk later than their peers. These can be bad results.
Can 3-month-old babies watch TV?
Yes, 3-month-old babies can watch TV, given that they are not too close to it. Approximately 40% of infants do it at this age.
How can I motivate my 5-year-old to study?
You can motivate your 5-year-old to study by focusing first on the subjects that they are most interested in. Once you reach the topics that they do not seem to care for, parents can go as far as bribing them with candy or toys once they pass all the exams.
What happens when toddlers are around TV too much?
The toddlers who watch too much TV may not want to speak when they are supposed to. In other cases, it makes them lazy and not go outside to play with peers and explore the world.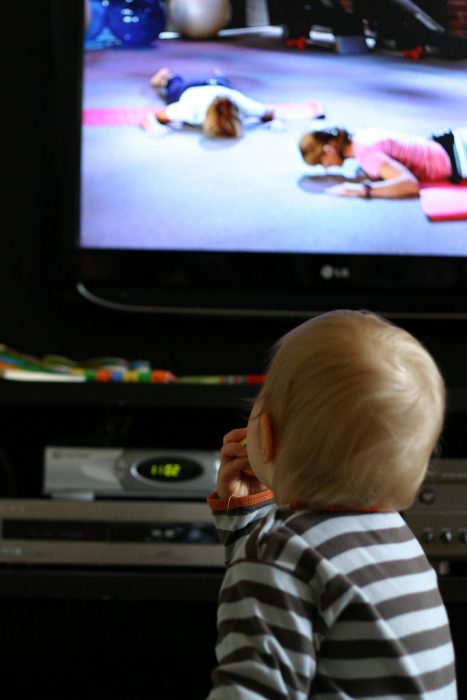 How can I increase my kid's IQ level?
You can increase your kid's IQ level by giving them linguistic and verbal exercises. You can also give them mathematical questions to ensure both sides of the brain are improving.
Can a child's IQ change?
Yes, a child's IQ can increase as the years go by. The older the child becomes, the more stable their IQ level is.
Are readers smarter than non-readers?
Yes, readers are technically smarter than non-readers. The reason is that their vocabulary skills are more extensive than those of non-readers, thus allowing them to understand more topics.
Learning DVD For Children:
Other Resources
Last Updated on May 13, 2023 by Lisette Lao
DISCLAIMER
(IMPORTANT)
: This information (including all text, images, audio, or other formats on FamilyHype.com) is not intended to be a substitute for informed professional advice, diagnosis, endorsement or treatment. You should not take any action or avoid taking action without consulting a qualified professional. Always seek the advice of your physician or other qualified health provider with any questions about medical conditions. Do not disregard professional medical advice or delay seeking advice or treatment because of something you have read here a FamilyHype.com.