There's a lot of value to having a good mattress. The right mattress helps you get more of the restful sleep your body needs to reset. But many high-end mattresses come with high price tags. Those of us on a tight budget may need to look for the best cheap mattress we can find.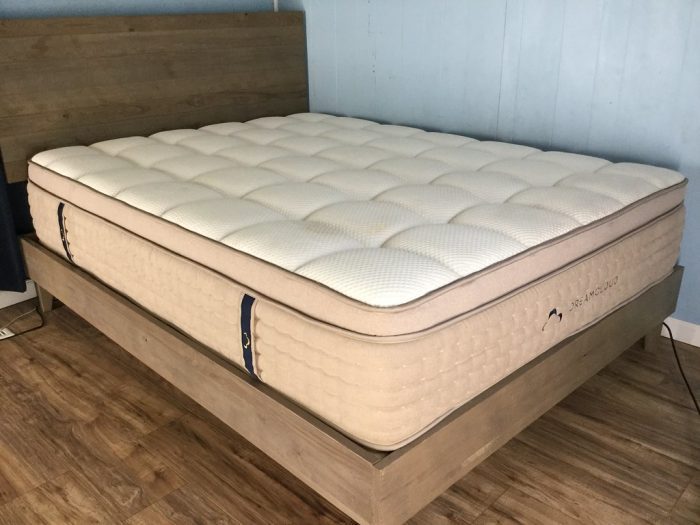 The first step to finding the best cheap mattress is to decide what kind of mattress you want—memory foam mattress, hybrid mattress, latex mattress, gel foam mattress, or innerspring mattress. Choose a firmness level, also. Consider what type of sleeper you are and find the best mattress for your sleep position. Body types must be considered, as well.
With so many things to consider, it's tough to figure out what the best mattresses are, and especially when you're looking for the best mattress on a tight budget. That's where we come in. Keep reading for all the help you need to find the best mattress for a low price.
What Type Of Mattress Should I Get?
It used to be that the most popular mattresses had innersprings. Those mattresses were usually laid on top of a box spring. Consumers frequently bought the two together as a set. 
While you can still buy innerspring mattresses, other types may be the best mattresses for your needs. Today, we have our choices of everything from the old innerspring/box spring combo to memory foam mattresses and hybrid mattress options, as well. 
Choosing the right type of mattress comes down to whether you like something softer or more rigid. Your sleep position and body type make differences in what the best mattress is for you, too. Let's look at what's important about each type of mattress.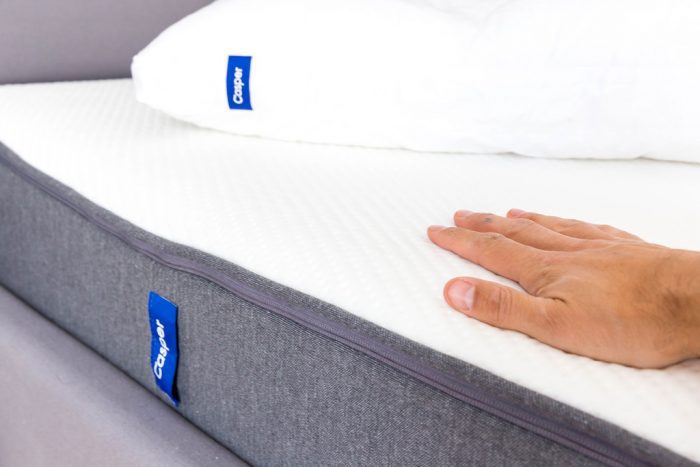 Memory foam mattress – Foam mattresses consist of foam and no coils. They relieve pressure points on the body by contouring to your shape. Foam mattresses often help to alleviate back pain because they keep the spine better aligned. 
Hybrid mattress – Hybrids have innersprings inside and foam support layers, as well. The foam layers are there to provide comfort. Those layers are latex sometimes, also. A hybrid mattress offers bounce, contouring, pressure relief, and low heat retention.
Latex mattress – The best mattresses for those who are eco-friendly are made of organic latex. These mattresses are durable and bouncy. You get a low level of contouring, but not to the degree of foam mattresses.
Gel foam mattress – Some foam mattresses are infused with gel. The gel helps dissipate heat. A memory foam mattress retains heat. Those who sleep hot complain that foam mattresses make them too hot to sleep at night. Gel foam mattresses are better for allowing the heat to escape.
Innerspring mattress – An innerspring mattress has coils inside. Several different coil patterns and types exist. Some coils are isolated from others to help with motion transfer, while others are made of one continuous piece of wire. Innersprings are the best mattresses with regards to the lowest prices.
How Firm Should My Mattress Be?
Firmness refers to how hard or soft the mattress is. We all have different comfort levels. Some of us are the most comfortable in a bed that squishes up all around us making us feel hugged and secured. Others like a more rigid bed. Still others want something in between.
The best way to decide on a firmness level is to try the mattress out if you can. Lay on it at a store. If you can't, you can look for the firmness level in the mattress description.
Keep in mind, the lighter you are, the less you'll sink into a mattress. That means a medium soft mattress might feel harder to you than it will to someone who weighs a lot more than you do. The same is true in the other direction.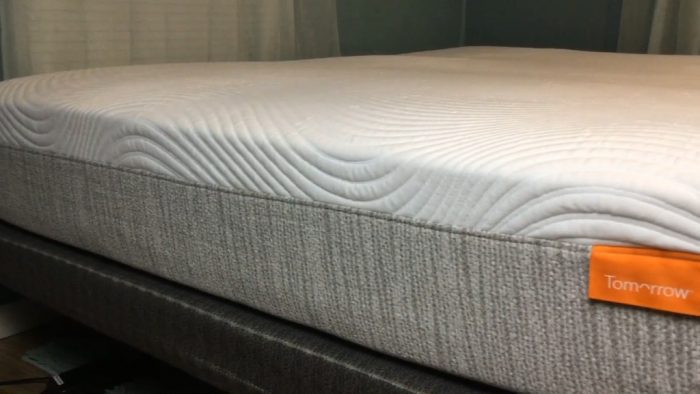 What Are The Best Mattresses For Different Sleep Positions?
Most of us have a typical sleep position. When we go to bed, we tend to sleep in the same position. Different sleep positions are better served by certain types of mattresses. 
Back sleepers need a mattress in the medium firmness range. Your lower back is under the most pressure when you sleep on your back. If your mattress is too soft, your spine sinks into the bed too much. When the mattress is too firm, there's no support for the lower back where we have a natural curve in our spines. 
Side sleepers typically experience a lot of pressure points. They may have pain at the hips and shoulders. Side sleepers also do well with medium softness. A memory foam mattress is good for side sleepers because the contouring helps relieve the pressure points and keeps the spine in alignment.
Stomach sleepers do the best with harder mattresses. The firmness keeps the body in a straight line. It keeps the spine from bending up at the ends.
Body Types
It might seem weird to think about but body types matter when it comes to picking the best mattresses, too. Some kinds of mattresses are made of materials that give more than others. 
If you're a large heavy person, a memory foam mattress may allow your body to sink in too much causing your spine to go out of alignment. Foam mattresses don't serve this body type well. Instead, choose an innerspring mattress or a hybrid mattress, so you get more support. 
If your body type is smaller and lighter, a memory foam mattress conforms to your body just enough to give you the support you need all over. It also minimizes motion transfer that bumps light bodies all around when a sleeping partner moves in bed. 
Best Mattress Options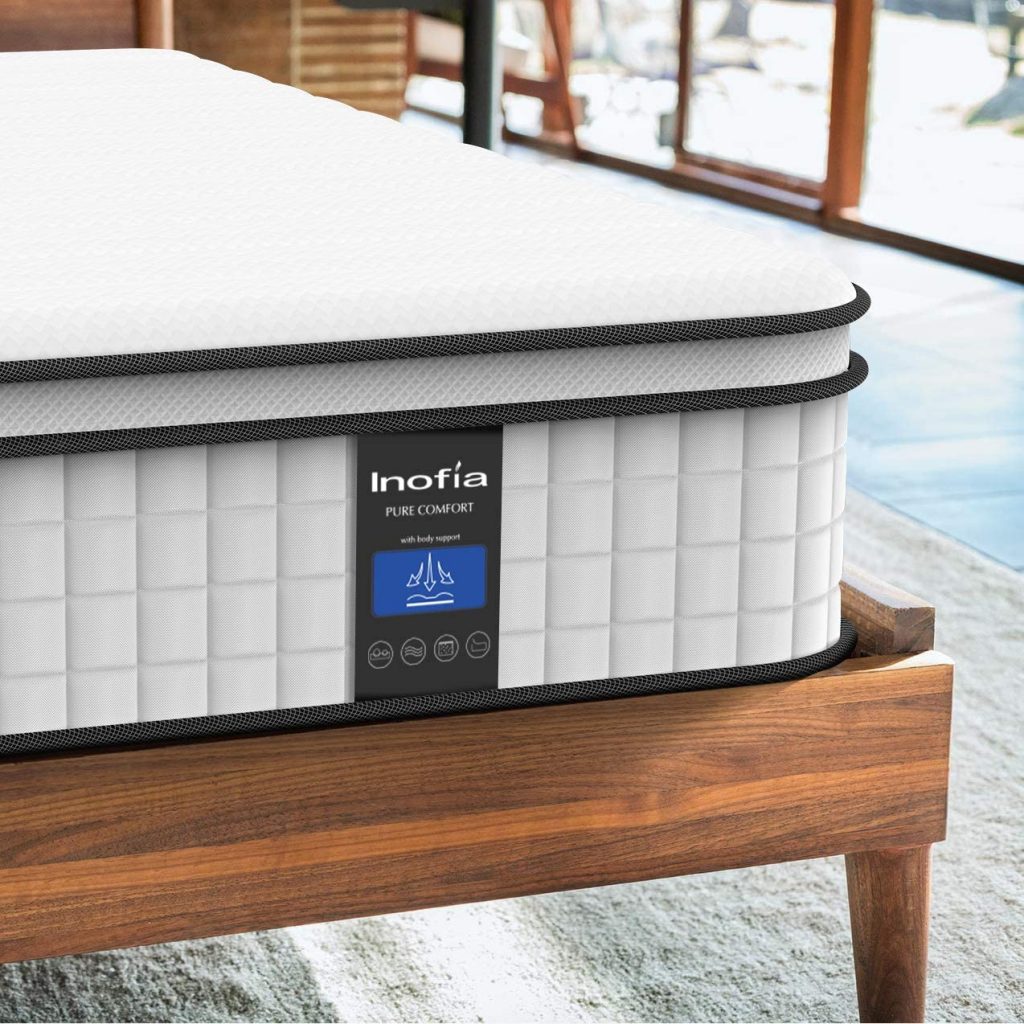 This hybrid mattress gives you good support from the innersprings in the lower section and comfort with pressure relief from the memory foam mattress layer on top. As with many hybrid mattress options, this one has medium firmness. A hybrid mattress helps with the dissipation of heat. The innersprings allow for better airflow. The memory foam layer is covered in a netted fabric that lets heat escape.
Pros:
Hybrid design suits many people
Includes a 100-night risk free trial period
Shipped in an easy-to-move box
Designed with heat-dissipating technology
No box spring needed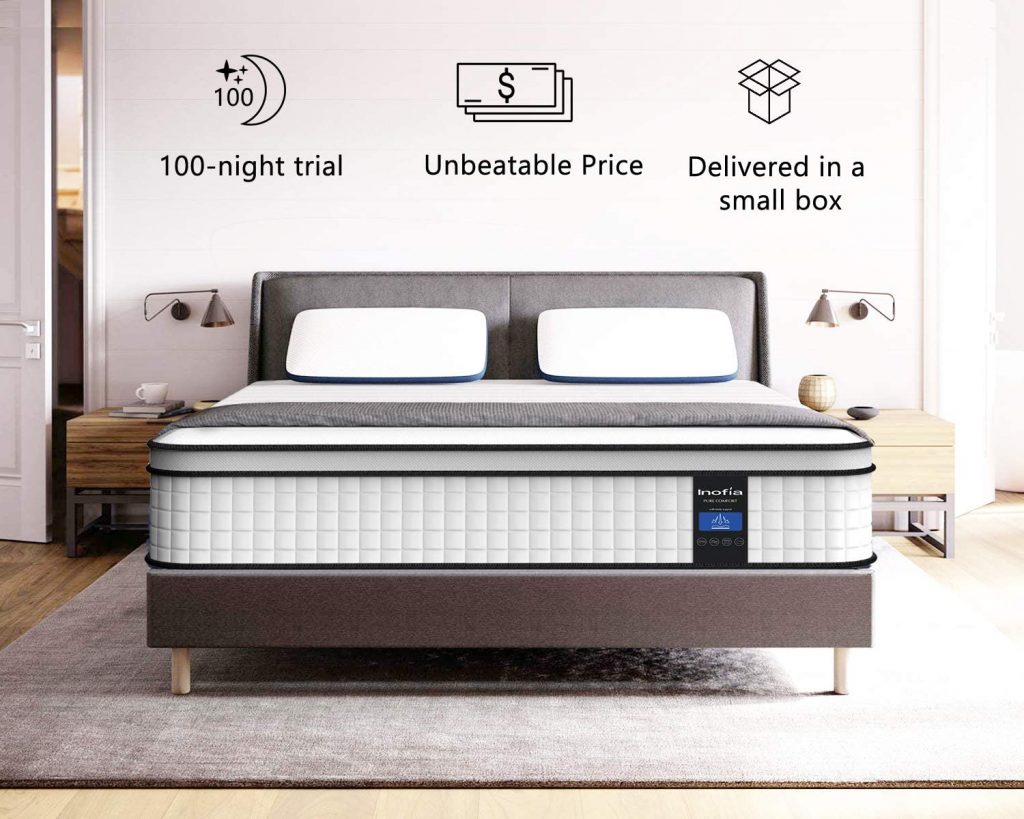 Cons:
A little hard for some people
Dimensions aren't the same as other full size
Not a lot of edge support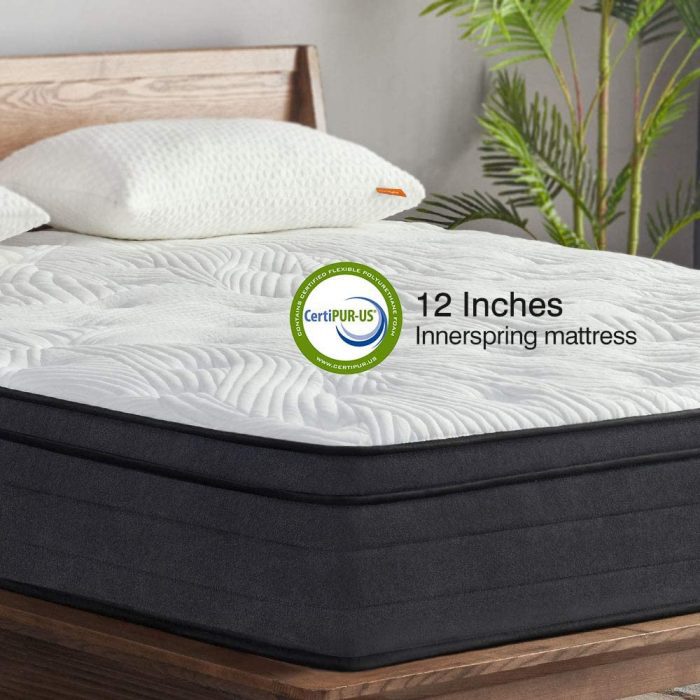 The Sweetnight King has individually wrapped innerspring coils that isolate motion. It has a breathable cover. It has extra edge support, so all body types are comfortable when sitting on the edge of the bed. The memory foam mattress layer is gel-infused for cooler sleeping. This mattress is shipped in a box for easy placement in the home. 
Pros:
Low to no motion transfer
Gel keeps sleepers cool
Well-suited for all sleeping positions
CertiPUR-US certified safe
Medium firmness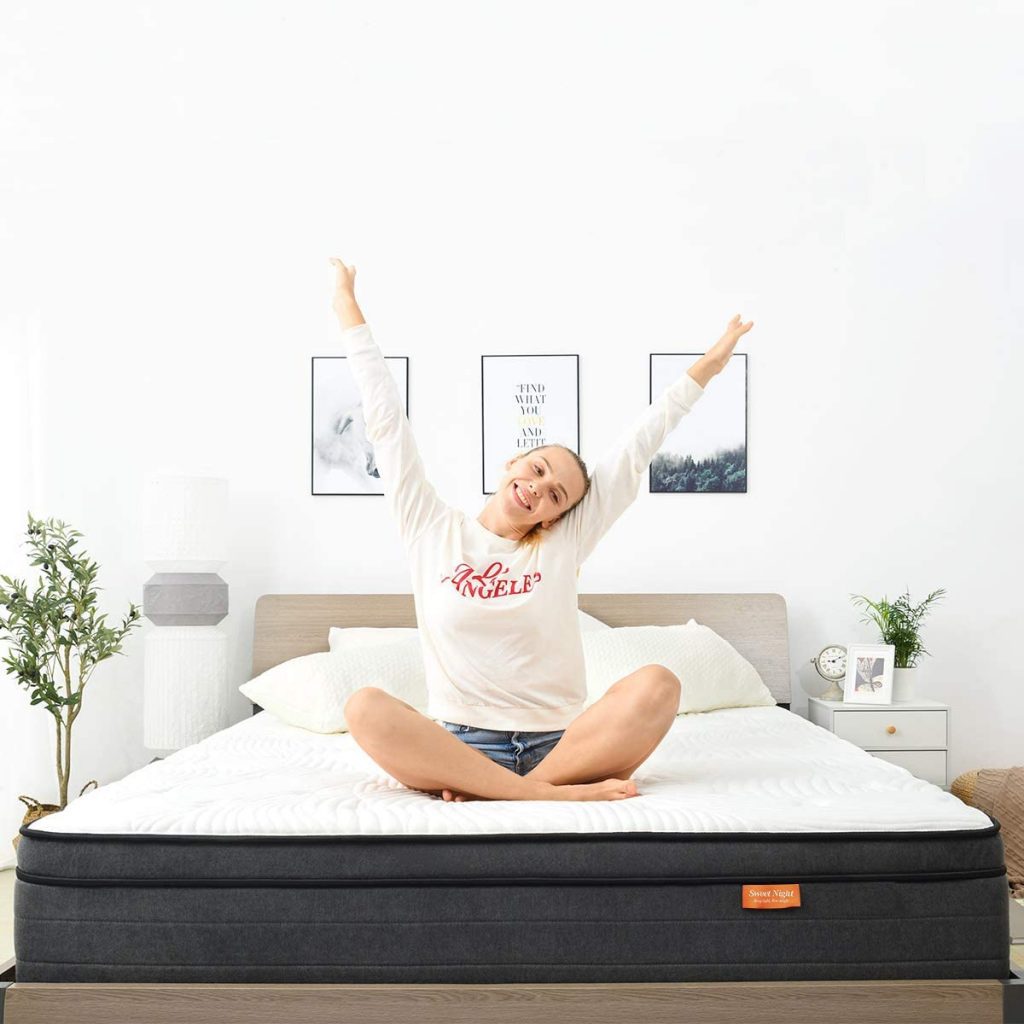 Cons:
Not enough edge support
Too hard for some sleepers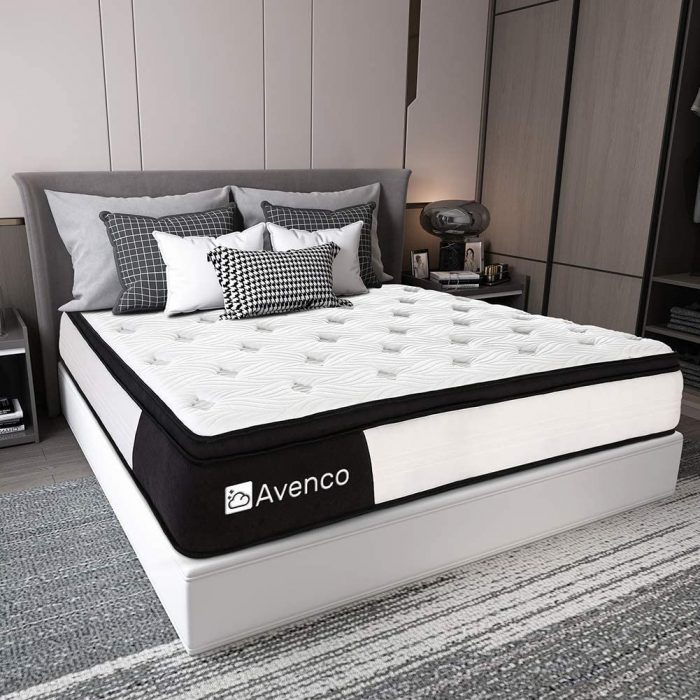 This hybrid mattress has five zones of independent pocketed innersprings. It keeps motion from transferring across the bed. It also keeps your body well-balanced on top of the mattress. This relieves pressure points and soreness. This bed has gel-infused foam for cooling while sleeping, as well. The cover has a quilted design that feels luxurious to the skin. This mattress is backed by 10 years of excellent customer support from Avenco.
Pros:
Helps regulate body temperature
Motion isolation technology keeps bed still
Pressure relief
Medium to hard firmness suits many sleepers
Alleviates back pain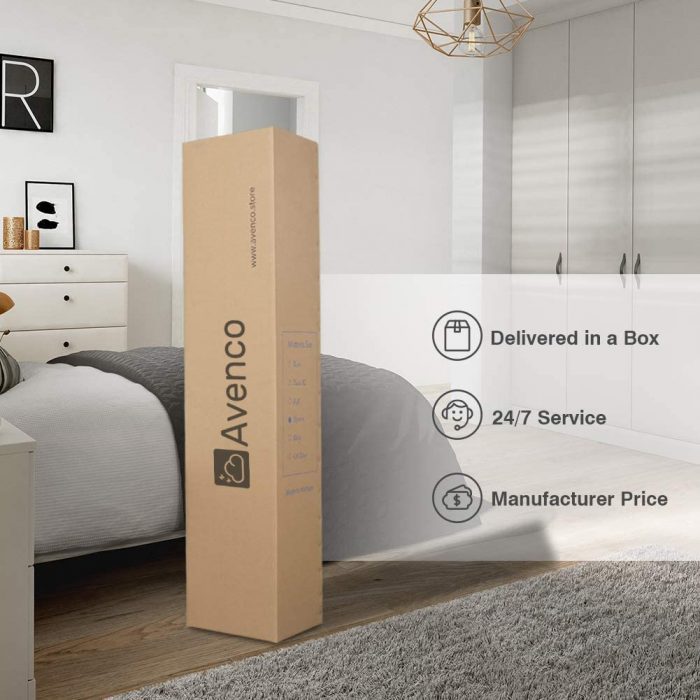 Cons:
Pricey
Takes longer to inflate sometimes
Slight chemical smell upon opening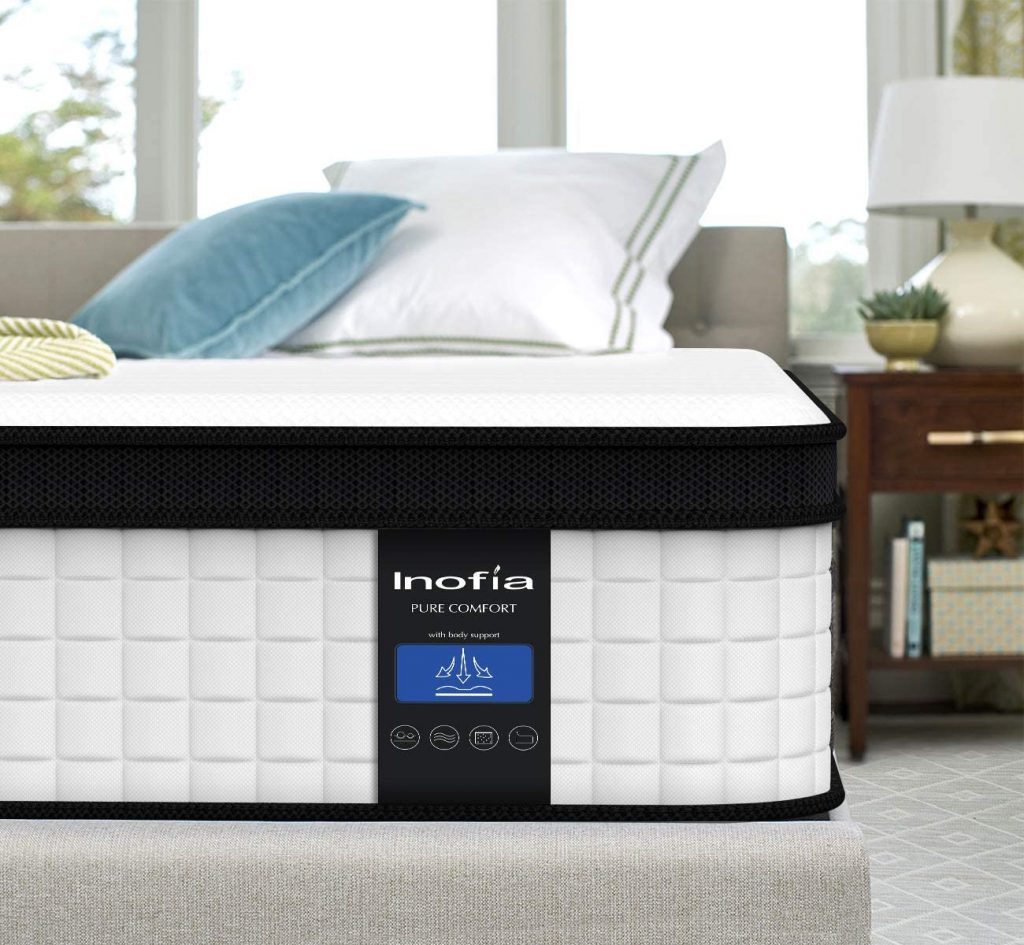 This is the same mattress as the first on our list, but with a cooling memory foam mattress layer on top of the innersprings section. The mattress is more breathable and designed with advanced heat-dissipating technology at its core. It has the same risk-free trial period and ships rolled up in a box. This mattress has medium firmness and is well-suited to many types of sleepers.
Pros:
Cooling design
Firmer than all foam mattresses
Value priced
Supports your spine
Easy-to-move packaging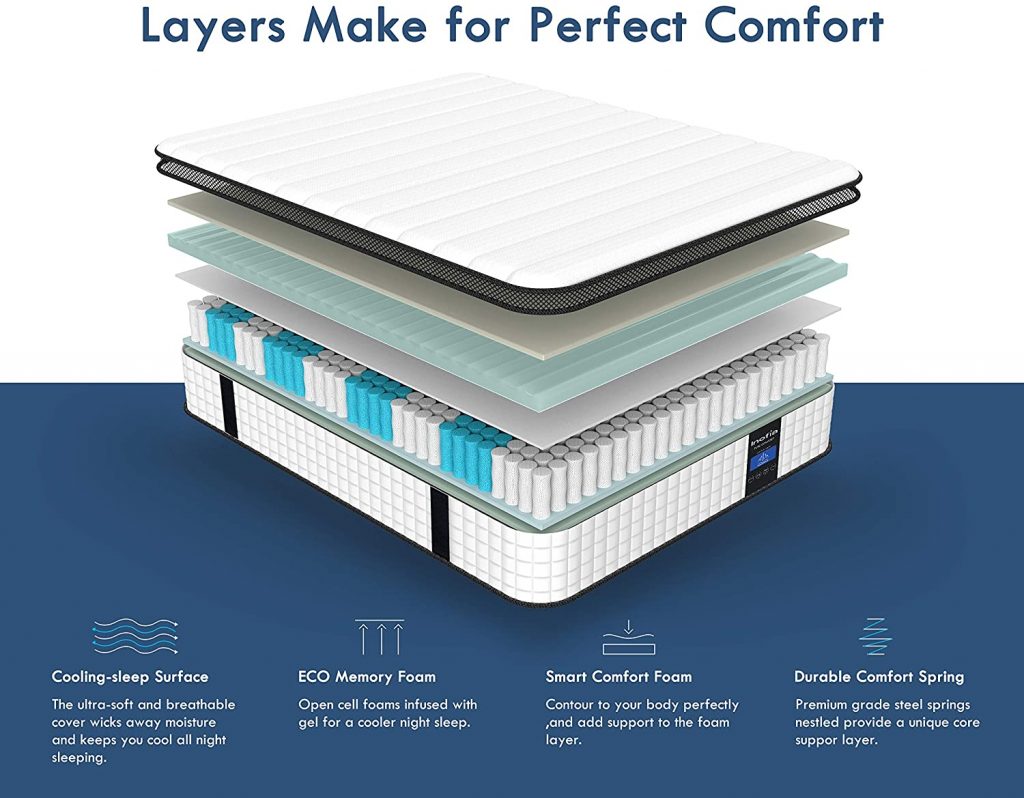 Cons:
Firmer than expected
A little heavy
Conclusion
Finding the best cheap mattress doesn't have to be difficult. The most important factor is you. Figure out what type of sleeper you are, what you want your mattress to do for you, and choose a mattress that's right for your body type. Pick a memory foam mattress if you sleep on your side and are average size and weight. Choose a firm mattress if you don't like anything conforming around your body. Do some comparison shopping, too, so you can find the right cheap mattress to give you the best sleep.
FAQs:
What is the cheapest most comfortable mattress?
The Casper Element is rated highly with an affordable price. 
Who has best prices on mattresses?
Saatva has luxury brands at lower prices. Amerisleep has a wide variety of memory foam mattresses. Amazon has a broad range of mattresses at every price point.
Are cheap mattresses worth it?
Buying the cheapest mattress you can find with no regard for the factors that matter is not worth it. You can buy a good cheap mattress, just make sure you look at the features you need, first. 
What is the best place to buy a mattress?
Do some comparison shopping for the mattress you want. You'll find deals at some places. Buy the mattress where you get the best price on the mattress and the shipping.
How much should a good mattress cost?
Mattresses cost anywhere between $200 and $2,000. A good inexpensive mattress is between $300 to $600.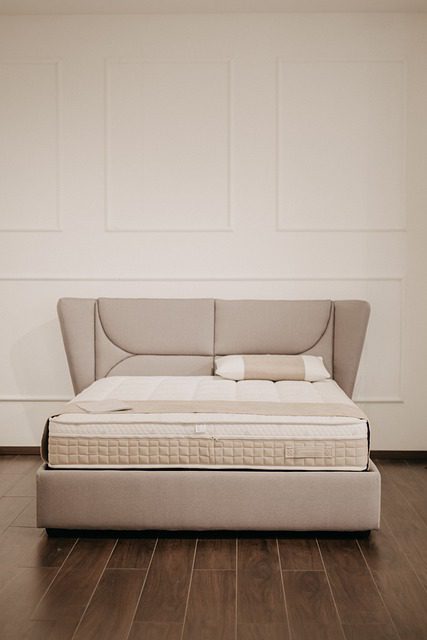 What are the best mattresses for 2020?
Topping the list of best mattresses is the Saatva Classic, the Allswell Luxe Hybrid, and the Tuft & Needle Original.
What is the best month to buy a mattress?
October is the best month to buy a mattress. It follows the peak season for buying mattresses when the prices are the highest.
Do you need a box spring with a mattress?
Box springs are meant to go under innerspring mattresses to give them more support. Hybrids and foam mattresses don't need a box spring. They are placed atop platform beds. 
Is Mattress Firm a good place to buy a mattress?
It can be if you hit a sale. It also has many mattress brands in one location. You may save some money going directly to the manufacturer, though. Mattress Firm's prices are generally higher than other outlets.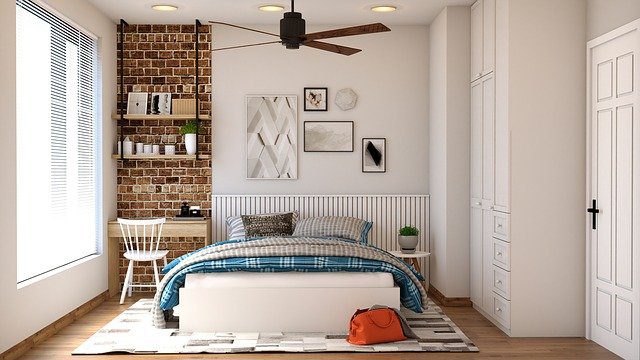 Are premium mattresses worth it?
If you have the extra cash, a premium mattress is worth it. Good sleep is often hard to come by. It's important for your health, too. 
Disclaimer: FamilyHype.com (Family Hype & FamilyHype) is a participant in the Amazon Services LLC Associates Program, an affiliate advertising program designed to provide a means for sites to earn advertising fees by advertising and linking to Amazon.com.
Last Updated on September 13, 2021 by Marie Miguel
DISCLAIMER
(IMPORTANT)
: This information (including all text, images, audio, or other formats on FamilyHype.com) is not intended to be a substitute for informed professional advice, diagnosis, endorsement or treatment. You should not take any action or avoid taking action without consulting a qualified professional. Always seek the advice of your physician or other qualified health provider with any questions about medical conditions. Do not disregard professional medical advice or delay seeking advice or treatment because of something you have read here a FamilyHype.com.