It's nice when you have the option to do something with an easier method. Things that make tasks more convenient and simpler are often welcome additions in our homes. Rice cookers are small appliances that make cooking rice as easy as it can be. You get perfect rice every time because there's no guessing or estimating involved.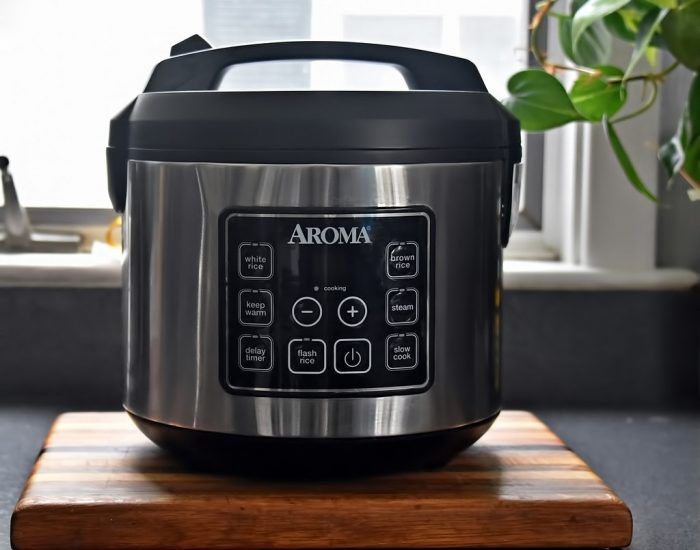 Choose a rice cooker that's within your budget. Make sure you choose the right size. Look for rice cookers that make different types of rice, if applicable. You can choose a rice cooker that includes other cooking modes, as well. Look for high-quality materials that are easy to clean. Rice cookers that include accessories or utensils are also ideal.
The rice cooker is one of the oldest small appliances around. These countertop appliances were largely popular in the 1960s and 70s. After fading away for a few decades, they're back in high demand. Read on to discover tips for how to choose the best rice cooker for your household. We'll look at some available on Amazon, too.
How Do I Choose A Rice Cooker?
Start by looking at what you can afford to spend. Rice cookers come with a wide range of prices. The low end starts around $20. But some models cost several hundred dollars. 
The budget-friendly rice cookers are equipped with simple technology that gets the job done but not always very well. There's a heating element in the bottom of the appliance and usually a glass lid. The rice gets cooked but there are issues with uneven heating and escaping moisture sometimes.
More expensive rice cookers have advanced technology built into their designs. The heat surrounds the rice and the lid seals firmly, locking moisture inside and keeping air out. Many high-end rice cookers also include other cooking modes and multiple methods for cooking rice.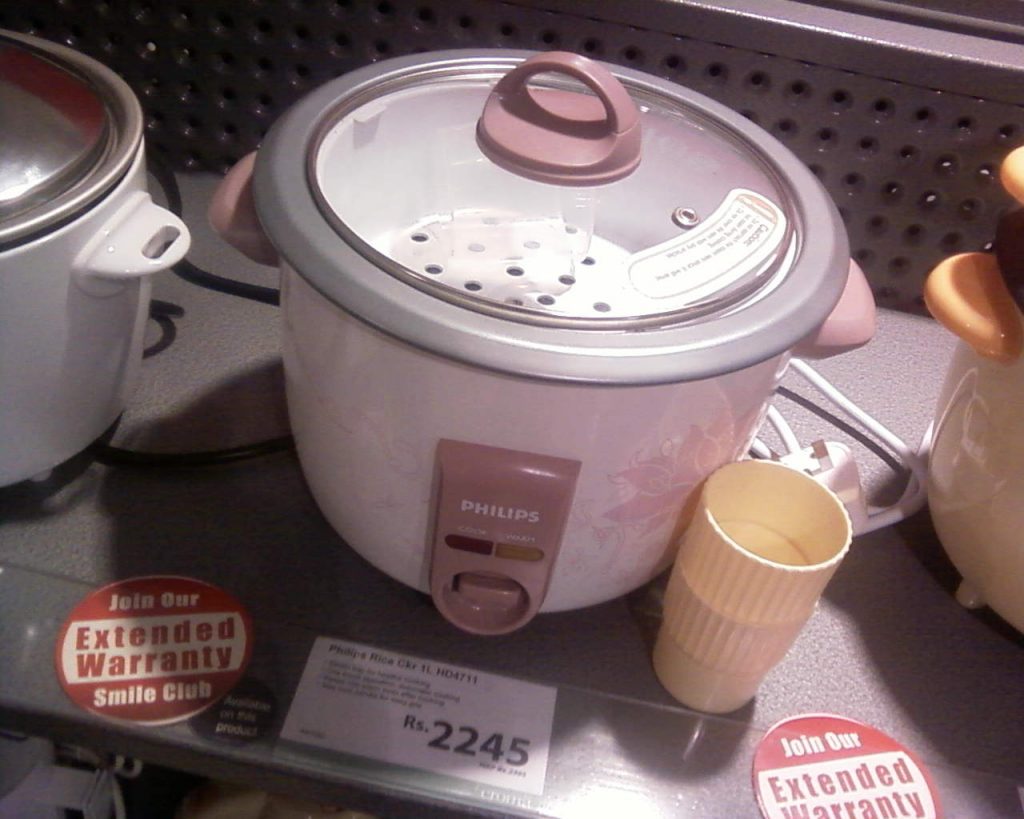 Are Rice Cookers Worth Buying?
Two things make buying a rice cooker worth it. First, stay within the budget you set up front. If you go beyond your means to purchase something, it brings the value of that item down because it comes at the expense of what you must give up to afford it. 
The other is you must use the rice cooker. Purchasing something that sits around never being used is not worth it. 
Find The Right Size
Think about how many people you'll be feeding on a regular basis with your rice cooker. Countertop appliances usually come in different sizes. Rice cookers are no exception. 
Generally, you'll find these rice cooker capacities:
3 to 4 cups = Small
5 to 6 cups = Medium
8 to 10 cups = Large
14+ cups = Extra large
Choose the size based on how many people you'll normally serve. If occasionally you host larger groups of people, you can make more rice by doing two sessions in a small or medium rice cooker. Don't choose the size based on occasional use.
What Types Of Rice Can I Make In A Rice Maker?
Several kinds of rice exist. So, you may find yourself wondering if you can make any type of rice in a rice cooker. Typically, you can. Whether you like white rice, brown rice, basmati rice, jasmine rice, wild rice, or anything else, rice cookers usually accommodate different varieties.
You can also make oatmeal or quinoa in them. The trick is to adjust the water level to match the rice or grain you're making. 
Should I Buy A Multi-Cooker?
Small appliances were revolutionized with the emergence of the multi-cooker. Today, you can get one appliance that has several cooking modes. For instance, you'll have options for pressure cooking, slow cooking, rice cooking, sauteing, air frying, and more. 
A multi-cooker is a good option for anyone who intends to use the different cooking modes and wants to have less to store. If you have a small kitchen, multi-cookers are great because one appliance takes the place of several. You can store one rather than many.
The downside is a multi-cooker will likely cost you more than a rice cooker. If you're not going to use the other functions regularly, you may want to stick to a rice cooker for the sake of value.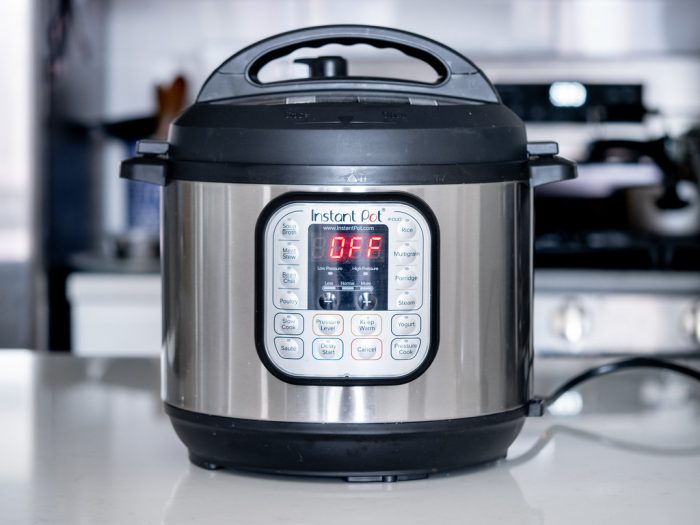 Check Out The Inner Pot
Some rice cookers are prone to sticking. Look at the inner pot to see what it's made of. Many are made of aluminum that is covered with Teflon. The Teflon is meant to keep rice from sticking. It's safe unless it gets scratched.
Two better alternatives are stainless-steel and ceramic. Both are high quality and easy to clean. Look for indications the inner pot is dishwasher-safe for the most convenience.
Accessories And Utensils
You get additional value if your rice cooker comes with accessories and utensils. In the least, you should get a rice scraper/spoon and a measuring cup with your purchase. The measuring cup is important because rice cookers typically have their own specific ratios for cooking indicated servings.
Just like with the inner pot, look at what other pieces are made of. Make sure they're easy to maintain and clean. Bundles that come with extras like oven mitts, serving utensils, storage containers, or other items have more value.
Best Rice Cooker Options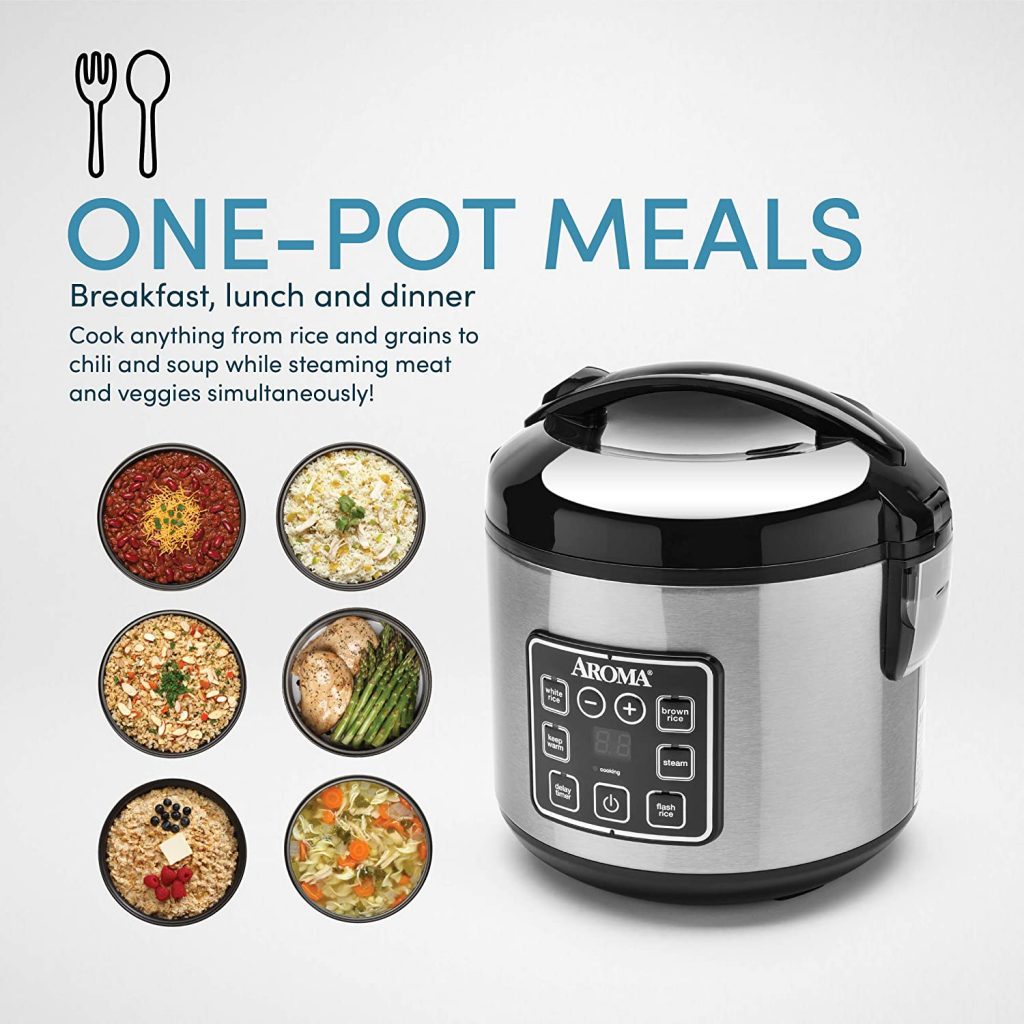 The Aroma Housewares rice cooker steams and bakes, too. It's easy to use. There are four preset programs to choose from. You can make rice in the bottom while steaming food above it for an easy and nutritious meal all-in-one. It's equipped with a timer that allows you to set a delayed start, so dinner is ready when you get home. The cooker comes with a granite inner pot, a serving spatula, a measuring cup, and a steam tray. All accessories are dishwasher safe.
Pros:
Highly affordable
Multi-functional
Use programs simultaneously
Easy to clean and maintain
Compact design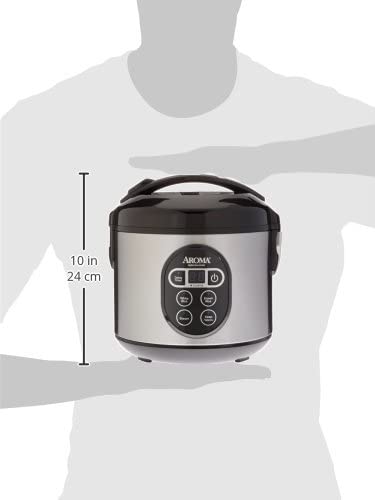 Cons:
Keep warm function dries out rice
Lid is tricky to clean
Loud finished alert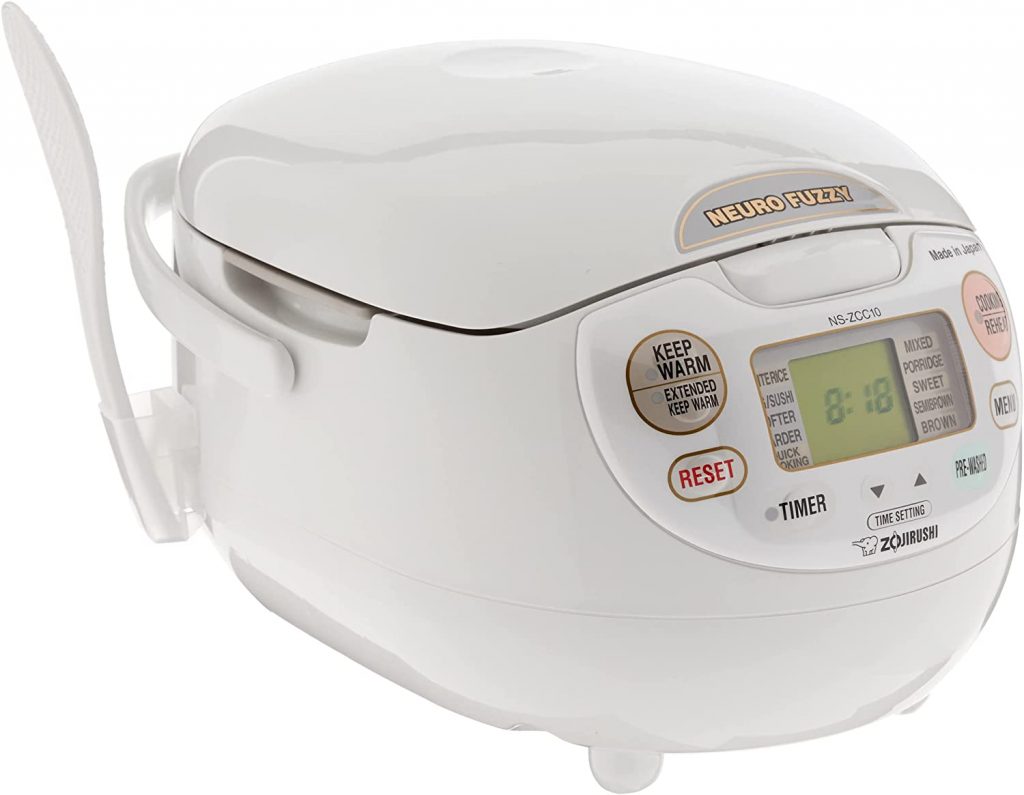 This rice cooker is engineered with fuzzy logic technology. It's computerized, so you get the best rice every time. This model is also wall-mountable and extremely easy to use. It comes with two measuring cups, a rice spoon, and even a spoon holder on the back of the cooker. The shape of the cooker lends well to even heating. It has an LCD display on the front and the cord is retractable.
Pros:
Advanced technology gives you perfect rice each time
Compact design
Easy to use
Convenient design with handle and retractable cord
Programmable delay timer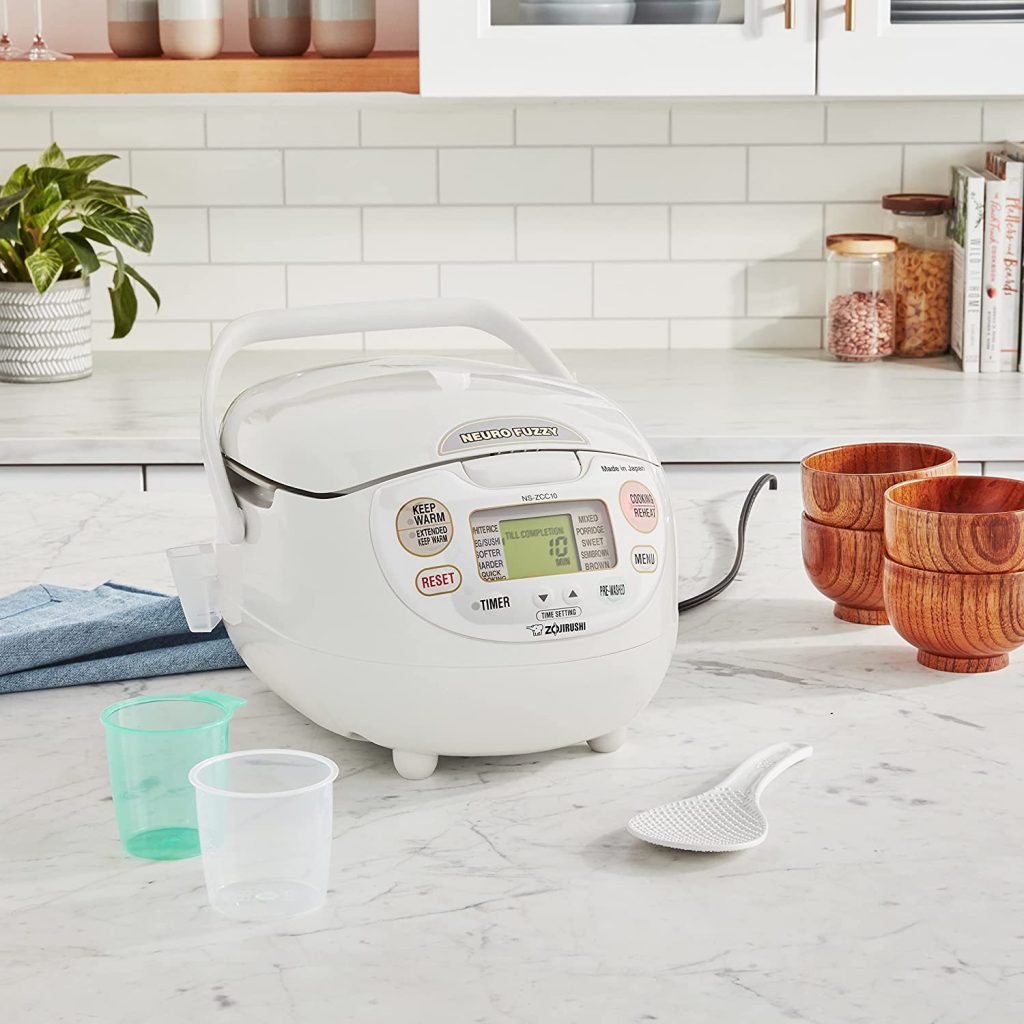 Cons:
Pricey
Timer is tricky to set
Long cook times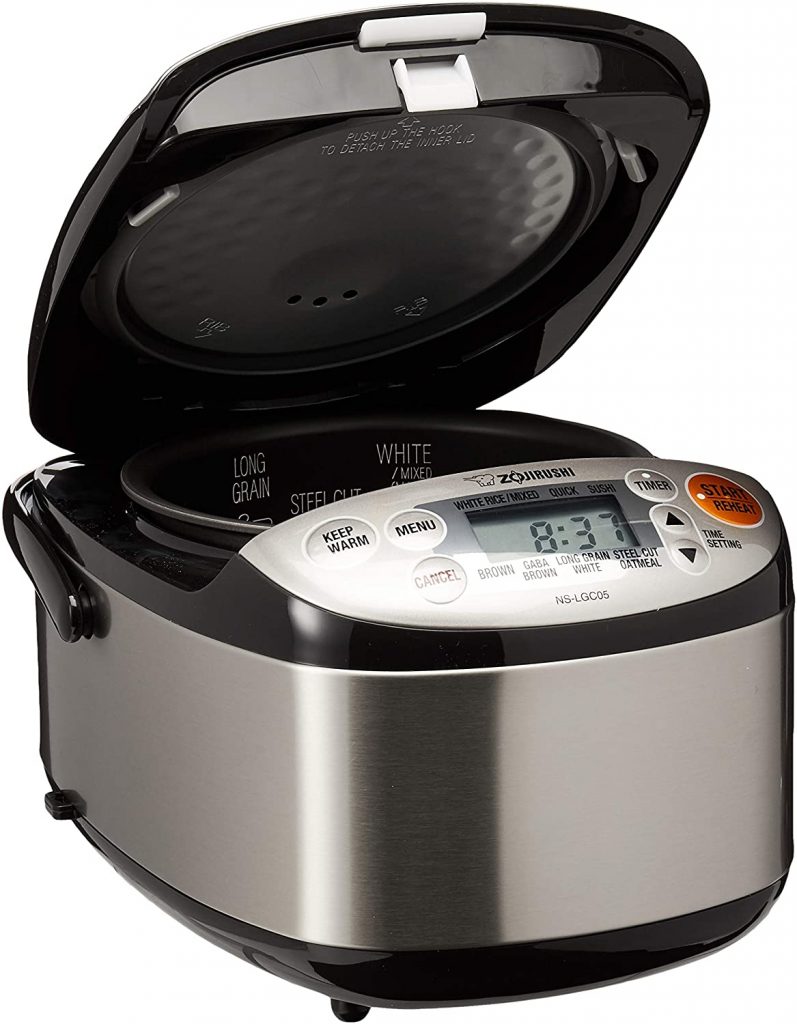 This is an excellent choice for people who want to cook many types of rice or even oatmeal. It has special settings for different varieties of rice and grains. The heating elements are continuous and surround the rice on all sides. The inner lid and tray are detachable and washable. The cooker has a retractable power cord and a compact design that makes for easy storage. This rice cooker includes fuzzy logic technology, as well.
Pros:
Performs reliably due to advanced technology
Easy to clean
Cooks many types of grains according to preset programs
Inner lid detaches for convenient cleaning
Automatic keep warm and reheat cycles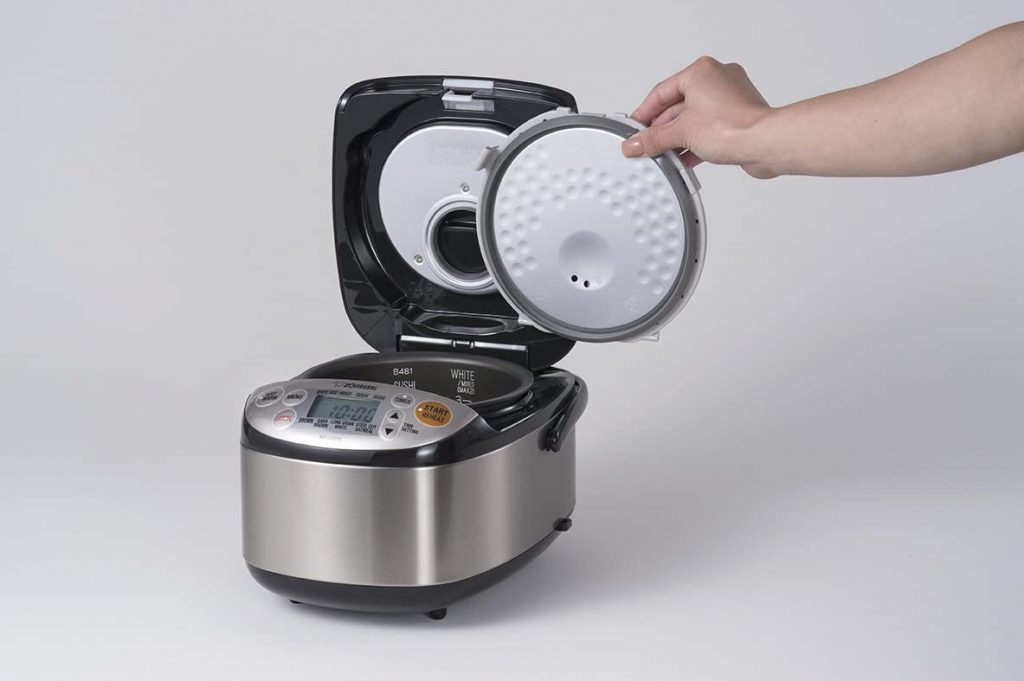 Cons: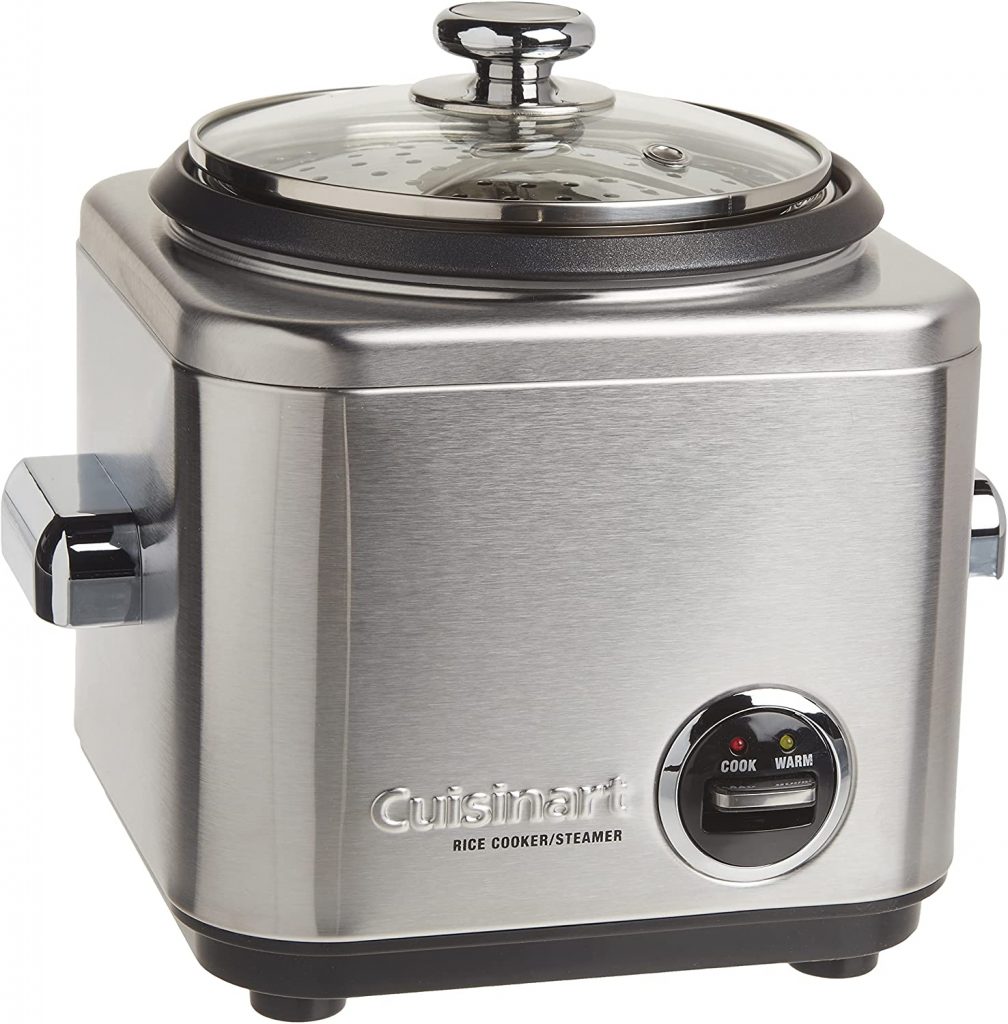 The Cuisinart Rice Cooker has a unique look. It comes in 4-, 8-, and 10-cup capacities. It has the settings and space to cook rice in the bottom and steam meat or veggies in the top simultaneously. The cooking bowl is aluminum coated with non-stick covering. It has a glass lid and comes with the serving spoon and measuring cup. This cooker makes rice quickly and is easy to clean after.
Pros:
Nice looking rice cooker
Quick cook times
Multi-function rice cooker
Affordable
Rice is soft and fluffy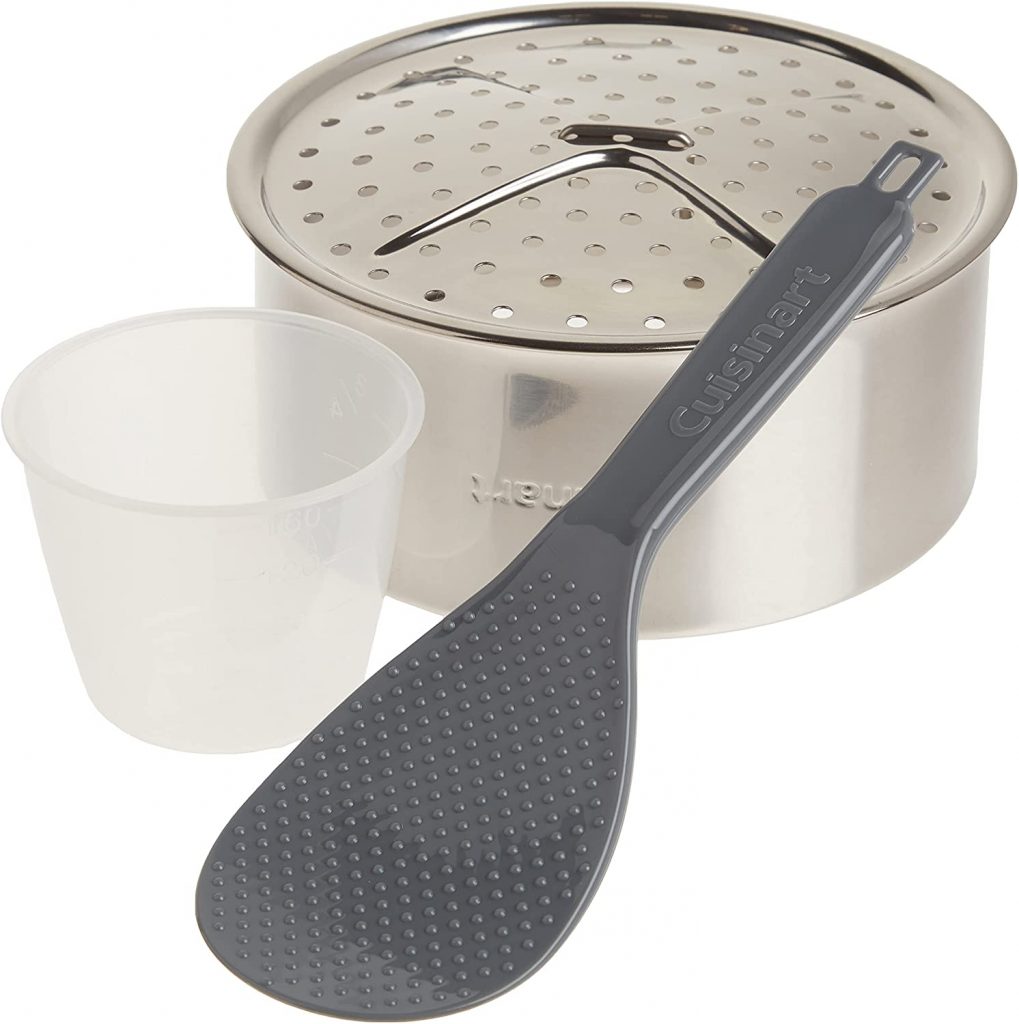 Cons:
Improper use leads to large overflow mess
No extra upgrades
Aluminum inner pot scratches easily
Final Thoughts
Rice cookers are useful appliances for people who eat a lot of grains with meals. Most of them can accommodate all different varieties of rice and even other grains like quinoa and oatmeal. Look for the right size for your needs, as well as the functions you want, the quality of materials that's best, and the level of technology you'll appreciate the most. Make sure you stay within a set budget to get the most value and enjoy the convenience that comes with owning your own rice cooker.
FAQs:
Which rice cooker is best?
Zojirushi is a high-end brand when it comes to rice cookers. Their 5.5-Cup Induction Rice Cooker is one of the best on the market.
What is the best rice cooker 2020?
Zojirushi tops the list most of the time. They engineer rice cookers with advanced technology, so your rice comes out perfect every time.
Are Zojirushi rice cookers worth it?
Yes, they are if you can afford them. They bring convenience and perfect rice to your kitchen.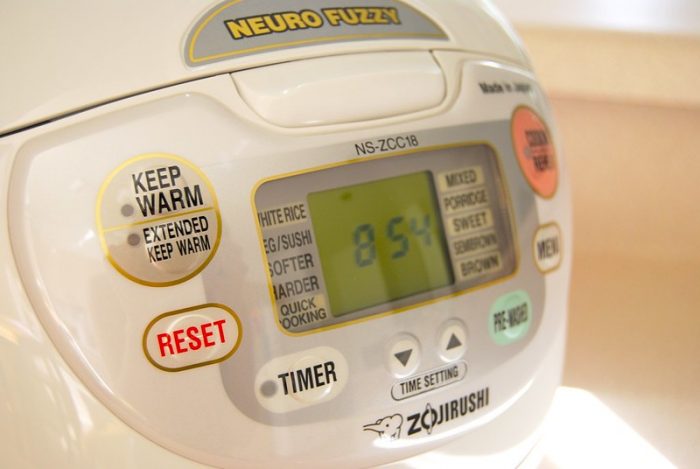 Why are Japanese rice cookers so expensive?
They're more expensive because they're crafted with high-quality materials. They are also engineered with advanced technology to give you well-cooked rice each session.
What is the best affordable rice cooker?
Aroma makes a good affordable rice cooker. Another is the Cuckoo 6-Cup Rice Cooker and Warmer.
What is the best small rice cooker?
This title also goes to Zojirushi for their 3-Cup Rice Cooker. It's a mini rice cooker that produces excellent fluffy rice and is easy to clean.
Are rice cookers safe?
They are safe when used properly. Make sure you measure everything with the included cup. Don't position the rice cooker right against the outlet. Don't leave the cooker turned on when you're not using it.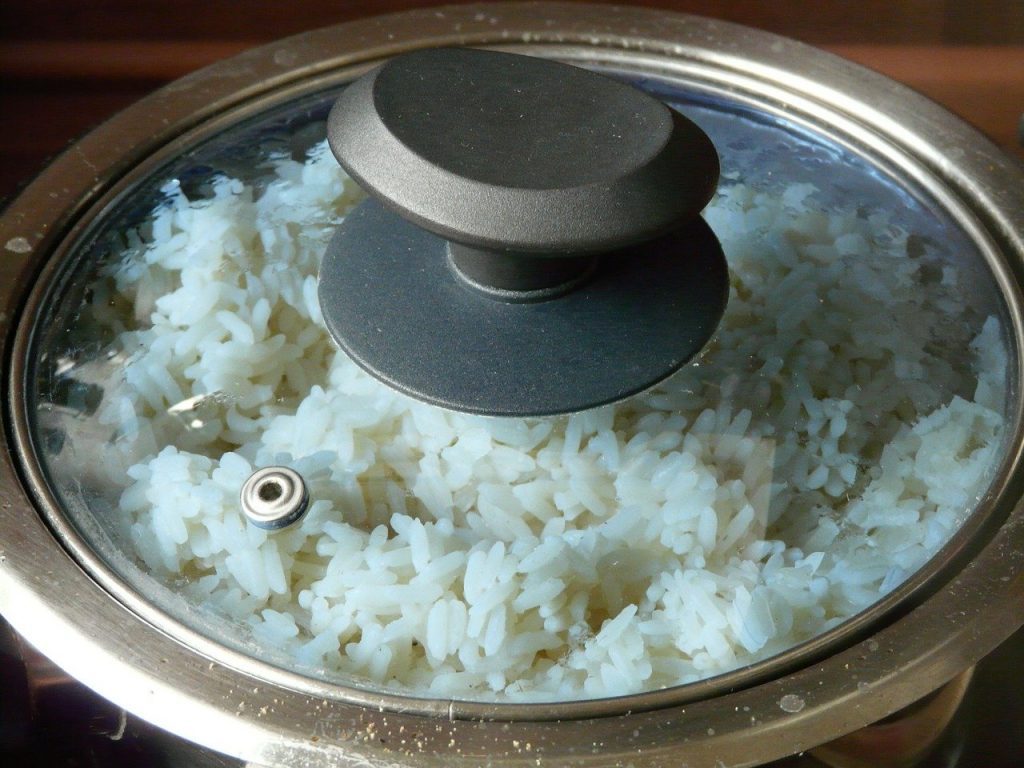 Are cheap rice cookers good?
There are some good rice cookers with low prices. Follow the tips included in this article to help you choose a good rice cooker and you'll find good ones in all price ranges.
Disclaimer: FamilyHype.com (Family Hype & FamilyHype) is a participant in the Amazon Services LLC Associates Program, an affiliate advertising program designed to provide a means for sites to earn advertising fees by advertising and linking to Amazon.com.
DISCLAIMER
(IMPORTANT)
: This information (including all text, images, audio, or other formats on FamilyHype.com) is not intended to be a substitute for informed professional advice, diagnosis, endorsement or treatment. You should not take any action or avoid taking action without consulting a qualified professional. Always seek the advice of your physician or other qualified health provider with any questions about medical conditions. Do not disregard professional medical advice or delay seeking advice or treatment because of something you have read here a FamilyHype.com.