For many new and expecting parents, finding an excellent baby monitor for a child can be a bit hard to deal with. But, if you want to make sure your child is okay, you can do so with this audio and video baby monitor. What are the best ones, though? Which ones will give parents the feed they want to see, and the state of their child so that they're okay? Well, read on to find out as we explore the best audio baby monitor parents can buy.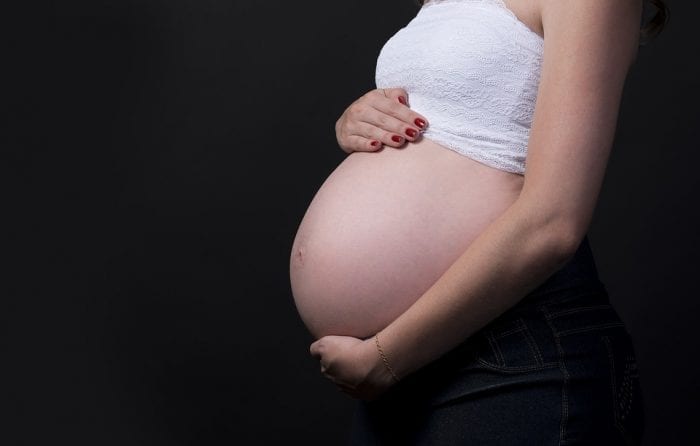 Why Baby Monitors?
The answer is simple. You want to make sure that your child is safe and secure while they're asleep, right? If you have a big home, you may not hear your child crying, and if they're sleeping alone through the night initially, you'll want to make sure nothing goes wrong. If they end up wetting themselves, you want to be in the know on that, and you can do so with baby monitors.
They are helpful, and the live feeds are good, too, especially if you notice something is wrong, and you want to correct it right away. A cry can only tell you so much, but a video feed is so much easier, and it's quite lovely if you're looking to make sure your kid is okay.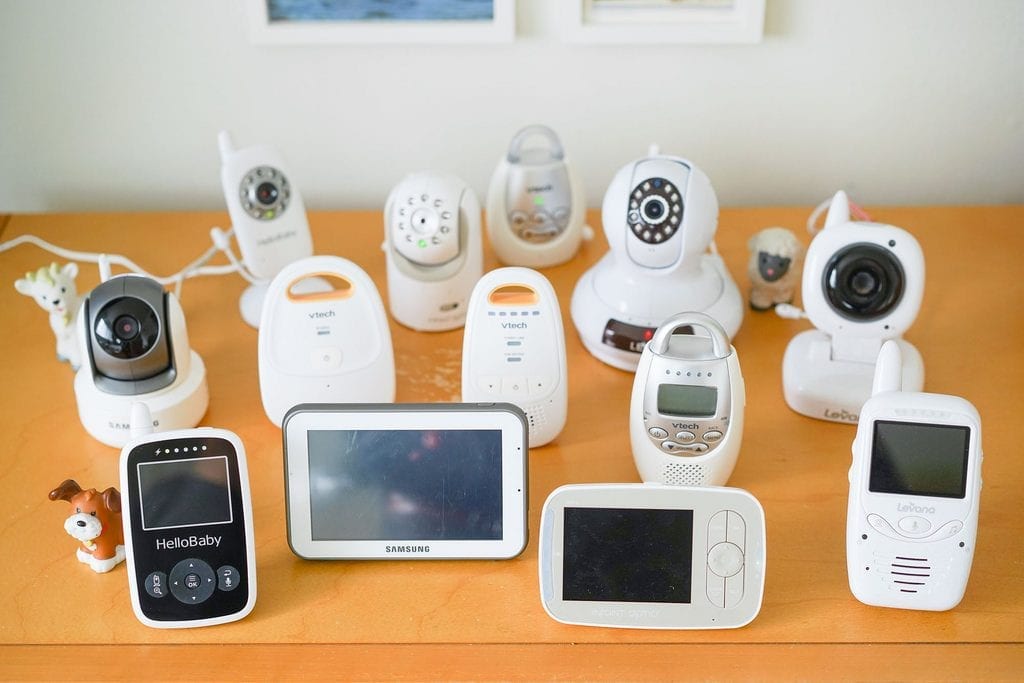 Infant Optics DXR-8 Video Baby monitor
It is a great one and is considered the top choice in baby monitors in the past year. It's got 4.4 stars on Amazon on average, and that's with over 20,000 reviews.
The DXR-8 uses a 2.4 GHz FHSS transmission that is wireless, which is different than wifi. It allows for a more precise sound and color to the receiver. The battery life is pretty good, so you won't have to worry about it dying on you, and it also comes with camera features of remote pan, zoom, and even tilt. It comes with an interchangeable zoom lens and a wide-angle lens that's sold separately. There is also a two-way intercom feature, remote temperature display, and if you don't need the video feed, it also gives you the option to go audio-only.
Motorola MBP36 Remote Wireless Baby monitor
This one is a little cheaper than the first option. It has a decent-sized screen, and it has a good range indoors, so you don't have to worry about it not being far enough. The screen is about 3.5 inches, and it is pretty sweet.
The one downside to this one is that it does come with a blue light located on the transmitter, so it might keep the child awake, but if you put it in a space that won't bother the kid, it can be a worthwhile investment for your home.
BabySense Video Baby Monitor
This one is probably your best one for under 100 dollars, so if you want to go budget on this, this is how. The video baby monitor is a solid one, and for just 75 dollars, it has a 2.4-inch LCD screen, a secure and interference-free connection, and a 2.4 GHz wireless transmission. This one also comes with two-way intercoms, a digital zoom, night vision and infrared vision, room monitoring, and so much more. It's more than just a monitor for making sure your kid is okay. If you notice that it is a little bit cold in the room, you can always utilize this to go over there and fix it, making it even easier for you to use.
iBaby Monitor M65 Smart Digital Baby Monitor
This one is another baby monitor that is highly recommended, and it uses WiFi to send signals to others, making it easy to use. You'll notice when you look at this one that it seems like a little robot, and the monitor has 360-degree views and a 110-degree tilt to it as well, along with 1080p video that includes night vision, and it also has lullabies equipped with this too, so you're getting a delightful deal with all of this. It has so many different features, too, allowing for an excellent experience with this.
This does contain lots of amazing features in this, including temperature, air quality, and humidity sensors, to keep the parent updated on this, and if you're that type of parent, this can be your best friend. This also comes through to your tablet or smartphone, which has remote controlled settings.
There is one potential concern of the hacking of the monitors, but this is a high-end model that makes it almost impossible to hack unless the person is good at that.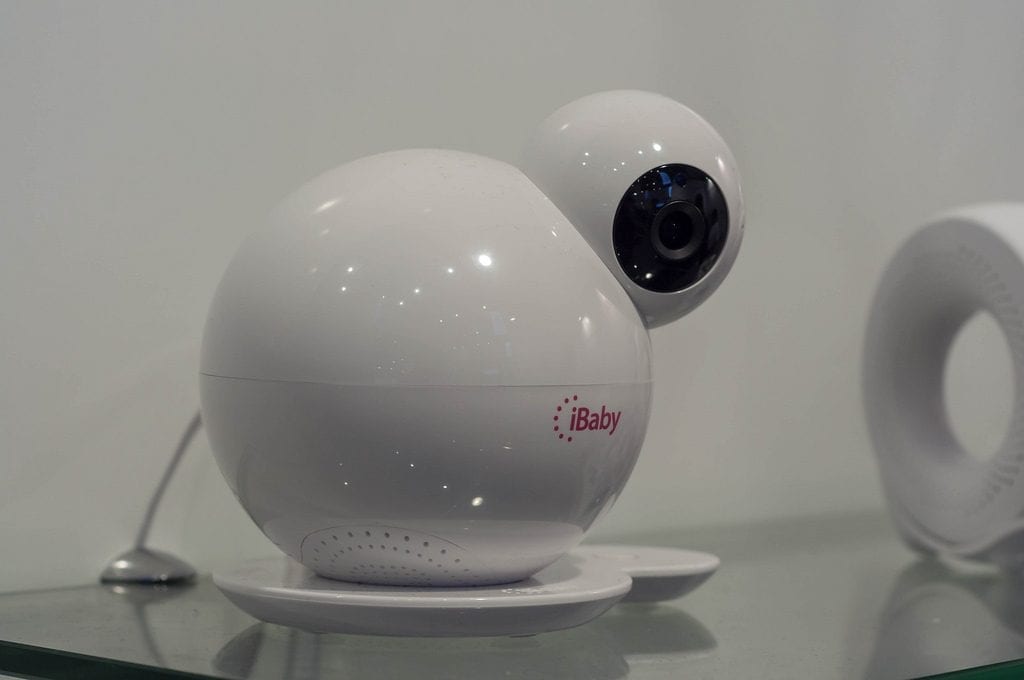 Cloud Baby monitor
Finally, there is this one, and if you want a streamlined experience, this is the best audio baby monitor, and if you have ann apple integrated system already, this may be your best one. It's compatible with most Apple devices, and your laptop, in a secure manner. You can use one tool as a camera, and you can get live feed and quality videos and audio transmitted to another device, or even a third or even a fourth one. By using the "parent unit you can talk to the child through there as well, allowing for a two-way radio system, and for the parent, you can even put on lullabies, white noise, and even a night light if you need this. If you do have any sound or motion whatsoever, they'll inform you of what's going on.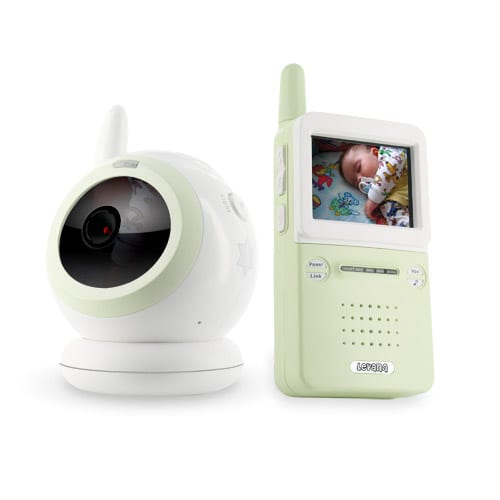 Baby monitors that have a video feed are perfect for the parents that are a bit concerned about their child's well-being. You can make sure that your child is safe and secure with this, and in turn, it will allow for a better and more rewarding experience. In turn, you'll be able to keep your baby entertained, too, and this can help them fall asleep as well, making it even better for everyone at the end of the day since it can help in many different ways too.
FAQs On Best Audio Baby Monitor
Now that a lot of baby monitors are available in the market, it becomes a little tricky to choose the best one. We gathered the best in 2019, so you can easily decide:
Motorola MBP50 Digital Video monitor
Arlo Baby monitor
Motorola MBP481
Tommee Tippee Closer to Nature Video Sensor Monitor
Moobox ProXT camera
Every year, you can find different reviews of baby gears like strollers, baby seats, cribs, and even baby monitors. In case you are curious about 2018 best baby monitors, we gathered the details for you. Nanit Smart Baby Monitor has been named the best baby monitor in 2018. This baby monitor is an over-the-crib wifi camera. Aside from the standard features being offered by the smartest baby camera, Nanit offers sleep insight reports and scores using the app.
Do audio baby monitors emit radiation?
Yes, it does. The audio type of baby monitors works by transmitting sounds and emitting radiation when noise is sensed from where the baby is. It reduces the microwave radiation that your baby will be exposed to.
Research shows that the audio type of baby monitors tend to be safer than the traditional digital baby monitor. Since it features low emission, it helps in reducing the exposure of the baby to EMFs. However, while it tends to be safer, there is also some distinct disadvantage using the audio baby monitors. Unlike digital monitors, audio baby monitors may not be as bright as the traditional ones. Signals may not be that strong compared to digital baby monitors (
more about it here
).
What's the best baby breathing monitor?
Most experts recommend Owlet Smart Sock to monitor the heartbeat and monitor of a baby. It uses a clinically-proven pulse oximetry technology that monitors the heart rate and oxygen of the baby. It is one of a kind that made it the best baby breathing monitor.
Can EMF radiation from our baby monitor harm my baby?
Baby monitors emit radiation, and this can be dangerous to babies. Good thing, you can find the best audio baby monitor that features Low Emission, and these are safer for babies.
Best Audio Baby Monitor Other Resources
Last Updated on April 6, 2021 by Marie Miguel
DISCLAIMER
(IMPORTANT)
: This information (including all text, images, audio, or other formats on FamilyHype.com) is not intended to be a substitute for informed professional advice, diagnosis, endorsement or treatment. You should not take any action or avoid taking action without consulting a qualified professional. Always seek the advice of your physician or other qualified health provider with any questions about medical conditions. Do not disregard professional medical advice or delay seeking advice or treatment because of something you have read here a FamilyHype.com.