Books are the perfect gifts for kids ages five and up. This age range is a great time for them to learn since they can easily retain in their minds the knowledge passed onto them. At the same time, they are now developing more independence, and their ability to read more complex books is now showing.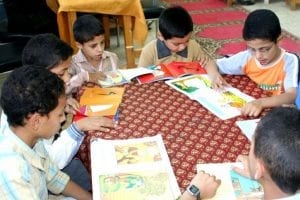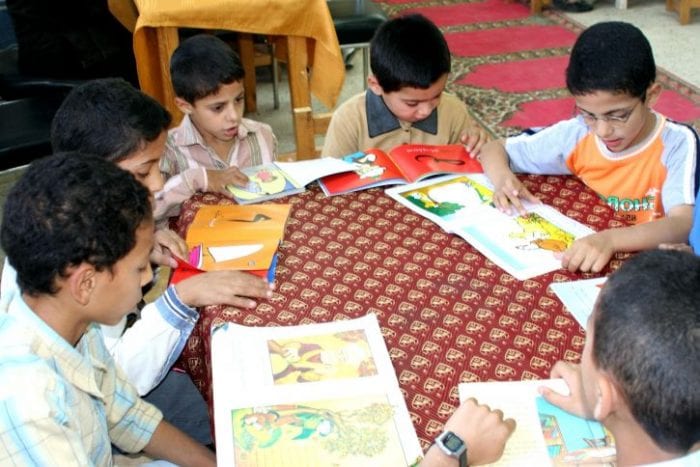 Picking the best book about music and art academy can be a little bit challenging. You might wonder what the trend for reading materials today is. Are kids still familiar with what comic books are? How would you know what reading level they are now at? Are classic books boring for kids? Which books are still relevant when it comes to today's advancement?
Several things may come to your mind. Worry not! We're here for you as you select the best books for third-grade boys.
Choosing The Correct Materials
Books are relevant in a child's life. It serves as a new teacher that enhances their vocabulary skills and object recognition skills. They can also be a way to spark their curiosity about the things around them. Teaching them the love for reading can help them with skills they can use in the future and not lose sight of educational focus.
However, there are several questions you have to ask yourself before buying the best books for third-grade boys, these being the following:
Are these stories appropriate for their age? Make sure that the stories are apt for their age. There may be times you might choose books that are too easy for their age, such as picture books and lift-the-flap books. In other scenarios, you might even give them scientific books. If they are not age-appropriate for your young reader, this might disrupt their interest in reading.
Is the subject appealing to my child? You alone know what interests your readers. If they love mysteries, then maybe detective books like the "Grade Detectives" series can be the go-to books for you. Ensure that whatever book you choose will tap into his or her likes and hobbies. The best books for 3rd-grade boys should cater to topics or genres that happen to amuse and intrigue them. Like, for example, "Secret Explorers" or books about mythical creatures.
Can my child understand the new series of vocabulary placed inside the book? Third-graders are usually capable of handling stories with complexity. However, there should be a proper balance in their vocabulary. Some terms should be relatively familiar to them, but they should also include some challenging words. The best approach to this is to be there always just in case they are unfamiliar with some words. Choosing the best books for the 3rd-grade reader should include those that will expand their pre-existing vocabularies.
What will my child learn from this kind of book? These books should teach them both the technical sides of reading and values, which are practical in his or her daily life. It should focus on the basic concepts of reading, such as repetition, phonics, metaphors, and other tools in the literature. At the same time, the best books for third-grade boys should not skip on the values of best-friend relationships, love, and peace.
The Ideal Books On Third Graders
Now that you know what to scrutinize when choosing the right books for your child, it is also important to at least have a glimpse of specific books that fit the category. Hence, here are five of the perfect book recommendations for the best books for third-grade boys.
"Dog Man" by Dav Pilkey: This graphic novel series follows the adventures of a part-dog, part-human hero and is a favorite among young readers.
"Amber Lee Anonymous Letters" by Julia DeVillers: This sweet story revolves around a young girl named Amber Lee who receives anonymous letters and embarks on a journey to uncover the sender's identity.
"Lunch Lady" series by Jarrett J. Krosoczka: These hilarious books follow the adventures of a lunch lady who also solves mysteries and fights crime in her school.
"The Chocolate Factory Ghost" by David O'Connell: This delightful chapter book combines elements of adventure, solving mysteries, and a chocolate factory, making it a fun read for newly independent readers.
"The Wild Robot" by Peter Brown: This captivating story follows a robot named Roz who finds herself on a wild island and learns to adapt to her new environment.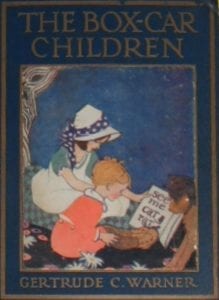 The Last Kids On Earth By Max Brallier
About a group of kids trying to save the world from the apocalypse. Great combination of adventure, emotional intelligence, and humor!
Mrs. Piggle-Wiggle By Betty MacDonald
"Mrs. Piggle-Wiggle" is a woman whom parents call whenever their children are misbehaving. It is one of the best books for 3rd-grade boys since it's a great way to show the children how important good behavior is. This one's a fan favorite.
Sideways Stories From Wayside School By Louis Sachar
Instead of having thirty classrooms placed side-by-side, the builder made the rooms stacked over the other. Find out what story each new school room has—especially those on the 13th floor! It is the best book for elementary school third graders to enhance their creativity and imagination.
Real Friends By Shannon Hale
"Real Friends" (new best friends) tackle the ups and downs in a friendship and how to address its challenges. This one is true, full of values of making a new friend as a new kid.
The Boxcar Children By Gertrude Chandler Warner
"The Boxcar Children" is a series full of adventure and lessons. If your child can't get enough of them, you can buy its other issues.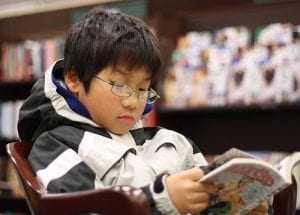 Remember that the best books for third-grade boys are not the most lavish nor the most expensive ones. These are the books about art academies that are designed and written well. Hopefully, you can invest in these books to provide your child with the gift of knowledge.
Frequently Asked Questions (FAQs)
Should Preschoolers Read Chapter Literature?
Which Titles Should Third-Grade Students Be Reading?
Magic Tree House Is Appropriate To What School Level?
How Long Should A Third Grader Read Each Day?
What Age Group Is Charlotte's Web?
Junie B Novels Belong To What School Level?
What Is The Most Popular Children's Reserve?
What Reading Level Is A 10-Year-Old?
Should A 7-Year-Old Read Chapter Books?
What Age Group Do Harry Potter Novels Target?
What Should A 9-Year-Old Read?
Last Updated on April 13, 2023 by Rejie Salazar
DISCLAIMER
(IMPORTANT)
: This information (including all text, images, audio, or other formats on FamilyHype.com) is not intended to be a substitute for informed professional advice, diagnosis, endorsement or treatment. You should not take any action or avoid taking action without consulting a qualified professional. Always seek the advice of your physician or other qualified health provider with any questions about medical conditions. Do not disregard professional medical advice or delay seeking advice or treatment because of something you have read here a FamilyHype.com.