Finding out that a little one is going to be joining your family is exciting news. With this news comes the purchasing of all the home products that you will need for your baby. Amongst all these things that you will have to buy, a crib is one of the most important things. There are countless options available to you that it can sometimes be hard to know where to begin your search.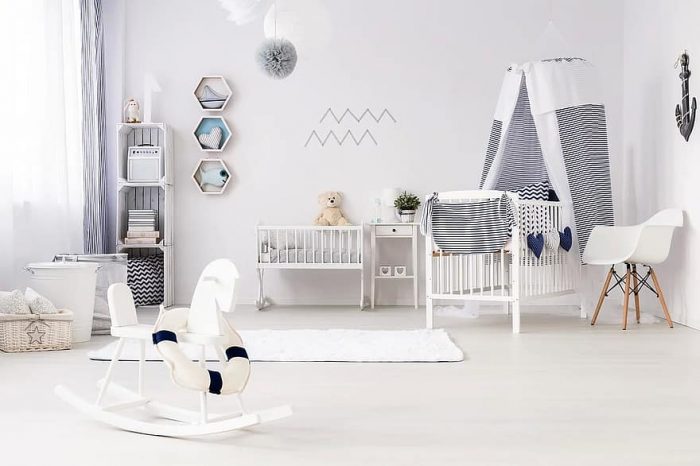 It is crucial to consider different factors when buying a crib for your little one. Aside from the price, it is also essential to look at the materials and safety features. In this article, you will see a list of the types of Dream on Me Crib with specific product descriptions to narrow down your choices. As you continue reading, you will also find out more about the convertible cribs and mini cribs that might give you a better understanding of what options you have and what would be more beneficial to your baby in the long run.
One well-known brand of cribs is the Dream on Me (DOM) line. This crib line features numerous crib and the best crib mattresses options. With anything from a standard crib to a convertible crib to a portable crib and all the cribs in between. To know if a Dream on Me crib is the best choice for you and your baby, this Dream On Me crib review was put together to outline important things that you need to know. After reading this review, you will be able to decide whether or not a Dream On Me crib is the right choice for you.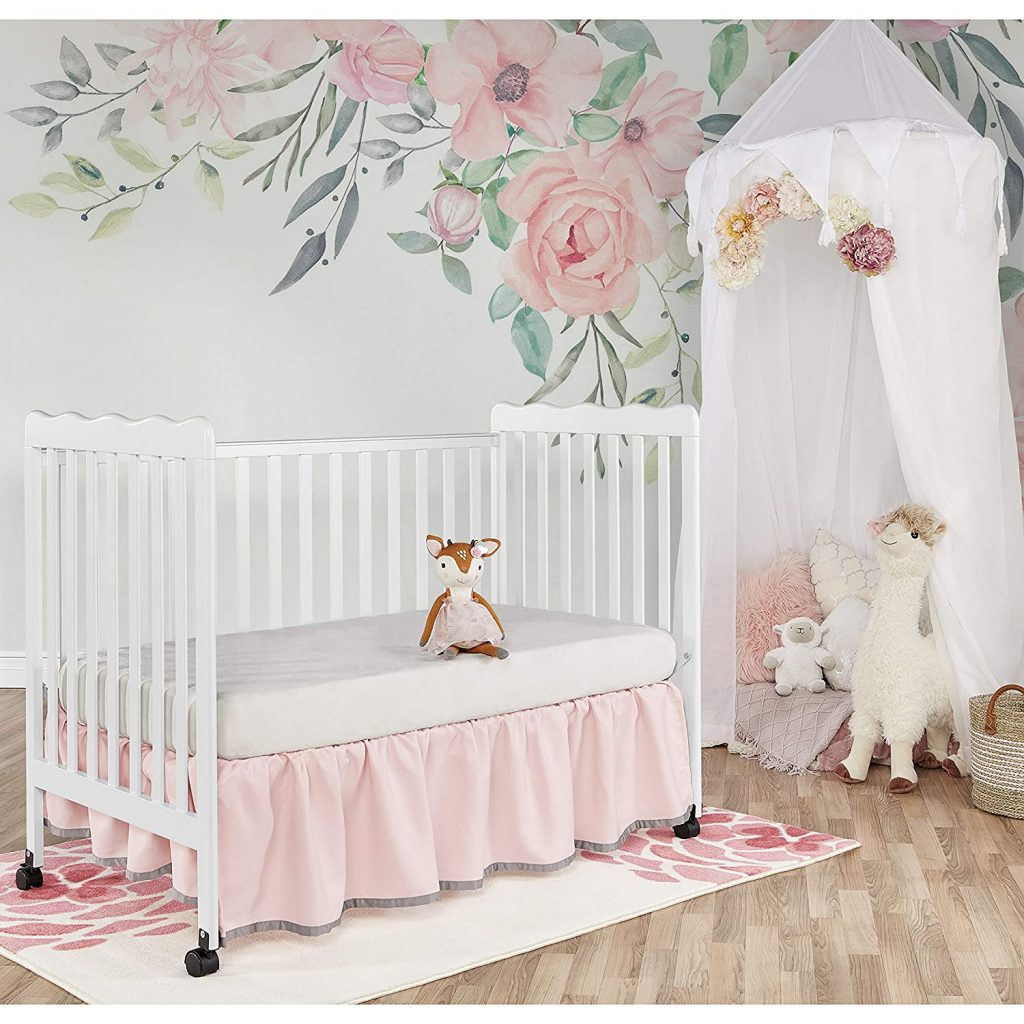 The Classic 3 is stylish and has a unique rail design and locking wheels that ensures safety for you child. It is also convertible to a toddler day bed which makes it a good choice if you are looking for a baby furniture that lasts.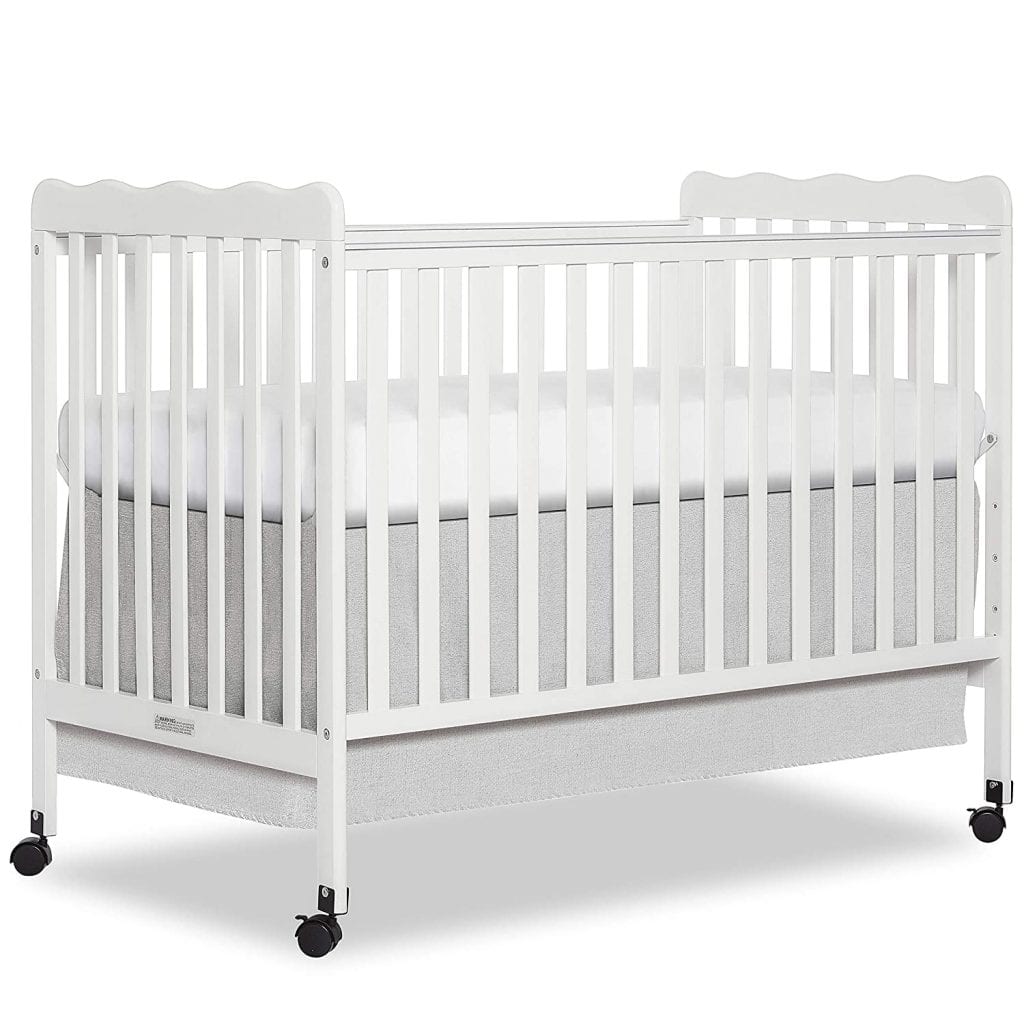 Dream On Me, Anna 4-in-1 Full Size Crib and Changing Table Combo, White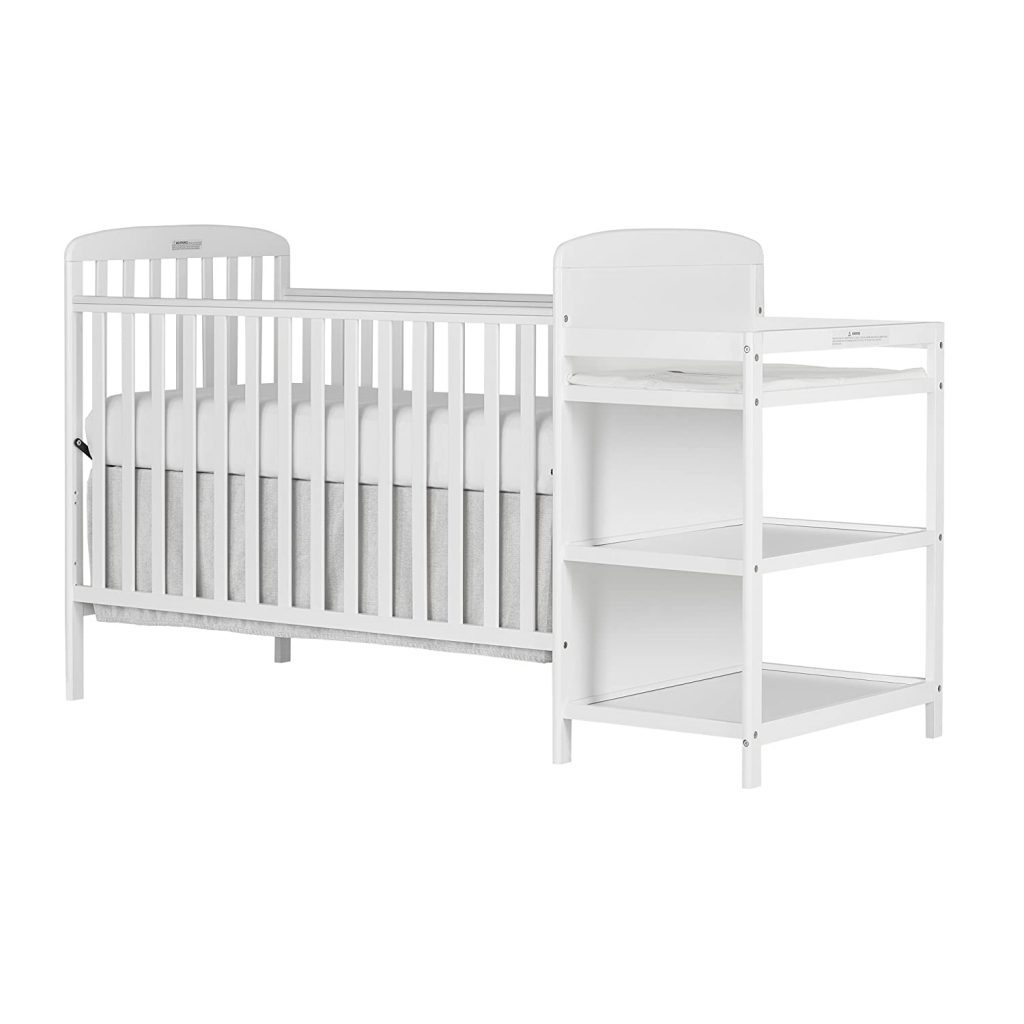 This type of crib is a great example of a versatile crib, you can switch it to a day bed or a full size bed depending on your little ones needs. The Dream On Me Ann cribs also come with a changing table and storage shelf which makes it a practical option if you want to keep everything accessible and organized.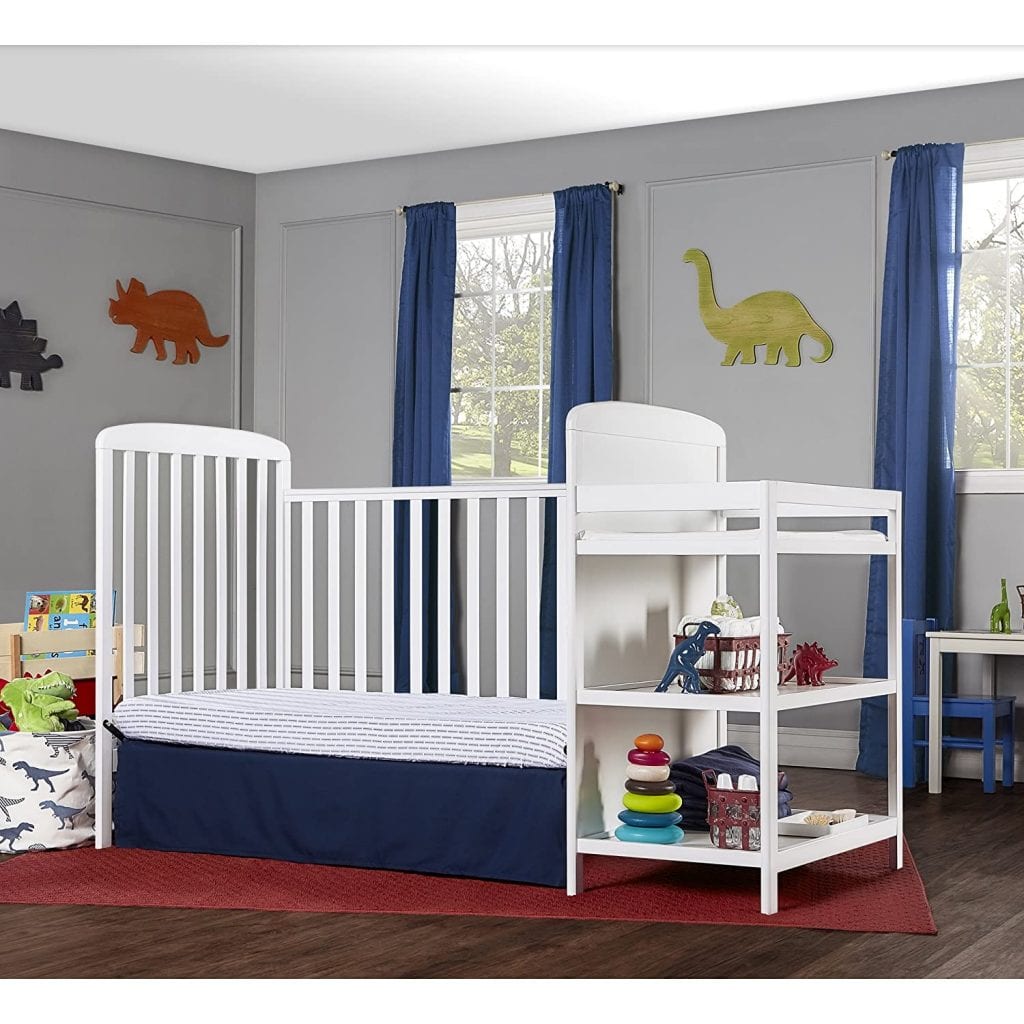 Dream On Me, Synergy 5-in-1 Convertible Crib, White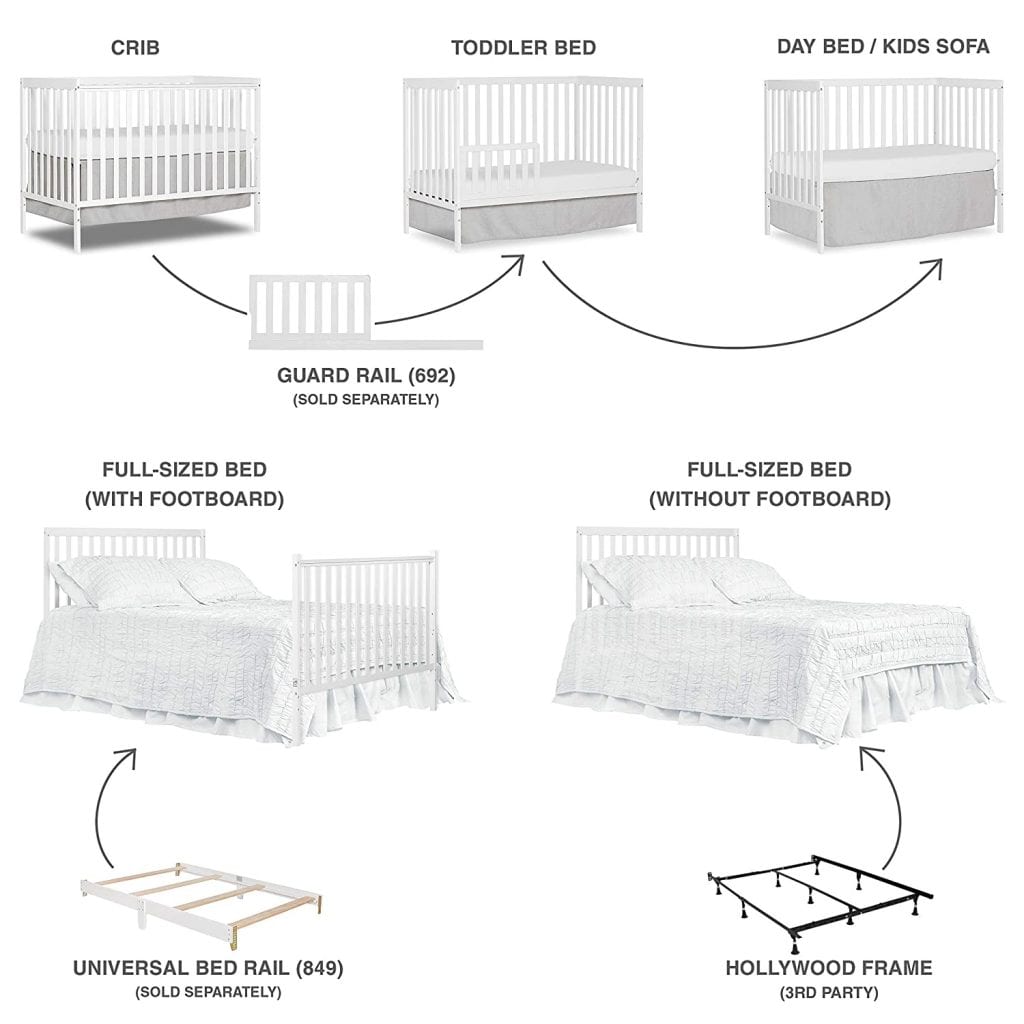 Synergy cribs come with 13 attractive finishes perfect for any theme that you have in mind. The standard full size crib can be easily converted to a day and full size toddler bed and it is also made with durable materials  that passed the CPSC and ASTM safety standards.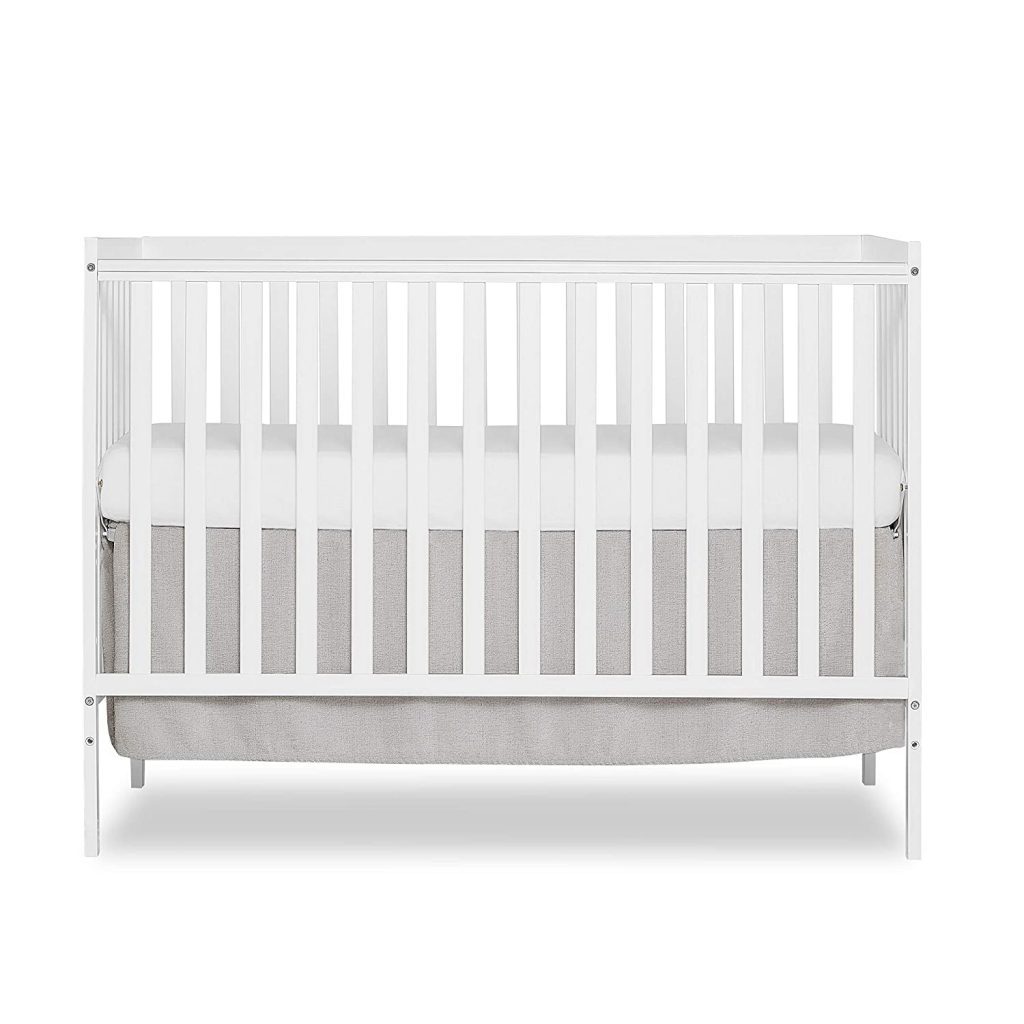 Dream On Me Universal Convertible Crib Toddler Guard Rail, Steel Grey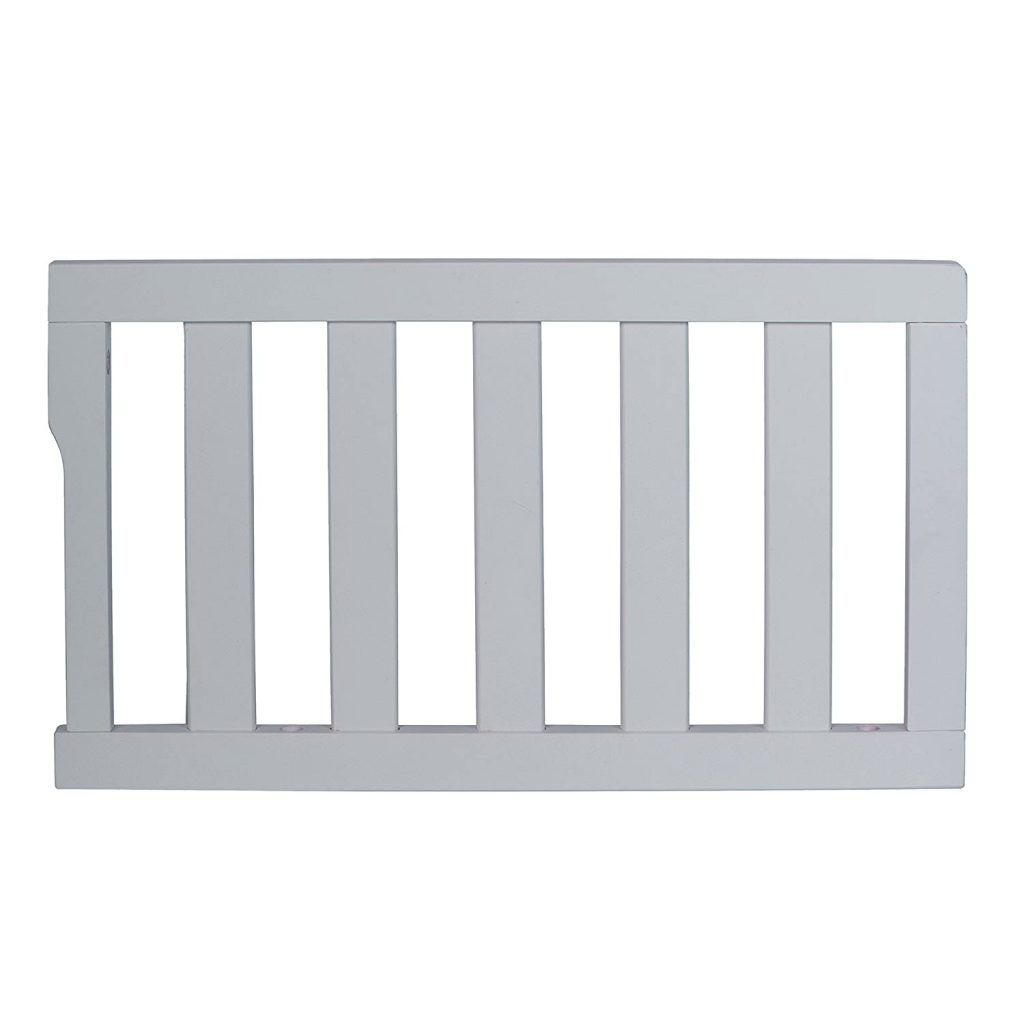 The guard rail of this Universal Convertible cribs are made of solid wood and adds extra security as you convert your crib into a toddler bed. The cribs are available in both contemporary and traditional styles.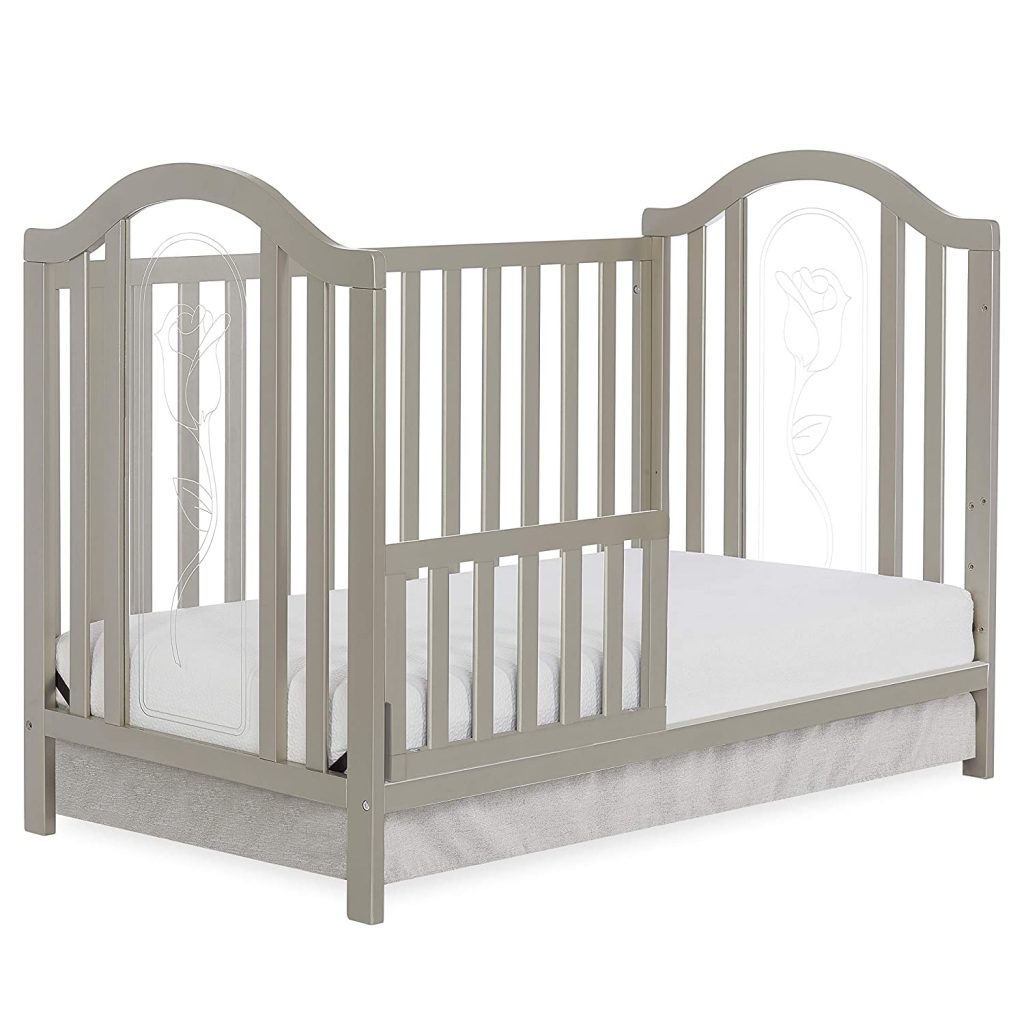 These cribs buying guides will tell you about the dream on me Ashton convertible crib, and whether this nursery furniture is the right option for you. The dream on me Ashton convertible crib is not only good nursery furniture, and is a full size crib for babies, but with the easy to assemble features, you can have this as a toddler bed that they can enjoy. This crib is made up of solid wood, and every kid that's part of the dream on me Ashton line is made to the highest safety standards, and so long as you put this together correctly, it will adhere to the safety standards that you have.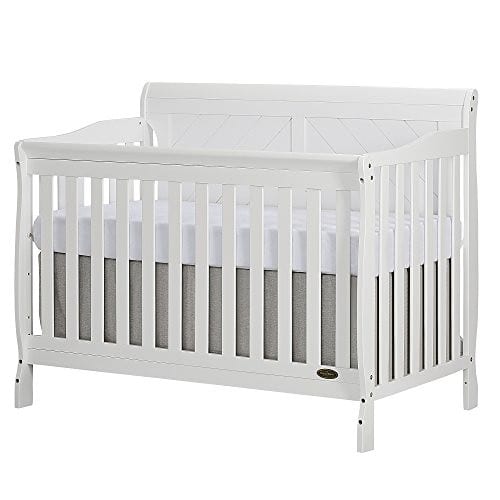 Dream On Me Crib Review
The most popular DOM crib is the Violet 7 in 1 crib. This convertible crib has seven different styles that you can put the crib into in order for it to grow with your baby. This DOM crib options include a toddler bed, a day bed, a twin bed with two options, and a full-size bed (with or without a headboard). The crib mattress that comes with this crib and other DOM cribs is also highly recommended by parents who have used this brand. The Violet 7 in 1 crib is durable because it is made from strong pine wood. This cheap baby cribs is available for purchase in five different colors and at an affordable price
The awesome part of a convertible crib, especially the 7-in-1 version of this convertible crib, is it can be turned from a small standard size for the crib to even a standard size day bed and toddler bed.  Having a standard size bed for your kid is great, because they'll be able to grow into the standard size option. 
The convertible crib is simple to put together, and with a convertible crib, you can move it from the standard size you were using, to a bigger standard size as the child grows. And not only that, the convertible crib eliminates the prospect of buying a bunch of cribs, since once the child grows, you simply use the convertible crib to change. 
Overall, a convertible crib does have the options of a mini crib and a standard size version of the crib which will help. A convertible crib is great for parents on a budget, and they're quite affordable as well, offering free shipping in most cases with a dram on crib. 
Many parents put in smart home and home security systems to help protect their kids, but one of the best ways to protect them is to make sure their crib isn't too small for them. A convertible crib helps grow with the child, and a mini convertible crib does the job for a great price. 
Another favorite crib from the DOM crib line is the Aden Mini 4 in 1. Parents have raved about this mini crib for a very long time and love the fact that it is also a convertible crib. This mini crib can be converted into a day bed and a twin bed for those who have smaller children. 
These are just two of the options of cribs that you can get from Dream On Me. This crib line offers cribs for every type of parent and every type of baby. All have been frequently used by parents and will continue to be used by parents. They are a good investment to make for your child while they are in need of a crib.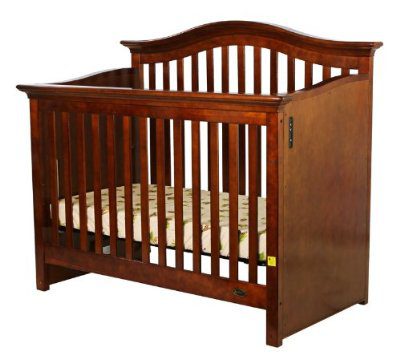 What About The Dream On Me Ashton Crib? 
The Dream on me Ashton crib is a solid wood crib that comes with a great bedframe, and is a one of the cribs toddlers love.  The mattress of the Ashton cribs support underneath this is pretty solid, so you don't have to worry about the crib mattress sliding either. 
This crib comes with an adjustable mattress, which is a great feature for a convertible crib.  A convertible crib is something that works for a child, since it's easy to assemble, and you don't have to buy a bunch of baby furniture either. With the adjustable mattress for baby cribs, you can change the height of your convertible crib mattress, which is great for when the child grows. With an adjustable mattress, you'll be able to keep this around for the child as they get bigger and bigger. 
The dream on me Ashton crib comes in a variety of colors, but most of all it's a convertible crib. What's so great about a convertible crib? Well, you can change this from a regular size crib to a full size bed for a child as they grow up.  This can be the perfect toddler bed for parents who don't want to spend a bunch of money mon different baby cribs and child and toddler beds.  Not only that, having a full size bed saves you a bunch of money, since children and toddler sizes will use this full size bed, and over time, they'll be able to grow into this. 
Is it simple to change this convertible crib into a daybed and full bed option?  Yes, it is possible with Ashton cribs.  The fact that it's easy to assemble is one of the highlights for this. it comes with a conversion kit along with safety standards you can use.  Not only that, once you use the conversion kit to make it a standard size bed, you'll then be able to use this as a baby and toddler sleeping option. 
This is one of the best baby products, and it works well with ASTM safety standards.  Once the bed frame is set up, it will stay upright. The cribs frame is made of pine wood for some versions, or cherry wood for others, but usually parents like the pine wood simply because it looks clean and fits with the place. 
This solid wood crib fits all the safety standards, but anything extra is sold separately. But luckily, while it is sold separately, it's quite easy to get, which is why many parents like the dream on me Ashton crib. 
Dream On Cribs: Are They Safe?
Yes, Dream On Cribs are safe. Before these products are able to be sold on the market, they have to meet the safety standards that are set forth by the CPSC and the ASTM. Each of these companies is in place to ensure that all cribs are designed to protect the baby that will be sleeping in them. If the Dream on Cribs were not safe, they would not be on the market. 
The dream on me Ashton convertible crib is one of the safest baby cribs on there. the crib mattress is adjustable, so if the child starts to grow, you can change the crib mattress to a different size crib. The higher crib mattress is good for babies, but you can change the crib mattress to a smaller size as they get older and stand up. 
With the convertible crib, you may want to change the crib mattress to a smaller size as they get older when you notice them going near the frame.  That's because if the crib mattress is too high, there is a chance that they can get out of there. you can adjust this to a standard size crib after they outgrow the newborn crib mattress through, so this convertible crib offers a crib mattress that is safe for all children, and will keep baby safe.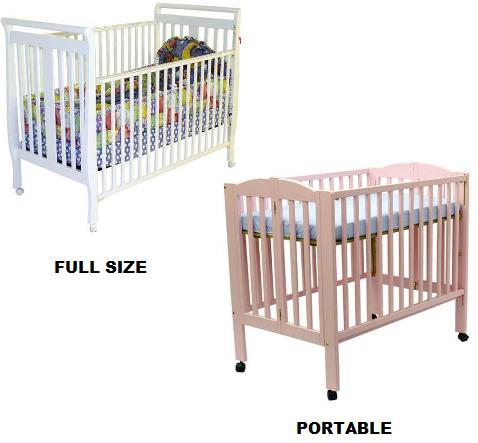 Where Are Dream On Cribs made?
The Dream On Cribs are made in China or Vietnam, but the mattress itself is made in the United States.
What Is A Mini Crib?
 A mini crib is a smaller and more portable crib option. They can easily fit into small areas and are considered a portable crib so they can be taken with you, if necessary. In addition to the mini crib being smaller, they are also less expensive than a standard crib. The sheets that are used on a mini crib are also smaller so you will not be able to use a standard sheet on a mini crib or a mini crib sheet on a standard-sized crib. One benefit of the mini crib is that the crib mattresses can be purchased in different depths. This way, you are able to make your baby more comfortable with a thickness that works the best for them. 
A mini crib differs from a standard size crib because it is a smaller size. While a standard size crib doesn't change, a mini size crib will be able to be adjusted as needed. 
Most parents will get a standard size crib because a standard size crib is usually the easiest to find sheets for, but this mini size crib will also do the trick, since with a mini size crib, you can also put this to a standard size crib too. 
A standard size crib can be used for newborns and small children, but with a convertible crib, you also get the mini size crib benefits, but also the standard size crib options too. 
Before you choose to buy a standard size crib or a mini size crib, you might want to check to see if a standard size crib will fit all of the options that you need from your convertible crib. 
How Do I Convert My Dream Crib To A Full-size Bed?
In order to convert your Dream Crib to a full-size bed, you will need to first gather the necessary parts that will be sold separately. Once you have then parts, you will use the back rail as the headboard of the full-size bed. In the convertible kit that you will have to purchase there will be foot platform posts and rail posts. When you are ready, ensure that you research the proper convertible kit for this convertible crib. When you convert this to a toddler bed, it can go up to full size, which is great if you don't want to buy a full size bed set.  This toddler bed will last a child for a long time.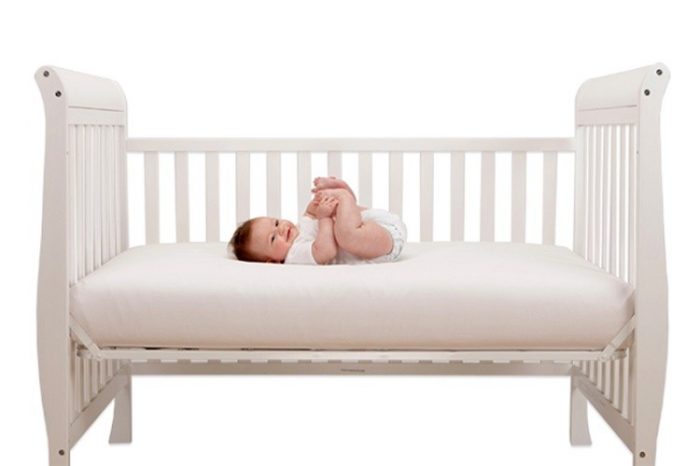 The full size bed is great too, because with the full size bed, you can teach your child how to use it, and a toddler bed will last through the years. Full size is actually bigger than a toddler bed, so if you don't want to spend the extra money on a toddler bed, getting the Dream on me Ashton convertible crib might be your best option if you want a standard size crib, and also a toddler bed all in one location. 
Is Ikea Sniglar Crib Safe?
Yes, the Ikea Snigler crib is a safe crib. All cribs on the market have to be tested and meet the safety standards set forth by the US. Amongst many tests, on particular one is the crib has to maintain stability as if a toddler was jumping on it. Many parents recommend these Singlar cribs and they are relatively inexpensive. The Ikea Sniglar crib is also a convertible crib so you can use this crib even when your child grows to reach those toddler years. This crib is one of the safer home products to have for your child.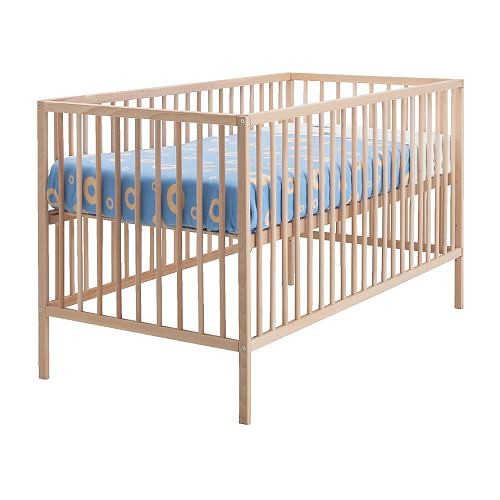 What Is A 7 In 1 Crib?
A 7 in 1 Dream On crib is designed to grow with your child. It is a convertible crib that has 7 different styles and setups. A 7 in 1 convertible crib can go from a crib to a toddler bed to a day bed to a youth bed and then to a full-sized bed. The mattress of this convertible crib can be positioned in 4 different ways in order to suit the setup that your child needs. The convertible crib goes all the way up to a standard size bed for kids, so you can use the standard size bed as they get older, but also the convertible crib for when they're smaller. 
You don't have to worry about standard size being too big for them either. When they are ready for a standard size bed, you can simply take this convertible crib, move the front, and extend it out. The beauty of a convertible crib is this is very easy to go from a crib to a standard size bed.  It can even go from a newborn to a standard size crib option for you and your child. By having this cribs standard size function for your convertible bed, you'll save a lot of money, since the convertible crib does grow with your child.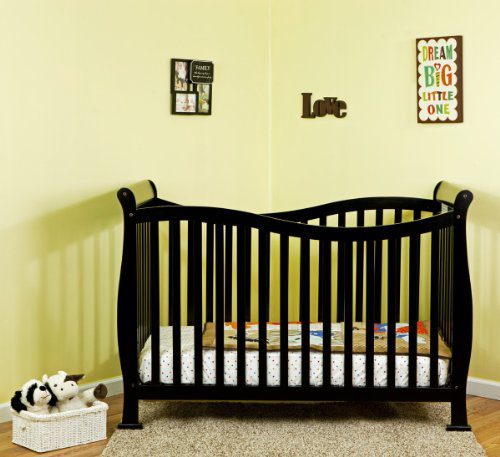 Are Mini Cribs Worth It?
To some families, mini cribs are worth it and to others, they are not. Before purchasing a mini crib there are a couple of things you have to first consider. If you have a big baby or if big babies run in your family, then skipping a mini crib and going right to a standard crib might be your best choice. This is because your baby will outgrow a mini crib quickly and need a standard crib anyway. But if you anticipate your child remaining on the smaller side then a mini crib might be beneficial. Mini cribs also fit better in smaller areas and are less expensive than standard cribs. Mini cribs are also now made to be convertible cribs so if your child remains on the smaller side and likes to be in a tighter spot, then a mini crib might be the best fit. So deciding if a mini crib is worth it, you should think about your specific child and also the space and needs of the family. 
Is A mini crib Smaller Than A Pack N Play?
Yes, a mini crib is smaller than a pack n play. A majority of the mini cribs measure around 38" by 24". On the other hand, pack n plays measure around 40" by 28". 
What Age Is A Mini Crib For?
You can use a mini crib from birth until your child is between one and two years old. At this point, your child will likely outgrow the mini crib and be ready to transition into a toddler or twin bed. If you have a mini crib that is also a convertible crib, then your child will be able to use the crib for a longer period of time because it can change with your child.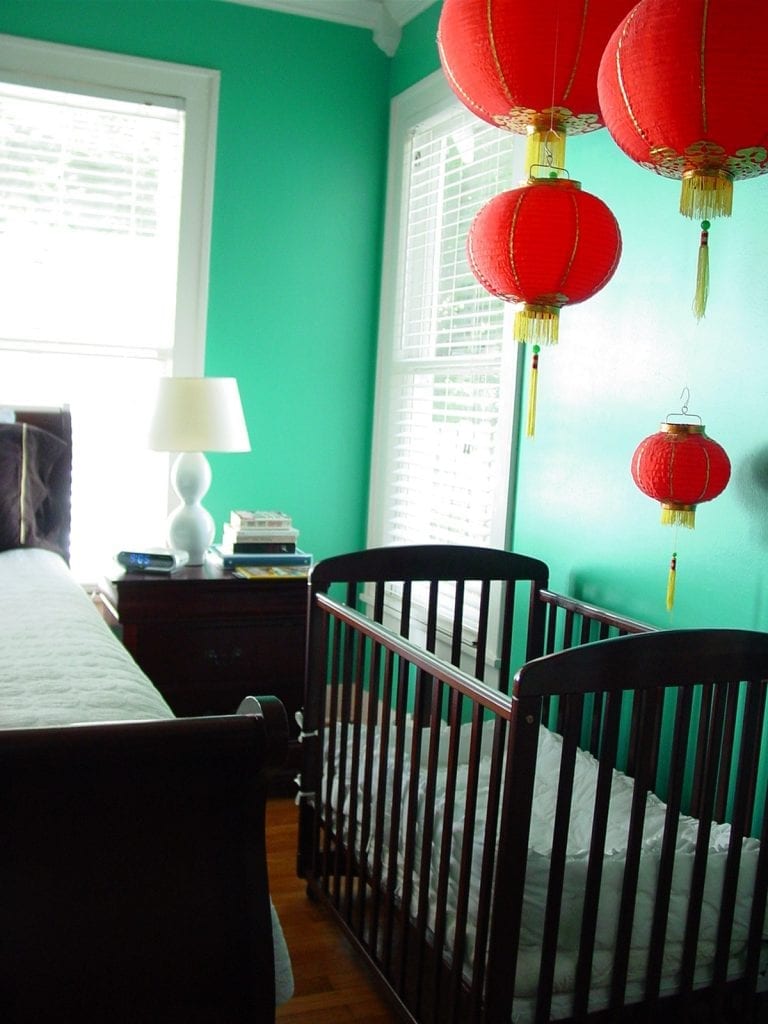 What Can I Use Instead Of A Crib?
There are a few different options that are available to you instead of a crib. Some of these options include cosleeping, a baby hammock, a floor bed, or a pack n play. You can also DIY a bed. 
Dream On Me Convertible Cribs Other Resources
BBB Org Phone Number
Don't Waste Your Money Phone Number
Our Sleep Guide Phone Number
Last Updated on April 29, 2023 by
DISCLAIMER
(IMPORTANT)
: This information (including all text, images, audio, or other formats on FamilyHype.com) is not intended to be a substitute for informed professional advice, diagnosis, endorsement or treatment. You should not take any action or avoid taking action without consulting a qualified professional. Always seek the advice of your physician or other qualified health provider with any questions about medical conditions. Do not disregard professional medical advice or delay seeking advice or treatment because of something you have read here a FamilyHype.com.