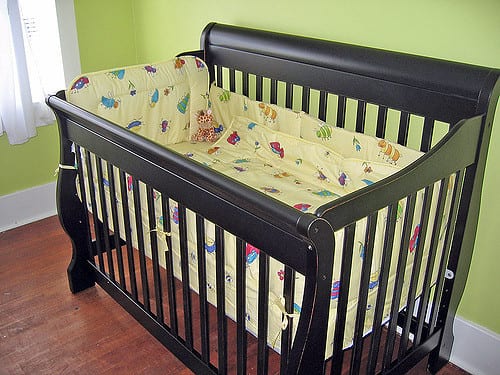 The crib mattress is one of the iconic parts of the baby nursery, and for a good reason. Babies spend most of their precious time sleeping, so investing in an excellent crib mattress is a wise decision.
Think of the mattress as your baby's first environment outside of the womb, because your baby will spend a few years of its life inside one. The importance of mattresses is readily evident in how many parents search Google using phrases like "top crib mattresses 2016" and "cot mattress reviews."
You may find many choices when you search for the best crib mattress online or in stores and it can get overwhelming easily. Therefore, we made a list of the top bassinet mattresses from Amazon based on their star rating and excellent quality features and we also chose our top picks from popular brands and wrote an honest review for each one. Continue reading to learn more facts and FAQs on these.
Crib Mattresses: Your Best Options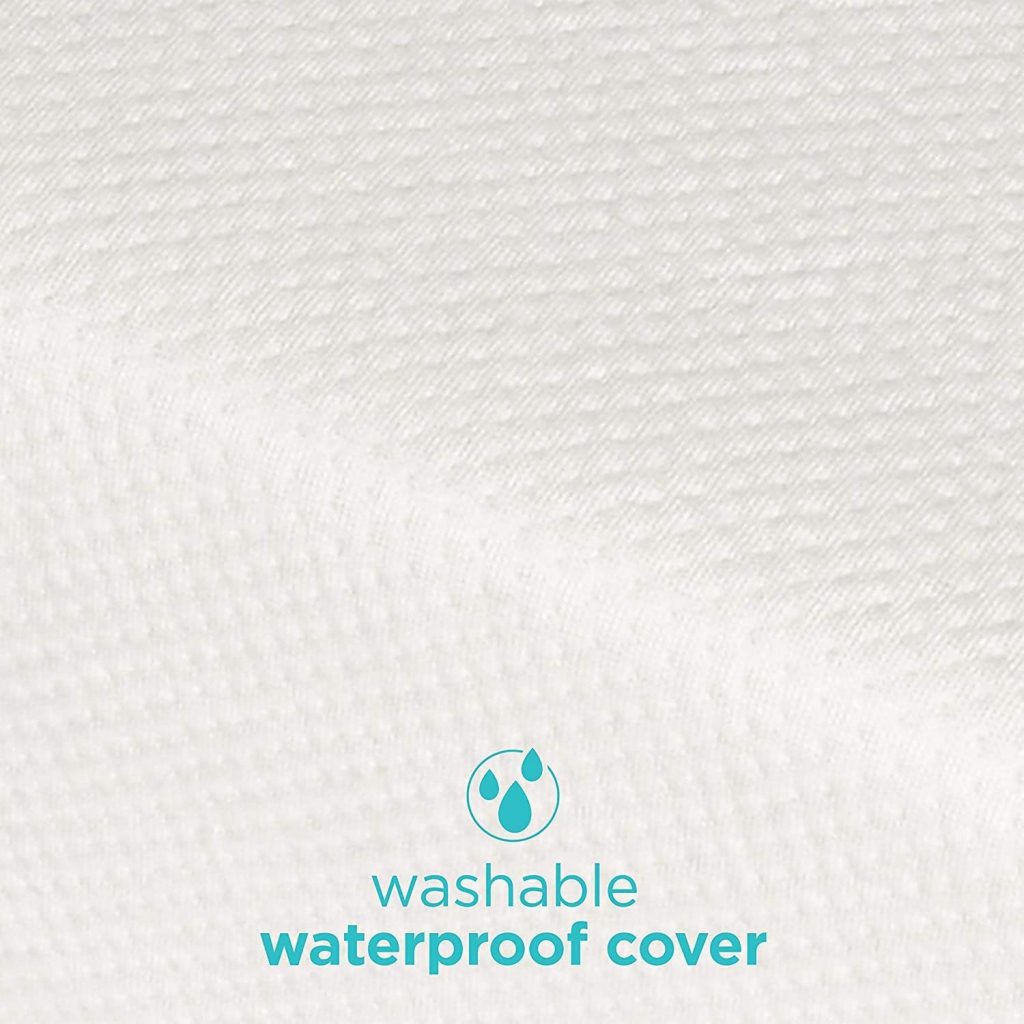 The comes with a waterproof bamboo cover and it is made of high quality memory foam with superb 3 lb construction.
It is made to last and it can hold its shapes for years. It can also fit all standard size cribs.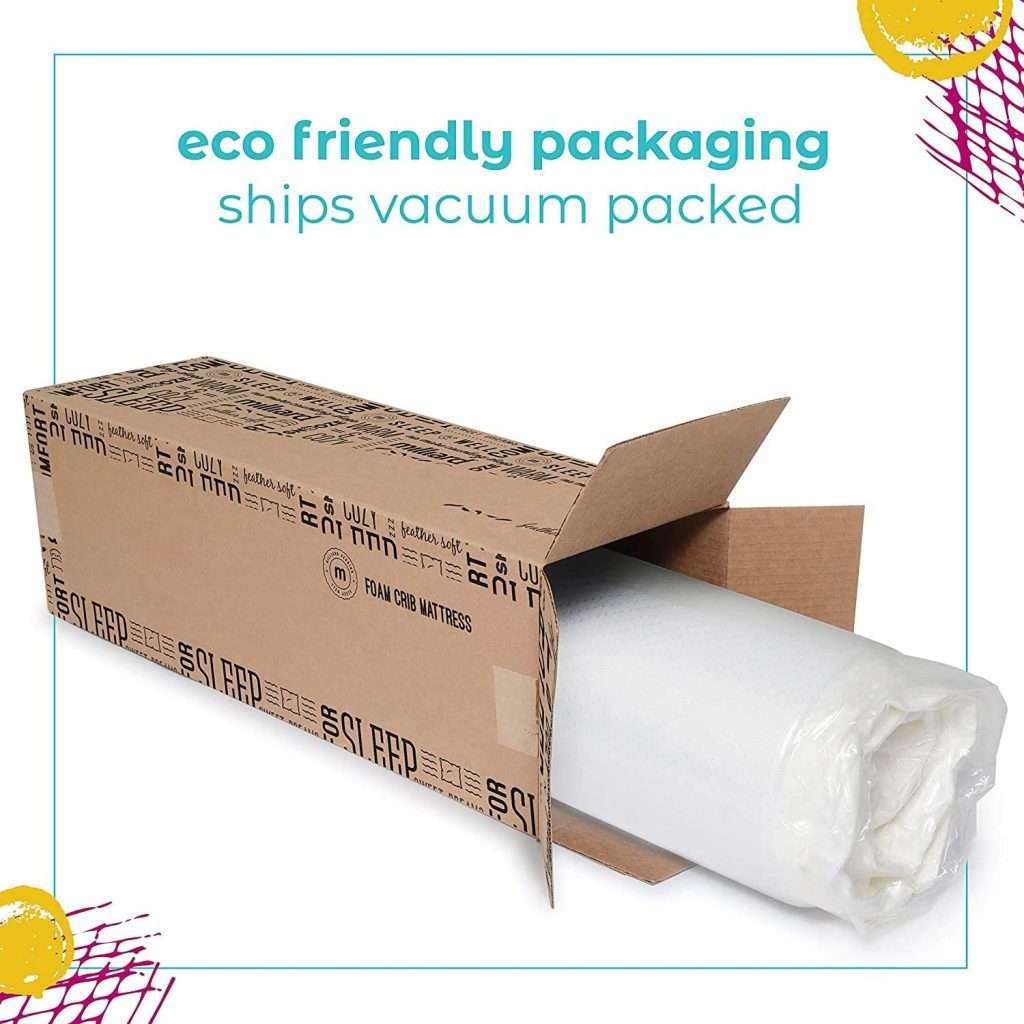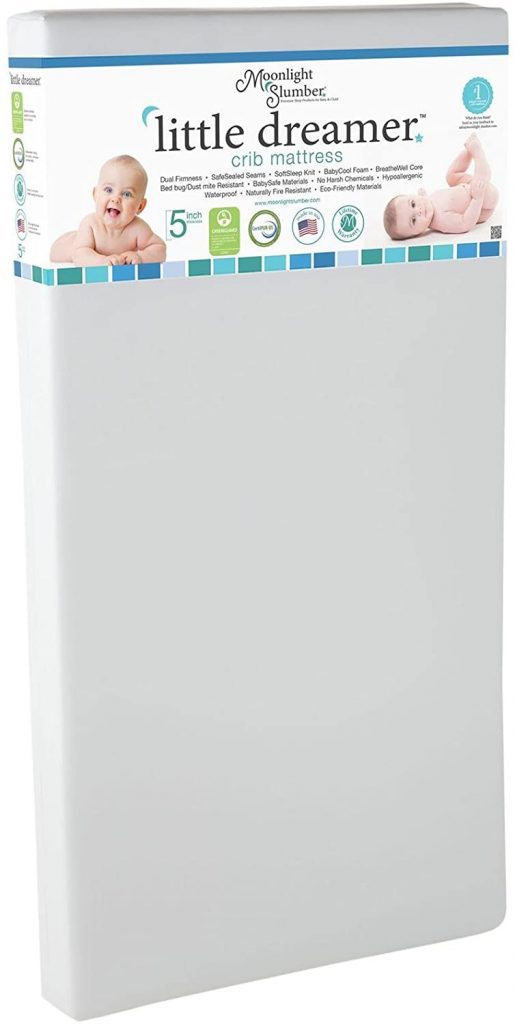 The Moonlight Slumber is designed with antimicrobial materials which helps prevent bacteria growth. It also exceeded the Federal Flammability Standard of FR.
It has a reliable support edging to keep your baby on the center when they sleep or play inside the crib.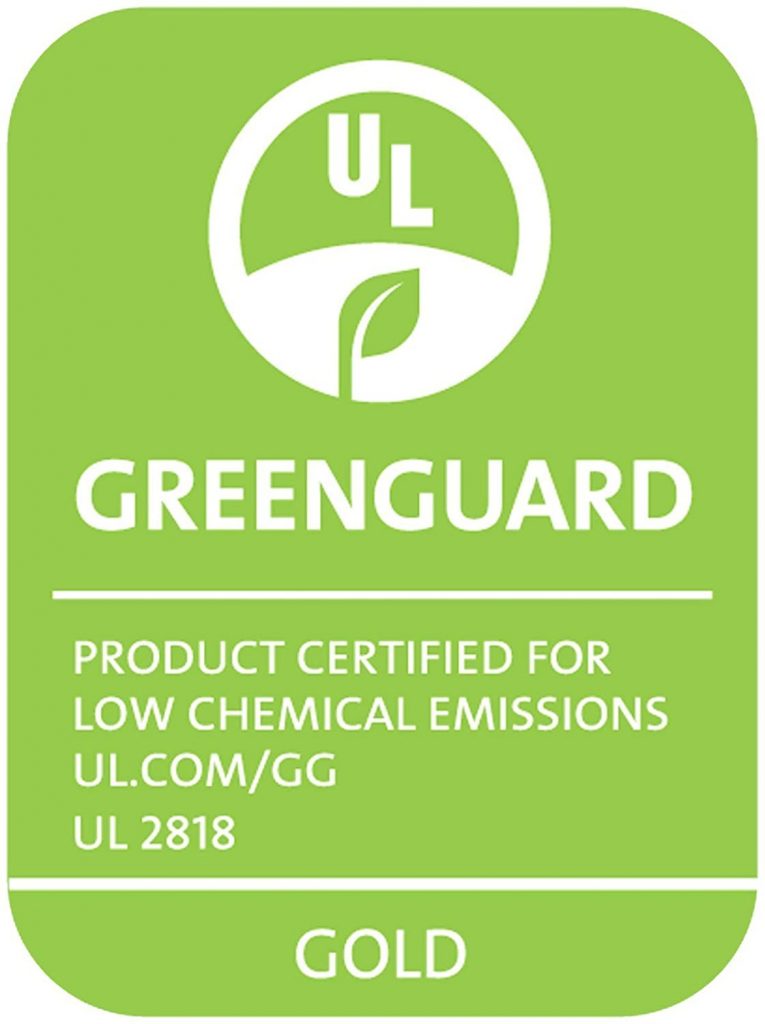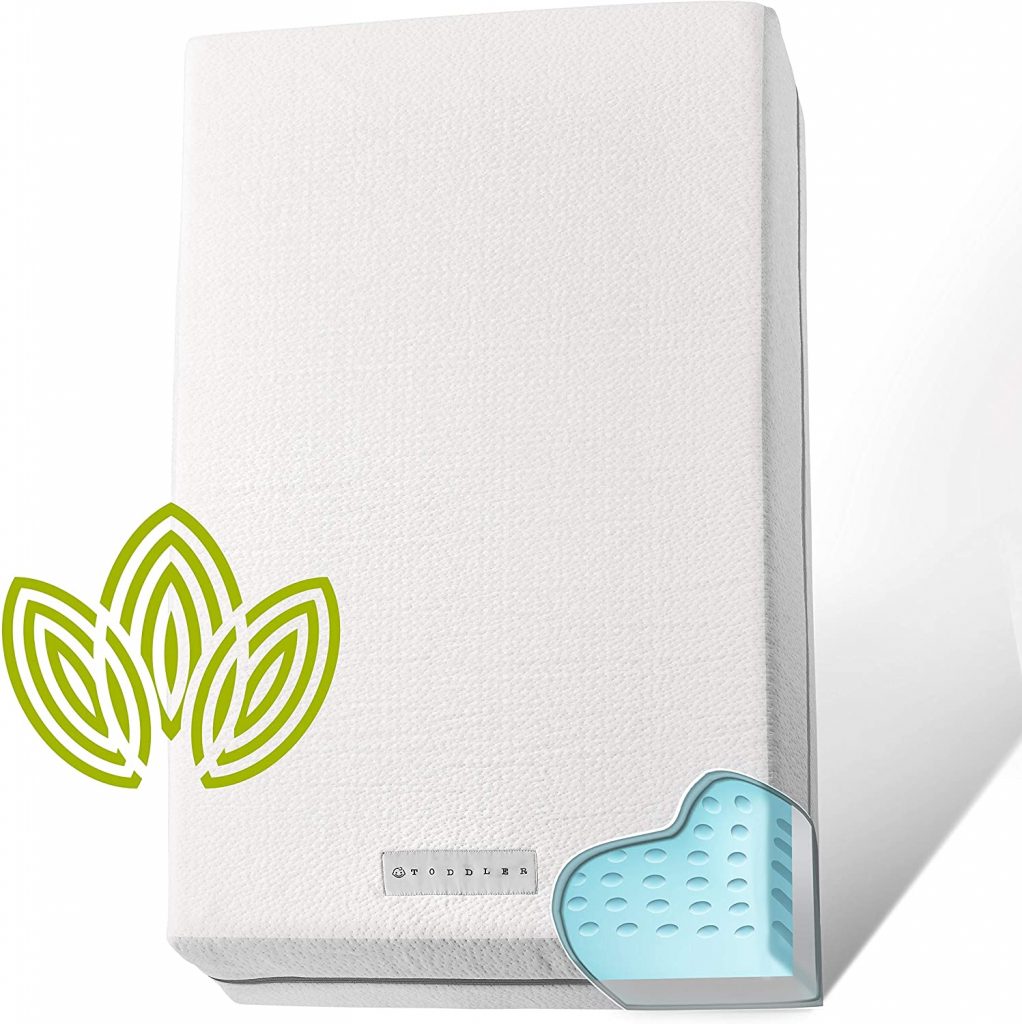 The Dual-Sided offers maximum comfort for your child and promotes longer sleep.
It has a supportive foam layer that gives a cradling feel to your child while promoting proper posture at the same time.
It is made with organic cotton and it has a 100% waterproof cover to guard it against any kind of spills.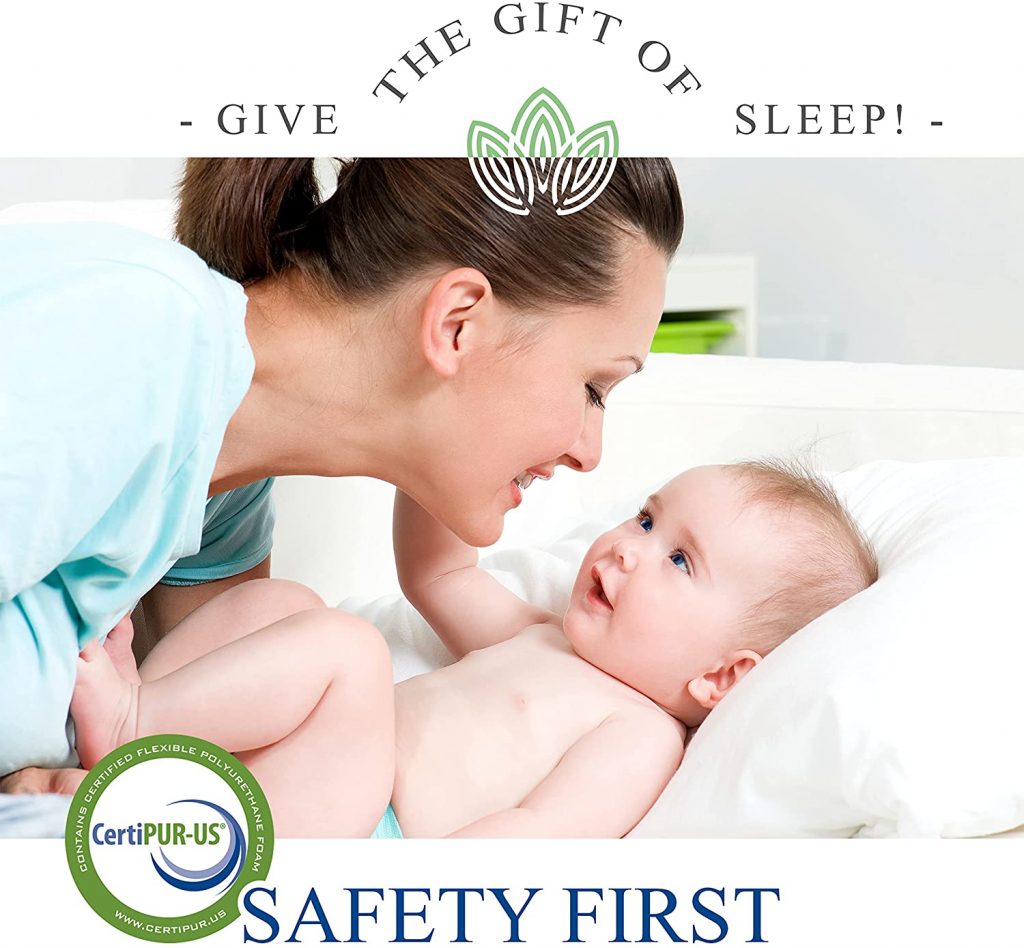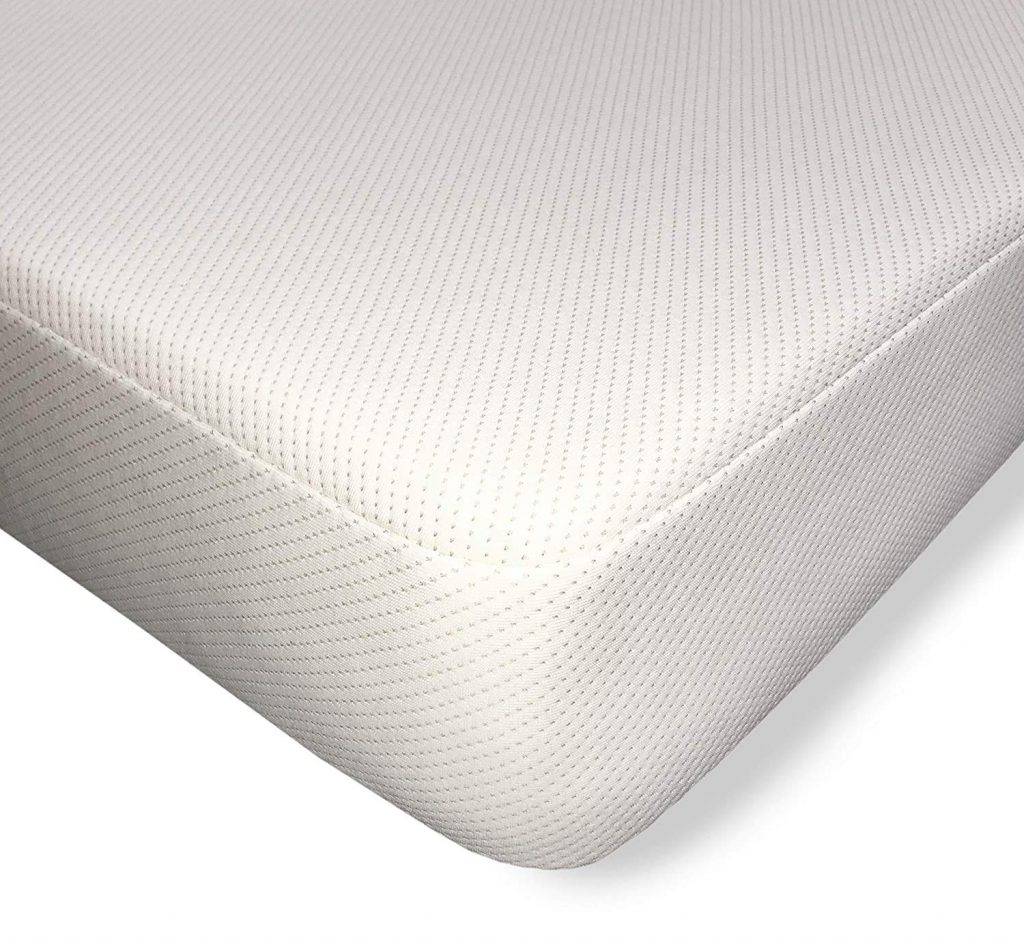 The offers 2-stage dual-firmness and it is recommended by pediatricians for your infants first years.
It is GREENGUARD Gold and CertiPUR-US certified and it is made with durable and long lasting materials.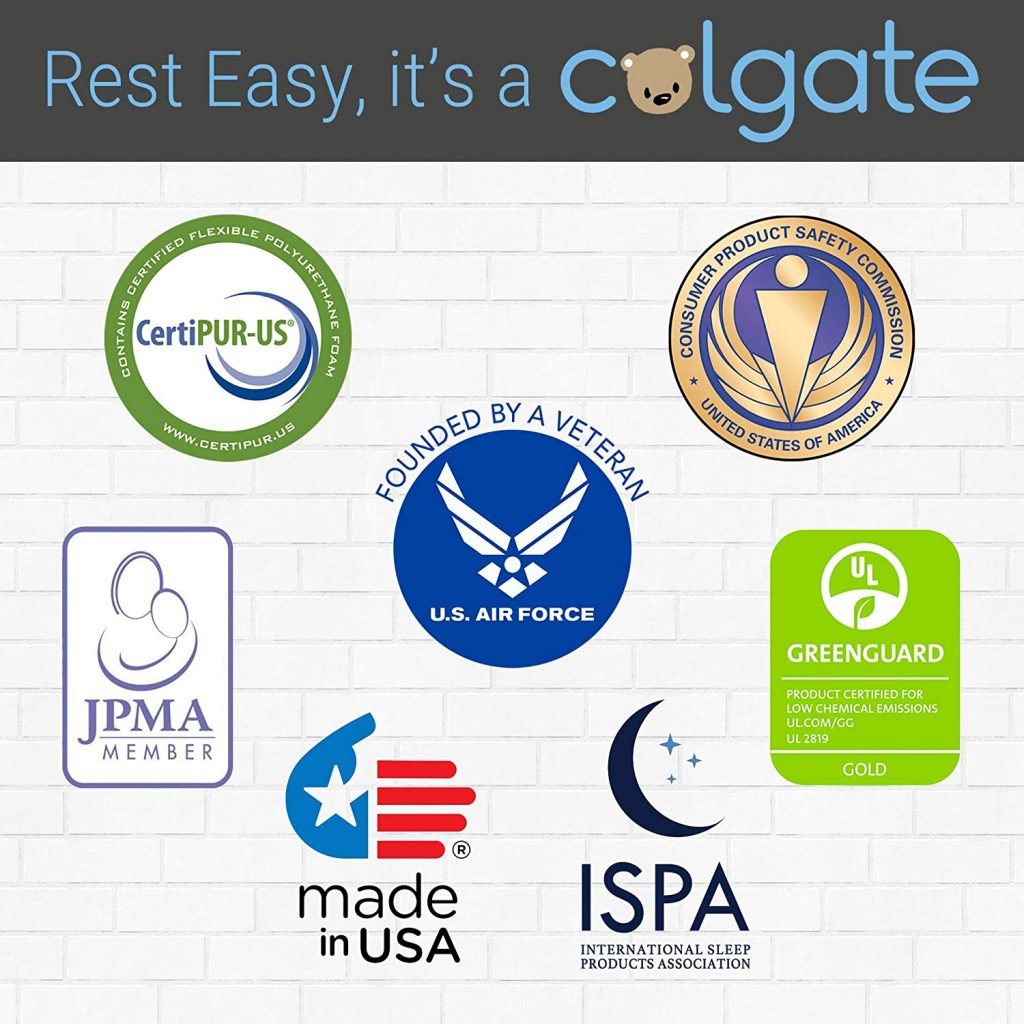 There's a lot to consider when you're going through your options for a mattress. You'll have to decide on the core material, such as natural materials or synthetic. Should you get an organic mattress, an innerspring mattress, or one that's extra firm? Also, what about getting a waterproof cover or a mattress pad? These are all important considerations, but that's where we come in.
Trying to choose the best crib mattress you can afford can be nerve-wracking, especially for new parents, but fortunately, some guidelines can help you make this decision without stressing out.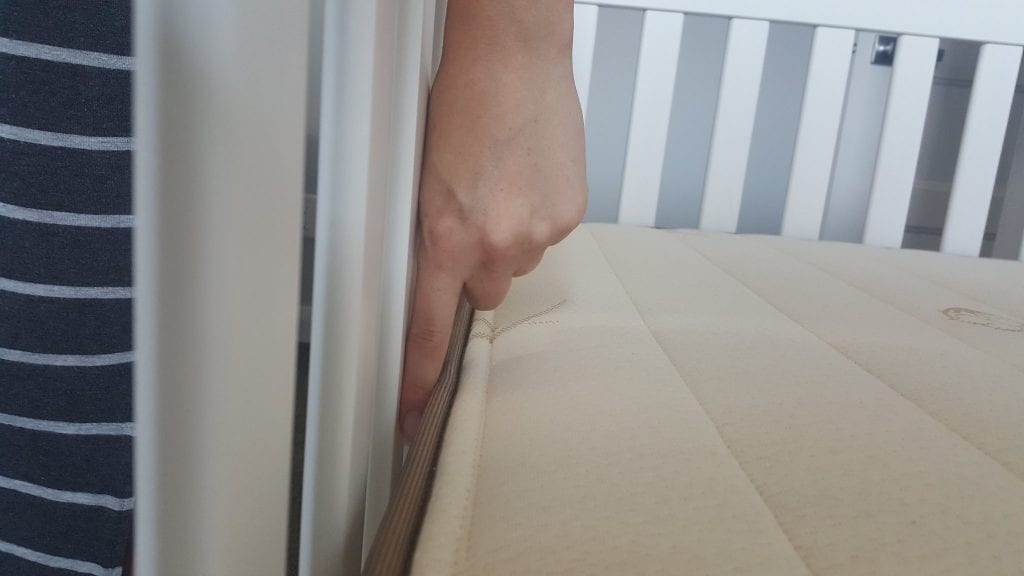 Safety Is King In Crib Mattresses
One crucial distinction that separates baby mattresses from ones used by older children and adults is the higher priority given to safety over comfort. If someone ever told you that the these should feel like a cloud, then they're wrong. Babies have weaker motor skills, and they can suffocate when they lie face down on one that is not suitable for them. Hence, they need one that can support their full weight, even if it means sacrificing some degree of comfort. Don't worry, though, as the best baby mattress for your case should be both safe and comfortable.
Unfortunately, there have been parents who've lost babies to sudden infant death syndrome. There has been a lot of research into infant death syndrome and the role that mattresses and bed sets have played in some of these tragedies. One thing that has been concluded is that cushy ones are dangerous for infants. Babies are safer on one that is extra firm because those that have a softer side that's extra padded can cause a baby to smother in their bed.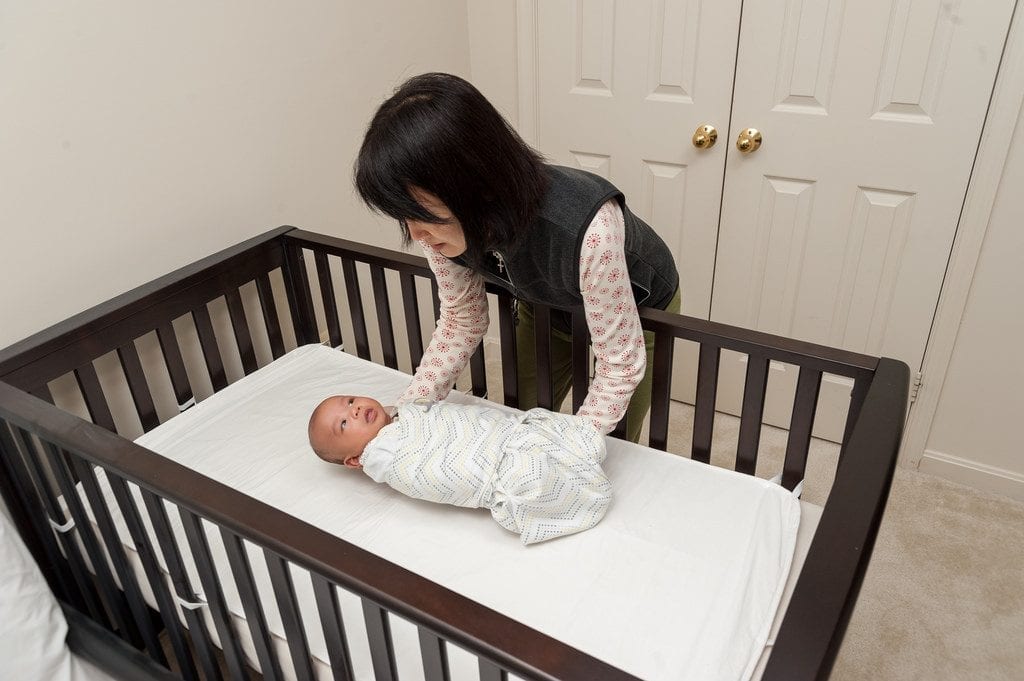 Best Types Of Crib Mattresses
When choosing for baby, first note that most baby mattresses can be classified into one of several types. Foam ones are some of the simplest out there, being composed only of two parts: a foam made out of various polymers, and an outer covering that protects the foam. Foam is lighter and more comfortable to lift during installation and maintenance. Still, softer varieties are more prone to following the contours of the baby's body, increasing the risk of suffocation. In contrast, innersprings have internal metal springs that support it as well as the baby. These are heavier, bulkier, and more expensive, but are less likely to deform when the baby lies down.
You do have your choice of foam core materials when you're looking at choosing a foam mattress. You can purchase one that has a soybean foam core, one of which is the Sealy soybean foam core. Soybean based foam is popular for manufacturers because many parents look for products made with natural materials. Even more attractive is if it's an organic one that's eco friendly.
A special kind is the double-sided. One side is firm and steady, meant for use by babies, while the other side is softer and more appropriate for toddlers. Double-sided ones are relatively more complex and can be quite expensive, but they are cost-effective since they can be used even as your baby grows and becomes a toddler.
You'll want to follow the guidelines with the double-sided so you are using them the way they're intended. The side for toddlers should not be used until your child has reached the indicated age where it is safe to do so. You'll flip it over to the toddler side and use it in a toddler bed when he or she is old enough and strong enough to lift their head and keep themselves from suffocating. There are developmental instincts the body will get to, also, that will make it ok for a child to sleep on the side for toddlers.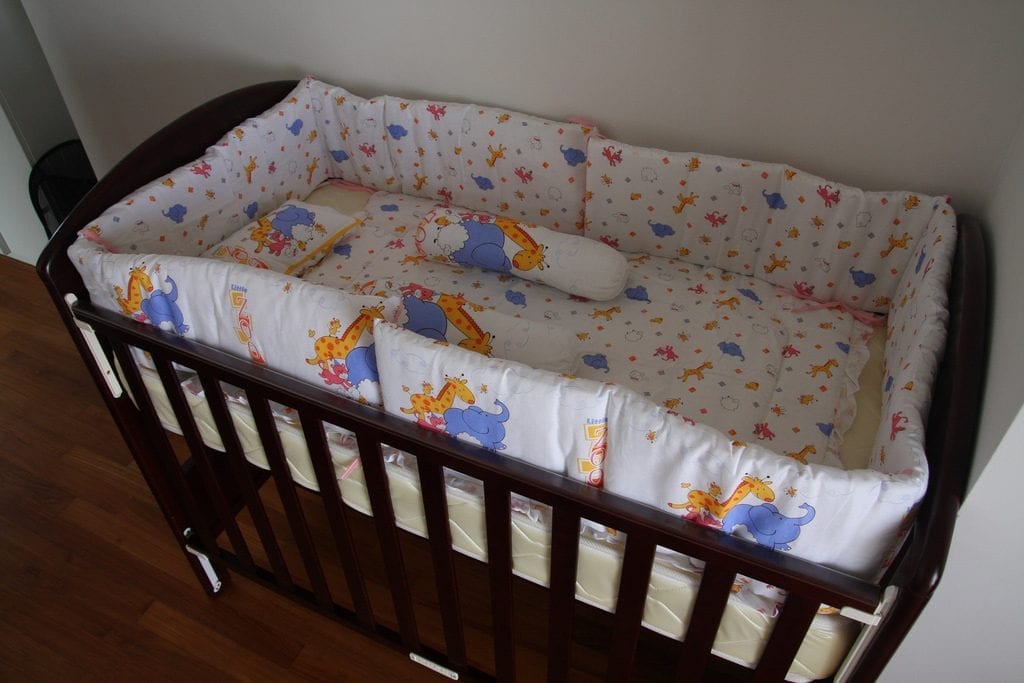 In summary, different types will differ regarding cost, weight, and comfort. Narrowing down your choices to a single kind that will help simplify matters. However, regardless of whether you're looking for the best for toddlers, the specific characteristics of each model have a more significant impact on performance than the type of one that you choose. Hence, you need to have a checklist of things to watch out for when scouting.
Crib Mattress Best Firmness
One of the first things you need to check is the firmness. You can easily do this by gently pressing your palm on the surface of the material. Check if the material resists being deformed by your hand and quickly becomes flat after you release the pressure. If it does, you have some of the safest ones available. You'll find that an innerspring mattress is really good at holding its shape and firmness. You can find these for a toddler bed.
Of course, the material will have to be very firm, something that you may not be accustomed to. It is fine as long as the mattress doesn't feel especially uncomfortable. The baby's body will quickly adjust to the firmness after awhile. Though you may be tempted to purchase a cushy mattress pad so you're baby is more comfortable, don't. This just defeats the purpose of the safe firm mattress. The only kind of mattress cover that is worth buying and safe for your infant to sleep on is a waterproof cover so the mattress doesn't get ruined by wetness.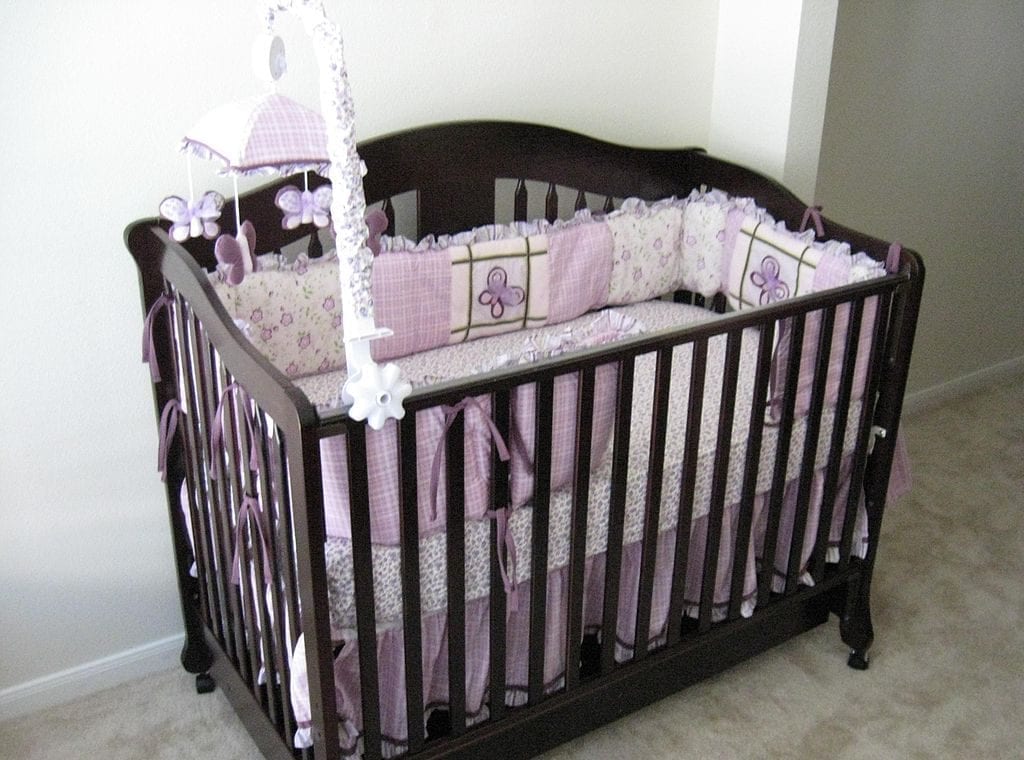 Crib Mattress Best Fit
Also, check if the mattress fits snugly against the walls. Any space in the walls can potentially trap fingers or present a suffocation hazard. Dust and small objects can also accumulate there, endangering your baby. If it's possible to put more than two fingers in the space, then the mattress isn't a good fit. Note that while sizes are probably standardized in your area, there can still be small but significant differences in proportions. You can do your due diligence in choosing all of the other features of the mattress, like the organic cotton it's covered in, finding the best foam core by reviews, or opting for the most eco friendly version of an organic mattress, but if there is a gap because it doesn't fit properly, it won't be safe for your infant to sleep on.
Best Weight And Density For The Crib Mattresses
Heavy mattresses can make cleaning and maintenance difficult. You'll have to clean often due to inevitable diaper leaks and other spills, which is why a mattress cover that's waterproof is in order. Hence, make sure to find a mattress that you can comfortably move around. Also, mattress density matters. Denser mattresses tend to weigh more. But, they also tend to be firmer and hence safer to use. Strike out to find the perfect balance when it comes to density. An example of a well balanced mattress like this is the Sealy soybean foam core. Safety 1st and Simmons Kids also both make mattresses that are light, yet firm.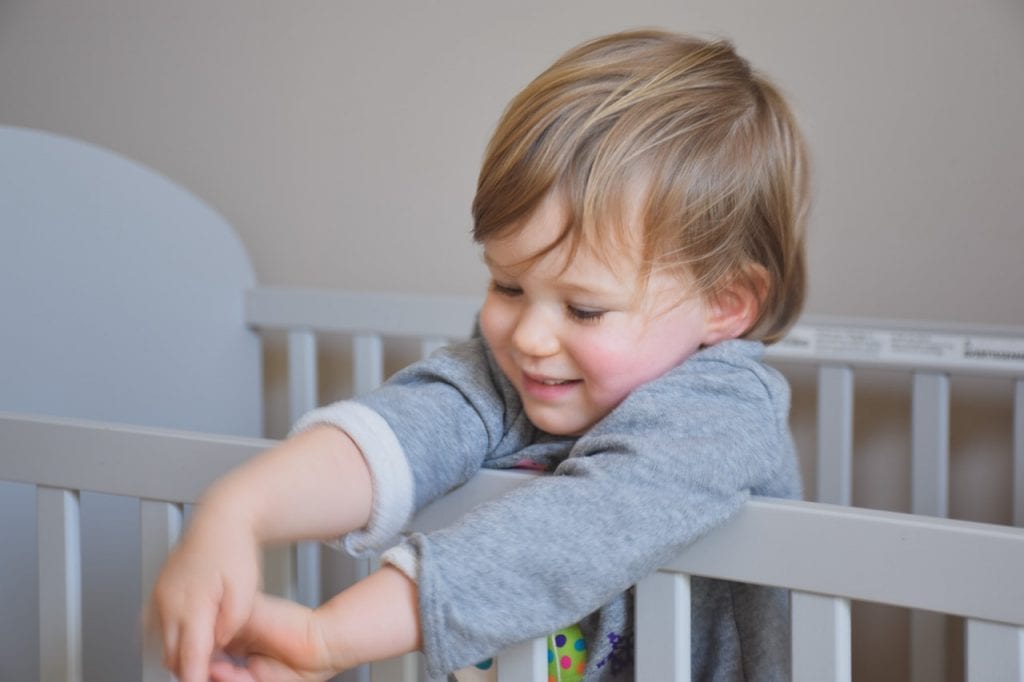 Choosing Best Crib Mattresses
You may wonder what the best crib mattresses are for your baby. There are many to choose from, and here are some that money can buy.
Sealy 2-Stage Crib Mattress
The Sealy 2-Stage is firm and works for both babies and toddlers, hence its name. While this one doesn't have the Sealy soybean foam core, it does have a soybean memory foam cushion. The Sealy 2-Stage mattress also meets all flammability standards for a safe one. That makes it one of the best crib mattresses available on the market today. Give it a try.
Colgate Eco Classica III Dual Firmness Eco-Friendlier Crib Mattress
Not to be confused with the brand of toothpaste, the Colgate Eco Classica III Dual Firmness Eco-Friendlier is one of the best crib mattresses to check out. Waterproof and made from the most organic materials in the marketplace, the Colgate Eco Classica III Dual Firmness Eco-Friendlier is sure to please. Organic baby products are popular with many parents for good reason. They are more eco friendly so families can feel good about putting their infants down on an organic mattress. Rest assured that these mattresses still meet all of the flammability standards, as well.
LA Baby Mini Portable Crib Mattress
The LA Baby Mini Portable is one of the best crib mattresses because it's not just only firm and made from quality materials, but it's the traveler's mattress. If you're on the go, the LA Baby Mini Portable may be a good mattress to check out if you're in a hurry. Alternatively, any mini ones works well. A mini should be firm but easily portable. If you travel, look for a good mini mattress.
This organic mattress can be purchased in different thicknesses. It has a soybean foam core that is covered with organic cotton on the outside. The core and the organic cotton covering meet all flammability standards set forth in the industry. The organic cotton cover is blended so it feels luxurious when you touch it. As an added bonus, the organic cotton cover is super easy to clean and hypo-allergenic.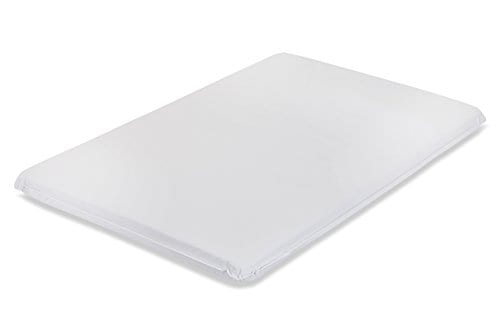 Graco Premium Foam Crib And Toddler Mattress
Another great mattress to check out is the Graco Premium Foam Crib and Toddler Mattress. The Graco Premium Foam Crib and Toddler Mattress are made from the best materials in the market today, and the mattress is Greenguard Gold Certified. That means that the Graco Premium Foam Crib and Toddler Mattress is one of those mattresses that don't have any materials that may be toxic for your baby. It has a waterproof cover, and you can wash the cover of it too.  From the front to the bottom to the side of the mattress, these are worth purchasing. Try it today.
Simmons Kids SlumberTime Naturally Foam Crib and Toddler Mattress
The Simmons Kids mattress is appropriate for as long as your baby sleeps in the crib, but then can be used on the toddler side when the time comes. Simmons Kids is well known for its organic mattress options. This one is eco friendly with a foam core that's covered with organic cotton that's backed with a waterproofed layer. The organic cotton is blended for a soft exterior. The organic cotton covers both the infant side and the toddler side of the mattress.
Safety 1st Heavenly Dreams White Crib & Toddler Bed Mattress
Safety 1st makes good quality baby products but at affordable prices. This is true of their crib mattresses, as well. This Safety 1st mattress has an infant side and a toddler side, so it's meant to grow with your child. It's made to fit the standard sized crib and toddler bed. The infant side of the mattress is firm, while the side meant for the toddler bed has more cushioning to make your little one more comfortable.
The Heavenly Dreams mattress is foam filled, but Safety 1st also makes a type for a crib or a toddler bed that is classified as an innerspring mattress. Some parents prefer the innerspring mattress type because it holds its shape so well. They feel the innerspring mattress is firmer, thus safer.
All of the Safety 1st mattresses meet flammability standards, too, so you can feel confident about their level of safety.
Serta Perfect Sleeper Cheery Days Crib and Toddler Mattress
Serta is known to be non-toxic. It is made of interlocking coils and memory foam to give your baby the best comfort while lounging in this mattress. Serta is also considered as one of the best baby mattresses because it meets the GREENGUARD Environmental Institute standards. It does not have any harmful materials which will compromise your baby's safety.
Best Crib Mattresses FAQs:
What is the best crib mattress for a newborn?
Pick a mattress that is firm and doesn't have any softness to it that the baby could sink into. You'll find good options from all these best manufacturers, such as Sealy, Simmons Kids, Safety 1st, Serta and Graco.
Is foam or coil mattress better for the baby?
When choosing a mattress, you can pick from either a foam mattress or a coil mattress, also known as innerspring mattresses. A foam mattress is more lightweight and cheaper, but may not last as long. The opposite is true for innerspring mattresses. So in the battle between foam or innerspring mattresses, it's sometimes down to preference.
An innerspring mattress is much better at keeping its shape, thus its extended durability. The reason is that the coils inside the innerspring mattress help keep the child's weight more evenly distributed so the mattress keeps its shape better. The truth of the matter is that there are good options for both foam core or innerspring mattress types. You just need to look for the best features needed in your house.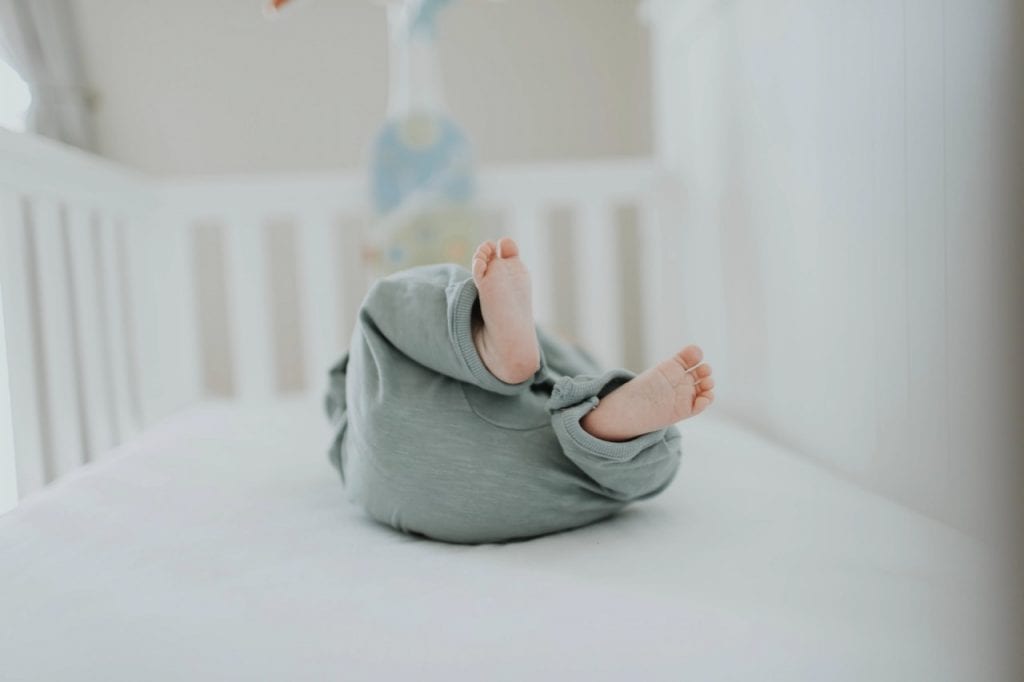 What is the safest baby mattress?
Any firm and organic mattress should be quite safe. In this line of mattresses, no brand is particularly standout in regards to safety. You just need to look for an eco-friendly mattress that's covered in organic cotton, which meets all flammability standards, and fits the crib well. It's an added bonus if you can also use it in the child's toddler bed.
Are foam crib mattresses safe?
These mattresses are safe, but you do have to worry about them breaking down more frequently. The one you choose should pass for all flammability standards, be eco friendly and covered in organic cotton that's backed with a waterproof liner to be the best on the market.
How do I know if my crib mattress is firm enough?
Use your hand to test its firmness. Press down, and the mattress should spring back to its shape and not conform to your hand's shape. If it does conform, then you need a firmer mattress. Once your little one gets old enough to sleep in a toddler bed, then you can look for a cushier mattress.
How high should crib mattresses be for a newborn?
For a newborn, the baby's crib mattress should be at its highest level possible. The baby's crib mattress should be lowered as the baby develops and learns how to roll over and sit up. Then, once it gets to time for a toddler bed, you'll want the bed to be super low to the ground.
Can babies sleep on a memory foam mattress?
Memory foam mattresses may work wonders for you, but for a baby, the mattress should be firm to avoid injury and to allow the baby to develop their movements. Your best bet is to have a super firm mattress that's covered in hypo-allergenic organic cotton.
Can a newborn sleep in a crib?
Yes, a crib is perfect for a newborn, but some people may prefer a bassinet due to the crib looking a little bare. The key is to have an eco friendly mattress that's firm and covered in materials, such as organic cotton that's super soft.
How to choose best crib mattresses?
If you're looking for the best baby's crib mattress, there are many ways to choose one. Do your research on websites that list the best baby products and see if there's a mattress that's a good fit for your situation.
One way to do research is to look up the best crib mattresses and go from there.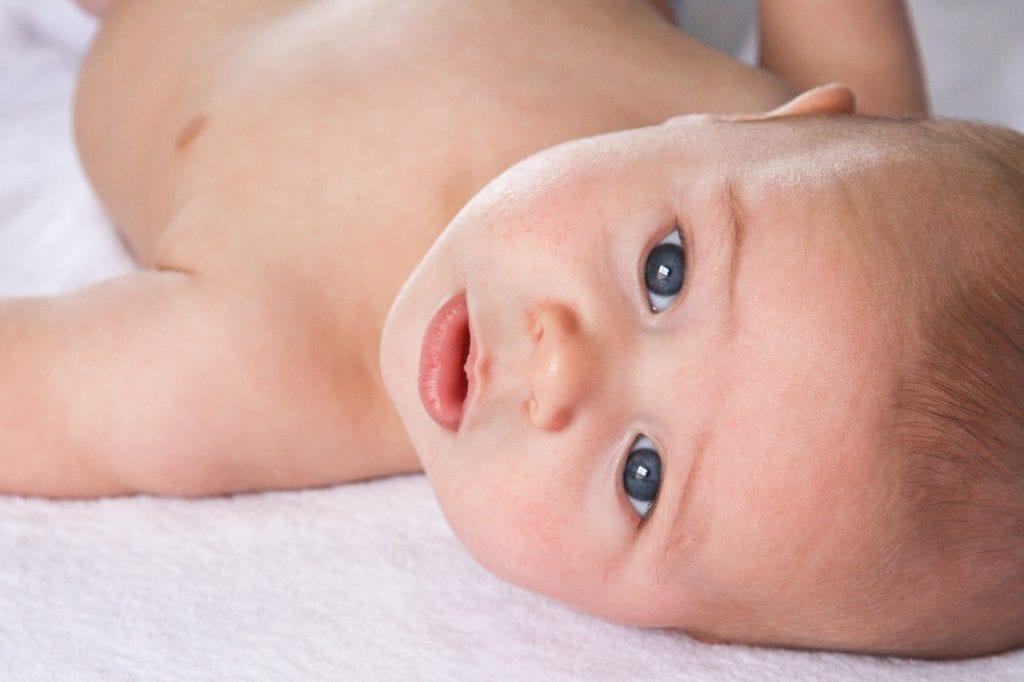 Are foam mattresses OK for toddlers?
You may wonder if a foam crib toddler mattress is OK for your child or toddler. A foam crib mattress, for a baby, can be beneficial depending on your needs. As for a toddler, a foam mattress has many benefits. Here are a few reasons why a foam mattress works well in a toddler bed:
They aren't good for jumping, meaning your toddler won't spend time jumping on them and possibly damaging them.
Foam mattresses are hypoallergenic. They're especially so if you get one that is covered with organic cotton, rather than cotton classic material. Cotton classic material may have been sprayed with harmful pesticides during the growing process. It's best to choose mattresses made with organic cotton. For a child with allergies, this is a great thing. Not only that, but you don't have to worry about attracting dust mites and other nasties.
Why do babies need a firm mattress?
Adults have their preferences with regard to their mattresses. Some like it firm, while others like a softer mattress. For a baby, however, you need to make sure that the mattress is firm. Why is that?
It's because of the baby's growth. They need a firm surface to resist their movements. A firm mattress helps keep your baby stable as they learn to explore their world. A soft mattress may be a bit problematic for that, and you should avoid a softer mattress until your baby is older.
Can you reuse a crib mattress?
You can, but you need to make sure it's safe. How do you know if it's safe or not? Many of the manufacturers, such as Safety 1st, make mattresses that are double sided, meaning they're meant to be used with an older child. In this case, you'll certainly be reusing yours. But, using it with another baby, there are a couple of ways to find out.
Crib Mattresses
The mattress should have firmness and be able to handle you putting your hand on it, regaining the shape afterward. If the mattress doesn't seem firm and doesn't seem to be that resilient, you may want to put that mattress away.
Look at its frame. Is there anything that looks broken? For example, the support bar should look strong. Feel the springs. Do they stick up? If so, that's a problem. The mattress frame should be intact and not have any problems whatsoever. If you suspect that there is a problem, then you shouldn't use it.
How clean is the mattress? If it's not waterproof, then you may want to think about the turmoil it's gone through. The previous owner may have peed all over it or made other types of messes. Your mattress should be as clean as possible.
It needs to fit. To ensure it fits properly, one thing you can do is put a couple of fingers in between. If they fit in a snug manner, the mattress is the correct size. If you can put another finger in there, this means the mattress may not be the right size.
You should buy a new mattress, but if you have to buy used, use these techniques to ensure that your mattress is as good as possible.
How thick should cradle mattress be?
The mattress should be no more than an inch and a half thick.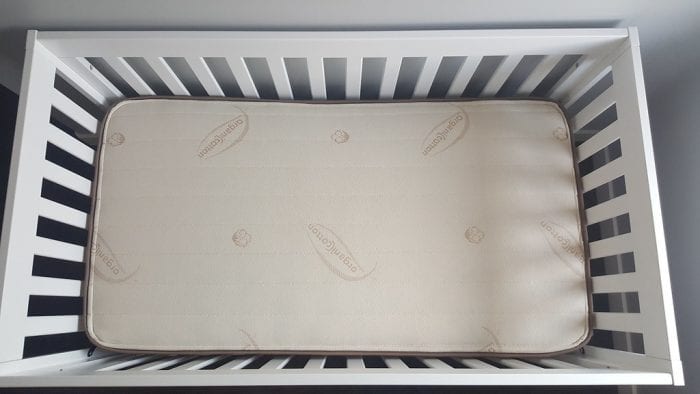 Are best cribs' mattresses toxic?
Some brands of crib mattresses do contain chemicals that you may want to avoid. Here are some additives to watch out for.
Vinyl or PVC. It is a human carcinogen, and it's used primarily for waterproofing. A waterproof crib sounds nice, but there's a good chance that you won't need this in the end. If your crib mattress contains this, watch out.
Polyurethane foam. If you have a foam mattress, it may contain this. One of its biggest concerns is that it's flammable.
Flame retardants may be toxic as well. These are known as PBDE or TDCPP, and they have connections to all sorts of negative effects.
If you're a bit worried about this, you must get an organic crib mattress or a premium foam crib mattress without any toxic chemicals. Look for the best organic mattress, and make sure there aren't any additives that seem a bit problematic. Choosing a mattress covered with best organic cotton is a good idea. Organic cotton is safer and can be well blended to make it softer.
Do all crib mattresses fit all cribs?
A crib mattress is designed to fit all standard sized cribs, but it's always important you double-check to make sure that your mattress fits. The last thing you want is a mattress too big or too small. Safety 1st, Graco, Simmons Kids, Sealy, Serta and more, all make mattresses in what is considered to be a standard size. But, always make sure your crib mattress fits snugly into your baby's bed to be safe.
Do best cribs expire?
Many baby products have an expiration date, such as car seats, and once that date has passed, you should not use it. For cribs, however, there isn't an expiration date. Do not worry about throwing away a crib past a certain date. With that said, safety standards do change and it is important that you have a crib that fits those standards. However, as long as your crib is working well, you don't need to worry too much.
Is it safe to elevate the baby's mattress?
You can elevate the mattress if your baby is sick, but how do you elevate the mattress and the crib safely? What you should do is put a nice, firm pillow below the mattress. It will allow your baby to stay elevated in the safest way possible.
When should I move my baby's crib down?
Lower your baby's crib a notch or a half notch when the baby can sit up. It usually occurs around the 5-8 month stage. You can go to the lowest once your baby can pull themselves up without any assistance.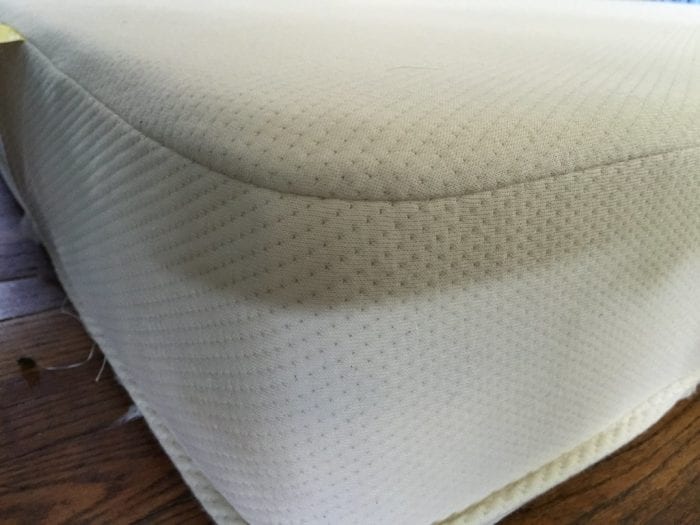 How thick should crib mattress be?
The best mattresses should have a thickness of about 3-6 inches. The baby crib mattress should also come from materials that are lightweight, firm, and constructed from high-density materials. The crib rails should be big enough to fit the core mattress. The mattress should fit snugly into it. If not, then you have a problem.
Best Crib Mattresses Conclusion
Notice the breathability of the fabric used for the mattress. The safest should let air flow through it with ease. With this feature, it minimizes suffocation risks and preventing any odors and fumes from accumulating. Also note how well the mattress conducts heat, as babies may overheat if the mattress doesn't regulate temperatures well. Check if the mattress cover is waterproof and removable, which is very helpful when it comes to maintaining the cleanliness of the mattress.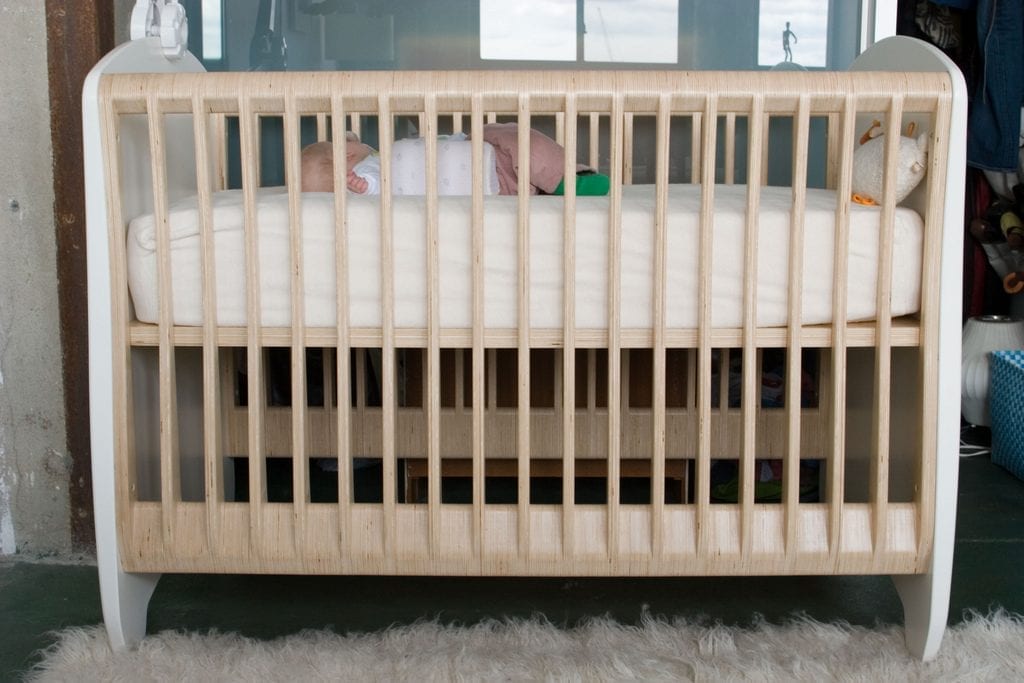 Finally, whether you want the best crib mattress or the best toddler bed mattress, check for certifications. You need to look for those that show compliance with safety standards. These certifications are given by the U.S. Consumer Product Safety Commission as well as by the American Society for Testing and Materials. Mattresses which pass these standards are known to be the safest ones out there. Hence, choosing crib mattresses will help protect your baby from unnecessary risks. All of the major manufacturers, like Sealy, Graco, Serta and Safety 1st have received some certifications for their products. They make it where you can find what you're looking for in your family's price range.
Disclaimer: FamilyHype.com (Family Hype & FamilyHype) is a participant in the Amazon Services LLC Associates Program, an affiliate advertising program designed to provide a means for sites to earn advertising fees by advertising and linking to Amazon.com.
Last Updated on October 27, 2021 by Marie Miguel
DISCLAIMER
(IMPORTANT)
: This information (including all text, images, audio, or other formats on FamilyHype.com) is not intended to be a substitute for informed professional advice, diagnosis, endorsement or treatment. You should not take any action or avoid taking action without consulting a qualified professional. Always seek the advice of your physician or other qualified health provider with any questions about medical conditions. Do not disregard professional medical advice or delay seeking advice or treatment because of something you have read here a FamilyHype.com.