There are many different diapers made for overnight use out there, and it can be difficult to sift through the many options that exist to find the best overnight diapers for you and your child. Diapers vary by shape, size, absorbency and material and from cloth diapers to disposable diapers. And nighttime diapers are designed to keep your baby dry through the night so he or she can get the best sleep possible. Babies, and even children who are older but not quite potty trained need the type of diaper for extended sleeping times that will wick moisture away from the skin. That way they won't wake up from the wetness in their diapers.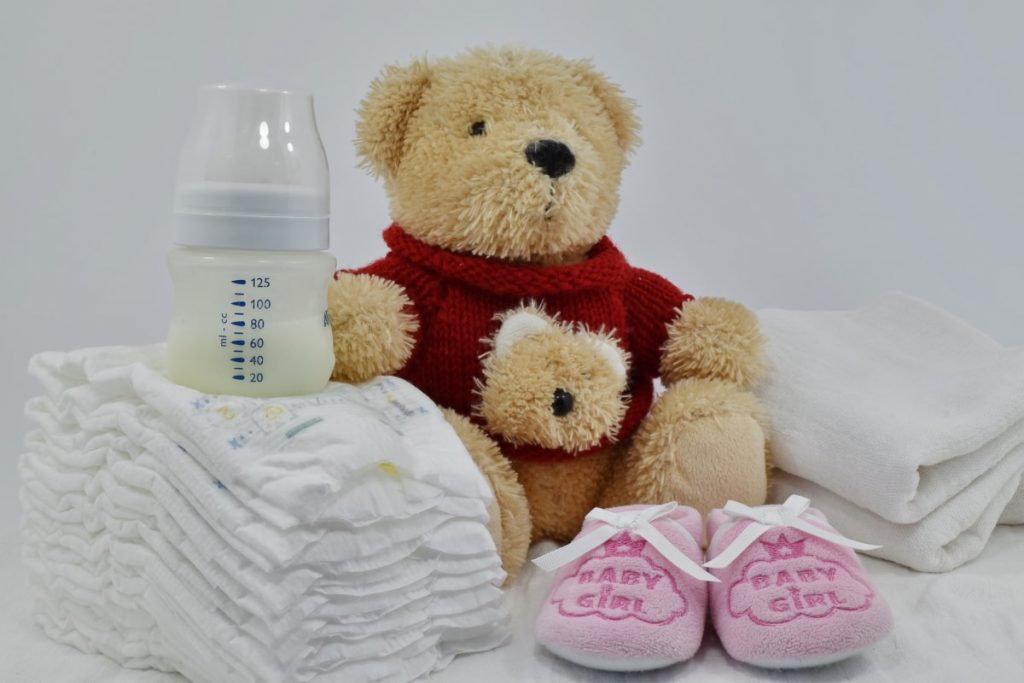 Choosing a diaper that suits your needs best can make the difference between a full, uninterrupted night of sleep and a restless night full of crying and frustration. Nobody would want to sleep in a diaper that feels wet, and that means your child, too. 
In this article, you're going to see there are many different kinds of diapers and bedtime underwear, like GoodNites Bedtime for those who are potty trained but still need protection at night. You'll find there are some more natural options, such as Pampers Pure Protection or Honest Overnights that will help with sensitive skin issues. There are even booster pads that can be added to any type of diaper to take an average diaper and turn it into the best baby diaper. We'll mention some of our top picks for the best baby diapers throughout the article. 
When determining the best overnight diapers, you should keep in mind several factors: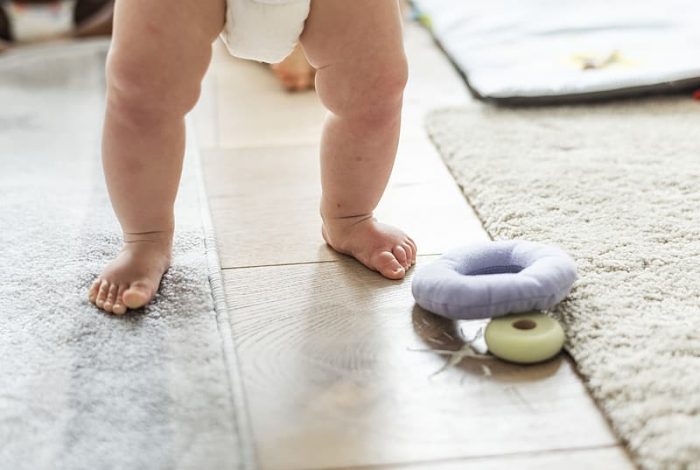 Leak Control 
Perhaps the most important factors when it comes to overnight diapers is leak control. The only thing worse than having to get up in the middle of the night to clean up a dirty diaper is cleaning up the bed when a diaper has leaked or exploded. We've all been there and it's a place we'd all rather avoid ever going again. The best overnight diapers will have excellent leak control. 
Thankfully, there are overnight diapers out there made for heavy wetters. One great option is Huggies OverNites. The side tabs along with the leak control helps make these diapers a solid choice when it comes to choosing an absorbent diaper that will get your child through the night. You can find Huggies OverNites in most of your large retailers. The absorbent core in Huggies OverNites will keep babies dry all night long.
Material And Softness 
Just like the rest of us, children want to be comfortable when they're trying to go to sleep – especially your fussy sleepers. Some kids are just really sensitive to textures and show preference for some over others. 
If that sounds like that might be your child's case, there are overnight diapers specifically made with softness in mind. Our favorites are Pampers Swaddlers because of the quilt lining and the plushy material that makes them so very comfortable. Many parents use Pampers Swaddlers before switching over to Pamper's Baby Dry, at some point.
Also, if your child has sensitive skin, and has trouble with the material of other diapers, another option is to try Bamboo Nature's diapers. They're absorbent and soft enough for overnight use and can help sensitive skin rubbing against the diaper all night long. 
Pampers Pure Protection diapers are also a good choice for babies who have sensitive skin. Pampers Pure are made with plant based materials that are free of any fragrances, parabens, and other potentially harmful substances. Pampers Pure Protection diapers are super absorbent, making them a good choice for nighttime diapers. They're touted to be two times more absorbent than Honest overnights. You can find Pampers Pure in most stores where you do your normal shopping. You could also order Pampers Pure online. Keep in mind that Pampers Pure run a little higher in price than other diapers.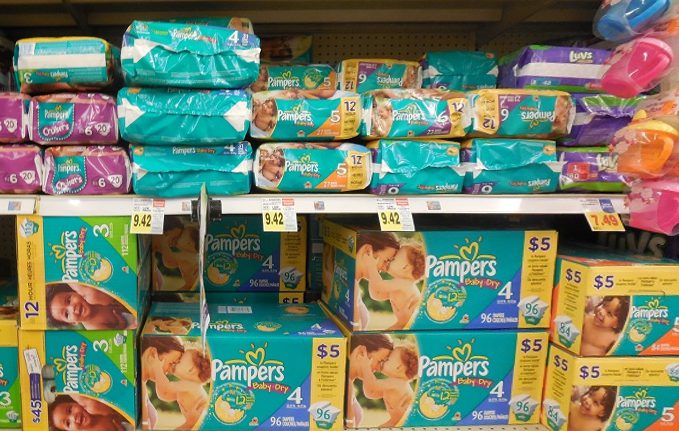 Cost 
One thing every parent knows is that diapers are expensive, and babies go through them quickly. The very cheapest diapers out there are often low quality, meaning that they don't hold everything in as well as the more expensive diapers do, making them the same price or even more expensive in the long run. 
So, when considering cost, it's a good idea to go for a diaper that balances price and effectiveness, especially in terms of nighttime diapers that need to stay comfortable and dry for hours at a time.  
One option are Luvs Ultra Leakguards. The Leakguard technology makes these a good choice for overnight use; they protect against leaks for hours, so you don't have to worry about midnight cries because of a leaky diaper. And, they come at a reasonable price. The Luvs brand is a budget friendly option that most parents like.
Cloth Diapers Vs. Disposable Diapers 
Although many parents prefer disposable diapers because of their practicality, cloth diapers can be a viable option, even for nighttime use. One popular cloth diaper option for overnight is the BumGenius Freetime. These diapers snap on and have double protection, making them perfect for nighttime use, even compared to disposable diapers. 
Cloth diapers are not only better for the environment because they generate less waste than disposable diapers, but cloth diapers are also much cheaper in the long run than disposable diapers. Choosing to go with an eco-friendly cloth diaper over a disposable diaper can be a good choice for many reasons. You just still need it to do its job in keeping your baby dry and happy.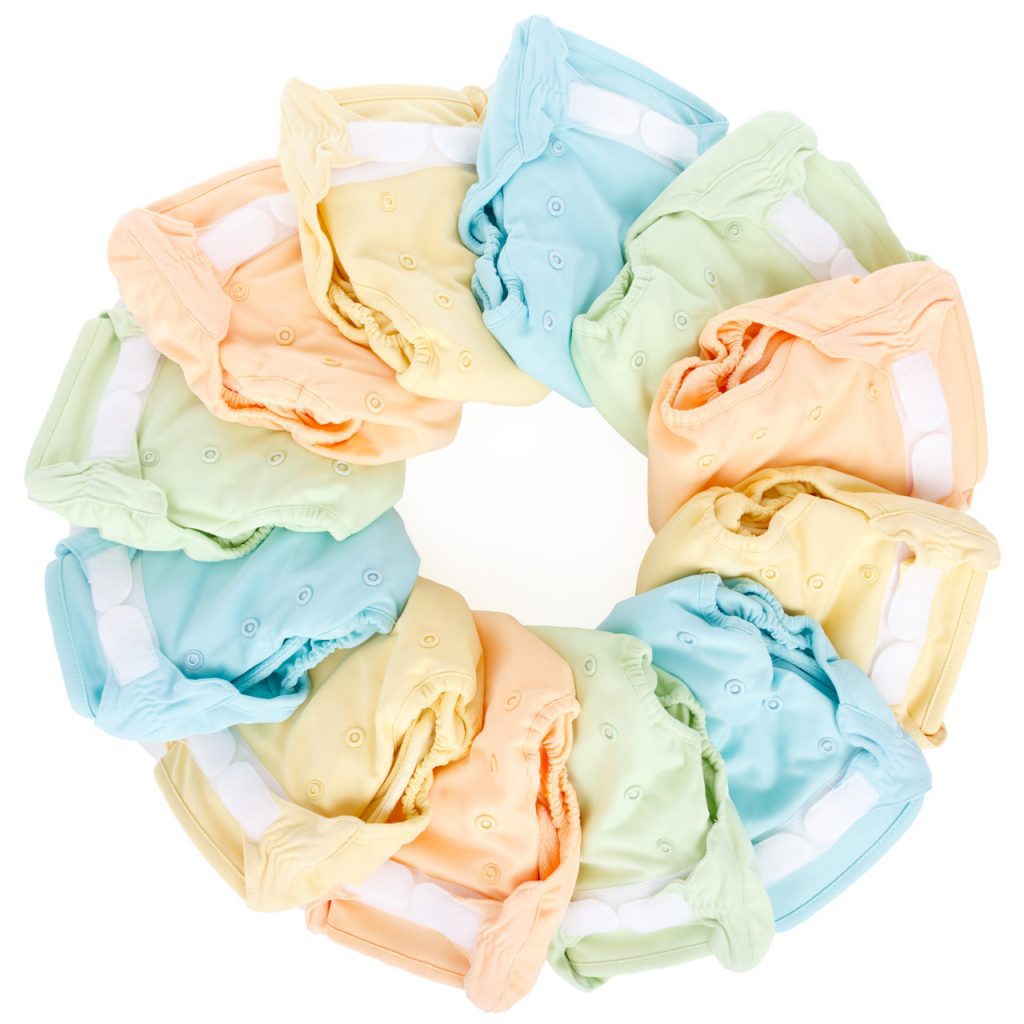 What Age The Diaper Is Made For 
Toddlers need something very different out of an overnight diaper than what younger children need, especially once they've mostly mastered day time bladder control and just struggle with bedwetting. Overnight diapers made for toddlers are often known instead as bedtime underwear and prioritize comfort and dryness. Bedtime bed wetting underwear that are highly recognized include Pull Ups, which many parents use to get their children potty trained.
Two popular choices for bedtime underwear are GoodNites and UnderJams. Although they differ slightly in shape and material, they are both excellent options for toddlers mastering nighttime bladder control.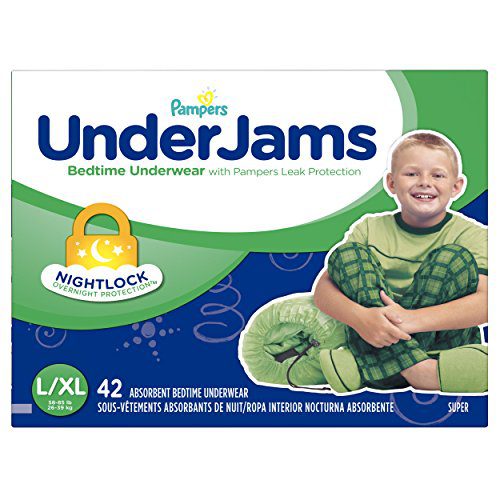 Frequently Asked Questions: 
Do overnight diapers make a difference? 
Overnight diapers definitely can make a difference. The best overnight diapers prioritize comfort, leak protection and absorbency because they are made to be changed less often than daytime diapers. Although a daytime diaper can work in a pinch, overnight diapers make the night more comfortable for your child, meaning you'll sleep easier. Luvs Ultra Leakguards make those diapers great for using at night. The Ultra Leakguards keep moisture from leaking out onto the bed. That means Luvs Ultra Leakguards will help keep your baby asleep, giving you a better night's sleep. These are also one of the top picks for their price.
What are the best diapers for heavy wetters? 
One of our favorite overnight diapers for heavy wetters are Huggies OverNites. These classic overnight diapers have excellent leak control and superior absorbency that make them an ideal choice for heavy wetters. 
Another great product to try, that not as many people know about, is Sposie Booster Pads. These aren't actually diapers, per se. Sposie Booster Pads are absorbent pads that you can add to your regular, daytime diapers to make them more suitable for nighttime. Essentially, Sposie Booster Pads turn daytime diapers into nighttime diapers. Not everyone even know about booster pads. You'll find they look a bit like a feminine product, but booster pads have been designed to keep babies dry at night.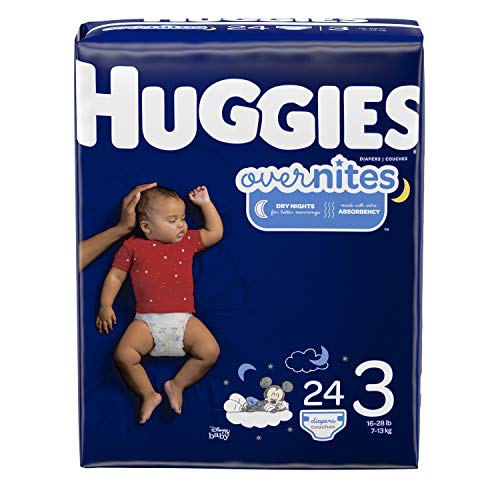 Are nighttime diapers worth It? 
Although it can be a hassle to buy different sets of diapers for daytime vs. nighttime and sometimes overnight diapers can even be more expensive, you won't have to change the best overnight diapers as often as daytime diapers, making them both worth it in terms of cost and your time. The best baby products usually will cost you a little more, but they are going to be worth it. 
Can you put 2 diapers on a baby at night? 
You absolutely can put two diapers on your baby a night. "Double diapering" as it is called can help heavy wetters get through the night. 
That said, you might first try to determine where it is that your baby is leaking through their diaper. If they're leaking because they're a tummy sleeper, then the problem might not be the diaper's absorbency, but rather the placement of the most absorbent parts. Instead of adding a whole extra diaper, you can buy extra padding, like Sposie Booster Pads that help target leak areas. The same is true for bedtime bed wetting underwear for older kids. Even kids who are potty trained during the day, may need a little extra protection at night for a while.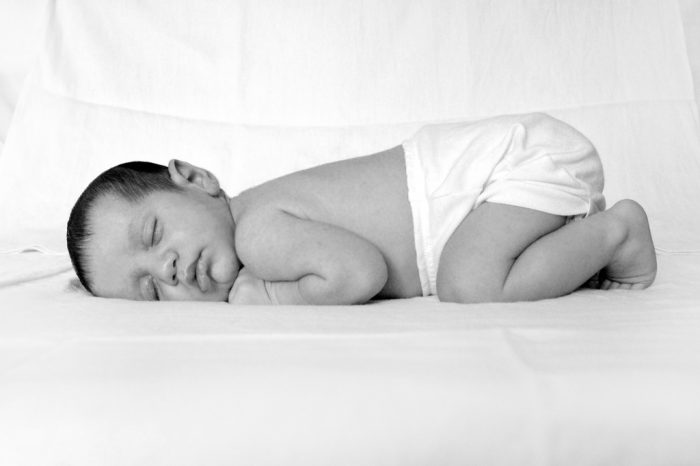 How do I stop my diapers leaking at night? 
There are many different reasons diapers might leak at night. In some cases, diaper leaks can be a fit problem: Do your child's diapers fit correctly? Are they using the right size? 
Leaky diapers can also be because the diapers you child is wearing at night are not made for nighttime use, so they might not have the capacity to absorb all night long. If that's the case, you should opt for an overnight diaper. The best overnight diapers will keep your child dry during the whole night because of their increased capacity. You can try out different nighttime diapers, such as Honest Overnights or Luvs Ultra Leakguards diapers. Or for older children, try GoodNites bedtime underwear. Honest Overnights can be a good choice for children with skin sensitivities as they are made with natural and organic materials. You can also try Pampers Pure Protection diapers, which are made of plant based materials. 
Lastly, a leaky diaper could be due to your child's sleeping position. Sometimes diaper leaks can happen with tummy sleepers because the diaper's padding isn't in the right place for tummy sleepers. Choose diapers or padding made for these kinds of sleepers to see if it helps. 
Last Updated on June 12, 2021 by Marie Miguel
DISCLAIMER
(IMPORTANT)
: This information (including all text, images, audio, or other formats on FamilyHype.com) is not intended to be a substitute for informed professional advice, diagnosis, endorsement or treatment. You should not take any action or avoid taking action without consulting a qualified professional. Always seek the advice of your physician or other qualified health provider with any questions about medical conditions. Do not disregard professional medical advice or delay seeking advice or treatment because of something you have read here a FamilyHype.com.