The number of choices out there for different kinds of diapers for size, age, phase, and even time of day can seem overwhelming, but choosing the best kind for each of those different times can make a big difference in your baby's comfort and in your pockets.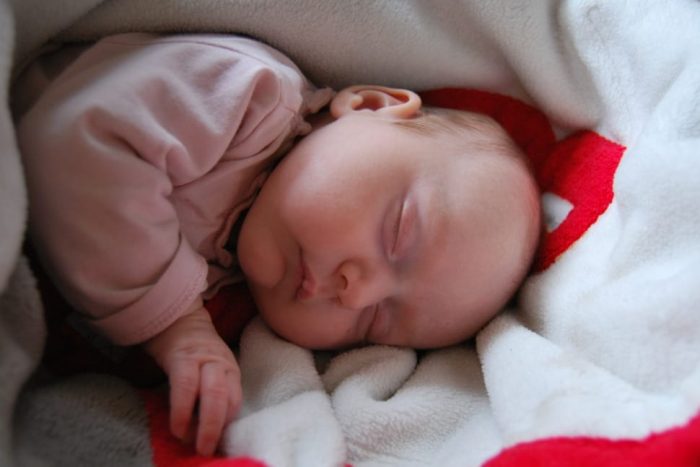 One of the many different choices parents have to make is whether or not to use overnight diapers, and if they do decide to use them, which overnight diapers to use. The best overnight diapers are leak-resistant with high absorbency to keep your child dry all night long. They also should be comfortable, soft, and secure.
Good overnight diapers can make the difference between a full night of sleep and a fussy one, while the best overnight diapers can protect your child from diaper rash and facilitate sleeping through the night consistently.
That said, there are many overnight diaper options out there. First, you need to decide between cloth diapers and disposable diapers, and even within the realm of disposable diapers, there are many different price considerations that you often need to balance with brand and materials considerations. As you can imagine, figuring out which overnight diaper to buy can get complex.
We'll walk through the different choices you need to best to find the best overnight diapers for your needs.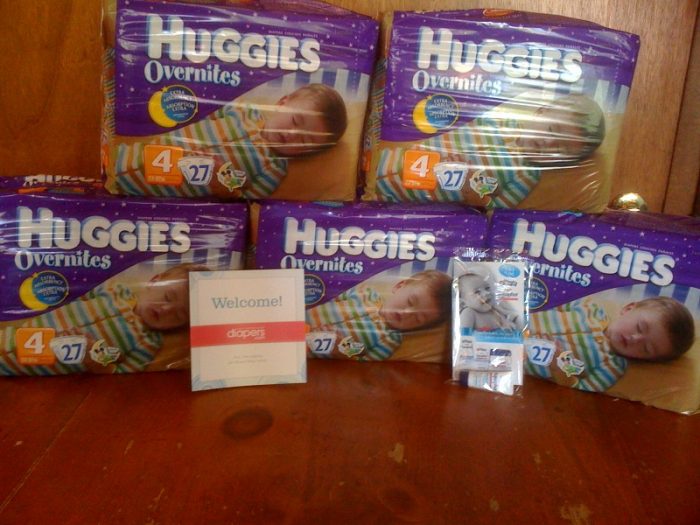 Overnight Diapers For Babies Vs. Toddlers
While nighttime or overnight diapers made for babies vs. toddlers have many similarities, like that they both are more absorbent than their daytime counterparts, there are a few differences to keep in mind. 
The best baby nighttime diapers for babies are the slip-on/slip-off kind. They feel more like regular diapers in terms of texture and shape, while nighttime diapers for toddlers are meant to be a closer approximation to underwear for children that generally are potty training or potty trained, and just wet the bed.
You'll need to decide between the two, and most brands have versions of baby and toddler nighttime diapers. For example, for babies, Huggies has OverNites, while for toddlers, they have GoodNites.
Cloth Diapers Vs. Disposable Diapers
When it comes time to decide on the best baby overnight diaper, you'll also have to make the choice between cloth diapers and disposable regular diapers. While most people usually opt for the same kind of diaper that they use during the day, other parents find that one works better during the night than others. For example, using a cloth diaper during the day but then switching to a disposable diaper to keep their baby dry through the night.
Cloth diapering has become rather popular with parents. So some parents say that they find cloth diapers are more comfortable for their child than disposable diapers, so they opt for them for overnight use, while others say that cloth diapers absorb less, so they opt for disposable diapers for overnight use.
One of the most popular cloth diapering options for overnight is the bumGenius Freetime, which many parents swear by for both daytime and overnight use.
A popular disposable diaper option to consider is the Pampers Baby-Dry. These were designed with three layers of absorbency and feature a wetness indicator. The Pampers Baby-Dry also has air channels to keep your baby cool and comfortable even if they have wet their diaper.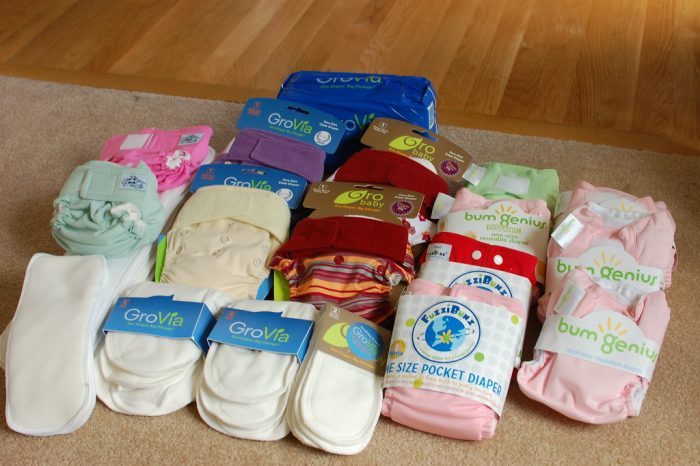 Diaper Material
Another important factor for choosing the best overnight diapers is the diaper's material. Because babies often use nighttime diapers for much longer than daytime diapers, many parents are extra concerned about the material they are made out of.
For babies with sensitive skin, parents may need to look beyond some of the more traditional nighttime diaper offerings to other diapers with plant-based, odor-free materials, and are chlorine-free and overall, eco-friendly. Popular options for the best natural overnight diapers include Honest Overnights, Bamboo Nature Diapers, and Naty by Nature Babycare diapers.
Another best natural brand to consider if your baby has sensitive skin is Seventh Generation. This overnight diaper was designed with your baby's skin in mind. The Seventh Generation overnight diaper is plant-based, with no chlorine bleaching, and does not contain any harmful dies or ingredients. 
Beyond sensitivity, the material can also affect comfort. Some of the best baby nighttime diapers like the Pampers Swaddlers Overnight Diaper are made from quilt-like material that makes them known for their softness.
Leak-Control And Absorbency
Last, but far from least is your nighttime diaper's leak-control and absorbency. Although nighttime diapers are consistently more absorbent than daytime offerings, there is some variation in absorbency depending on the brand.
One of the most popular options for heavy wetters is Huggies OverNites because they hold leaks well, and the tabs stay in place extra well. This is due to both the absorbent core and leak-control design that is standard in all Huggies OverNites. Huggies OverNites we designed to help protect baby's skin from large bedwetting accidents that occur.  
Another popular brand for a heavy wetter is Luvs Ultra Leakguards. Luvs Ultra Leakguards feature a triple leak guard which absorbs in three different places. These are great options for both boys and girls because the leak guard pads are conveniently placed to fit both urination patterns. Another feature of the Luvs Ultra Leakguards is the wetness indicator. This indicator will turn blue when it is time to change the diaper. This way, your baby can stay dry and comfortable because you don't have to guess if the overnight diaper is wet or not.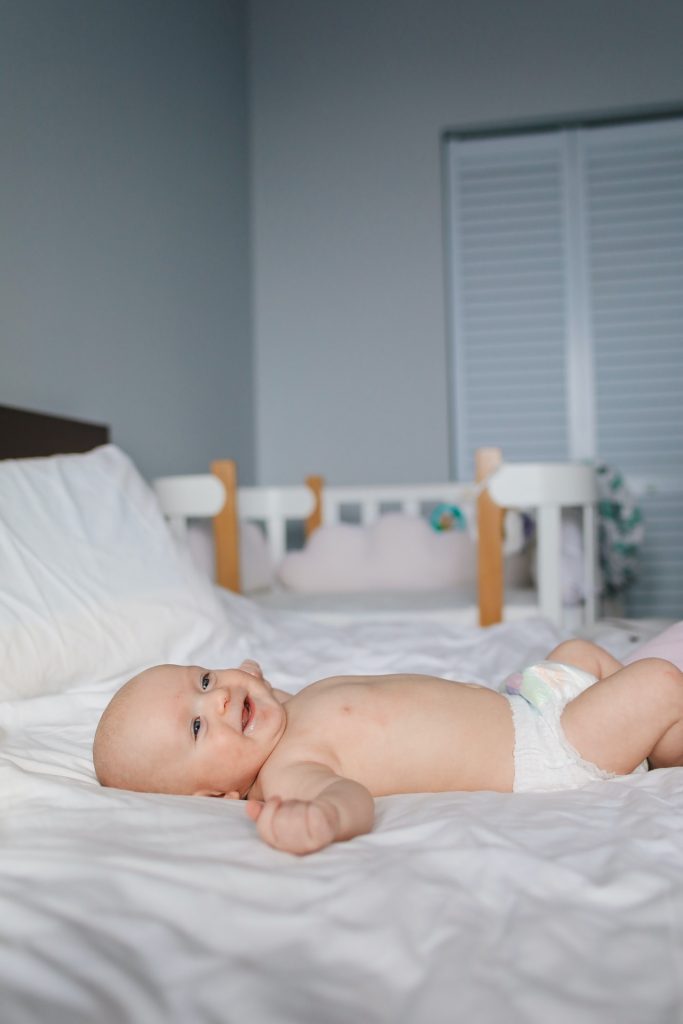 You also might consider whether a brand that offers diapers made either for boys or girls is better for your child since sometimes leaks can be due to incorrectly placed padding based on your child's urination patterns.
Another factor is fit. Some overnight diapers just work better for some children, and in some cases, the diapers out there just won't cut it for your child's needs. If none of the options you've tried have been absorbent enough for your child, you can also try adding additional padding in problem areas with a product like Sposie Booster Pads for extra absorbency.
Frequently Asked Questions:
Do overnight diapers make a difference?
Using overnight diapers instead of daytime diapers can make a big difference. Many daytime diapers are meant to be changed with more frequency, as soon as they are wet, while overnight diapers emphasize absorbency to keep your baby dry for hours at a time.
Choosing nighttime diapers over daytime diapers can mean that your child's diaper feels dry all throughout the night.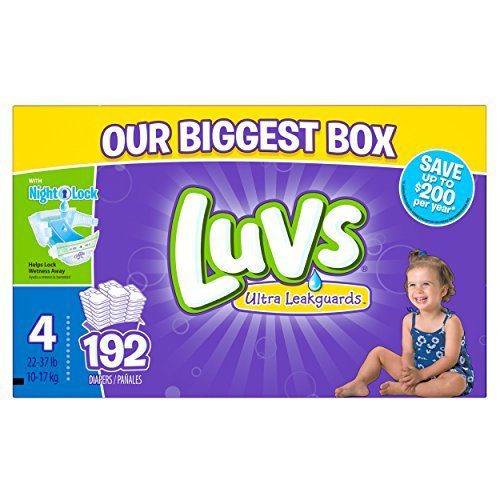 Are there overnight diapers for babies?
Although overnight diapers made for bedwetting toddlers are often more well-known, there are many overnight diaper options for babies, too. Some of the most popular overnight diaper options include Huggies OverNites and Pampers Swaddlers Overnight Diapers because they promote leak protection, and are also both extra-absorbent and feature a wetness indicator.
What is the best overnight diaper for toddlers?
When it comes to choosing the best overnight diapers for toddlers, two options stand out above the rest: Pampers UnderJams and Huggies GoodNites. Both of these options are made for toddlers who have already potty trained and mastered daytime bladder control and are dealing with nighttime bedwetting. They are still extra absorbent to be prepared for the times when your toddler does have an accident. 
Another great option to consider for an overnight diaper for your toddler is GoodNites Bedtime. These were designed to fit more like underwear so they are also known as bedwetting underwear because they work the same as a diaper. GoodNites Bedtime still provides the leak protection that your toddler requires, but they can easily pull it up and down if they need to use the bathroom in the middle of the night. They come in a boys style and a girl's style so the anti-leak booster pads are in the correct location. 
Do Pull-Ups hold more than diapers?
In theory, Pull-Ups are made of the same kinds of materials as other diapers and have similar absorbency. Some parents note that the easy-on/easy-off design can leave them prone to more leakage, though, regardless of their absorbency. With that being said, Pull-Ups are great training pants to use for potty training your little one because they are similar to bedwetting underwear.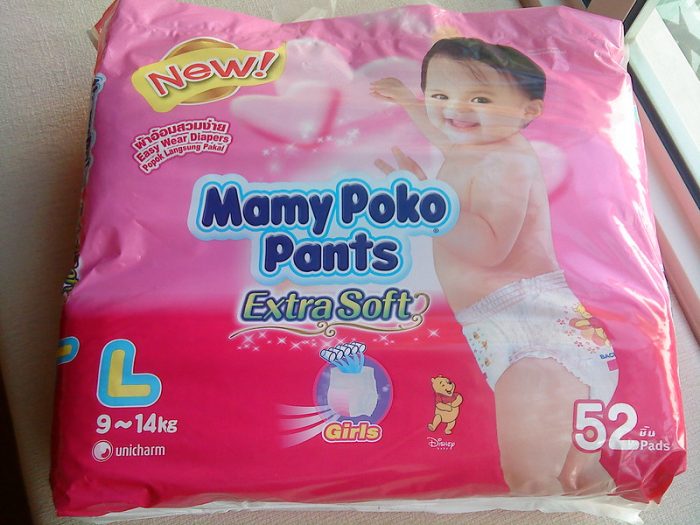 Which is more absorbent Pampers or Huggies?
The two leading brands of overnight diapers, Pampers and Huggies, seem to be in constant competition over which brand has more absorbent overnight diapers. Although it would be nice to say that one definitively is better or more absorbent than the other, absorbency varies between different models. As a general rule, larger diapers and overnight diapers are extra absorbent, regardless of the brand so these are always the better choice when looking to keep you baby dry throughout the night, even if they are heavy wetters.
Last Updated on May 19, 2021 by Marie Miguel
DISCLAIMER
(IMPORTANT)
: This information (including all text, images, audio, or other formats on FamilyHype.com) is not intended to be a substitute for informed professional advice, diagnosis, endorsement or treatment. You should not take any action or avoid taking action without consulting a qualified professional. Always seek the advice of your physician or other qualified health provider with any questions about medical conditions. Do not disregard professional medical advice or delay seeking advice or treatment because of something you have read here a FamilyHype.com.