An overnight diaper can keep your baby dry, well, overnight. Some babies, and toddlers as well, end up wetting the bed. This causes one fussy baby and one frustrated parent. Luckily, overnight diapers are the right solution for that. Overnight diapers keep your baby dry through the night with ultra absorbent protection and stretchy sides that prevent leakage. Your baby will be dry and comfortable from bedtime until morning.
Also, just known as nighttime diapers, overnight diapers are designed to keep your baby dry all night long. These night diapers allow the baby, and most importantly, the parent, to have a good night's rest. However, not all overnight diapers are created equal. Here are a few things to look out for.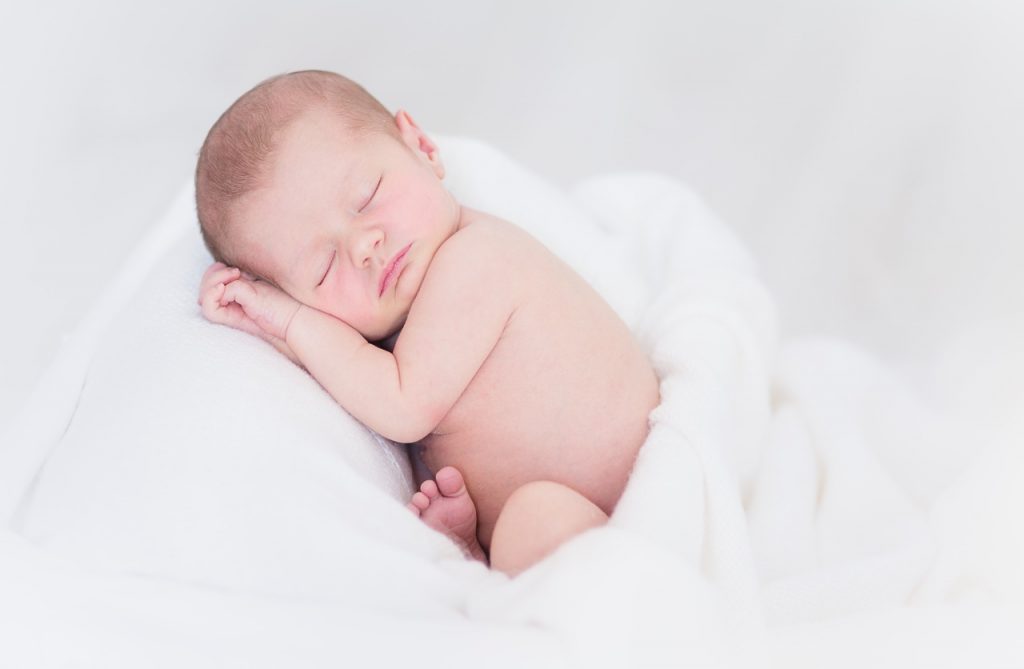 What A Best Overnight Diaper Should Have
You may just go to any store and buy the first night diaper you see, but this is usually not the best route to go. Instead, you should think about what type of overnight diaper your baby needs. There are quite a few to choose from, and what you need may depend on your situation. There are day and night diapers that are designed specifically for boy and girls. Your household may need to look for the best budget friendly nighttime diaper. Maybe you need the best diaper for potty training time. You'll also have the choice between cloth diapers and disposable diapers. Here are a few things to look out for in a nighttime diaper…
Overnight Diaper Absorbent Level
You want an overnight diaper that can absorb the baby's messes. Some off-brands may have fewer layers, and they may not last as long. Meanwhile, a quality night's diaper with plenty of layers will. Most disposable diaper brands will tell you the absorbent level on the front of the package, so you can choose for yourself which one is best for your child. If they tend to be heavy wetters, a nighttime diaper with a wetness indicator might be a good option so you can use your discretion on when to change. A heavy wetter will need extra absorbency to stay dry all night.
Some parents believe that cloth diapers are the best baby diaper for them. But, that isn't the case at night, because usually, while cloth diapers are the best for the price, they don't offer absorbency, so for heavy wetters, that isn't the case. Cloth diapers may be ideal as daytime diapers, but at night, it's time to switch over to some type of disposable diaper, such as Honest Overnights or Luvs Ultra Leakguards.
Overnight Diaper Best Fit
You need an overnight diaper that's flexible. Not too tight, and not too loose, either. If you need the perfect fit, you should look for the right night's diaper for the job. A diaper that's too tight will cause marks and discomfort. Too loose, and it may not catch the messes. You have to be critical when choosing which among the best overnight diapers will fit your needs and you want a disposable diaper that gives your child the best fit possible.
You want absorbent nighttime diapers that will keep the skin dry, but also won't chafe, especially for babies with sensitive skin. If possible, if you know the material will chafe and bother the child, you may want to look for the option for babies with sensitive skin, since that might be your best option. You can find diapers that are chlorine free, as many diapers use chlorine bleaching in their manufacturing process, which can cause skin irritation. You may also want to look for an option that's free of fragrance and latex, as well.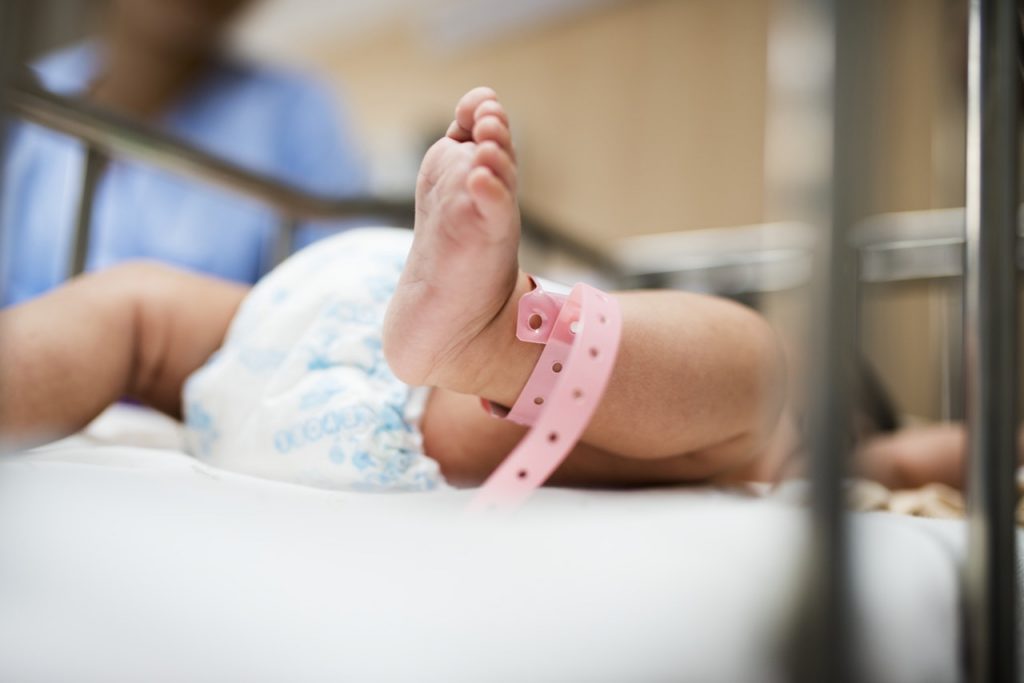 Nighttime Diaper Allergic Reactions
Some babies may have an allergic reaction depending on the material used on the overnight diapers. This is all trial and error, but if your baby seems to react badly to one type of diaper, don't buy another diaper with similar material. Most regular nighttime diapers are made with similar material, so make sure that if you know it causes a reaction, look for the kind for babies with sensitive skin. These will made without the use of chlorine bleaching and fragrances.
Nighttime Diaper Eco-Friendly 
Another option is to get a night diaper that is ecofriendly. There are plant based nighttime diapers these days which can replace regular diapers, and these plant-based diapers are biodegradable, and leave less of a carbon footprint on the planet. Honest Overnights are a great choice for diapers that are eco friendly and made of organic materials. You'll still get hours of protection but without the harm to the planet.
Some people prefer cloth diaper options when trying to go ecofriendly while also not breaking the bank. A cloth diaper also helps save money in cases too, at the expense of a lack of an absorbent core and leak protection that other nighttime diaper options have. These options, however, may not be your friend for those who are heavy wetters, so you might want to choose something else. 
If you do want to stick to the cloth diapers, you can try using them with diaper booster pads. A booster pad is an insert that you can put in the diaper for times when they may need extra absorbency, like at night. You can use a booster pad in a cloth diaper, in training pants during potty training, and in special bedwetting underwear. It will make a difference for your little one with a core that's absorbent overnight when kids and babies need it the most.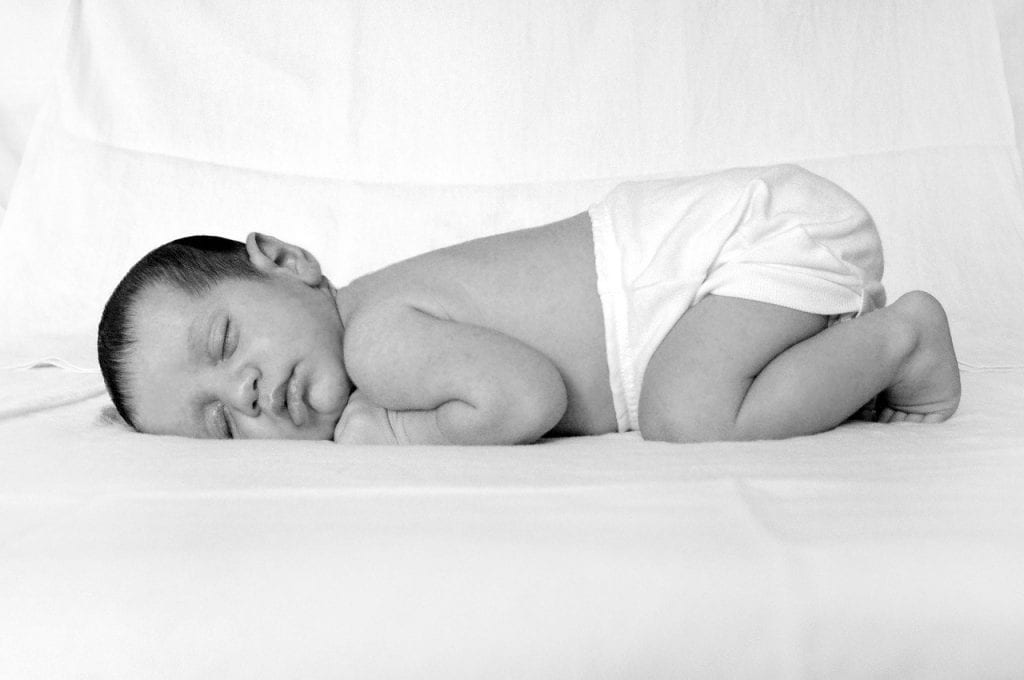 Overnight Diaper Price
Finally, let's look at the price. Best Overnight diapers can be more expensive, but they're worth the price. Finding the right night diaper for the job can be a bit of a catch 22. You want a quality nighttime diaper, but you don't want to break the bank. Some diapers can be bought in bulk for better savings. Find the best overnight diaper for the job and get to it.
You can always go with a cloth diaper if you're pressed for cash. A cloth diaper is reusable of course, since you just have to wash it, and a cloth diaper can last a bit. The downside is that they can get smelly and really messy, and they usually aren't extra absorbent, so if your child tends to not wet a lot, this might be a feasible option. 
Overnight Diapers To Look For
Here are some diapers you can look out for.
Huggies OverNites Diapers
Huggies is one of the biggest names in diapers, and for a good reason. These diapers can last for 12 hours for moderate wetters. It has a design that locks in the leaks and prevents diaper rash and discomfort. They have cute depictions of characters and can stay in place. These night diapers are extra absorbent, and they offer high-quality protection for most children. 
They are a bit expensive, however, and they do have an odor to them, but if you can get past these two factors, you're all right. Huggies has a whole line of high quality diapers for parents to try. You can do the OverNites at bedtime and Huggies Little Movers during the day.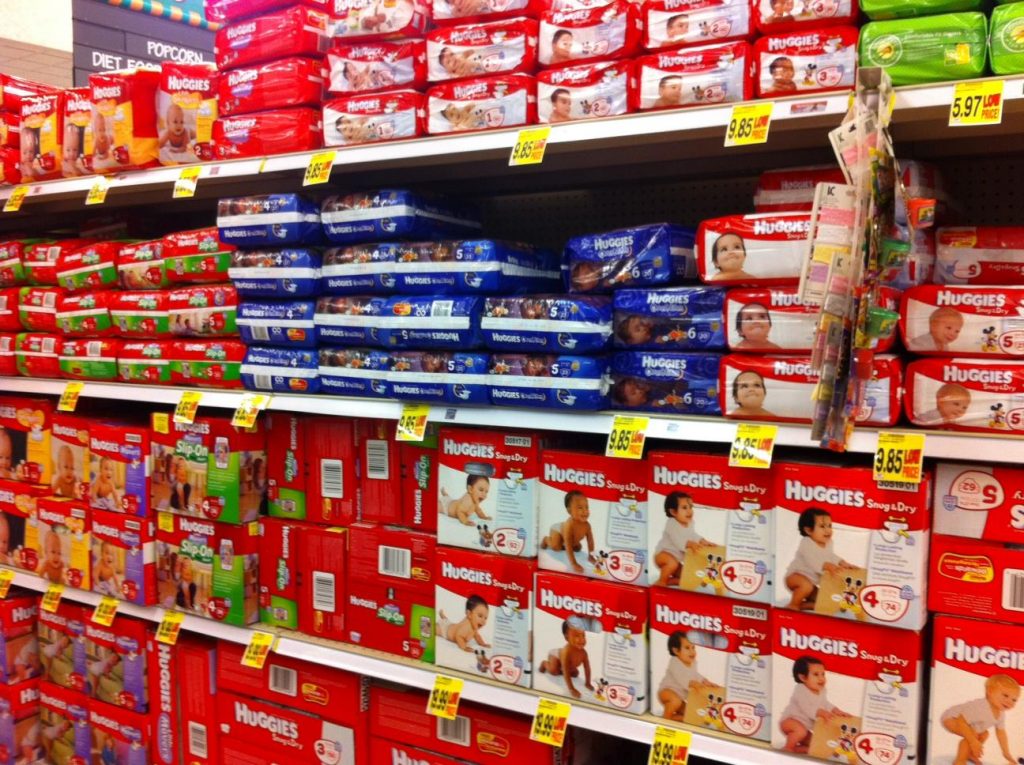 Pampers is another popular type of diaper, and for a good reason. This diaper can tell you how wet a diaper is depending on which sizes you pick. It will color code how wet your child's diaper is. It has more layers than most overnight diapers and leak protection as well. They're soft, comfortable, and quite affordable. Just be mindful of how full the diaper is. Too much fullness may cause a leak. Also, be aware of the sizes as well. Some people have said the diapers run a bit too small.
Pampers Baby Dry diapers tend to be on the moderate price range, and while they don't offer extra absorbency, they are pretty decent for regular diapers. The beauty of Pampers Baby Dry is you can see how full the diaper is usually by checking. But, you can't go too long without changing a Pampers Baby Dry, so remember that before you buy. They're pretty gentle on a baby's skin, and they're one of the best overnight baby diaper options to try.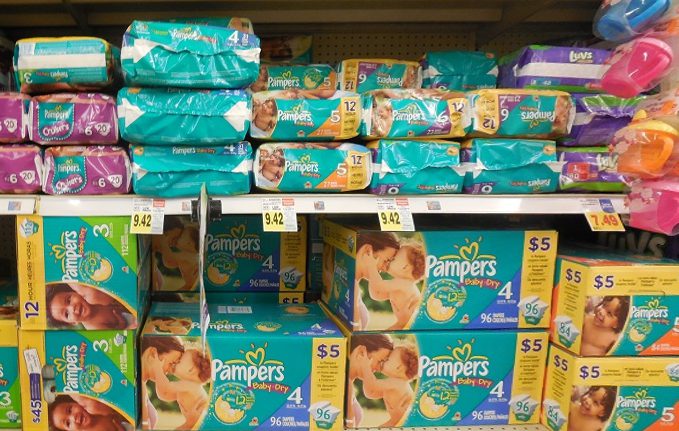 Source: en.wikipedia.org
Sposie Booster Pads Diaper
These best overnight diapers are great for babies who sleep on their tummy. Not to mention, they absorb liquids quite well. This diaper is less irritating than other diapers and less bulky too. This means that your baby will love sleeping in it, and you'll love what it has to offer. Great for babies who wet a lot. You can even add them to other diapers to make them more absorbent.
One cool thing about booster pads is usually they're better for a baby's skin than regular diapers, which is why they're some of the best baby night diapers for babies with soft skin. They tend to not make the skin dry, and these booster pads are good for babies who need something comfortable when they sleep. Sposie Booster Pads as well also don't cost a lot of money, so they're a good option for those looking to save some money. You can use these with infants, in training pants, in bedwetting underwear, anywhere your child needs more absorbency.
Pampers Overnight Swaddlers
These are the comfiest nighttime diapers around. If your baby feels uncomfortable in the other diapers, this may be the diaper for them. It feels just like a blanket. There is a liner that separates the mess from the skin, and the outer cover, which is so soft you'll want to use it as a pillow. Plus, it has other features, such as wetness indicators. It's not the best eco-friendly diaper around, but boy, is it an effective overnight diaper.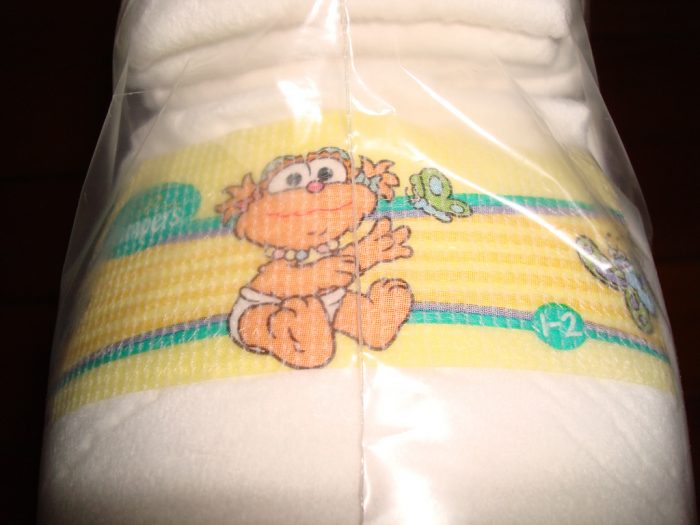 If you're mindful of the environment, the last diaper wasn't for you, but this one certainly is. This diaper is made from bamboo pulp and sustainably farmed. It's comfortable and great for sensitive skin.
What about the absorbency, thought? As you may imagine, this diaper is very absorbent, giving you maximum dryness that is perfect for overnight use. They are a bit small, but they are quite useful.
Luvs Ultra Leakguard Diapers
Luvs is another famous brand of diapers, preferably on the budget end. This has quite a few features to keep leaks from happening, such as leak guards on the edges. They are quite soft and can be stretched to fit. They even have a money-back guarantee, giving you that peace of mind. There aren't any bells and whistles like wetness indicators, but they are still great for nighttime use.
Luvs ultra is the best bang for your buck. Luvs diapers are known for being strong, and this kind is extra absorbent. Luvs Ultra Leakguards are also quite simple, and that's what people like about Luvs Ultra. Luvs Ultra also fits a variety of different sizes and shapes too, so if your child grows, Luvs Ultra will fit. The one downside to Luvs ultra is that they are pretty basic, and Luvs Ultra Leakguards diapers mostly offers protection against leaking, but doesn't work to help with sensitive skin and the like. But, for the price you're paying, you're getting a really good product, and that's why Luvs Ultra is one of the most popular diaper brands.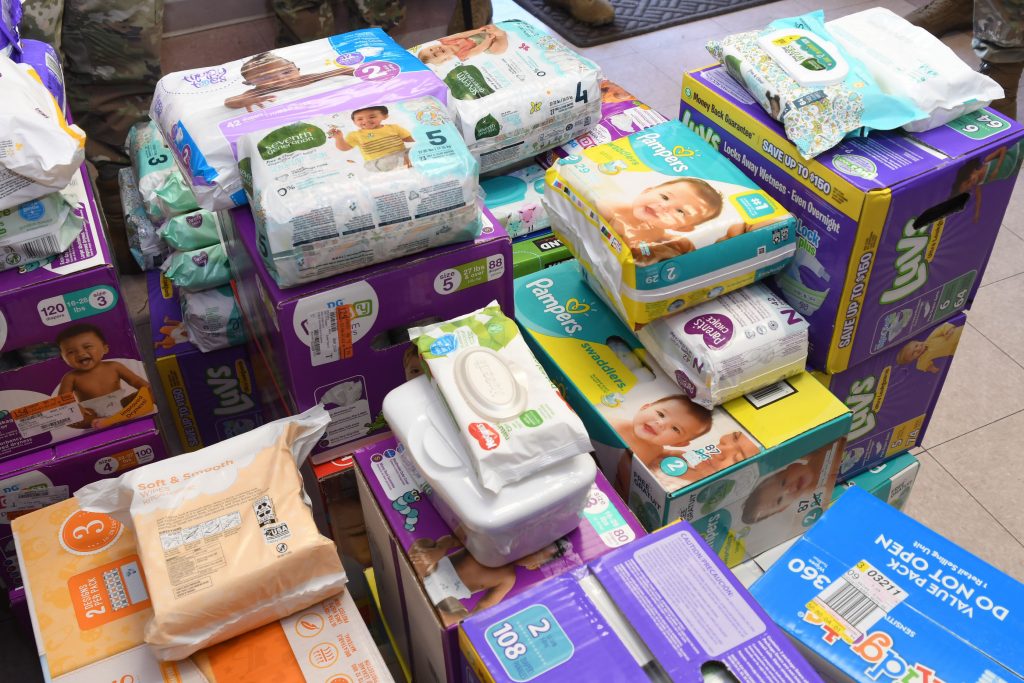 Naty By Nature Eco-Friendly Disposables Diapers
Finally, let's look at another eco-friendly diaper. This has no harsh chemicals and is made from breathable and biodegradable resources. This is the ultimate diaper for the parent who is mindful of the environment and what they're putting on their child. They're light, gentle, and don't have any harsh odors. They aren't great for heavier wetters, but with so much sustainability, you're going to love them regardless. Try them today and see what we mean.
Best Overnight Diaper Conclusion
There are quite a few options if you need nighttime diapers. For parents who need more, you can't go wrong with some of these best overnight diapers and what they offer. Some of these are newer brands, others are seventh-generation powerhouses. But whether you choose a natural diaper or a seventh generation diaper that works for you, you'll get a quality product and one that will keep your baby nice and dry. 
 If you're ready for a diaper that's best for your baby, try one of these and see how they work. Chances are, each of these best overnight diapers can keep your baby dry during a night's rest, and you can get some peace of mind as well. Try them today and see what we mean.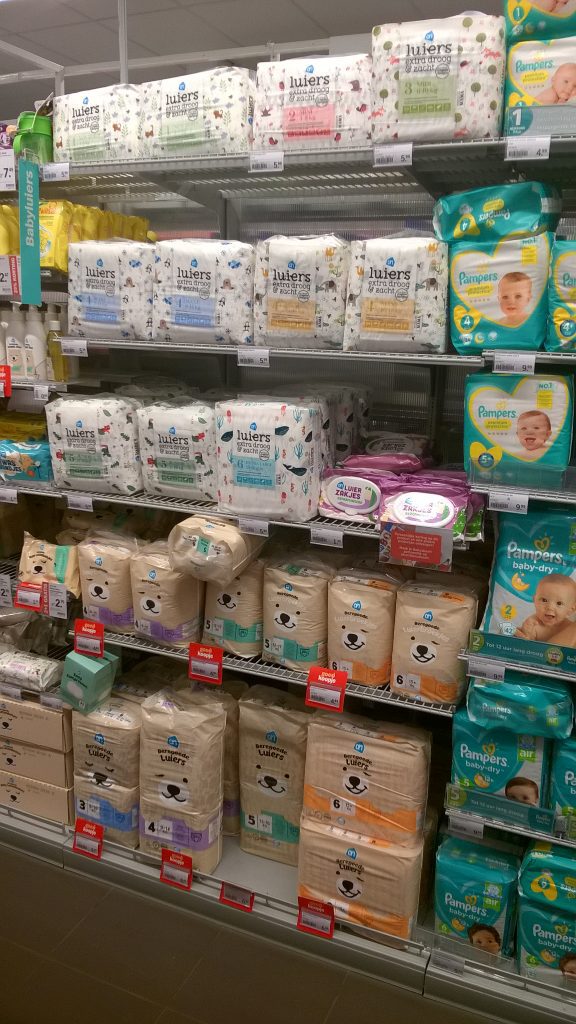 Source: commons.wikimedia.org
Best Overnight Diapers Frequently Asked Questions (FAQs)
Do overnight diapers make a difference?
Absolutely. The critical difference between nighttime or overnight diapers compared to regular diapers is its extra absorbent core. This keeps your baby dry as he sleeps and prevents messy leaks. 
Can I use overnight diapers during the day?
Some parents do, but others believe that it delays the process of children's potty training and also slows down nighttime dryness. 
How long do overnight diapers last?
Overnight diapers are designed to last and keep your baby dry for 12 hours at night. Depending on the brand, nighttime diapers can hold around 20 to 25 percent more capacity than the regular variety.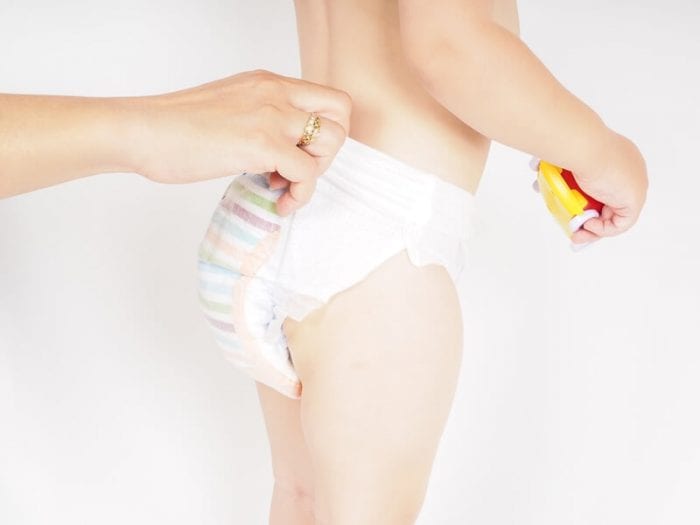 Source: flickr.com
Can you put two diapers on a baby at night?
If your baby has leakage issues at night, some parents recommend doubling the diaper with one size bigger second diaper. Some may recommend switching to one size bigger overnight diaper to keep the leaking contained. 
What diapers are best for overnight?
The best diapers for overnight are Pampers Swaddlers Overnight, Pampers Pure Protection, Huggies OverNites Diapers, Luvs Triple Leakguards, Sposie Boosterpads, and Honest Overnights. Honest Overnights are also good for the environment, too, so they're a good choice all the way around.
Are Pampers Swaddlers suitable for overnight?
Pampers Swaddlers is one of the most popular overnight diaper brands, and it's famous for a reason. It is ultra-soft and lightweight, absorbent, has air channels, and a wetness indicator. This is one of the best overnight diapers that you can get, and one of the best baby diapers on the market in general for keeping a baby dry.
Pampers Swaddlers are very strong, and they also won't chafe the baby's skin, so they're good for sensitive skin. Not only is this ideal for keeping a baby dry, but also preventing a diaper rash too.   
What is the most absorbent diaper?
Huggies OverNites Diaper is considered one of the most absorbent nighttime diapers in the market and hence recommended for heavy wetters. It says that OverNites are 25 percent more absorbent than any other Huggies diapers and they're considered one of the best overnight diapers on the market. 
Which diaper holds the most liquid?
Huggies OverNites diapers holds the most liquid compared to any other night diaper brands. Huggies overnites are one of the best overnight diapers since they can hold for up to 12 hours.  They also have a wetness indicator that is great for determining whether or not the baby is dry or not.  Huggies overnight also have a lot of room to hold, and there's a reason why they're considered some of the bestovernight diapers.  

Source: flickr.comWhen compared to others, Huggies Overnites are the way to go, especially if you want the best overnight diapers to hold all of the liquid in place. Huggies Overnites also come in a variety of sizes, from baby size, to even young toddler size for when they get bigger. 
Are there overnight diapers or training pants for older children?
Yes, there most certainly are. GoodNites Bedtime are bedwetting underwear for kids who are older and probably potty trained during the day but still struggle a bit at night. You can find GoodNites Bedtime with fun characters for your kids to enjoy so they can get good sleep at night while staying comfortable and dry.
Best Overnight Diapers Other Resources
Check out Overnight Diapers Reviews on BabyList Facebook – Instagram – Pinterest – Twitter – Linkedin
Read more about Nighttime Diapers on BabyGearLab Facebook – Pinterest
Find out consumer's comments about Overnight Diapers on LittleOneMag Instagram
Check for more information about Overnight Diapers on MomJunction Instagram
Read further details of Nighttime Diapers on Huggies Instagram
Last Updated on April 11, 2021 by Marie Miguel
DISCLAIMER
(IMPORTANT)
: This information (including all text, images, audio, or other formats on FamilyHype.com) is not intended to be a substitute for informed professional advice, diagnosis, endorsement or treatment. You should not take any action or avoid taking action without consulting a qualified professional. Always seek the advice of your physician or other qualified health provider with any questions about medical conditions. Do not disregard professional medical advice or delay seeking advice or treatment because of something you have read here a FamilyHype.com.