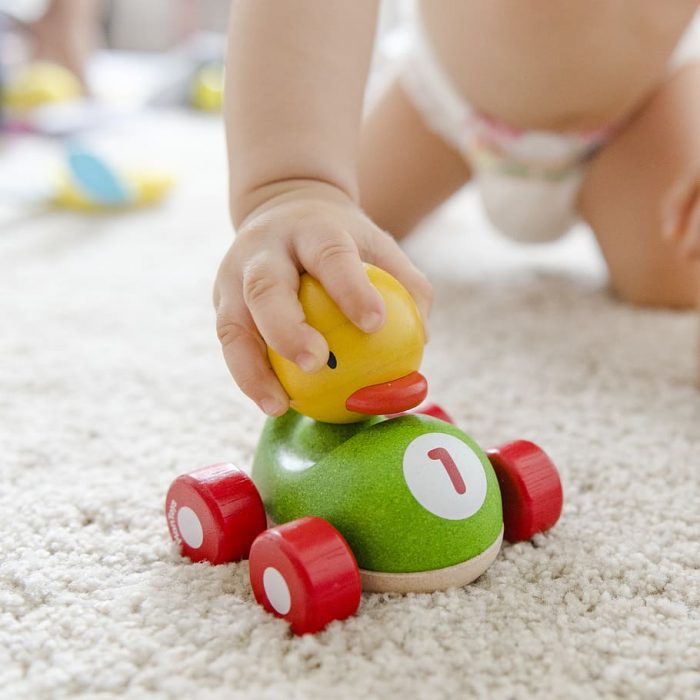 Picking out which diaper to use in every stage of your child's early development can be a challenge, according to Skin Health Alliance. Parents must re-adjust their baby's diaper size to accommodate a growing child, and some parents even opt for a different diaper change during the day and during the time their child begins to sleep through the night. There are many different disposable diaper brands to choose from, pampers swaddlers vs cruisers.  So, how do you find the best diaper for your baby?
One way to find the best place to buy diapers is to compare prices and promotions at different retailers, such as online stores or brick-and-mortar shops, and take into account factors such as convenience and delivery options.
In addition to diaper change sizes and sleeping habits, mom and dad must keep a baby's movements in mind when they pick out a diaper. Newborns that primarily stay in one place, with some rolling and wiggling or even needing leg cuffs, have very different needs from crawling and even walking babies. This means that if you are now using the best nighttime diaper for toddlers, you may have to shift to a different diaper soon. Keep in mind that mobile babies need different swaddler diapers as they go through different stages growing up; that's why cloth diapers are a no-go if you want to keep your baby's skin dry since a cloth diaper is less absorbent than disposable ones. Enter two styles: Pampers Swaddlers and Pampers Cruisers.
One brand with different diapers that address these unique needs is Pampers. They have one line of diapers made for largely stationary newborn babies with features that are best for parents of small children, known as Pampers Swaddlers. Just like hypoallergenic diapers, which are made from premium cotton, include features designed to meet the special needs of newborns and young infants, such as the umbilical cord notch sizes, wetness stripe indicator, and materials that are better at providing comfort for the sensitive area of the skin. Pampers Swaddles is also free of natural rubber latex and has dual leak guard barriers instead to ensure leak protection. A baby's sensitive skin is worth taking care of by the parents. Read here for everything you need to know about Pampers diapers.
As babies begin to move more, leak guard barriers on the diaper's edges and mobility take precedence in design decisions, and Pampers also has a line of diapers to fit those needs, called Cruisers. These are diapers for older babies that address their special needs when they're crawling around and starting to pull up on things in the house. When there's a mobile baby in the house, moms and dads will need the best baby diaper they can find to keep any wetness and other kinds of mess inside. This is good to avoid a wet diaper since it seals and avoids any leakage.
Now, while diapers have the same basic features: they hold everything in to keep your child dry, there are many ways that the diapers differ. That's why we're going to do an in-depth analysis of Pampers Swaddlers and Cruisers so you can decide which is best for your child right now and which might be best in the future.
That said, keep in mind neither option is necessarily inherently better than the other. When analyzing Pampers Swaddlers vs Cruisers, remember that one kind of diaper might be better for you now and the other might be a proper fit in a few months.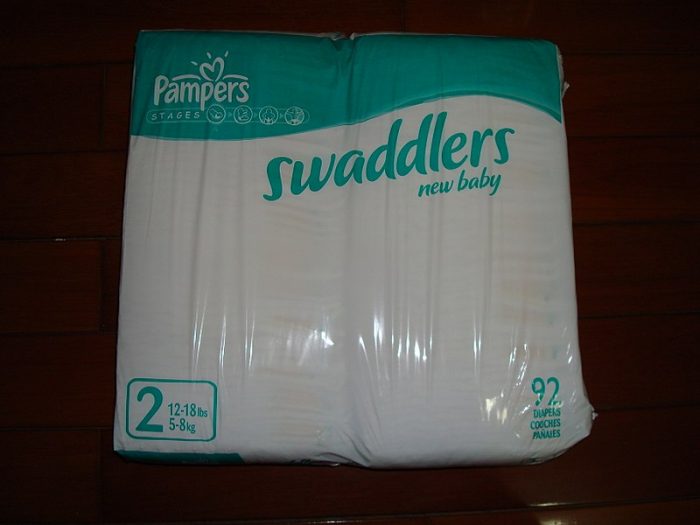 Pampers Swaddlers Vs Cruisers Size
One of the most limiting differences parents need to consider when choosing between Pampers Swaddlers and Cruisers is their size offerings. Pampers Swaddlers come in size newborn to size 6 (for children 6-35 pounds) and Cruisers go from newborn size 3 to size 7 (for children 16-41 pounds). So, if your little one weighs less than 16 pounds or more than 35 pounds, you can decide which option is best based on the possible fit. Just make sure you choose your diaper size carefully as having the right fit will affect the diaper's performance.
Most parents quickly become familiar with Pampers Swaddlers because they offer newborn sizes, and they are often used in hospitals for newborns. Just as newborns take so much comfort in actual baby Swaddlers, Pampers Swaddlers provide a high level of comfort for your baby, too.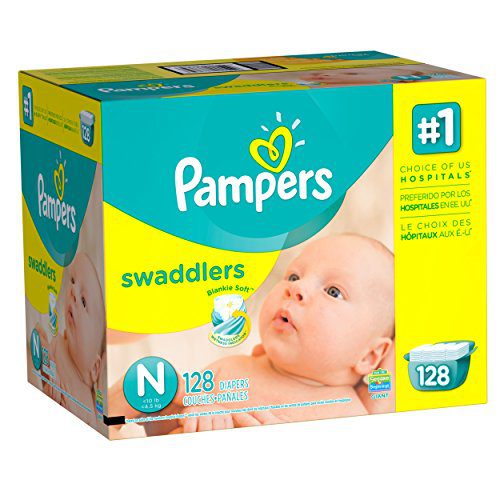 Shape/Fit of Swaddlers Vs Cruisers
After size differences, shape, and fit are the most important factors to keep in mind to choosing Pampers Swaddlers versus Cruisers. If your child falls into the 16-35 pounds range, meaning they could use either diaper, then the difference in the shape and fit of the diaper is what will determine which is best for your child.
Pampers Swaddlers are disposable wet diapers that have a looser, more simple shape with an emphasis on comfort for your baby. They are not overly tight in any area.
The most important fit factor for Swaddlers is something called the "Newborn Notch." It comes into play on your baby's belly button: these diapers sit lower right below your newborn's belly button, creating the umbilical "notch" to protect the tiny cord stump on their belly and preventing leaks.  This fastening system feature is on newborns, diaper fits sizes 1 and 2.
On the other hand, Pampers Cruisers are designed for the baby's movement, and both their shape and fit are catered to a mobile baby; this characteristic makes Pampers Cruisers good. The Pampers Cruisers have a design called the "3-Way Fit," which means you can adjust around your baby's waist, thighs, and bottom to ensure the best, snug fit possible to help prevent leaks as your baby moves around. Cruisers diaper has stretchy sides that help you get that perfect fit to ensure nothing hits your floors or your furniture.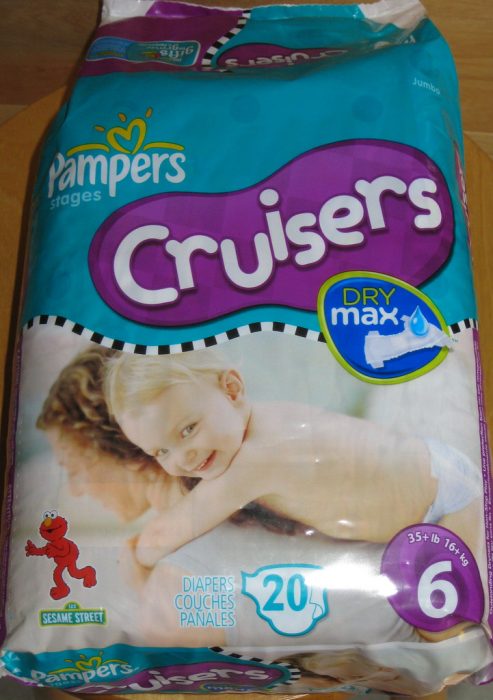 Absorbency, Material, And Keeping Your Child Dry
Both Pampers Swaddlers and Pamper Cruisers are designed with super soft material for maximum comfort (even the tab closures!) with enough absorbency to avoid blow-outs from a liquid-filled diaper. Where both lines of diapers especially excel, though, is keeping your child dry. Another diaper that can keep your baby dry is Pampers Baby Dry Diapers.
Another factor that you should be aware of is the air and wetness channels. "Air Dry Channels" is the one that distributes the moisture throughout the diaper and pulls it away from your baby's skin, keeping them dry and combating diaper rash from that moisture. It is essential to choose the right diaper to prevent diaper rash that babies might experience. Diaper rashes are a common form of skin irritation that can be mostly seen in the baby's bottom. Many other kinds of diapers will have what is referred to as wetness lock-away channels and air channels. While they're meant to pull the moisture all into one or two areas of the diaper, thus keeping the rest of it dry, they don't wick enough of the moisture away to keep your little one dry and comfortable.
One other way the Pampers Diapers brand claims to help keep babies dry and happy is by putting diaper gel in the core materials used to make the middle of the diapers. The gel absorbs wetness keeping it away from your baby's delicate skin and preventing leakage. From playtime, to nap time, to riding in a car seat, your baby can be dry all the time.
Pampers Swaddlers & Pampers Cruisers Features
When it comes to choosing Pampers Swaddlers vs. Cruisers, it is a good idea to consider the extra features that differentiate them as well, especially if your child is right in between using one or the other.
Swaddlers have a special feature called a "Wetness Stripe" that indicates whether the diaper is wet or not. If the diaper is wet, then the stripe will change color, eliminating those times when you're not sure if your baby needs a change or not, which can ultimately help reduce the number of changes you have to make. The wet stripe makes things super easy for parents to determine whether the baby has gone to the bathroom or not.
Pampers Cruisers feature softer, stretchy sides that further enhance mobility, but also are resistant to sagging, which can be a drag on your baby's mobility. Of all of the disposable diapers made by Pampers, Cruisers Pampers are ultimately the best option for babies who like to move. It is soft and enables mobility while keeping the baby's legs free from scratches.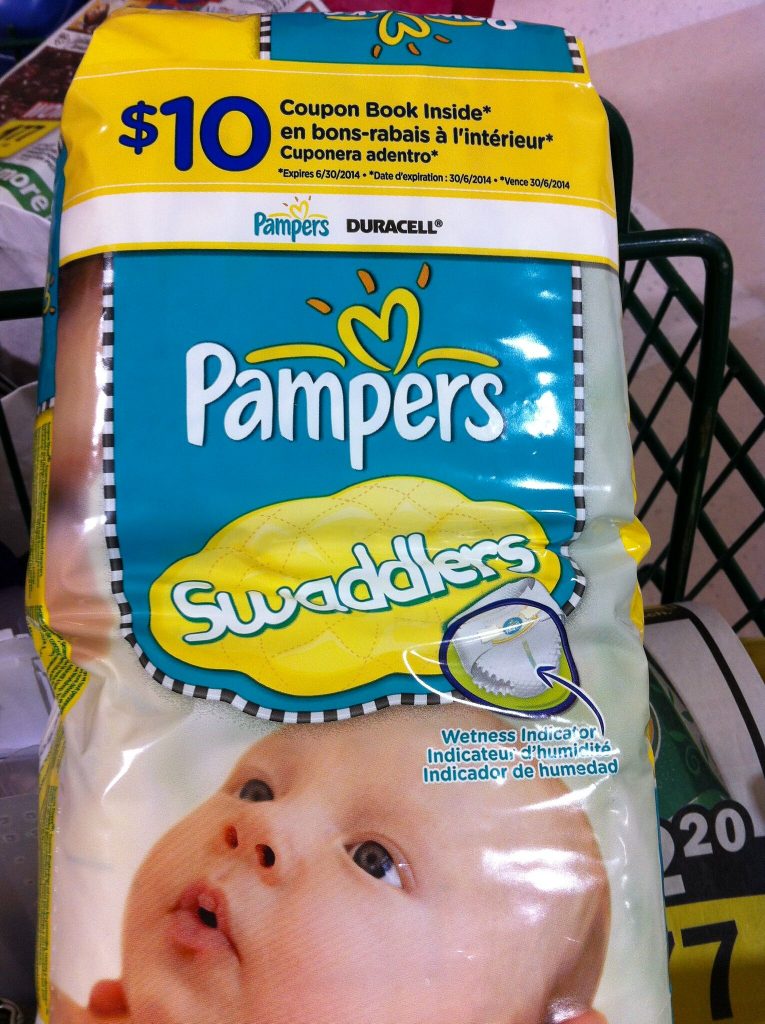 Possible Cons Of Both Of The Diapers Mentioned
Although both Pampers Swaddlers and Cruisers have many advantages, there are a few possible downsides to keep in mind. Some of the cons are the same for Swaddlers and Cruisers lines of diapers: not good for babies with sensitive skin. Some babies are sensitive to the baby powder that the Swaddlers and Cruisers diapers use and some parents find that odor to be overwhelming. The baby powder is meant to be pleasant and helps with drying out moisture, but those who are sensitive to perfumes may find it to be a bit too much.
There is one difference in cons between Pampers Swaddlers versus Cruisers to keep in mind when choosing between them, though. Some people noticed that because of the "360-degree waistband" on the Cruisers, some babies suffered from blowouts out the back when Swaddlers or Cruisers were on their backs. Cruisers Pampers may just be a little too flexible on the top to allow for good mobility when Cruisers comes to holding in a lot of liquid waste. That can be a problem when your baby is in their car seat. It's also a good reason why Swaddlers and Cruisers Pampers may not be the best overnight diapers. You don't want to wake up to a blowout that's all over the crib sheets in the middle of the night.
At the end of the day, when you have to decide whether you'll go with standard Pampers Cruisers vs Swaddlers, you'll need to consider which is best for the stage your baby is currently at and what their current needs are today. At this point, you should be chanting either Swaddlers and Cruisers Pampers, "Pampers Swaddlers, Pampers Swaddlers," or "Pampers Cruisers, Pampers Cruisers." Or for those who have multiple children or a growing baby, you can chant for both, "Pampers Swaddlers and Cruisers!, Pampers Swaddlers and Cruisers! Pampers Swaddlers and Cruisers!" Check this article as well about the easy ways to look for diaper deals.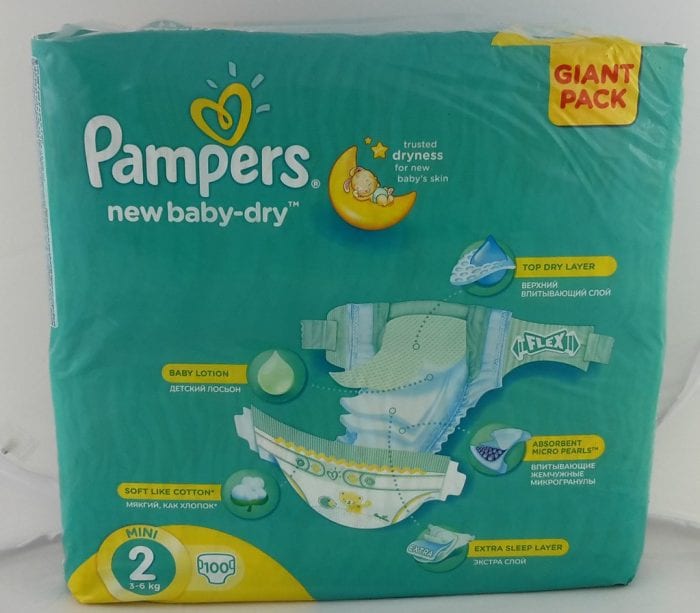 Frequently Asked Questions:
Swaddlers Vs Cruisers Pampers:
What Are The Differences of Swaddlers And Cruisers Pampers?
Pampers Swaddlers are for newborns that are not moving around much, while Pampers Cruisers are for babies that are more active and mobile. Pampers Swaddlers come in smaller sizes and have a newborn notch made to sit below the umbilical site, while Pampers Cruisers in larger ones, although there is some overlap between Swaddlers and Cruisers Pampers.
Pampers Baby Dry can work for either stage, but are considered less soft and have fewer extra features like wetness indicators or 3-way adjustability. They're perfectly fine to use with specific ages of younger babies and older babies, they just don't give you the bonuses found in the other versions of Pampers diapers.
Do Pampers Cruisers Have A Wetness Indicator?
Unlike Swaddlers, Pampers Cruisers do not have a wetness indicator that changes color to let you know that your baby's diaper is wet. Only the Pampers Swaddlers have the wet stripe built into the diaper.
What Are Pampers Cruisers For?
Pampers Cruisers are for babies that are, well, cruising, in other words, active babies. Whether that means rolling, crawling, or even walking. Cruisers are ideal for children who are moving around and need diapers designed to keep everything in as they move around. They're great for daytime wear but may not be the best for wearing in the middle of the night.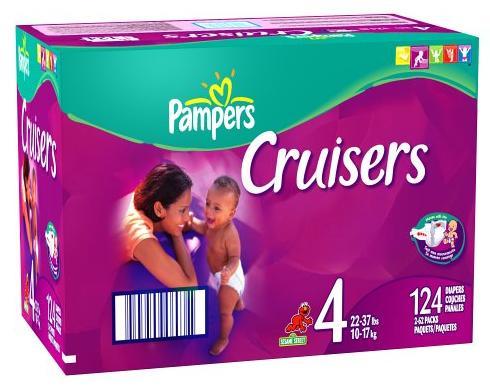 How To Switch From Pampers Swaddlers To Cruisers
Although there is some difference in the size ranges of Pampers Swaddlers versus Cruisers, you'll likely make the switch when your baby can fit in either one. This is because Swaddlers are designed for stationary babies, while Cruisers are designed for more mobile babies. As your baby starts to crawl more and even walk, you'll probably want to make the switch. You'll be able to see that it's time for your baby's behaviors and progressions. There's certainly comfort in knowing Pampers has created the best diapers like Cruisers and Swaddlers for your baby at every stage.
Does The Pampers Company Make Other Products Besides Diapers?
Pampers do make baby wipes. Ultimately though, they mostly make their different versions of diapers. It's their niche, and they've been highly successful within it.
What Are The Best Diaper Pails For Putting Pampers In?
Diaper pails aren't all the same in their functioning and how well they do what they're supposed to. Parents complain about things like the ease of getting a diaper into the pail, how well it captures the smell and keeps it in, and their capacity for how many soiled diapers they can hold. Parents who prefer Pampers have made their recommendations for the best diaper pails. Try the Dekor Classic Hands-Free Diaper Pail, the Bubula Steel Diaper Pail, and the Munchkin Toss Portable Disposable Diaper Pail.
Why Are Pampers Cruisers Taped?
How Long Do Most Of The Pampers Swaddlers Last?
Are Pampers Swaddlers More Absorbent Than Pampers Cruisers?
Are Pampers Swaddlers Good For Overnight?
Which Pampers Are Best, Swaddlers Vs Cruisers?
What Are Pampers Swaddlers Used For?
Which Pampers Is Best For A Baby?
Which Pampers Are Better, Pampers Swaddlers Vs Cruisers?
How To Choose Pampers?
Pampers, Swaddlers, Cruisers, Other Resources
Read more about the features of Pampers Swaddlers vs Pampers Cruisers diapers MomInformed's Facebook.
Watch Diaper comparison between Pampers Swaddlers, Cruisers, Baby Dry, and other disposable pants (diapers).
Find out which one is better in Pampers Swaddlers vs Pampers Cruisers in this video.
Check out the review between Pampers Swaddlers, Cruisers, and Baby Dry.
Watch the comparison on 3 Pampers diapers: Baby Dry, Cruisers, and Swaddlers.
Here is a review of Pampers Swaddlers.
Find out more about Pampers Cruisers in this Youtube video.
You may also read more about Pampers and its other variants at the Pampers website.
Last Updated on May 13, 2023 by Rejie Salazar
DISCLAIMER
(IMPORTANT)
: This information (including all text, images, audio, or other formats on FamilyHype.com) is not intended to be a substitute for informed professional advice, diagnosis, endorsement or treatment. You should not take any action or avoid taking action without consulting a qualified professional. Always seek the advice of your physician or other qualified health provider with any questions about medical conditions. Do not disregard professional medical advice or delay seeking advice or treatment because of something you have read here a FamilyHype.com.