Thirteen. It's hard to believe that your boy has grown up so fast. At 13 years old, your boy has entered the teen years, but he's still quite young and not like the older teens yet. In some aspects, he is still like a kid, but you can see the young man in him starting to emerge. At every birthday or holiday where gifts are customary, you find yourself looking for the perfect gift for that age. Most people find that the older a child gets, the harder it is to figure out what the best gifts are. They tend to get more expensive and for thirteen year old boys and above, it gets really difficult.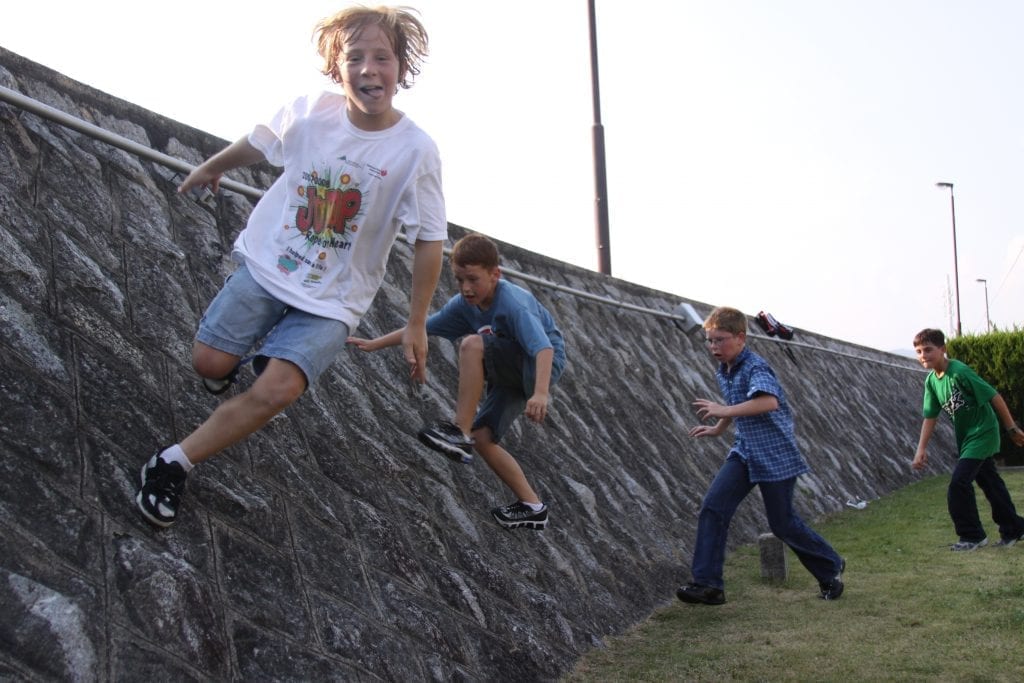 Thus, it makes it tricky to buy 13-year-old boy gifts. But, that's what we're here for. We are going to talk about some of the best gifts for teen boys. Here are some good ideas for gifts, including some of the best toys, as well as other items. 
A Shaving Kit For 13 Years Old Boy
This gift is one of those other items and definitely doesn't fall under the category of best toys. At 13 years old, your boy is probably starting to see hair on his face or body. If not, he may see it very soon. Puberty comes at different ages, but when it hits, boy does it hit. Giving your 13 year old a shaving kit with a razor, shaving cream, and other stuff can make your boy feel like a man, and teach him how to groom himself. Proper hygiene and grooming are important at any age, but during the teen years, your boy may start to become a bit more mindful of his appearance. We say that it's definitely worth looking into. Just make sure your boy knows how to shave properly and not cut himself. He'll soon get it down at least. 
The really cool thing about getting a shaving kit for a thirteen year old boy is that it's not something many people will think of. Also, it's something that might boost the confidence of a teenage boy. Starting to shave is a rite of passage to many people. This is the type of gift that 13 year old boys will feel good about getting.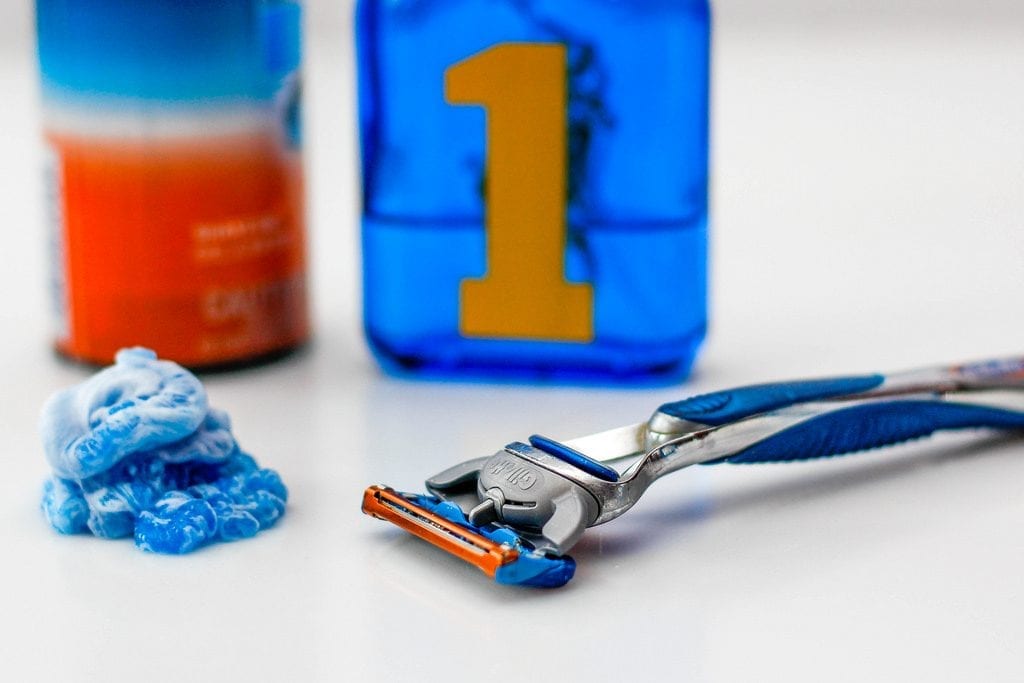 A Game Console For 13 Years Old Boy
Boys love games, and at 13 years old, it's a good time to give him a good game console or build a good gaming PC. Your boy can handle more mature games and themes, and a console like a PS4 has those in spades. Try out a game console and see what it can do for your child. Chances are, this will become one of the favorite gifts for boys age 13 and above you can give. Gaming is a hobby your kid can even make money from if he streams or plays competitively. If that's his hobby, help him out. 
High quality video games can be something that sparks your child's interest in building a career around this industry. You can do a stationary video game console or go with something portable like the Nintendo Switch, which is one of the best toys you'll find in the video games section. The Nintendo Switch has games for all age ranges and interests. It's a video game options the whole family will love. A game console can also be a perfect choice if you're looking for the best gifts for 11 yr old boy. 
Once 13 year old boys have a video game console they love, one of the other cool gifts you can get them is a gaming chair. They're awesome because they can come with lots of upgraded features, such as vibration, massage, LED lights, and a built in Bluetooth speaker. When 13 year old boys play their video games sitting in a gaming chair, it helps bring the game to life more. They're more immersed in the gaming experience, rather than just playing it. 
You can even get a gaming chair that's themed in something your child likes. It could be his favorite comic book character or something from a game he likes to play. Sometimes the best toys for kids aren't actually toys at all. In fact, some of the best toys for teens might just surprise you with their creativity and innovation. A gaming chair is one of the best toys because it enhances the game playing experience for whoever is sitting in it.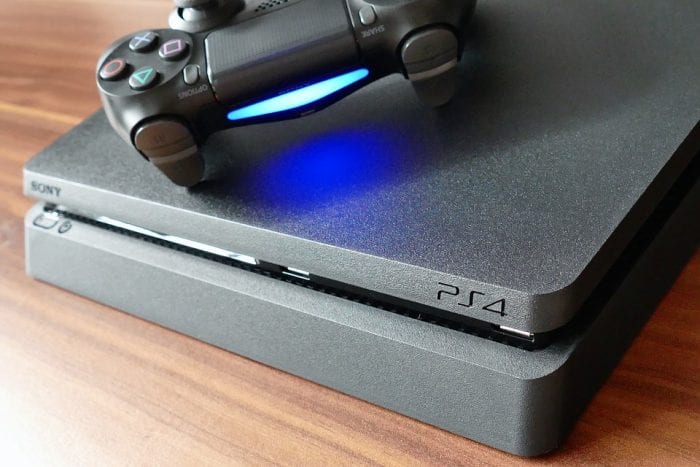 A Laptop Or Tablet For a 13 Year Old Boy
At 13 years old, we believe it's a good time for your kid to have his own personal computer. First of all, school work will start to become more complex. Your kid may have more complicated writing assignments and projects, and this can help him with that. Also, at 13 years old, your boy may be more expressive and want more privacy. You should grant him a reasonable expectation of privacy. Obviously, make sure your boy isn't getting into anything he shouldn't, but also allow him to express himself. There is a perfect balance that you can achieve with this. 
Some of the things you'll want to look at before deciding on a tablet or laptop as gifts for 13 year old boys are whether it's touchscreen or not, how big it is and heavy, and how much battery life you'll be getting with it. The battery life needed to support the things 13 year old boys will be doing with their computers could be quite substantial. The operating system is important, too. By this age, your child likely already has a preference.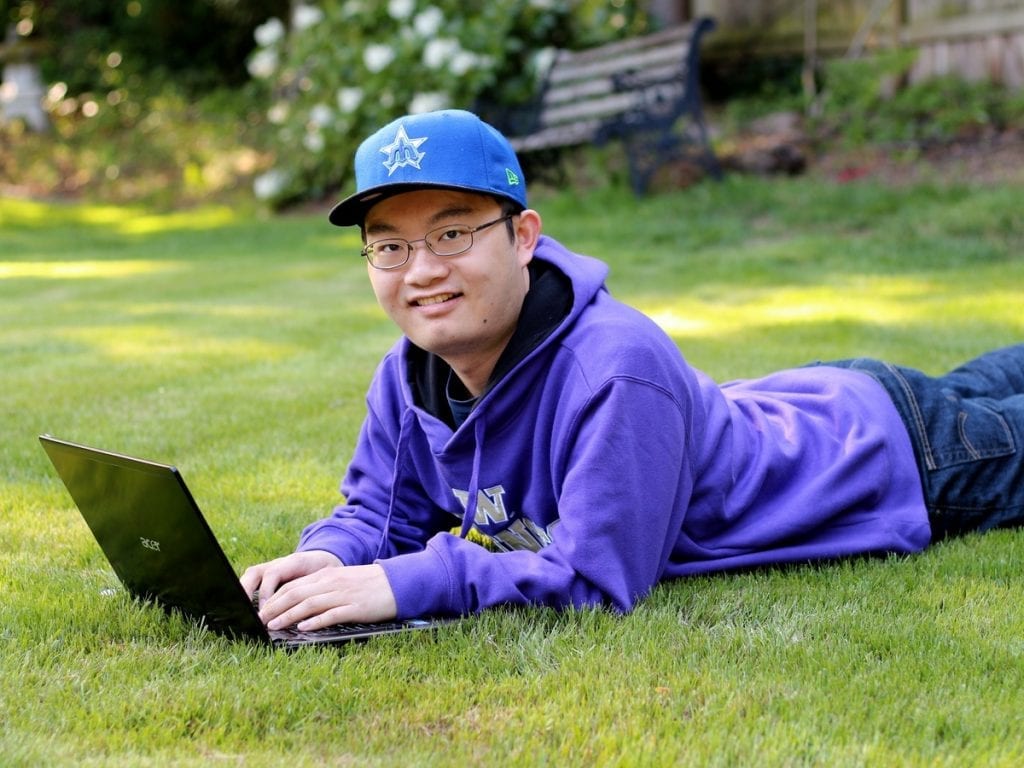 A Smartphone For A 13 Year Old Boy
At 13 years old, your child is starting to become more independent. That's why you should consider buying him a phone. You can not only keep tabs on him using the smartphone, but he can make plans with his other friends and also feel more like an adult. We believe there is nothing wrong about considering this as among your 13-year-old boy gifts or gifts for 13 year old girls, as long as they are responsible for it. Also, your phone provider may have a family plan that can make the cost much easier and allow you to worry less about the hassle. Try it out and see what you can do. 
Money Or A Gift Card For A 13 Year Old Boy
Some people think that giving your 13 year old kid money or a gift card is a bit of a copout, but it's quite logical for you to do so. For one thing, your boy's interests may be changing. What they may have liked a year ago they may no longer be interested in, and to save you the embarrassment, money can help. Plus, it can make your boy feel like an adult who buys their own goods. A gift card is also a good idea for the favorite store or to help them shop online for a unique gift they can't find anywhere else. 
If you're unsure of the stores that 13 year old boys like to shop at, then you can give a universal gift card with a Visa or Mastercard logo on it just to be safe. A gift card is one of the great gift ideas that works for both birthday or Christmas gifts. Rather than trying to figure out what the best toys are for the kid you're shopping for, let them do that for themselves. This suggestion will also work if you're trying to figure out the best presents for 11 year olds boys and girls.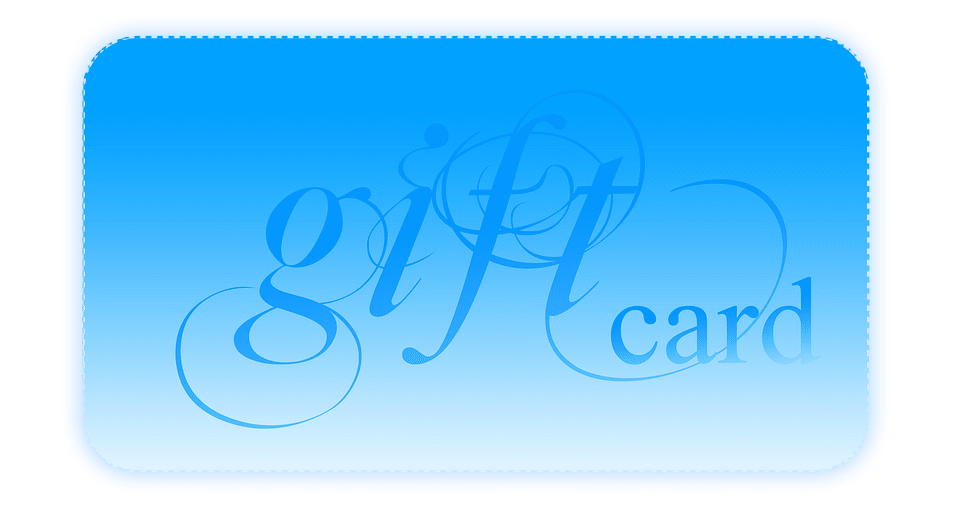 Guitar Or Other Instrument For 13 Years Old
At 13 years old, your boy may start to become more interested in music. There are bands that relate to his experience, and he may even start to be interested in starting his band or at least playing his own tune. Buying him an instrument if he expresses interest can be a good investment. Music allows him to be more expressive and helps develop the skills he needs to be creative. We say it's an outlet worth pursuing. Some parents don't like the idea of their kids playing music for whatever reason, and we just don't get it.
Instruments can be such cool gifts for 13 year old boys or 13 year old girls. Making music is one of the arts. Creative expression can build confidence and self esteem in teenagers. Instead of looking for the best toys or other kinds of cool gifts that don't have nearly as many benefits for kids, go for something musical as your gift idea. The best toys for any age group will have some sort of benefits that come along with them.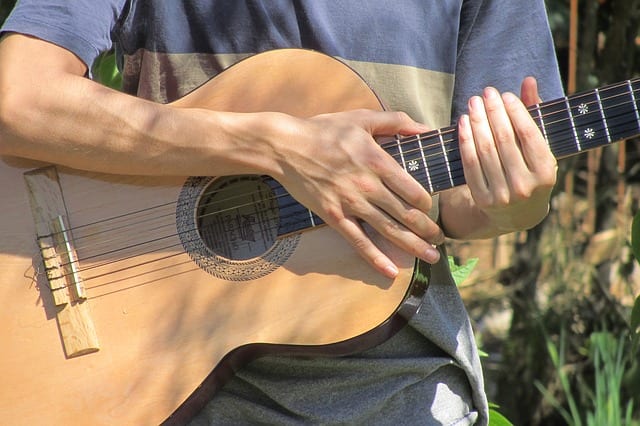 Skateboard or Other Sports Accessories For 13 Years Old
At 13, your teen may start to be more interested in skating. Skating not only looks cool but is a popular sport of teen boys around the world. There are plenty of skateboards your child can pick from. Not to mention, you should buy him helmets, knee pads, and other gear to keep him safe. In the beginning, he is going to wipe out a lot, and the last thing you want is for him to quit because he hurt himself. These are some of the best toys because they get kids up and moving. Physical activity is very important and video games don't encourage movement. 
Skateboards and sports equipment are some of the best toys to give to children and 13 year old boys. Using this kind of gear helps them with their physical fitness, their gross motor skills, their balance, their reasoning, and so much more. They'll gain in confidence and be healthier 13 year old boys because of it.
STEM Toys For 13 Years Old
If your boy shows interest in science and building, buy him a toy that requires complex parts and assembly. At 13 years old, a boy can do quite a lot if you give him the proper equipment. He isn't going to create a time machine or anything, but he can perform his own science experiments and learn a lot about the world. Plus, the world needs more scientists anyway, and if your boy has an interest in it, it would be unwise for you to ignore his desires. That's why we say that you should give your 13 year old boy a toy like STEM that he will love forever, and that toy is the power of science. 
Many of the best toys for both 13 year old girls and boys are science related. That's because at this age, they're capable of much more than before and their minds are much more curious about more complicated things. Gifts for 13 year old girls and boys that make them think and help them to make observations of learning are certainly touted to be some of the best toys for this age group.
One of the best toys in the world of STEM is the Snap Circuits set. Snap Circuits allow kids to build a circuit and learn about the mechanics involved with it. You'll get to watch as they create an electric circuit and observe it in action once they've gotten it completed correctly.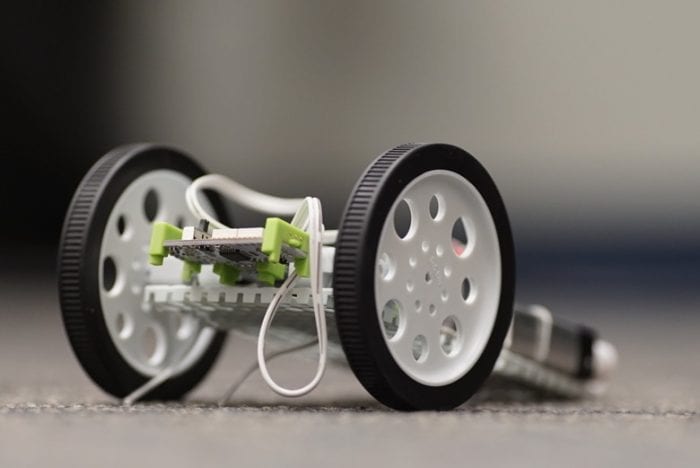 Bluetooth Speaker
Many of the best toys for 13 year olds are electronic, and this one is no exception. A Bluetooth speaker is the perfect gift for a 13 year old boy. They love music and are always on the go, so having a Bluetooth speaker that they can take with them and pair with another device to broadcast some sound is something they'll like being able to do. If you really want to make their day, you can even get them a Smart Bluetooth speaker. There are many different types now and you can even find a Smart Bluetooth speaker for under $50 sometimes.
Just Ask Him!
Some parents want to surprise their child, but at 13 years old, it's hard to surprise someone. That's why you should talk to your teen and ask him for their interests and what they want. Then, you can decide to buy him a gift at a reasonable price. You may find that he wants a specific comic book or board game, or maybe he wants some Star Wars collectibles, Lego architecture set, or the special Fortnite edition Xbox. Whatever it is he really wants, wouldn't you like to know? We say that it's worth trying out, especially if you're someone who wants your boy to be as happy as possible. Buy him the best gift possible and allow him to be as creative as he can be. Happy gift hunting, and may your teen boy grow into a proud young man.
13 Year Old Boy Gifts

FAQs

Parent Center Network – Facebook

Wicked Uncle Toys Instagram

Last Updated on May 9, 2023 by Rejie Salazar

DISCLAIMER

(IMPORTANT)

: This information (including all text, images, audio, or other formats on FamilyHype.com) is not intended to be a substitute for informed professional advice, diagnosis, endorsement or treatment. You should not take any action or avoid taking action without consulting a qualified professional. Always seek the advice of your physician or other qualified health provider with any questions about medical conditions. Do not disregard professional medical advice or delay seeking advice or treatment because of something you have read here a FamilyHype.com.