As soon as you find out you are going to give birth or have been approved to adopt, your head begins to explore all of the things that you need to buy. One important baby product in your room that you will need and use until the toddler years is a stroller.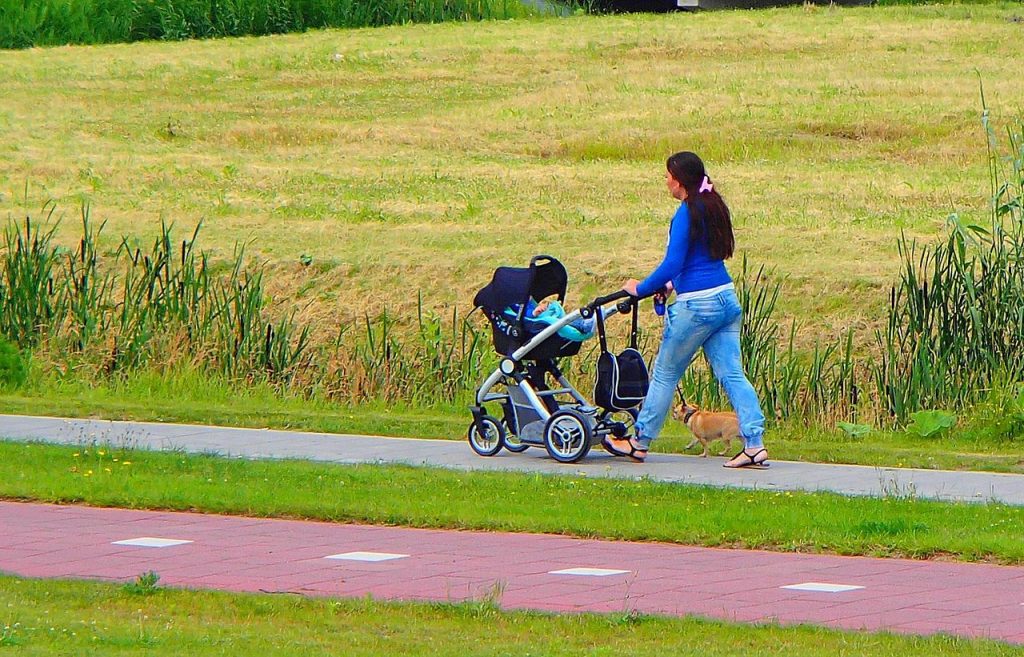 There are countless brands on the market so deciding on the perfect one can be challenging. There is a lot of research and creating a list to do before you select the perfect one for your lifestyle. There are different factors to consider when buying a travel system. You have to look past the price to see if it's the right one. You will have to dig deeper to learn more about your question for the safety features, portability, and maneuverability that makes a travel system ideal. Why a travel system. Well, the best travel system strollers makes it easy for you to put your child in the car, since the car seat comes right off. The car seats in a travel system are easy to put on the travel system, you just fit it on, and either one click it, or use a ring adaptor.  The Nuna Tavo Baby Strollers, unlike Nuna Mixx, does have a super-fast, with a more compact fold simple system, that allows you to change from car seat to stroller with this travel system right away.
Top-Rated And Best-Selling Travel Systems On Amazon
Maxi-Cosi Zelia 5-in-1 Modular Travel System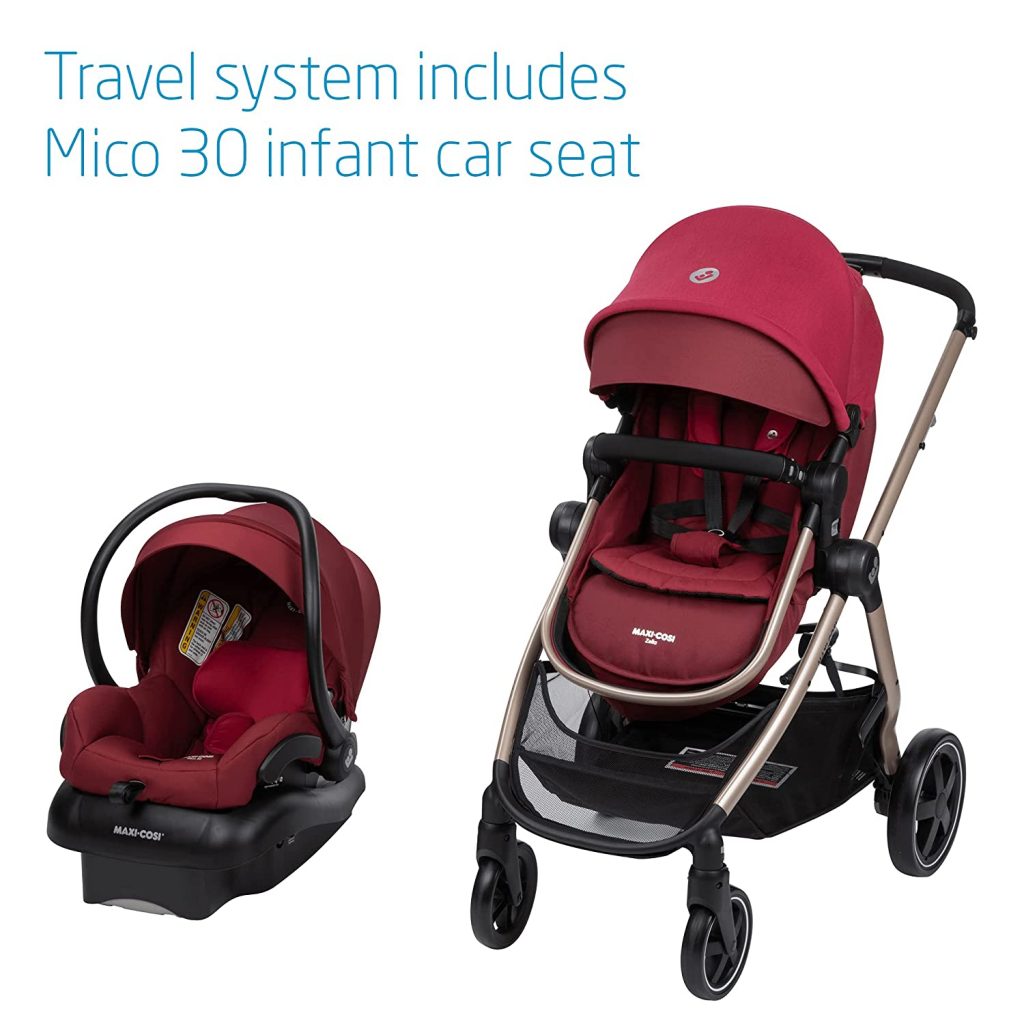 The Zelia Max 5-in-1 has an innovative design that offers maximum comfort and support for your infant. It is made with high quality fabrics and comes with stylish colors.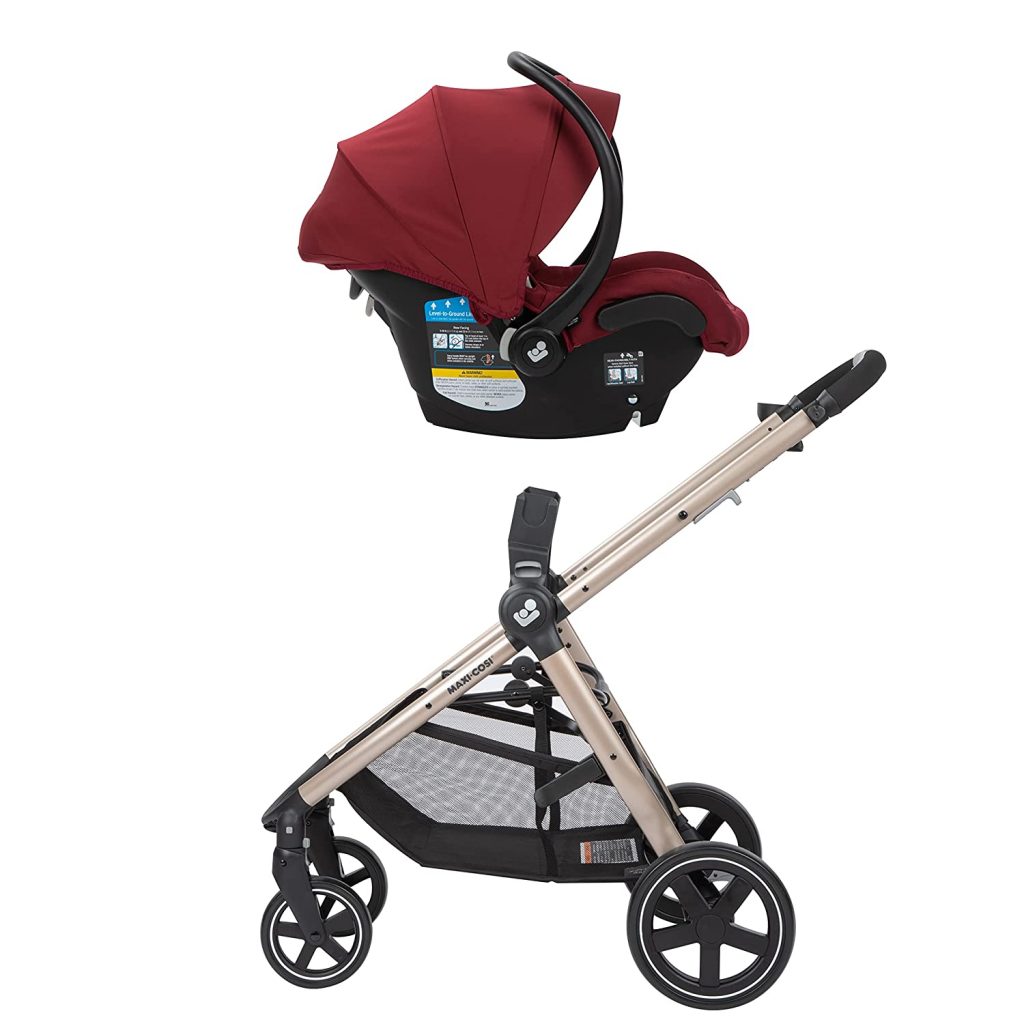 Chicco Bravo Trio Travel System
Chicco is one the most preferred brand when it comes to baby essentials because of its outstanding products for infants and children. Its Trio travel system bravo stroller received five star rating on Amazon because of its high end materials, safety features and easy portability.
Maxi-Cosi Adorra 2.0 5-in-1 Modular Travel System With Mico Max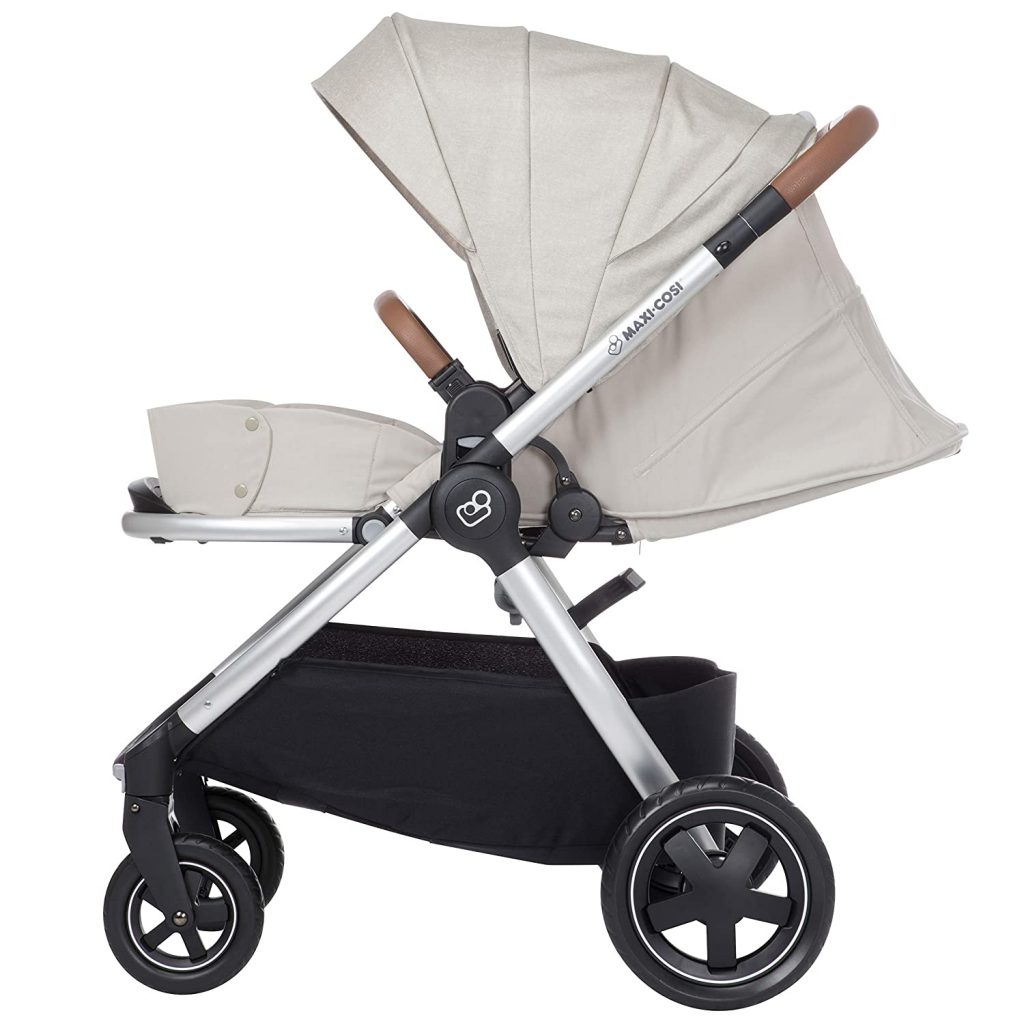 The Addorra 2.0 can be customized to your desired height and it has a seat that can be reclined to promote comfort as you carry your child with it. It also has an extra large basket that serves as storage space for your baby accessories.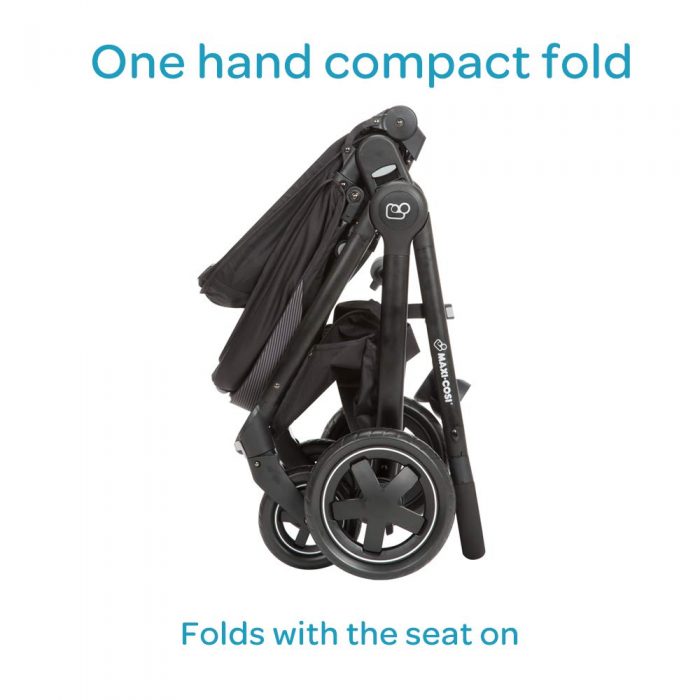 Maxi-Cosi Zelia 2 Max 5-in-1 Modular Travel System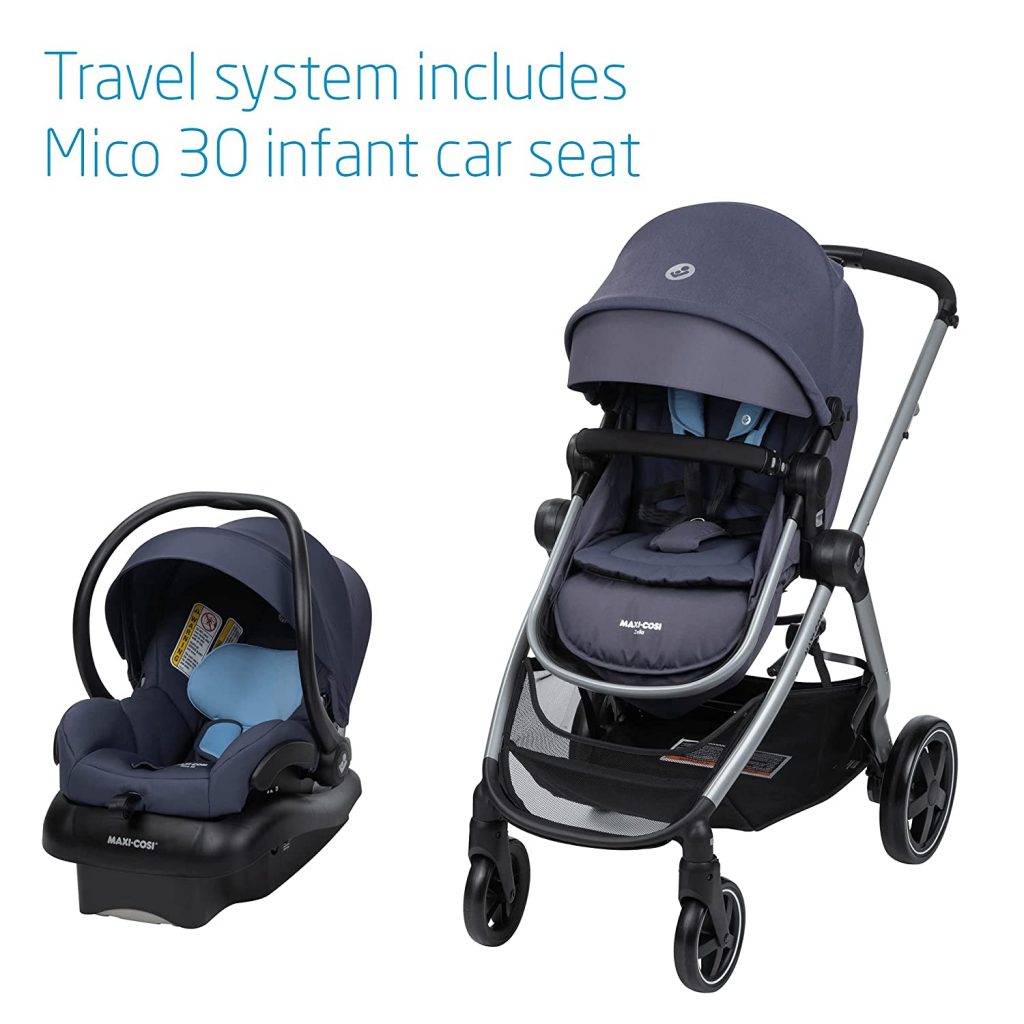 The stroller comes with a lightweight infant car seat and is touted to be the best stroller for travelling. It is easy to maneuver and has a reversible seat and carrier that can be adjusted to get maximum visibility when travelling with an infant.
Usually, with travel systems, it's perfect for the baby if they're sleeping. If you use a travel system, you don't have to worry about getting them out of the pram. The travel system, or the best car seat stroller combos, makes the job simple

, and all you do is put them in there and they're good to go. They're made with protection and dual purpose, which is why many choose a travel system for their children.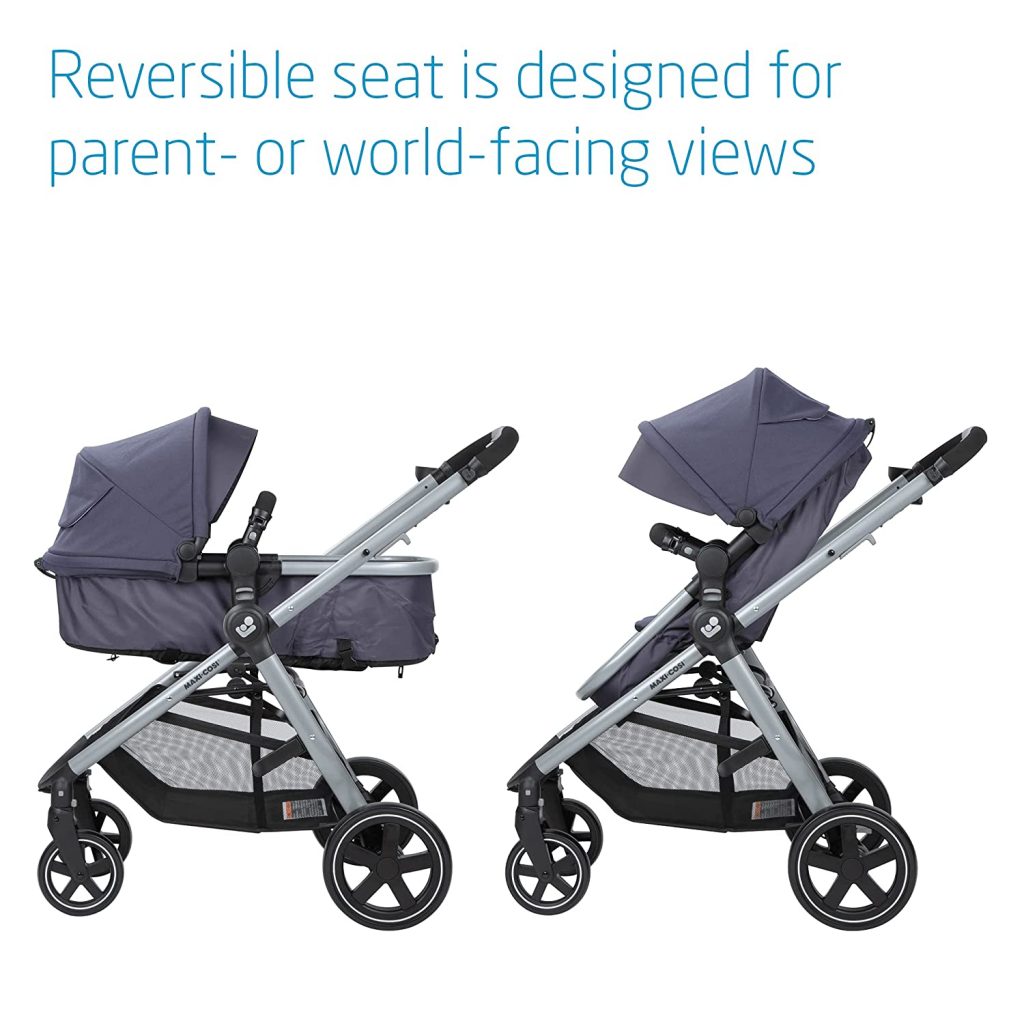 An Honest Review of Nuna Tavo Car Seat & Strollers For Kids
The Nuna Tavo Baby Strollers are popular strollers for growing babies. It is able to accommodate children as they grow from heat-to-toe and from side-to-side. It also has the super spacious seat for your child. It allows you to have a clever looking travel system connecting directly with Pipa for your quickly growing toddler, it connects with the Nuna Pipa infant seat with just a click with no adapters needed. The Nuna Pipa series car seats that are made by the same company so you can have a complete set of travel products without needing to change brands or products.
Frequently Asked Questions
Where Are Nuna Products Made?
Nuna products are made in China in a factory that is required to stay up to date on eco-friendly processes and equipment.
Another feature of the Nuna travel system is a quick closing and locking feature. This is important when you are a parent who is constantly on the go. You need a pram that allows you to close fold and lock it with ease so you can keep moving throughout your day. In addition, it is super convenient quick click fold and trolley function feature. It can be wheeled like a trolley or like a piece of rolling luggage behind you.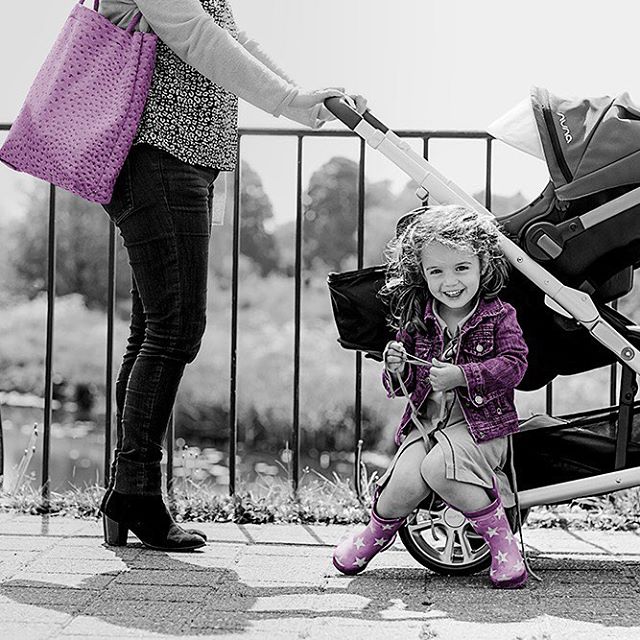 Nuna Tavo kids strollers also have folded Large storage basket with hidden zipper compartment. It is large enough for all the items your child needs throughout the day and it can hold your belongings as well. If you are out shopping, you can store some of your treasures in the storage basket as well.
No need to worry about the harsh weather, Nuna Tavo have UPF 50+ sky smart canopy that provides both extreme coverage and multiple windows.
The product offer many ways for your child to be comfortable while riding in it. It features an All-Season seat which means that your child will experience breathable mesh during the hot summer months and padding during the winter months to keep warm. In addition to these padding features of the Tavo stroller, there are adjustable calf support and integrated footrests to ensure that your child remains comfortable as they nap.
The safety features of this stroller include a three or five-point anti-loop harness that gives you easy access to your child if you need to quickly lock him or her in place or if you need to release them quickly. It also has removable arm bar fits kids of all sizes. Another safety feature found on the stroller is the progressive front and rear wheel suspension technology with one-touch braking system. It is important that you are able to stop it at a moment's notice if necessary so the one-touch brake capability is beneficial.
For all of these features and more, this does have a price tag to match. If purchased directly from Nuna, it comes in at $399.95. So when considering it, you have to weigh the pros of all the features with the con of the price.
Every Nuna stroller offers the same amount of safety, so when comparing them, it comes down to the individual features. For example, some parents prefer the Nuna MIXX because the seat can be removed and position either rear-facing or front-facing. On the other hand, some budget-conscious parents prefer Tavo because it is at least $200 less expensive than the MIXX. Each Nuna stroller is loved by different types of parents so the decision on which is the best stroller is a personal one that needs to be made.
The Nuna Mixx is a double-purpose travel system that is great for children. This model does come with a canopy feature, a leatherette arm and height adjustable pushbar, and even a two compartment basket. The seat keep the little one cozy. Many like this because it is pretty large, and is one of the best travel systems on the market. This also comes with a bassinet. The Mixx bassinet is a small little system with the Nuna Mixx stroller that will fit the infant. The Nuna Mixx bassinet is great for traveling, and if you want to carry your kid, this is a great option. You can get a Mixx bundle with the Nuna Bassinet, and that of course, is a pluspoint in many people's books.
It does have a quick-click fold lock and trolly option when it is folded.  This also comes with integrated footrests, and a simple, one touch rear wheel braking system. This is not a jogging stroller, but it is great for offering a smooth motion, and it works with all of the Pipa car seats and the bassinet series.
It is a bit more expensive, but that isn't to say it isn't worth the money. It's a luxury stroller and can offer hours of fun and travel.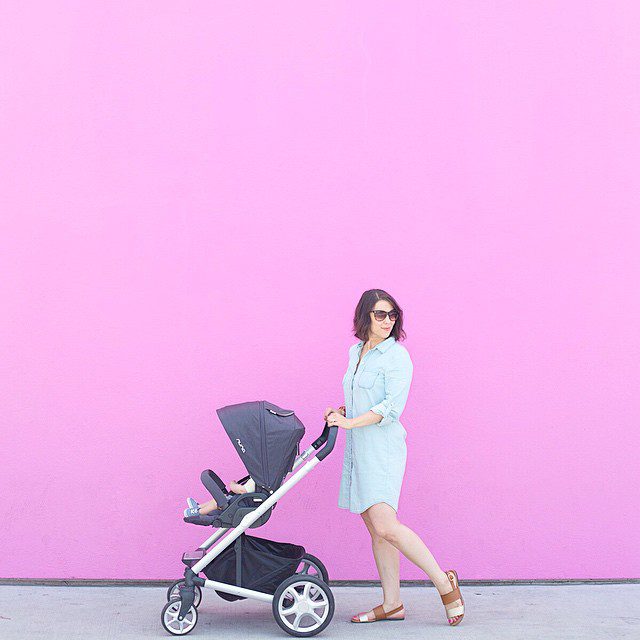 Are Nuna Strollers Good?
Yes, Nuna like Mixx and Tavo stroller models are good. They are durable and easy to use while still being affordable.
What Is The Difference Between Nuna Mixx And Nuna Tavo?
One main difference between the Mixx and the Tavo is the price. The Nuna Mixx is $649.95 while the Tavo is $399.95. This Mixx is more expensive than the Nuna Tavo because it features a removable seat, upgraded fabrics and wheels, and bassinet capability.
Another difference between the two strollers is that the Mixx requires a ring adaptor in order to fit the infant car seat. The Nuna Tavo does not need a ring adaptor because it comes ready for a quick and easy insert of the car seat.
The Nuna Mixx does come with a bumper bar.  This bumper bar helps protect the kid, and it will help keep them safe while you travel. If you do hit something, the bumper bar on this will take most of the blow, so it won't jostle the kid.  If there is a sudden stop, the bumper bar also takes most of the damage too, keeping the kid safe.
This isn't to say that it's only on the Nuna Mixx system either. This is also available for the Tarvo strollers and the Tavo travel system for you to enjoy.
How Do You Use The Tavo Strollers?
In order to use the Nuna Tavo, you have to first ensure it is set up correctly. It needs to be opened up fully until you hear it click and lock into place. Then attach the wheels and brake system. Each piece you put in place will click when it is correctly in place. After it is set up, you can use it with the Pipa infant seat or safely strap your toddler in place with the harness. Once done using the Tavo, it can easily be folded up by pressing the corresponding buttons.
Can You Run With A Nuna Stroller?
Unfortunately, you cannot run with any of these Nuna strollers. They feature all-terrain wheels, it is not recommended to run or jog with them. These strollers are missing the required safety features that jogging strollers have.
It is best if you get a baby jogger if you plan on jogging with your baby, since the Mixx Stroller does not work as a suitable baby jogger and is more of a luxury travel system. That means, if you're a mom with an active lifestyle, you don't actually have to stop. You just need to get the right pram for your baby and then you can return to your regular routine.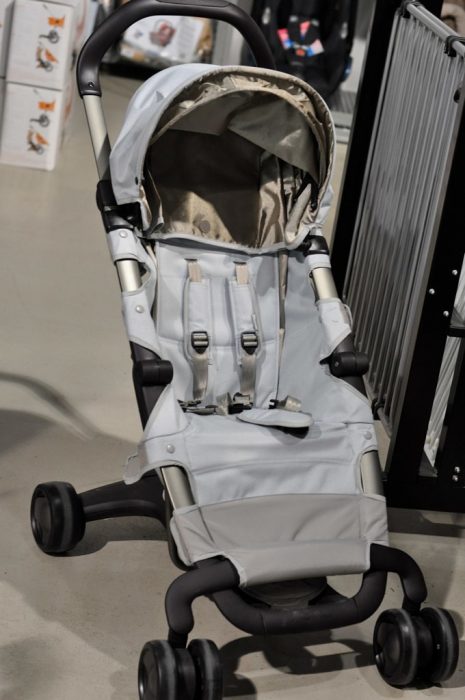 What Car Seats Are Compatible With Nuna Tavo?
The only car seats that are compatible with Nuna Tavo are those from the Pipa series. These car seats fit with just a click, no adapters needed. The Britax B Agile car seat, for example, may need to use a compatible adapter specifically designed to connect the two brands.
This stroller does work with all Nuna car seats, and with certain car seat adaptors it does work.  That means, it's good for a car seat that may not be a part of the brand, but this is unlikely.  The best way to figure out if your Tavo can work with your car seat is to do your research (popular searches), and if the seat adaptors provided can work.  Nuna Car seats usually work with the travel system, and they are usually super easy to transfer from one place to another.
The Tavo Travel system does work well with the Pipa car seat, however, any other ones are purchased separately. It does work with some convertible car seats for children as they get older and some infant car seats, too, such as the Pipa car seat, and this doesn't require an adaptor to use.
The Pipa Lite is another popular car seat that works with the Mixx stroller and with the travel system.  This car seat is less than 6 lbs, and is much lighter than the regular Pipa Seat.  The Pipa Lite also uses Aeroflex foam, which minimizes the force transferred to babies when there is impact, so the Pipa Lite is not only small, but a strong option for a car seat.  This car seat also has a shell that's made with an eight-hour process.
The Pipa Lite does use the True Lock base installation, and it also comes with a dream cape too. If you want a car seat that's perfect for a traveling baby and is made with strength in mind, then you might want to consider the Pipa Lite. It offers a great value for your money, has great design options, and absolutely perfect for your little one.
Does Tavo Ever Go On Sale?
Unfortunately, Nuna strollers rarely go on sale. The best chance for a Tavo sale to occur is on Black Friday and Cyber Monday. You might be able to find car seats from Nuna if you're lucky in for sale groups, where they might be cheaper. But usually, the Nuna Mixx will not go on sale, so you'll pay full price. But, they're single strollers that last a long time, and if you're going to use it, then it might be a good investment.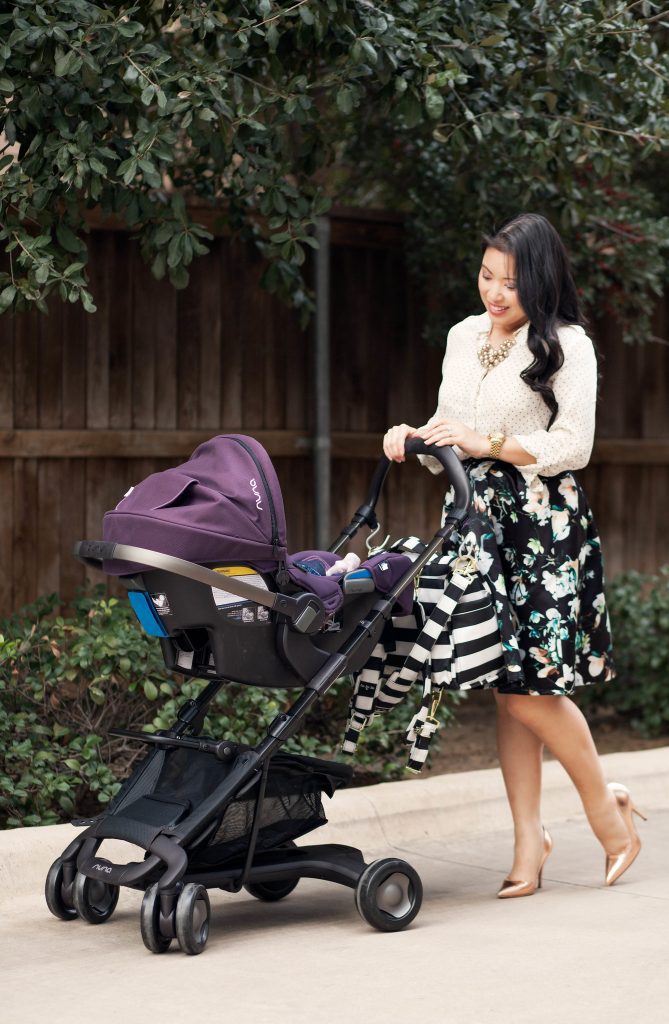 Are The Nuna Strollers Worth The Money?
Yes, Nuna Stroller is worth the money. Each product has been made with care and offers features to fit the lifestyles of all types of parents. The products like Nuna Mixx and Tavo models are good investments to make because they are versatile enough to grow as your child grows.
Some people don't want to pay that much for a luxury car seat or travel system, and they might look for other options.  A good one to consider is the Maxi Cosi for infants, since it is a car seat that fits infants, and it also comes with convertible car seats too. Maxi Cosi is a good alternative car seat for some people.
But, if you want a high quality travel system, look no further. The Nuna line is known for having so; me of the best strollers on the market, and they offer a smooth ride you may not get anywhere else.  The Nuna Mixx, for example, comes with a bunch of travel system features you won't get with other systems.  The  Nuna Tavo Travel system also offer the Pipa car seat. Its easy to fold removable infant insert gives extra comfort for newborn riders.
Nuna Strollers Notable Features
Nuna offers the best strollers single on the market.  However, it does not include a cup holder in the stroller which some parents might not like.  They do have a cup holder you can buy separately, along with a rain cover, but otherwise you just have the canopy for extreme coverage and the underskirt that you can use to help store your systems. The Nuna Tarvo Travel system is one of the best since it comes with a handy bundle, and it has an adjustable footrest. You will also love its quick-click fold lock and trolley function when folded. It also feature

newborn riders luxe leatherette

accented and height-adjustable push bar, stately glossy black frame and

self guiding magnetic buckle

that automatically locks into place

. It also has

spacious seat for stretching, one-hand open, four-position flat reclining backrest and adjustable calf support for little one's extra comfort.
Nuna is known for their strollers single, so if you're someone looking for something that can fit two children, it may not be ideal. But, the Mixx stroller is a high-quality option, and you can give your child one of the best rides with this, and with the car seat options out there, it can be a good one for you to consider.  There are choices in different colors, which is something not every car seat and travel system offers.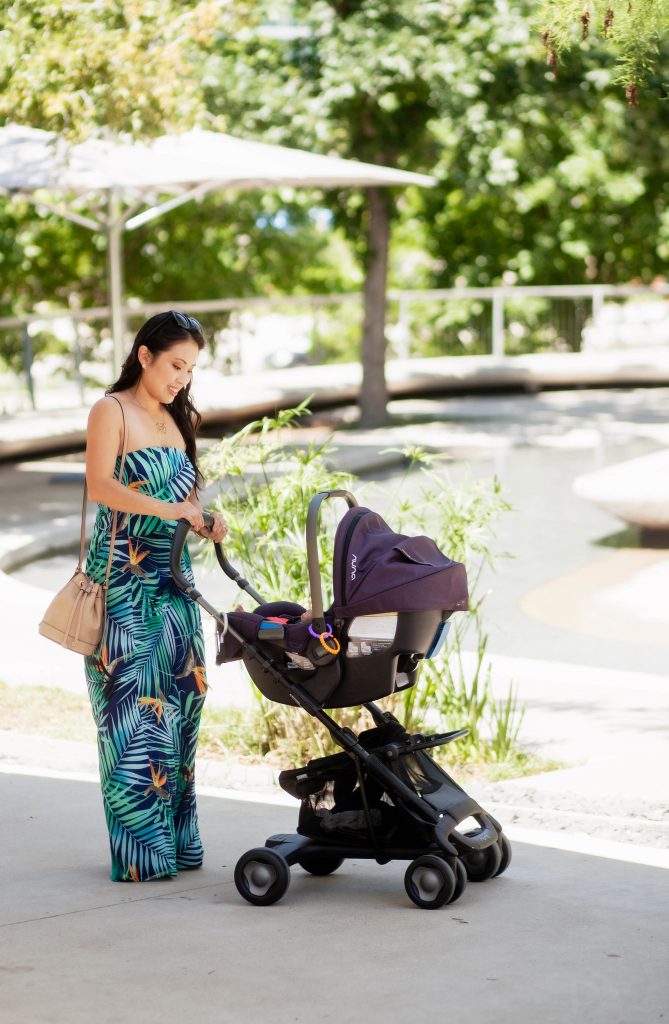 However, at the end of the day, it's ultimately up to you whether you consider this one of the best strollers.  While they are high quality single strollers, the lack of certain features such as the cup holder may turn you off from it. But with a bumper bar to protect the kid, and other high-quality car seats you can get together such as the Nuna car seats, it might be worth it. If you plan on using single strollers for a while, or want single strollers which are easy to take around, this might be a good one to check out.
Another comparable car seat company that's like the  Nuna Pipa lite is the Peg Perego.  This is an Italian company that offers everything from car seat options to even different travel systems you may like, and Peg Perego is another that's similar to the Pipa Lite and also the Mixx options.  If you like Nuna, this might be another car seat option.
Tavo Weight
It weighs 24.3 pounds.
How long can you use Nuna Tavo baby strollers?
Nuna Tavo baby strollers are designed to accommodate children from birth up to a maximum weight limit of 50 pounds or around 3-4 years of age. However, the actual duration of use may vary depending on the size and growth rate of your child.
Does the stroller recline and allow your baby to lay flat?
Yes, the Nuna Tavo stroller features a multi-position reclining seat that allows your baby to lay flat for a comfortable and safe sleeping position. This reclining feature is beneficial for infants and young babies who need to lie flat for proper support.
Is Nuna reversible?
Yes, some Nuna strollers, including the Nuna Tavo, are reversible. This means that you can easily switch the direction your child is facing by reversing the seat. It provides flexibility and allows you to either have your baby facing you or facing the world.
What age is the Nuna Tavo baby stroller for?
The Nuna Tavo baby stroller is suitable for use from birth up to around 3-4 years of age. It is designed to accommodate infants and toddlers within the weight limit of 50 pounds.
What is the difference between Nuna Mixx and Tavo?
The Nuna Mixx and Tavo are both popular models of strollers by Nuna, but they have some differences. The main differences include:
Size and Weight: The Nuna Mixx is generally larger and heavier than the Tavo, making it more suitable for parents who prioritize spaciousness and durability.
Recline Positions: The Mixx offers a greater number of recline positions, including a fully flat recline for newborns, while the Tavo has fewer recline options.
Travel System Compatibility: The Nuna Mixx is compatible with more car seat models, allowing for easy conversion into a travel system.
Price: The Nuna Mixx is usually priced higher than the Tavo due to its additional features and functionalities.Which Nuna is the lightest?
Among the Nuna stroller models, the Nuna Tavo is considered to be one of the lighter options. However, it's important to note that the weight of a stroller can vary depending on the specific version, accessories, and configurations.
What is the newest stroller from the brand?
As of my knowledge cutoff in September 2021, the newest stroller from Nuna was the Nuna Triv. However, since my information is not up-to-date, it's recommended to check the official Nuna website or contact a retailer to inquire about the latest stroller releases from the brand.
Can babies sleep in Nuna?
Yes, babies can sleep in Nuna strollers. Nuna strollers, including the Tavo, are designed with comfort and safety in mind, allowing infants and toddlers to sleep comfortably during outings. The ability to recline the seat and provide a flat sleeping surface ensures a cozy and secure sleeping environment for your baby. However, it's important to ensure proper supervision and adhere to safety guidelines while your baby is sleeping in the stroller.
Last Updated on May 17, 2023 by Mary Cimeni
DISCLAIMER
(IMPORTANT)
: This information (including all text, images, audio, or other formats on FamilyHype.com) is not intended to be a substitute for informed professional advice, diagnosis, endorsement or treatment. You should not take any action or avoid taking action without consulting a qualified professional. Always seek the advice of your physician or other qualified health provider with any questions about medical conditions. Do not disregard professional medical advice or delay seeking advice or treatment because of something you have read here a FamilyHype.com.