With all the brands available for you to purchase a stroller from, the whole research process can be overwhelming. As a parent, you want to make sure that you are buying the right one that will fit your baby's needs as well as your own needs. Every parent is different and their day to day ongoings all look different. So it is best to have a stroller that fits your uniqueness.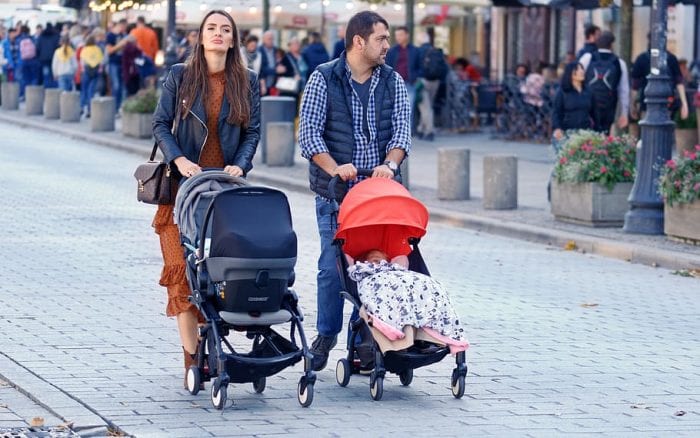 This is why we put together a Nuna stroller review. We want to make sure that we can help in your decision process as much as possible. Your time should be spent enjoying being pregnant and enjoying your new baby, not stressing over what stroller to buy.
Review Of Strollers Of Nuna
To start your research journey into Nuna prams, we will begin by giving you overviews of the three most popular baby carriage from the brand. This Nuna stroller review should help to guide you down the path of stroller shopping.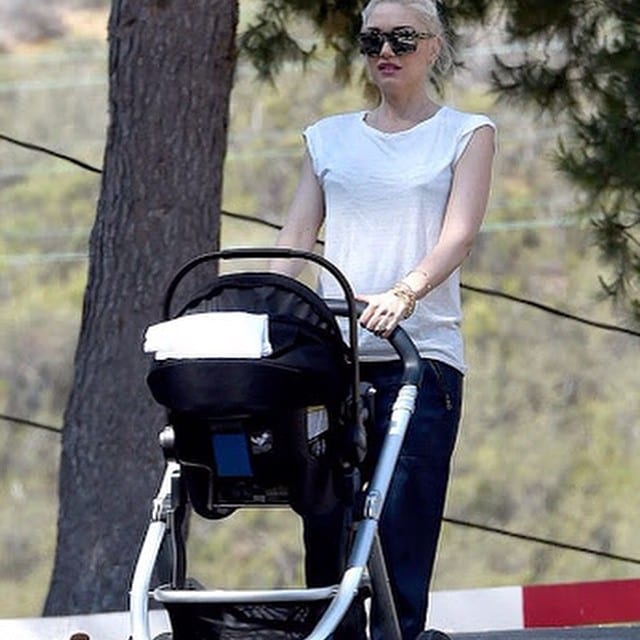 Nuna Mixx
The Mixx is one of the best selling prams available on the market today. It is known for being versatile, durable, easy to use, and stylish. The Mixx features a no-rethread harness and padding that is reversible or removable, all allowing your baby to grow in the stroller. You can also position the Mixx with one hand into 5 different reclining positions, with one of those being a true-flat sleeper option.
In addition to these features, the Mixx has an all-season seat that will keep your baby warm during the winter and cool during the summer. You will also find that the Mixx has an all-wheel suspension that makes every ride smooth for your baby.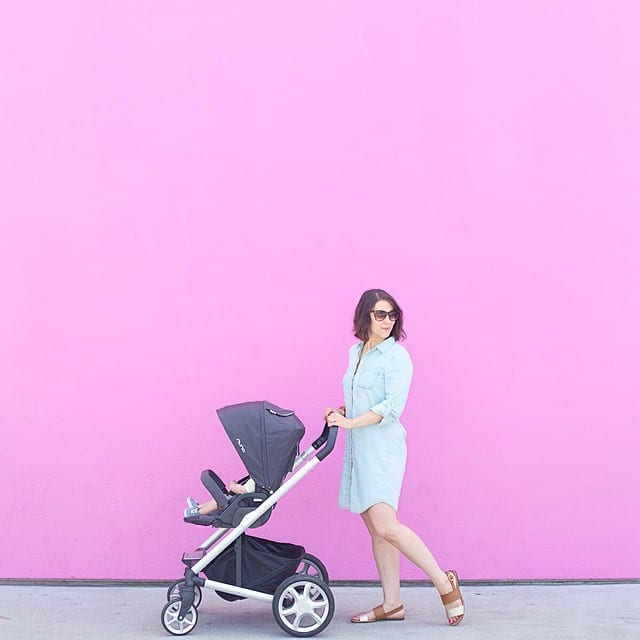 Nuna Demi Grow
The Demi Grow is the only one of the brand prams that can be converted into a two-seater. It can accommodate twins or be set up for a newborn and a toddler. This stroller comes with hub caps and fenders that do their part to protect the stroller and the baby from dirt and debris. This stroller is simple to use because you can easily change around the seating and it folds up quickly. Read more of its best features here: https://stroller-envy.com/best-nuna-stroller/.
Nuna Tavo
The Nuna Tavo stroller is easy to travel with. It offers your toddler plenty of room to grow both tall and wide while still securing them in at whatever size they are. This stroller also offers a large basket underneath for every single bag that you have. The best feature about this stroller is that it folds up quickly and can be pulled behind you like a piece of luggage.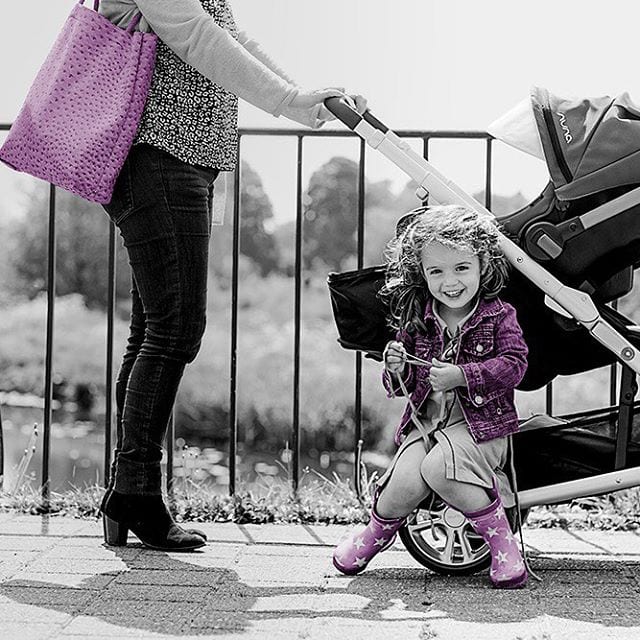 Nuna Stroller Review: Which Stroller Is Better UPPAbaby Or Nuna?
When it comes to comparing these two brands, the Nuna stroller for kids is going to come out on top. Although UPPAbaby may be a better-known brand than Nuna, when comparing prices for similar baby carriage you are going to get more for your money if you go with Nuna. For example, the brand offers multiple combination options. If you are a new mom, you could purchase the new baby bundle. Or there is even a stroller and bassinet combination featuring the Mixx. All of the bundles are offered at a lower price than the baby carriage of the UPPAbaby brand. They are also going to be just as safe for your baby.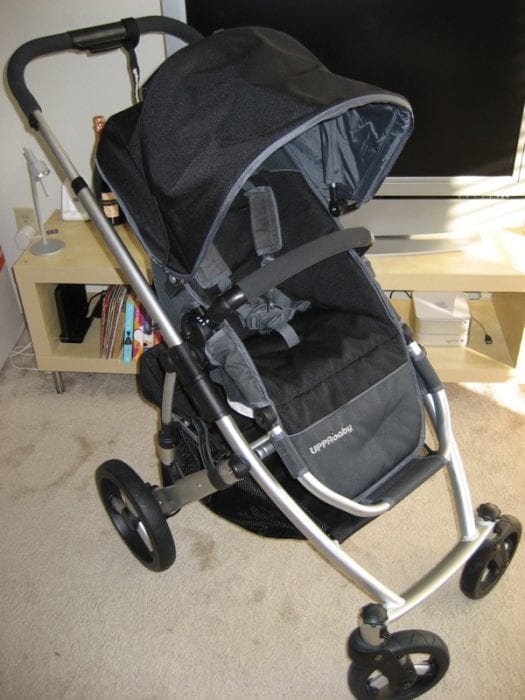 Frequently Asked Questions
What Is The Best Nuna Stroller?
Nuna has some of the most comfortable car seats for kids available on the market. All of the prams offered by Nuna are great choices for families who are looking for something durable and easy to use. But when comparing all of then, the Mixx is the best stroller from the brand. The Mixx stroller has an all-around smooth ride and can easily go from paved sidewalks to dirt paths. The Mixx also has the ability to hold your child either facing front or facing back. Also, the Mixx was enhanced last year to included ventilated seat backs, new colors, and a new name, Nuna Mixx2.
Where Are Nuna Prams Made?
Nuna prams are made in China. The type of factory that they are made in is an IOS 14001 certified factory. This means that the factory has to remain eco-friendly at all times. It has to keep up with the latest eco-friendly equipment and processes. The factory also uses solar energy and has an extensive recycling program in place.
How Much Is A Nuna Stroller?
Depending on which style of baby carriage you get, they can range in price from $300 to $900. On the lower price range is the Nuna PEPP. This is one of the best luxury strollers for traveling because it folds up easily and tightly. When the seat is folded up, you can even roll it behind you like a piece of luggage. It still comes with comfort features that your child will need, such as an all-season seat and three levels to recline in.
On the higher end of the price scale is IVVI totl stroller system. This stroller set is an all-inclusive set that comes with a stroller, a bassinet, a rain cover, extra-large storage, and a children's tray, just to name a few things. This stroller is all that your child will need as they grow from newborn up until the time when they no longer need a stroller.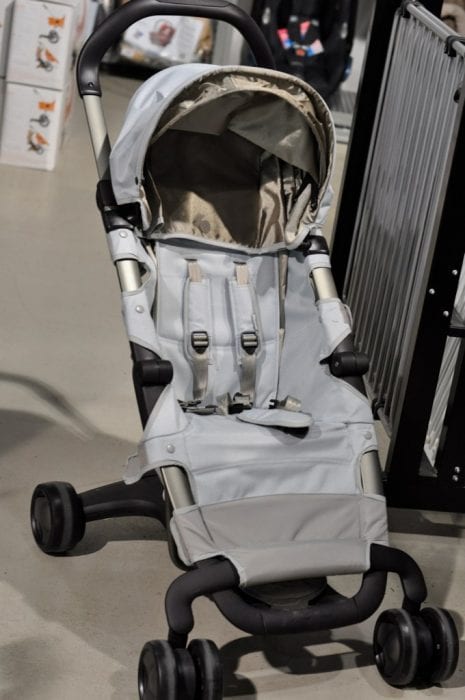 Can You Run With A Nuna Stroller?
At this time, you cannot run with a Nuna baby carriage. None of the options available through the brand allow for running. Even though they are made for many terrains, running or jogging is not a purpose that these prams serve. This is because they are lacking the necessary features that you would find in a running stroller. They do not have the single, swivel front wheel nor the wrist straps for extra braking assistance when going downhill.
Do Nuna Prams Go On Sale?
Prams, especially the Mixx, are luxury prams. With that being said, they unfortunately rarely go on sale. The only time you will see them with a sale is on Black Friday and Cyber Monday. The brand has put a lot of effort and care into providing parents as many features as possible in each of their products. So this is something that they know the value of and therefore, rarely puts them on sale. It is difficult to find another brand that offers all the different features that they do.
Is Nuna Worth The Money?
Yes, investing in a Nuna brand stroller is worth the money. As previously stated, each of their baby carriags and car seats offers many features that are luxurious, but also necessary to have. Take the Pipa, for example, it is made for aerospace aluminum which makes it the lightest baby car seat. The Pipa car seat is a popular choice among parents, and for good reason. In addition to being free of fire retardant additives, it alsomfeatures four different reclining positions. If you´re looking for a hight-quality car seat, be sure to check out the Nuna Pipa reviews. All of these things benefit your baby and gives you the peace of mind you need when traveling with your baby. Which, ultimately make products all worth the money.
How Do You Collapse a Nuna Stroller?
Each of the stroller product will collapse a little bit differently because each stoller has different features that go along with it. For example, in order to collapse the Mixx, you must first push the canopy to the rear of the stroller. Then press the release button at the back of the seat and fold it forward. From here, you will pull up on the folding buttons and push the stroller forward to fold. The Mixx has an automatic lock that will engage once the stroller has been properly collapsed.
Can Nuna Mixx Be A Double Stroller?
The Nuna Mixx cannot become a double stroller. The Mixx can be used for children up to 50 pounds and has the ability to adapt from a bassinet to a full stroller. These features are what make the Nuna Mixx a best selling stroller, but unfortunately, it cannot become a double stroller. For the double stroller feature, you will have to purchase the Nuna Demi Grow. This stroller can start as a single stroller but then can accommodate a second seat to make it double. With this stroller, you can also make it a twin stroller because it can have two bassinets or infant seats at a time.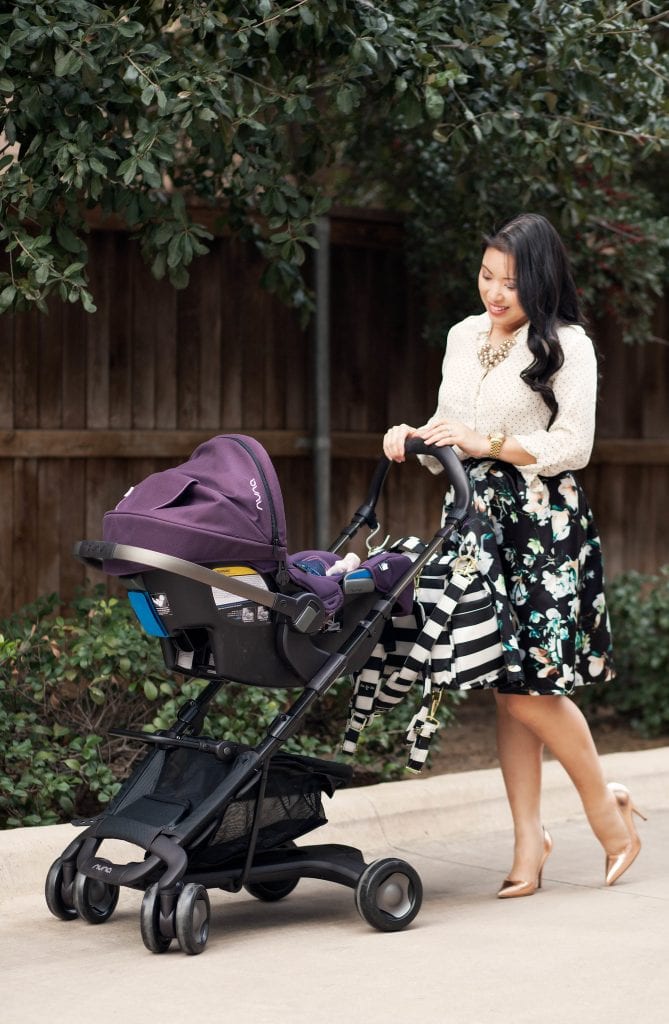 What Car Seats Are Compatible With A Nuna Stroller?
The car seat that you will want to use with any car seat from Nuna. The Pipa car seat will fit securely into all of the baby carriage available through Nuna. The Nuna Pipa line is made of an Aeroflex foam that is designed to absorb and diffuse any forces that may occur around your baby. The Nuna Pipa line also has a 5 point harness that helps to secure your baby in place. Amongst other features, another really important one that the Nuna Pipa has a 5-second true lock system that makes it easy for you to strap your baby in.
Is Nuna The Same As UPPAbaby?
What Country Is Nuna Stroller From?
What Is So Special About Nuna?
How Long Can a Baby Stay in a Nuna?
How Long Can You Use the Nuna Car Seat For?
How Do You Travel with a Nuna Stroller and Car Seat?
Last Updated on May 11, 2023 by Inma Barquero
DISCLAIMER
(IMPORTANT)
: This information (including all text, images, audio, or other formats on FamilyHype.com) is not intended to be a substitute for informed professional advice, diagnosis, endorsement or treatment. You should not take any action or avoid taking action without consulting a qualified professional. Always seek the advice of your physician or other qualified health provider with any questions about medical conditions. Do not disregard professional medical advice or delay seeking advice or treatment because of something you have read here a FamilyHype.com.