Understanding the Britax Affinity Strollers: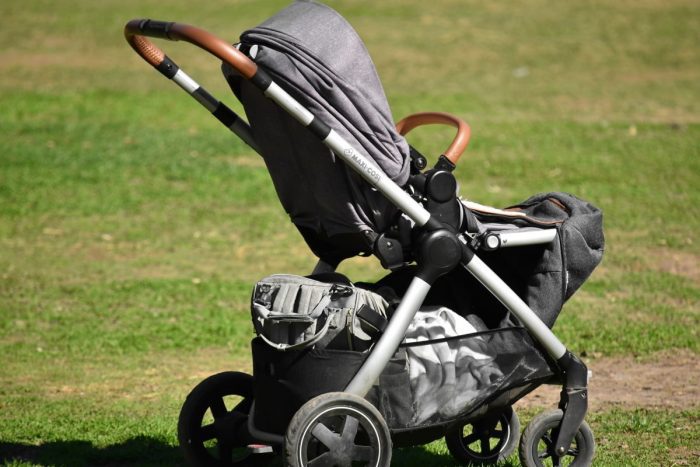 Getting a child stroller (also known as a stroller or baby carriage) is important for many parents and caregivers. Prams provide a safe and convenient way to transport infants and young children, offering numerous benefits for both the child and the caregiver. Here are some reasons why getting a child stroller is important:
A stroller and a car seat are some of the few things you need when you finally have a baby. But as a new parent, choosing the right stroller and car seat can be overwhelming. With so many options on the market, it can be difficult to determine which one is the best fit for you and your baby. However, if you're looking for luxury strollers that offer an extremely smooth ride, a reversible seat, and air-filled tires, you may want to consider a luxury stroller like the Britax Affinity stroller.
High-Quality Prams
Strollers, just like cars, there are many to pick from, and all of them have their pros and cons. Most strollers are something you don't want to buy after seeing just one; it's something you want to think about for a bit.
When buying prams for kids, there are several factors to consider to ensure you get a good one that meets your needs. This includes safety, weight, durability and quality, maneuverability, and more.  Some prams may also come with additional features such as sunshades, rain covers, adjustable handlebars, compatibility with car seats, and reversible seat options. Evaluate which features are important to you and your children's needs. Look up some other strollers, read the reviews, and decide based on your needs and your budget for this baby gear. It is a double stroller that meets quite a few budgets and requirements.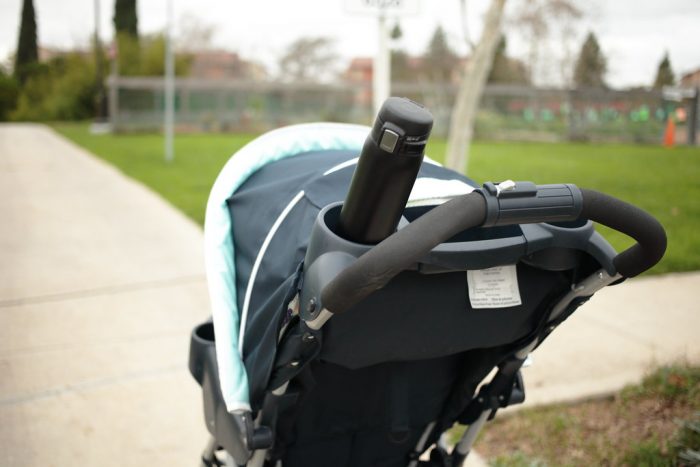 In this article, we also included a list of the most popular strollers from Britax, and we also mentioned their features so you can see if it is the right one for you. Make sure to read the list before you proceed with the review, so you know what your options are.
B-Ready G3 Strollers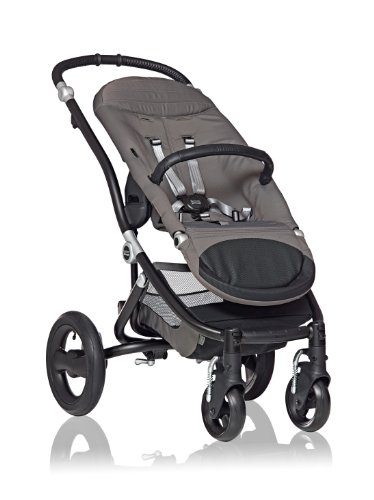 The B-Ready G3 is recommended for infants and children up to 55 pounds. It has a simple yet versatile design that is worth its price.
It can be used as double sitting but stroll like a single perambulator.
It also offers 12 seating options when paired with the B Ready Bassinet, Britax Infant car seats, or B Ready Second Seat which you can purchase separately and sell separately.
It is available in several colors, including red pepper color, black, brown, blue, and more.
You can more accessories to it for a more customized look.
B-Clever Lightweight Stroller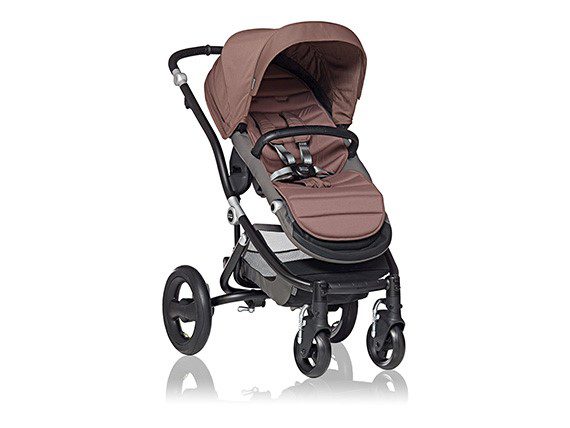 The B-Clever Lightweight is pretty straightforward, its name says it all. It is easy to convert to a travel system as it includes infant car seat adapters. This is perfect for new moms who are still struggling to adjust to the new life.
It is made of breathable fabric with cool flow, a mesh seatback, vented sidewalls, and a seating area which make it a comfortable seat for your child.  Your baby is going to be very comfortable sitting or lying on this pram.
It only weighs 21 pounds hence it offers maximum convenience and trouble-free use.
B-Lively Lightweight Pram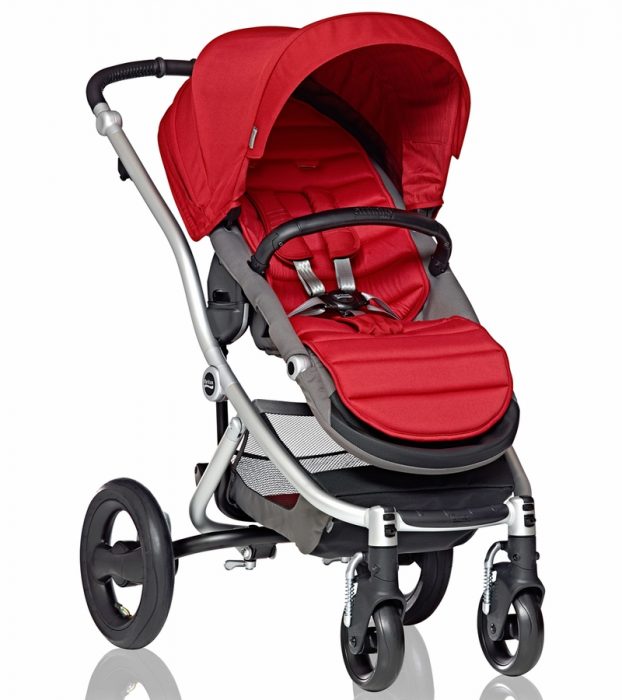 The B-Lively is ideal for infancy till your child is up to 55 pounds. It has an all-wheel suspension and a lightweight design which makes it the best option for families with active lifestyles.
It has a unique design and functional features at a reasonable price.
According to Amazon reviews, it is easy to maneuver and has a good amount of storage hence it was rated 4.8 out of 5 stars.
B-Free Stroller 
This is a highly regarded and versatile stroller that offers convenience and comfort for both parents and children. With its sleek design and thoughtful features, it has become a popular choice among parents on the go. It features a spacious and easily accessible storage basket, perfect for holding essential items during outings.
Additionally, it has an adjustable handlebar, allowing parents of different heights to comfortably maneuver the stroller. This stroller is designed with a 3-wheel configuration, providing excellent maneuverability and stability on various terrains. The front wheel can swivel for easy maneuvering in tight spaces or lock for added stability during long walks or runs. It also features a one-handed quick-fold mechanism, making it effortless to fold and store the stroller when not in use.
The B-Free Stroller has a 3-wheel design for sweat-free use. The tires use rubberized material which provides great traction for rough terrains.
It has adjustable handlebars, 7 storage pockets an extra large basket for your baby essentials, and a UV50+ canopy with a peek-a-boo window to protect your child from the sun and strong winds.
It can be used from birth to 65 pounds.
What Is Bambi Baby?
This one has quite a few features. According to the Britax Affinity stroller, one of its best features is that you can reverse its seat so that the baby can face you. Many parents like that, as it increases the bond between parent and child. A seat with reversibility and different recline positions is always good to have. It has four position options, including rear-facing and full recline. The seat reclines perfectly and smoothly. Perfect for long walks and of course, many strollers with canopy is perfect for a rainy day. For parents of sleepy babies, this is awesome. It has a footrest you can adjust as well. This brand is something you'll love as a parent.
When you're a parent, you understand why this is such a useful feature. Babies have their preferred sleeping position, and the Affinity gives you quite a few options. It also has a handlebar that you can adjust. It is made of leather; it's a cool handlebar to have. To best protect the leather, you only have to purchase a rain cover for when you're not using the stroller.  We have no complaints about this one. Another feature that is good to note about Affinity is the integrated click-and-go adaptor. This means that any Britax infant car seat will be able to easily click into place without you needing to purchase an adapter. This click-and-go system is in place for all baby gear in the Britax line.
According to the Britax Affinity Reviews, it holds a child up to 55 pounds, giving it a good amount for a weight limit. If you have an older child, you need to carry around. It is quite convenient to have. The storage space is also perfect for all the things your older child has. Finally, unlike other strollers from other brands, it has a beautiful sun canopy with a peek-a-boo window to protect your little one. Zipping it up is quite easy, allowing you to adjust with ease on a day when the sun just can't decide if it wants to be out or not.
How Does It Control?
Just like a car, a feature that can make or break a stroller is how easy it is to control. It is for cities and sidewalks. It's not for off-road terrain, but if you're an urban parent or a sidewalk parent, you're good thanks to this stroller and the smooth ride it offers. The stroller controls quite well, is easy to push, and its tires are air-filled. It's quite easy to fill them up if you need to. The front rear wheels move as you turn it, while the back tires remain fixed.
Britax Affinity: Portability
This is another feature that's important for any stroller owner. If you're a traveler, you want a stroller that travels with you. This one does have a few annoying features in the portability department, such as having to remove its seat. It is a bit bulky, so be prepared. If you have a compact car or can't carry heavy loads, this may deter you from purchasing this.
Britax Affinity: Customization
This stroller frame is very customizable. It has many colors to choose from, and you can select the color of its base, seat, and various other parts. You can create quite a colorful one out of this, making this a great item to use.
Cleaning
Babies and toddlers are messy creatures and will get things all over the seat liner. You don't want a stroller that is hard to clean. Luckily, this one has a removable seat liner, which you can put in a washing machine, and the footrest is easy to wipe clean when you need to do so.
What Are The Reviews Saying About This Pram?
When you're choosing a stroller for your baby, you always want to see what parents like you are saying on Amazon. This product has over 90 reviews on Amazon, and around 4 out of 5 stars on average. It indicates that most customers are satisfied with the product, but there are a few complaints.
Many reviewers love this stroller's style and enjoy all the features that come with it. Some parents claim that they've tried them all, and this is the definitive one for them. However, other parents have had issues such as canopy or tire problems. When buying any stroller for your baby, there's always a risk of a defective unit, but this seems to have gotten a good amount of complaints and a lack of customer service.
It's Discontinued
This stroller has been retired from first-party purchase. You can buy it through third-party websites, usually ranging from $169-$199. Purchase at your own risk, as sometimes, you may end up with a defective one and no way to return it. Why not check out reviews, like the Urbini Omni reviews and those of other brands, for some alternatives? Also, because you have to buy from a third-party seller, the chances are that you won't get those features such as custom colors. What they're selling is what you're getting, sadly. Moreover, third parties don't offer free returns, so you can't expect shopping to be super easy compared with buying from the brand house itself. On the brand's official website, there is an option to order replacement parts for this stroller, so, fortunately, if something happens, you can fix it.
The Good
It is well-constructed.
This comes with a sun visor, sturdy front wheels, and highly resistant back wheels
The seat is adjustable and the seat padding is quite comfortable, with many reclining options available.
So many colors to customize.
It's easy to control and has an excellent handlebar you can use.
Its weight is light. It's comfy, folds perfectly, and has straps that keep the baby in place.
It can hold babies up to 55 pounds.
There is a large area under the pram for storage space for the baby gear.
The Bad
The stroller is not very portable for people with compact cars.
If you have a smaller car, you would want to settle for a thinner & smaller pram for your baby.
Some people have had problems with the set of wheels and canopy.
It doesn't have a cup holder for drinks.
To change some features, you have to remove the baby, which is a hassle.
It is currently discontinued, so you have to buy from third-party sellers.
In conclusion, this brown pram is gorgeous for kids but is more suitable for bigger cars.  It is easy to control considering its great handlebar but since it requires you to remove the baby to change gears, it can be inconvenient.
Is Pram Worth It?
If you can find it from a reliable seller, we say that it's worth the price. Just remember that you are buying a discontinued stroller, so some perks may not be available. You may want to look for a newer one from the brand if you have a problem with this.
However, it's a good one, and some parents may want to hunt for it. While not the best stroller on the market, it does its job.
Frequently Asked Questions (FAQs)
Can I Fit The Britax B-Safe 35 Model Car Seat Into Affinity?
Yes, Britax Affinity reviews say that it is compatible with the B-Safe 35 infant car seat. However, they are available separately. That means you have to buy each of them, which also translates to a separate budget.
Does The Affinity Stroller Have A Sunshade?
Yes, it has a sunshade. You can even extend it to cover most of the child's body. Most of the Britax line strollers come with a sunshade that has a peek-a-boo window.
Is There An Adapter Included In The Affinity pack?
Yes, Affinity reviews claim that there is an adapter in the package. Thus, you can connect it with other infant car seats from the same brand.
Can I Use A Convertible Britax Car Seat With This Stroller?
No, convertible car seats are suitable for cars alone. You should look for other infant seats that will fit in the Britax Affinity strollers.
Is An Adapter For The Maxi-Cosi Prezi Car Seat Available?
No, based on the Affinity reviews, there is no adapter available for the Maxi-Cosi Prezi infant car seat. Parents need to choose from the brand's models if they are looking for one.
Does Britax Affinity Fit With The First Year's Car Seats?
No, this does not fit with The First Years' car seats. It is only compatible with the Britax car seats.
Is The B-Ready Bassinet Suitable For This Specific Pram?
No, the B-Ready bassinet is not suitable for the Affinity stroller. Instead of the B-Ready, you may get the B-Safe models instead.
Can My Baby Use Britax Affinity Comfortably Without The Color Pack?
Yes, your baby can use the Britax Affinity even without the color pack. Color packs are merely an extra feature that does not affect the pram's functionality. So without it, the pram will be black with color packs as an option on the side. But they offer good seat padding options for you and your child.
What Is A Color Pack?
A color pack is an accessory package that allows you to change up the seat padding and cushioning of the stroller frame. Color packs give users the ability to change up their prams without having to purchase a new stroller altogether. You will mainly be able to find the Britax Affinity in black, which the color pack can then be applied to the pram frame. There are six different color options for color packs and each is made with high-quality fabrics. The different color packs come with a canopy, shoulder and buckle pads, storage space basket liner, and a machine-washable padded seat liner.
Can B Agile Fit This Base?
Yes, B Agile should fit the base of this stroller if it has the same B-Safe 35 attachments. Otherwise, you should get a new model of the Britax B Agile. Since the product comes in different models and sizes,  you must choose the one that your baby can fit perfectly. Also, consider that your baby can grow up so fast. Getting a flexible and adjustable stroller can help you save money in the long run.
At What Age Can Babysit In A Britax Stroller?
The specific age at which a baby can sit in the stroller will depend on the particular model and its features. Generally, Britax prams are designed to accommodate newborns as well as older infants and toddlers. Many of its products feature multiple recline positions, including fully reclined positions that are suitable for newborns. This allows you to use the stroller from birth by providing a flat and comfortable surface for your baby. As your baby grows and gains better head and neck control, you can gradually adjust the recline position to a more upright setting.
What Is The Britax Stroller's Folded Dimension?
Their products are designed to be compact and portable for easy storage and transportation. Many models feature a one-hand fold mechanism that allows for quick and hassle-free folding. When folded, the prams typically become more compact and take up less space.
Does Britax Have A Double Stroller Available?
Yes, the brand offers double prams designed to accommodate two children at the same time. They have several models available that cater to the needs of families with multiple children. Double strollers provide a comfortable and convenient solution for parents who have twins or children of different ages.
One popular double stroller model is the Britax B-Lively Double Stroller. It features side-by-side seating, each with its adjustable recline and footrest. It is compatible with infant car seats from the same brand, allowing you to create a travel system for your newborns. It also offers a large storage basket, all-wheel suspension, and a one-handed fold for ease of use.
What Car Seats Are Compatible With Britax Affinity?
The product is designed to be compatible with certain infant car seats, allowing for a convenient travel system. However, it's important to note that the compatibility may vary depending on the specific model and production year of the Affinity stroller. Therefore, it is crucial to consult the product manual or check with the manufacturer or authorized retailers for the most accurate and up-to-date information regarding car seat compatibility.
What Is The Minimum Weight For A Britax Stroller?
The strollers are designed to accommodate newborns and infants from birth. They typically feature adjustable recline positions, padded seats, and harness systems to provide a safe and comfortable ride for infants. To determine the minimum weight requirement for a specific model, it is best to consult the product manual or refer to the specifications provided by the manufacturer. These resources will provide you with accurate and detailed information about the weight range and suitability for different age groups for the particular model you are interested in.
How long can a baby sleep in a stroller?
Why Is The Brand So Expensive?
Last Updated on May 17, 2023 by Bry Roquero
DISCLAIMER
(IMPORTANT)
: This information (including all text, images, audio, or other formats on FamilyHype.com) is not intended to be a substitute for informed professional advice, diagnosis, endorsement or treatment. You should not take any action or avoid taking action without consulting a qualified professional. Always seek the advice of your physician or other qualified health provider with any questions about medical conditions. Do not disregard professional medical advice or delay seeking advice or treatment because of something you have read here a FamilyHype.com.