Having a travel set is so convenient. You get the stroller, the car seat, and more, all in one package. If you're a parent, buying a travel set is much easier for you in the long run, even if the cost is a bit pricey in the initial purchase.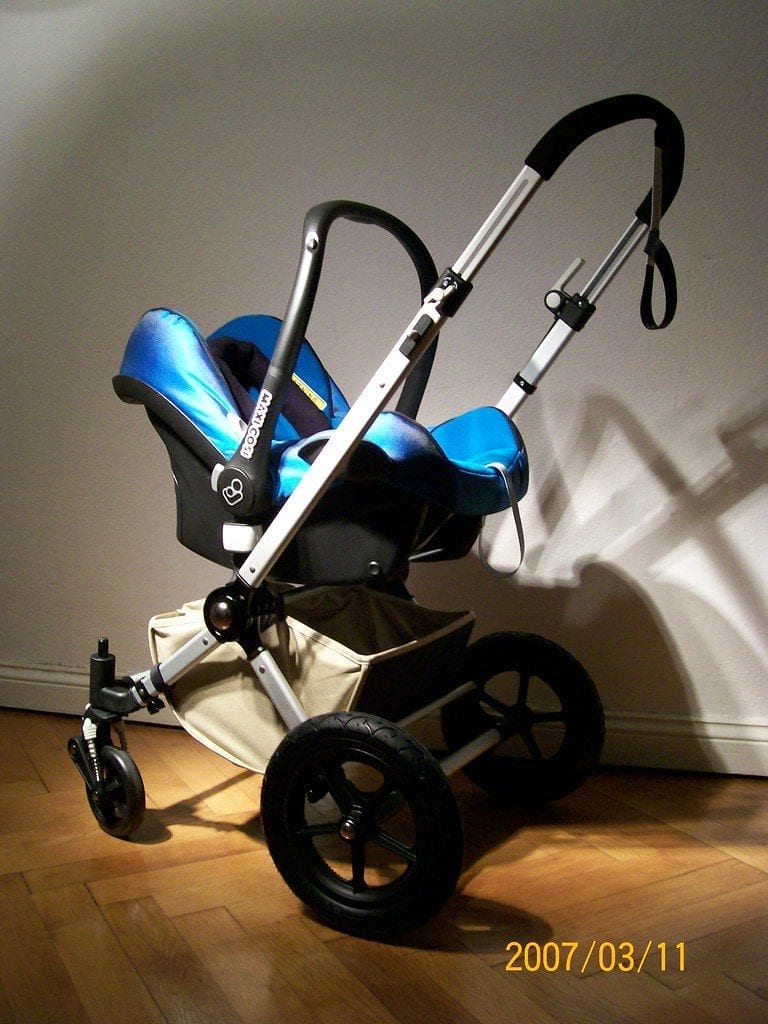 With that said, today we are looking at the Maxi-Cosi 5-in-1. Is it a good travel set, or is it lacking? Let's find out with these Maxi Cosi reviews. 
What Is The Maxi-Cosi Travel Set?
This travel set has a light car seat and a stroller. You use the car seat and transfer it to your stroller. The seat is reversible, allowing you to adjust to the most comfortable position. 
As for the stroller itself, it does have a smooth experience, with a reclinable seat. Reclinable seats are always a plus in any stroller because some babies are picky with their seating positions. 
This stroller also is easy to clean and is self-wicking, allowing your baby to stay cool and dry when the weather isn't behaving so well. 
The car seat is good for kids up to 30 pounds, with the stroller going up to 50, which is always convenient, though that means it has a bit of an inconsistent weight limit.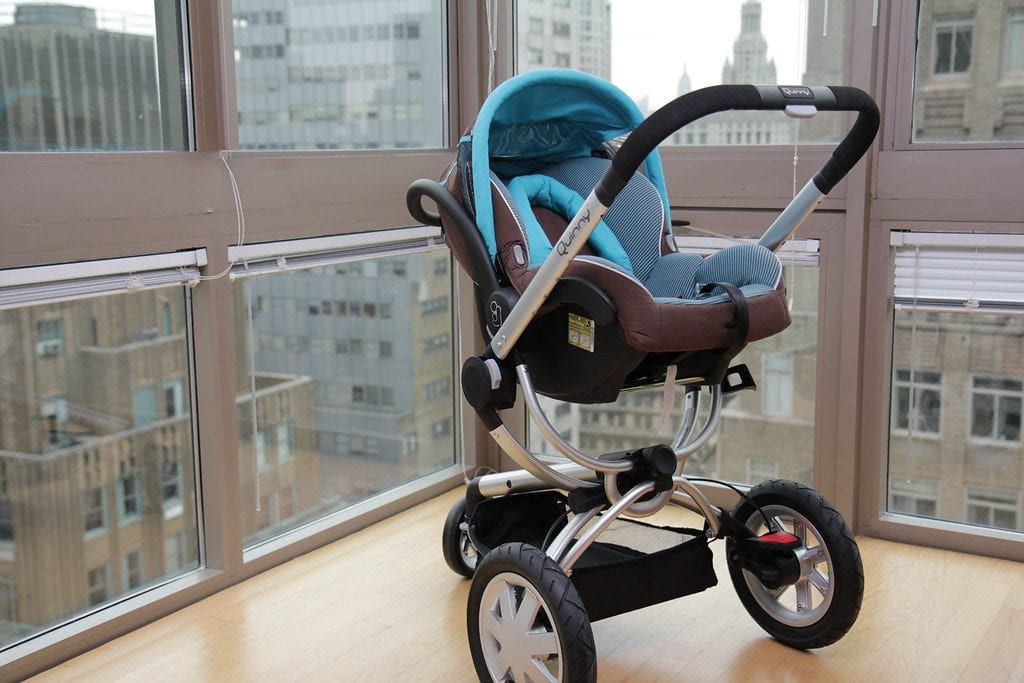 Features In More Detail 
With that said, let's take a look at the features in a little more detail. 
This unit has had a positive reception due to its being lightweight. The stroller itself has a weight of  21.5 lbs. While not the most lightweight stroller, it's still quite lightweight. As for the car seat itself, it weighs 9 pounds without its base. 
This stroller has quite a few unique features. It boasts a safety harness that is five points, keeping your baby safe and sound. The seat can face rear or forward. Some parents like the baby to face their parents, so that is always an advantage. The seat itself is fully reclinable and has a unique Carriage Mode to make things much easier. In addition, this stroller has a handlebar you can adjust. We do love how easy it is to use this stroller.
Folding is easy as well. When you fold it, it can stand upright without any assistance, which is always interesting.
Its brake is also easy to use, and it's a foot brake. 
The tires themselves are filled with foam. Some parents may prefer these foam-filled tires because they require no air, but it all depends on what you need the stroller for. Some foam-filled tires can't handle certain types of terrain. 
Finally, this stroller has a nice canopy that covers the child, in addition to a huge storage basket. Being able to store everything is always a nice feature, and we're glad this travel set has that in spades. 
The car seat can fit kids up to 30 pounds, and just like the stroller, it has a 5-point harness. Sadly, it's only for rear-facing, which is a little disappointing, but the good news is that it does have self-wicking fabrics, and it is machine washable. 
It has quite a few safety features as well. It protects against side impacts and its LATCH system makes it so that installation is a breeze. Some car seats are a little bit of a hassle to install, so we are glad that this car seat breaks the mold.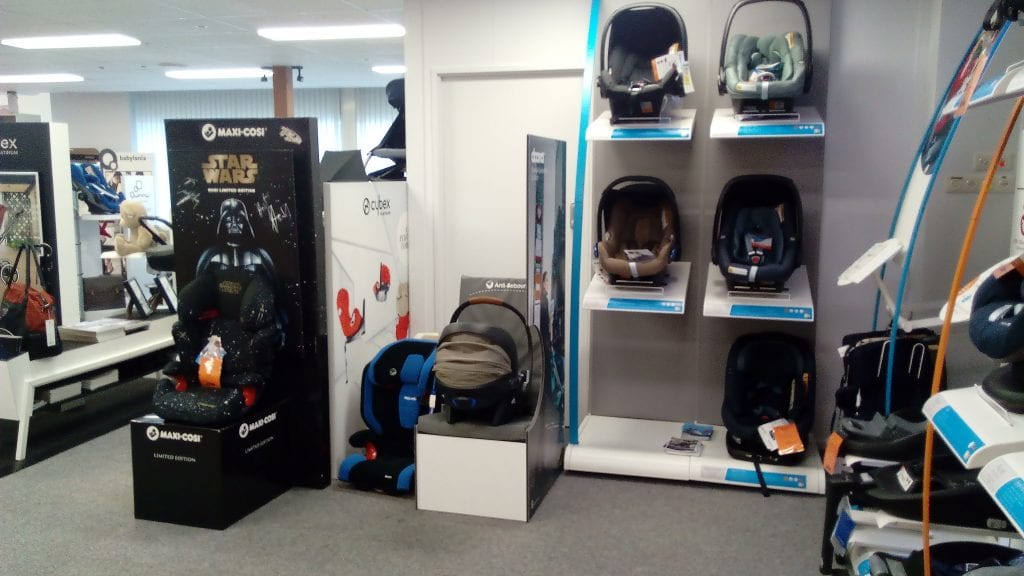 What Are The Maxi Cosi Reviews Saying?
Reading Amazon Maxi Cosi reviews is always helpful, as you can figure out whether or not parents like you are loving or hating a product. As of this post, there are almost 150 reviews, with 4 out of 5 stars on average. This means that the reception is mostly positive, but there are a few complaints. 
In this set, the negative reviews are very vocal. You go on Amazon, and the negative reviews are the most upvoted. This is quite common in any product. People are always looking for the negative, rather than giving both the positive and negative both a fair shake. 
However, we'll try to keep the consensus balanced. 
Many parents love this travel set due to how lightweight it is. Plenty of parents have to deal with heavy objects, and sometimes, you just need the travel set that is lightweight. Despite the fact that it is lightweight, it's also a set that is of high quality, as many parents enjoy its maneuverability and ease of use. 
Another praise was the cushioning of the seat, with many parents envious of their baby's comfortability. 
Meanwhile, there were some complaints. Many parents said that the seat and other parts were flimsy and that the seat was too hot, making the baby feel uncomfortable. Some parents complained about how annoying it was to maneuver. Some parents got defective units, which is unlikely, but when it happens, you bet a parent is going to leave a scathing review.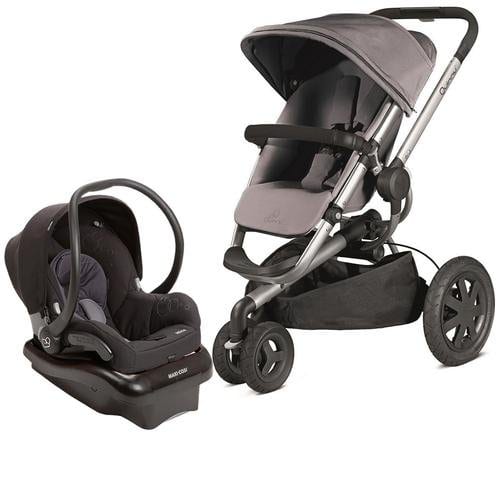 The Price 
This travel set is currently going for around $339 on Amazon. This is a good price for a travel set (see price comparison here). Since it combines the car seat and the stroller, it can help you save money in the long run. It's a mid-range travel set. There are cheaper units available, but also more expensive. It's a nice mid-range set if we do say so ourselves. 
The Verdict 
This is overall a great travel set, albeit one that isn't perfect. We do wish the car seat had a little more, and with a vocal minority of complaints, it may make you think twice about purchasing it. However, with many satisfied customers, if you can purchase it risk-free, you may like it. You do have to remember that many travel sets focus on convenience, and many of them will have strollers and seats with potential that isn't fully fleshed out. However, what you get is still a quality enough travel set that is worth the purchase. 
Try out this car seat set today and see if it's for you. Chances are, you're going to love it. 
Maxi Cosi Reviews FAQs
Is Maxi Cosi a good brand?
Maxi Cosi has gained popularity for providing safe and comfy car seats. It is not the most affordable brand out there, but you may not mind splurging for your child's safety.
Is Maxi Cosi FAA approved?
Maxi Cosi's car seats are FAA-approved. It means that you can take the car seat in the plane and secure it with a seat belt.
How long is a Maxi Cosi car seat good for?
A Maxi Cosi car seat can be used for six to eight years. You can see the expiration date molded into the shell of the seat.
What age is the Maxi Cosi car seat for?
Your baby can use a Maxi Cosi car seat as early as four months old. You may opt for a convertible type to avoid buying a new car seat multiple times.
When should I upgrade my car seat?
The child's age is not the ideal deciding factor when it comes to upgrading car seats. You need to base it on their height and weight instead. If your baby has exceeded the maximum height and weight limit that the brand has set for a model, then it is time to look for a new car seat.
Last Updated on June 15, 2021 by Marie Miguel
DISCLAIMER
(IMPORTANT)
: This information (including all text, images, audio, or other formats on FamilyHype.com) is not intended to be a substitute for informed professional advice, diagnosis, endorsement or treatment. You should not take any action or avoid taking action without consulting a qualified professional. Always seek the advice of your physician or other qualified health provider with any questions about medical conditions. Do not disregard professional medical advice or delay seeking advice or treatment because of something you have read here a FamilyHype.com.