When your boy turns three, they're starting to become a little more independent. They're able to retain information more, talk more, and most have passed potty training. You don't have to worry as much about your toddler choking on small parts. You may notice your 3-year-old disinterested in his old toys, saying they're boring.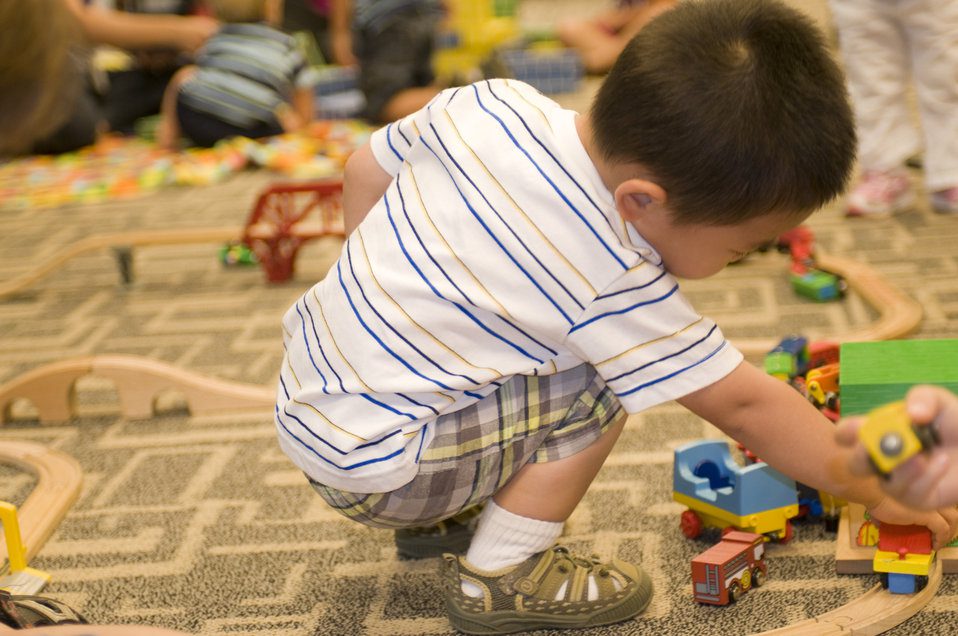 Now is the time to renovate your child's toys. Here are some of the best 3-year-old boy toys. 
What To Look For 
The best toys are more advanced than what your boy already owns, but not too much. For example, your boy is now old enough to control an RC car, but they probably don't need one with complicated controls. 
The best 3-year-old boy toys encourage hand-eye coordination, excellent motor skills, or STEM skills. You want toys that will help your little one grow and learn and get a headstart on everything life throws at him. 
You also need toys that last long. Some toys can last for years, improving the experience as your child ages. For example, Stomp Rockets can be even more fun with time, as your boy can stomp them harder as they get older. 
Finally, you want the best 3-year-old boy toys that can entertain. That's the main point of all the toys. Learning something is essential too, but entertainment should be your number one priority.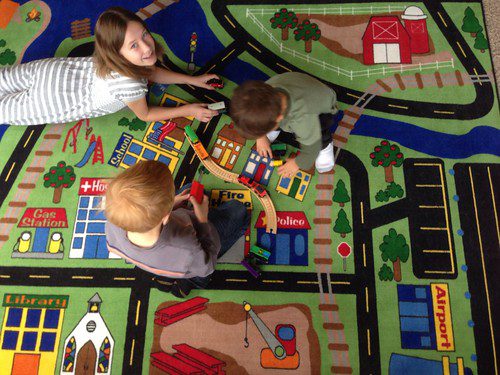 YEEBAY Interactive Whack A Frog Game
Everyone loves the game of Whack a Mole. This is similar, but with frogs. A game like this is suitable for a three-year-old, as it teaches timing and hand-eye coordination. The boy can't whack at random; they need to whack when the frog pops up to get the score. 
With that said, you should probably tell your little boy that he shouldn't whack frogs in real life! That's no good.
OMWay Camera
Buying a camera for your three-year-old does sound a little odd, but this camera is specially designed for a young child, being damage-proof and taking some high-quality photos, with 32GB of storage. This is another toy that can teach your little boy about timing and how to get the best shot. Your boy may not be a master photographer just yet, but this is an excellent place to start. Who knows? He may get a shot that deserves an award.
ATOPDREAM Amusing Moon Star Projector Light for Kids 
At three, your little one may start refusing to go to bed. Life is so fun! Why do you need to go to bed? One way you can make sure he wants to go to bedtime is to get him a cool projector. Stars, covering the ceiling as far as the eyes can see! This little projector is available in all sorts of cool colors. Every night, your boy will gaze at the stars before he falls asleep.
Dinosaur- Slide Show Flashlight
Chances are, you've used a viewfinder before. Those goggles where you put a little disc-shaped slideshow into it, and you can see some crisp images. This takes that idea and turns it into a flashlight, which can project the images onto the wall. It's a fun little twist on the old viewfinder, and it's available in all sorts of themes besides dinosaur. Great for a sleepover, it's a cool gift that will keep on giving. Plus, if there's ever a power outage, the dinosaurs can save the day.
Prextex Pack Of 2 Cartoon R/C Police Car And Race Car Radio Control
The RC car is always a good toy for your child, giving them quite a bit of entertainment. At three, your boy is capable of controlling an RC car but doesn't need all the bells and whistles of advanced vehicles just yet. 
This toy comes with a race and police car, along with action figures you can put inside, which is quite well. It makes all sorts of cool noises, too. It may annoy you, but your little boy is going to love them. This is especially good if your boy has a sibling or a friend, as they can race each other. It's well worth trying out, and your boy is going to love it. 
The Original Stomp Rocket Jr. Glow
At three, your little boy isn't going to space any time soon, but they can launch their rocket. All you have to do is stomp on the switch, and the rocket shoots up high. This isn't some anticlimactic launcher, either. This rocket can go up to 100 feet. The more your son grows, the better they can stomp, thus launching it higher. Also, the rockets can glow in the dark. 
No batteries, no complicated assembly–just pure stomping. Don't you just love that?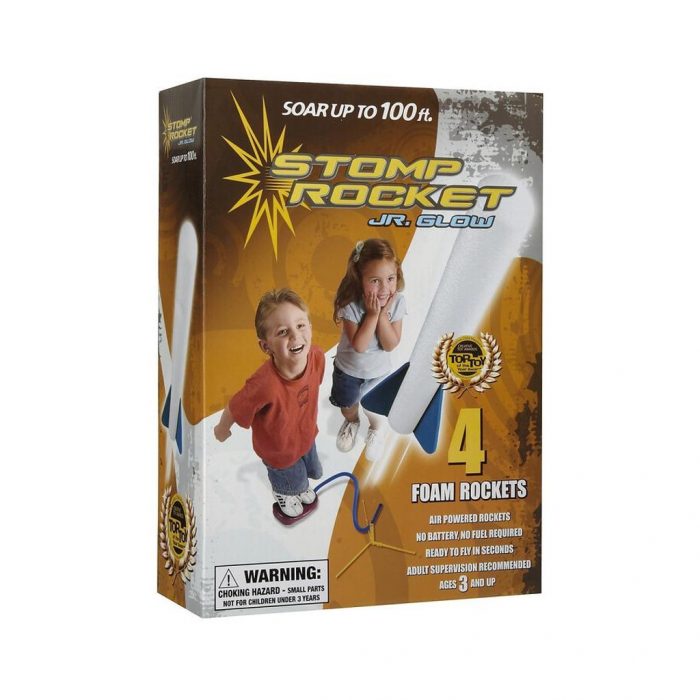 Magna Tiles 
At three, your boy is probably craving for more than your standard building blocks, which is why Magna Tiles are so awesome. These are magnetic tiles that your kid can use to build pretty much anything. They do cost a bit, but they do promote STEM skills and can last a long time. You will be amazed at how much your little boy loves these small blocks, building castles and mountains out of them.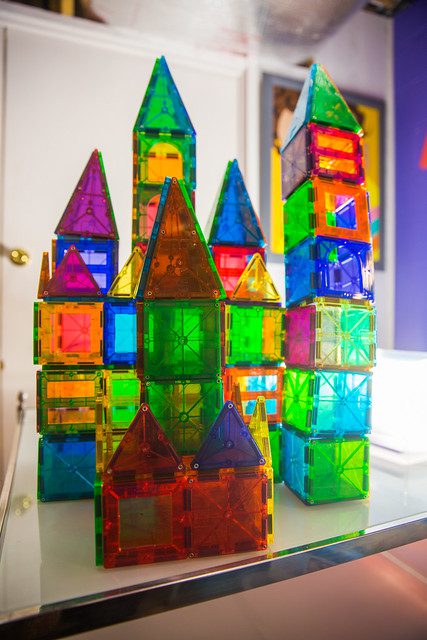 Munchkin Fishin' Bath Toy 
Finally, if you want a toy that will make your 3-year-old wish to take a bath, this is one good bath toy to try. Bath toys make bathing enjoyable, and this toy encourages not only fun but also motor skill development. You catch fish using a rod. Pretty easy concept, but one that you will enjoy for an extended period. Give it a go, and watch your little fisherman in training make a catch of the day. 
FAQs
A recent study showed that kids with too many toys at home don't know what to play with anymore, and it promotes a lack of focus and not being able to enjoy quality playtime. So to answer the question, too many toys would not be that helpful.
Conclusion
These are a small sampling of toys that are great for your 3-year-old boy. You'll be amazed at how many great toys that are available, all of which are designed to teach your little boy fine motor or problem-solving skills.
DISCLAIMER
(IMPORTANT)
: This information (including all text, images, audio, or other formats on FamilyHype.com) is not intended to be a substitute for informed professional advice, diagnosis, endorsement or treatment. You should not take any action or avoid taking action without consulting a qualified professional. Always seek the advice of your physician or other qualified health provider with any questions about medical conditions. Do not disregard professional medical advice or delay seeking advice or treatment because of something you have read here a FamilyHype.com.
Last Updated on March 16, 2020 by Jean Annerie Hernandez