When young boys turn three years old, they start to become a little more independent. They usually want to do open-ended play with others. They're able to retain information more, independently research, talk more, and most have passed potty training. You don't have to worry as much about your toddler choking on small parts. You may notice your 3-year-old disinterested in his old toy cars, saying they're boring.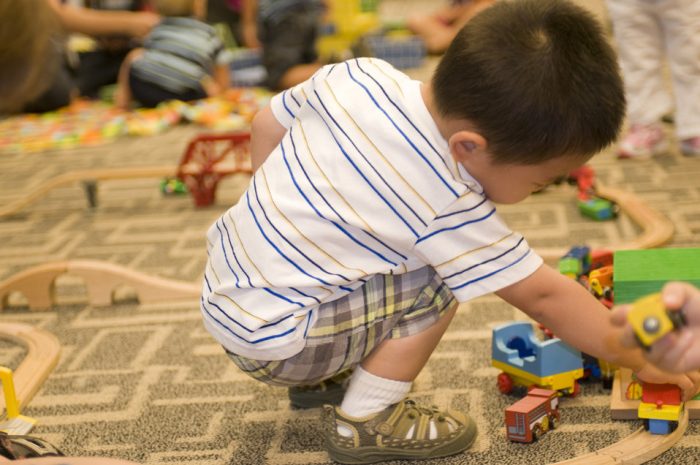 At these kids' ages, children learn to be curious about the world, and the most age-appropriate toys are something they can enjoy, something that has educational value, and something they can use.  While there are plenty of gift guides for the best toys out there, here, we'll offer some of the toys they can enjoy.
When looking for the best toys for 3-year-old boys, consider investing in a kids doctor kit to support imaginative play and learning. This type of kit encourages young boys to explore the world of medicine, while developing their social and problem-solving skills.
You may also be reading this because you're not sure what the perfect gift to give to them is.  Choosing gifts can be hard because you don't know what they can enjoy yet or not.  But, here we'll offer the best gifts that you can get, and these gifts are great for anything, from birthdays to whatever, and they're the best ones that they can love.
Some girls may benefit from the best toys on this list, but they really aren't the best ones that are there.  If you want good toys, we have a good article on them. But, some of these toys may be something the girls in your life are asking for, so maybe ask them if that's what they want. Otherwise, these are mostly boys' toys that boys will love.
Now is the time to renovate your child's toys.
What To Look For
The best toys are more advanced than what your boy already owns, but not too much. For example, your boy is now old enough to control an RC car with aa batteries, but they probably don't need one with complicated controls. Kids at this age do like working with their hands a bit, so the top options are something they can control, but also something not too complex. Foam rockets, Play-Doh, and kinetic sand are also great options that foster imagination and encourage independent play. In fact, some of the best Play Doh sets for boys provide a perfect blend of fun and creativity for children in this age group.
The top toys encourage hand-eye coordination, excellent gross motor skills, or STEM skills. You want toys that will help your little one grow and learn and get a head start on everything life throws at him.  The best toys for this are different items that kids can control, but not something that's too complicated for their motor skills.
You also want something that encourages imaginative play in some cases. Pretend play is something many kids love, and with imaginative play toys, they can enjoy new things, and there is some great role play toys out there for kids to love.
You also need toys that last long. Some toys can last for years, improving the experience as your child ages. For example, Stomp Rockets can be even more fun with time, as your boy can stomp them harder as they get older. Kids at this age are still in that stage where they tend to break things, so the most recommended ones are toys that will last long.  The top ones for the job are usually big and bulky, to accommodate the movement and motions that kids tend to get into.
Finally, you want toys that can entertain you. That's the main point of all the toys. Learning something is essential too, but entertainment should be your number one priority. The top ones are something that is at their level of understanding and interest, and something that they can enjoy.
You also want to make sure you get boys' toys for them, and something that they'll like.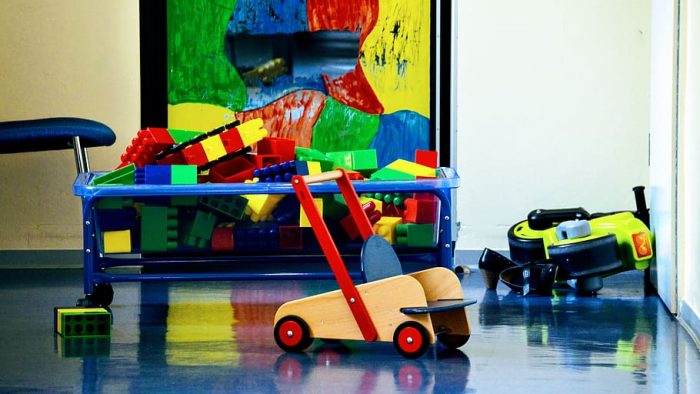 Why Boys Toys
The top recommendation is boys' toys. Boys' toys are usually something that involves stuff that they like, such as action figures and superheroes.
Ones that last a long time, and appeal to their interests are something they'll use.  Some toys on the list are unisex, but most of them is something that they'll like.
This usually doesn't involve princesses and such. And while some boys may be into that, for the most part, boys' toys are something that appeals to their interest.
When buying toys, look for boys' toys or focused on that, since of course, it does appeal to them more.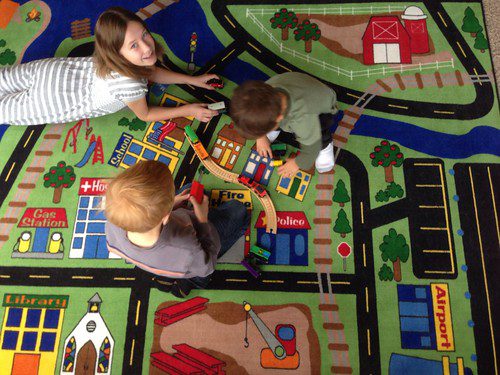 YEEBAY Interactive Whack A Frog Game
Everyone loves the game of Whack a Mole. This is similar, but with frogs. A game like this is suitable for a young child, as it teaches timing and hand-eye coordination. The boy can't whack at random; they need to whack when the frog pops up to get the score. These are not just great, but also something that can be played by two kids.
With that said, you should probably tell your little boy that he shouldn't whack frogs in real life! That's no good. But if they're having tantrums, tell them to transfer all the rage into the frog!
Melissa Doug Nesting Sorting Vehicles
These are some of the best stem toys because it teaches them sorting, visual-spatial skills, motor skills, and cognitive skills.  This is one of the best gifts because it teaches them amazing concepts, and with Melissa Doug toys, you don't have to worry about breaking them, since they're toys games with quality made in mind, and they stem toys that teach sorting and other concepts. These can be great since it does involve cars, balance bikes, and other fun things.
Fisher Price Code And Learn Kinderbot
This is considered one of the best Stem toys.  Young kids will love this Fischer price robot.  It helps teach letters and numbers and is not only considered one of the best educational toys but also is great for secret codes. It makes light sounds and other sorts of motions, and it even comes with a machine and "secret code" booklet for them to unlock even more learning.
This Fischer price toy is great for 3-year-old boys, and also gets them ready for school.  With this Fischer price toy, you can get them started on learning, and is considered a stem toy because this is one of the stem toys that you can program to do different things, and are toys games that teach concepts while also having fun too.
Double-Sided Cape For Kids
Do you have kids at home that love to be superheroes? Well, this can be one of the best gift ideas.  If your child loves superheroes, this can enhance playtime and even bath time.  It has two sides to it, so if your child wants to be a different superhero, then the kids that you have at home will be able to do that.  This is one of the best gift ideas for children who love pretend play.  These are great for the kids in your life who want to be superheroes.
One part of it is open-ended so the child can put their head through it. But, it is open-ended on the same part, so when they want to switch, they just can remove the open-ended part and flip it around.
Design & Drill My First Work Bench
Design & Drill is considered one of the best stem toys for early learning, and 3-year-old boys will love these kinds of stem toys. With Design Drill, you're getting a real workbench that definitely lets kids build and create things. Design & Drill comes with 125 pieces to use, including power tools like the power drill. With the Design Drill, you have a real working drill toy and workbench too, so builders can use Design & Drill to get the job done. Plenty of kids like to build things, and this is one of the best stem toys for early learning.
Stem toys are great to bring to young and older, especially early on, and these can be some of the best gifts for children to learn and grow. Design Drill can also teach stem concepts including math as well, something you don't normally get from stem toys this early on. Design Drill is also good for other concepts too, including mapping and counting items, and Design Drill also comes with some amazing colorful designs. Design Drill can teach preschool math to young kids before they even get into the classroom.  Design Drill also helps with fine motor skills, and you can use Design Drill to teach fine motor skills to children in the form of stem toys. Stem toys are great for many reasons, and Design Drill takes these stem toys to a new level, in a fun drilling form. These are some of the top ones for your child to use to help build valuable stem concepts and build interest too.
The Design Drill comes with a small drill, a workbench, and a hammer, and Design Drill also comes with a storage drawer for the bolts and nails.  Design Drill comes with simple patterns to follow, and this mini driver for Design Drill does need batteries, but Design Drill is one of the top ones because Design Drill helps to encourage creative play.  Design Drill is easily one of the most educational kids can enjoy, and the price of Design Drill is definitely worthwhile.
Design Drill could be great gifts for girls too. Girls and boys enjoy the fun that Design Drill offers, and this is one of the best toys if you want to encourage creative play.  Girls may like a different Design Drill set, but this is also one of the top ones for children to encourage STEM learning, and is one of the most fun stem toys games out there. If you're looking for toy games that teach these concepts, then this is one of the best toys for the job, and Design Drill is made for the best, most streamlined experience possible.
OMWay Camera
Buying a camera for your kid does sound a little odd, but this camera is specially designed for a young child, being damage-proof and taking some high-quality photos, with 32GB of storage. This is another toy that can teach your little kid about timing and how to get the best shot. Your kid may not be a master photographer just yet, but this is an excellent place to start. Who knows? He may get a shot that deserves an award.
ATOPDREAM Amusing Moon Star Projector Light
At three, your little one may start refusing to go to bed. Life is so fun! Why do you need to go to bed? One way you can make sure he wants to go to bedtime is to get him a cool projector. Stars, covering the ceiling as far as the eyes can see! This little projector is available in all sorts of cool colors. Every night, your boy will gaze at the stars before he falls asleep.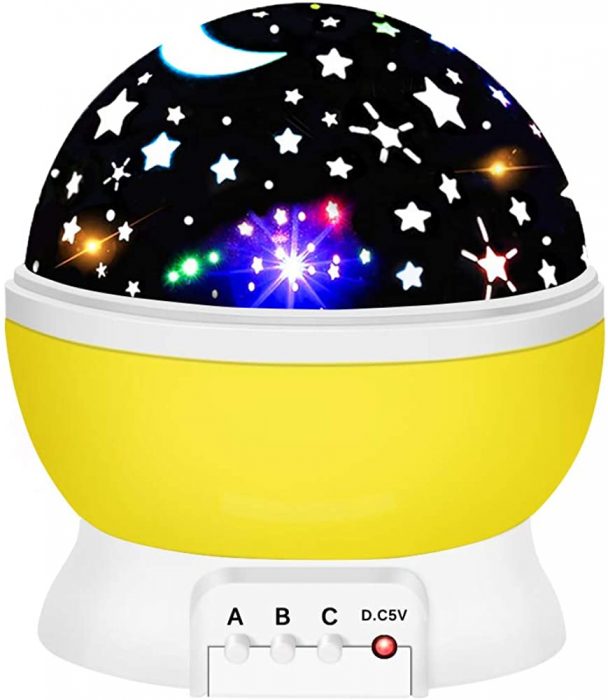 Dinosaur- Slide Show Flashlight
Chances are, you've used a viewfinder before. Those goggles where you put a little disc-shaped slideshow into it, and you can see some crisp images. This takes that idea and turns it into a flashlight, which can project the images onto the wall. It's a fun little twist on the old viewfinder, and it's available in all sorts of themes besides dinosaurs. Great for a sleepover, it's a cool gift that will keep on giving. Plus, if there's ever a power outage, the dinosaurs can save the day. These are great for those guys who like something that involves dinosaurs, and something that interests them too.
Prextex Pack Of 2 Cartoon R/C Police Car And Race Car Radio Control
The RC car is always a good toy for your child, giving them quite a bit of entertainment. At three, your boy is capable of controlling an RC car but doesn't need all the bells and whistles of advanced vehicles just yet. These are great boys' toys, since many boys like these fun vehicles.
This toy comes with a race and police car, along with action figures you can put inside, which is quite well. It makes all sorts of cool noises, too. It may annoy you, but your little child is going to love them. This is especially good if your boy has a sibling or a friend, as they can race each other. It's well worth trying out, and your boy is going to love it. You can buy other accessories that are sold separately.
The Original Stomp Rocket Jr. Glow
At three, your little child isn't going to space any time soon, but they can launch their rocket. All you have to do is stomp on the switch, and the rocket shoots up high. This isn't some anticlimactic launcher, either. This rocket can go up to 100 feet. The more your son grows, the better they can stomp, thus launching it higher. Also, the rockets can glow in the dark. This is one of the top options in your life if who love rockets.
No batteries, no complicated assembly–just pure stomping. Don't you just love that?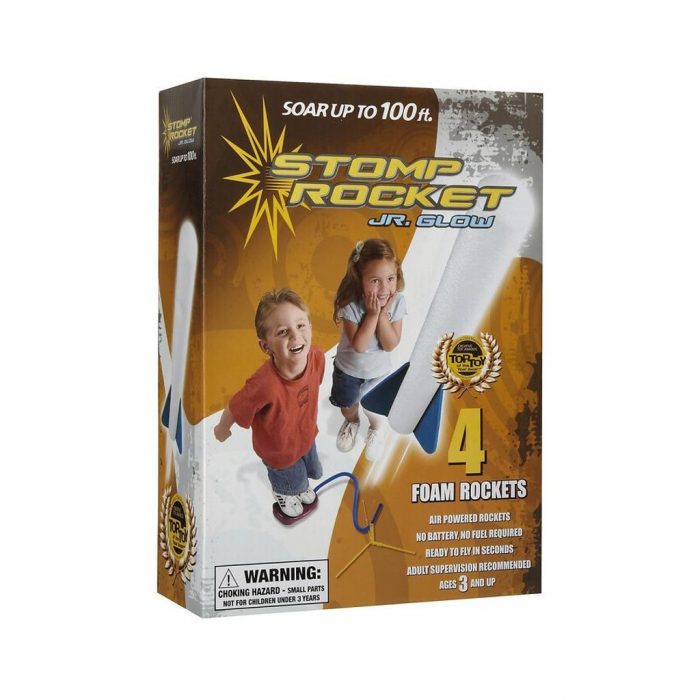 Magna Tiles
At three, your kid is probably craving for more than your standard building blocks, which is why Magna Tiles are so awesome. These are magnetic tiles that your kid can use to build pretty much anything. They do cost a bit, but they do promote STEM skills and can last a long time. You will be amazed at how much your little boy loves these small blocks, building castles and mountains out of them.
This type of play set is perfect because they can build many things with this block set, and it improves fine motor skills. Toys games which improve fine motor skills are great gift ideas.  Fine motor skills are something that can improve over time and play sets like this one with math blocks allow children's imaginations to run wild while helping them build these skills. This play set offers oodles of fun, it will keep them interested for hours.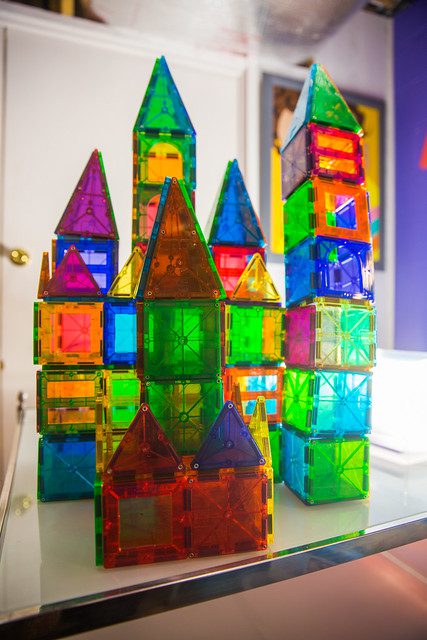 Munchkin Fishin' Bath Toy
Finally, if you want a toy that will make your kid wish to take a bath, this is one good bath toy to try. Bath toys make bathing enjoyable, and this toy encourages not only fun but also motor skill development. You catch fish using a rod. Pretty easy concept, but one that you will enjoy for an extended period. Give it a go, and watch your little fisherman in training make a catch of the day.
Any Lego Duplo Set
A play set that offers lots of fun can be one of the top options, and they're fun toys for kids in general.  They offer lots of fun for playtime, and building toys are a type of stem toy for children. There are different Lego Duplo sets to consider, including a 29 piece set that involves an airport, and a 59 piece set that offers a fun experience and a cool train. The bigger the Lego Duplo piece set, the more complicated it can be, but with a big Lego Duplo piece set, there is fun for everyone.
In these piece set options, you get some blocks, and of course, a person, and young children will enjoy this block set too.  We'll go over a few of the different Lego Duplo block sets you can get.
First, you have the 29 piece set that is an airport, and this is a block set that 3 year old boys will enjoy.  It also works for ages 5 too, so it has an age range.
There is also the 59 piece set that is a train set, and is considered one of the great options. A building set is a great many piece set that will help them learn things, and this 59 piece set will give them a lot to work with.  With this block set, you're not only putting together a fun block set, but also a train too.
There is also the 21-piece fire truck set.  With this 21-piece fire truck set, your child can play the fireman, and this is one of the great options because many like this for imaginative play.  This 21-piece set is easy to use, and is good for children ages 2 and up.
Finally, if you want a piece set that's superhero themed, this 30-piece set involving superheroes and the super lab is a great piece set for children to love.  It is a 30-piece set, and includes iron man, captain America, and other notable superheroes, and it is 30-piece set children will like to use.
If your child wants something bigger, you can even get them a 76-piece set to let them build and grow. This is one of the best toys for kids, because with a 76 piece set, there is a lot of fun to be had, and it creates great stem toys.  Plenty of kids love these things, and you can get a 76 piece set for building their favorite items, making them toys for kids that they will love.
Lego Duplo is some of the best toys for kids if you want something that's both in the educational toys category, but is also one of the best gift ideas for kids who are curious about building, and love a block set.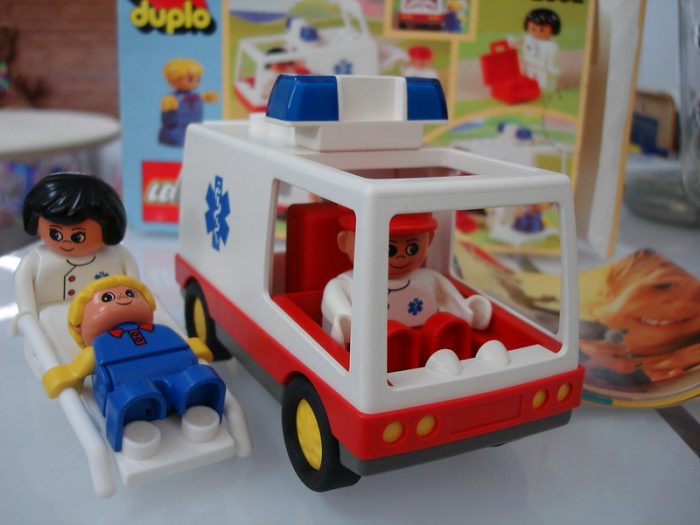 Conclusion
These are a small sampling of toys that are great. You'll be amazed at how many more are available, all of which are designed to teach your little kid fine motor or problem-solving skills.
Frequently Asked Questions
What is the best gift for a 3-year-old boy?
Toddlers were asked what gifts they want to receive, and they answered. They want Hand Puppets, Baby Alive Dolls, and Red Riding Hood Capes or Superman Capes.
What are the best toys for 3-year-olds?
You can get your child his very own ride-on ATV. For a little girl, it would be best to give her a Play Food Set.
What do I get a 3-year-old boy for his birthday?
It would be nice to get a Plasmacar for his birthday. You can also buy him a Gas n' Go Mower from Little Tikes, or a Drill and Learn Tool Box from Vtech.
What is the best gift for a 3-year-old?
A girl would love a dollhouse. It's a play pretend game where they can play roles using their dolls and other figures. A boy would like to get a Dinosaur Pack.
What should I get my 3-year-old for his birthday?
If you have a little girl, then get her a Playhouse that they can decorate. For a little boy, you can get him a Powerwheels Jeep for his birthday. His smile will be from ear to ear.
What are the best toddler toys?
The top options to give to toddlers are those that promote their brain and physical development. Those toys include a Doctor's Kit, a Floor Puzzle, and a Squigz Starter Set. These toys are also unisex.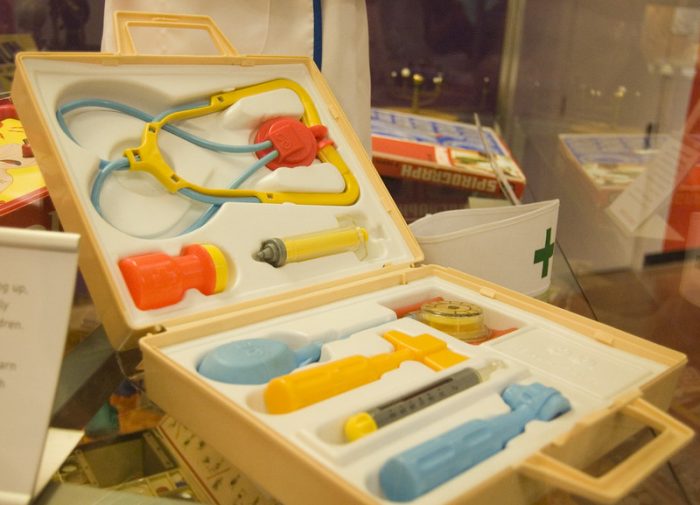 Are too many toys bad for toddlers?
A recent study showed that kids with too many toys at home don't know what to play with anymore, and it promotes a lack of focus and not being able to enjoy quality playtime. So to answer the question, too many toys would not be that helpful.
How many toys do toddlers need?
Some parents practice the 20-toy rule. They lay out all the toys that the kid already has, and he chooses 20 toys only that he can display inside his room. All the other toys are kept for the replenishment of the next 20 or given to other kids.
What is the best educational toy for 3 year old?
Is Lego suitable for 3 year olds?
What toys keep a 3-year-old busy?
What are 3 items toddlers like to play with?
How much should I spend on a 3 year old gift?
Why do 3 year olds need educational toys?
How do I entertain my 3 year old without toys?
Top 3-Year-Old Toys Other Resources
https://www.thespruce.com/best-gifts-for-three-year-old-boys-4150185
https://www.goodhousekeeping.com/childrens-products/toy-reviews/g29309622/best-toys-gifts-for-3-year-old-boys/
https://nymag.com/strategist/article/best-toys-gifts-for-3-year-olds.html
DISCLAIMER
(IMPORTANT)
: This information (including all text, images, audio, or other formats on FamilyHype.com) is not intended to be a substitute for informed professional advice, diagnosis, endorsement or treatment. You should not take any action or avoid taking action without consulting a qualified professional. Always seek the advice of your physician or other qualified health provider with any questions about medical conditions. Do not disregard professional medical advice or delay seeking advice or treatment because of something you have read here a FamilyHype.com.