Four is a thrilling age. Your child is just entering preschool age and is starting to develop a curiosity and creativity towards the world. They are learning to hold conversations and starting to enjoy their favorite hobbies. If your kid is 4 yrs. old, their toddler toys aren't that interesting to them anymore, and you should give them the best toys for four-year-olds with a little bit more depth and variety.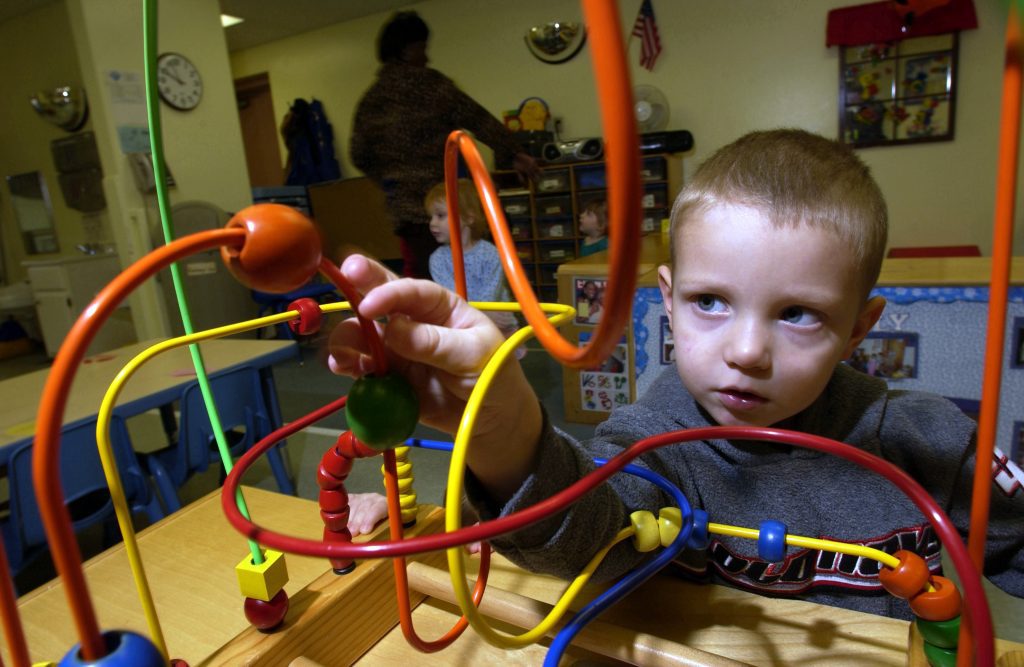 But not so deep as to overwhelm them. It's a tough balance to strike, and you should look for the best toys for boys that provide all the fun and activities that help improve fine motor skills and spatial skills. Here are a few of the best toys for 4-year-old boys.
John Deere 16" Boys Bicycle, Green
John Deere is an excellent product for country 4-year-old boys everywhere, and even the city slickers love them. At four, it's the right age to start introducing your kid to outdoor toys like riding a bike. Your boy isn't old enough to ride around the neighborhood without supervision, but they can ride around your driveway or with careful monitoring. This bike is bright green and has training wheels. A boy needs to learn how to ride. Riding bikes are an excellent way to exercise and can make your child feel more independent, which is a win-win. We say that your boy deserves a bike, which classifies this as one of the best outdoor toys.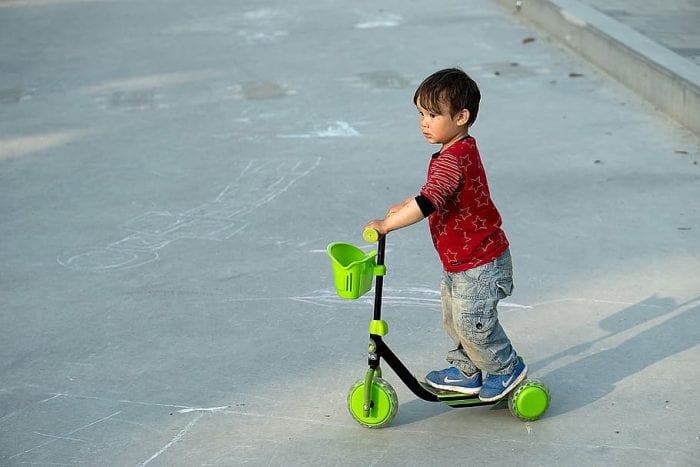 VTech Little Apps Kids Tablet
Toys for boys that simulate a device, with an educational twist to it, are nothing new. Back in the day, kids played with educational laptops and whatnot. Now, it's tablets. This best toy is a tablet designed for young children. It has learning resources that can educate and is for young, curious children, especially the 4-year-old boys. It has quite a few buttons to choose from, as well as a screen that changes color and turns off whenever you're done with it. Overall, it's an excellent tablet for boys who wants a head start on their education. This tablet is one of the best toys for 4-year-old boys.
Little Tikes TotSports T-Ball Set Pack
At four, your child may start to be interested in sports. Soon, they may be playing tee-ball, soccer, or football. This one is an excellent little starter set for your child to practice tee-ball. This outdoor adorable kit includes tees and five different balls. These can help your boy prepare for big hit home run when the big games happen.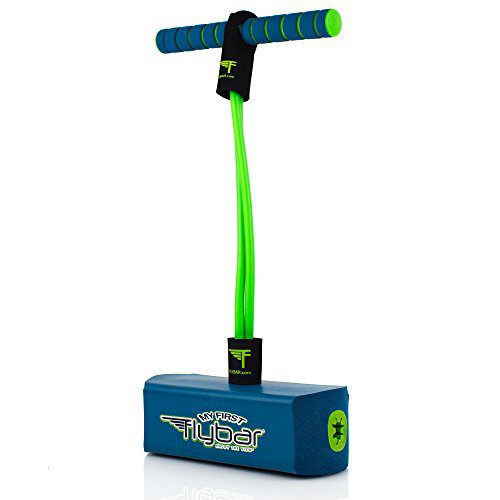 Playskool Heroes Transformers Rescue Bots Medix Doc-Bot Figure
Transformers have been a fun little toy set for children since the 1980s, and who can blame them? The idea of ordinary vehicles and objects turning into robots is pretty cool, and there is a fun story to go with it. There are many toys for seven years, 3, year four years, and for many age ranges, and this one is great for a younger child such as your four-year-old boy. This playset has some parts, so your child does not get confused or intimidated by some of the more complex features of other Transformers toys. Overall, it's a great little starter, imaginative play toy, and your boy may be more interested in more advanced Transformers toys as he grows older.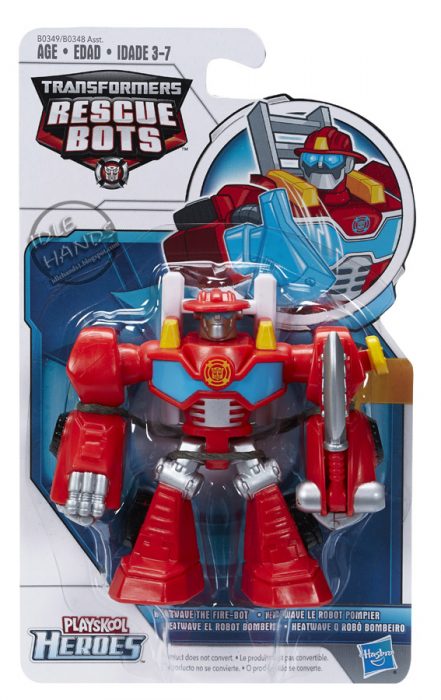 Fisher-Price Think & Learn Smart Cycle
This toy makes a great gift for 5-year-olds because is a neat little bike that teaches children how to learn. The earlier bike is just a traditional bike, but this has so many other features, such as learning. It comes with many modes, such as gaming, driving, and racing. As they pedal, they can play more games, and it has compatibility with many devices. It's not only a neat learning tool but a cool way to get exercise with this outdoor toy. You'll wish you had one for adults. It's so unique. Try it out today and see if your kid loves it.
‌Fisher-Price Think & Learn Teach 'n Tag Movi
It is another learning tool that combines learning and fun. It's interesting how these toys take learning and turn it into a fun game. Quite frankly, we wish schools could be able to do that more. This robot has quite a few uses and adds a bit of companionship around the house. It comes with many animated, expressive faces, and the toy encourages quite a few critical thinking situations that will make your kid grow as a person. For that, we say that the Movi is worth trying out. This gift is something that your boy is guaranteed to love every bit of it.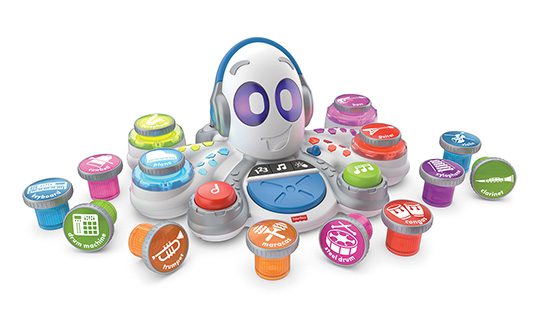 Hape All-in-One Wooden Kid's Art Easel with Paper Roll
At four, your kid is starting to become artsier. He isn't a professional artist unless you have a little prodigy, but he's drawing and learning to color (skin tones) in the lines. If he has expressed interest in learning more about art, we say it's time to teach your son how they can express themselves. This high-quality easel is pricier than others, but it's worth it. Other easels from plastic materials are cheap. This one is a high-quality easel that has a whiteboard with magnetic capabilities. You can flip it over, and then you can get a chalkboard that looks great.
This gift is non-toxic and it comes with some paint pots and a paper roll. You can even adjust its height, which is perfect for a growing boy.
If the boys are interested in being more artistic, we say that it's worth a try to get them into art. We now live in a world where selling and commissioning artwork is easier than ever, and plenty of people have broken out of that starving artist stereotype.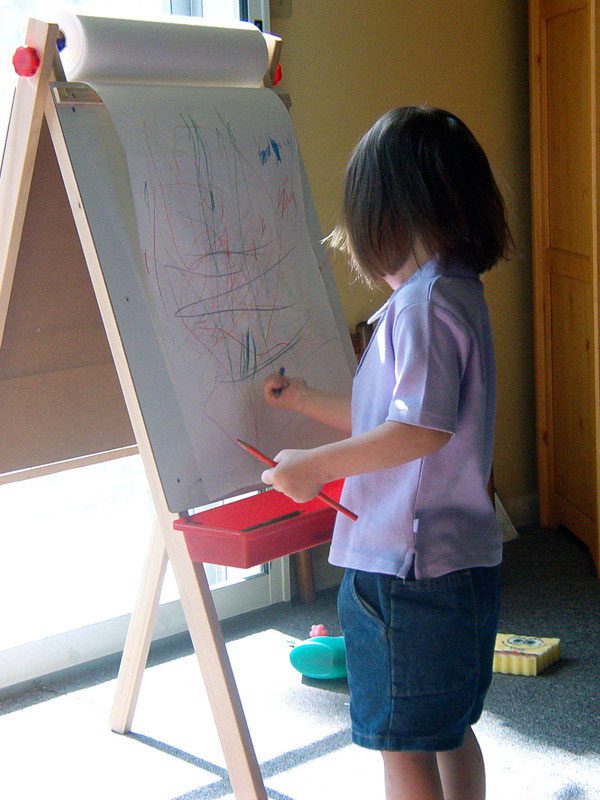 DomeStar Cute Dog Bank, Shiba Inu Coin Bank Kids Toy Bank Doggy Puppy Piggy Bank for Girls And Boys for all ages.
Finally, we believe that four is the right age to start teaching your boy about saving up money. Give him a piggy bank, and give them a little allowance to allow him to save up some money and then buy something he wants.
This is a good gift for 4 year-old boy. Best Gifts that let him grow while having fun are always a plus.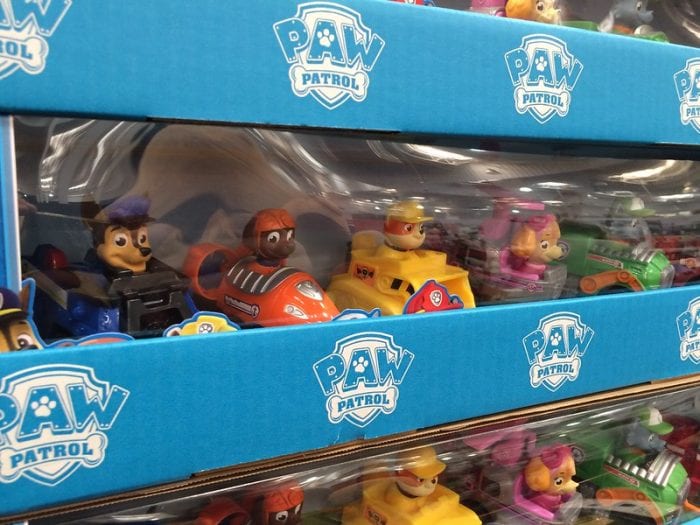 Best Toys For 4 Year Old Boys FAQs
What is a good toy for a four-year-old boy?
If we think deeply about what a good gift means, fun, educational yet safe for the kids are the top things in our mind. As we know, 4-year-old boys are in the stage of learning and exploring. The majority of them have already started their preschool year. So it will be useful to consider toys and games for 4-year-olds that will match their age, abilities, and development. Puzzles, building wooden blocks, a jumper for kids fun and safe, and other learning toys are a few to mention suited gifts for a 4-year-old boy. These may also be considered good toys for a younger kid. Just make sure toys are safe and non-toxic for younger kids.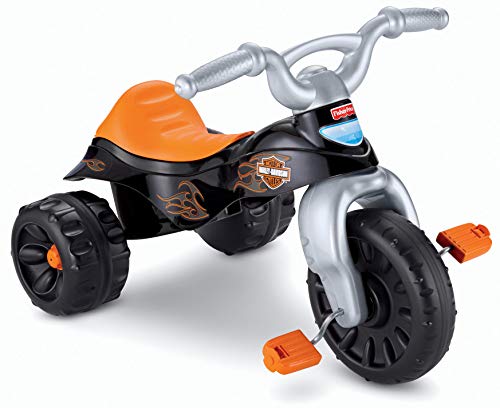 How do I keep my four years old busy?
Most children quickly get bored if they are not playing or if parents are too busy with household chores and other stuff. Don't worry; there are several ways to keep your child busy while you stay productive. Let them do some activities like playing with coding critters, Fisher-Price Think Learn series or Lightning Mcqueen Disney/Pixar's car or Imaginext DC Super Friends action figures. You can simply let them watch a Nickelodeon TV series like the Paw Patrol. There are more high-quality toys for boys that will help make them little learners while parents are busy.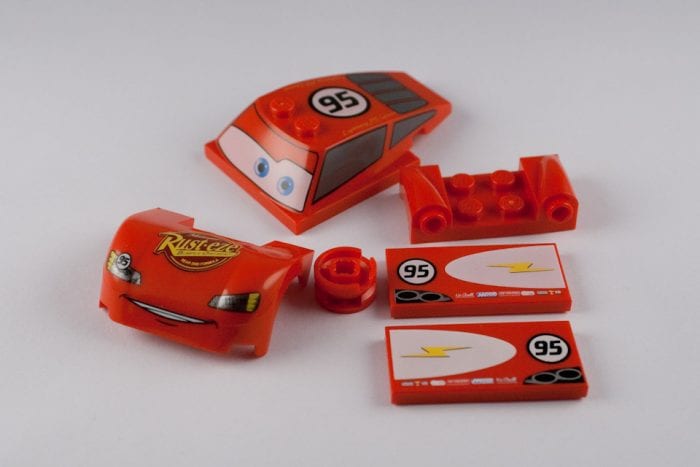 What games do four-year-olds like to play?
4-year-old boys at this age are physically active and energetic. You might want to catch their attention and spend some time with them. Here are some top toys, games, and activities that you can do together that kids will enjoy:
Rock, paper, scissors – classic but always fun to play.
Board game – Dr. Seuss, "I Can Do That!" Card Game: Active, Silly, Challenges, Charades, Snakes and Ladders and a lot more
Video games – kids are techy nowadays, so it's okay to go with the flow. Select some enjoyable video games that both parents and 4-year-old boy will enjoy
Play Flybar My First Foam Pogo Jumper for Kids – 3-4 kids are ideal for playing with this fun and safe pogo.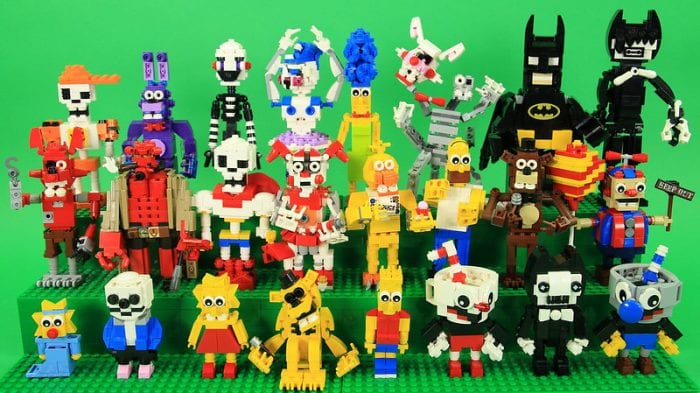 What should four-year-old boys be learning?
At the age of four, kids should be able to count at least until ten, and it is recommended that they start counting more than that. And part of their developmental milestones, they should begin to learn how to be independent, become more sociable, and start creative play. In addition to that, a 4-year-old boy or even girl is more conversational and able to express what they feel.
How do you entertain a little boy?
There are a hundred things to try to entertain your 4-year-old boy. Some are simple, fun, and free. Here they are:
Arts, Crafts, shapes, and colors.
Teach them to plant
Play classic games just like hide and seek and rock, paper, scissors
Indoor Camping for adventure
Play toy games with your child to have even more fun with action figure toys, Schleich figurines, and Wonder Crew Toys
Let him watch a top favorite cartoon series like the Paw Patrol.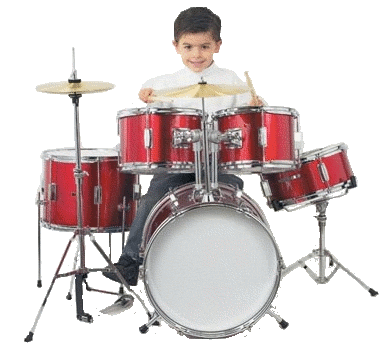 How can I keep my four-year-old busy at home?
Parents, most of the time, are busy with different chores at home. Why not keep your little boy busy too? Teach him how to be productive by assigning some simple household tasks to him. Other than that, letting him play his favorite toy will keep him busy. You can provide the best toys for 4-year-old boys like paw patrol toys, a jumper for kids, fisher-price Harley-Davidson sturdy trike, marble run, a safe pogo stick, a hot wheels toy car, a kids drum, and a tow truck. Other toys they will enjoy are Imaginext dc super friends, take-apart toys, flybar my first foam kids fun and safe pogo, Liberty imports kids, take-apart toys, kick scooter, and so much more. These are all great toys for kids that will keep them busy at home.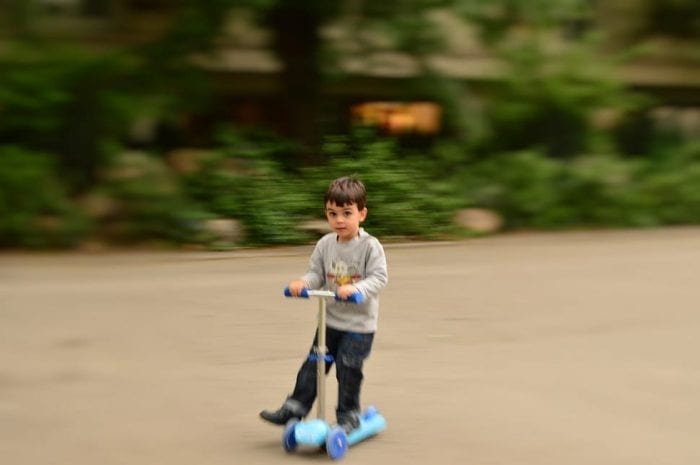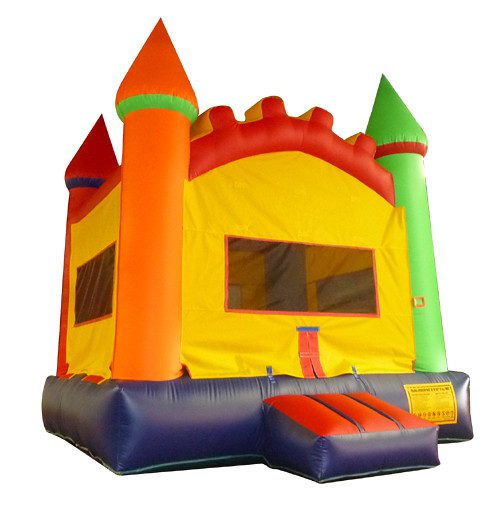 What are the best educational toys for four-year-olds?
Educational toys are everywhere, and for kiddos, these toys can aid in their development. Buy educational insight toys that will improve their skills like colored blocks,  Melissa and Doug See and Spell, GeoSafari Jr My First, Microscope, and the LeapFrog LeapStart Interactive Toy Learning System. Melissa & Doug is one of the best companies to consider when thinking about purchasing learning toys.
What should I get a four-year-old boy for Christmas?
VTech Explore & Write Activity Desk is a great educational insight activity set to give 4-year-old boys. It's a bit pricey but all worth it. He will be playing with this educational toy and stem toy without having to run around the house. Another great learning resource for you boy is Magna Tiles. Other learning toys to consider are those created by the Melissa & Doug company.
What to get a four-year-old who has everything?
Kids who have everything get bored quickly. Research suggests that a child, to appreciate what he has and focus on the fun part of playing, must only have at most ten toys at a particular time. And so, for a child who has everything, get him something unusual like tub crayons. While taking a bath, he can draw on the tub. These games also make great gifts for 3-year-olds. In addition to tub crayons, we suggest checking out the options that Melissa & Doug have. Their learning toys are unique and offer great gift ideas for the child who seems to have everything.
What are the best toys for a four-year-old boy?
The best toy to give would have to include a kick scooter, lego building toys set, and a bike. Of course, with these toys, your boy needs assistance. You have to help him use these play toys safely because they make great gift ideas.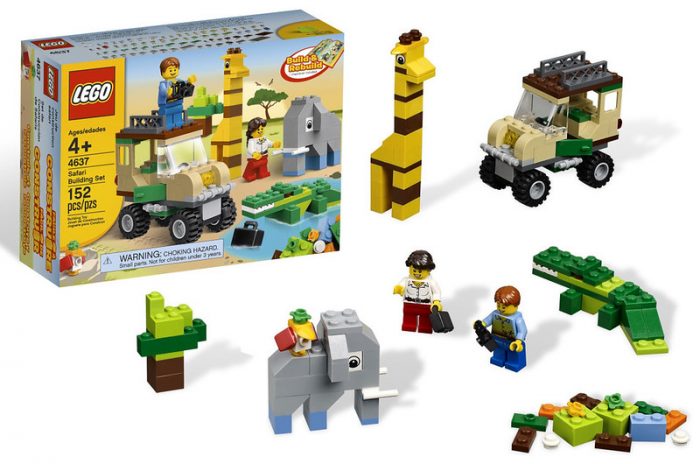 What are four-year-old boys interested in?
Four-year-old boys typically enjoy imaginative play, exploring their environment, and engaging with toys that allow them to be creative or mimic real-life situations. They often take an interest in vehicles, construction, and superhero-themed toys. Some of the best toy tow trucks for kids cater to these interests, offering exciting and interactive play experiences that appeal to their developing curiosity and motor skills.
What are the best toys for brain development?
What to buy for a 4 year old birthday?
For a 4-year-old's birthday, consider gifts that promote learning through play, such as age-appropriate puzzles, building blocks, or art supplies to spark their creativity. Interactive toys and board games designed for young children can also provide hours of entertainment while fostering social skills. Additionally, the best TY stuffed animals on the market make a delightful gift, offering comfort and companionship with their favorite characters.
How can I make my child's brain smarter?
How many toys should a 4-year-old have?
Other Resources
Last Updated on May 2, 2023 by Bernadine Racoma
DISCLAIMER
(IMPORTANT)
: This information (including all text, images, audio, or other formats on FamilyHype.com) is not intended to be a substitute for informed professional advice, diagnosis, endorsement or treatment. You should not take any action or avoid taking action without consulting a qualified professional. Always seek the advice of your physician or other qualified health provider with any questions about medical conditions. Do not disregard professional medical advice or delay seeking advice or treatment because of something you have read here a FamilyHype.com.