including pastel rainbow productsincluding pastel rainbow productsKids loved cute stuffed animals, and even adults do too. They are cute, cuddly, and for a child, they are a companion. Your child can utilize their imagination to bring them to life, and they are always fun to sleep with when the lights are off. If you're ready to give your child a stuffed companion, there are many options for you to choose from. Among these choices, the best sloth stuffed animal can be an adorable and unique addition to their collection. This cuddly friend will bring joy and comfort not only to your child but also may become a cherished possession for years to come. Some talk, others are made to endure the many travels a child has, and others are just great companions. Let's look at a few cute stuffed animals.
Aurora World Lil Benny Phant
Who doesn't love elephants? Their unique trunk, lovable personalities, and good memories have made them all the rage. However, your kid obviously can't have one as a pet. This is why a tiny stuffed animal can help your child with that. This elephant is pink, blue, or a realistic gray. Once you pick, its soft trunk and its floppy ears will make you want to cherish it forever.
EpicKids' Stuffed Penguin
This penguin can march along with your kid as they go on many different adventures. This penguin is available in both male and female versions, and this penguin can take a bath in the washing machine for extra cleanliness. We believe that this penguin is definitely worth a purchase for children who need a friend in a tux.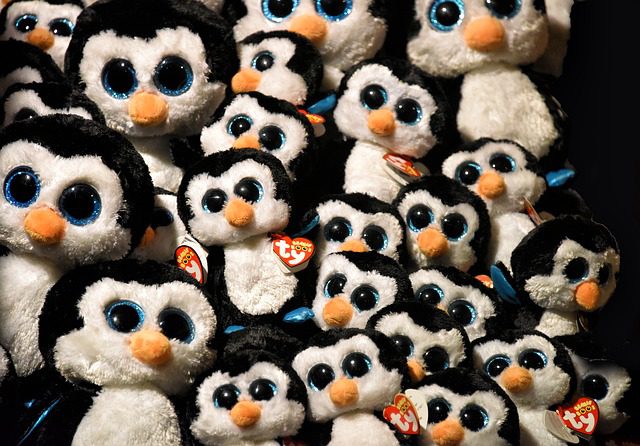 Aurora Stuffed Unicorn Celestial
Who doesn't love unicorns? They are a favorite toy of both boys and girls alike. This baby kids toy unicorn is eight inches, with fur so real you can't believe this animal is Fictional. She is one of the prettiest unicorns around, standing above the others. Try her out and see what we mean.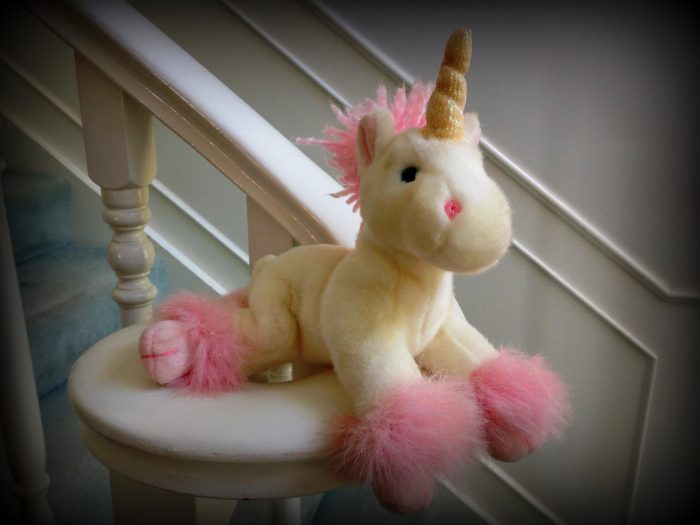 GUND Baby Ugg Dinosaur
What kid doesn't love dinosaurs? These extinct animals have been the subject of awe, and the Baby Ugg Dinosaur captures the fascination we have with them. This particular dinosaur is soft, cuddly, and can protect your child from the monsters at night. Your kid will use it to have all sorts of adventures with, too. It's one Jurassic friend you won't want to let go of anytime soon.
GUND Slumbers Teddy Bear
There are many teddy bears that give a child companionship, yet one of our favorites has to be this baby kids' toy teddy bear from GUND. The Slumbers Teddy Bear is huge and allows for lots of love. Your kid will snuggle up to these life-sized stuffed bears when it's nighttime, and they will love them.
The GUND Slumbers Teddy Bear is an excellent choice when your child needs a teddy bear in their stuffed animal collection. It measures a full 17 inches giving your child plenty of hugging room. Just as the name suggests, your child will enjoy nap time that much more with the baby kids' toy Slumbers Teddy Bear by their side.
Wild Republic Sloth
Sloths have been a popular toy for quite a bit now. This is because they encapsulate an animal that is ugly, yet cute. Sloth plushes can hang around, and this one is over a foot long. Your kid is going to love this lazy sloth as it enjoys life as it goes along, and you will love watching your child go on many adventures with it.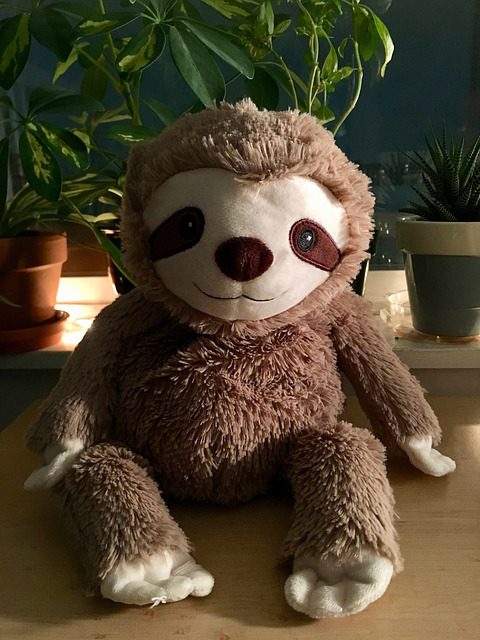 Aurora Lion Tubbie Wubbie
Lions are a great stuffed animal. After all, who doesn't love owning a miniature lion? Well, besides your cat. This animal is a foot long and so squeezable. Every part of the lion is cuddly and cute. It's one lion that you're going to love no matter what.
Custom Stuffed Animals
We should probably end this article by mentioning that you can make custom baby kids toy stuffed animals.  Custom Stuffed Animals are a fantastic gift choice for people of all ages, offering a unique and personalized touch to the traditional toy. Among these charming custom stuffed animals, you'll find that people often search for the best stuffed pig toy as it has gained quite some popularity among fans of these adorable creatures.  This brings plenty of sentimentality to your child. They have a stuffed animal that no one else has. Cool, right? Let's look at a few custom stuffed animal programs.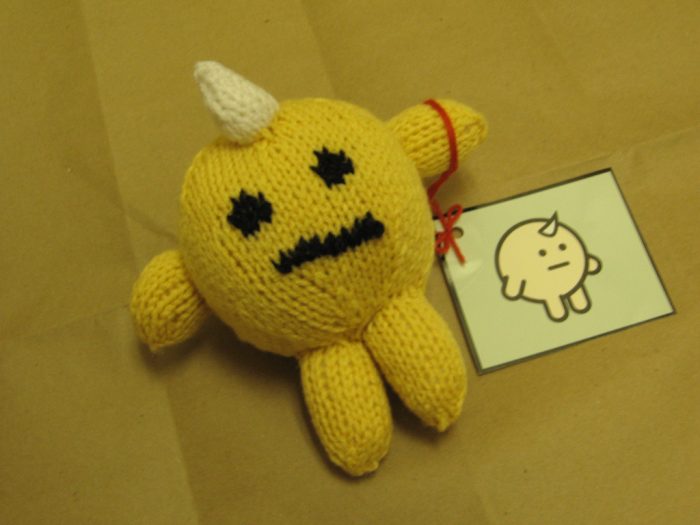 Petsies
This is a baby kids' toy stuffed animal company that can make a stuffed animal of the pet you own already. You take photos of your dog, cat, or any other animal you have, and then Petsies develops a detailed, giant stuffed animal. They go fully detailed as well. If your pet has a tiny white patch of fur, they will get that right.
These are great for when you're traveling and can't bring the pets with you. They're also good for when your pet crosses the rainbow bridge, and your kid needs a reminder of that pet's love. Petsies are quite expensive; they can cost about $200, meaning you'll be spending a lot, especially if your household has multiple pets. However, it's a small price to spend for immortalizing your favorite dog or cat.
Budsies
What if you don't own a pet? How can your child make custom art then? Luckily, we have the answer. Meet Budsies. This is a company that takes the artwork your child has and turns it into a stuffed animal. They can turn a child's drawing into a site to behold. If they can't draw, you can as well. They can make a plush out of any animal, even those that don't exist. It's a great way to promote art skills.
Waggables
Waggables are not just a stuffed animals. They are stuffed baby kids' toy plush balls! This means that you can create a cuddly ball out of your pet or their creation. It's great as a pillow or even as a companion. As we said before, any custom toy will make your kid feel special, so it's quite a nice investment.
Build a Bear
And obviously, we should mention places such as Build a Bear Workshop that allow your kid to stuff the animal and dress it in clothes. While they can't make an entirely original animal, they can take bears and other animals, as well as licensed characters like Pokemon, and make them into their own custom design.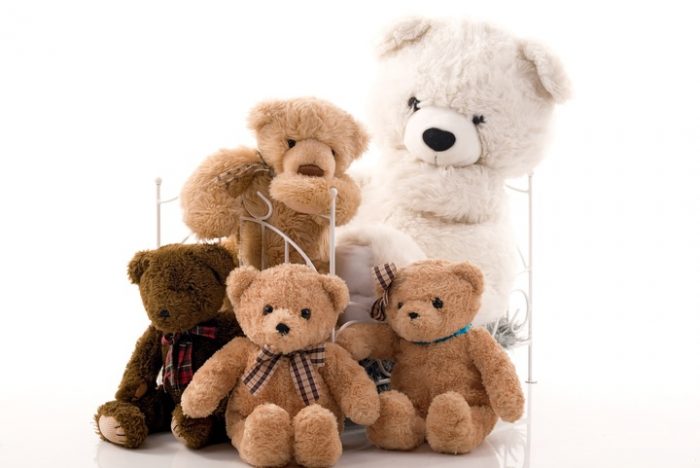 FAQs On Cute Stuffed Animals
What is the cutest stuffed animal in the world?
Stuffed animals have always been one of the favorite toys in the world. There are even adults who still love to have stuffed toys on their beds. Take a look these cute baby kids toy stuffed animals that we found the cutest:
GUND Boo Dog Stuffed Animal Plush

Aurora Plush 12″ Llama Flopsie

Melissa & Doug Giant Giraffe

Gund Ugg Dinosaur

The Wild Republic Three-Toed Sloth Plush, Stuffed Animal
What are the best stuffed animals for kids?
Okay, let us not include adults here. Here are the leading baby kids toy stuffed animals that most kids love:
Aurora World Lil Benny Phant.

EpicKids' Stuffed Penguin

Wild Republic Sloth

Aurora Stuffed Unicorn Celestial.

Aurora Lion Tubbie Wubbie

Gund Slumbers Teddy Bear.
You can find more here on the BuzzFeed page.
How much do stuffed animals cost?
Stuffed animals on Amazon range from $5 to $20. These are the regular mass-produced stuffed puppies, teddy bears, and other novelty characters that most children know.
Does Target sell stuffed animals?
Target sells stuffed animals and other baby kid's toys. The price of a regular-size stuffed toy starts at $7.99. A popular brand like Melissa & Doug Stuffed Animal Puppy Dog and Kitten cost between $12.99 to $14.99.
Does Walmart have big teddy bears?
Yes, Walmart sells baby kids toy giant teddy bears. They offer Big 5 ft. Teddy Bear Soft 60″ Plush Animal with a price range of $88 to $150.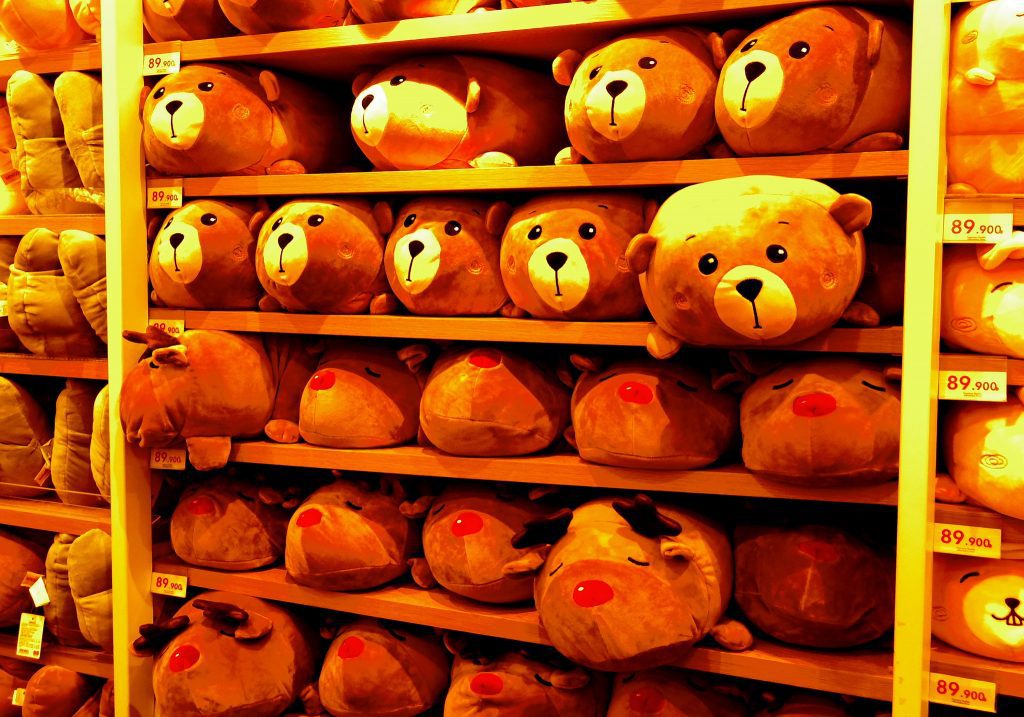 Does Walgreens sell teddy bears?
Like Walmart, Target, and other leading stores, Walgreens offers a variety of stuffed animals and other baby kid's toys. They sell teddy bears and licensed stuffed animals that are popular with children.
How big is the Costco teddy bear?
If you are looking for a baby kids toy teddy bear that is bigger than you, check out Costco. They sell an 8-foot plush teddy bear weighing 48.5 lbs for $290.
What is the smallest teddy bear in the world?
The world's official smallest Teddy Bear is "Mini the Pooh." Made by a German artist, this tiny teddy bear measures 5 mm tall, hand-stitched, and features movable hand and limbs.
Cute Stuffed Animals Conclusion
Stuffed animals, including pastel rainbow products, will be the eternal companions of many children to come. Buy your kid a few, and they will be eternally grateful for it and love them forever.
Last Updated on May 12, 2023 by Bernadine Racoma
DISCLAIMER
(IMPORTANT)
: This information (including all text, images, audio, or other formats on FamilyHype.com) is not intended to be a substitute for informed professional advice, diagnosis, endorsement or treatment. You should not take any action or avoid taking action without consulting a qualified professional. Always seek the advice of your physician or other qualified health provider with any questions about medical conditions. Do not disregard professional medical advice or delay seeking advice or treatment because of something you have read here a FamilyHype.com.